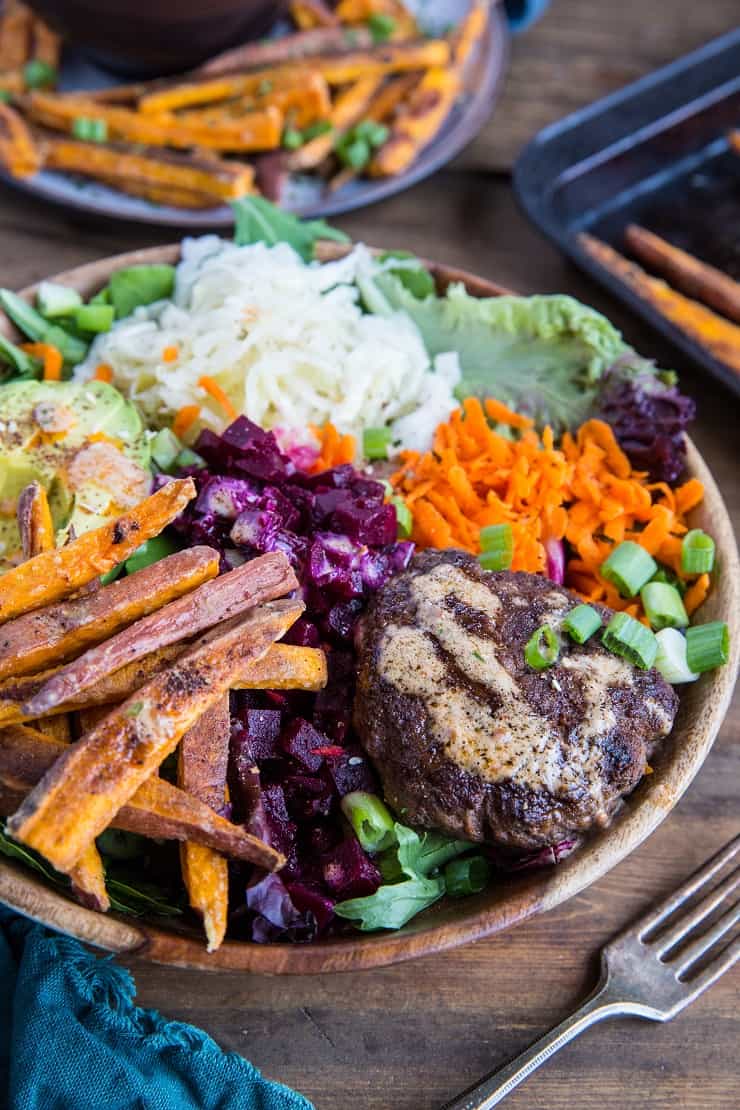 How do you like your hamburgers? These burger bowls with chipotle sauce, mixed greens, sauerkraut, pickled beets, carrot, and avocado are a colorful, healthful, clean approach to your classic burger. Change it up with your favorite bowl add-ins!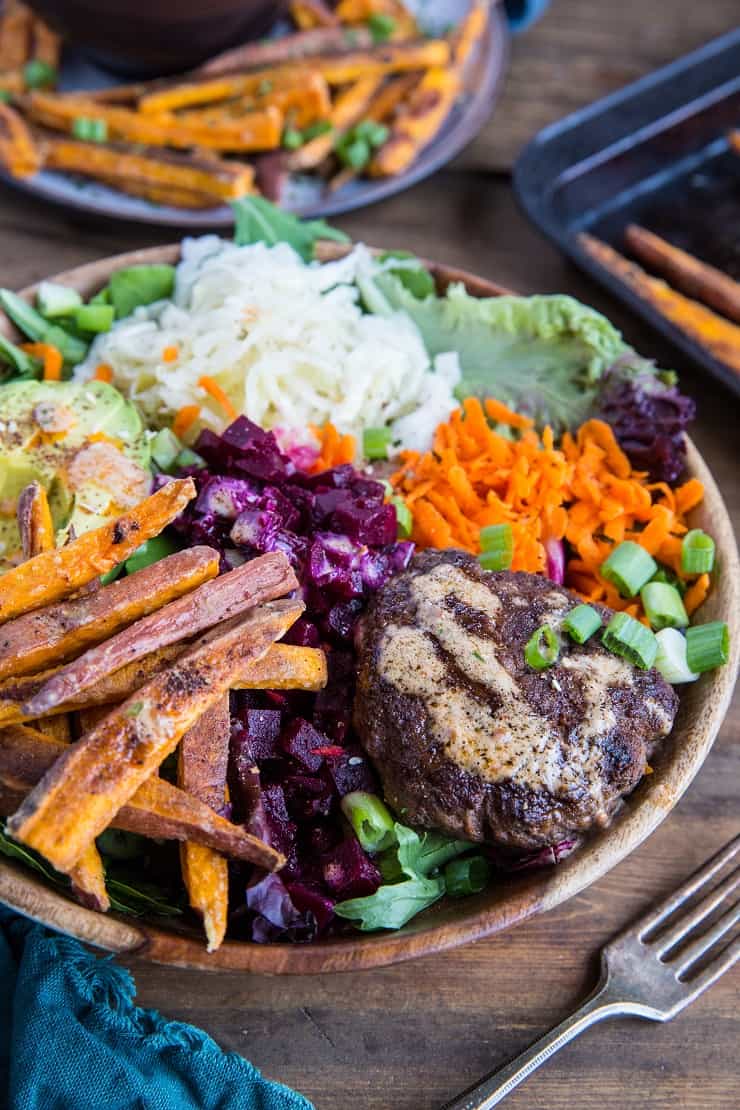 Burgers are a fairly frequent event in my household, although my approach isn't quite traditional. While I'm definitely up for a gluten-free bun from time to time, I actually prefer my burger in a bowl with all sorts of other goodies, or in a lettuce wrap with a side of Crispy Sweet Potato Fries with Chipotle Dipping Sauce.
For this particular burger bowl, I used mixed greens, pickled beets and sauerkraut (both store-bought, but you can easily make your own at home!), carrots, avocado, green onion, and those sweet potato fries with a drizzle of chipotle sauce. This bowl is so packed with flair and flavor, you'll want to put it on repeat.
Read More

about Burger Bowls with Chipotle Sauce