…Plus 5 healthy cranberry recipes!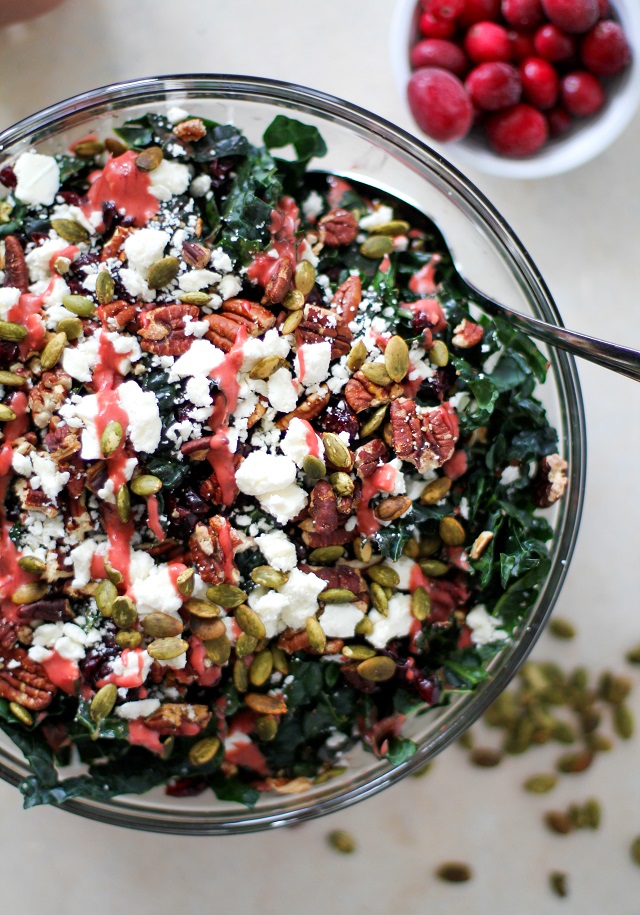 Cranberry + KALE season, folks. Can you even?
Because I've been eating all sorts of holiday goodies and heavy meals all the livelong cold winter's day, I've been craving greens like a malnourished rabbit. Similar to that time I showed you A Really Dope Salad, I was in the need for some majorly crunk crunch in the form of greens, nuts, and chu-eeeez. I like my salads to be goody-filled metropolises of explosions of texture and and flavor.
And this one, guys? This salad has some major junk in the trunk. There's pep, there's crunch, there's pizazz, there's holiday cheer, sweet, mouth-watering extra tang cream status, dis salad fo reeeeealz!
Plus, it quenches your crunch craving in a way that rivals the Ritz Cracker. Just FTR.
This cranberry vinaigrette sitch…have you ever made it in the comfort of your own home? It is oh so simple. All's you do is cook the cranberries in some water and blend said crans with the rest of your dressing ingredients (such as balsamic vinegar, olive oil, and a little cinnamon, maple syrup, and salt for some extra spunk), then use it to dress any salad your little heart desires.
Did you know cranberries are jam packed with antioxidants and contain a good deal of mangenese, Vitamin C, fiber, and Vitamin E? From a natural medicinal standpoint, all us lovely ladies can attest cranberries can help prevent and treat urinary tract infections. Their acidic nature makes it difficult for H Pylori to attach to the stomach wall, thus preventing ulcers, and also makes it difficult for bacteria to attach to the uterine wall, thereby preventing infection.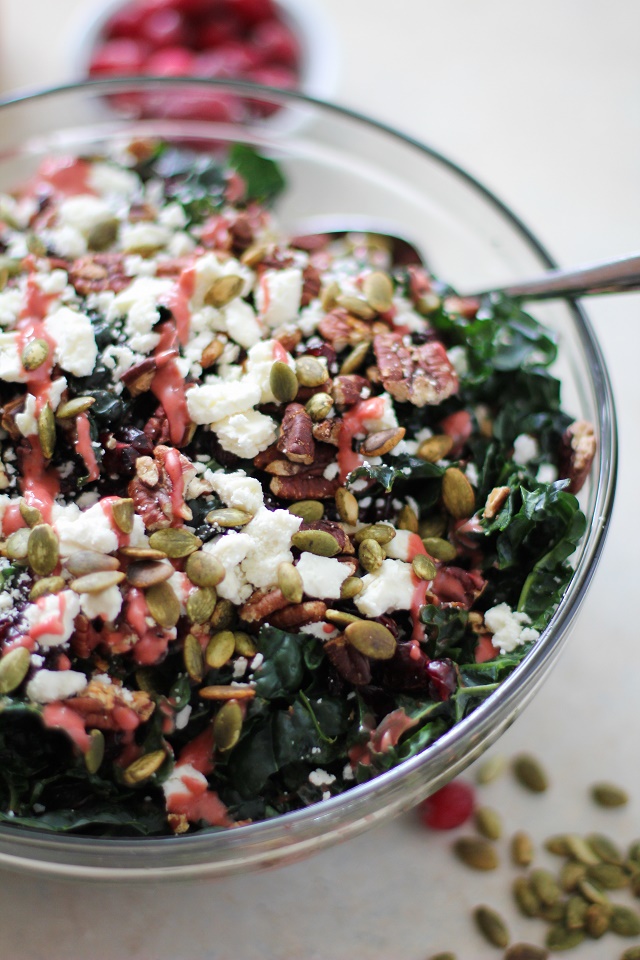 For all of these reasons (plus the fact that cranberries are fun to cook with and consume), Lindsay, Sarah, Arman, Alexis, Kylie, and I chose cranberries to be our topic of conversation for this month's healthy recipe roundup.
We are all familiar with the iconic Cranberry Bliss Bar, canned cranberry sauce and the ever-desirable cranberry orange muffin, but rarely do we discuss healthful ways of incorporating fresh cranberries into this world. Well fret not, folks, we've got some ideas that will knock your knickers off.
Check up on this double cran kale salad with roasted pecans, feta, and pumpkin seeds and stay tuned after the recipe card for 5 healthy ways you can incorporate cranberries into your diet.
Cranberry Kale Salad with Roasted Pecans and Feta
Cranberry Kale Salad with Roasted Pecans and Feta is a nutrient-dense salad and a perfect use for fresh cranberries!
Ingredients
Kale Salad:
2

heads lacinato Kale

thinly sliced

1/2

cup

dried cranberries

1/2

cup

pumpkin seeds

1/2

cups

raw pecans

roasted and chopped

2/3

cup

feta cheese crumbles
Instructions
Prepare the Cranberry Vinaigrette:
Add the cranberries, water, cinnamon, salt, and pure maple syrup to a saucepan and bring to a full boil. Cover, reduce heat to a gentle boil and cook until cranberries have softened considerably, about 10 to 12 minutes. Remove from heat and allow cranberries to cool.

Add the balsamic vinegar, olive oil, and cranberry mixture to a small blender and blend until completely smooth. Set aside until ready to use (NOTE: when stored in the refrigerator, the vinaigrette will thicken considerably. Add more water to reach desired consistency, or leave thick and toss well into salads).
Prepare the Kale Salad:
Preheat the oven to 400 degrees F and spread the pecans in a single layer on a baking sheet. Bake for 5 to 8 minutes, or until slightly browned and crispy. Transfer to a cutting board and chop once cool enough to handle.

Add all of the ingredients for the salad to a large serving bowl. Toss in desired amount of cranberry vinaigrette and serve!
Nutrition
Check it: here's what my fellow healthy food bloggers brought to this cranberry extravaganza: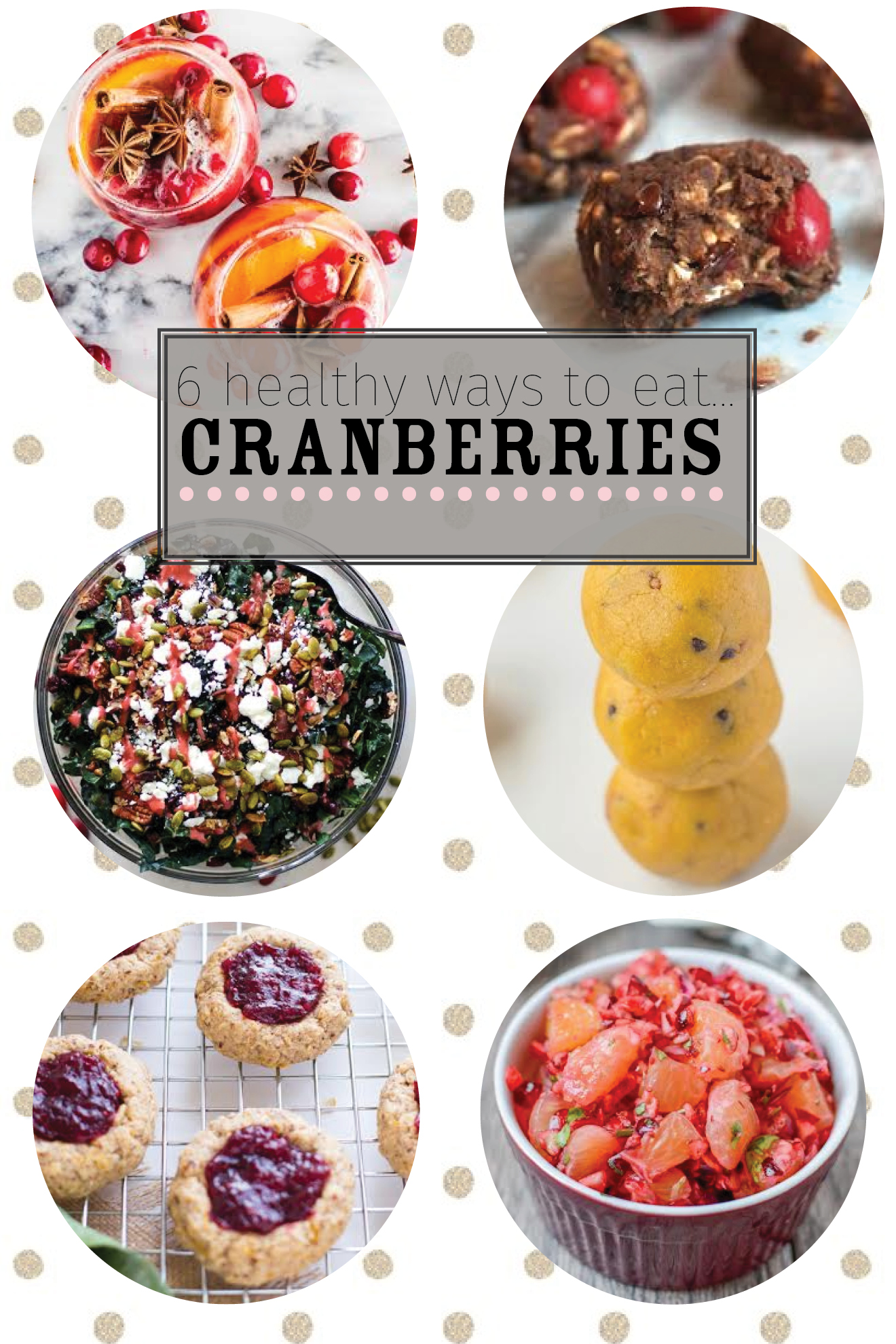 Cranberry Orange Thumbprint Cookies from Making Thyme for Health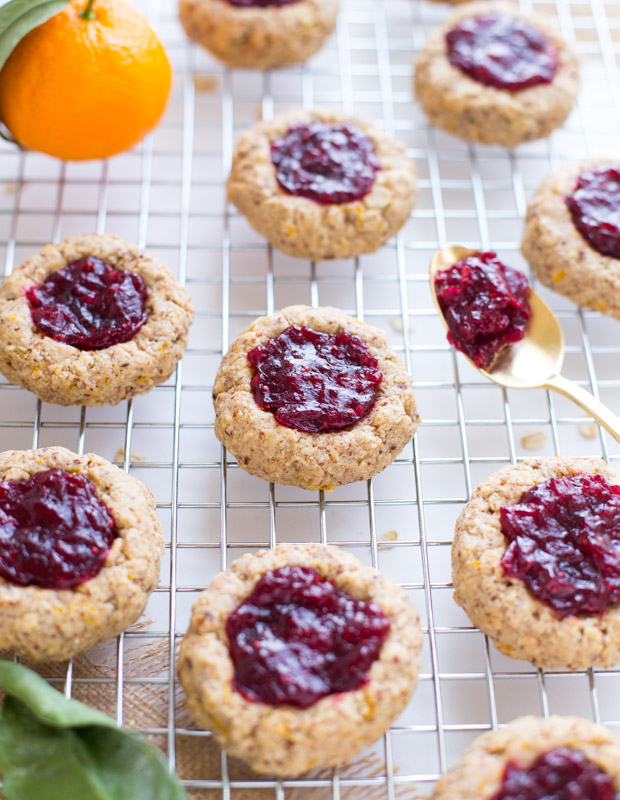 Healthy No-Bake Berry Bliss Bites from The Big Man's World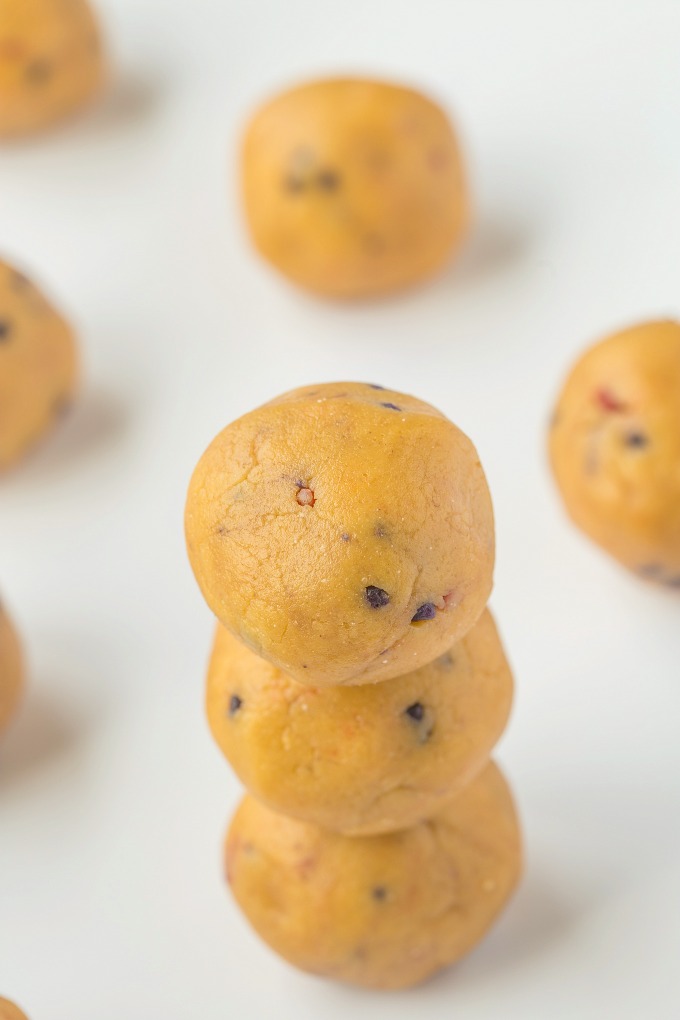 Cranberry Clementine Salsa from The Lean Green Bean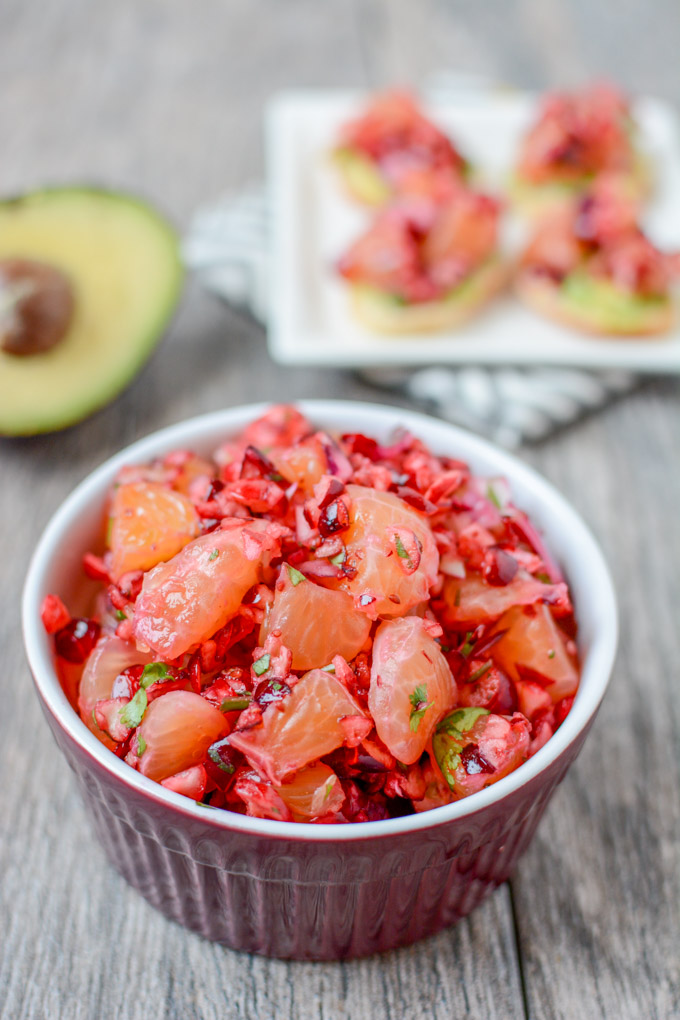 Cranberry Chocolate Protein Cookies from Hummusapien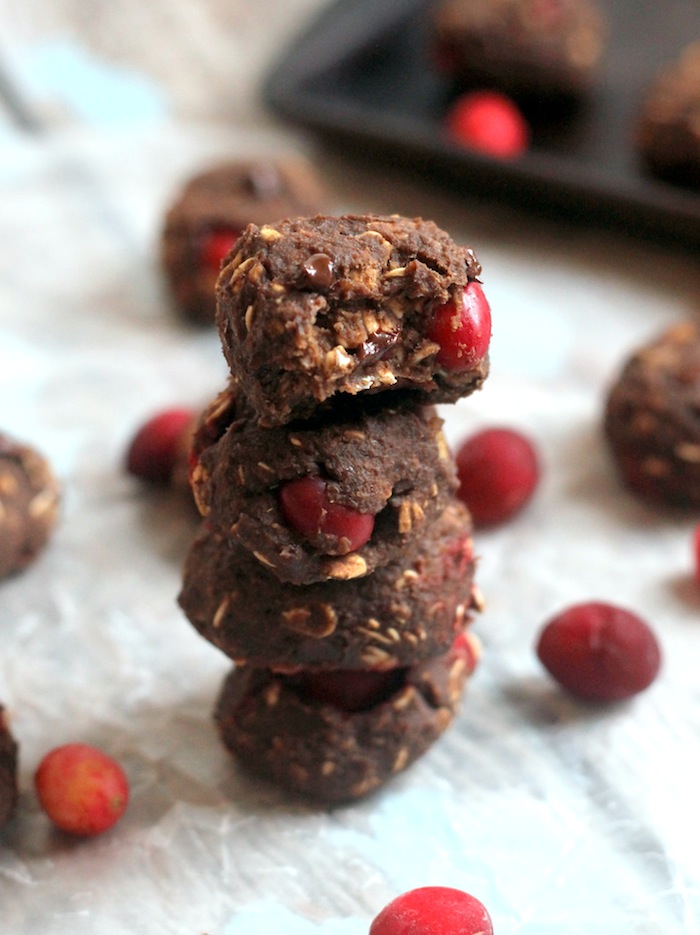 Non-Alcoholic Winter Sangria from Imma Eat That: