This grilled zucchini, corn, and beet quinoa salad is colorful, nutritious, and the perfect side dish for summer barbecues and picnics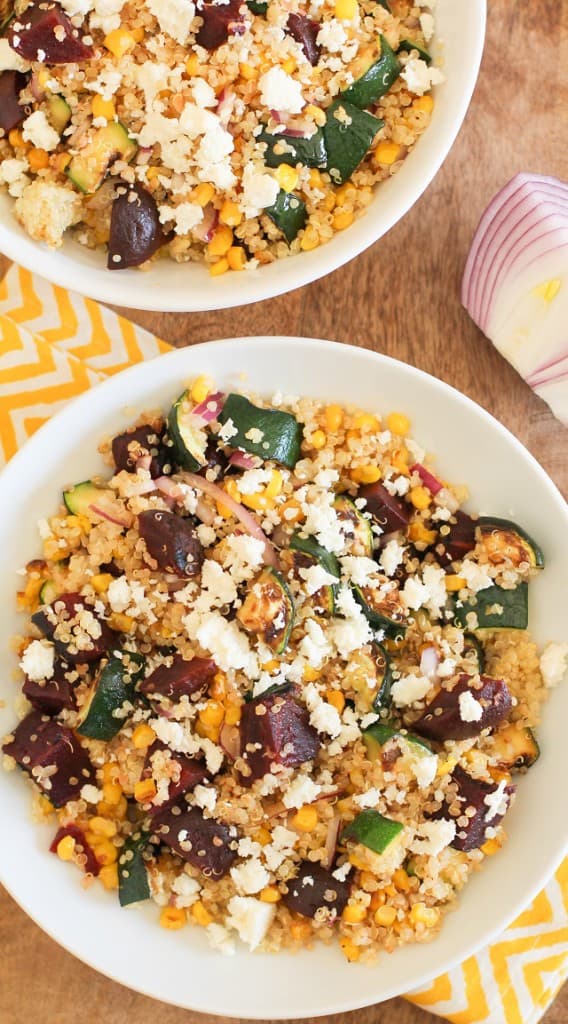 Zucchini and corn season has returned! What ever are we to do?
Lettuce grill them! <- Get it? I'm a riot on Mondays.
…and while we're at it, lettuce grill up some beets and cook up some quinoa and make a whole thing of it!
I know what you're thinking: grilled beets? What a mind blow. Lemme 'splain:
Recently, Love Beets and I put our heads together to bring you six beet-infused recipes for grilling season. In case you're unfamiliar with Love Beets, they sell packaged organic cooked beets, which are available in the produce section of your grocery store. Boom! Beets year-round! Since the beets are already cooked, they only take a split second on the grill to get nice and charred with flavor.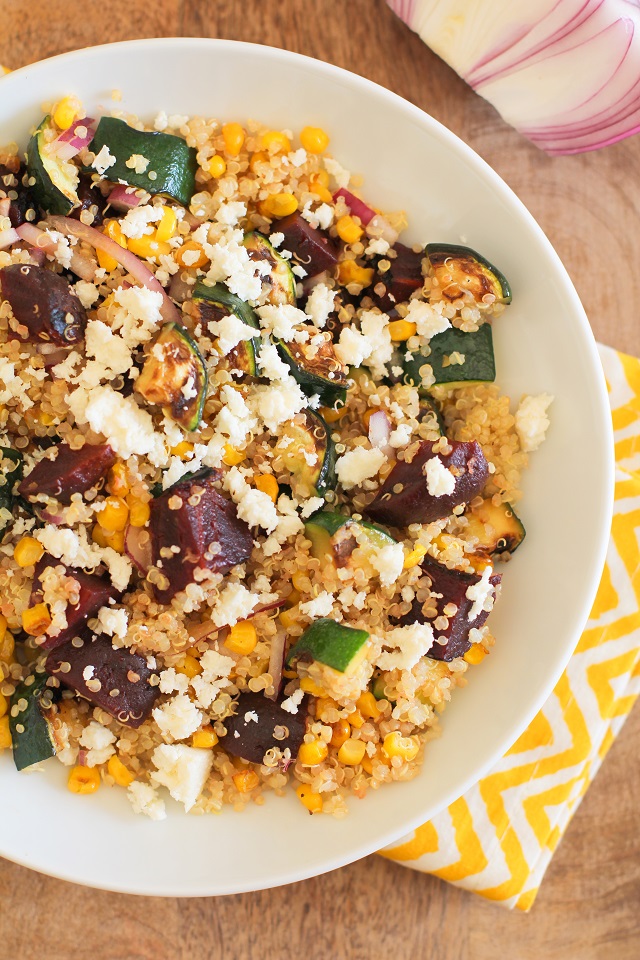 I used my steezy grill to whip out this super fresh grilled vegetable quinoa salad. I tossed it all together in a zesty lime dressing and served it up with cotija cheese.
Feta or goat cheese would be amazing on this dang thing, too! It's a healthful and shareable salad, perfect for your summer gatherings and suuuuper quick and easy to make.
Head over to Love Beets to get the recipe for my Grilled Vegetable Quinoa Salad.