Would you like to get in touch? Email me at RoastedRootFood (at) gmail (dot) com.
Welcome!
I'm Julia Mueller, your recipe developer, photographer, cookbook author, and shenanigans-writer here at The Roasted Root.
I'm the author of three cookbooks, Paleo Power Bowls, Delicious Probiotic Drinks, and The Quintessential Kale Cookbook (formerly Let Them Eat Kale!).
I'm so happy you're here! Let's chat!
I am passionate about wellness, fitness, and nutrition and strongly believe it is possible to enjoy meals that are healthful yet delicious and comforting that also cater to your dietary needs.
When I'm not cooking, writing, or taking food photos, I spend my free time outdoors. I live in the Reno/Lake Tahoe area, where I mountain bike, run, hike, snowboard, and enjoy nature.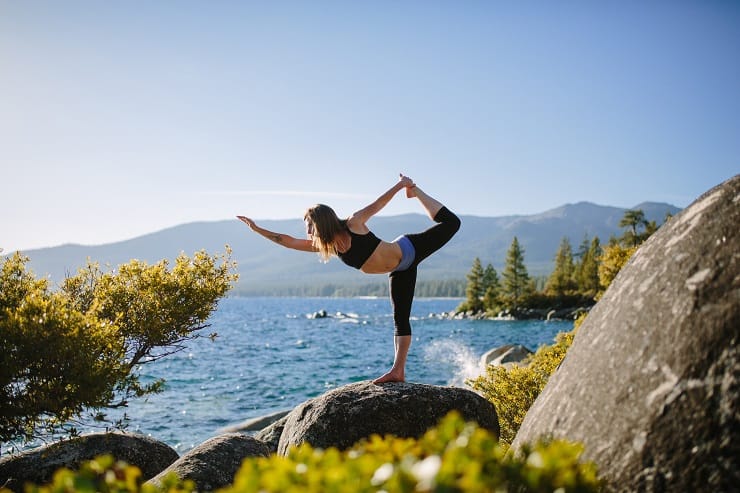 I battled IBS and disordered eating patterns for nearly a decade and learned the hard way that implementing too many tools at once (over-exercise, cutting calories, orthorexia, staying too low-carb for too long, intermittent fasting, etc.) can cause much more harm than good.
While experimenting is great and it can be beneficial to implement certain tools at very specific stages of our body's changing seasons, rarely is it the case that hitting everything too hard for too long is helpful. In fact, in my experience, pushing your body too hard can prolong the process of reaching your goals if not executed with care.
Our human experience is all very individual so uncovering what works for our own bodies from a nutrition and exercise stand point is personalized. It can be tempting to mimic what another person does to achieve a certain goal, but ultimately finding what is right for you is the golden ticket to long-term health and happiness (in my humble opinion).
After working with a holistic RD a few years ago to uncover the root cause of my GI issues, I was able to completely get rid of my IBS.
Similarly, after working on my relationship with my self, my psychology is less driven by aesthetics and more inspired by overall health and self-growth. While falling back into old habits is extremely tempting from time to time, my big picture is that I want to live a nourished, impactful life and give as much love and energy to my people as I can.
Read How I Healed My Gut, Part One: My Gut Healing Protocol and How I Healed My Gut, Part Two: Healing Through Mindset and Manifesting to learn more about my experience healing from a parasitic infection, bacterial overgrowth and leaky gut.
My Food Philosophy:
Everyone's relationship with food is imperfect. Whether we are striving for the perfect macros to hit fitness goals, lean towards under-eating, or tend to over-eat, we all face our own personal struggles that are both unique but also massively common.
Transparency is a top priority for me and I want to be very clear that I do not follow a paleo, vegan, or ketogenic diet (or any diet) even though you will find plenty of recipes falling under each of these categories on my site.
After having firsthand experience with the healing power of food and also orthorexia, I do find paleo to be a nourishing lifestyle but I also have found it to be unsustainable for the way I choose to live my life.
Similarly, understanding the root cause of disease is inflammation, I am mindful of my intake of excess sugar and excess carbohydrate. I have family members who are obese or have diabetes, and I know many people who have benefitted from a ketogenic diet. In this sense, my recipes that come with a label are not to encourage a fad diet or to profess any sort of food indoctrination, but to serve those who are looking for inspiration to maintain their own lifestyle of choice.
My food philosophy comes from years of discovering which foods make my body feel great and work in tandem with my metabolic health.
What we put in our bodies is so personal and unique to our genetic makeup and epigenetics. I eat a diet that's rich in variety and doesn't cut out any major food groups, but I do tend to steer clear of gluten, un-aged dairy, and excess sugar. Gluten and dairy still cause me gastrointestinal issues and sugar in excess makes me depressed. Because I seem to thrive on meat and veggies, I still focus the majority of my meals around whole foods, but I've been known to go on a massive cookie adventure occasionally.
Some of my personal favorite recipes from this site that I make time and time again are my Almond Flour Pancakes, Mediterranean Salmon in Parchment Paper, Crispy Skin Salmon, Crowd-Pleasing Roasted Vegetables, and The BEST Giant Paleo Chocolate Chip Cookies.
If there is one way I hope to inspire you it is to reassure you that you truly know what is right for your meat suit and you don't need to justify your decisions to anyone.
At its core, eating is not intuitive due to the mechanisms hard-wired in our brains for survival.
After understanding some fundamentals of nutrition and recognizing what your body likes to process versus what doesn't sit well, you can train yourself to become intuitive with food if that is a goal. Wanting to control for aesthetic purposes is natural just like wanting more and not caring about the consequences is natural.
Give yourself grace as you move through this wonderful journey of life. You are not weak if you give into cravings occasionally, just like you are not strong if you resist your body's urge to consume enough calories over and over again.
Know that although there are labels on this site (such as paleo, vegan, keto, etc), I do not promote a specific diet (nor do I follow one).
I hope you find what you're looking for here – whether that be belly-soothing recipes to help relieve your gut troubles, gluten-free inspiration for those who are allergic or intolerant, low-carb ideas for folks who are looking to improve their metabolic health, or meatless fare for people who enjoy a plant-based lifestyle.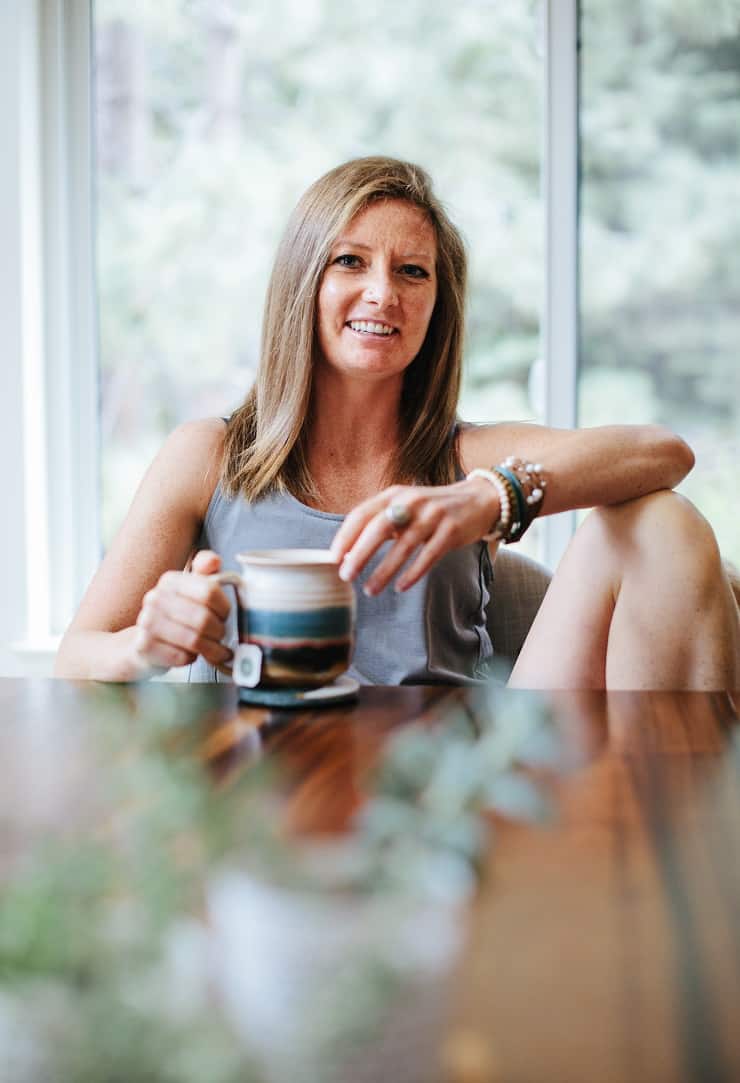 Customizing your diet to fit your own personal need (personalizing your nutrition), gifts yourself the ability to feel amazing and be a complete and utter powerhouse in every facet of your life. It also allows yourself space to enjoy those indulgences that make life so sweet!
While I personally don't subscribe to a specific diet, I do believe in food's ability to steer the ship.
The way I look at my own nutrition, I can make choices based on what will make me feel great long-term, or I can indulge in the moment. Regardless of my decision, I enter willingly, understanding any potential benefits or consequences.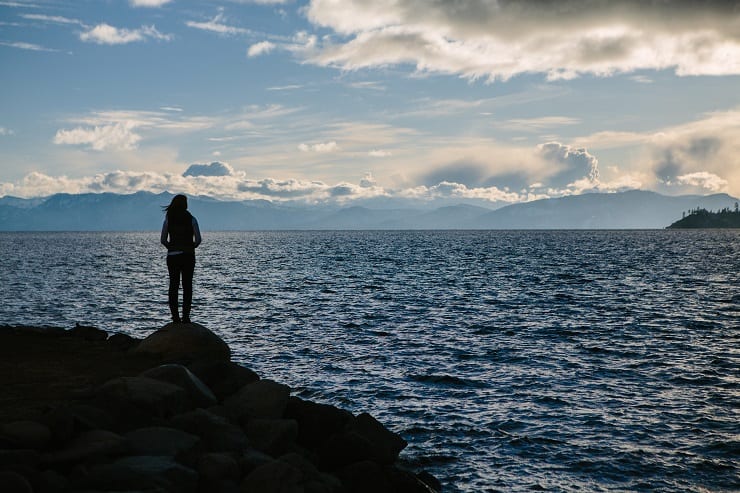 In addition to cooking and playing outside, I love fermenting food and beverages at home. My tutorial on How to Make Probiotic Ginger Beer is one of my most frequented blog posts and is a great gateway to starting your own fermentation projects at home.
On this site, you will find profanity, talk about poop and overall digestive health, and topics that for some are uncomfortable but for me are natural.
Rest assured, you can find comfort in the fact that every word on this site comes from a real human who has no other agenda or intention than being a part of the solution in the health community.
The Roasted Root is here to support you on whatever journey you're on, regardless of where you come from or what you believe.
With much love and all the good juju,
Julia Mueller
xo
If you have any questions, or if you are interested in working with me, you can e-mail me at RoastedRootFood (at) gmail (dot) com. You can follow me around the social sphere on Facebook, Twitter, Pinterest, and Instagram.
Reader Favorites:
Looking to see what other people are reading?
Some of my most popular recipes posts are my 3-Ingredient Oatmeal Cookies, Liver Detox Smoothie, Immunity Boosting Turmeric Chicken Soup, How to Roast Delicata Squash, The BEST Gluten-Free Banana Bread Recipe, Cream Cheese Stuffed Baby Bell Peppers, and How to Make Pickled Peppers.
Feel free to reach out and let me know your favorites!