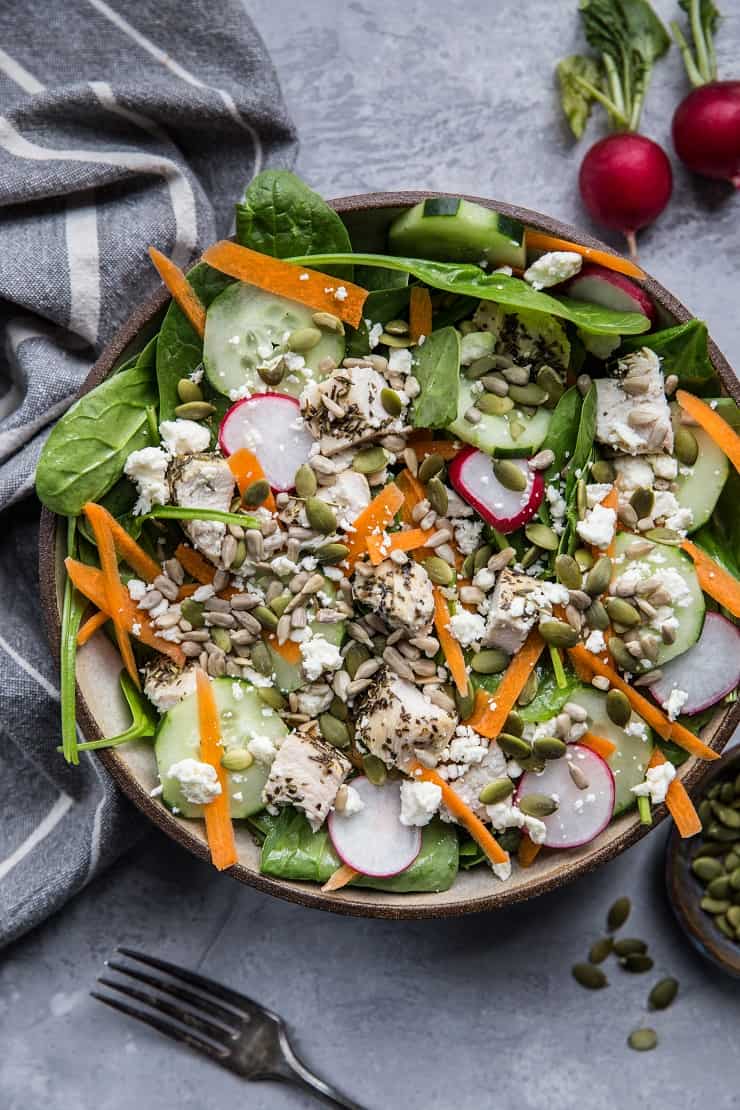 A quick, easy and filling spinach salad recipe with baked chicken, radishes, cucumber, pumpkin seeds, sunflower seeds, carrot and feta. This low-FODMAP salad is a gut-friendly healthy meal.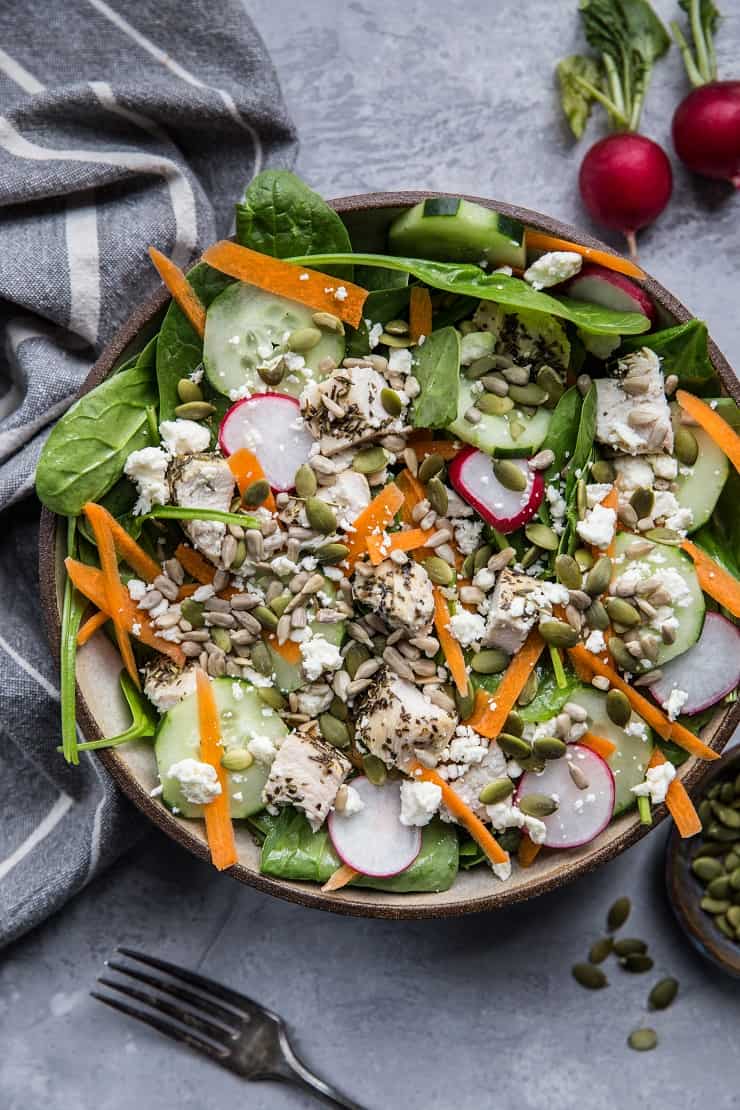 If you follow a low-FODMAP diet to manage digestive issues, you know it can be nearly impossible to find certain products such as salad dressing or pasta sauce that don't contain high-FODMAP ingredients like onions or garlic.
Sure, making everything from scratch is simple once you get the hang of it, but from time to time you want to throw together a meal that is both healthful and easy. Confession: I eat a lot of salad, but I don't always make my own salad dressings. For those of you who love pasta or enchiladas, I'm sure you can relate when it comes to the sauce.
WELL. This just in!:
Read More

about Lemon Herb Baked Chicken Spinach Salad