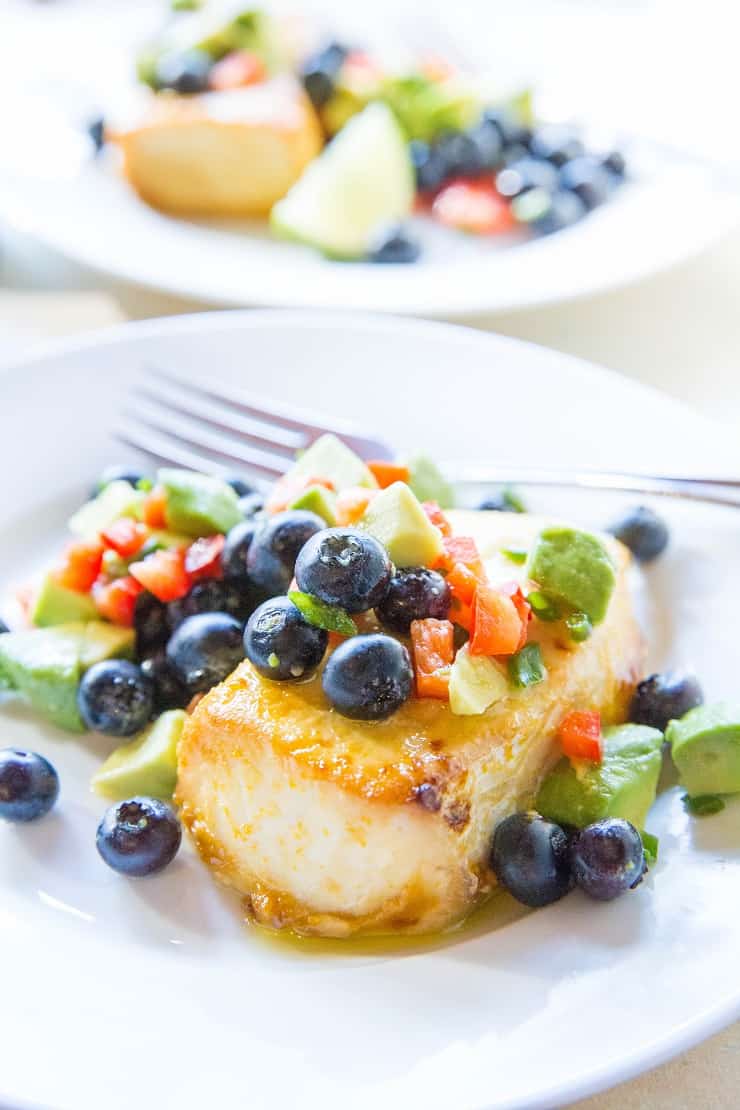 Orange Ginger Baked Halibut with Blueberry Avocado Salsa is a fresh, flavorful healthy dinner recipe! Serve it up with your favorite side dishes for an otherworldly meal.
As you're well aware, I'm completely obsessed with salmon to the extent that I often have to convince myself to eat other forms of protein.
Not anymore, friends…this halibut recipe has stolen my heart and sent my taste buds singing to the outer reaches of the galaxy. Move over, salmon, there's a new fish in town!
And since we're on the topic, nothing makes me feel sexier than a well-composed seafood recipe. It does a badass individual make! And..
Ooh la laaaaa this is SEXY!
Let's chat.
Read More

about Orange Ginger Baked Halibut with Blueberry Avocado Salsa