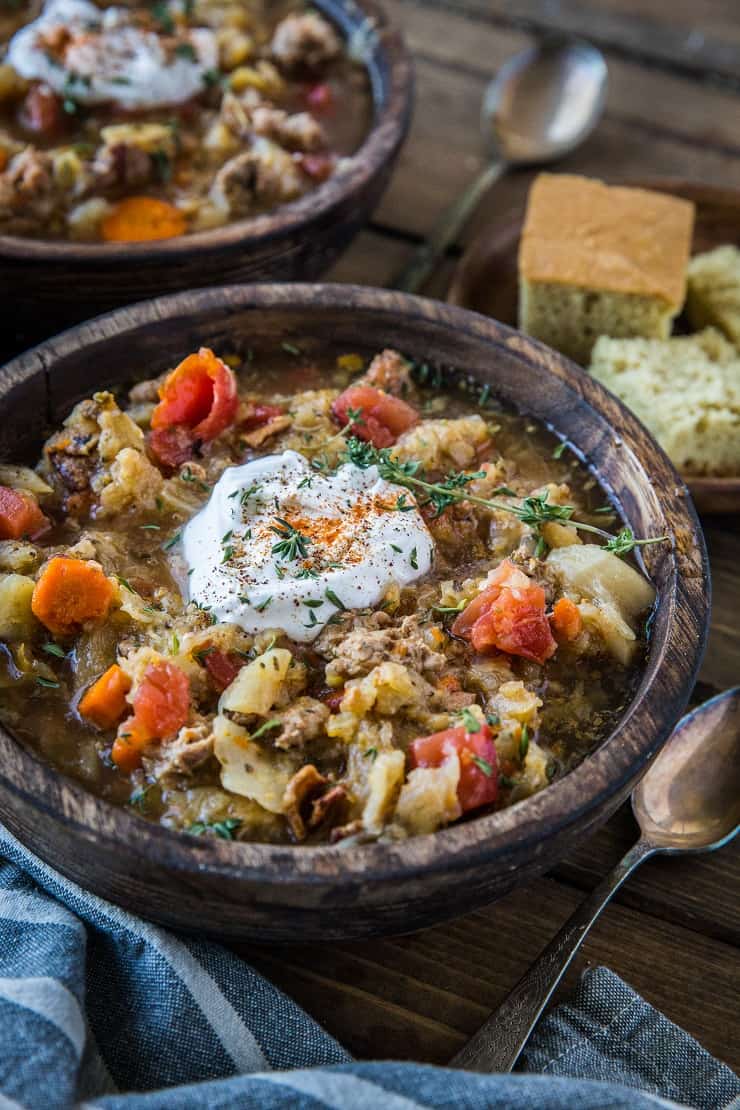 Hearty, flavorful sausage and cabbage stew made quickly and easily using your Instant Pot! Make this meal ahead of time and have it on hand for the whole week!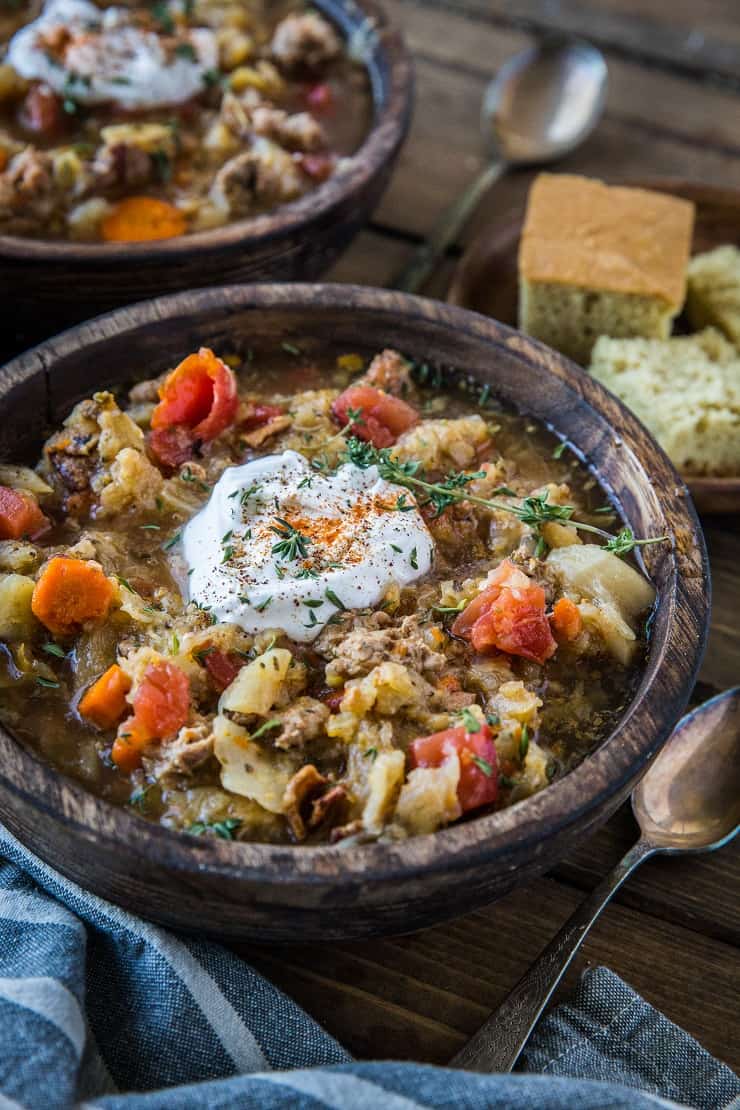 Hey, you! How was your Thanksgiving?
My family kept things traditional and mellow, with a turkey, a couple vegetable side dishes, mashed sweet potatoes, and that Paleo Pumpkin Cheesecake I showed you last week. *Simple* goes a long way in keeping things light and fun in my family!
While the couple months surrounding Thanksgiving, Christmas and New Year can be disorienting for many of us, I'm doing what I can to stick to my regular eating and exercise regimen this year (last year was a doozy for me!!) even if that does sound like an epic snooze fest.
For me, that means not allowing myself to get carried away with sugary blissful treats (you know how I love my sugar…) and not allowing other people's re-evaluation of their own habits seep through to mine. I'm still developing dessert recipes, just doing everything in my power to keep the consumption of them at a reasonable level.
And so!
Meals like this Instant Pot Sausage and Cabbage Soup continue to be my main squeeze. I love them so.
Read More

about Instant Pot Sausage & Cabbage Stew