Happy Halloween!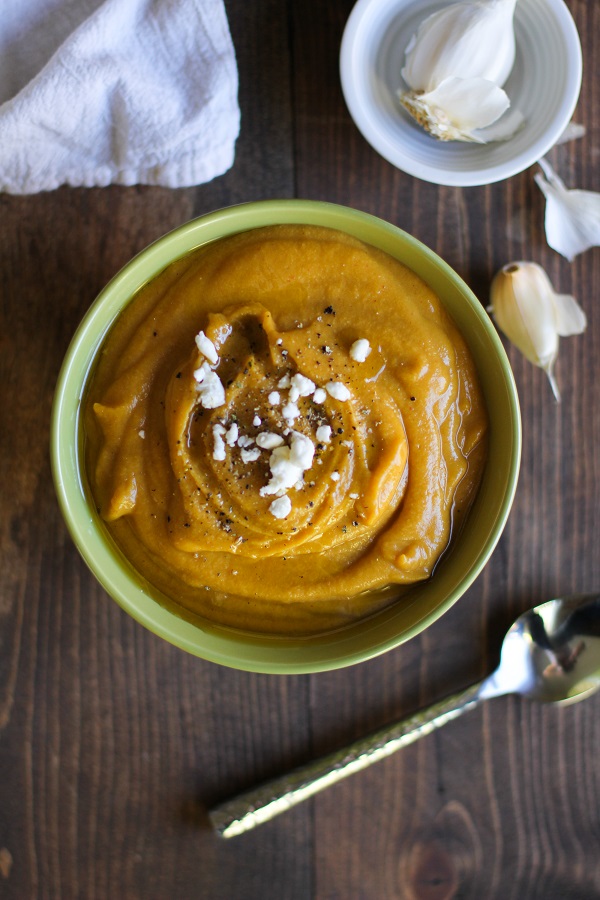 Are you a Halloween-er? Or a Halloween-not? While I'm not much of a role player and don't dress up for Halloween, I do enjoy seeing other people's costumes, drinking Halloween drinks, watching horror movies (and by "horror" movies, I mean Casper), eating sweet Halloween-y desserts, and burying my face in anything pumpkin. What are the things you love about Halloween? How's about I show you some of mine?
Things I love about Halloween:
The "horror" movies you watch because you're too big a ninny to watch real horror.
Costumes that are super inappropriate but make you laugh anyway.
Costumes that make you go, "Whoa, this person really likes Halloween…and The Lion King.
Baby Costumes. I mean, #3 for the win.
Halloween light shows are way cooler than Christmas light shows. < – things gets real at 3:03. PLUS, note that there are other song options, too.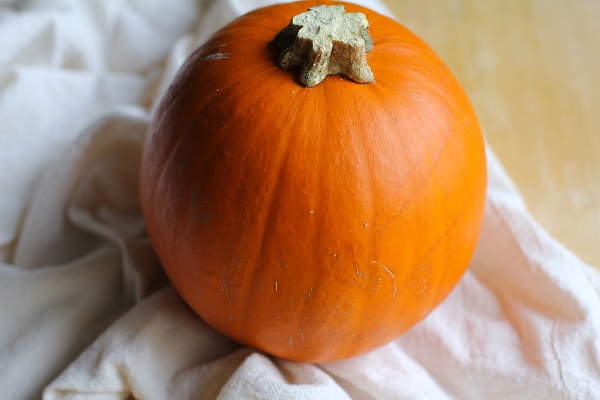 And last, but not least, one of my favorite parts about Halloween is the pumpkin carving for the purpose of pumpkin consumption. This soup is perfect for your chilly All Hallows' Eve. It's dairy-free and paleo friendly – the perfect counterbalance to your Halloween candy.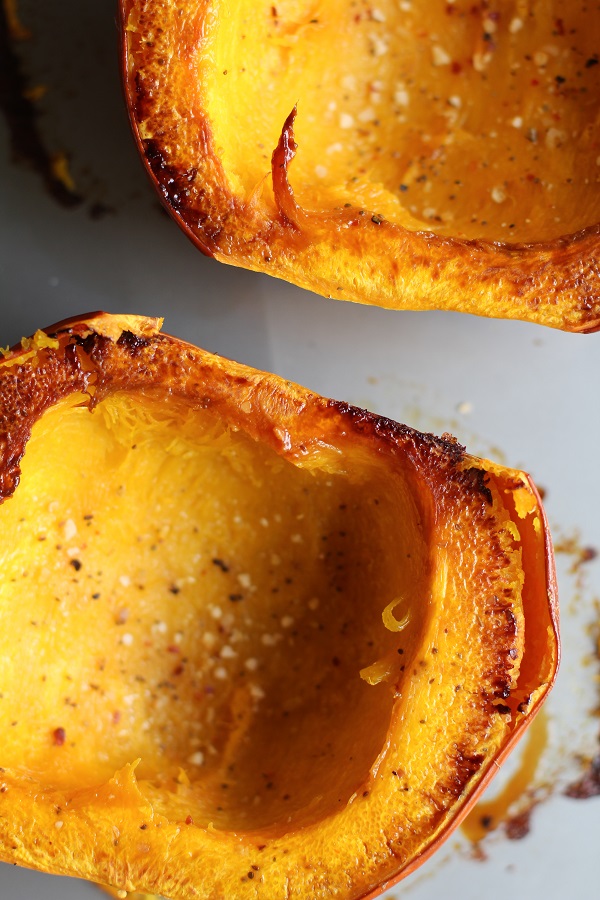 Have a safe and fun Halloween!
Thai Spiced Pumpkin Soup
Creamy Thai Spiced Pumpkin Soup is an incredibly rich and flavorful healthy soup recipe for fall and winter.
Ingredients
2 1/2

cups

pumpkin mashed roasted pumpkin

1 small pie pumpkin

2

tablespoons

grapeseed or olive oil

1

large yellow onion

chopped

3

cloves

garlic

minced

1

tablespoons

fresh ginger

peeled and grated

1

tablespoon

ground cumin

2

teaspoons

paprika

1

teaspoon

coriander

¼

teaspoon

turmeric

1/8

teaspoon

ground cayenne pepper

1

teaspoon

kosher salt

1 1/3

cup

low-sodium vegetable broth

or chicken broth

1

teaspoon

sriracha

optional

1

honeycrisp apple

peeled, cored and chopped
Instructions
Preheat the oven to 400 degrees F.

Chop the tip and tail off of the pumpkin and scoop out the insides.

Drizzle the pumpkin flesh with olive oil, salt, and pepper. Place the pumpkin halves cut-side down on a baking sheet and roast for 50 to 60 minutes, or until juices begin seeping out of the pumpkin, and the flesh is very soft.

Allow pumpkin to cool enough to handle before scooping the flesh into a blender and discarding the peel.

In a medium-sized skillet, heat the grapeseed (or olive) oil over medium heat and add the chopped onion. Saute, stirring occasionally, until onion has softened and turned brown, about 10 to 12 minutes. Add the minced garlic and saute an additional 2 to 3 minutes.

Add the sautéed garlic and onion to the blender with the pumpkin.

Add the remaining ingredients to the blender and blend until completely smooth.

Transfer the soup to a pot and heat it on the stove top over medium-low heat, stirring frequently. Careful not to heat the soup to quickly, as it will spatter out of your pot.

Enjoy soup with a drizzle of olive oil, fresh cracked pepper, and goat cheese.
Nutrition