A delicious slow cooker shredded chicken chili recipe, made fajita-style with bell peppers. This easy-to-prepare recipe makes for a healthful, comforting weeknight dinner.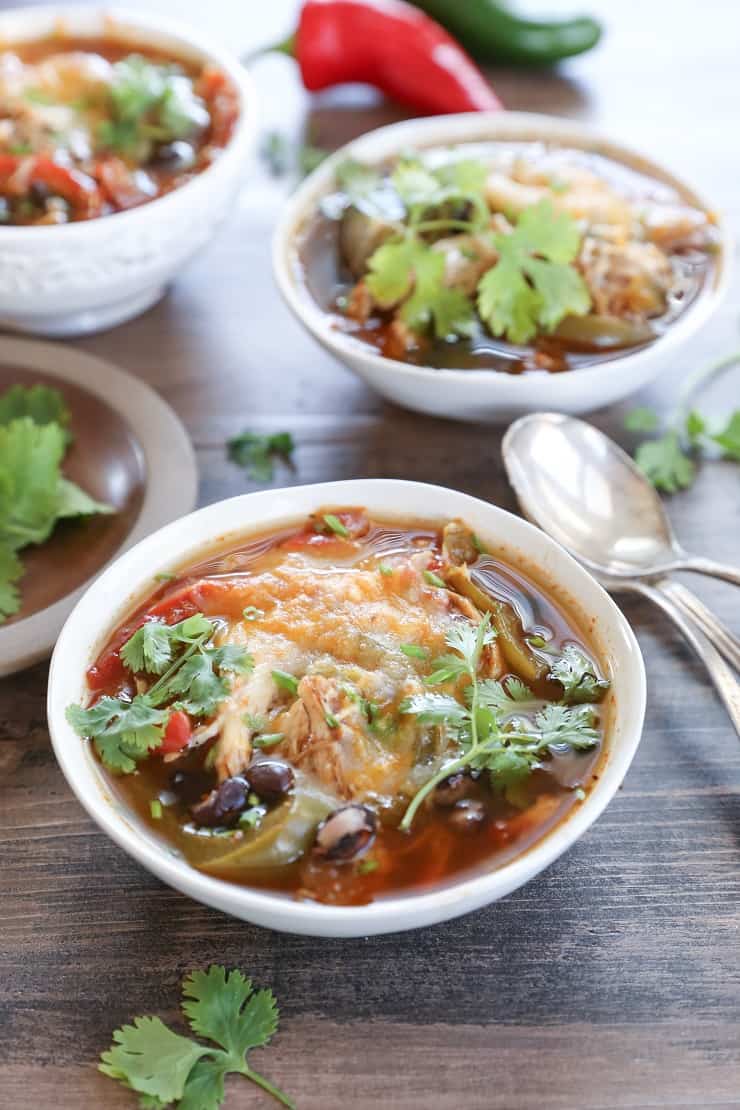 Are you a football watcher? I'm not. But the past couple of seasons, I've been aaaaaall up in the 49-ers grill. On account of…it's all because…as the result of…the reason for it is…ah heck, it's because of Kaepernick. Kaeperyum used to be the quarterback for UNR, which is where I went to college. I feel prideful. It doesn't hurt that his larger-than-life arms are all tatted up like a tricked out renegade. #TeamKaepernick.
What was I talking about? The gun show? Oh. Chili. Right. SO! I made this crock pot shredded chicken chili and took it with me to watch the 49ers/Packers game with the ladies a couple weeks back. There was beer and chili and Brussels sprouts (that's not a lie…Brussels were present. They have a standing invitation), and we jibber jabbered, all cozy warm-like with our chicken chili while the man stallions did the football thing in below freezing weather.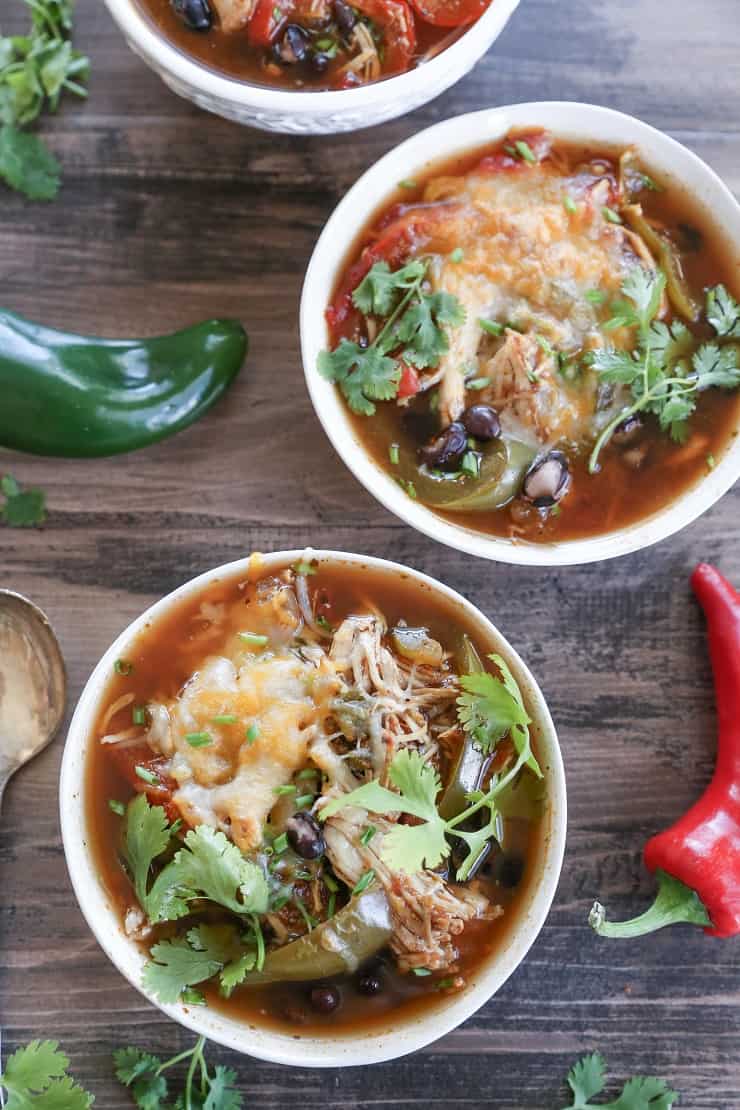 Do you like chili? Do you like fajitas? Combine the two in a crock pot and presto: double whammy lollapalooza, party in your slow cooker.
Amazing things happen when you add chili ingredients and bone-in chicken to a crock pot. The slow cooking makes the chicken fall-off-the-bone tender, and allll the chili flavors meld together into a blissful meal. This chili is very easy to make and it serves tons of people. Super Bowl chili anyone? All's fair in the game of chili and football. Let the California boys win.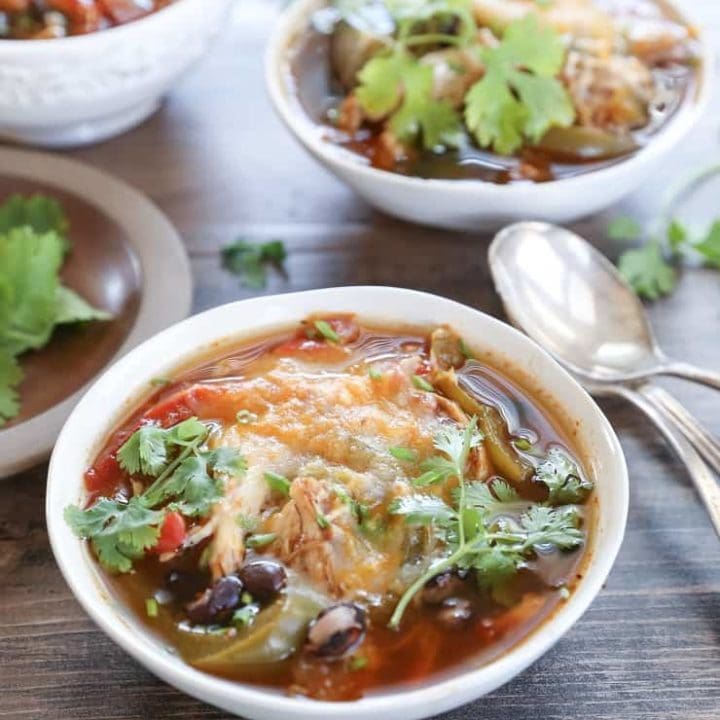 Crock Pot Shredded Chicken Fajita Chili
Total Time:
8 hours
10 minutes
Take your favorite fajitas to the next level by soup-ifying them! This Crock Pot Shredded Chicken Fajita Chili is marvelously flavorful with tender chicken
Ingredients
1/2 yellow onion, chopped
3 bell peppers, assorted colors, cut into matchsticks*
2 jalapeno peppers, seeded and chopped
3 cloves garlic, minced
2 teaspoons oregano
2 teaspoons kosher salt, or to taste
1 (14-ounce) can black beans or garbanzo beans, drained and rinsed
1 (14-ounce) can diced tomatoes
1 lbs boneless skinless chicken breasts, or 2 lbs bone-in peices
Instructions
Add all ingredients to your crock pot in the order listed, ensuring the chicken is submerged in liquid. Stir everything well
Secure the lid, place your crock pot on the low setting, and allow it to cook for 8 hours.
Remove chicken from crock pot and place on a cutting board. Use two forks to shred the meat and place meat back into the crock pot (discarding any bones if using bone-in chicken). For best results, allow chili to sit another 15 minutes (or even overnight) to allow chicken to absorb more flavor.
Serve chili with grated cheese, fresh cilantro, chives, and your other favorite chili toppings.
Notes
*I used a red, a green, and a yellow
**You can replace the chicken pieces with 2 to 3 boneless skinless chicken breasts…but why would you do that?
Nutrition Information
Serving Size

1 g
Amount Per Serving
Unsaturated Fat

0g