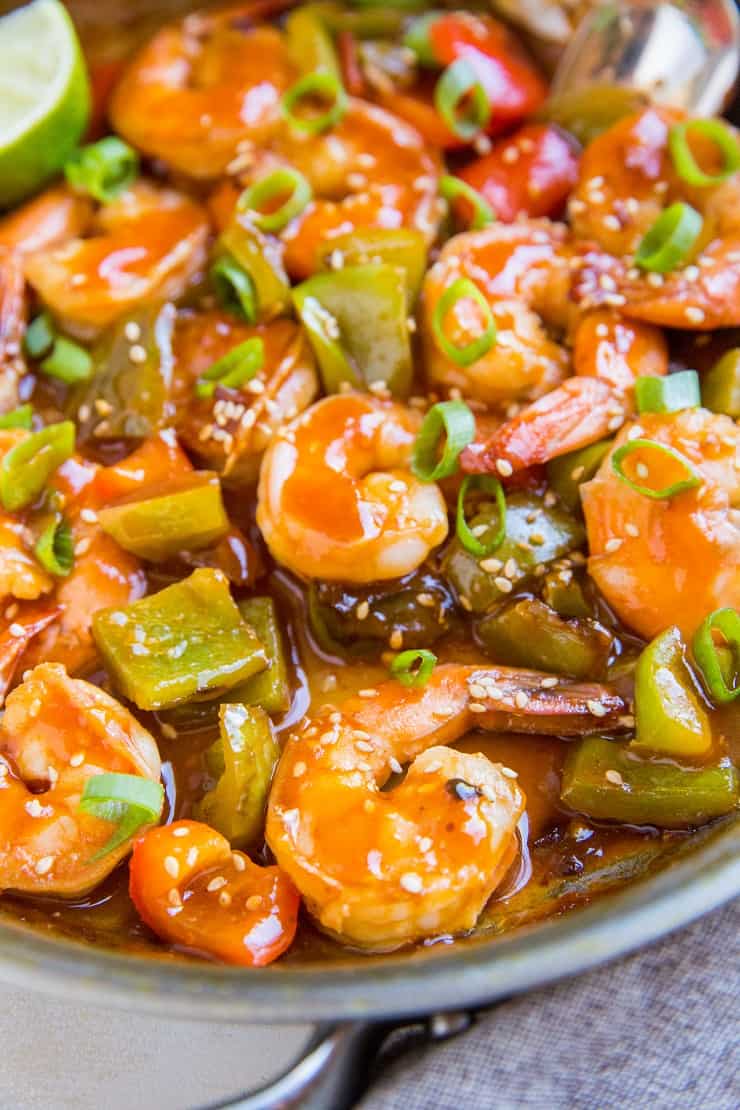 Paleo sweet and sour shrimp made soy-free, refined sugar-free, healthy and delicious! This easy shrimp recipe comes together quickly in a skillet and can be thrown together in less than 30 minutes!
Chinese takeout fanatics, get a load of this!
Sultry sticky paleo sweet and sour shrimp comes together lightning quickly (<- unintentional rhymage), can be made as a small batch or huge batch, and provides a mega punch to your tongue buds. Maybe not as much of a punch per se, as a loving stroke.
You're still stuck on "sticky," aren't you?
Or "loving stroke."
Bygones.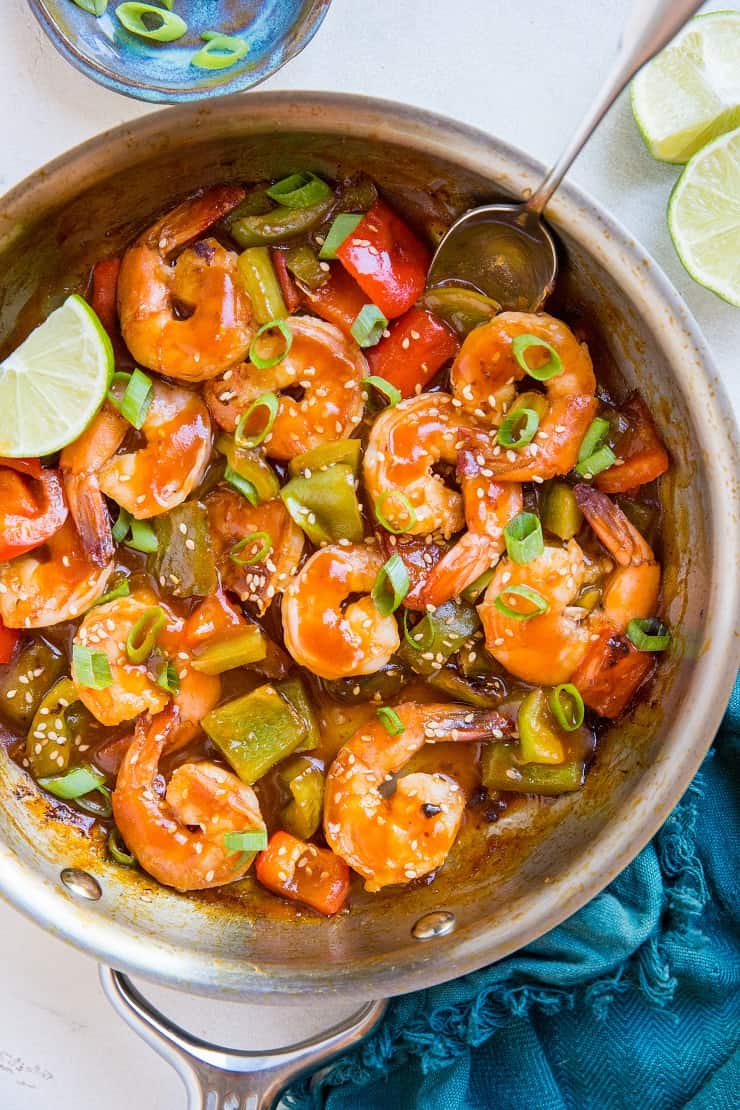 All joking aside, this easy shrimp recipe aims to please. It covers all those flavors your palate is capable of experiencing, and presents itself in such a fresh and refreshing way. If you're into shrimp, you'll be into this sweet and sour shrimp x 1,000!
Read More

about Paleo Sweet and Sour Shrimp