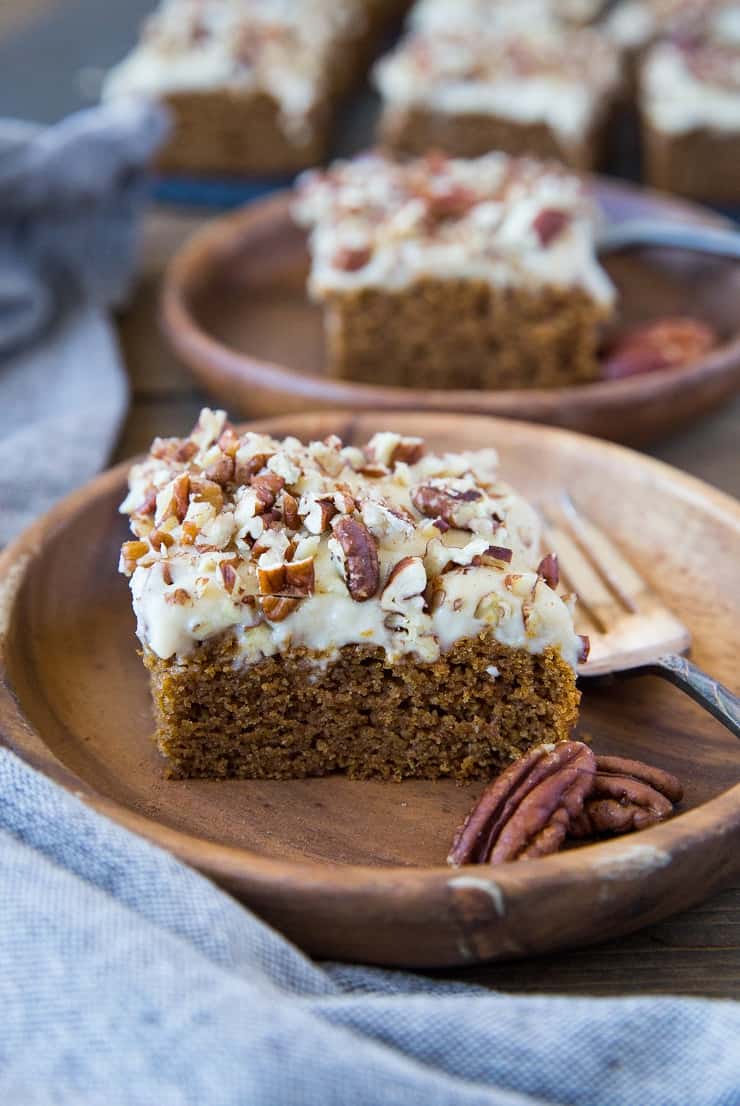 Moist and delicious pumpkin snack cake made grain-free, egg-free, and dairy-free. This paleo and vegan pumpkin snack cake is healthy enough to eat for breakfast!
This post is sponsored by Thrive® Culinary Algae Oil.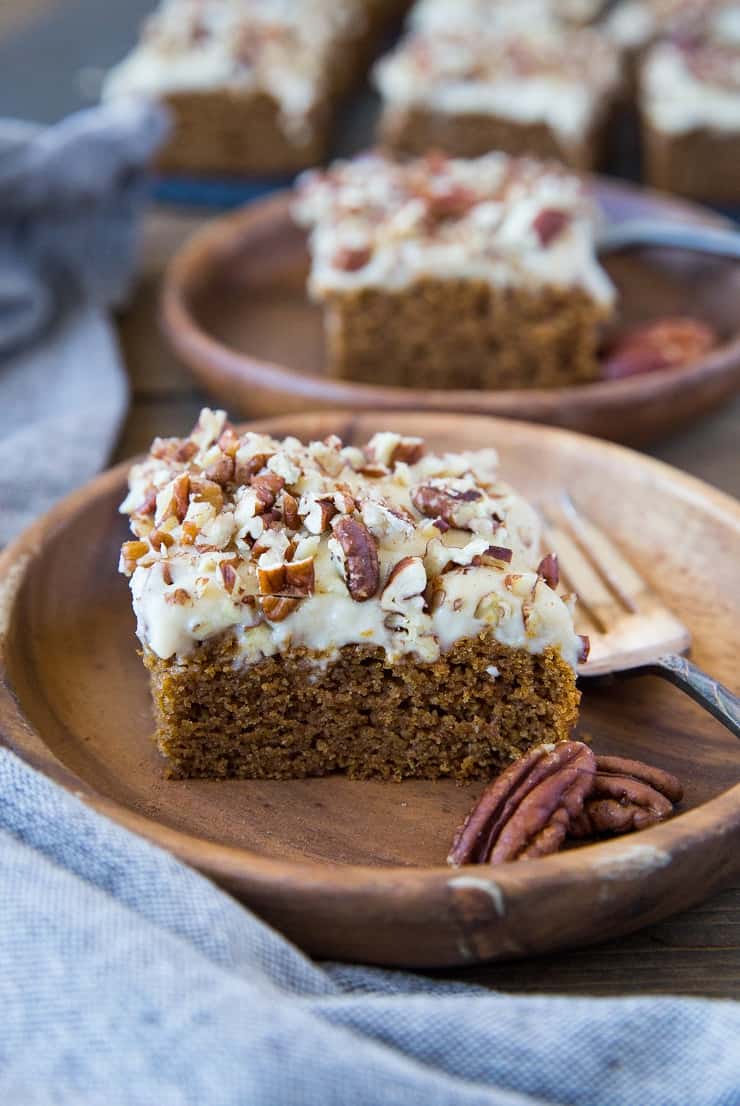 While I'm conscious of my sugar intake, for me there is nothing like sharing comfort food and warmly-spiced treats with friends and family over the holidays.
Cozying up with a slice of homemade cake on a dark, chilly evening with the people who matter the most to you is such a simple pleasure. We often take for granted how liberating (and healing!) it can be to detach from technology and be present for our loved ones through lighthearted conversation over a slice of cake.
Read More

about Grain-Free Vegan Pumpkin Snack Cake (Paleo)