Flourless Black Bean Banana Bread made with everyone's favorite magical fruit! Naturally sweetened, gluten-free, grain-free, moist and fluffy!
If you've been following along my site for a number of years, you may be familiar with my classic bean-infused dessert recipes. Just take for instance, my Black Bean Brownies, Vegan Garbanzo Bean Blondies, Dark Chocolate Chickpea Brownies or my Peanut Butter Chocolate Chip Chickpea Bars. My mouth is watering just typing the words.
Suffice it to say, we are not strangers to treats made with the magical fruit.
I had it in my head for many moons to develop a Black Bean Banana Bread recipe, and finally got around to actioning it. The end result? Ultra moist, fluffy, AMAZING chocolate-y rich banana bread that you'd never in a zillion years guess is made with black beans.
Because I have a ton of dry black beans in my pantry, I cooked a big batch and used 1 and ¾ cup in this recipe. You can easily use a 15-ounce can of black beans (or garbanzo beans) instead!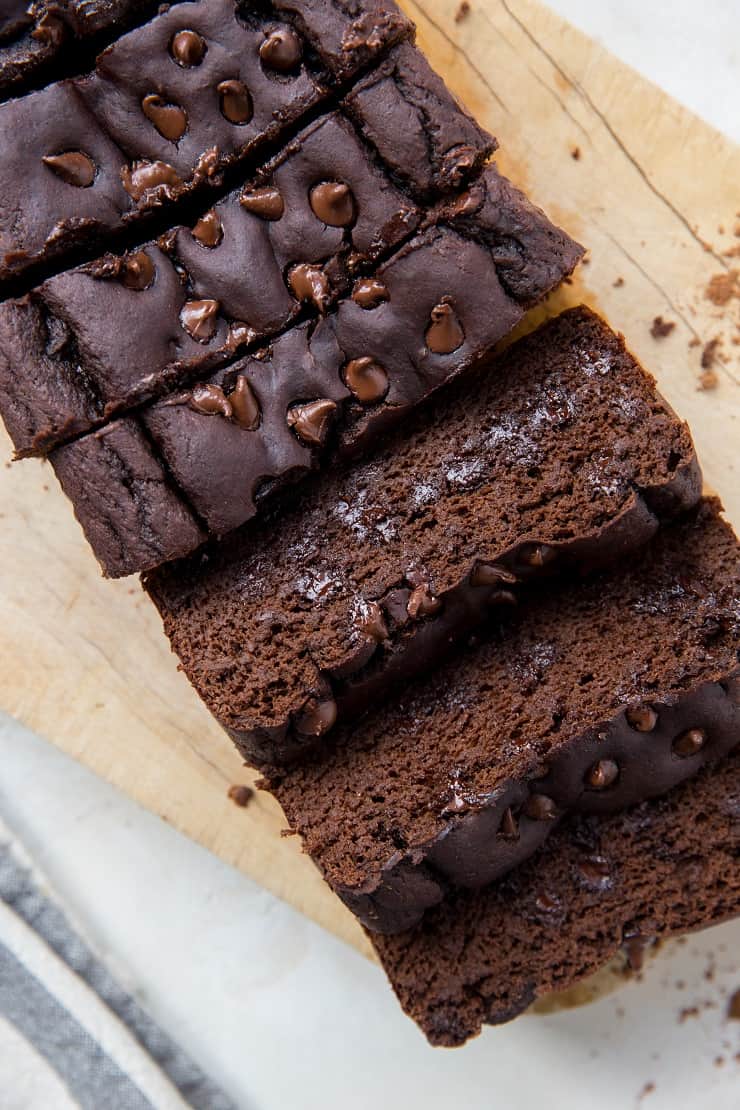 My favorite part about this black bean banana bread, aside from the fact that it's a melt-in-your-face depiction of wildly delicious dreams, is that the batter comes together in seconds in the blender. It's just so easy to prepare!
Some Recipe Highlights:
Gluten-Free

Flourless

Refined Sugar-Free

Grain-Free

Chocolatey, moist, rich, delicious!
How about we cut right to it??
Read More

about Flourless Chocolate Black Bean Banana Bread