Sprout thy quinoa!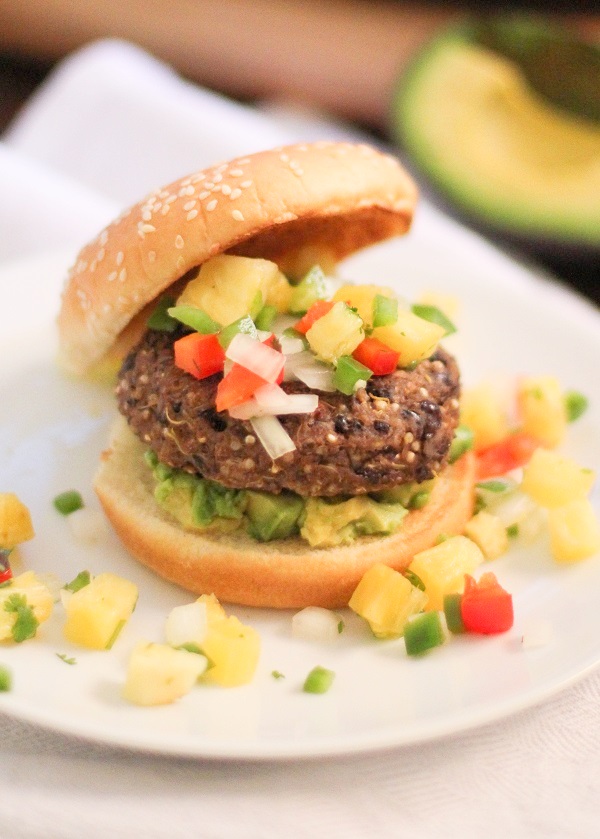 Should the zombie apocalypse sweep through your town, you could totally make these sprouted quinoa black bean burgers in your zombie apocalypse hideout and still get a well-rounded meal. You'd be doing the zombie apocalypse like a champ. You'd win the apocalypse. You'd be so great at post-apocalyptical life. Everyone would want to apocalypse like you.
I'm not trying to sound all doom and gloom, but I'm watching World War Z as I write this, so I can't help but think: what would I eat during a zombie apocalypse and still keep my figure? Sprouted quinoa veggie burgers, that's what.
Plus, Brad would be all, "hey, do you think I can get one of those sprouted quinoa black bean burgers with pineapple salsa?" and you'd be like, "anything for you, Brad," winky face. He'd be all, "with extra mashed avocado on my bun?" and you'd be all, "you got it!"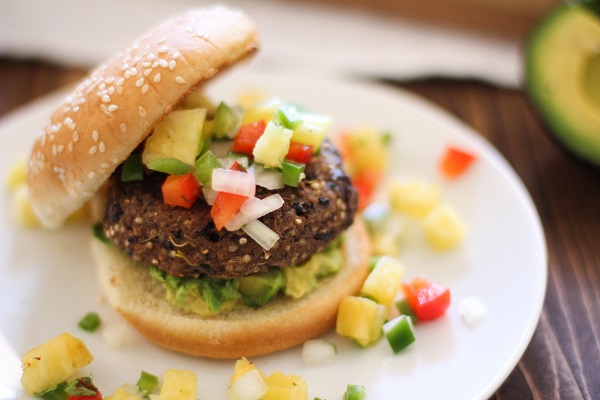 That's not to say you should only make these burgers in the event of a zombie apocalypse. You should make them any ol' day.
Sprouted things are gravy. You can learn all about the health benefits and process of sprouting grains, seeds, and nuts from my How to Sprout Chickpeas post or How to Sprout Grains Post on Oh My Veggies.
And you're just a click away from your post-apocalyptic burger! Head to Oh My Veggies for my Sprouted Quinoa Black Bean Burgers with Pineapple Salsa