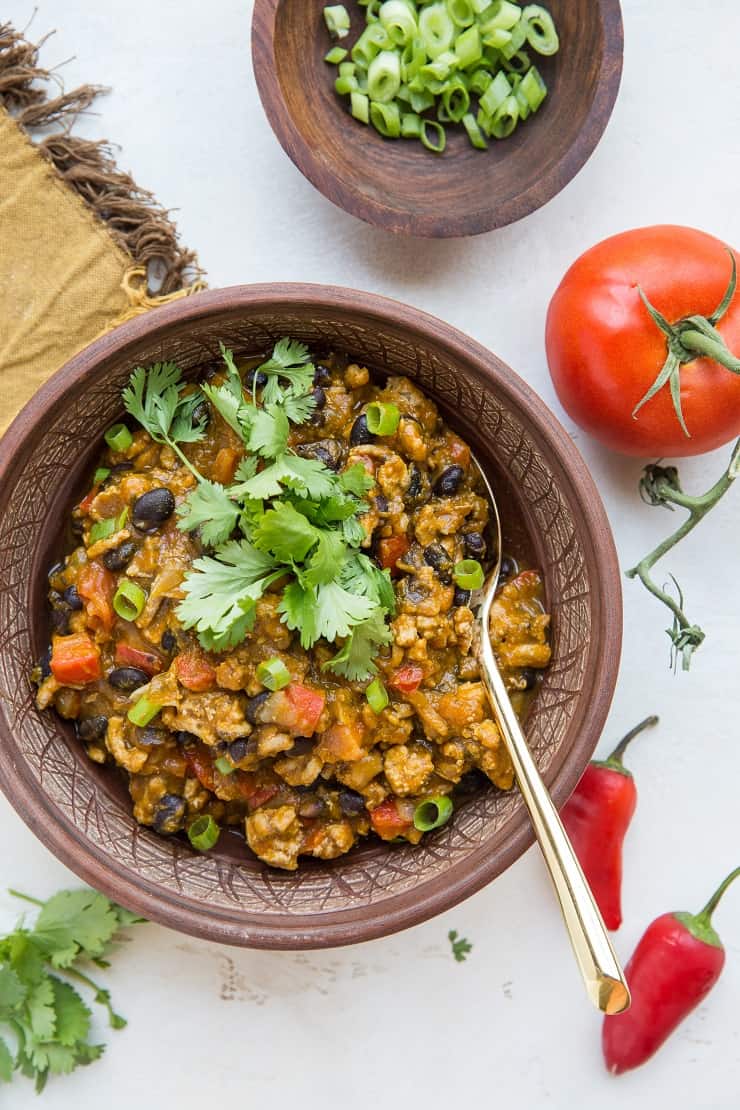 Turkey Pumpkin Chili with black beans and fresh tomatoes makes for a comforting, satisfying and nutritious dinner recipe. You can even batch it to enjoy throughout the cold autumn and winter months!
This isn't our first go at pumpkin chili on this site. My Pumpkin Chicken Chili, Instant Pot Paleo Pumpkin Chili, and Crock Pot Vegan Pumpkin Chili are all special to me. Each one unique and scrumptious in its own right.
For this autumn's version of pumpkin chili, we're going with ground turkey, fresh tomatoes, and black beans. Sometimes I go beans, sometimes I go bean-free. Sometimes I use tomatoes, sometimes I don't. The beauty of chili is that you can make it entirely your own depending on what you're craving!
Read More

about Turkey Pumpkin Chili