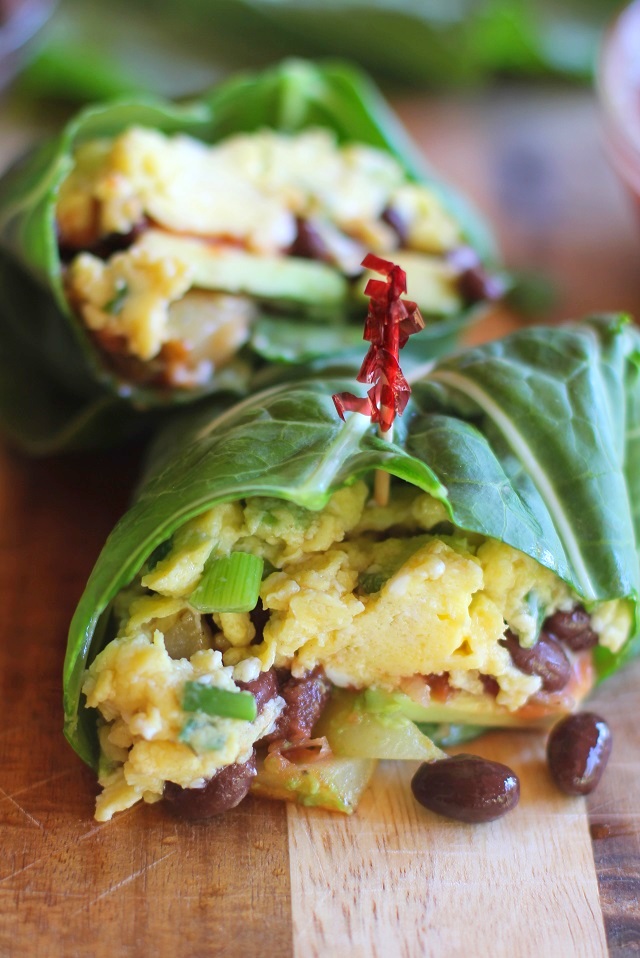 Fun news, folks! I recently joined forces with Alexis (from Hummusapien), Lindsay (from Lean Green Bean), Arman (from The Big Man's World), and Kylie (from Imma Eat That) to create a healthy recipe series. Each month, a whole food ingredient will be selected and the five of us will post recipes that showcase the versatility (and health benefits) of the ingredient. We are all very excited about this new series because we're all health-conscious and love whipping up recipes that taste ruuuuuuhl dang good but still pack a nutritious punch.
This month, the magical black bean was selected, so we put our heads together to make a healthful menu with options for breakfast, lunch/dinner, appetizer, and dessert.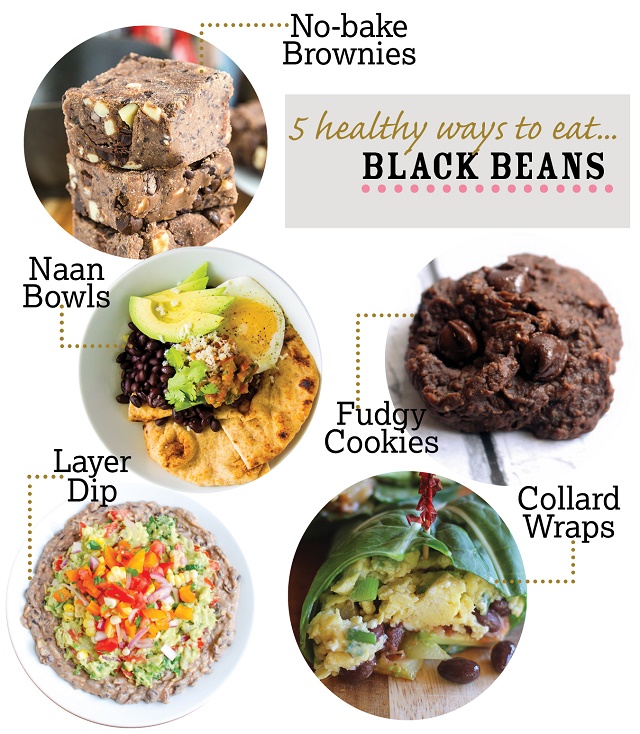 Here's a look at what my fellow black bean lovers brought to the table:
Mexican Layer Dip from The Lean Green Bean. Party people beware: this will steal the limelight at your next gathering!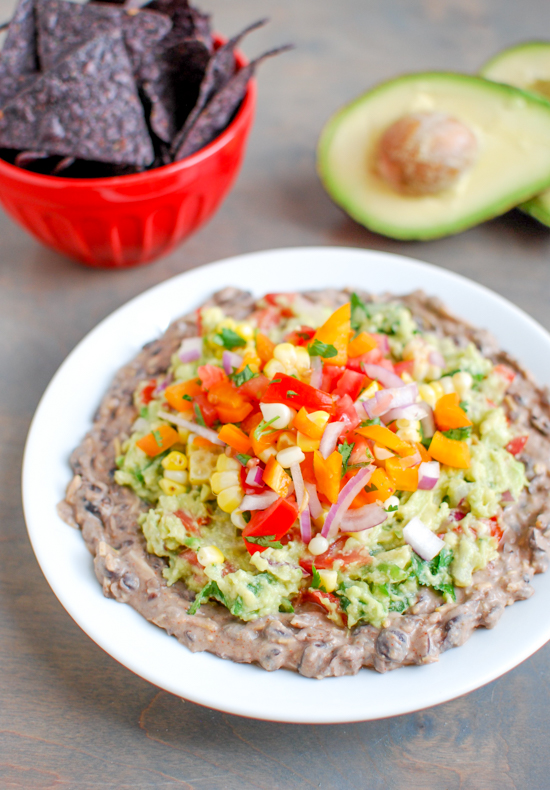 Black Bean Naan Bowls from Imma Eat That. Lunch? Dinner? Kylie's got us covered with these well-rounded bowls.
No Bake Black Bean Fudge Brownies from The Big Man's World – you read correctly: legit brownies made with legit beans that are legit no-bake. Just.whoa.for.your.face!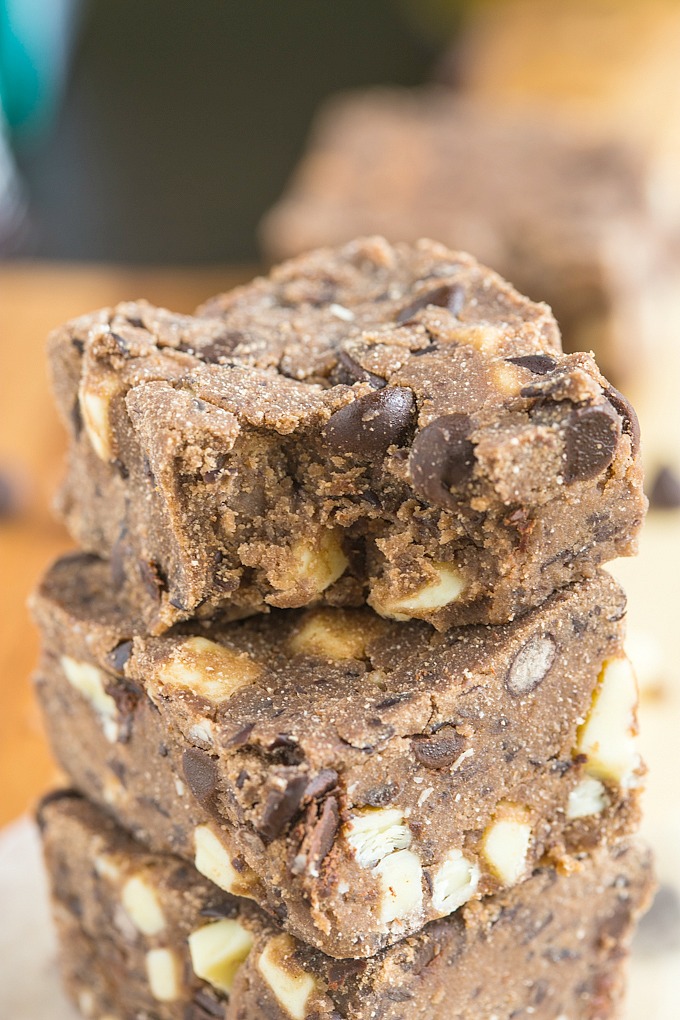 Black Bean Zucchini Cookies from Hummusapien. Just try and stop me from eating the whole batch fresh outta the oven.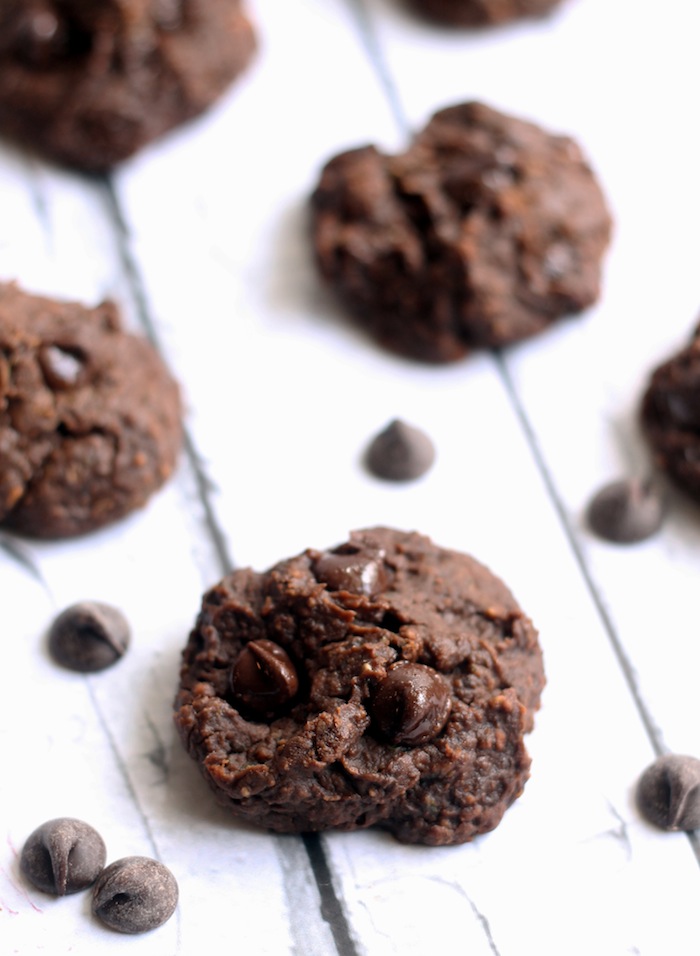 Black beans are considered a superfood and are full of fiber, antioxidants, and amino acids. One cup of cooked beans awards you 12 grams of fiber, which is about half of the daily recommended dose for women and roughly a third of the recommended dose for men. Beans are paramount for folks like me who don't eat bread or many grains, as they do an excellent job of making me feel full. The majority of what I eat is meat and vegetables, but after a long run, said foods don't always satiate the fungry monster unless they're consumed in uuuuuge portions. Hence: beans.
Low in sugar, black beans help prevent a rise of insulin in the bloodstream and stave off hunger. They contain iron, phosphorous, calcium, magnesium, manganese, copper and zinc which help maintain healthy bone structure, and they're also rich in folate. Black beans have been touted as a cancer-fighting food as well as preventative maintenance for high blood pressure and heart disease.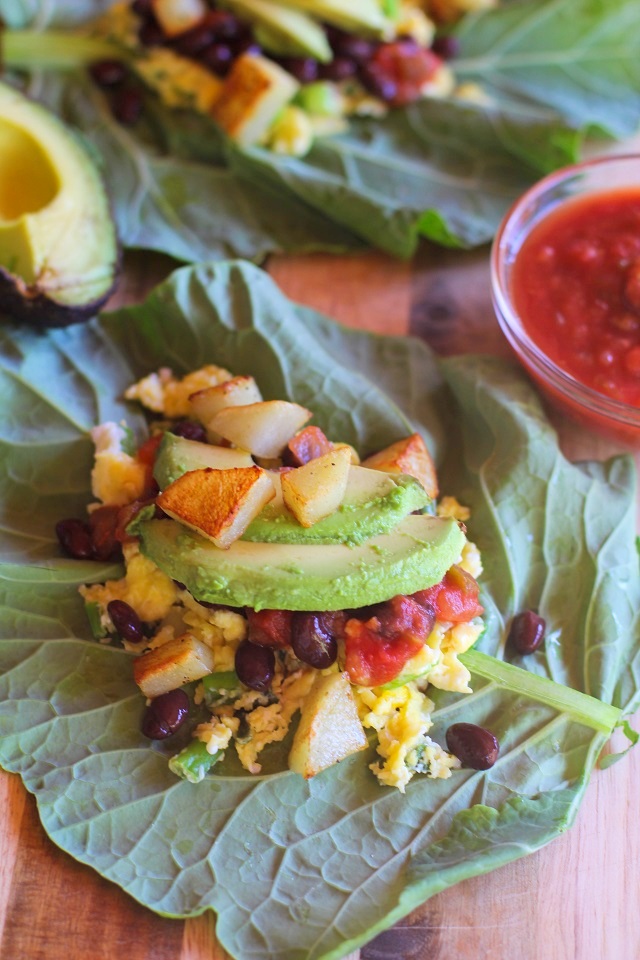 Let's talk breakfast: we all know I'm a big fan of the scramble/frittata/omelet/breakfast taco or burrito situation. Whipping up a breakfast burrito (or grabbing one to go from a restaurant) before hiking or biking on the weekend is a fairly regular ritual of mine. There's just nothing like holding a big warm hunk of satisfaction in the palms of your hands with so much flavor delicately wrapped on the inside. Yes, we're still talking about burritos. Winky face.
I'm all about bringing black beans into the brekkie 'rito sitch with a hearty pour of salsa, and perchance some cheese. Keeping it gluten-free, I whipped out the black beans and avocado, scrambled up some eggs, sweet potato home fries, and wrapped it all together in collard leaves. If you'd like, you can insert this recipe into regular flour tortillas or split it between millions of corn tortillas.
…basically so long's you get all those goodies wrapped up so that you can sink your teeth in, your good to go.
Don't be silly, wrap that beany.
Sweet Potato and Black Bean Breakfast Wraps
Sweet Potato and Black Bean Breakfast Wraps with collard greens wraps is a grain-free breakfast recipe.
Ingredients
4

leaves

collard

3

tablespoons

olive oil

separated

1

inch

medium white yam

peeled and chopped into ½- cubes

1

small yellow onion

diced

¼

teaspoon

salt

to taste

6

large eggs

well beaten

1

bunch green onion

chopped

1

cup

cooked black beans

I used canned

1

large avocado

peeled and sliced

4

tablespoons

salsa

plus more for serving
Instructions
Wash the collard leaves and pat them dry. Chop off the stem and discard. Shave the rounded part of the stem that's still attached to the leaf so that it's flush with the leaf. Lay leaves on a flat surface (cutting board works great!)

Heat 2 tablespoons of the oil in a skillet and heat to medium. Add the chopped sweet potato, onion, and salt and cook, stirring frequently until veggies have softened, about 20 to 25 minutes. If necessary, add a couple tablespoons of water to help steam the potato.

While the sweet potato is cooking, prepare the scrambled eggs. ddd 1 tablespoon of olive oil to a skillet and heat to medium. Add the green onion and saute until fragrant, about 2 minutes. Add the beaten eggs and allow them to sit and firm up for 1 minute. Use a spatula to scramble the eggs to desired doneness.

Divide the scrambled eggs among the collard leaves. Add about ¼ cup of black beans to each collard leaf, followed by salsa, sliced avocado, and cooked potatoes. Wrap collards like a burrito and enjoy!
Nutrition