20 healthy holiday side dishes, perfect for sharing with friends and family who either have food intolerances or restrictions, or simply enjoy eating clean!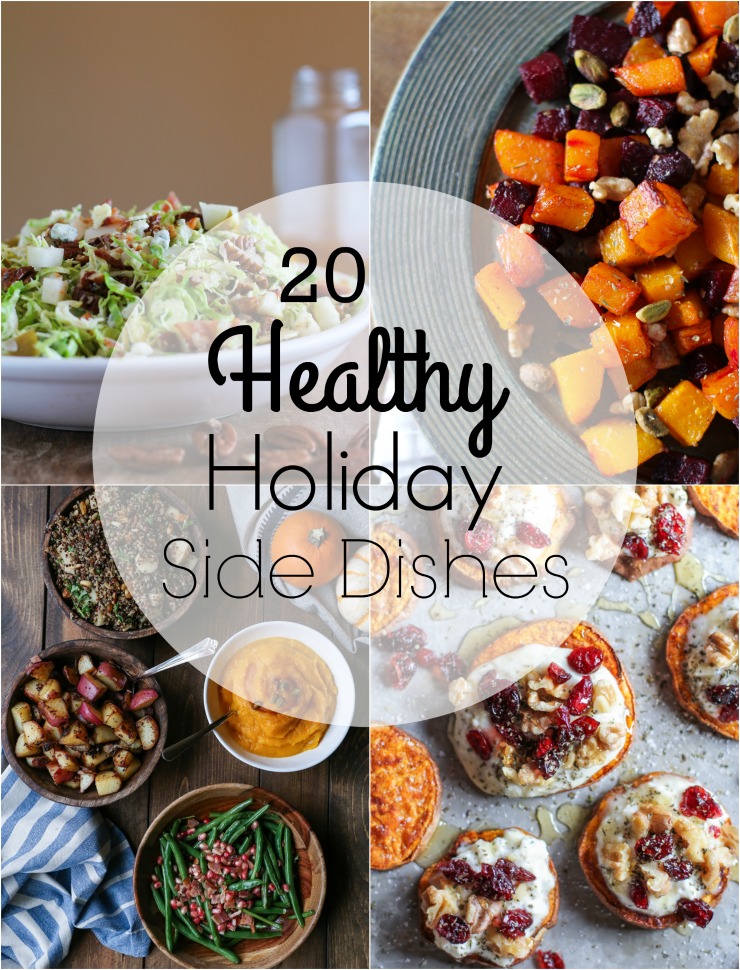 With Thanksgiving coming up next week, and Christmas around the corner as well, I thought we could pause the recipes and focus some attention on fresh and funky Thanksgiving side dishes. If you're hosting or contributing to a Thanksgiving (or Friendsgiving) feast this year, you may have a few dietary restrictions to cater to. This is where I hope to be of some help! I've rounded up my favorite holiday side dishes from this site and have noted which of them are paleo, vegetarian, vegan, and/or gluten-free. This way, you can whip up healthful, nutrient-dense dishes for your friends and family and not have to worry about anyone going hungry.
This roundup is perfect for eaters who…
are gluten-free, vegan, vegetarian, and/or paleo
enjoy eating clean
are looking to prepare straight-forward, easy, simple recipes to save time and money
are trying to avoid having to wear yoga pants the rest of the winter on account of the holidays
Questions on any of these recipes, on cooking allergy-free dishes, and/or on why wide-leg pants still haven't made a comeback? Hit me up!
Healthy Holiday Side Dishes
Pan-Fried Bacon Green Beans with Pomegranate Seeds – gluten-free, paleo – A super quick and easy side dish to assemble, requiring only a few ingredients. Easy to scale up or down depending on the amount of mouths you're feeding.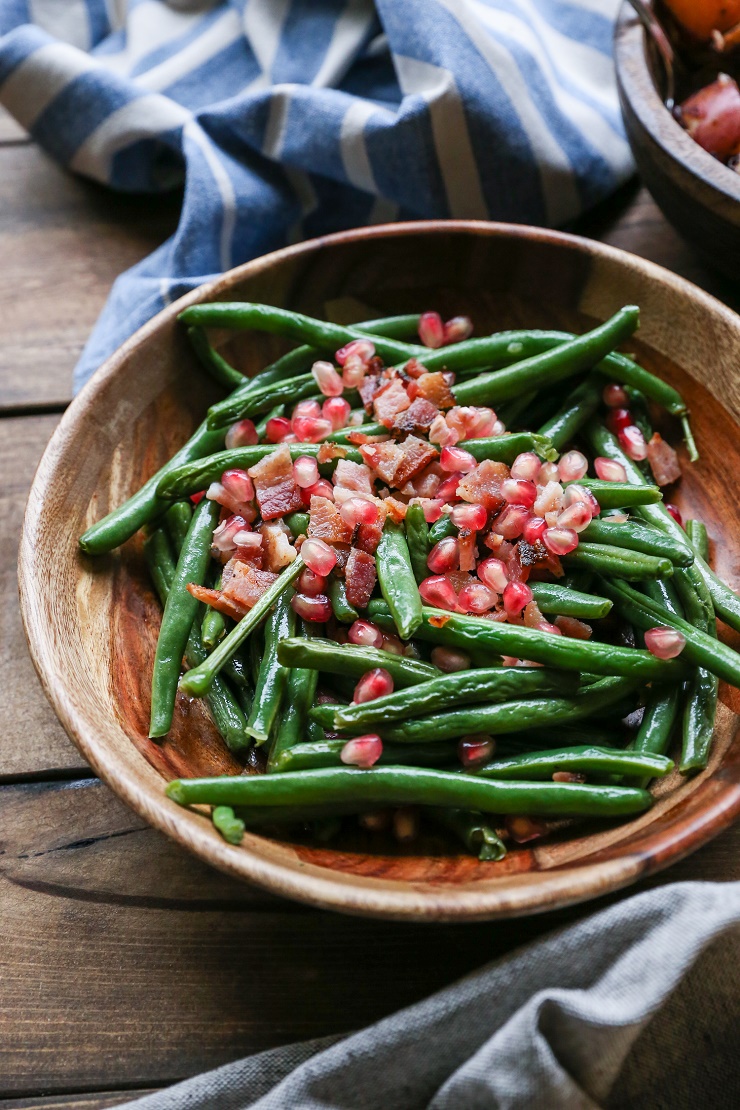 Crock Pot Butternut Squash Soup – gluten-free, paleo, can easily be made vegan – A great make-ahead option for an appetizer or side dish to tide over guests before the main feast.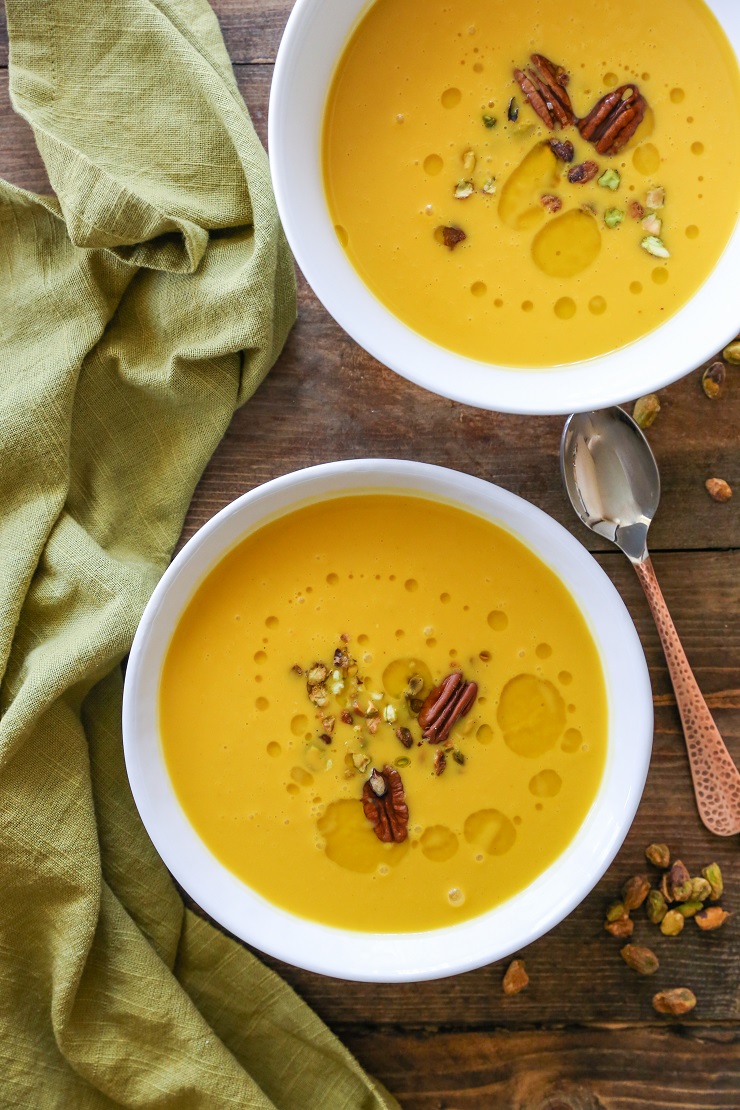 Oven Roasted Root Vegetables – vegan, paleo, gluten-free – A squeaky clean, supercharged superfood side dish, packed with nutrients to round out a meal, while still lending carbs for a healthy comfort food.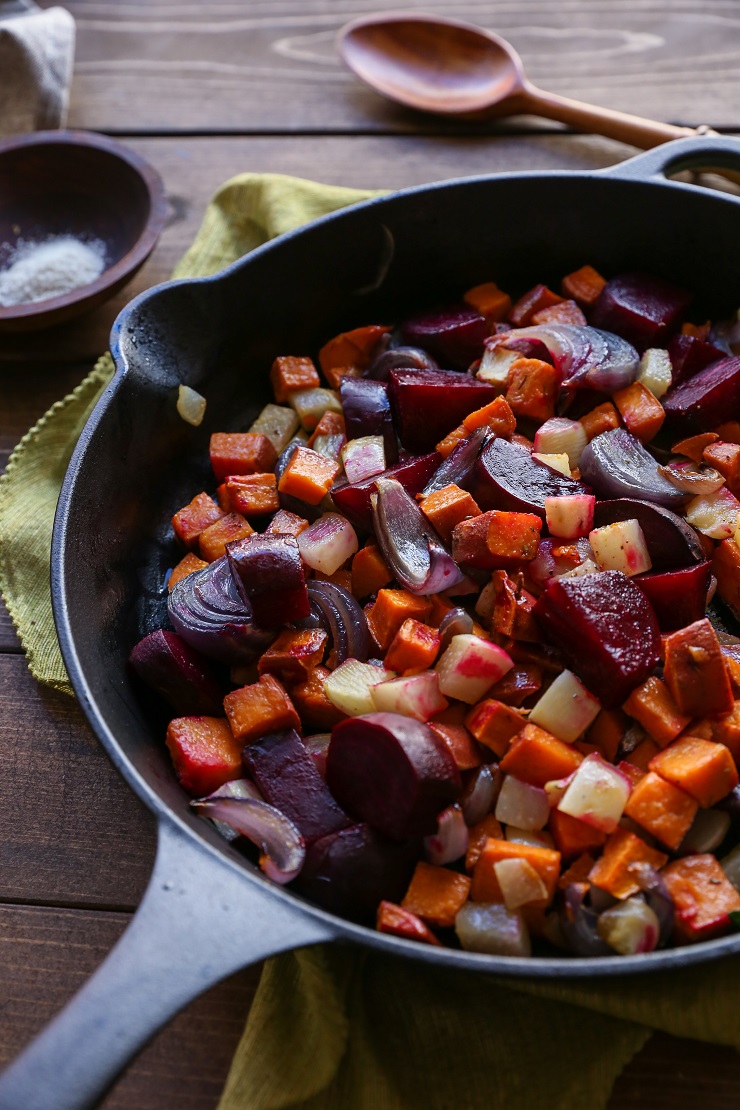 Maple Cinnamon-Glazed Acorn Squash and Brussels Sprouts with Bacon – paleo, gluten-free, can easily be made vegan – A crowd-pleaser including sweet and salty flavors, along with soft and crunchy textures.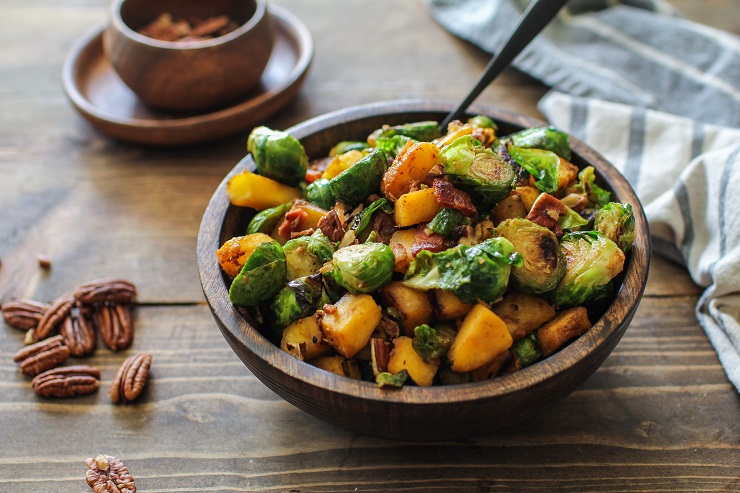 Healthy Sweet Potato Casserole – vegetarian, paleo, gluten-free – Not your momma's sweet potato casserole! A delicious, carb-laiden treat of a side dish that happens to be vegetarian, paleo, and gluten-free. A super filling side!
Cranberry Kale Salad with Roasted Pecans and Feta – gluten-free, vegetarian – a mega crunchy, nutrient-dense side dish packed with flavor and texture – the perfect seasonal salad for the holidays.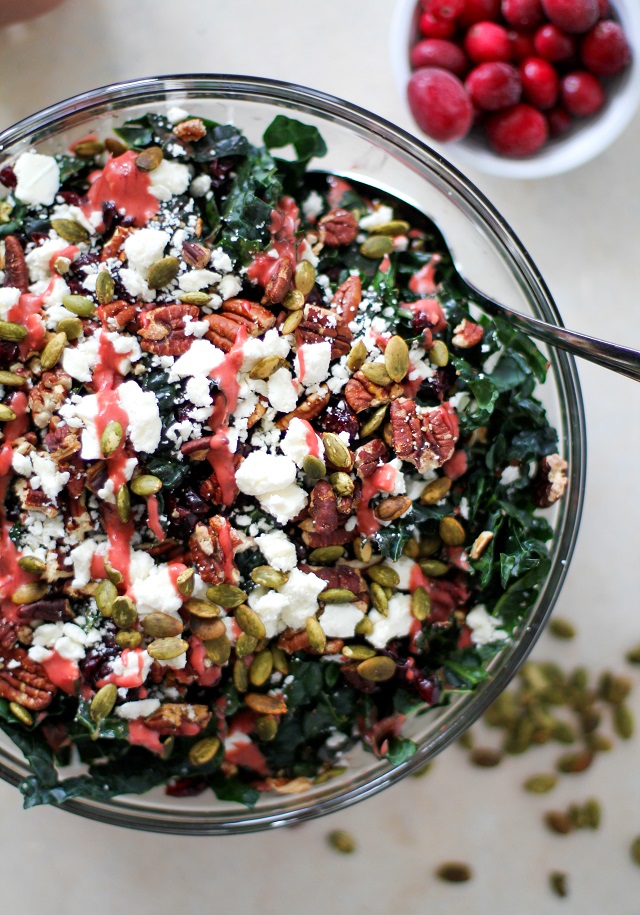 Wild Rice Stuffing with Butternut Squash, Pears, and Pecans – gluten-free, vegan – A healthful, filling, and flavor-infused stuffing recipe.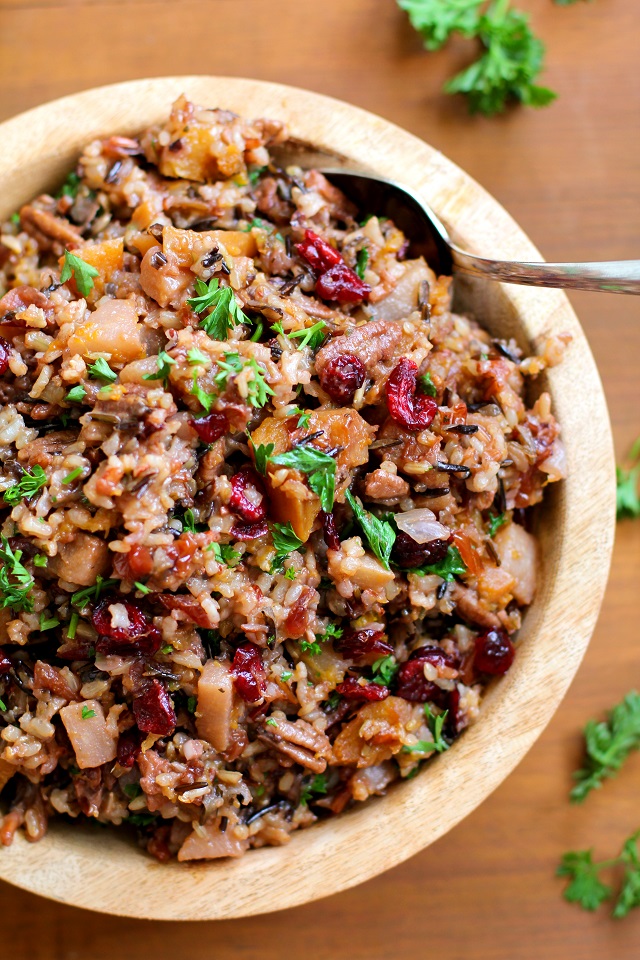 Creamy Kabocha Squash Mash – gluten-free, vegan, paleo – A nutritious alternative to mashed potatoes, and a sweet and savory delight!
Bourbon-Spiked Pumpkin Risotto with Prosciutto – gluten-free – carby, boozy, comforting, absolutely delicious – a marvelous side dish for filling up your guests.
Roasted Brussels Sprouts and Sweet Potatoes – gluten-free, vegetarian, can easily be made paleo – The balsamic glaze, feta cheese, and pecans bring this dish together with tons of flavor – clean, simple, healthful, and vibrant.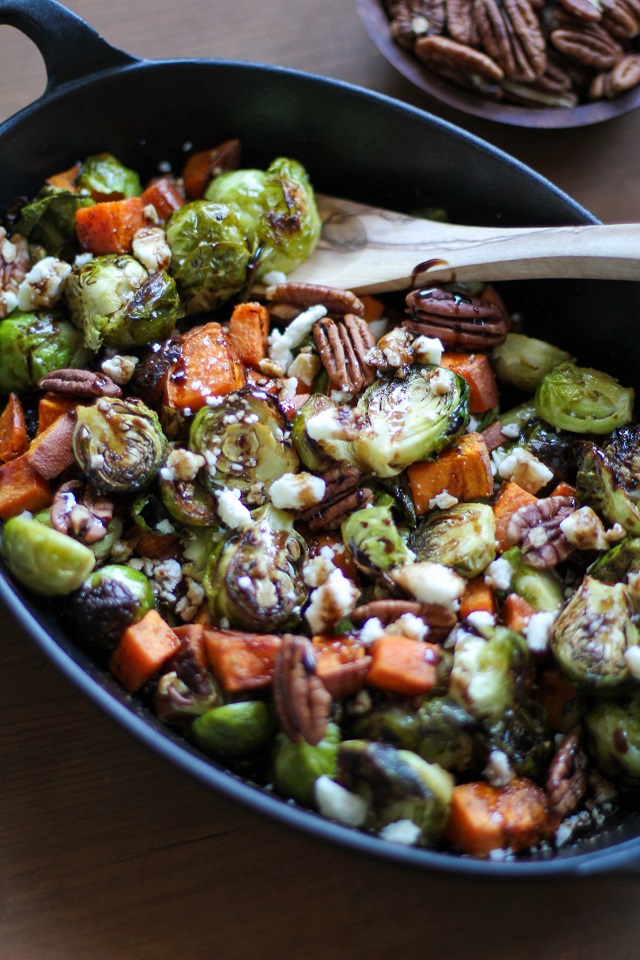 Indian-Spiced Lentil and Quinoa Stuffing – vegan, vegetarian, almost paleo – A completely unique take on "stuffing" – a nutrient-dense side dish with parsnips, golden raisins, pine nuts, and Indian spices for a super light alternative to stuffing.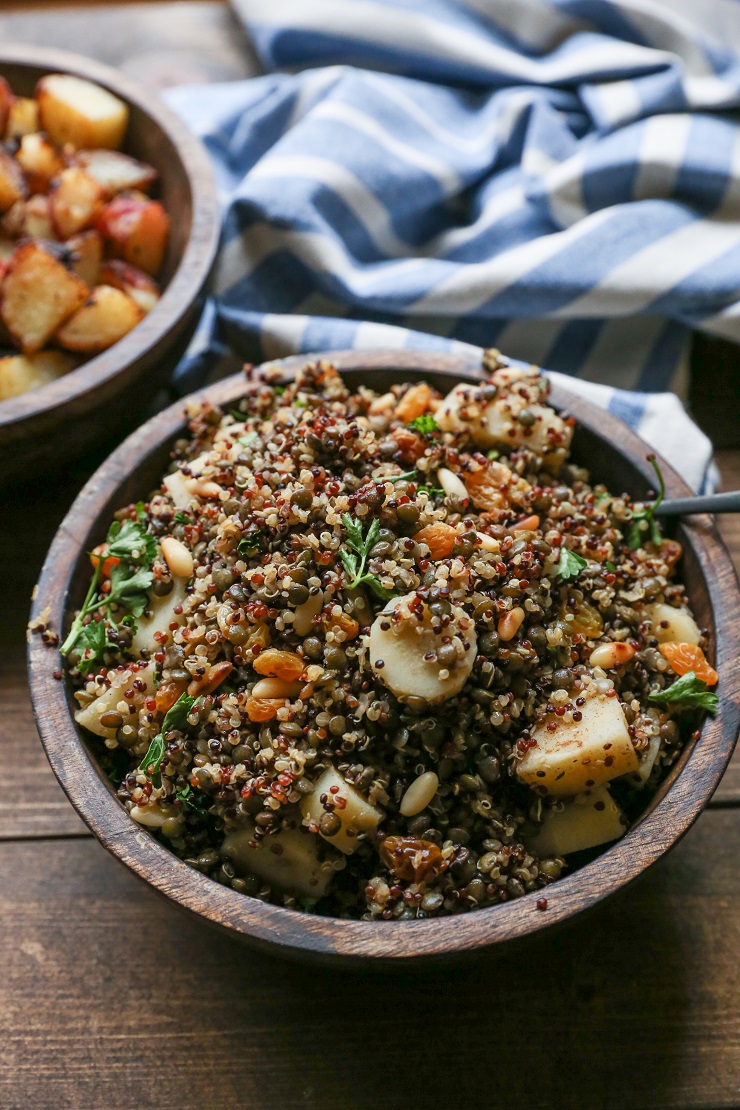 Gluten-Free Jalapeno Cheddar Cornbread Muffins – gluten-free – Because no Thanksgiving feast is complete without lumps of delicious cheesy carbs!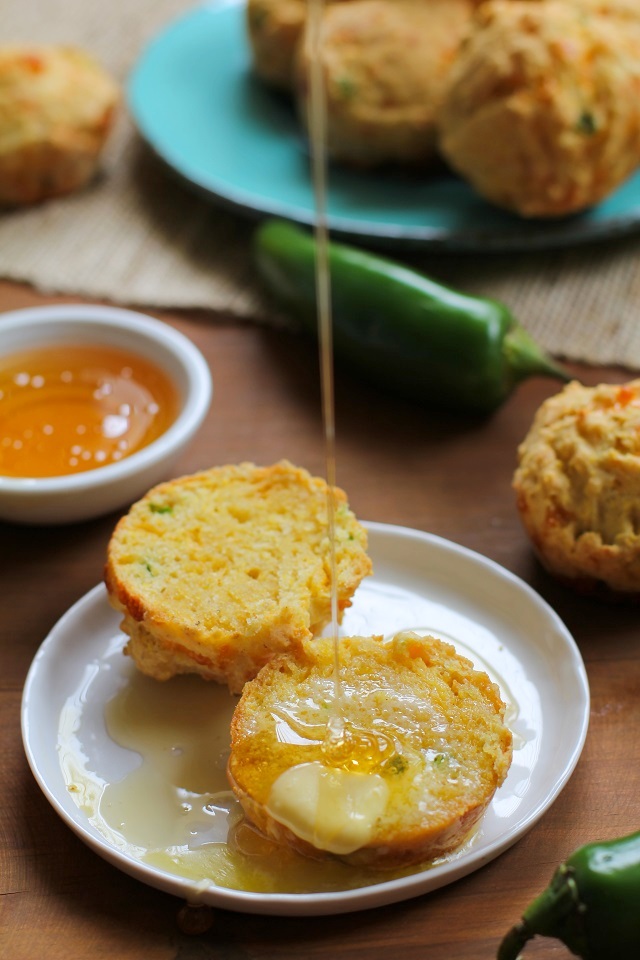 My Go-To Balsamic Roasted Vegetables – gluten-free, paleo, vegan – a timeless classic in my household – a flavorful vegetable side dish with plenty of room for adaptation, perfect for serving a lot of guests.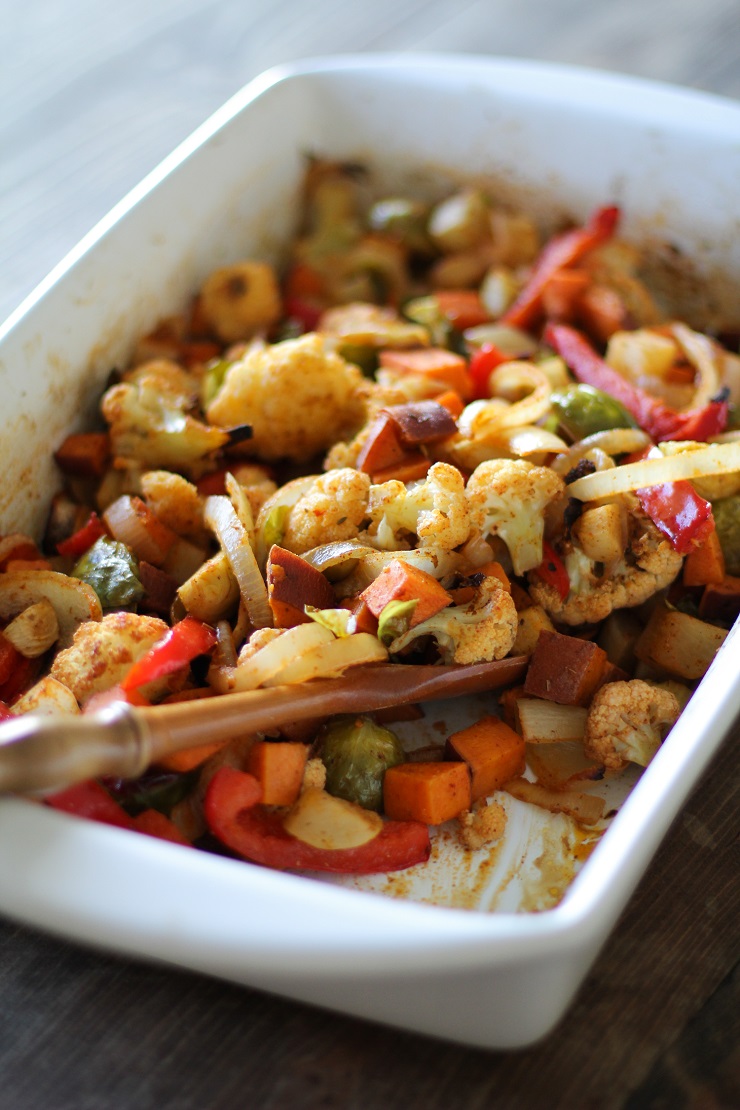 Sweet Potato Rounds with Herbed Ricotta and Walnuts – gluten-free, vegetarian – You won't believe the fresh and unique flavor and texture experience with these bites of bliss! This unique and festive dish can double as an appetizer or side.
Colcannon (Irish Mashed Potatoes) – gluten-free – a classic take on mashed potatoes – indulgent, carby, laiden with yum!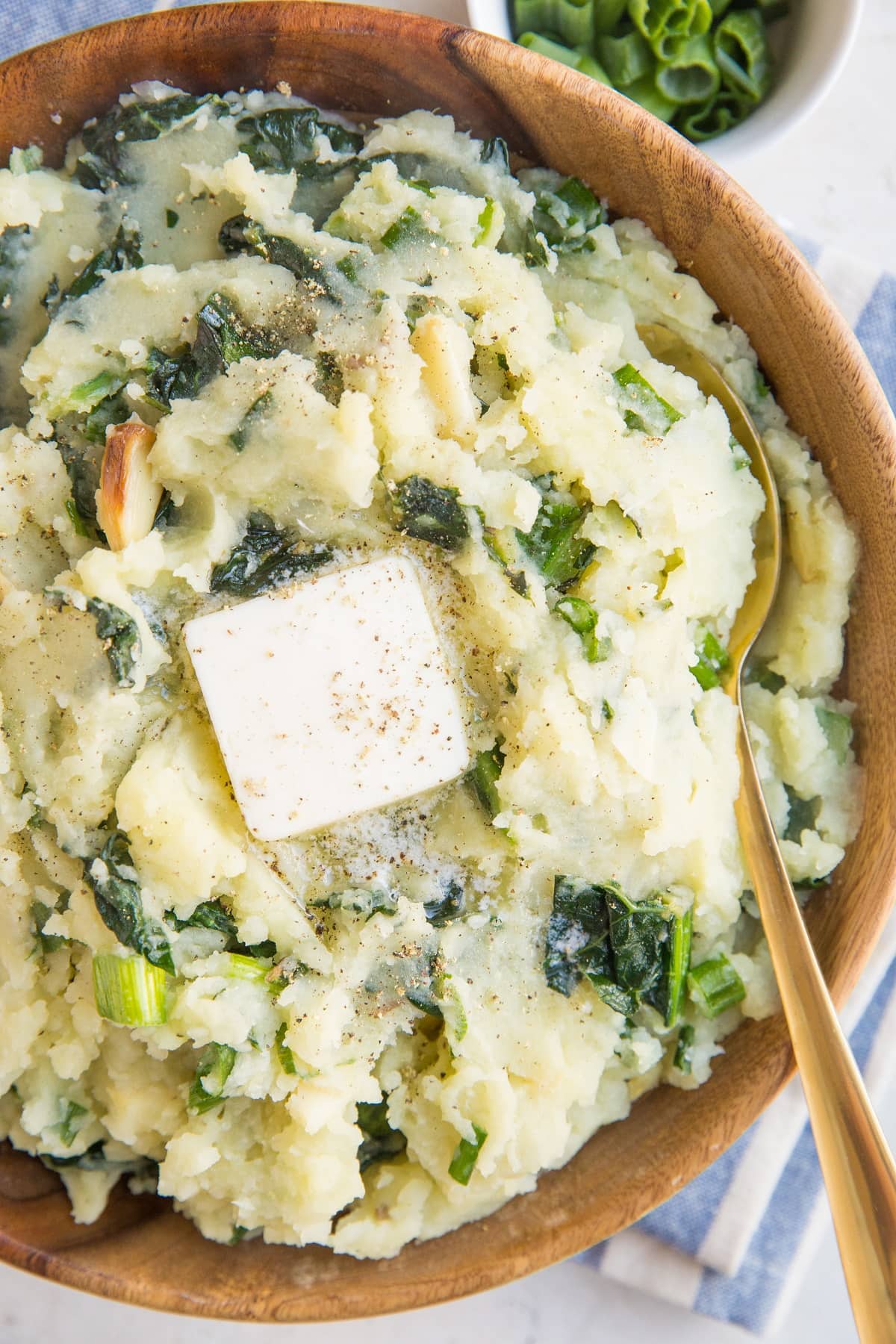 Honey-Glazed Brussels Sprouts and Beets – gluten-free, vegetarian, can easily be made paleo – vitamin and mineral-packed, this healthful dish is a great go-to for healthy eater gatherings.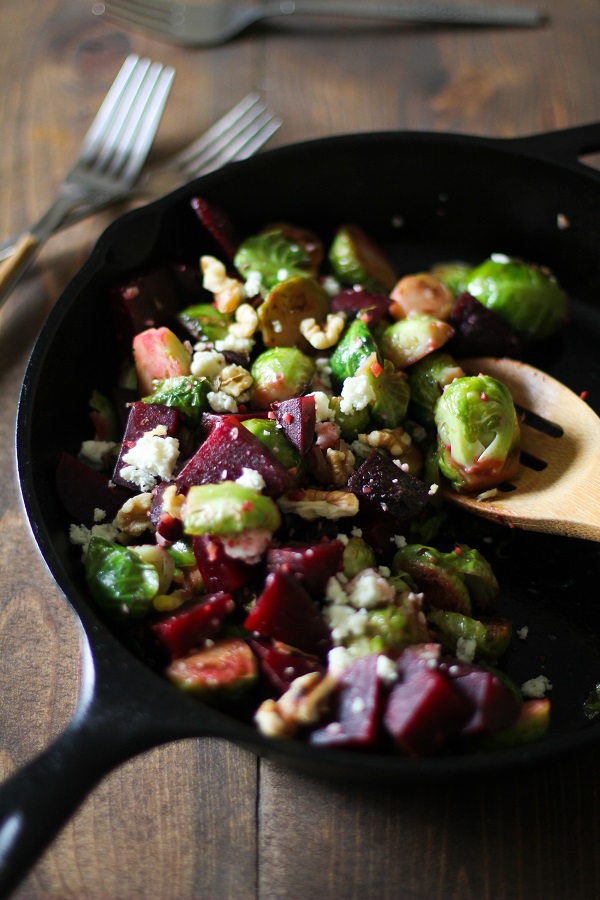 Maple-Bourbon Mashed Sweet Potatoes – gluten-free, vegetarian – a mega carb-load with sweet, buttery, boozed out flavor. Perfect for those who love sweet potatoes and are looking for a unique twist.
Citrusy Brown Rice with Butternut Squash and Pomegranate – gluten-free, vegetarian, can easily be made vegan – The perfect rice side dish for small gatherings – lots of texture, flavor, and room for adaptation.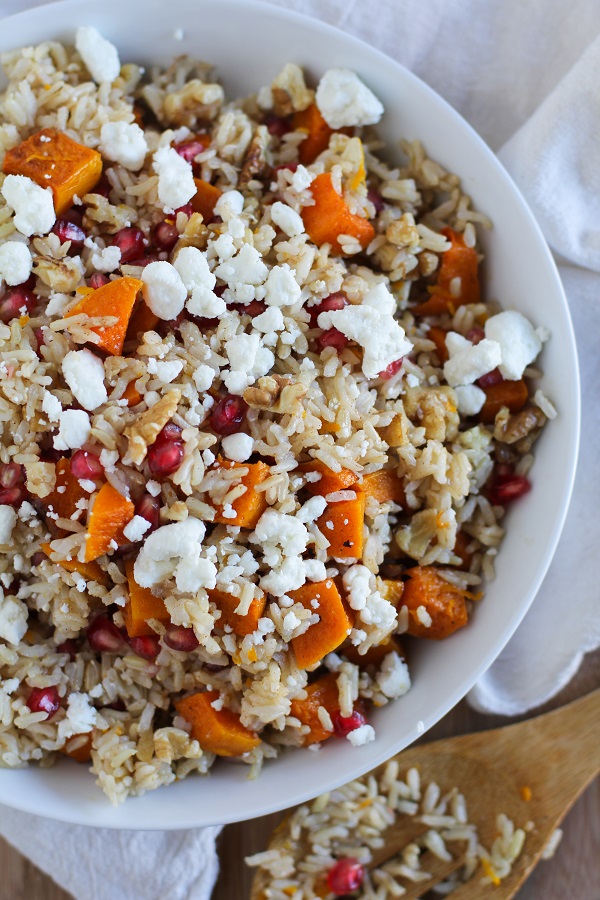 Rosemary Roasted Fingerling Potatoes – gluten-free, vegan – a brilliant go-to potato dish for keeping guests satiated. Easy to make, and only a few ingredients required.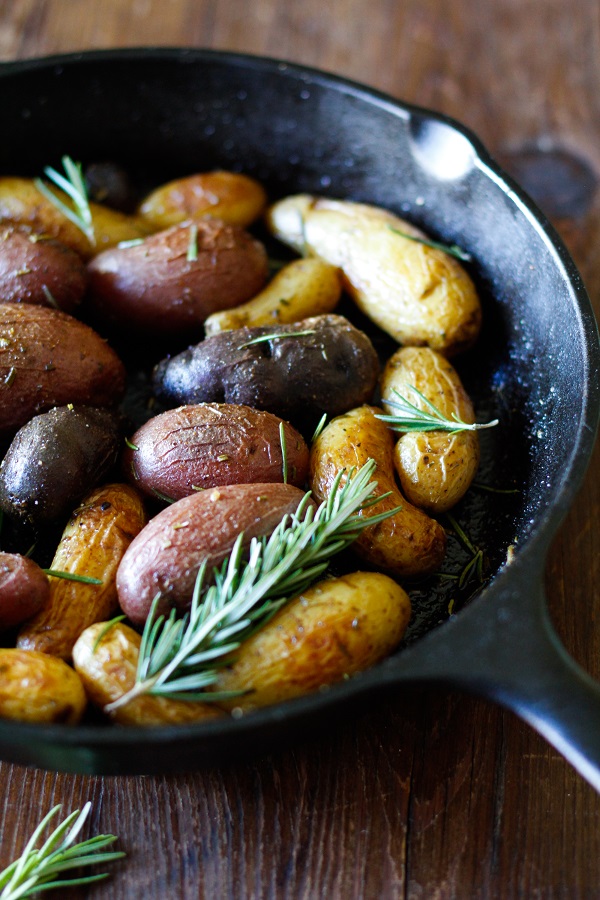 Maple Roasted Butternut Squash and Beets – gluten-free, vegan, paleo – Relatively quick to prepare, and a hugely nutritious dish perfect for healthy eaters and those with numerous dietary restrictions.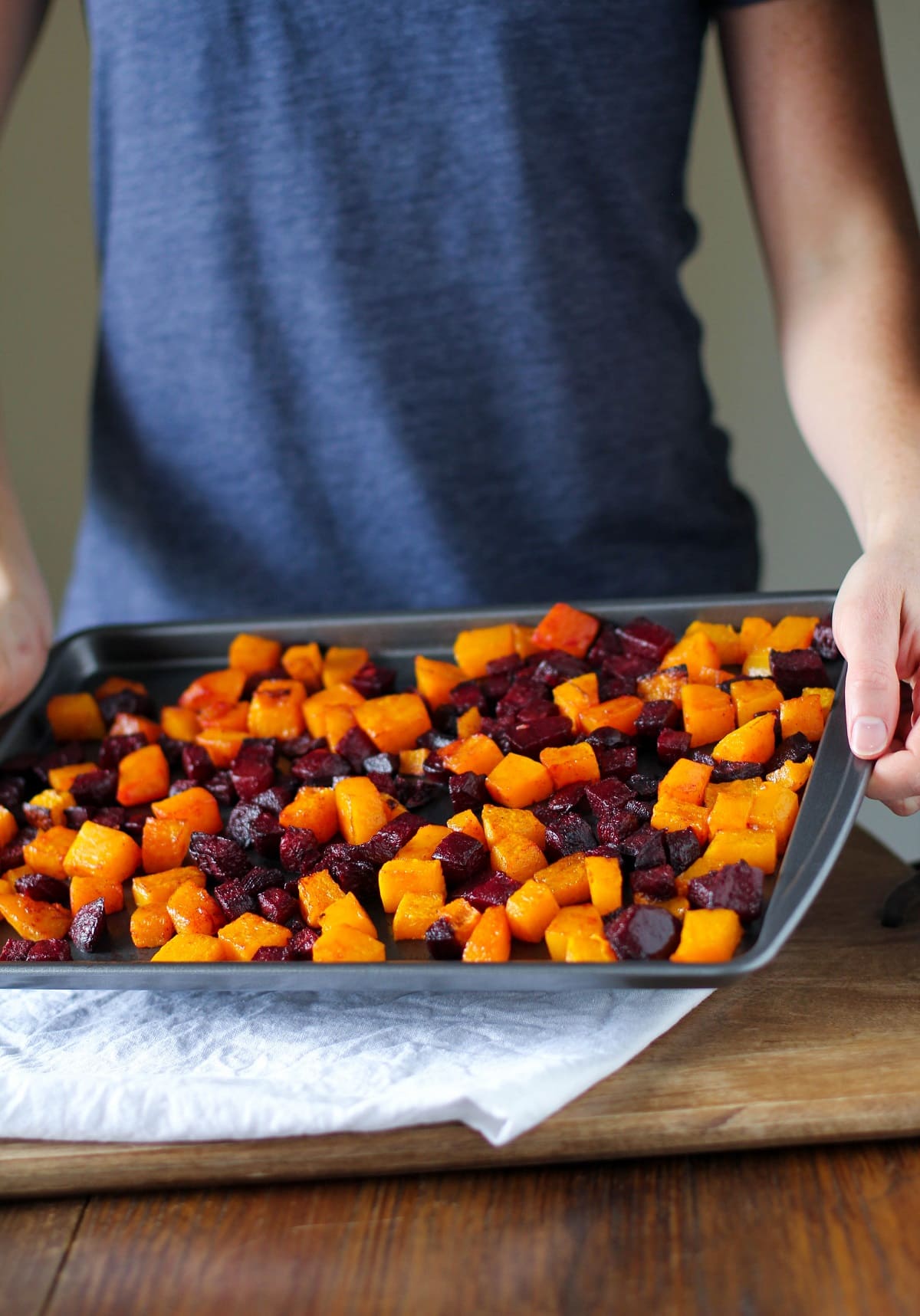 Brussels Sprouts Chopped Salad with Pears, Gorgonzola, and Bacon Vinaigrette – almost paleo, gluten-free – The perfect salad for those who don't like salad.
Cheers to a memorable, healthful, and delicious holiday season!
xo