Healthy meal prep recipes for camping this summer! If you're into the great outdoors but don't want to live off processed food and freeze dried meals while you camp, check out these easy, nutritious make-ahead meals! Prepare them in advance and reheat them when you're ready to chow down!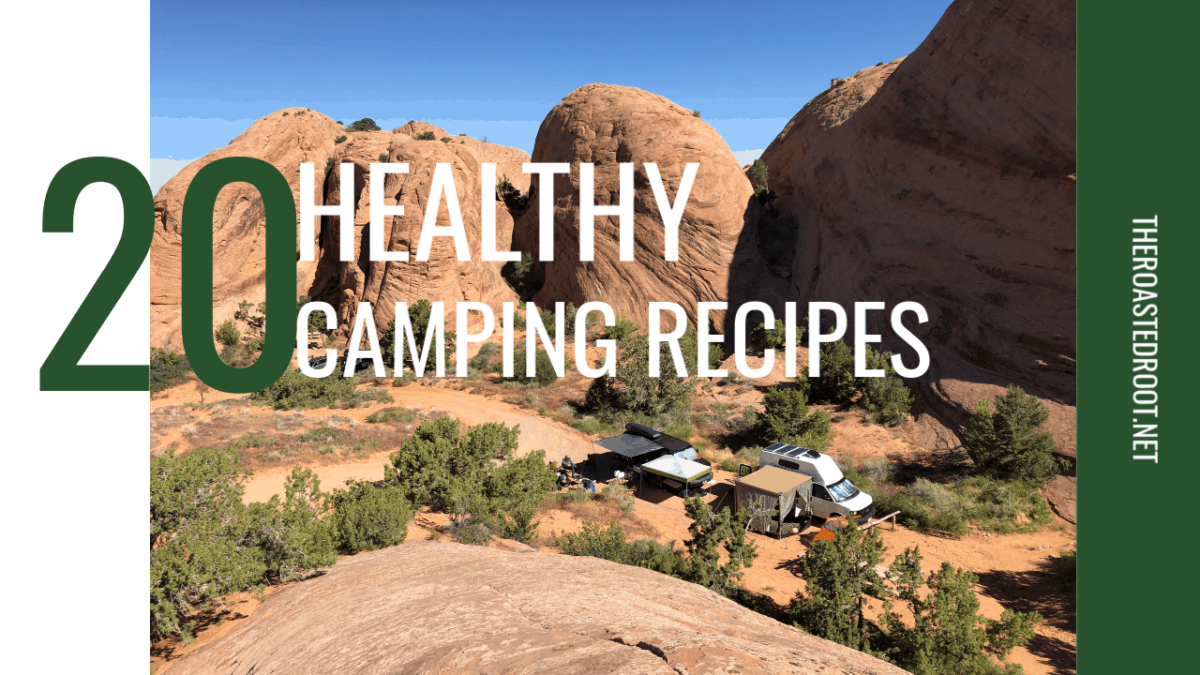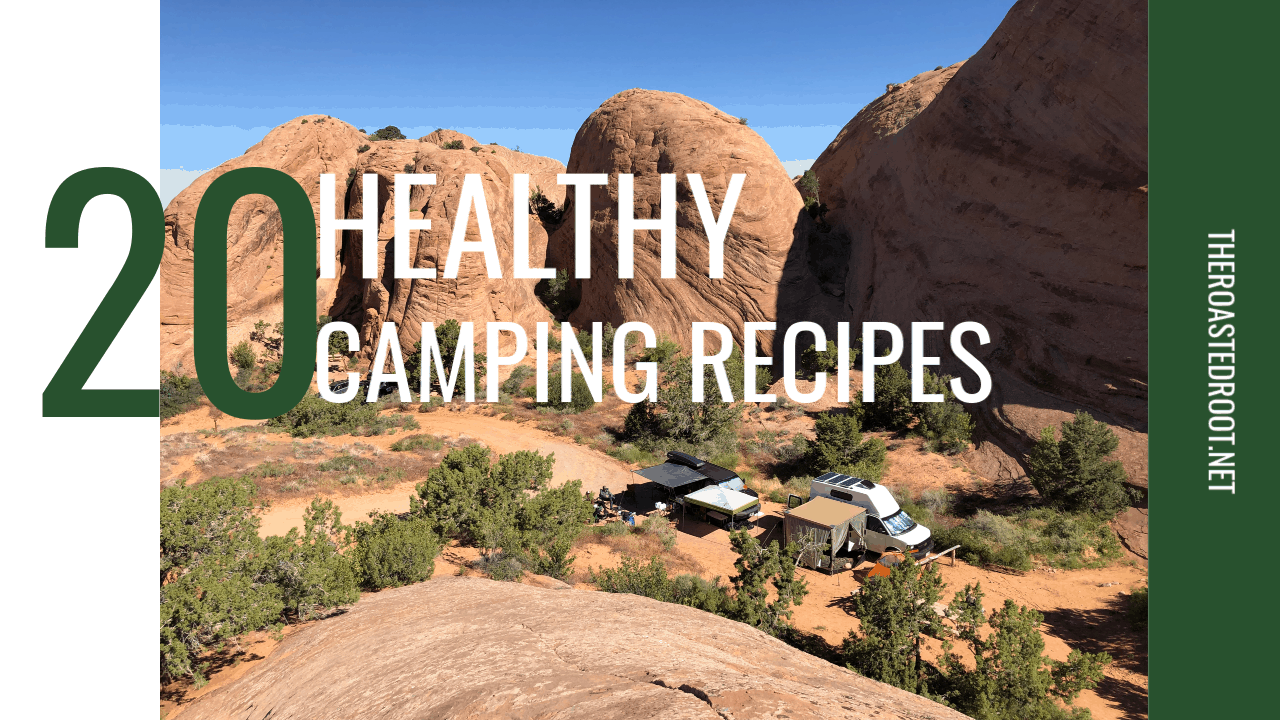 Are you planning a camping trip this summer? Do you try to stick to a certain way of eating when you travel and camp? If so, you're on my team!
I often meal prep whether I'm boarding a plane for a flight, hitting the road for a getaway, or packing up the tent for camping. For me, remaining cognizant of my food intake ensures I get maximum enjoyment out of the trip. Because: regularity.
Given summer is full speed ahead, I figured I would provide inspiration for those of you who are on the same page and like having meals planned out ahead of time. Here are the meal prep recipes for camping I make frequently when I head into the mountains.
It may seem strange to prepare full recipes ahead of time, but I find it makes camp life easier and helps keep folks satiated and calm (me especially). Not to mention, meal prepping helps keep camp eats healthy, rather than diving into bags of chips, cookies, and other processed foods.
That's not to say camping shouldn't be fun or come with its own set of delicious eats, but for those who are big into full, well-balanced meals, a little advance prep certainly can't hurt.
How to Meal Prep For Camping:
Create your menu! Decide based on the list below what seems tasty, easy, and doable for your family while you're camping. Do the grocery shopping and set aside an afternoon for whipping out the recipes.
Simply make the meals in advance and store them in zip lock bags or glass tupperware in your ice chest. Heat them up on your camp stove when you're ready to eat!
Be sure to remember side dish essentials like steamed rice (or bread if you eat it). This will help with the satiety of the meals so that you don't go diving into the snacks.
Helpful Cooking Tools For Camping:
Coleman Stove – I cook all of my meals on my coleman stove, which uses propane. I use a Lodge Cast Iron Skillet or pot for cooking and reheating. Because cast iron is heavy, you can absolutely use your favorite lighter cooking tools.
Jet Boil – I use my jet boil to heat up water for coffee. Back when I used to eat oatmeal, I would make oatmeal in it as well. You can also use it to heat up soup.
Collapsible Coffee Pour Over – I don't leave home without a method for preparing coffee. I'm just that into my morning beverage! You can use a collapsible coffee pour over for backpacking or lug a ceramic pour over with you. In both cases, I bring #2 filters
Hydroflask Coffee Mug – Not only is camp coffee the best coffee, but keeping it hot is mega. I bring my Hydroflask coffee mug with me to keep my beverages hot. I also use it for tea at night, because nothing soothes the soul like tea at the end of the day.
Hydroflask Water Bottle – Staying hydrated when you travel is important! I drink a lot of water, so I bring my 40-ounce Hydroflask with me wherever I go.
Glass Tupperware – This is the tupperware I use to store my meal prep recipes. I always bring extra in case I need to store camp leftovers as well.
Questions? Hit me up! And now, here are the recipes I make when I camp and travel!
Dinner:
My Go-To Crispy Salmon Recipe – Prepare the salmon and store it in tupperware to reheat on your stove top. Serve with roasted vegetables and a salad! Don't kill me with fire, but I often cook salmon, keep it refrigerated, then eat it cold. If this weirds you out, simply be sure to heat it back up on your camp stove.
Lemon Rosemary Braised Chicken Thighs – Prepare the full recipe or leave the raw chicken in marinade to grill while you're camping over a campfire.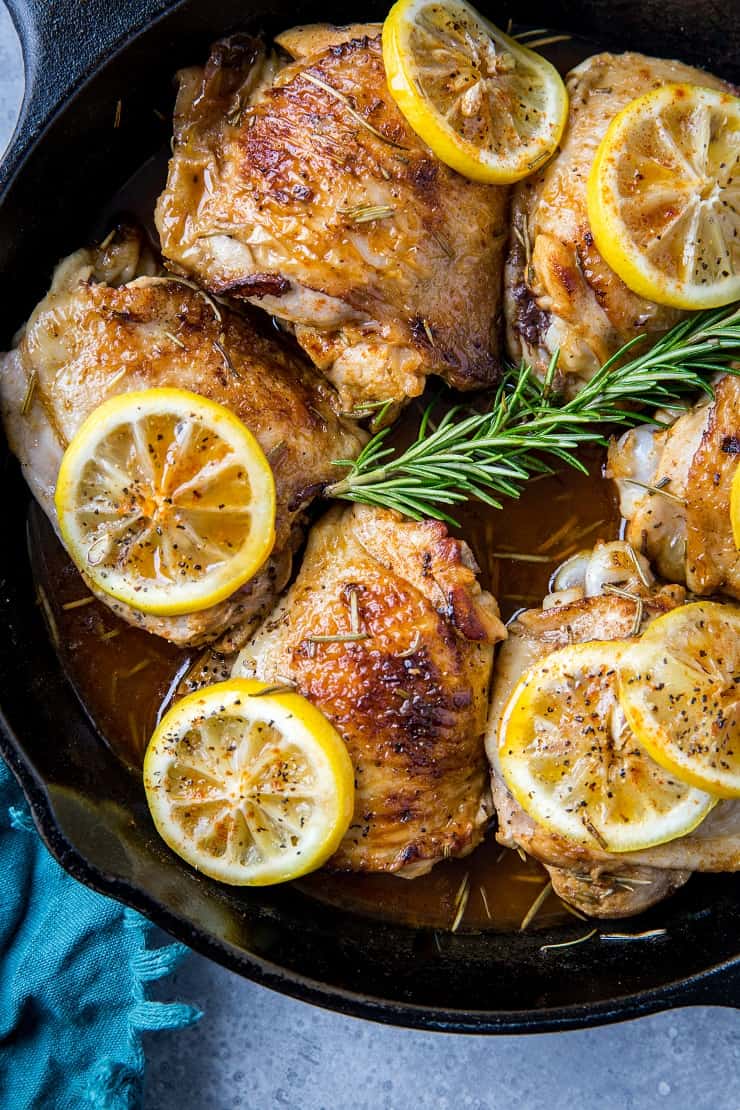 Easy Baked Chicken – See commentary above!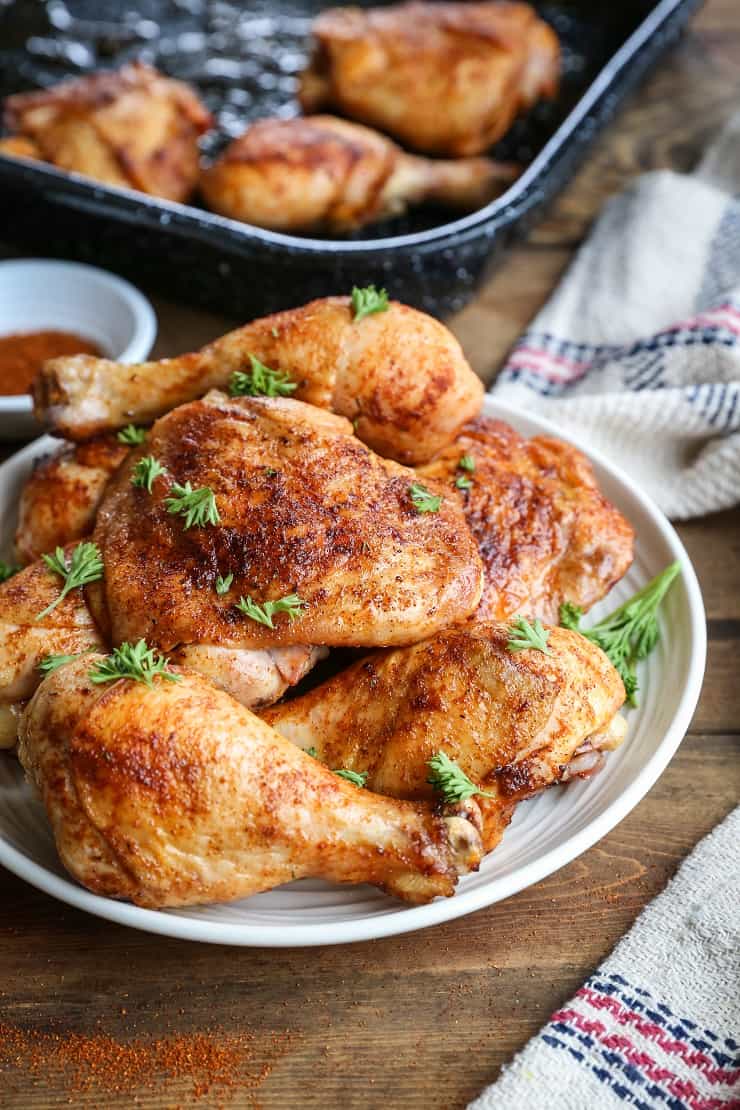 30-Minute Green Chicken Curry – Because sometimes you need a little Thai flair in the middle of the woods. I prepare all sorts of curry recipes in advance and bring them with me when I travel. I often store them with rice mixed in so that I don't need to carry two containers. When it's time to eat, I simply pour everything into a large pot and reheat on my camp stove. It's super comforting to have a filling, flavorful meal!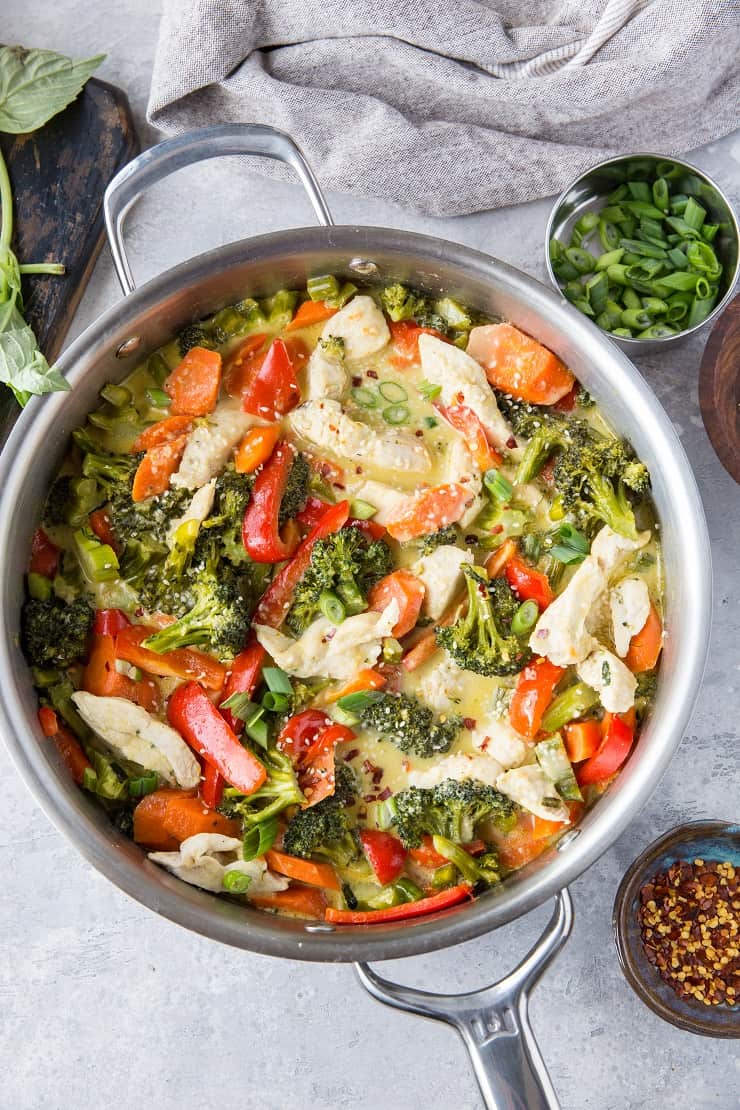 Thai Paleo Panang Curry – See commentary above!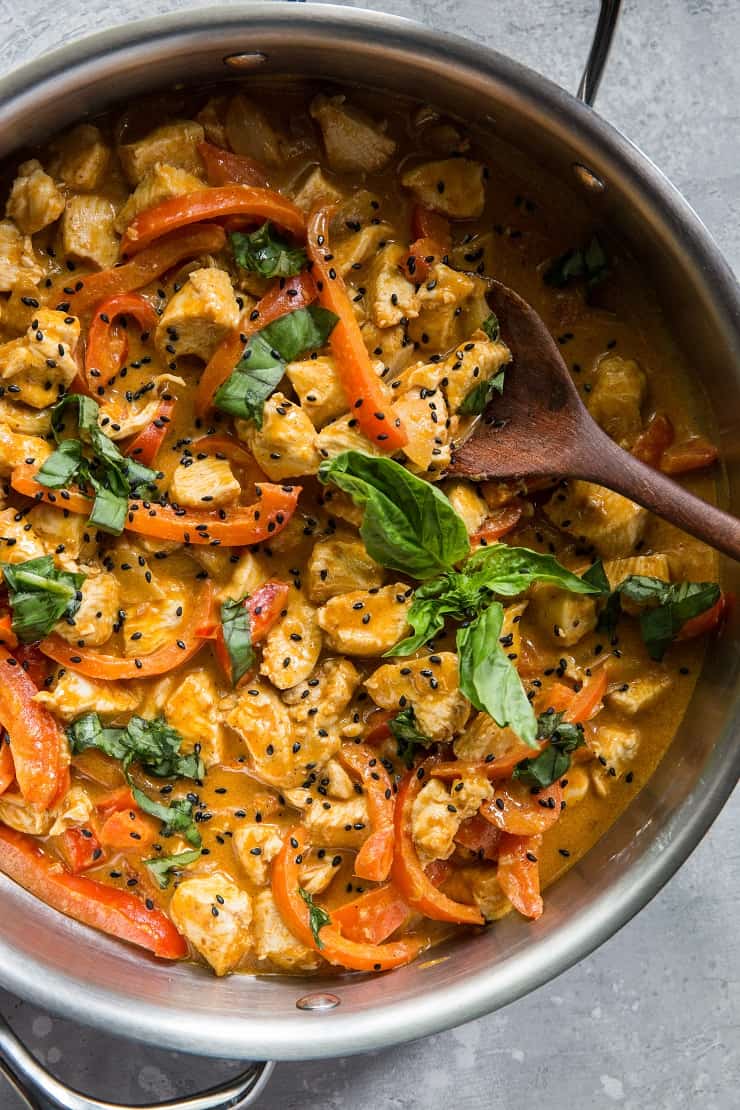 Barbacoa Beef – prepare the shredded barbacoa beef in your Instant Pot or crock pot. Store it in a ziplock bag or tupperware so you can reheat it. It's great with steamed rice (you'll want to prepare the rice ahead of time too) or as a wrap or sandwich.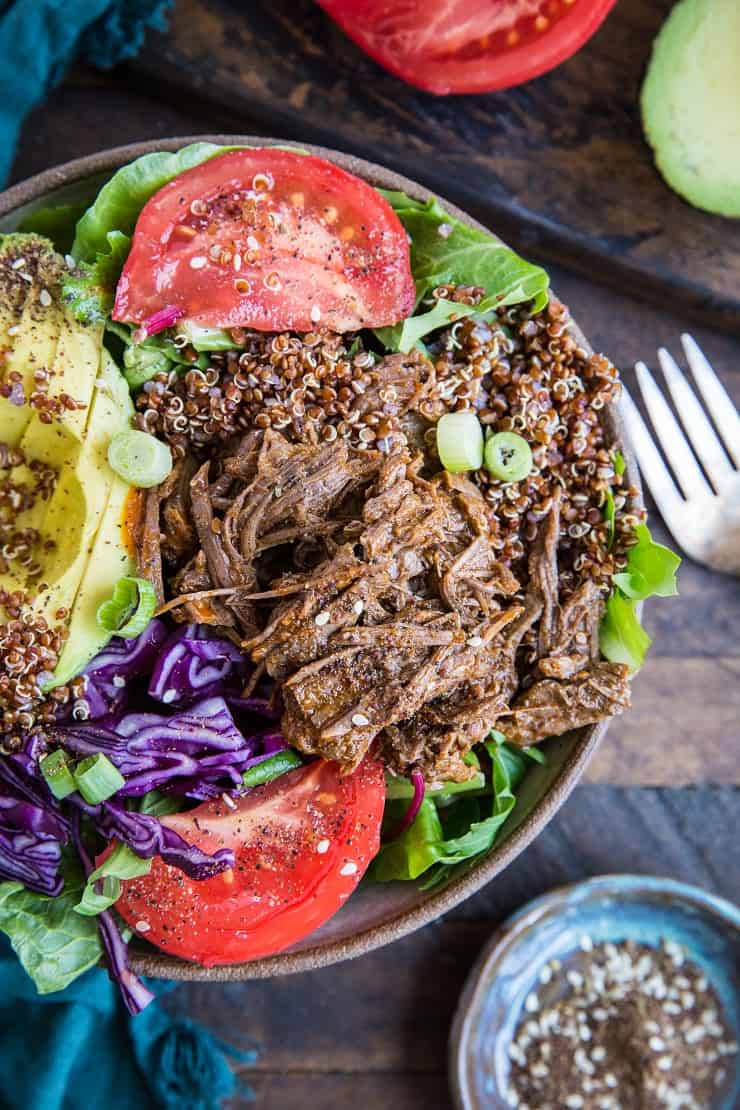 Carnitas – Make the shredded pork in your Instant Pot or Crock Pot and reheat for tacos, burritos, or bowls.
Side Dishes:
Crowd-Pleasing Roasted Vegetables – There's no end to the options for roasted vegetables. First off, you can roast any of your favorite veggies, and secondly, you can use them as a side dish for all your dinners, eat them with lunch, or scramble them up with eggs for a veggie scramble. I always make a huge batch of veggies to bring with!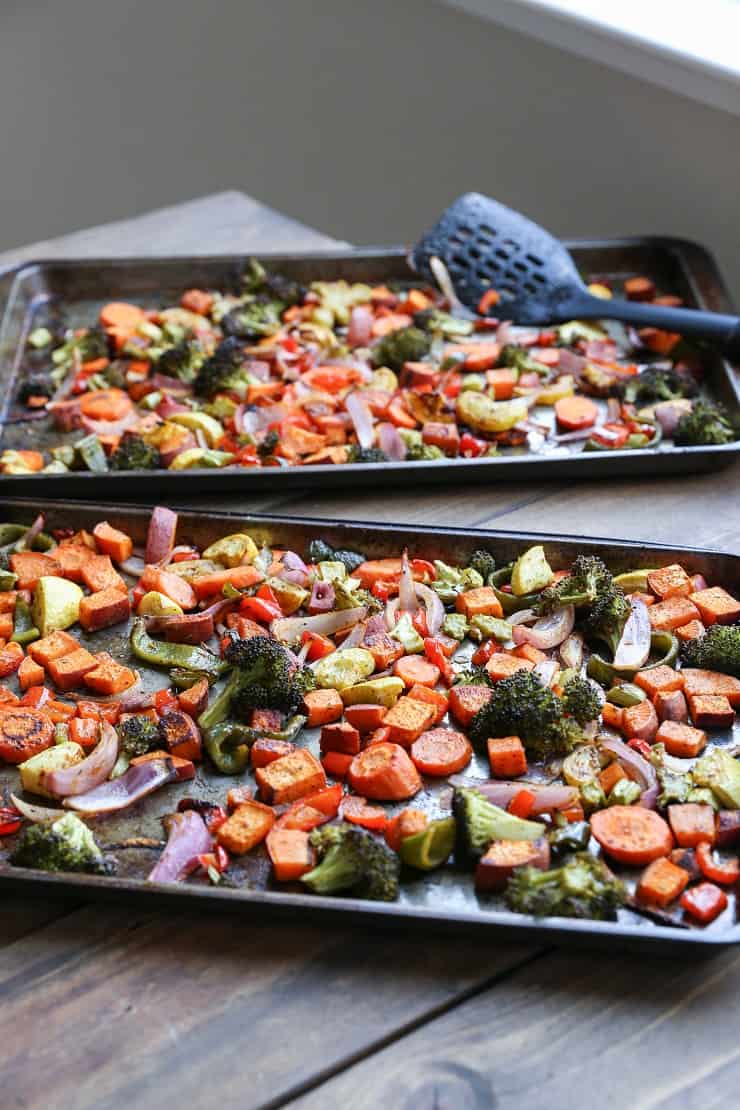 Kale and Blueberry Salad – I absolutely adore this salad because it's packed with nutrients, texture and flavor, and it saves famously. I love having leafy greens every day, so making this salad ahead of time is marvelous since it keeps for so long (up to 4-5 days!). Store the dressing separately and toss it up when you're ready to eat. You can apply this same concept to my recipe for The Best Vegan Kale Caesar Salad as well.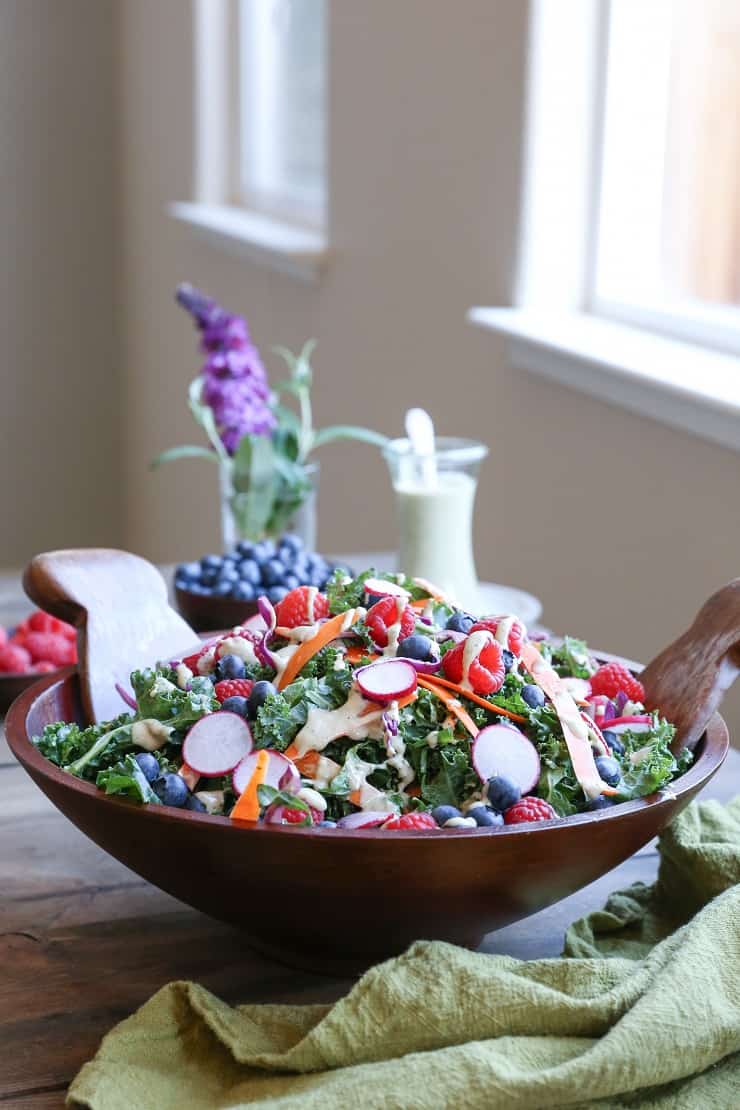 Kale Pesto Pasta Salad – This hearty pasta salad is so flavorful and is great for rounding out a meal and keeping your carb tank full. Enjoy with choice of protein for a complete meal.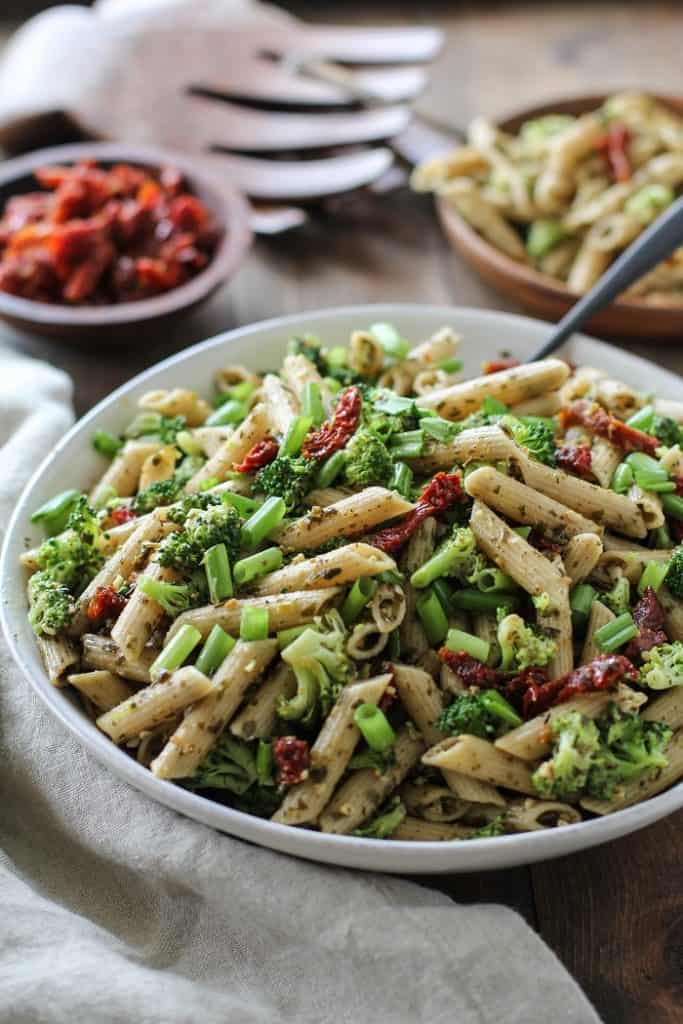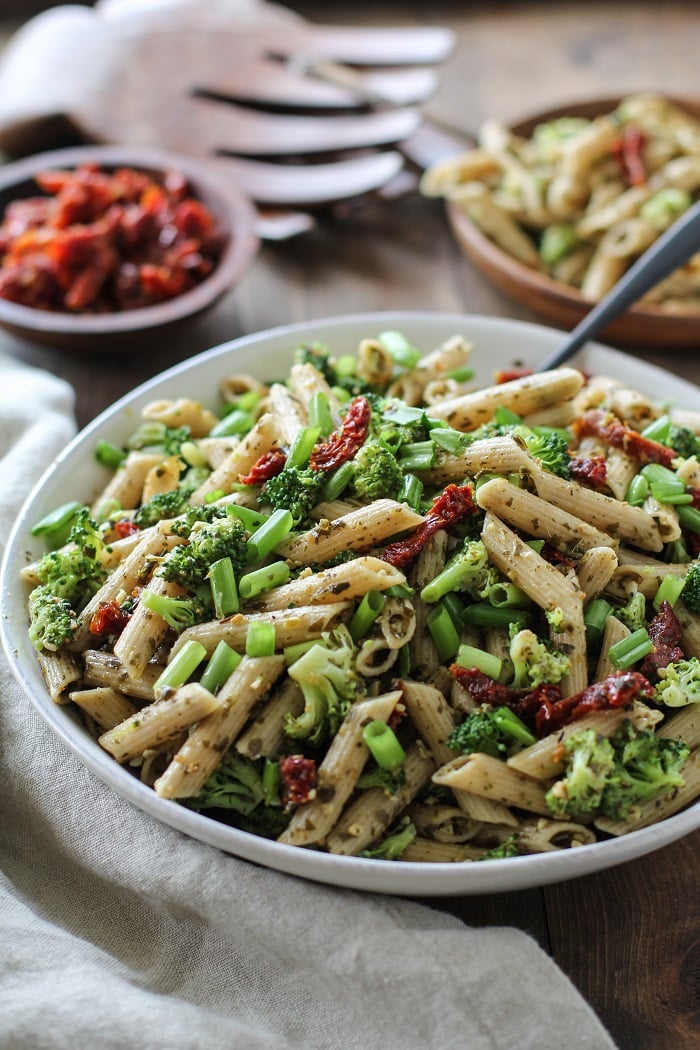 Lunch
Avocado Tuna Salad – For this particular recipe, I bring the ingredients with me and make it while camping. I find it tastes best when fresh and it's super quick and easy to make right then and there. Bring gluten-free bread or tortillas to make sandwiches or wraps!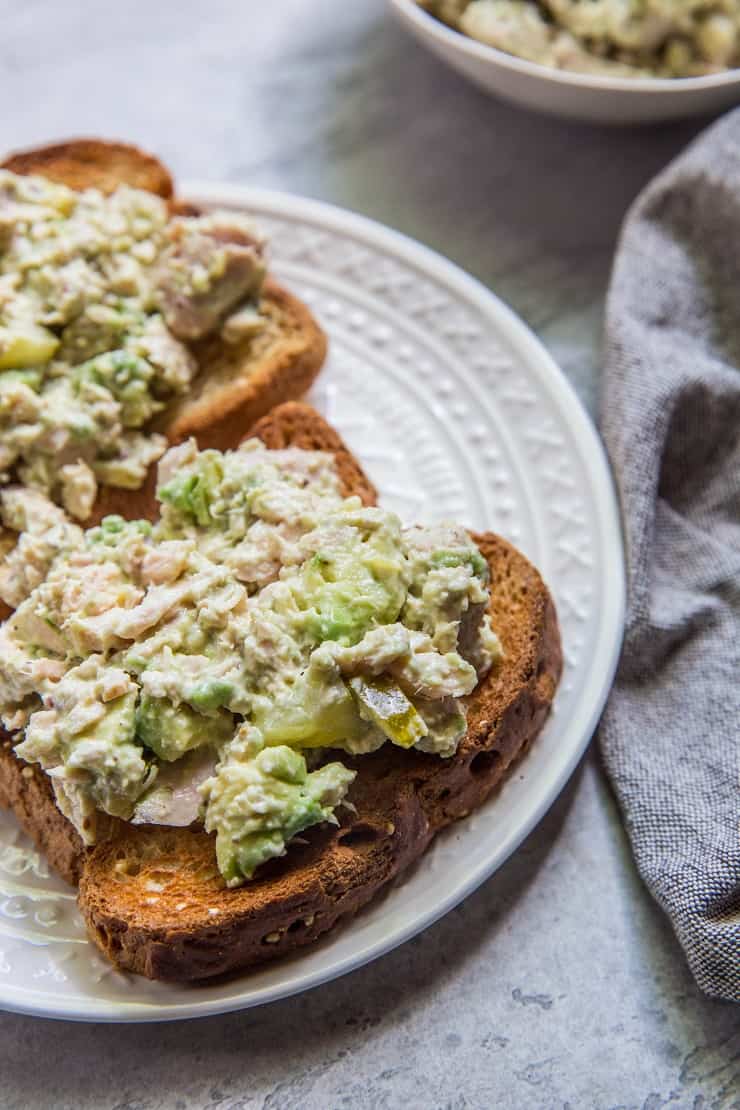 Hummus Mashed Chickpea Sandwiches – I personally don't do well with chickpeas anymore, but I do find this to be a SUPER easy and tasty lunch to throw together. It's perfect for camping!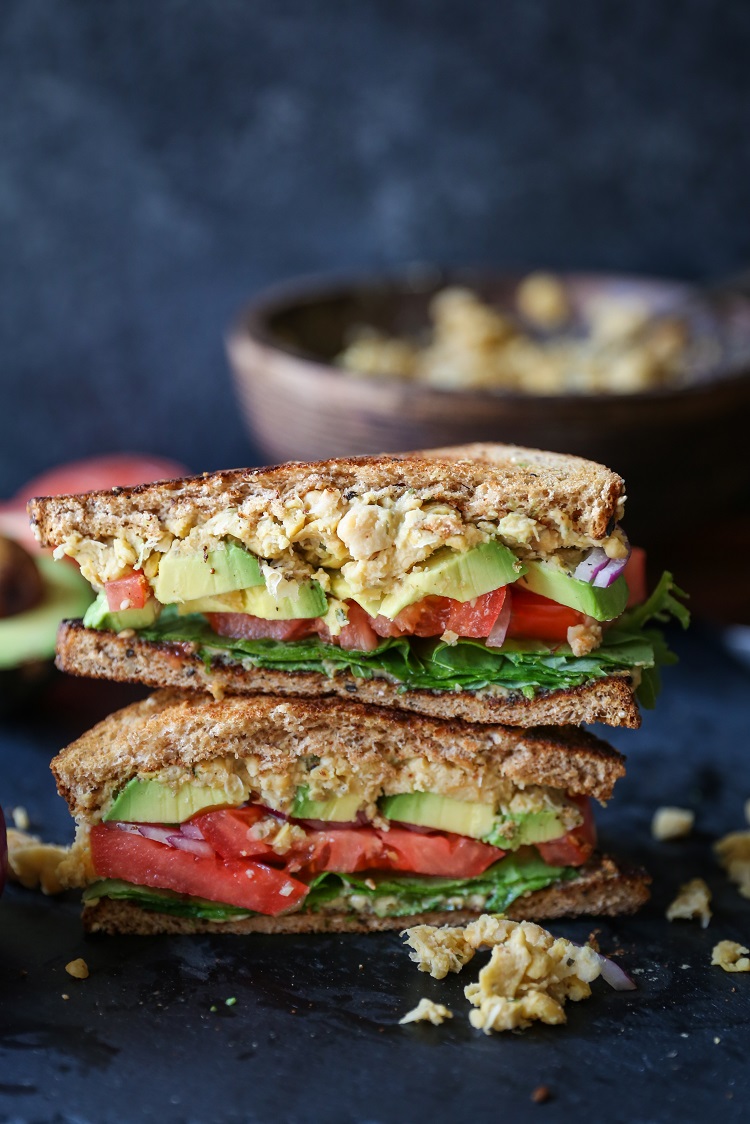 Curried Chicken Salad Sandwiches – Chicken salad is so easy to prepare in bulk and it saves fabulously! In fact, it tastes the best on Days 2 – 4. Make it ahead of time and bring gluten-free bread or tortillas for lunches.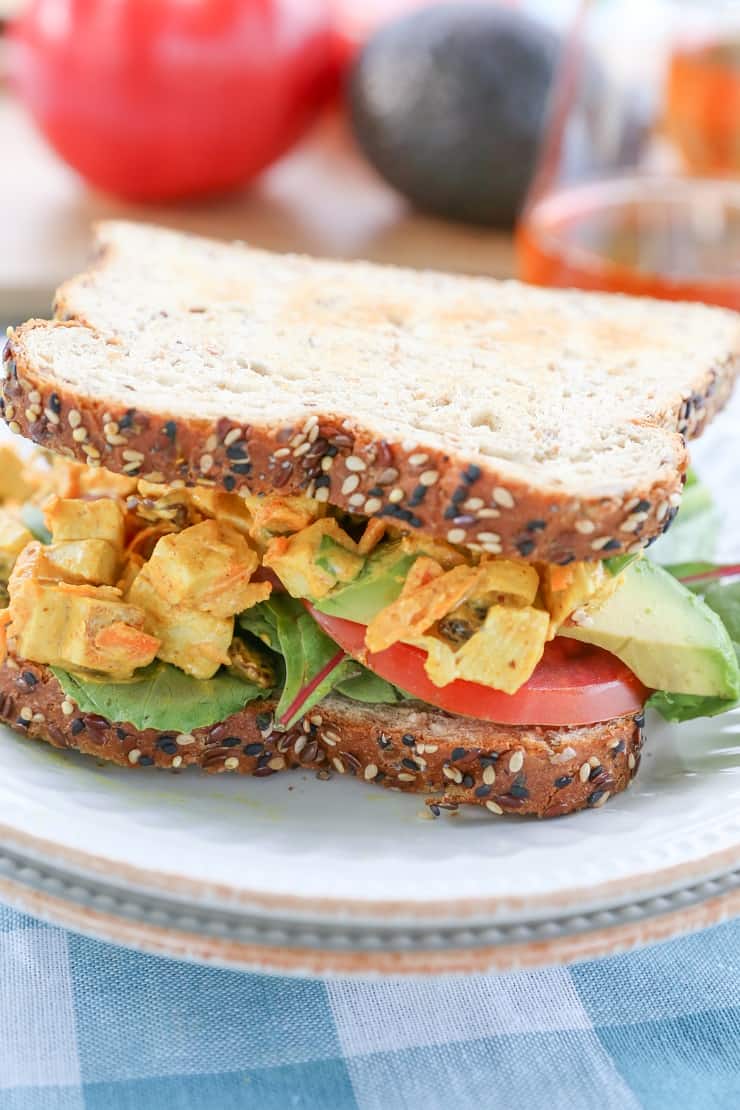 Breakfast:
Sweet Potato Home Fries – When camping, it's important to have a filling big breakfast! Reheat these sweet potato home fries with eggs and bacon for a complete breakfast.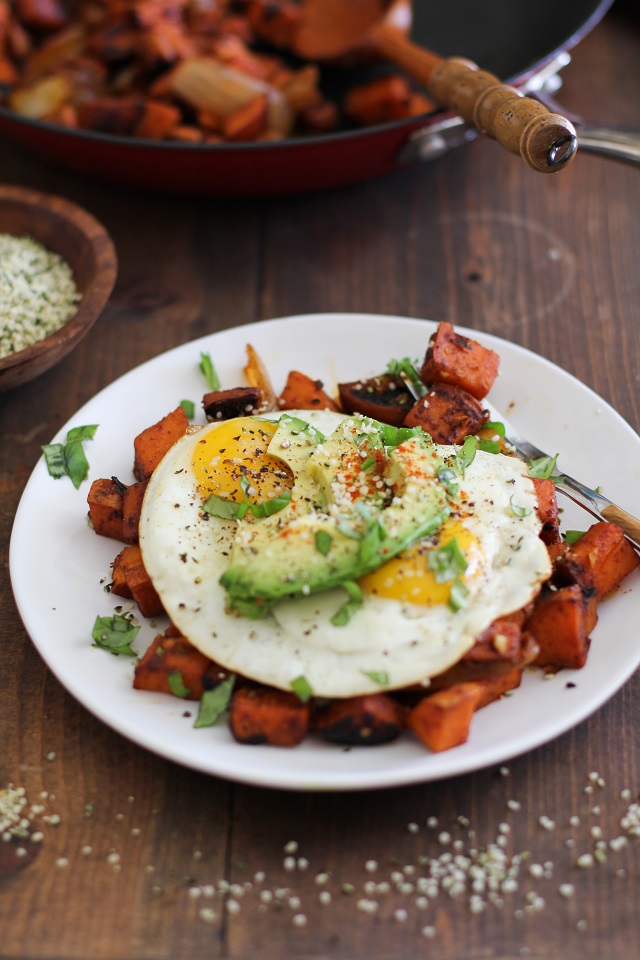 Paleo Granola – Pack some almond milk, yogurt, berries, and/or banana for this easy cold breakfast. If you eat grains, you can also try out my Cherry Maple Almond Granola, which includes gluten-free rolled oats.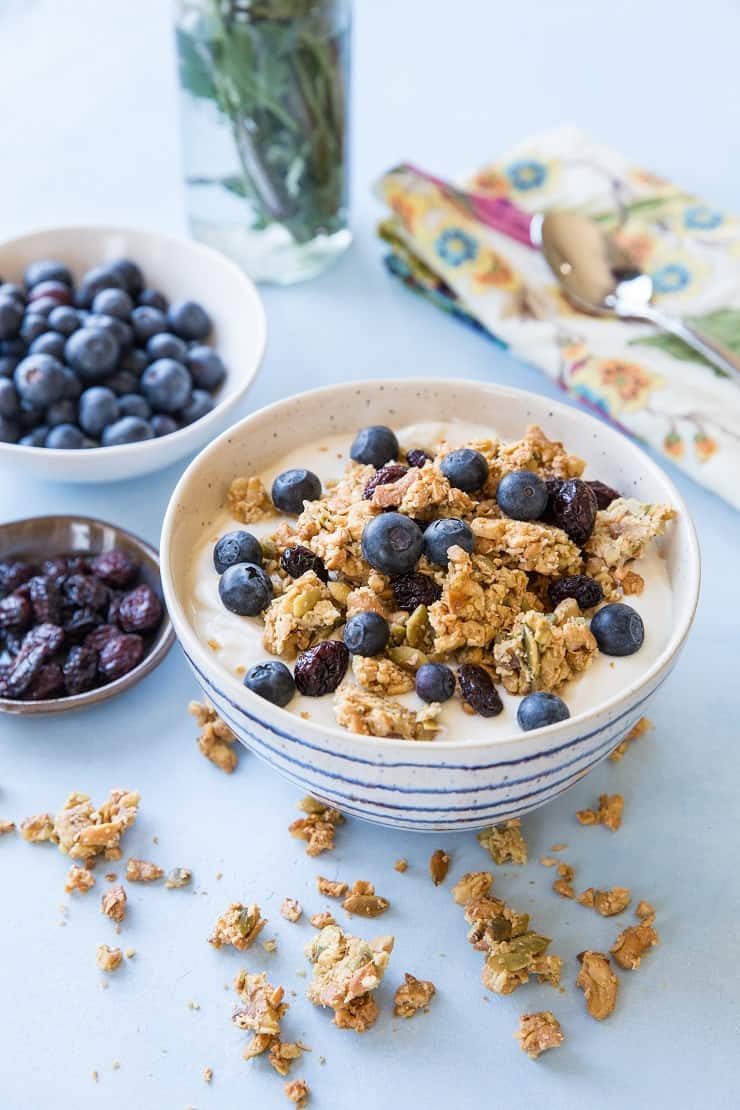 Paleo Everything Bagels – Cook up some eggs, bacon, and/or sausage and make a breakfast sandwich! If you want to be real badass, you can heat the bagels on your stove top to make them crispy and also add cheese.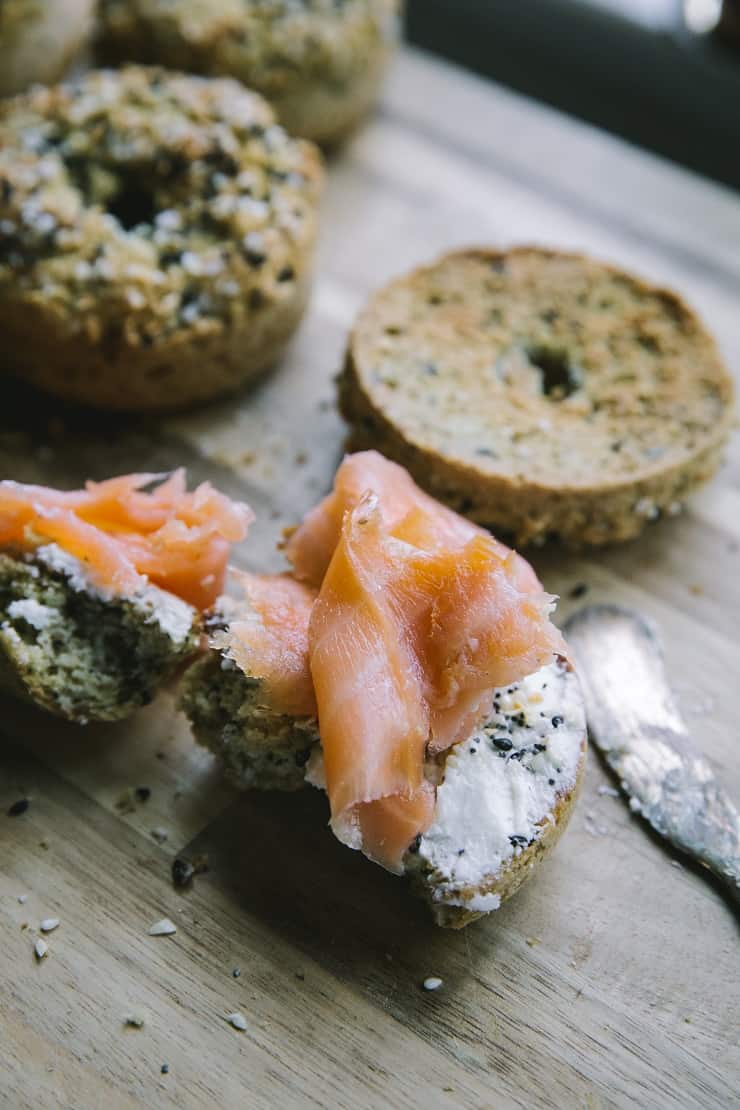 Grain-Free Almond Flour Waffles – Yup, I prepare waffles or Almond Flour Pancakes ahead of time and eat them for breakfast or snack. More often than not, I'll smear them with almond butter, fold them in half like a taco and mow them down. Bring fruit, nut butter, or yogurt for enjoying the waffles or pancakes! Or use them as sandwich bread!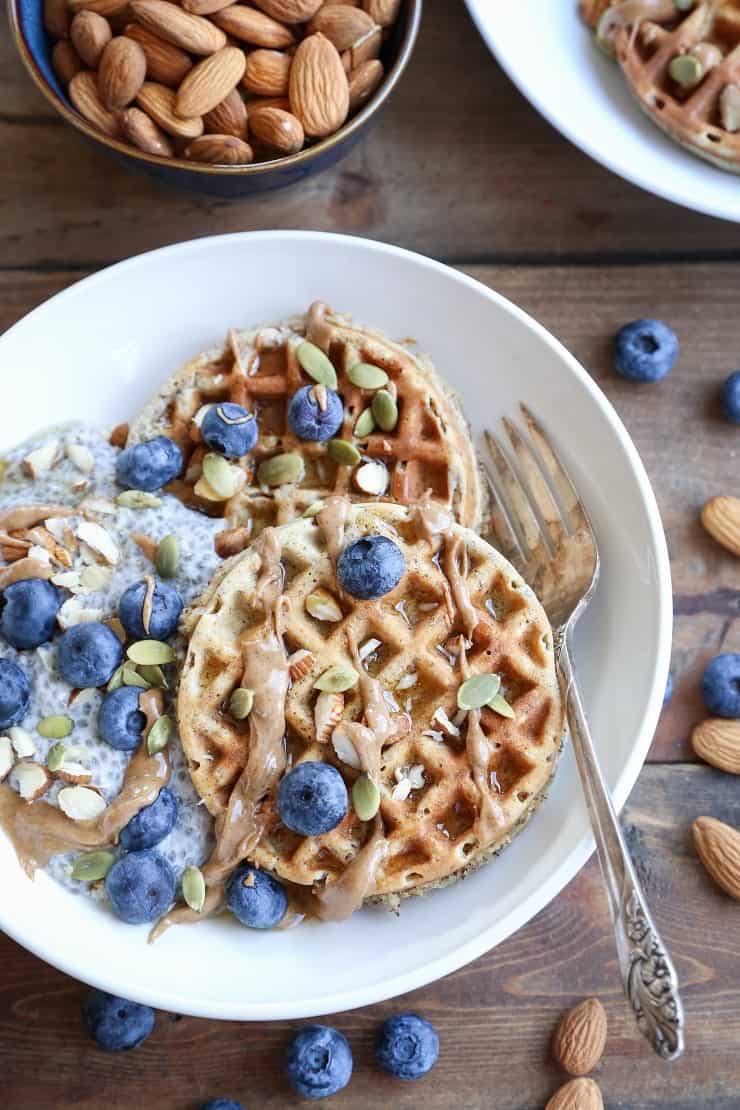 Roasted Vegetable Scramble: I roast vegetables ahead of time and bring eggs to make scrambles. Simply heat up the already roasted veggies (recipe under Side Dishes above), then crack the eggs into the skillet and scramble. Just add cheese and bacon for a real good time!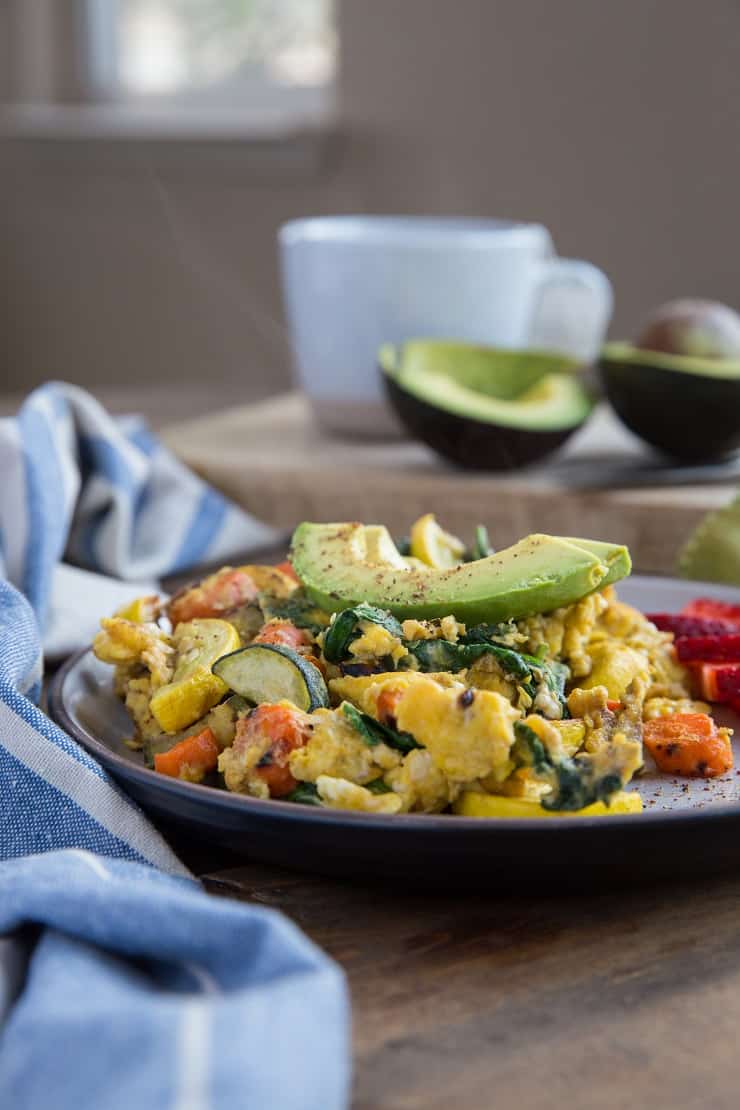 Snacks:
Cranberry Orange Protein Balls – Basically the easiest low-sugar snacks on the go ever!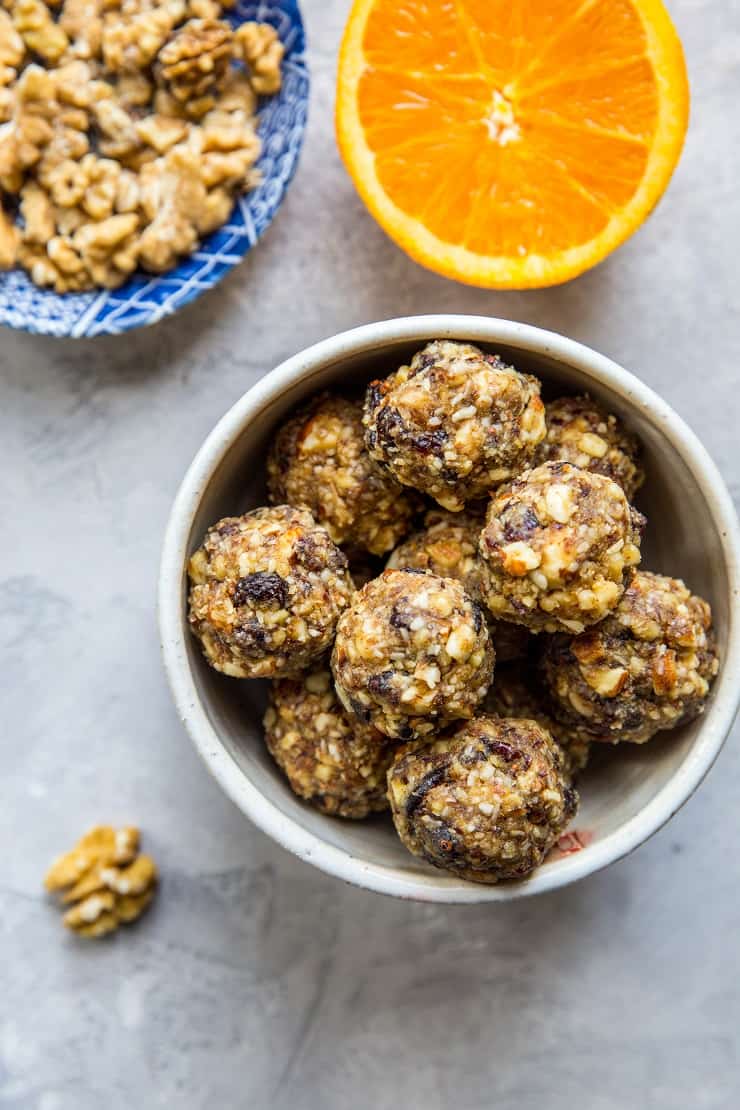 Cranberry White Chocolate Macadamia Nut Granola Bars – The kids'll love these 😀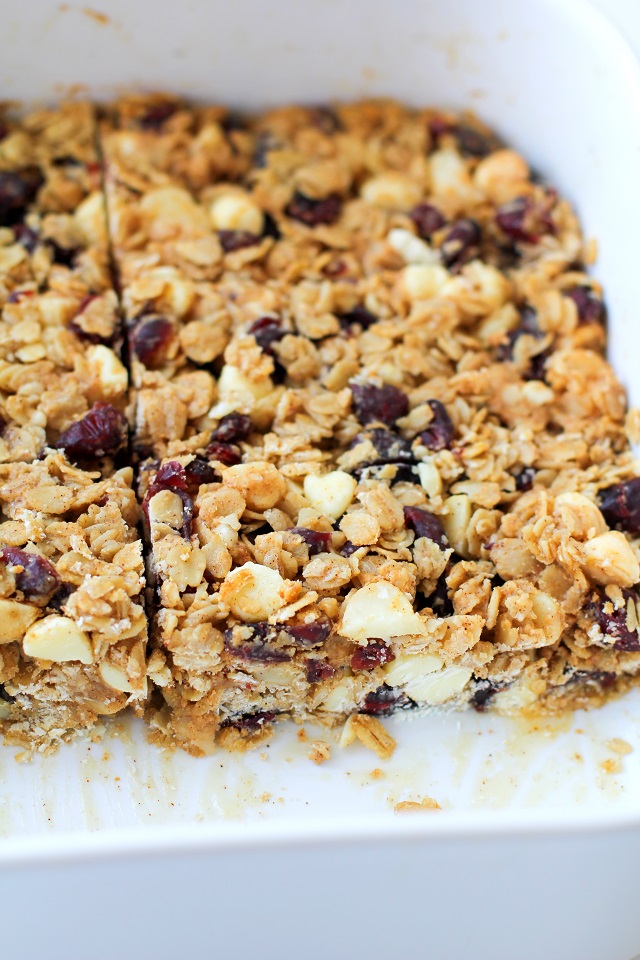 Roasted Beet and Garlic Hummus – sometimes it's nice to have some sort of dip for your snacking pleasure while you're preparing a camp meal. This hummus can also be used as a spread for sandwiches or wraps.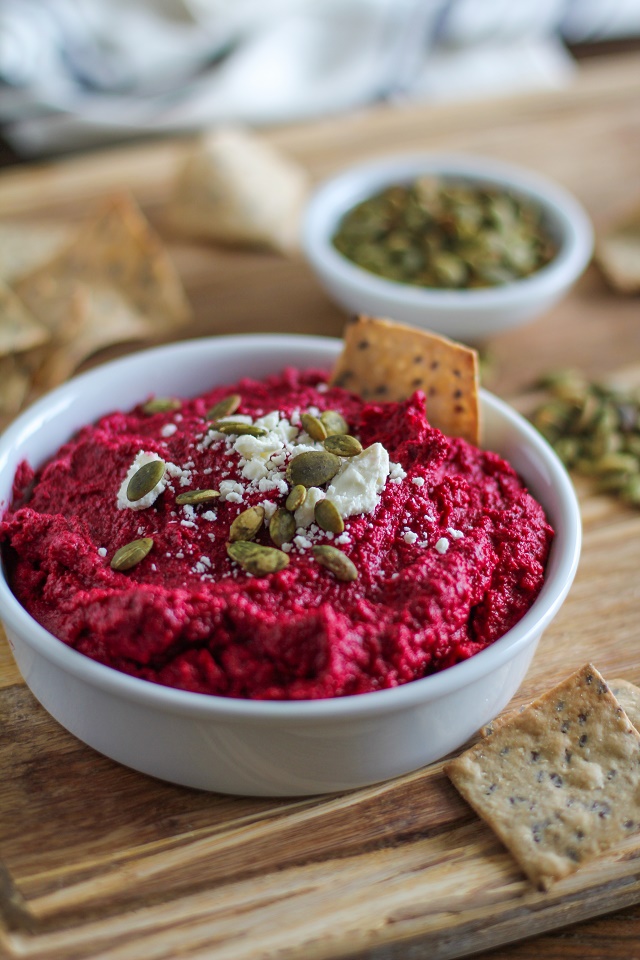 That's it! These easy meal prep recipes for camping are all you need for fueling your adventures!
Let me know what meal prep recipes for camping you make!
My cookbook,
Paleo Power Bowls
, is now available! CLICK HERE to check it out. Thank you for your support!
If you make one of these recipes for camping, please feel free to share a photo and tag me at @The.Roasted.Root on Instagram!