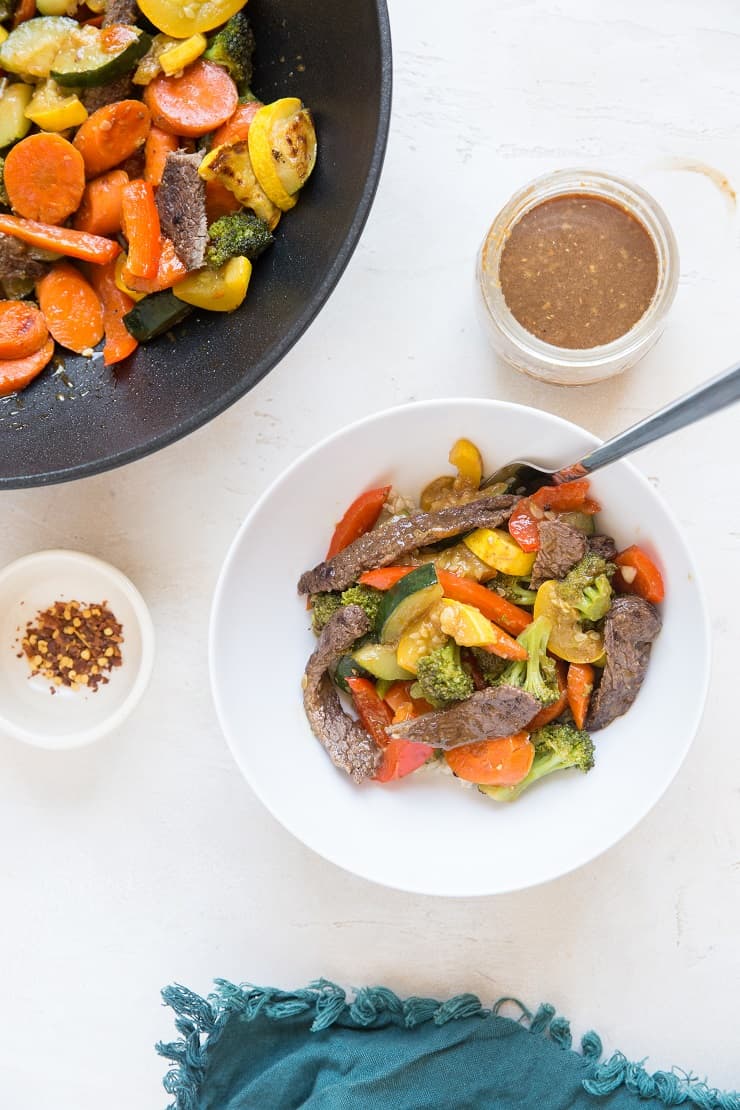 Dazzle your family and friends with quick and easy beef stir fry! This fresh, vibrant recipe comes together in less than 30 minutes and incorporates an amazing homemade soy-free easy stir fry sauce. Psst! This recipe can easily be made paleo or keto!
I'm sure at some point in the nearly nine years I've been blogging that I have confessed my unruly obsession with stir fry. You guys, I eat it every day. Often for multiple meals. Always for breakfast.
All the veggies, all the protein, a hefty scoop of rice…stir fry all day err'day, let's GOOOO!
What can I say? Vegetables + protein brings me life.
I posted a fine and funky Easy Stir Fry Recipe a couple of days ago, which is what I use in this recipe. Before you begin shopping for this beef stir fry, be sure to check out the sauce so that you have everything you need!
Also note there are many, many options for customizing the sauce according to what you keep on hand as well as your dietary restrictions.
Read More

about 30-Minute Paleo Beef Stir Fry Recipe