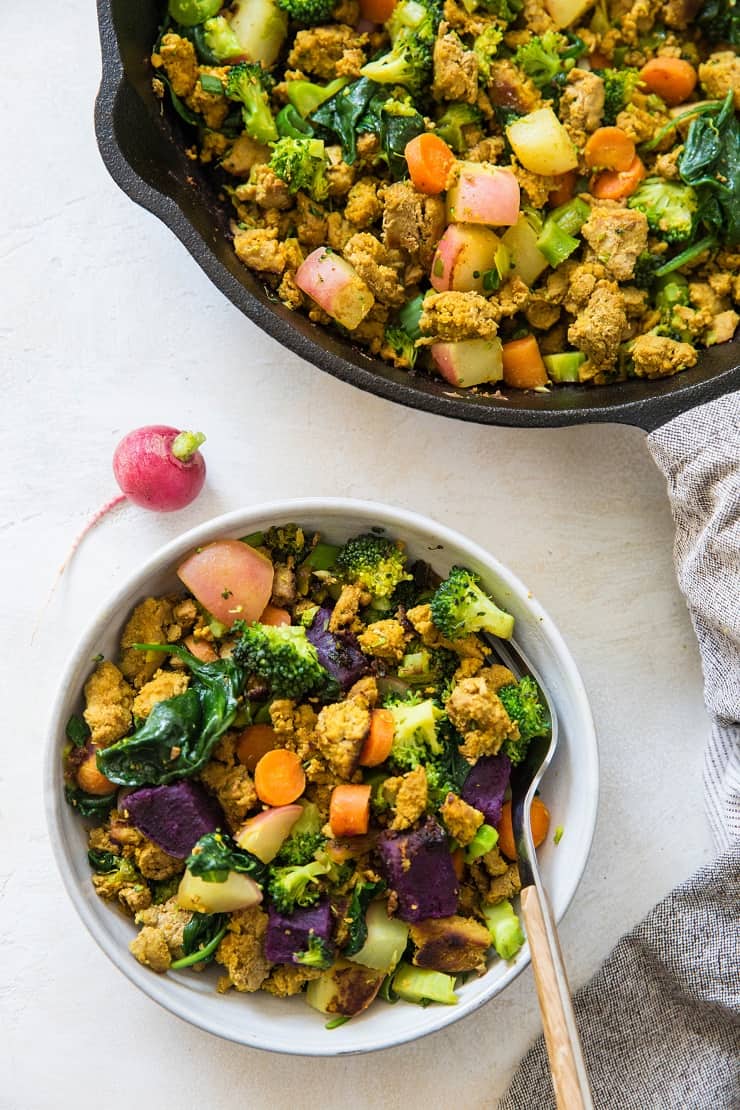 30-Minute Ground Turkey Skillet with vegetables is a quick and nutritious dinner recipe perfect for any weeknight! This easy ground turkey recipe is AIP, Whole30, paleo, keto and easy on the gut for good digestion.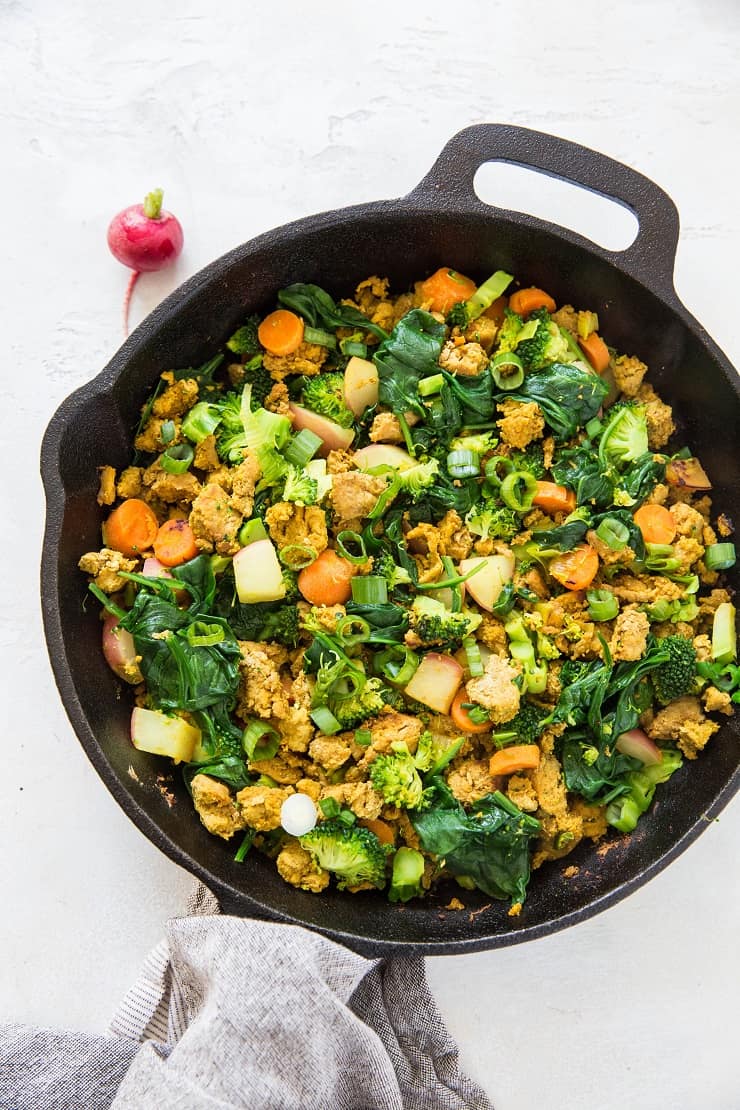 This is one of those dishes I view as a home run for hitting my nutrition goals. It goes low on fat (I tend to overdo it on fat), big on protein, and low on carbohydrate. You get a nice vitamin, mineral, antioxidant and fiber infusion from the veggies in addition to the color and texture it provides.
Would I consider this to be a sexy or romantic meal? Absolutely not. It is very much one of those clean and rational meals for maintaining a nutrient-rich diet. But don't fret, I think it tastes great in addition to being squeaky clean!
Because resistant starch is helpful for good digestion, I eat this over sweet potato or rice that I cook separately. As you can see in the photos, I love consuming this in a bowl with chopped purple yam, which I had previously boiled, cooled, then chopped and reheated.
From a flavor standpoint, there are many many options to boost the palatability of this dish. I kept it low-FODMAP for those who have digestive issues, but you can absolutely add onion and garlic if you don't eat a low-FODMAP diet.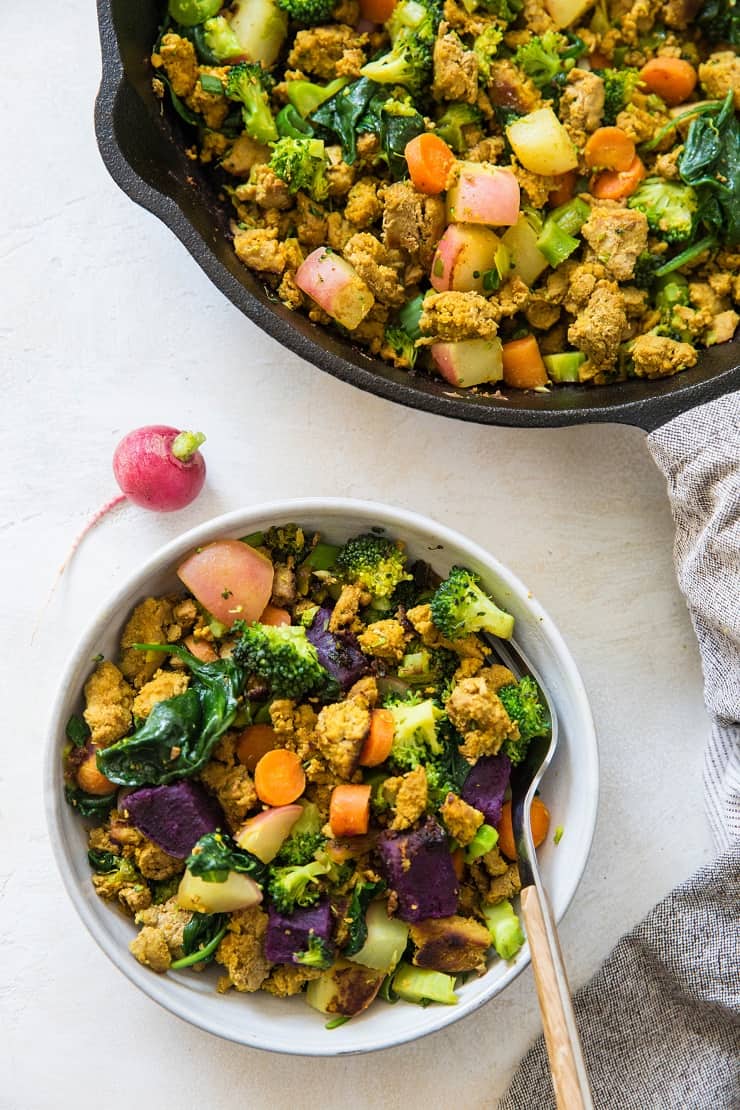 How to Make 30-Minute Ground Turkey Skillet with Vegetables:
Read More

about 30-Minute Ground Turkey Skillet with Vegetables