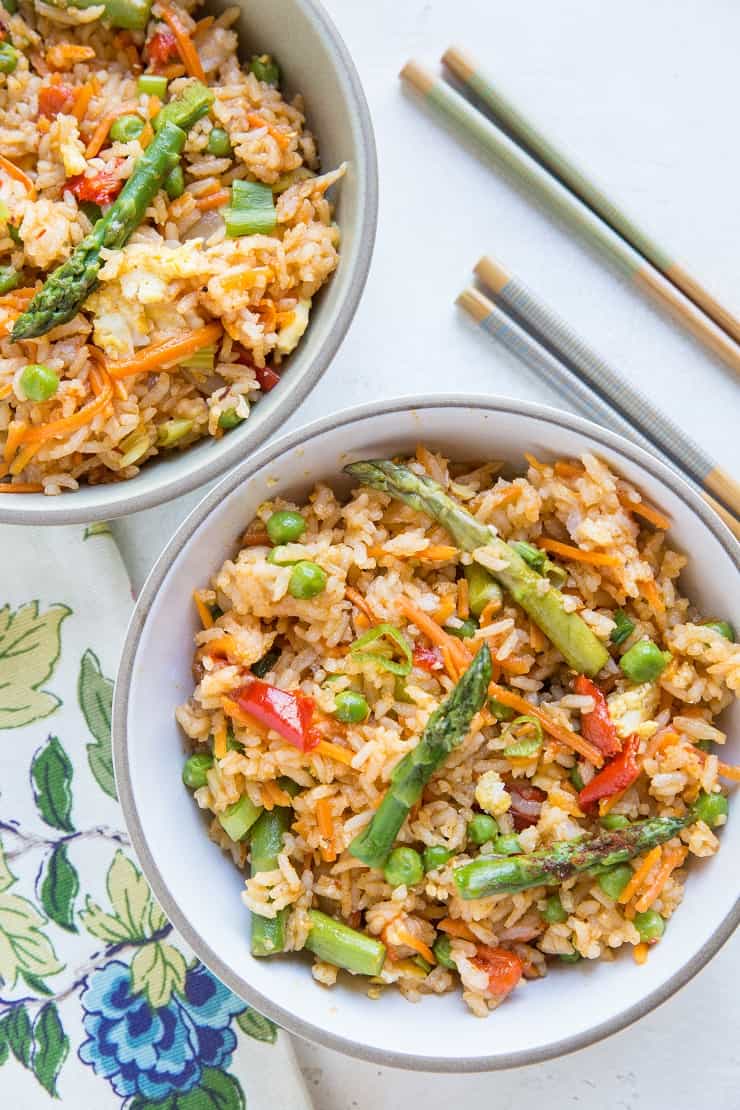 Red curry fried rice with vegetables is a healthier take on takeout! This easy recipe comes together in less than 30 minutes and makes for an amazing side dish to any style of meal! Change up the vegetables and/or animal protein to your heart's delight.
Hello, fried rice, my old friend.
Fried rice is so entrenched in my household, it is practically a state of being.
If you're anything like me and you love fried rice, Thai food, are NOT above eating fried rice as a meal, and…carbs…then this is the recipe has your first, middle, and last name written all over it.
This new rendition involves red curry paste, a variety of vegetables, a splash of fish sauce (just trust me), and a touch of pure maple syrup to offset the salty, umami, spicy flavors.
It is no more difficult to prepare than the last fried rice you made.
…And if you've never made fried rice, it's easy mmmmkay!
Let's do this.
Read More

about Red Curry Fried Rice