Spring Vegetable Pad Thai with asparagus, edamame, peanut rice noodles, and more! This gluten-free, vegan recipe comes together quickly and is a much healthier option than takeout!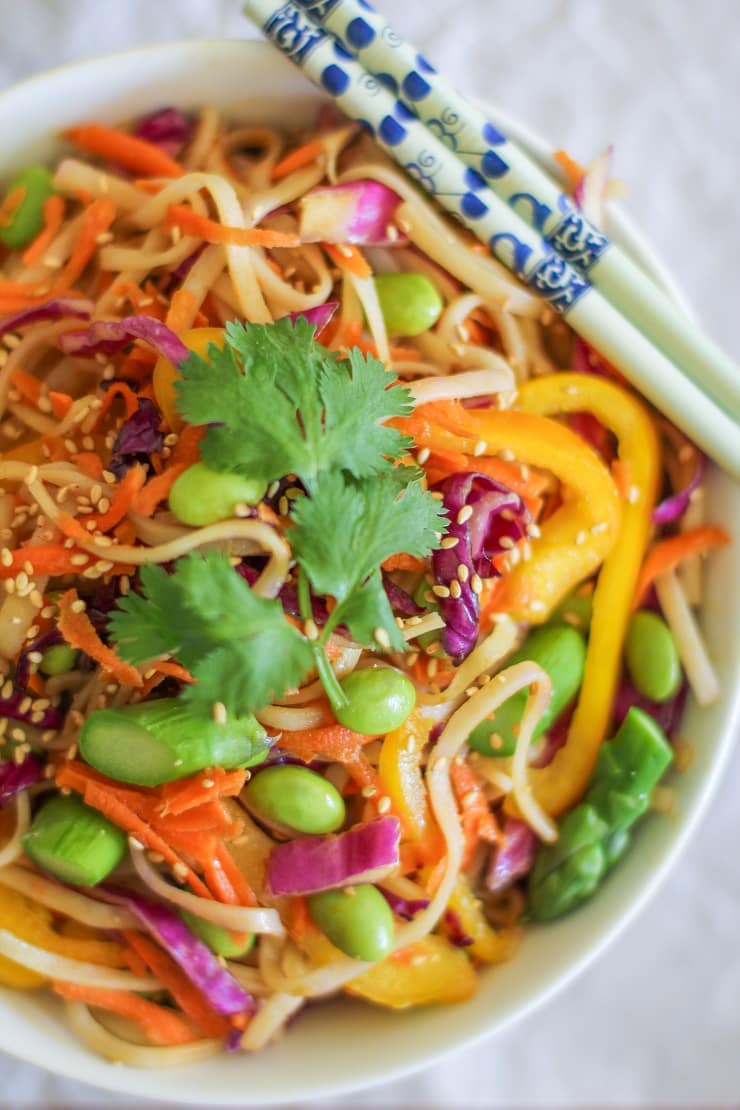 Making it in the comfort of your own home using fresh, seasonal ingredients! When I'm feeling like bringing the takeout in, I'm probably ordering one of two things (okay, I'm ordering both things): Spring Rolls with Peanut Sauce or (and) Pad Thai. #PadThaiOverPizzaForDays.
In honor of my love for Pad Thai, I'm sharing with you an easy version of the meal. A vegetarian version. A healthy version!
A totally inauthentic version.
A typical Pad Thai is made with peanut oil, fish sauce, and tamarind paste all mixed up with rice noodles, chicken, tofu, shrimp, bean sprouts, and scrambled egg. It's a meat-lover's noodle bowl. While I love the animal-infused Pad Thai, I figured I'd throw in some spring vegetables and make a vegetarian meal of it.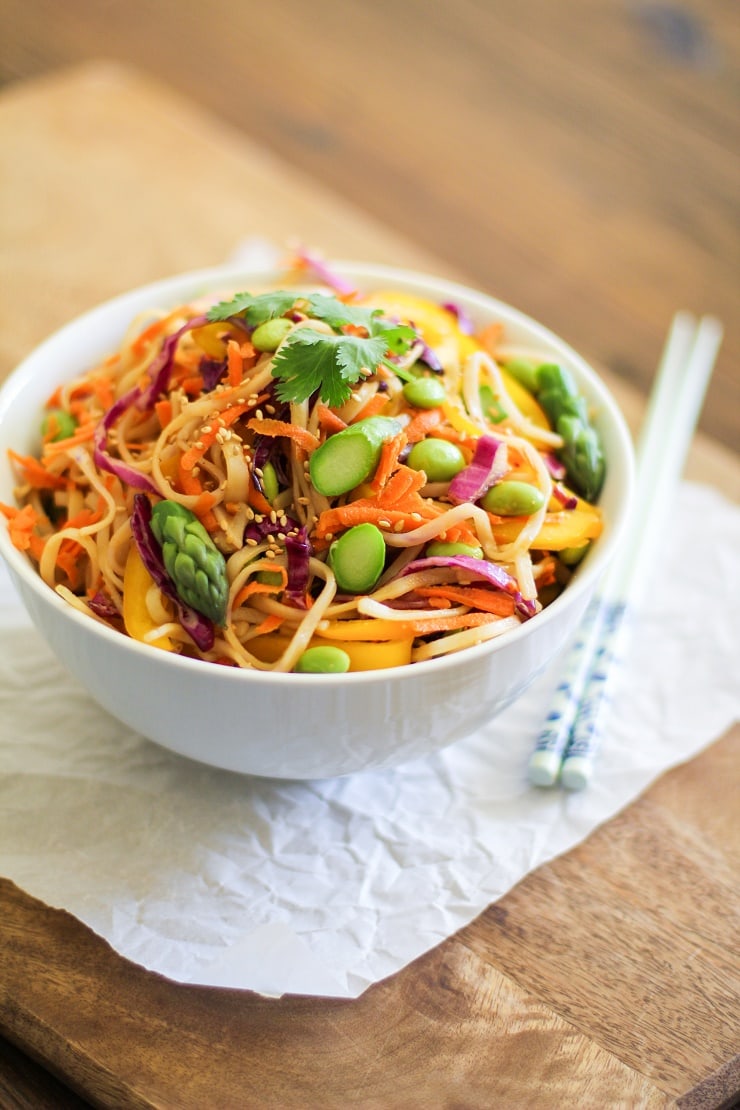 In lieu of the meat, I included asparagus, edamame, cabbage, carrot, and bell pepper. Instead of the peanut oil, fish sauce and tamarind paste, I made a simple peanut sauce. I replaced soy sauce with liquid aminos to keep the recipe soy-free, and you'd never know the difference! So really what I'm trying to get at here, is this recipe really bares no resemblance to authentic Pad Thai, but it certainly tastes good! Plus, it's jam packed with colorful, nutritious vegetables.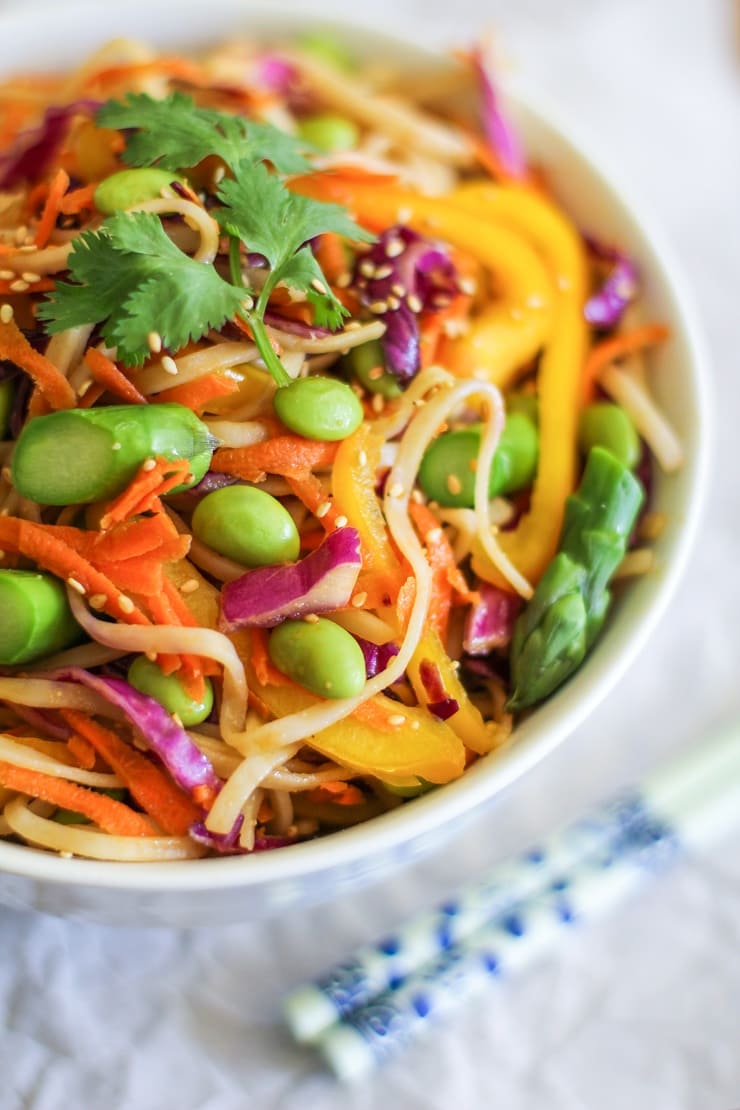 Pad Thai. It's letting your hair down in the comfort of your own home.