Because all toast deserves to be dressed up in a fancy outfit.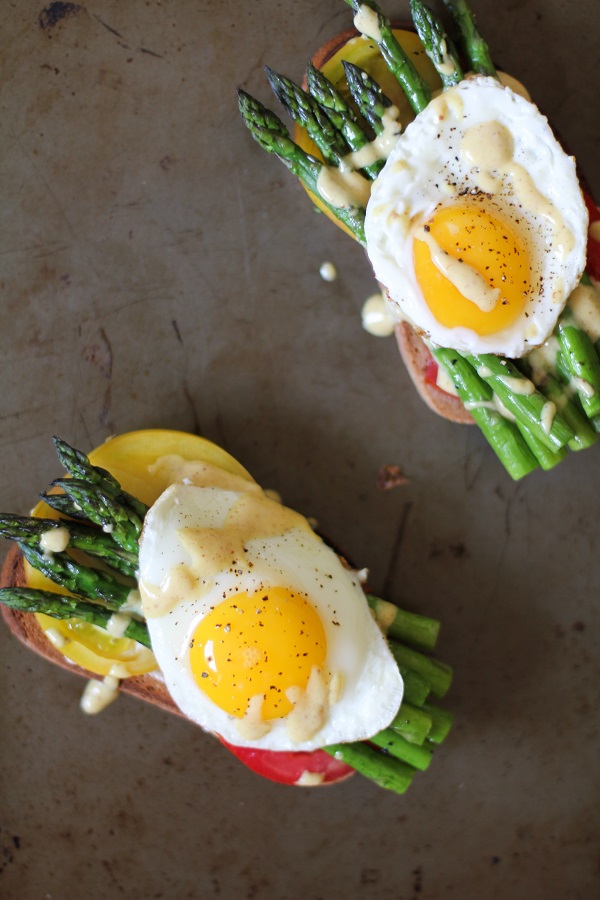 Anyone else get a liiiittle carried away when you go to the farmer's market? You arrive thinking you'll pick up some peaches and an heirloom tomato or two, but somewhere between setting your expectations of self control and the stroll from your car to the booths, your hair gets let waaay down and when all's said and done, you end up walking away with enough strawberries to open a jammery, kale to write a cookbook, beets to be Dwight, and 4 different types of olive oil because you were too indecisive to settle on a single flavor infusion that you just had to have them all?
That never happens to me. Except it does each and every time I go to the farmer's market.
On my last hoorah through the farmer's market, I brought home enough produce for two weeks, and the second I walked in the door of my house, I started making farmer's market toasts from some of my fun finds. So what I should really be calling these toasts is Farmer's Market Toasts because you can make them out of any of your farmer's market impulse buys. But just for the sake of stating the obvious, didyouknow that roasted asparagus is thebombdotcom? True story. Anditmakes a reallygoodtoast.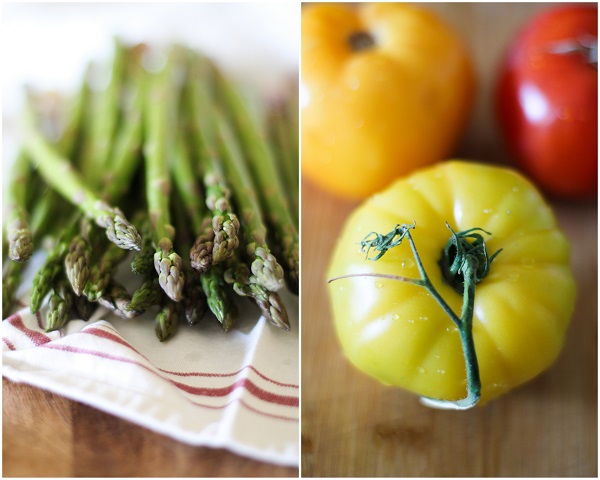 I roasted up the bushel of asparagus and sliced some vibrant, juicy vine-ripened tomatoes. I had brie cheese in my refrigerator that was all, "I wanna play," so I added it to the toasts, too. And of course, we do the sunny side up egg because: protein…and goo. Since I had gluten-free bread and mustard aioli from the turkey pastrami reubens I made recently, I just had to action those items as well. All of these things put together makes for a farmer's market metropolis in your face.
I used to think toast was just a really great excuse for butter, but then these crispy critters came into my life. What if I said this is the best toast I ever did eat?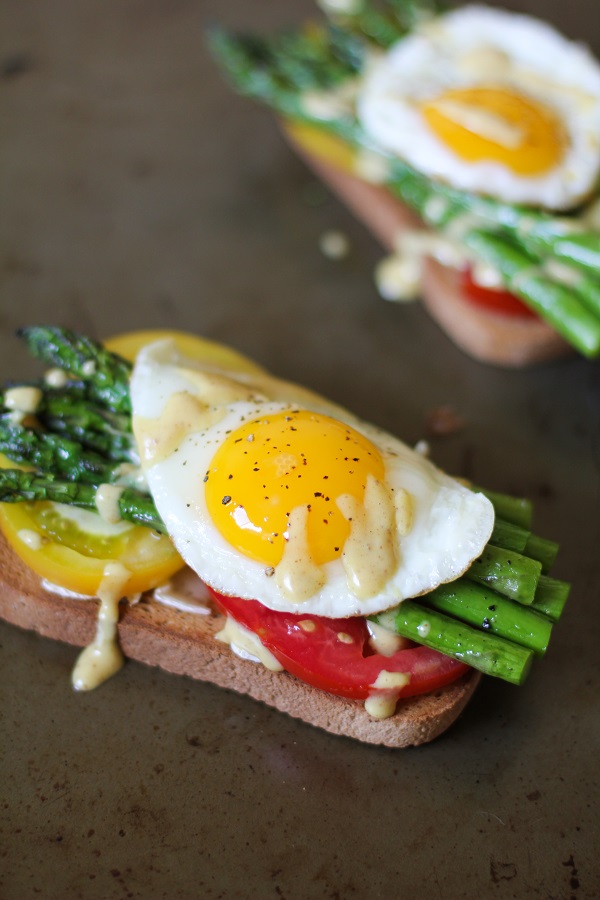 Toast: not just for butter.
Roasted Asparagus and Tomato Toasts with Mustard Aioli
A light breakfast or lunch, these Roasted Asparagus and Tomato Toasts with Mustard Aioli are marvelously simple and unique!
Ingredients
1

pound

asparagus

trimmed

5

slices

gluten-free bread of choice

Brie or goat cheese

1 to 2

heirloom or vine-ripened tomato

sliced

5

eggs

sunny side up

Mustard Aioli
Instructions
Follow the instructions for the mustard aioli. Refrigerate until ready to use.

Preheat the oven to 400 degrees F.

Remove and discard the rough ends of the asparagus and lay them on a baking sheet. Drizzle with olive oil, sea salt, and cracked black pepper. Use your hands to rub the oil over the stalks to ensure they're fully coated. Bake for 8 minutes.

Toast the bread with cheese on top in the oven with the asparagus (or in the toaster) until golden-brown and crispy.

While the toast and asparagus are baking, you can cook your eggs in a frying pan.

Remove toast and asparagus from the oven. Add desired amount of brie or goat cheese, sliced tomatoes, asparagus, sunny-side up egg and mustard aioli and enjoy!
Nutrition