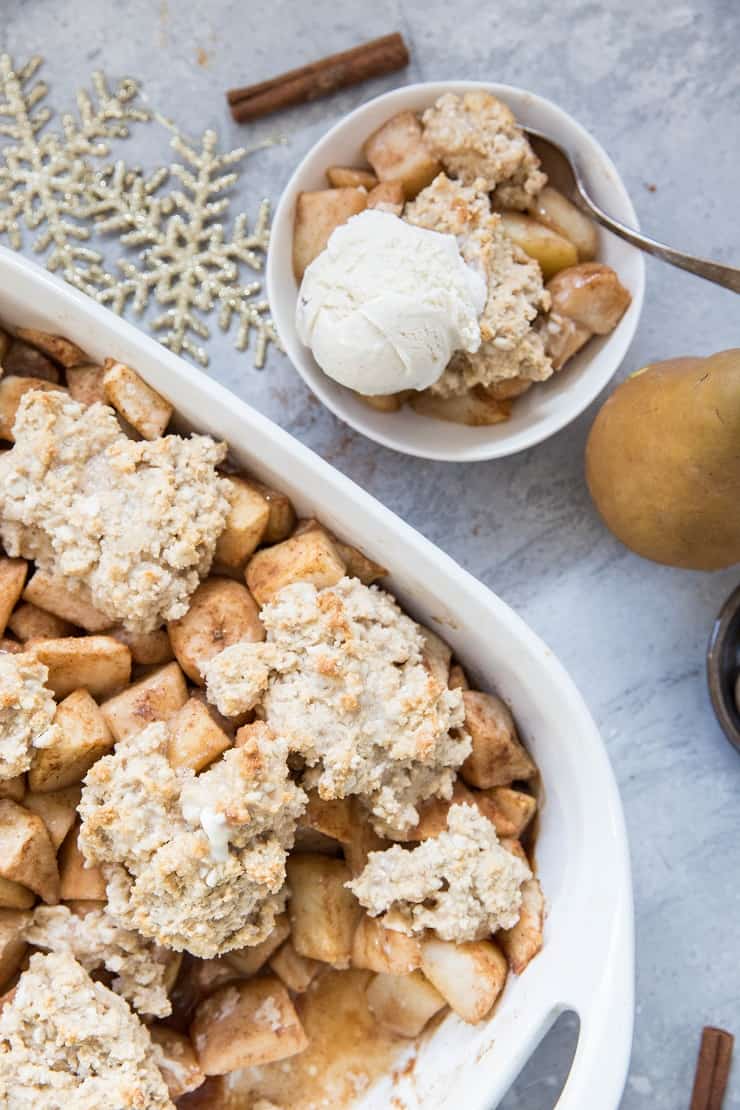 Gluten-free pear cobbler with warmly-spiced pears makes for a mouth-wateringly delicious dessert, perfect for sharing with a crowd! This big batch dessert recipe is refined sugar-free, and can easily be made dairy-free, vegan, or paleo!
For those of you looking for a big batch dessert recipe to share with friends and family, I have three words for you: Pear.Cob.Ler.
This easy-to prepare gluten-free pear cobbler recipe makes enough to serve 8 to 10 people, and is a total breeze to make! The only time-consuming part is peeling and chopping the pears.
The good news is, many hands make light work, so with the help of others, this cobbler can take mere minutes to prepare!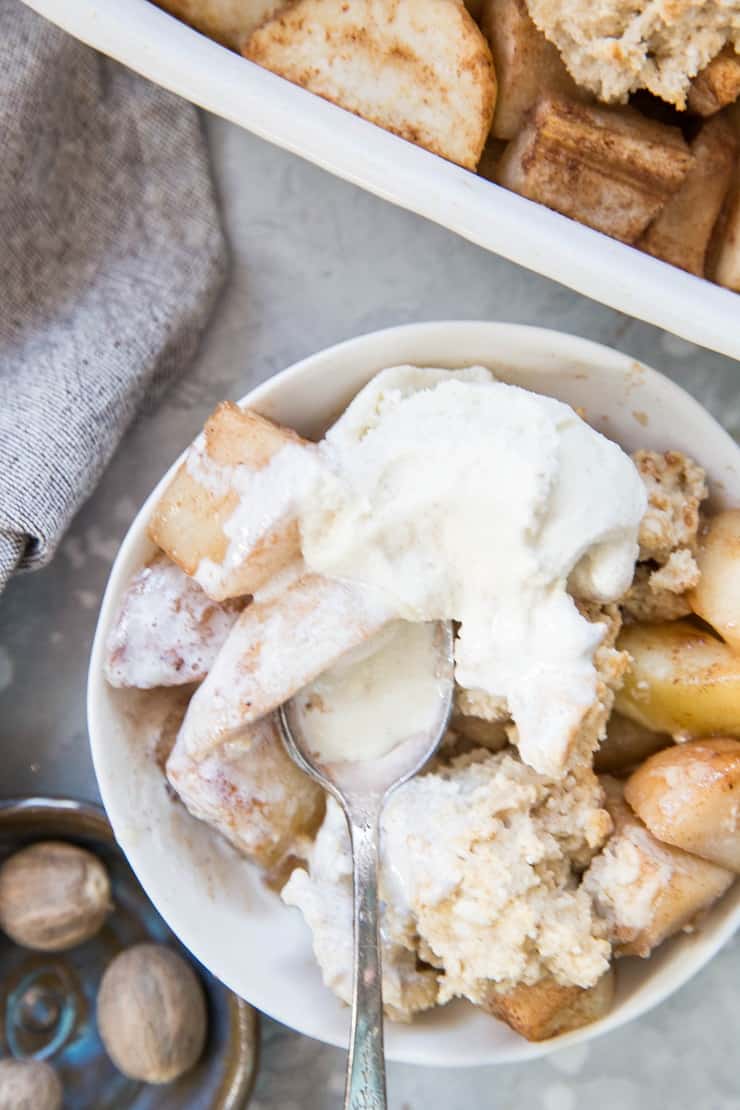 All things considered, this pear cobbler recipe is refined sugar-free (we use coconut sugar and pure maple syrup for sweetening it), gluten-free using your favorite gluten-free flour blend (I use Bob's Red Mill's Gluten-Free 1-to-1 Baking Flour), and easy to make dairy-free or grain-free.
Psst! This is a great one to add to your holiday feast for those who aren't into pumpkin pie!
Let's bake 'er up!
Read More

about Gluten-Free Pear Cobbler