A week of detox drinks wouldn't be complete without kale! This one'll make your skin glisten, you'uns.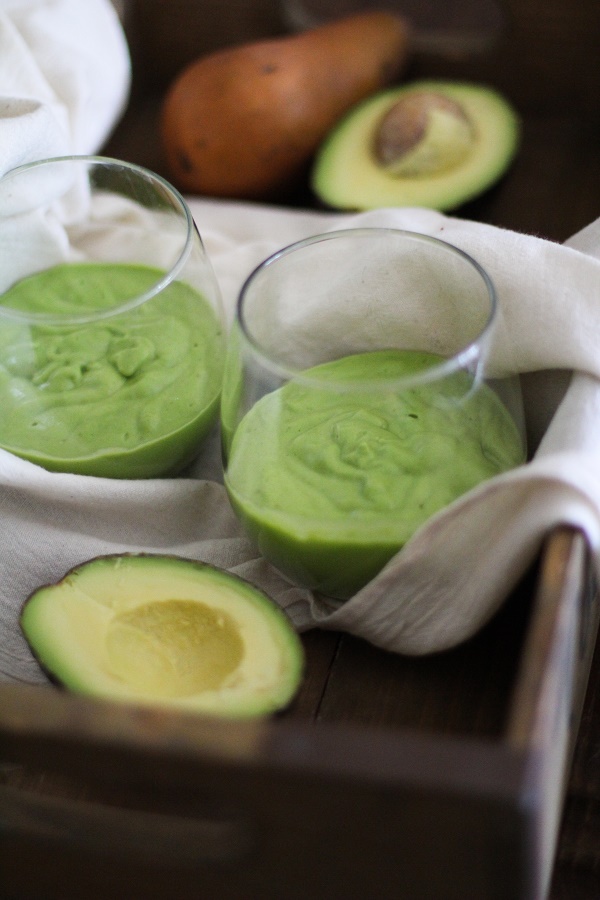 I've been going to new places lately.
Zenful places.
Places where I do no cooking and all the smoothie drinking.
My camera is in the shop for a little tuneup, which means my cooking for the last few days has been solely for pleasure. So basically, I've been eating things that require I just-add-water and Whole Foods salad bar. Kidding. Not kidding.
This little cooking hiatus has allowed me to catch up on writing and re-evaluate my kitchen doings. OH! And my new favorite Pandora station for ambiance-ing my zenful place is Mr. Probz Pandora Radio. <- LUH-git! Listen to it. It's kinda mopey, kinda poppy-bluesy, and is full of good soothing beats.
Chances are, if you've been detoxing since Jan 1, you're either feeling pretty zenful yourself, or you're crabby patty McGee, tempted to throw elbows at innocent passers by as your body comes down off its holiday sugar high. Keep at it, my dear. Your place will be a place of zen once it finds balance without carbs. Replace brownies with bananas, alcohol with kombucha, and bread with sweet potatoes <- recipe for success. 
We're on Day 4 of detox drinks on The Roasted Root, and this one's cuh-reamy!  This smoothie came straight from my cookbook, Let Them Eat Kale!. I tweaked the recipe just a tad to make it even more New Years Resolution-friendly. It's thick and sweet, with a nice little ginger kicker in the back end. The kale + avocado+ ginger combination gives you a vitamin and antioxidant infusion. Plus, pears?! I always thought pears were best wrapped in bacon, but it turns out, they're awesome in smoothies, too. If you're being conscious of calories, do note that this is a high-calorie smoothie, so you can use it as a meal-replacer.
Drink thy green!
Pear Avocado Ginger Smoothie
*For a dairy-free smoothie, use sheep's milk yogurt or replace yogurt with full-fat coconut milk
Print
Ingredients
1

large ripe pear

cored and chopped, Bartlett or Bosc

1

ripe banana

peeled and frozen

1

cup

tightly packed kale leaves

1/2

ripe avocado

peeled

1

teaspoons

to 2 fresh ginger

peeled and grated

3

ice cubes

3/4

cup

unsweetened almond milk

1/2

cup

plain yogurt*
Instructions
Add all of the ingredients to a blender and blend until smooth.