Low-Carb Christmas Desserts that are grain-free and sugar-free with plenty of dairy-free options. These are 30 of my favorite keto and low-carb holiday treats for sharing with friends and family!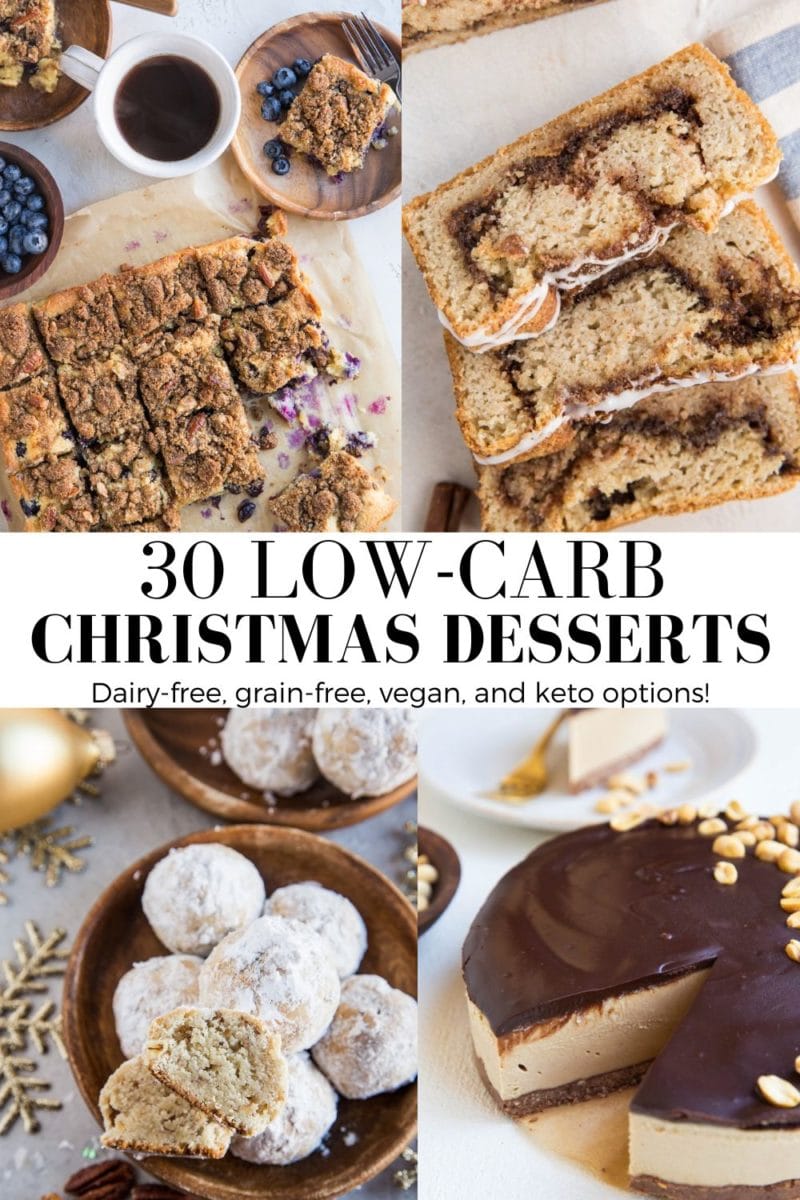 If you're looking to enjoy the holiday season with some sweet indulgences but would like to keep it sugar-free, I've got you!
These healthier low-carb easy keto Christmas desserts don't skimp on flavor, are wildly enticing, yet are grain-free, sugar-free and often dairy-free.
I've mentioned this in the past, but I have some family members who must watch their blood sugar due to diabetes or insulin resistance, so providing options for them is just as big of a treat for me.
From cake, pie, and cookies to hot chocolate and fudge, I trust you'll find something here that you and your family can enjoy!
Most of these recipes are incredibly straightforward and easy to prepare AND require minimal ingredients. You'll be amazed by what you can make using so few inputs!
One more note: For my friends who don't follow a low-carb diet: the majority of these recipes include paleo options or options using regular sugar so you can easily adapt them to your dietary wishes and needs 😉
26 Low-Carb Christmas Desserts:
Flourless Keto Chocolate Cake – Quite possibly the easiest chocolate cake you'll ever make! Quick, 7-ingredient Flourless Keto Chocolate Cake is sinfully rich and fancy yet so simple. Share this sultry cake with your loved ones to fully celebrate the glory of chocolate.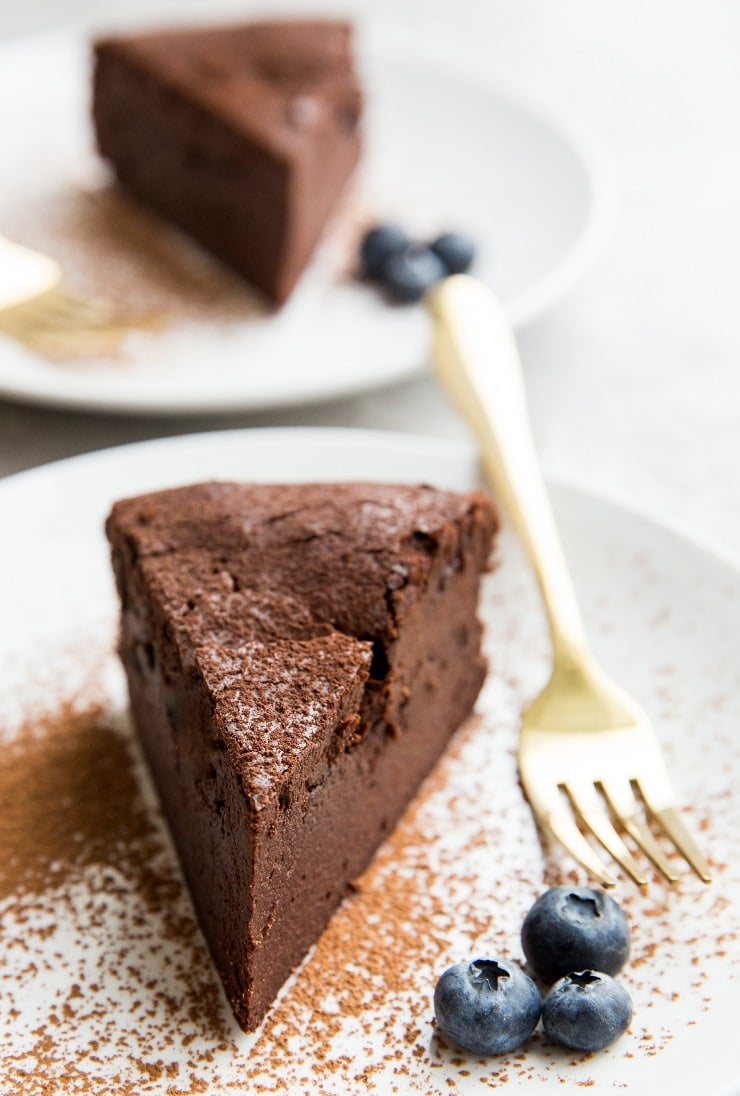 Dairy-Free Keto Pecan Pie (with a Paleo Option) – A sugar-free version of classic Pecan Pie. Made with grain-free almond flour pie crust (or coconut flour crust if you prefer) and delicious sugar-free caramel filling with the most delectable pecan crunch.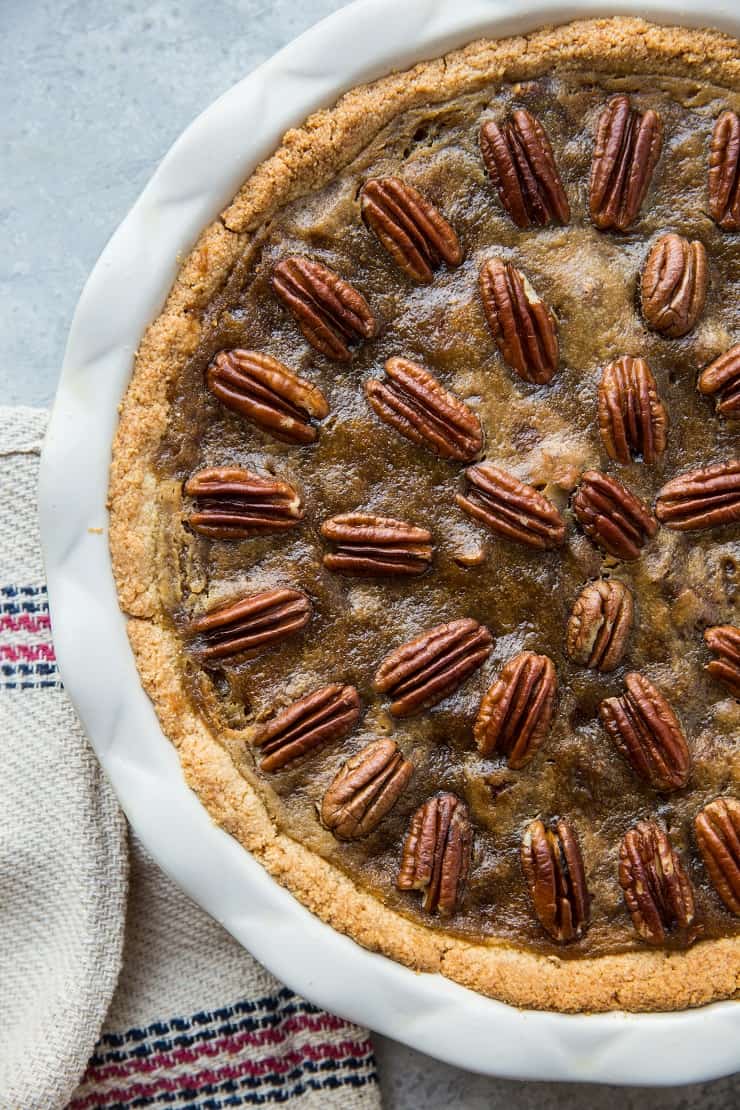 Easy Low-Carb Chocolate Fudge – 5-Ingredient Low-Carb Chocolate Fudge Recipe made dairy-free and sugar-free with cleaner ingredients. This easy fudge recipe comes together so quickly and is perfect for sharing during the holidays, gift giving, or enjoying as an occasional treat!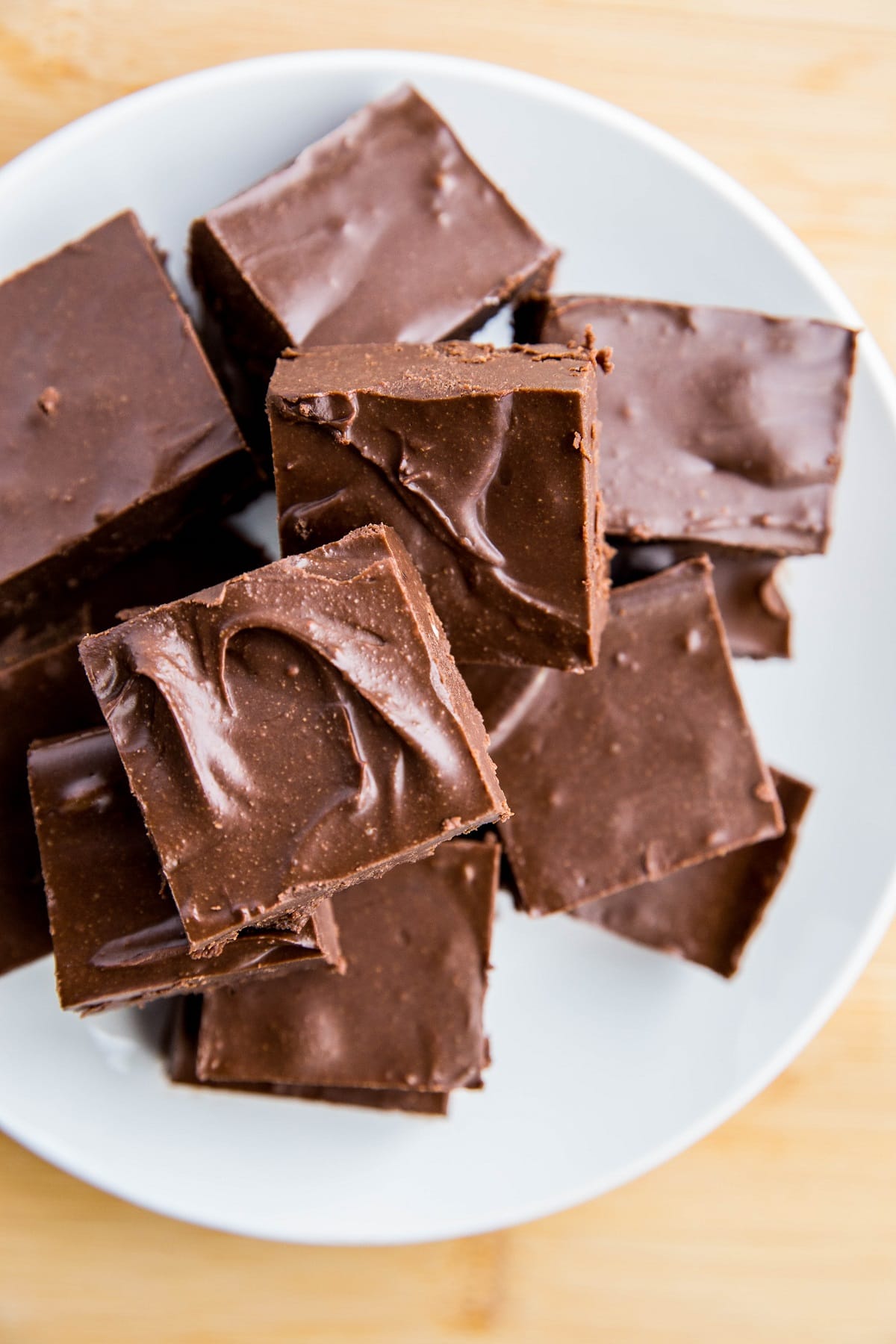 Keto Cranberry Orange Bread – Keto Cranberry Orange Bread made with coconut flour and sweetened with sugar-free sweetener for a zesty cranberry-studded low-carb breakfast, snack or dessert! This easy sweet quick bread recipe is moist, fluffy, and you'd never know it is grain-free and sugar-free! The crumble topping is everything!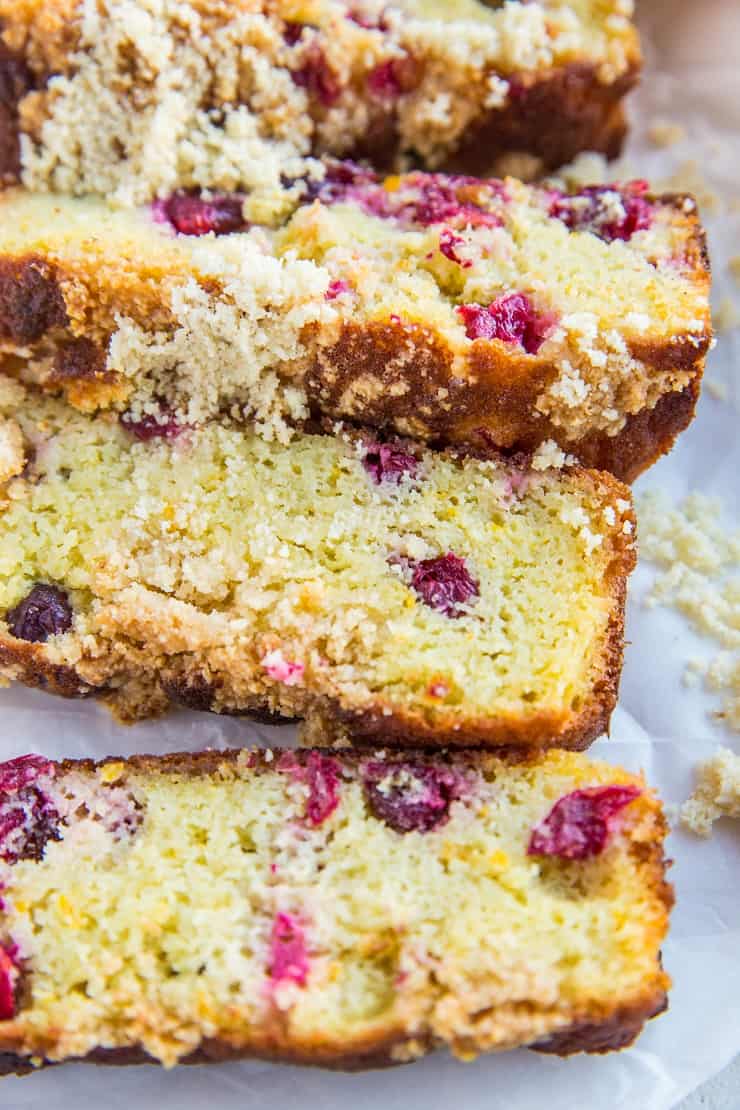 Keto Pots de Crème – 3-ingredient dairy-free Keto Pots de Crème are a rich, creamy chocolate dessert that is low-carb and super easy to make! Thick and decadent and ideal for chocoholics!
Keto Chocolate Pie – This Keto-Friendly Chocolate Pie is grain-free, sugar-free, vegan, dairy-free, and incredibly rich and creamy! This mouth-watering, delicious chocolate pie recipe is a carb-conscious version of classic French Silk Pie and is perfect for sharing during the holidays and beyond!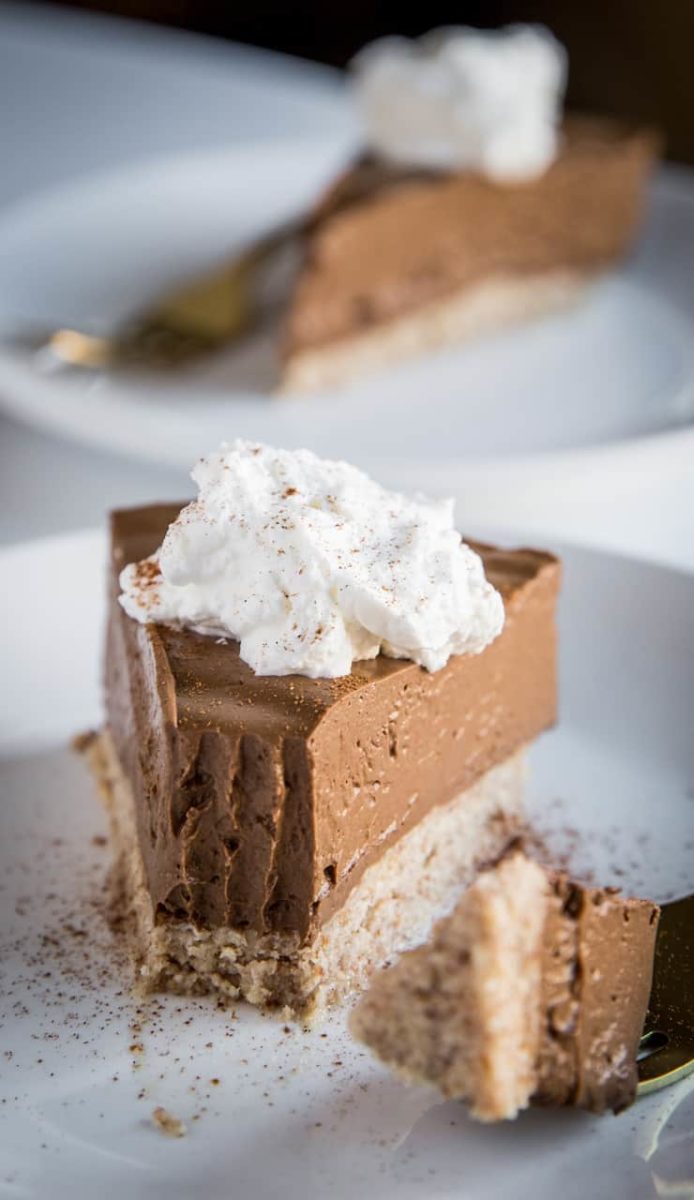 Keto Gingerbread Loaf – Perfect for those who love spiced baked goods, this Low-Carb Gingerbread Loaf is made sugar-free, grain-free and dairy-free with fresh ginger and cinnamon for a warmly-spiced healthier gingerbread recipe.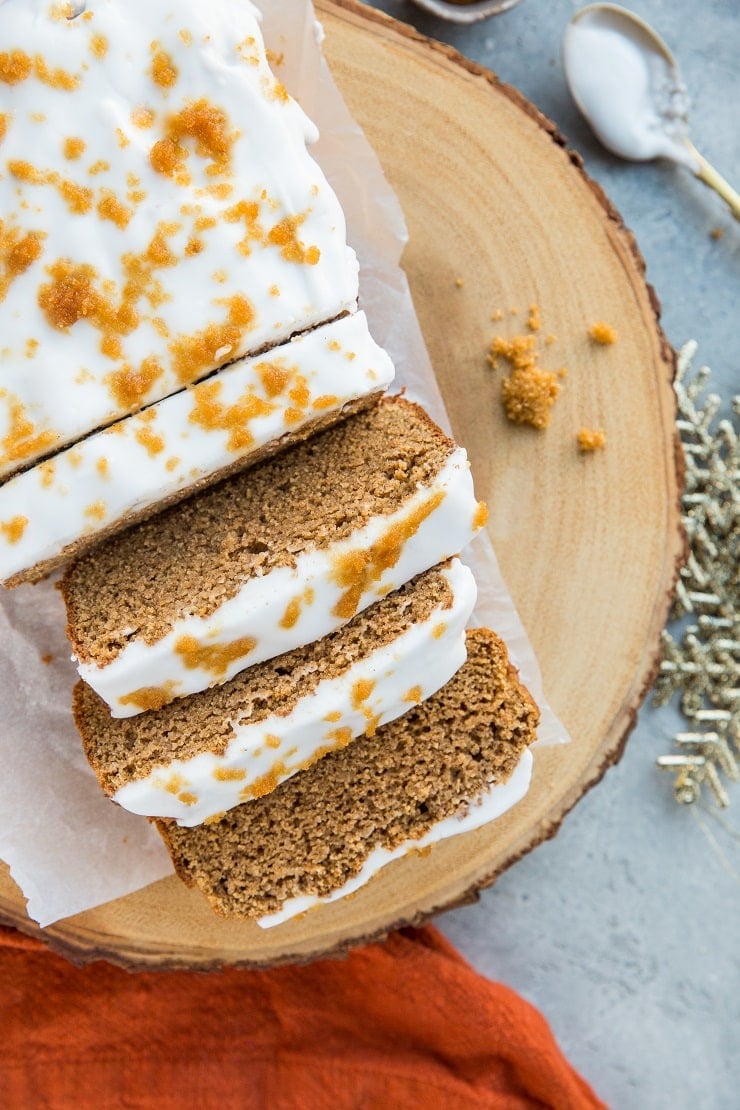 Keto Peanut Butter Buckeyes – Peanut butter and chocolate come together in one peanut butter ball of heaven for a tempting sweet treat. These buckeyes are perfect for gift giving or sharing throughout the holiday season (and beyond!)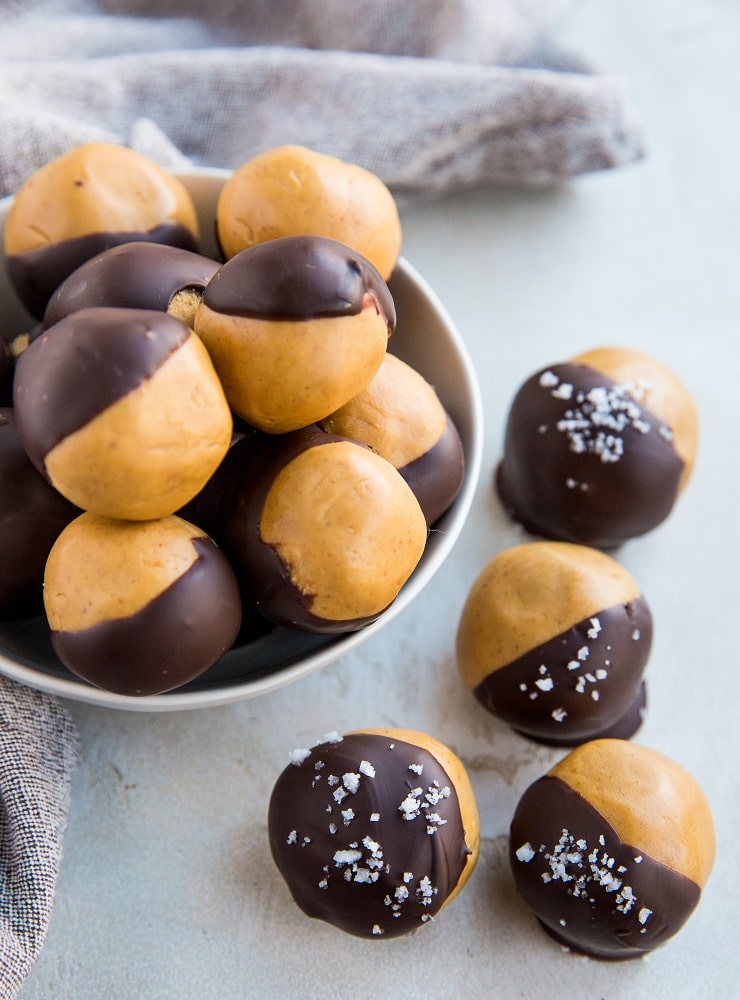 Keto Eggnog – Made dairy-free using coconut milk. Rich, creamy, warmly spiced with nutmeg and so festive! This sugar-free eggnog recipe is flavorful and cozy on a chilly evening!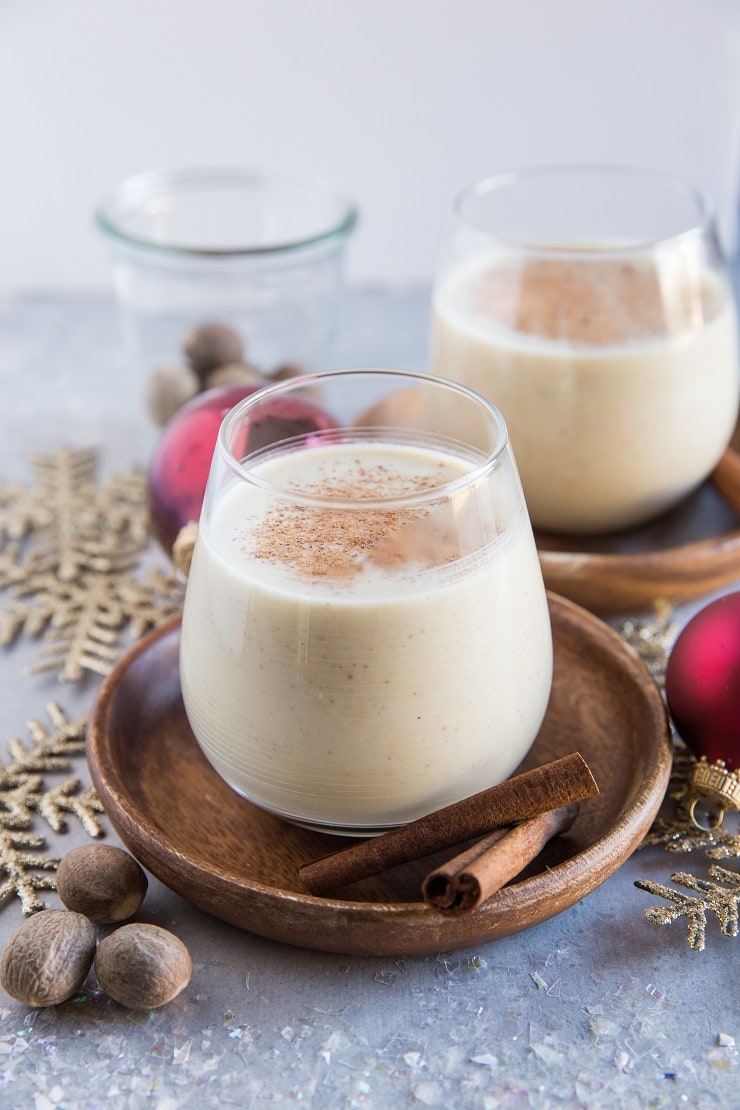 Keto Pumpkin Cheesecake – A true delight during the holiday season, this Keto Pumpkin Cheesecake is made dairy-free, requires no baking, and is spiced to perfection! An ideal recipe for those who love the classic pie but like to keep things sugar-free and dairy-free.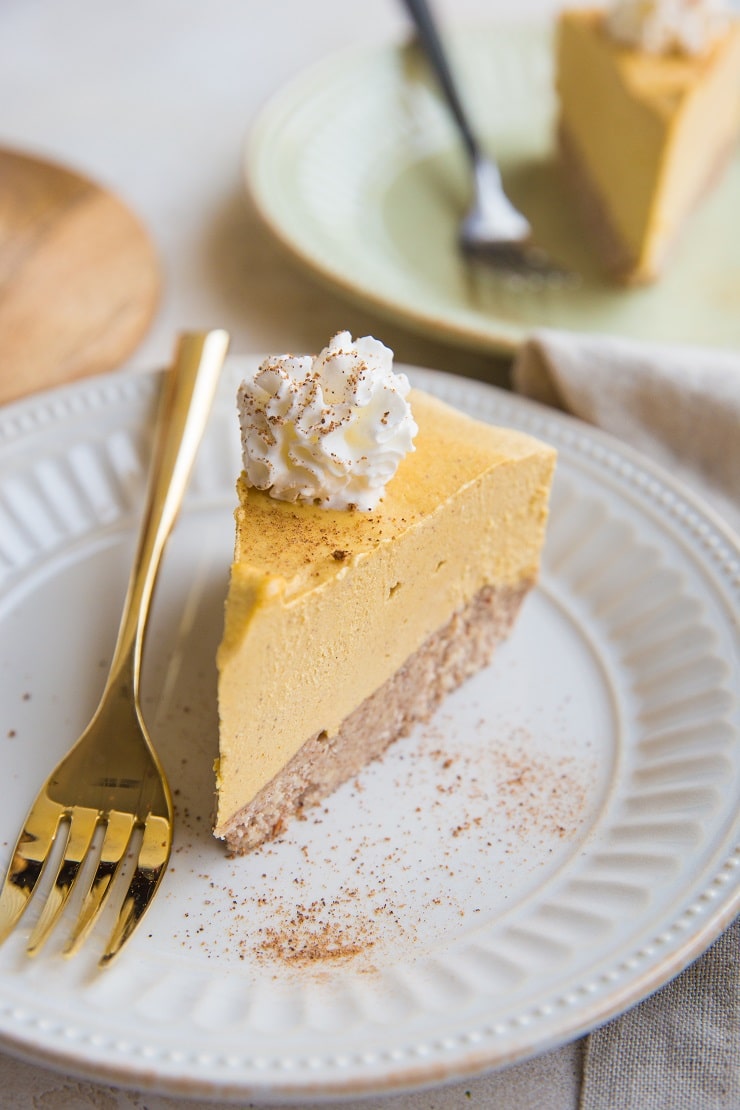 Keto Chocolate Chip Cookie Bars – These tasty cookie bars (also known as keto blondies) are a simple yet magical dessert for any occasion. Made low-carb with almond flour and sugar-free sweetener.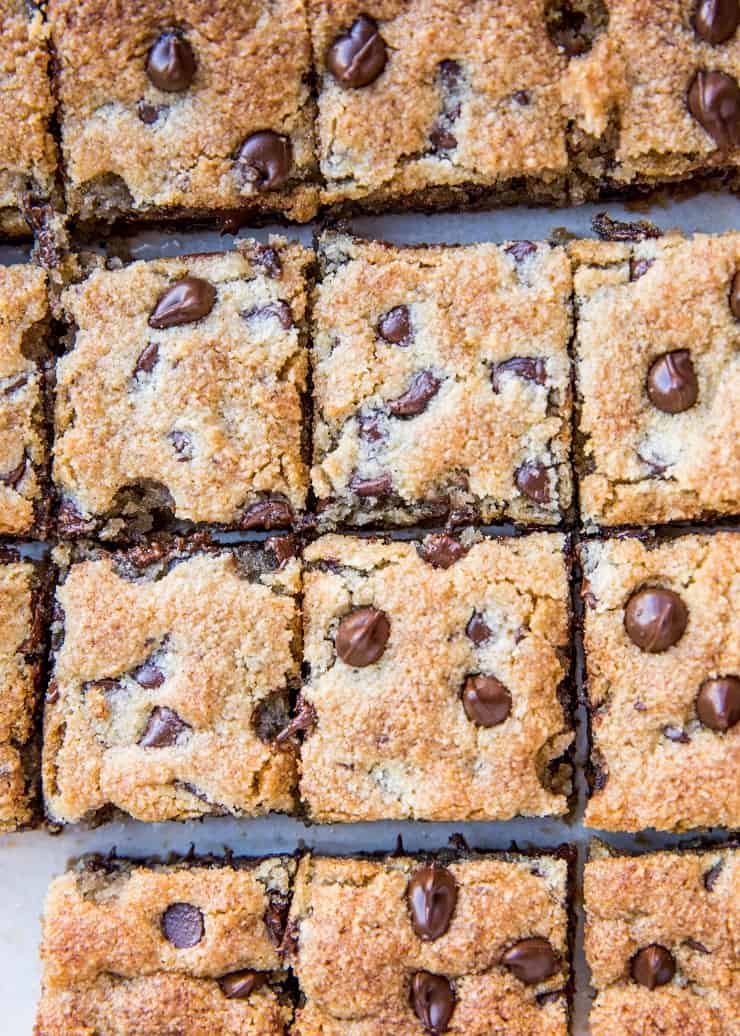 Low-Carb Peanut Butter Fudge – Creamy 3-ingredient low-carb peanut butter fudge requires only a few minutes to prepare! This simple freezer fudge recipe is perfect for the peanut butter obsessed.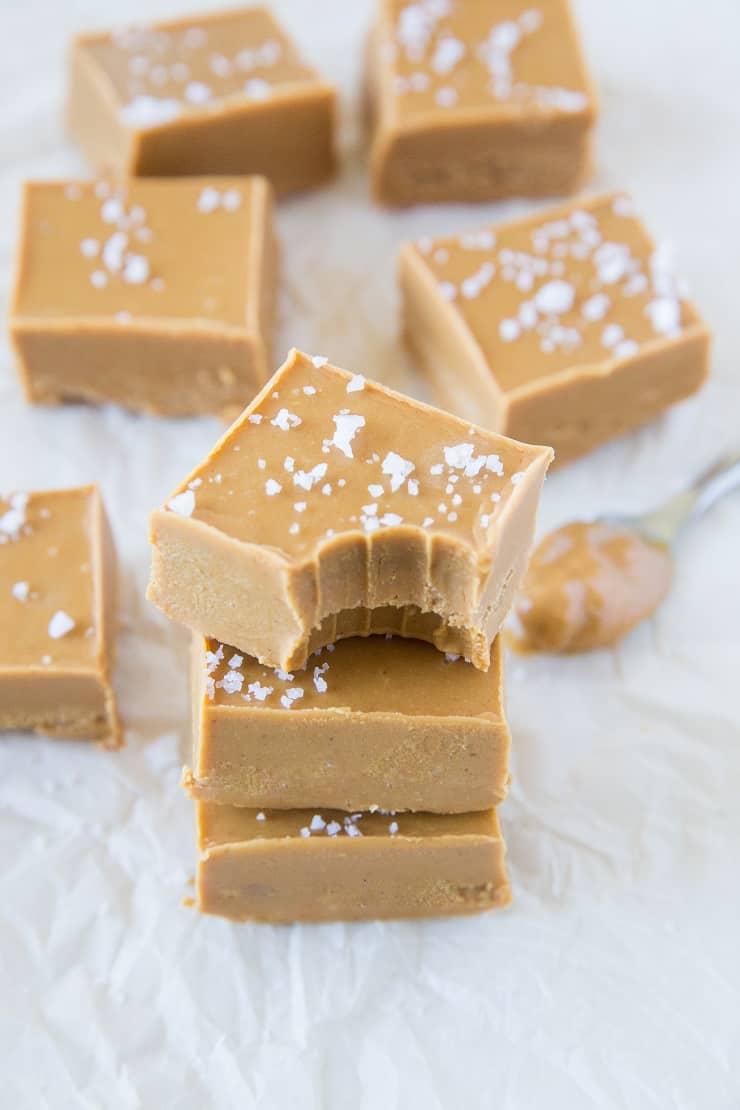 Dairy-Free Keto Coffee Cake – Dairy-Free Low-Carb Coffee Cake made with almond flour and coconut flour is a perfectly sweet, moist and fluffy hunk of joy! Serve it up for breakfast with your morning coffee or tea, or share it for dessert.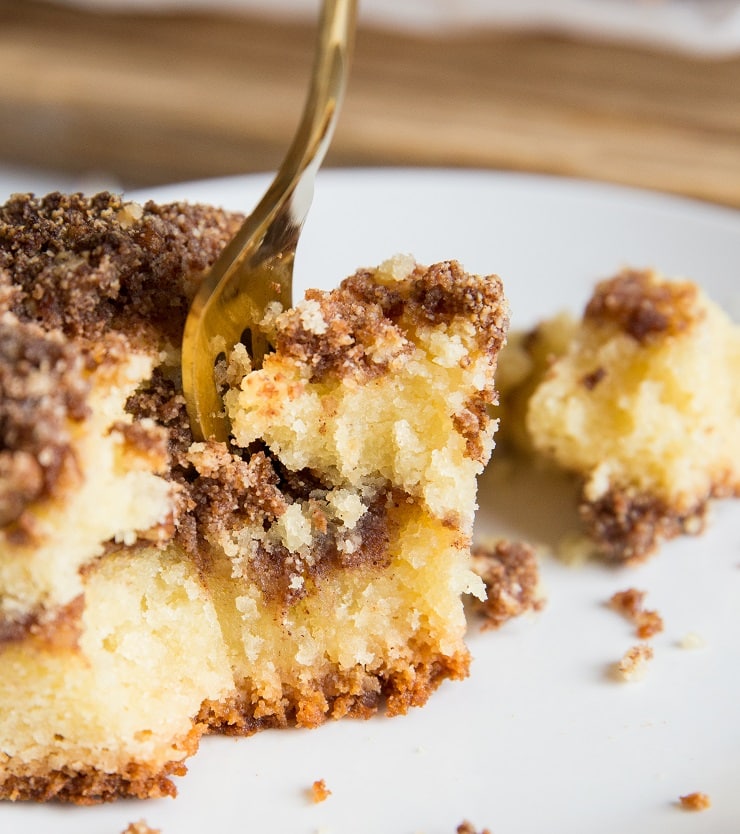 Keto Hot Chocolate (with a Paleo Option) – This post includes everything you need to know about making perfect sugar-free dairy-free hot chocolate.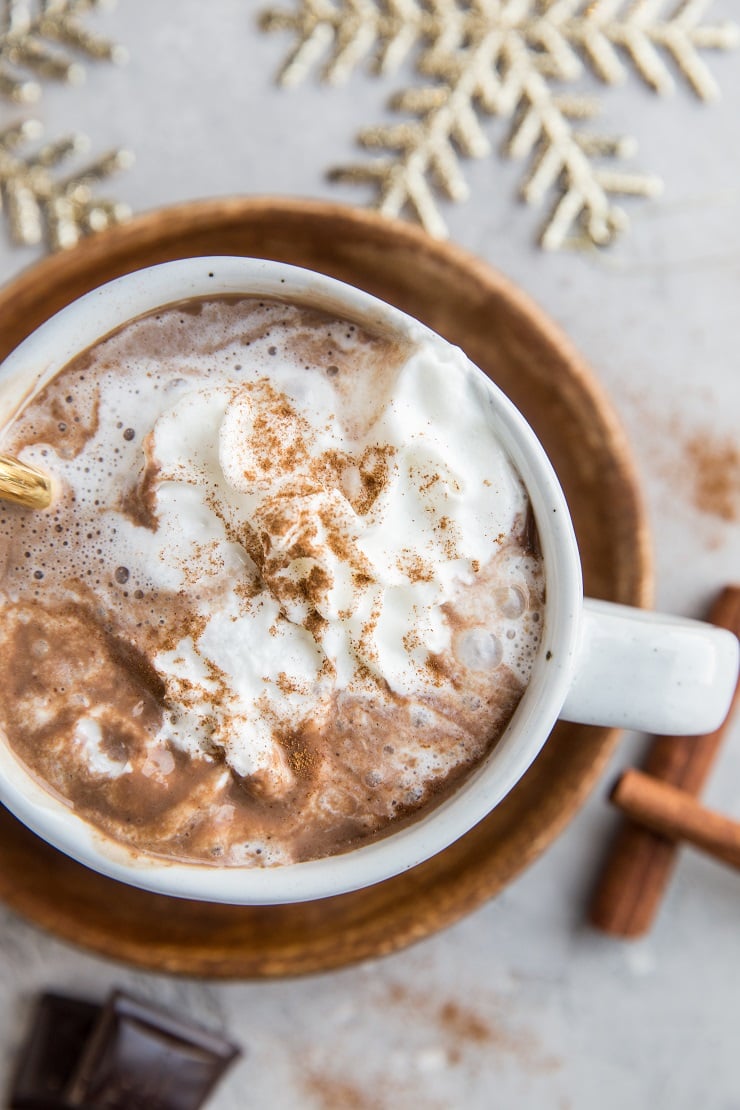 Keto No-Bake Peanut Butter Bars – This amazing treat tastes just like a peanut butter cup! Only 5 ingredients and a few minutes of prep is all it takes for this winning low-carb dessert!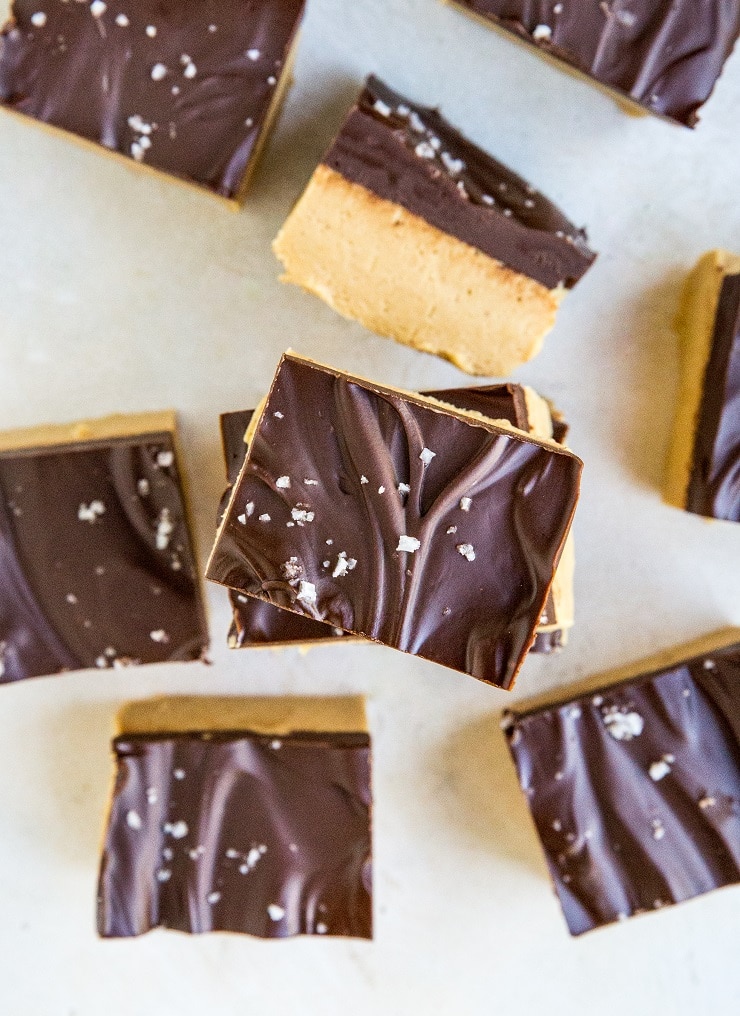 Low-Carb Carrot Cake Bread – If you're like me, carrot cake is appropriate for any and all occasions! This Low-Carb Carrot Cake Bread is grain-free, dairy-free and sugar-free! An easy one-bowl quick bread recipe that is fit for breakfast, snack, or dessert.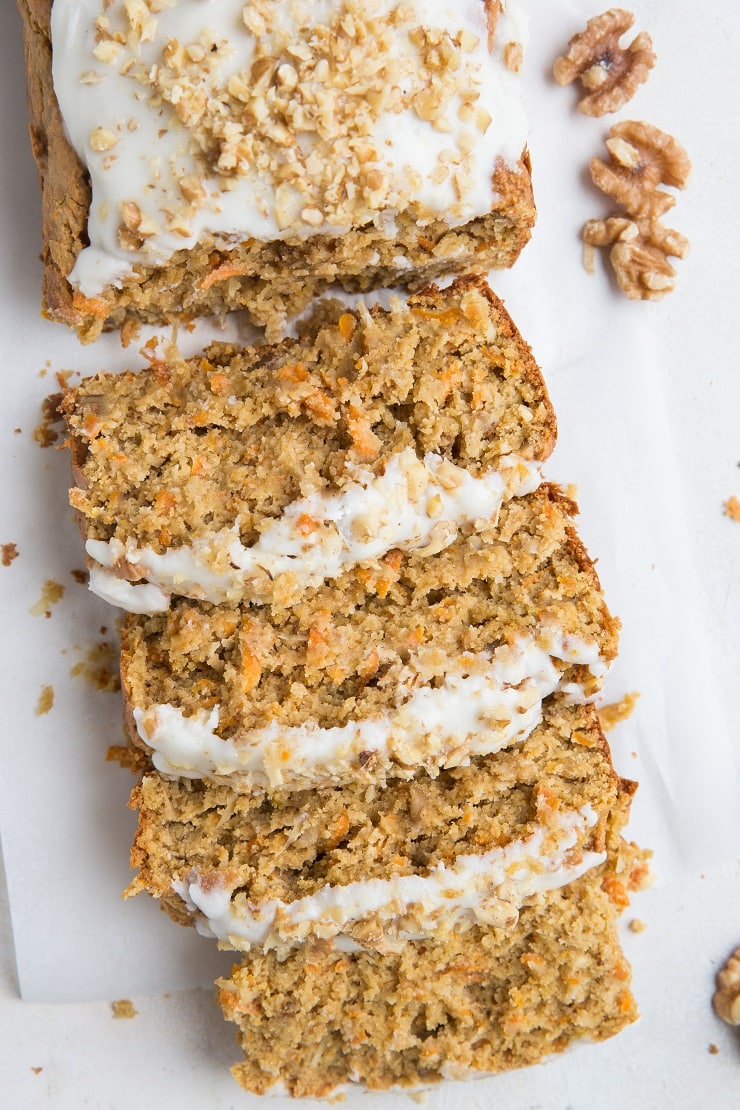 Keto Snickerdoodle Cookie Bars – Classic Snickerdoodle Cookies turned keto and in bar form! This simple recipe is a cinnamon and sugar delight!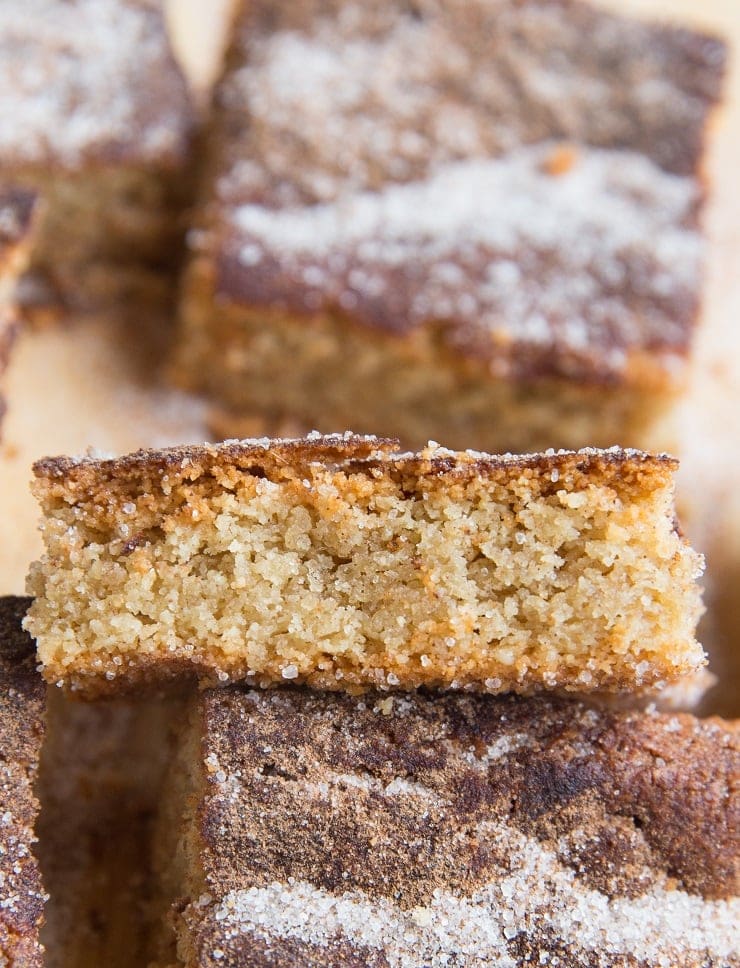 Death by Chocolate Keto Brownies – Seriously the fudgiest, most decadent and rich brownies you'll ever encounter! These low-carb brownies are well worth the effort to fully achieve chocolate satisfaction. While brownies aren't a festive holiday dessert per se, this otherworldly recipe is fit for any special occasion!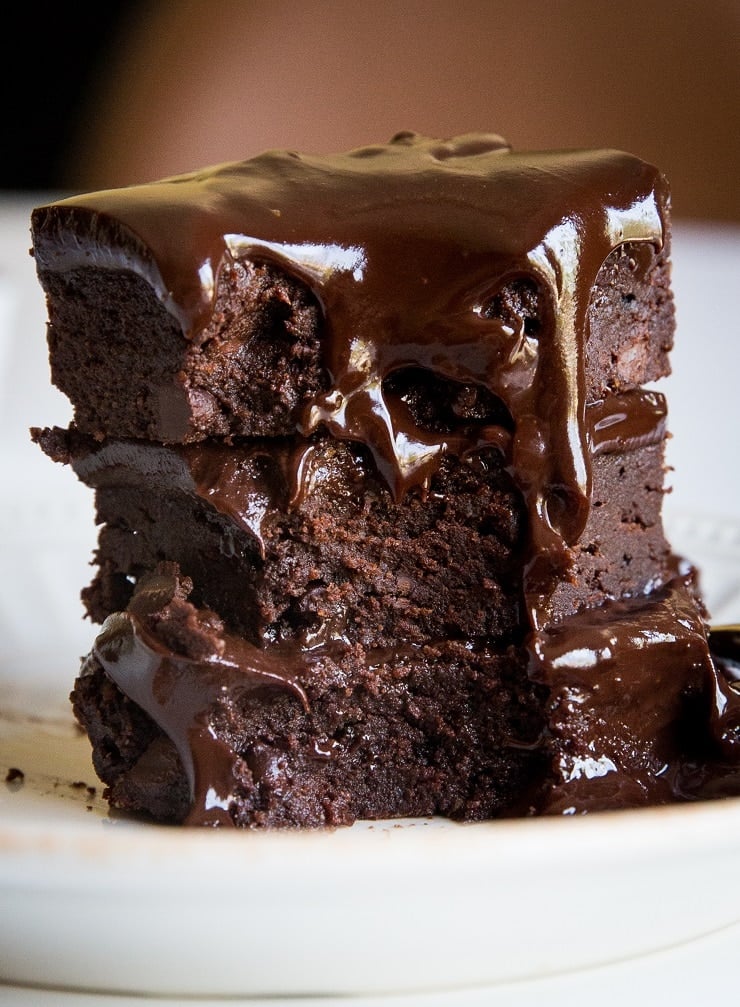 Dairy-Free Low-Carb Cheesecake – This easy no-bake keto cheesecake recipe requires only 7 ingredients! Silky smooth, so far no one has been able to tell this cheesecake is sugar-free, dairy-free and grain-free!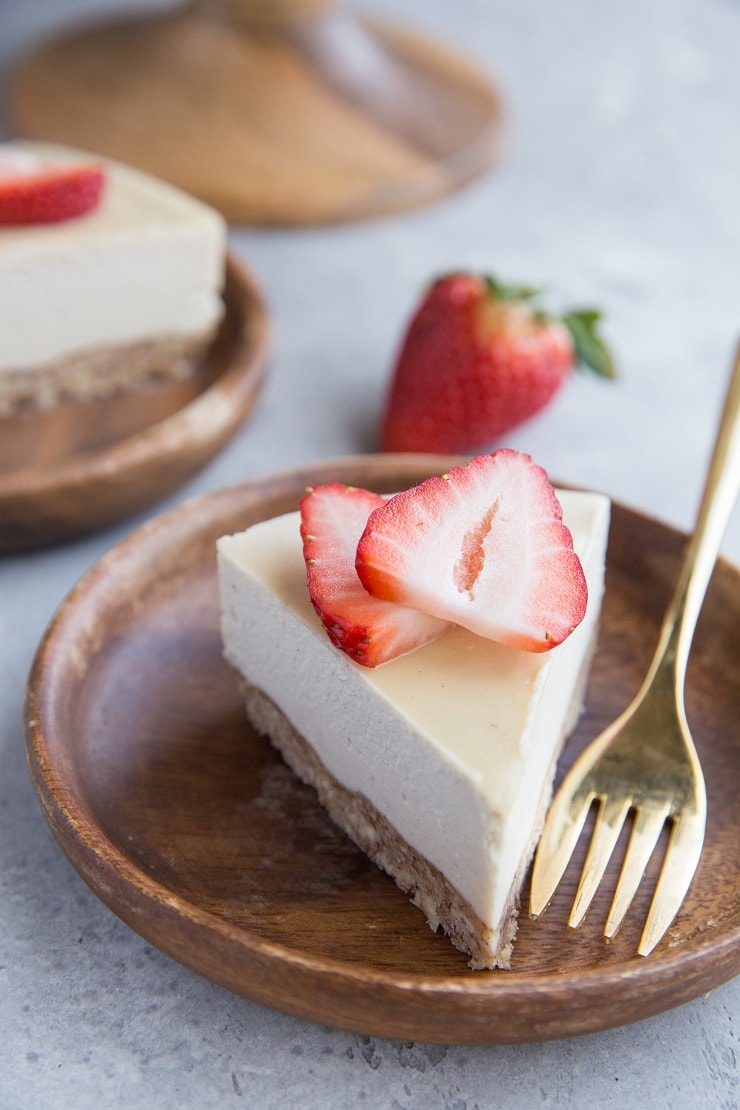 Low-Carb Cinnamon Swirl Bread – Keto Cinnamon Swirl Bread is rich, light and fluffy and reminiscent of cinnamon rolls. Enjoy this beautiful sweet bread recipe for breakfast or snack!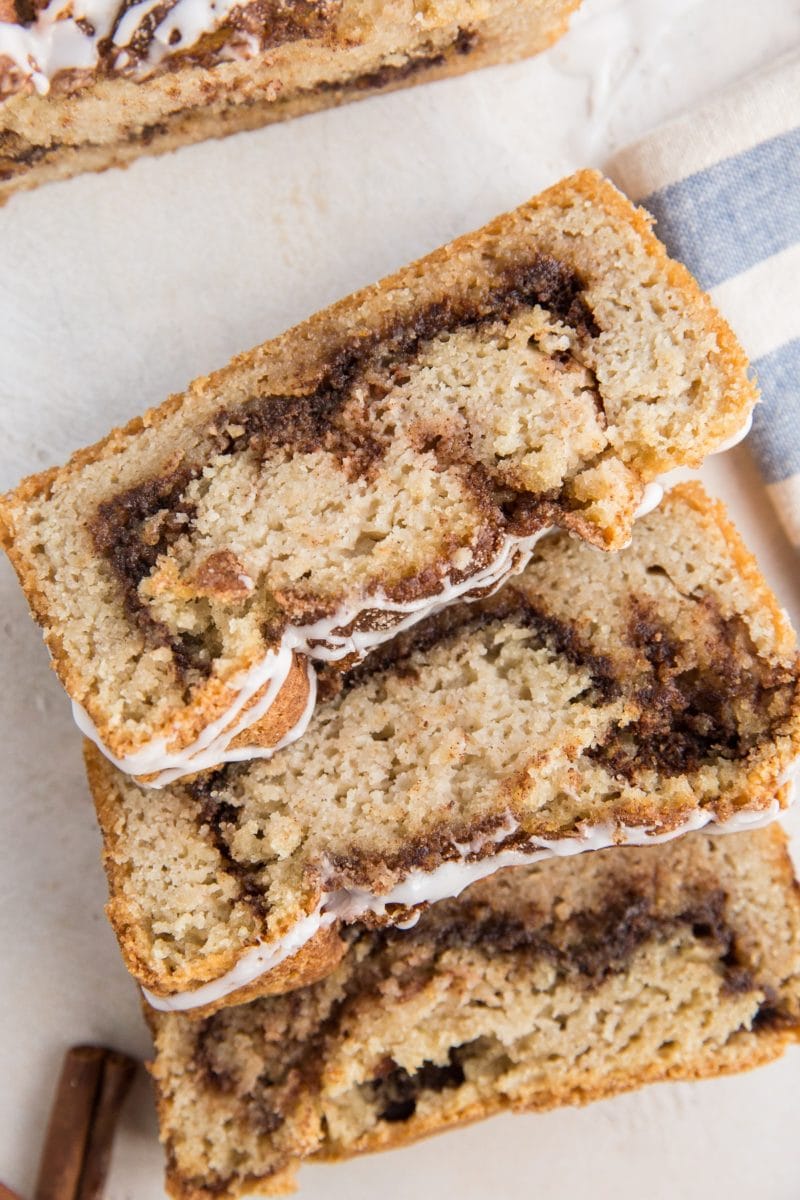 Keto Pumpkin Pie Bars – These easy bars taste just like regular pumpkin pie, but are sugar-free, dairy-free, grain-free and so fun and easy to make! Easier to prepare than traditional pumpkin pie, this simple yet fun and flavorful dessert recipe is amazing for fall gatherings, special occasions and holidays.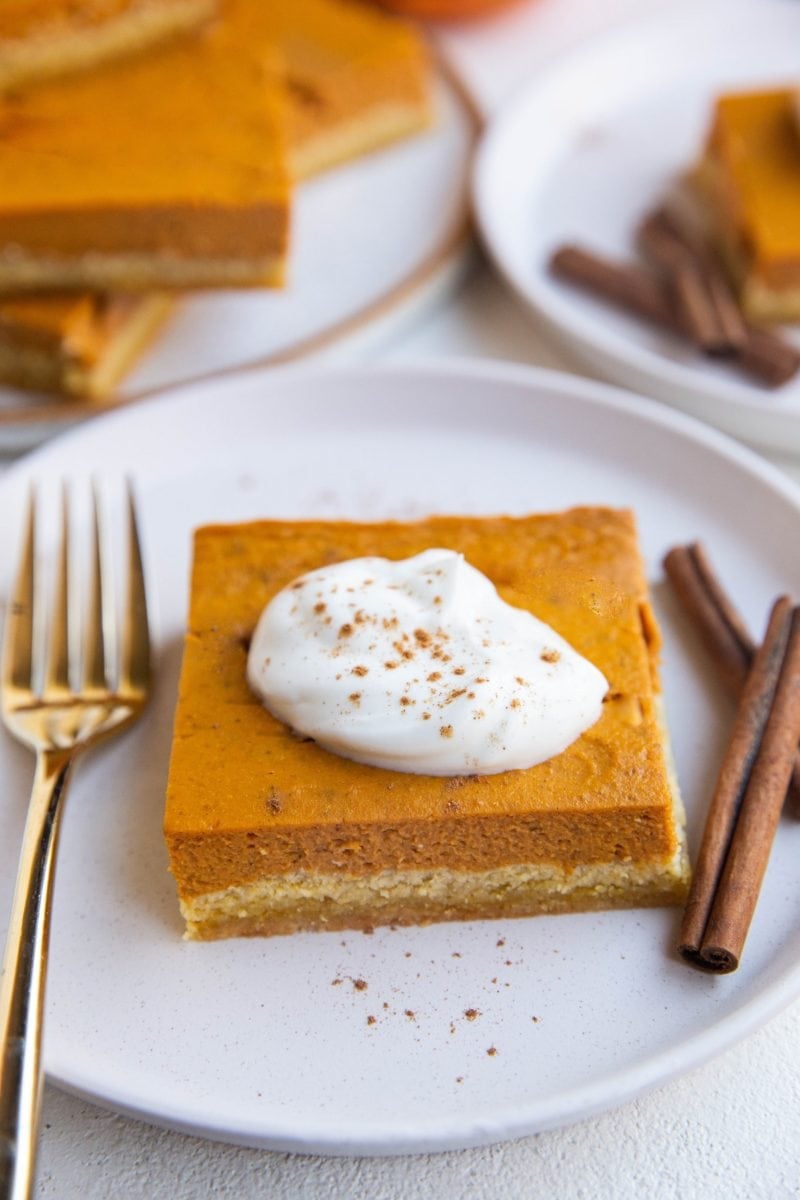 Low-Carb Peanut Butter Pie – Dairy-Free Low-Carb Peanut Butter Pie is a smooth, creamy, silky pie with a delicious chocolate crust and chocolate ganache. This delightful dessert is an amazing crowd-pleaser and perfect for those with dietary restrictions.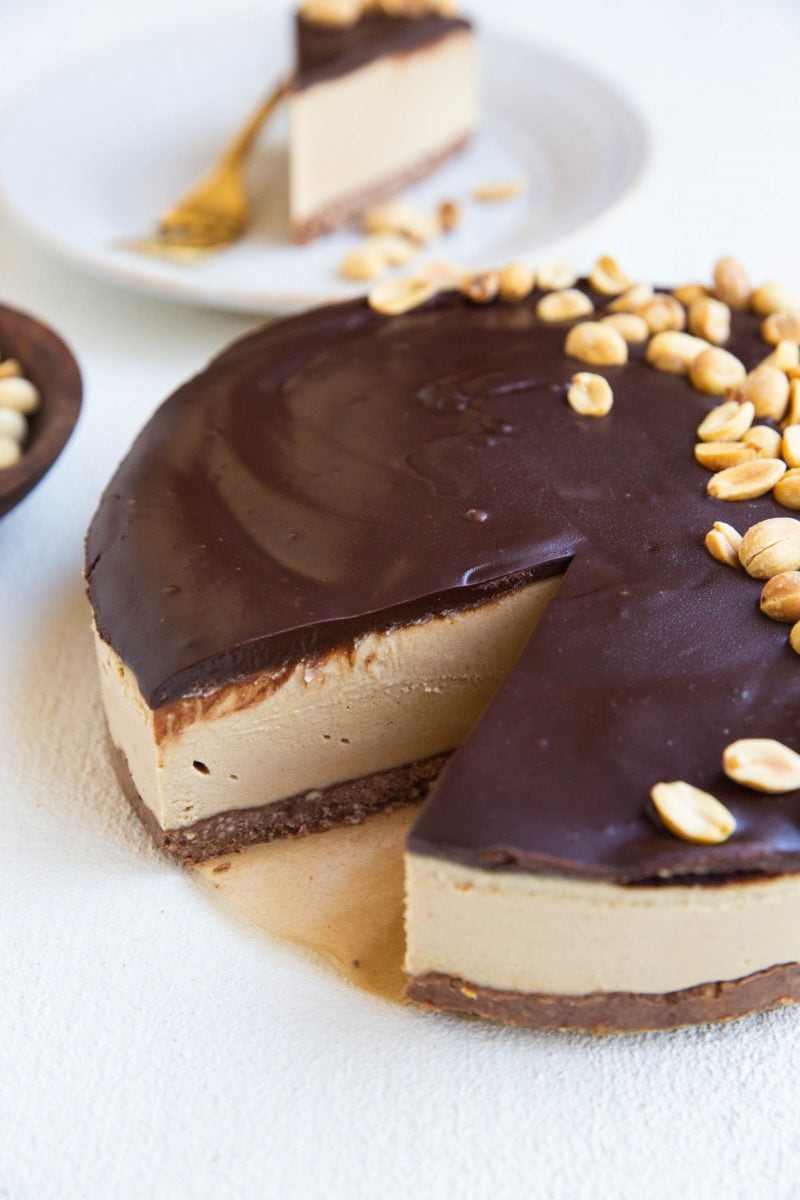 Keto Blueberry Coffee Cake – Lush, moist and fluffy Keto Blueberry Coffee Cake with an amazing cinnamon swirl, studded with berries is a lovely breakfast, brunch, or dessert! Sugar-free, grain-free, and dairy-free, this low-carb coffee cake recipe is simply irresistible and perfect for sharing!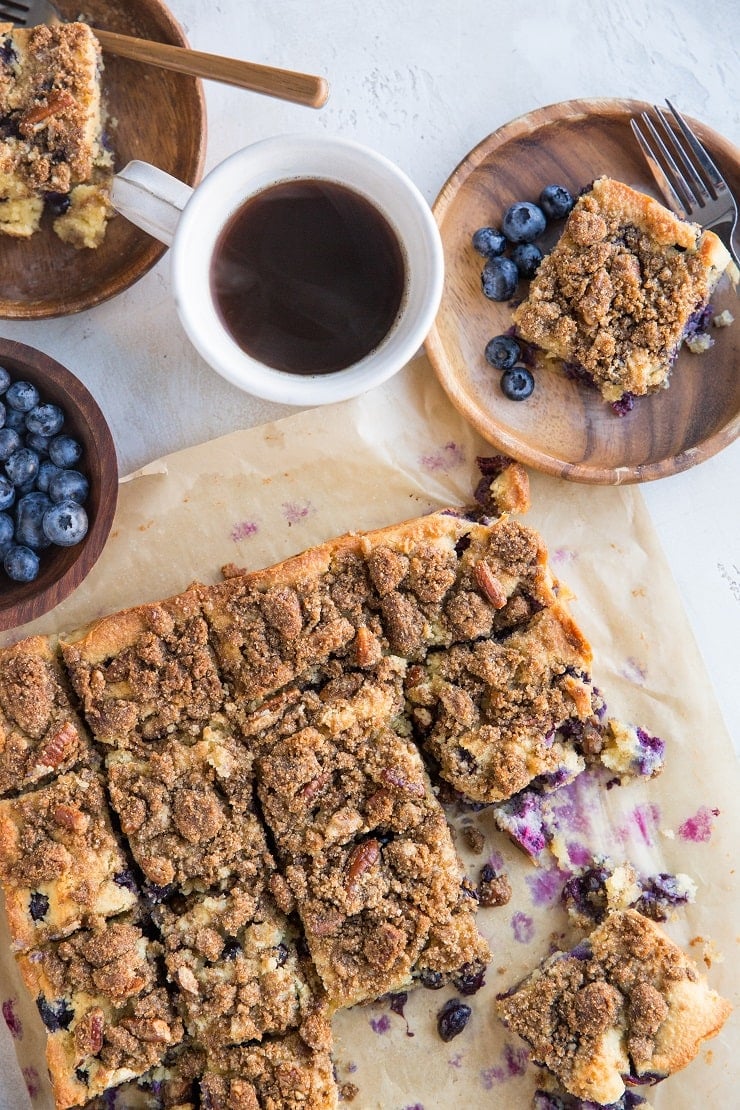 Low-Carb Christmas Cookies:
Keto Snickerdoodles – No holiday season is complete without at least one (if not 3 or 4) batch of Snickerdoodle cookies! These easy cookies come together in a split second and only require a handful of basic ingredients.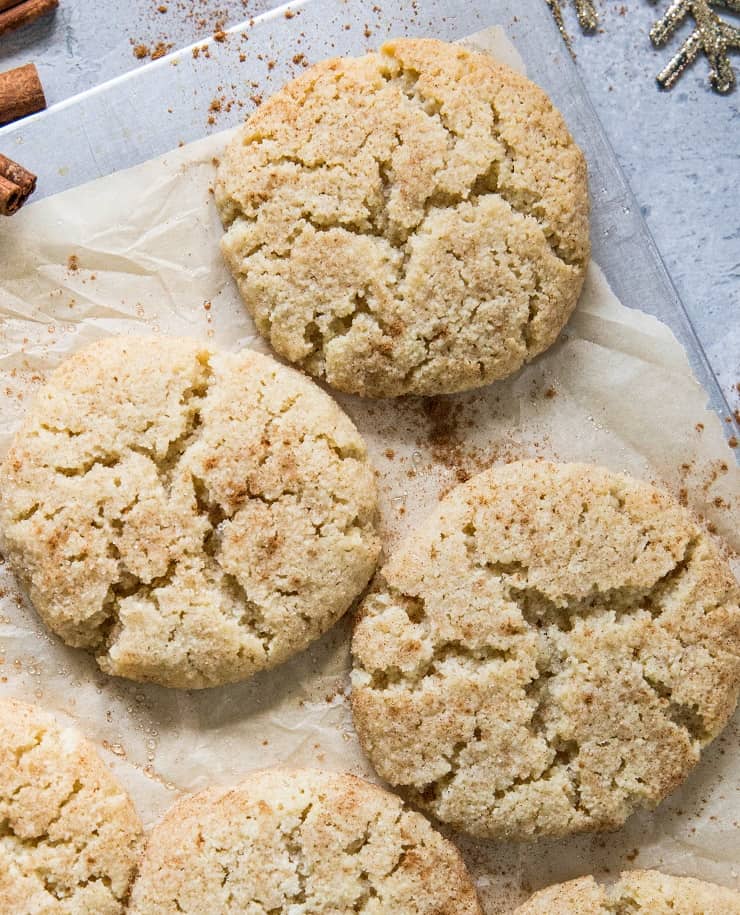 Keto Pecan Snowball Cookies – Buttery, flaky shortbread-like cookies studded with little bits of pecans and rolled in powdered sweetener that happen to be sugar-free and grain-free? You're going to LOVE these Keto Pecan Snowballs!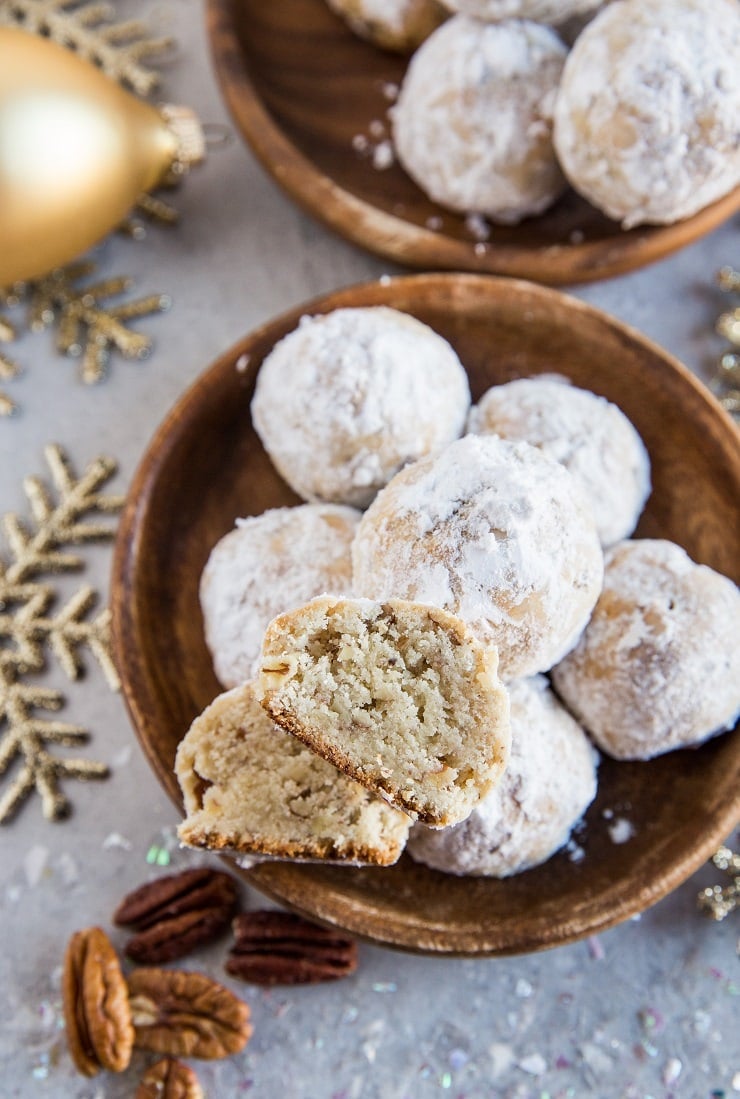 Keto Raspberry Thumbprint Cookies (Vegan) – My personal favorite Christmas cookies! Easy Keto Raspberry Thumbprint Cookies are full of vibrant berry flavor and taste rich and buttery. You'd never guess these berry-filled bites of joy are grain-free, vegan, and sugar-free!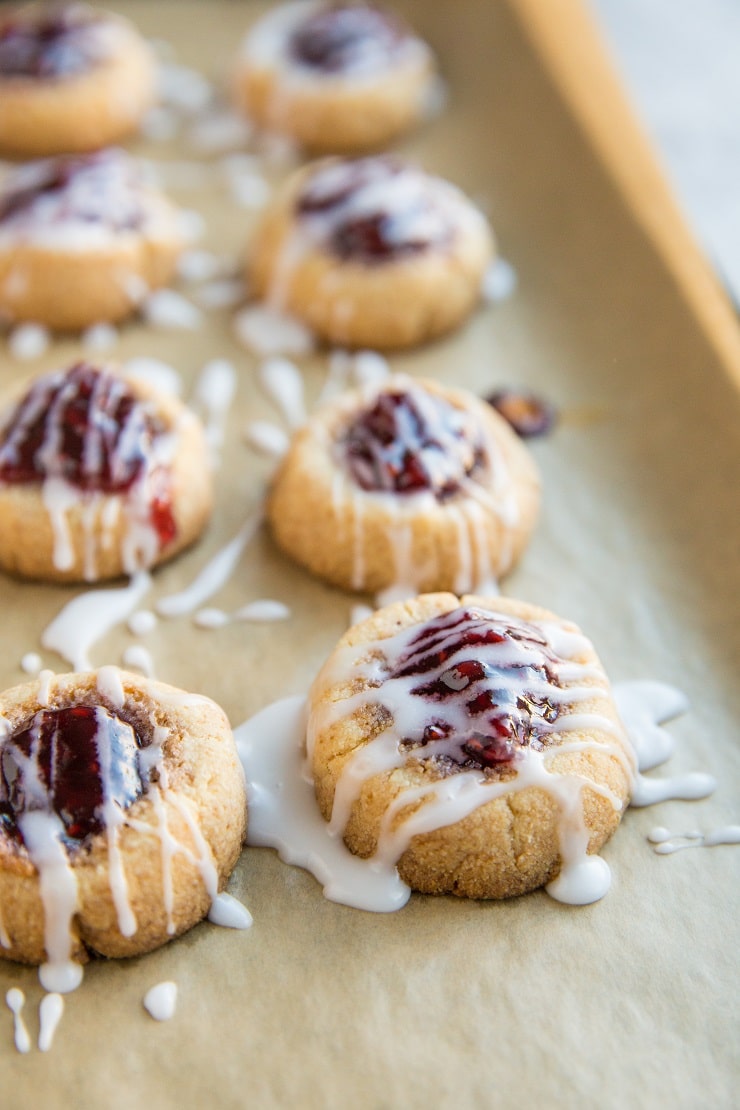 Keto Sugar Cookies with Almond Flour – Rich, buttery, soft and chewy delicious sugar-free sugar cookies! The recipe includes a dairy-free option as well.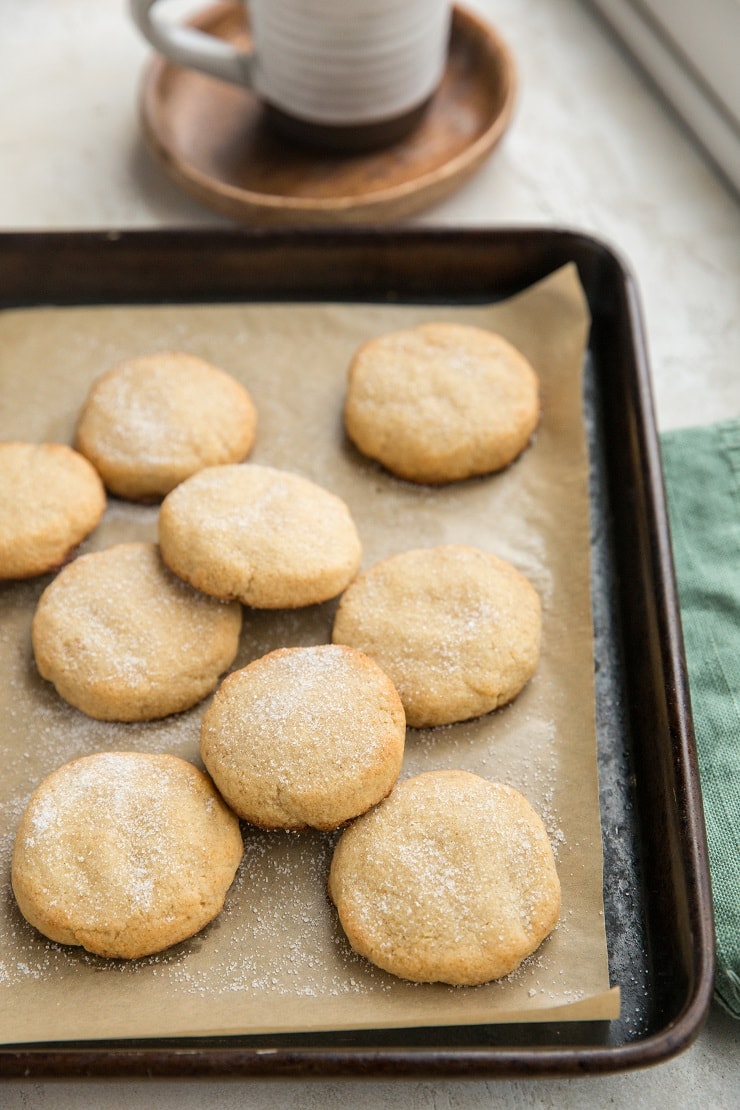 Keto Pecan Shortbread Cookies – I Can't Believe They're KETO Pecan Shortbread Cookies are here for any and all of your entertaining needs! Buttery bites of pecan-studded bliss!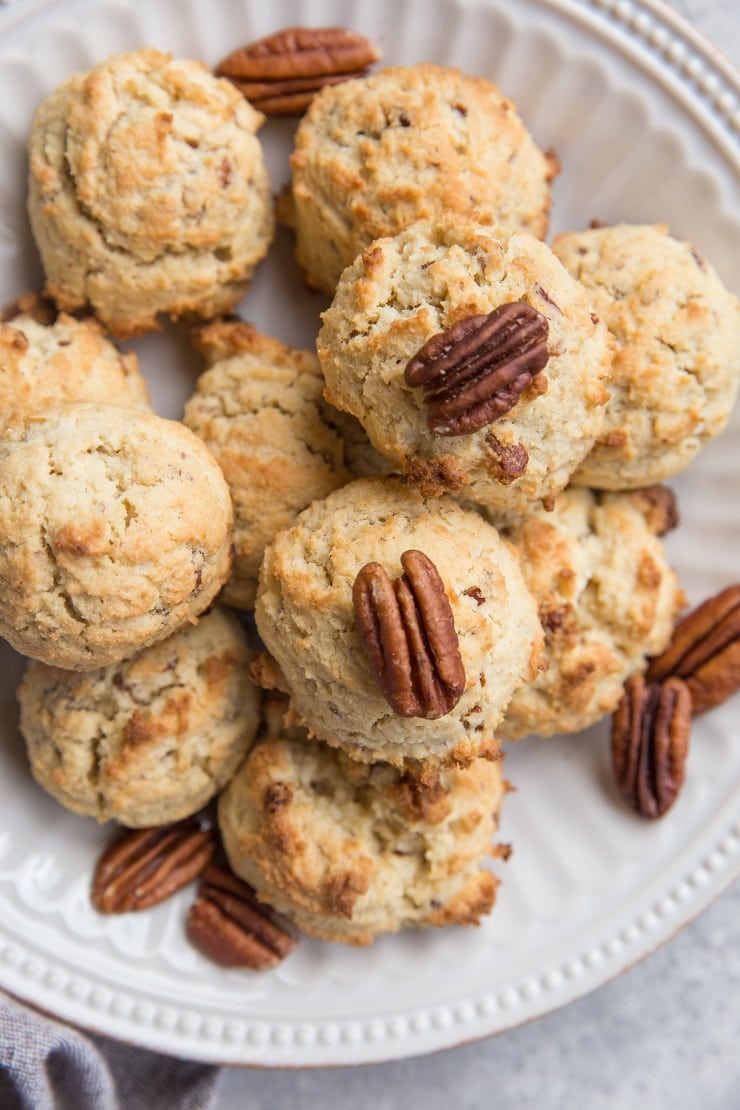 Keto Chocolate Crinkle Cookies – Classic crinkle cookies made grain-free and low-carb. Chocolate cookies rolled in (sugar-free) powdered sugar? What could be better?
Keto Lemon Cookies – Ideal for folks who enjoy fruit-forward desserts! Keto Lemon Cookies come with an irresistible glaze and are so easy to make! Zesty, soft and chewy, these cookies taste nice and refreshing while satisfying that sweet tooth.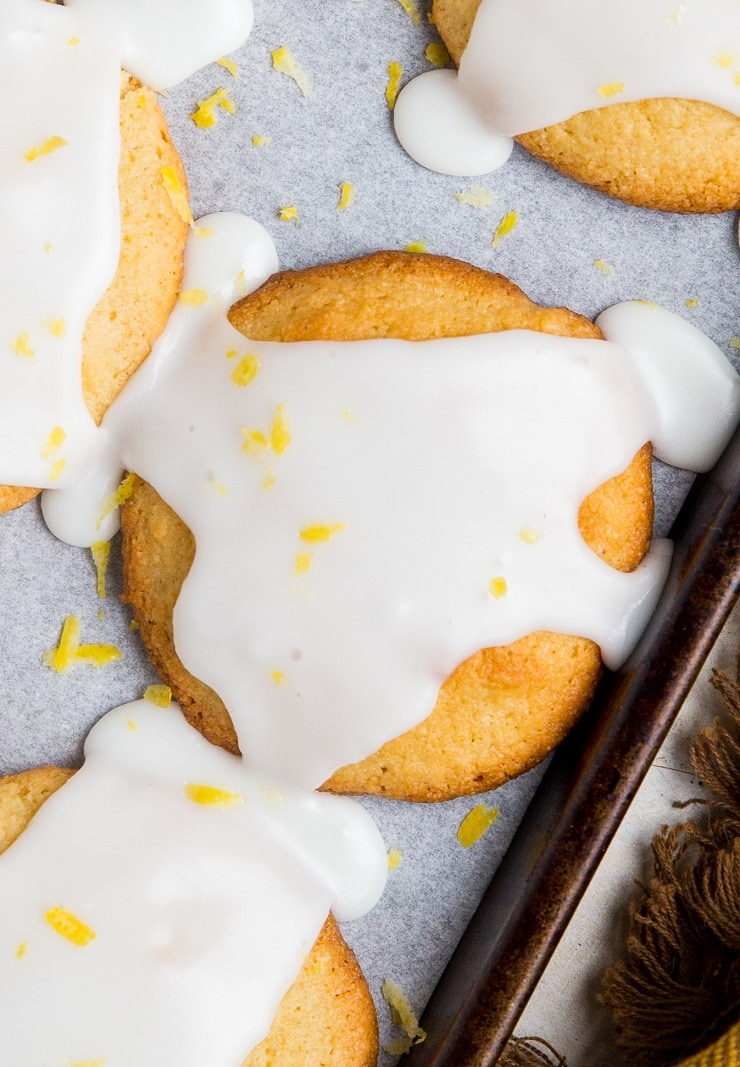 Keto Cowboy Cookies – An all-the-textures, all but the kitchen sink sort of cookie, loaded with goodies to make you swoon! Think of them as amazing chocolate chip cookies with shredded coconut, pecans, and a secret ingredient. 🙂 These lumps of gooey deliciousness are magnificently addicting.
Keto Chocolate Peanut Butter Pecan Turtles – Peanut Butter Chocolate Pecan Turtles are a fun and easy treat for people of all ages to enjoy! Made dairy-free, vegan and keto, these low-carb pecan turtles are a fun candy for sharing with friends and family or giving away as gifts.
Flourless Keto Peanut Butter Cookies – Everyone loves a peanut butter cookie, no matter the time of year! These Flourless Keto Peanut Butter Cookies made with only 5 basic ingredients are an incredible explosion of peanut butter flavor! As a personal aside, these are a huge hit in my family!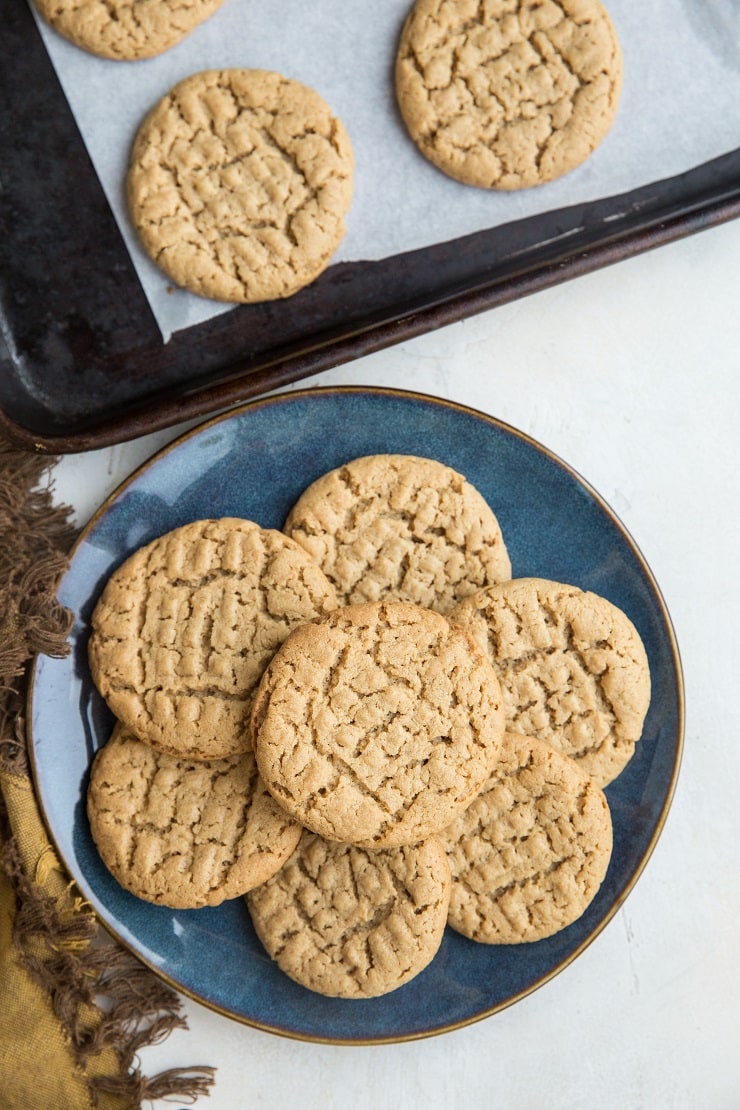 I hope you enjoy these keto Christmas desserts as much as my family and I do!
Feel free to let me know what you try!
Enjoy!
xo
If you make any of these recipes, feel free to snap a photo and share it on Instagram, tagging me at @The.Roasted.Root!