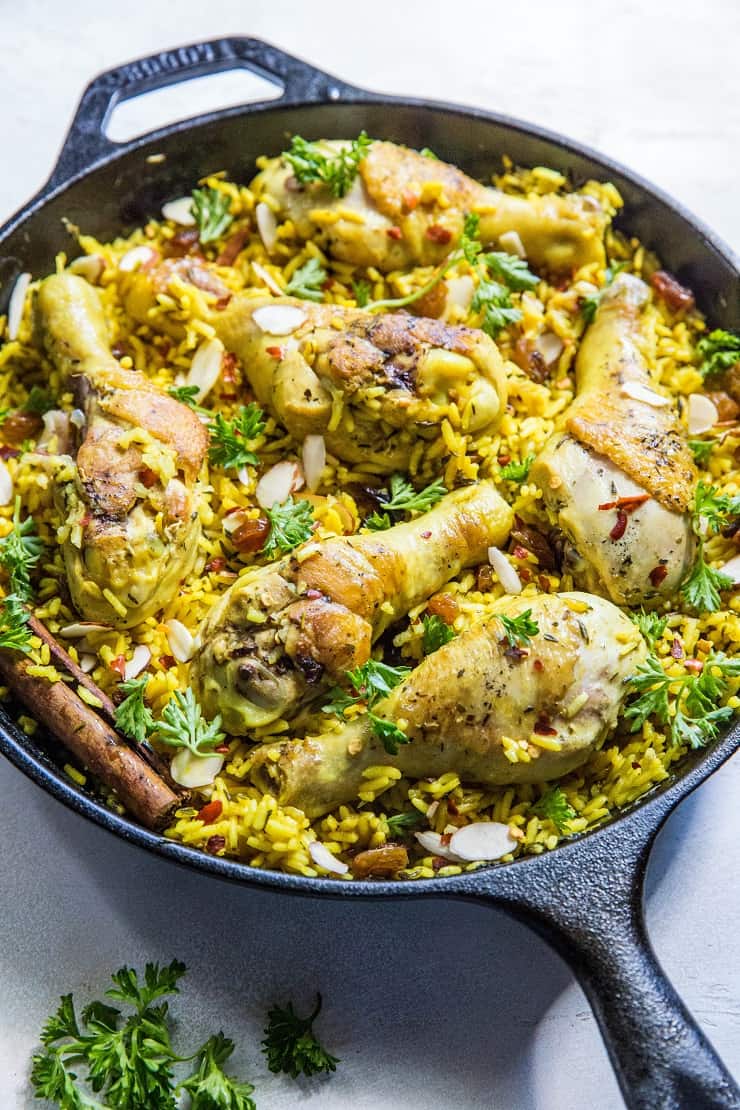 Easy Indian Chicken Biryani made in just one skillet. This delicious flavorful meal is perfect for a lovely evening in and is awesome as a meal prep recipe.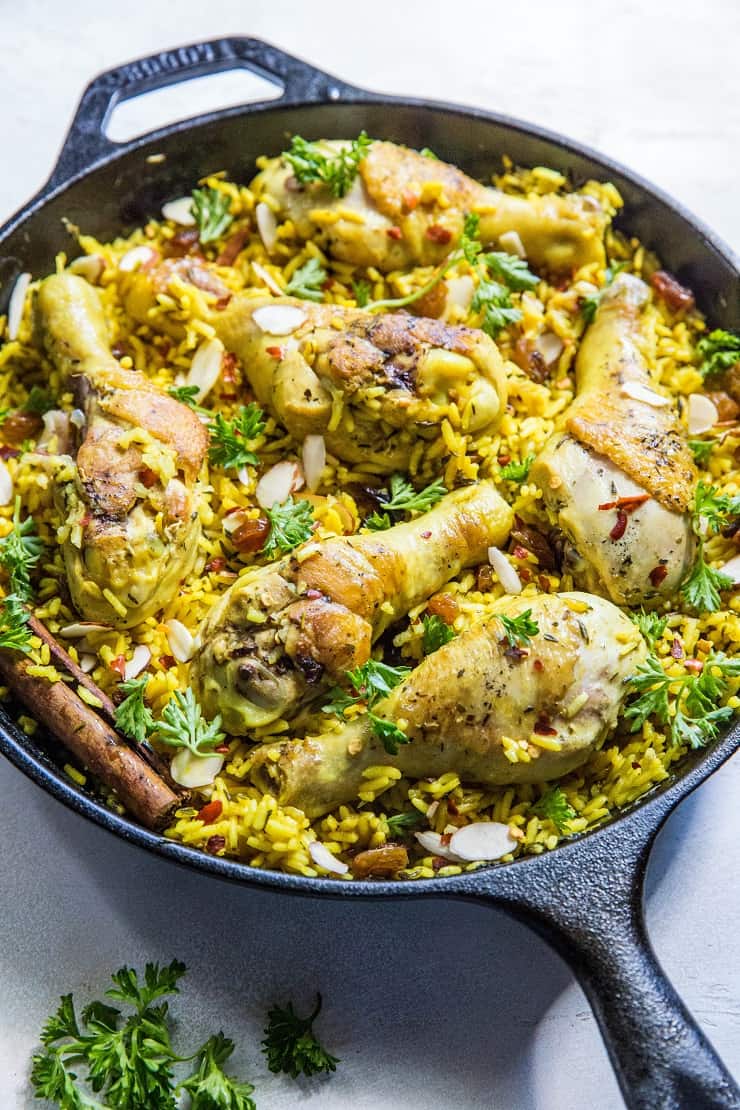 Have you ever tried Biryani?
Biryani is a classic Indian dish, which includes aromatic basmati rice studded with raisins, pine nuts, and/or almonds. It typically includes some form of animal protein, such as lamb, chicken, beef, pork, or shrimp.
When I go out for Indian food, I always order a biryani dish – it's always so difficult to decide between the lamb, chicken or shrimp for me! 
While it may seem like a complex dish, making chicken biryani at home is a cinch! It requires a long list of ingredients, most of which are spices, but don't let that fool you. There is nothing complicated about preparing the meal, and all you need is one large skillet.
In fact, I posted a One-Pot Chicken Biryani  recipe years ago, but have since modified it to be even easier wth fewer ingredients.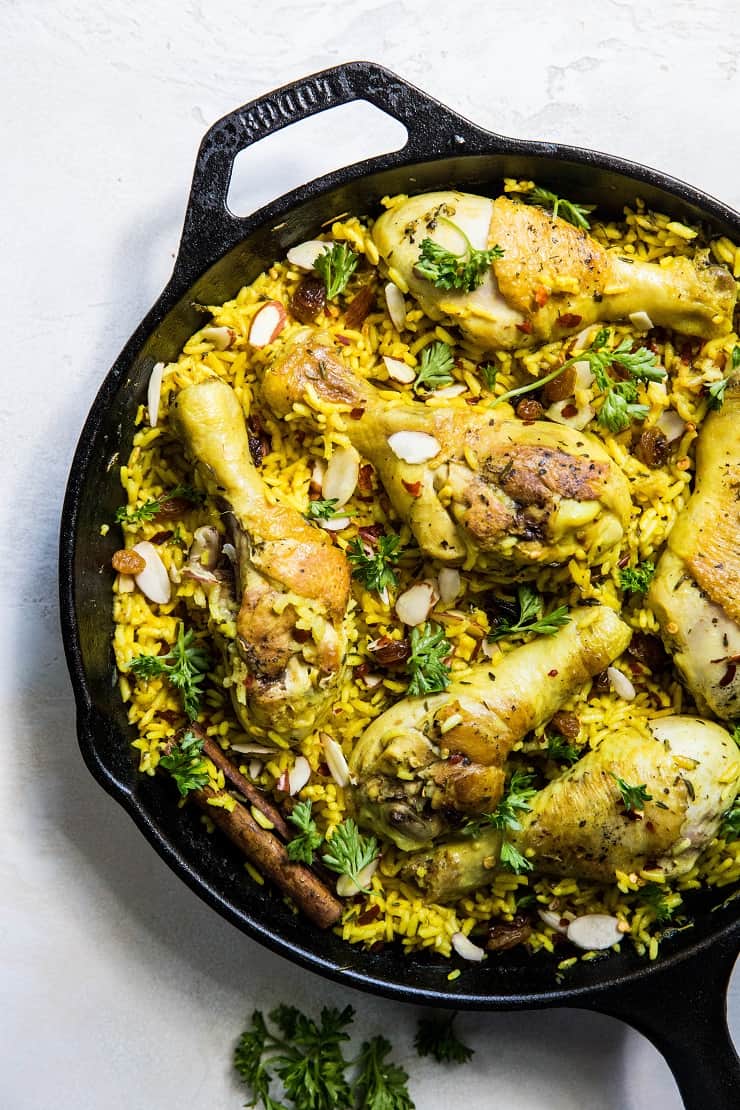 The dish is often served with a yogurt raita sauce, which I absolutely adore! I don't often make raita myself, because it contains dairy and I typically limit my intake to certain types of dairy. BUT just know you can absolutely whip some up for your own adventure.
The end result is a flavorful rice dish with a nice protein infusion, which you can either treat as a main dish or a side dish. It makes for a lovely evening in for those times you're craving takeout. 
Let's make Chicken Biryani!
Read More

about One Pot Indian Chicken Biryani