This recipe for Instant Pot Pot Roast with Balsamic Gravy comes from Natalie Perry's newest cookbook, The Big Book of Paleo Pressure Cooking! Check out this mouth-watering recipe and a review of Natalie's book right here, right now!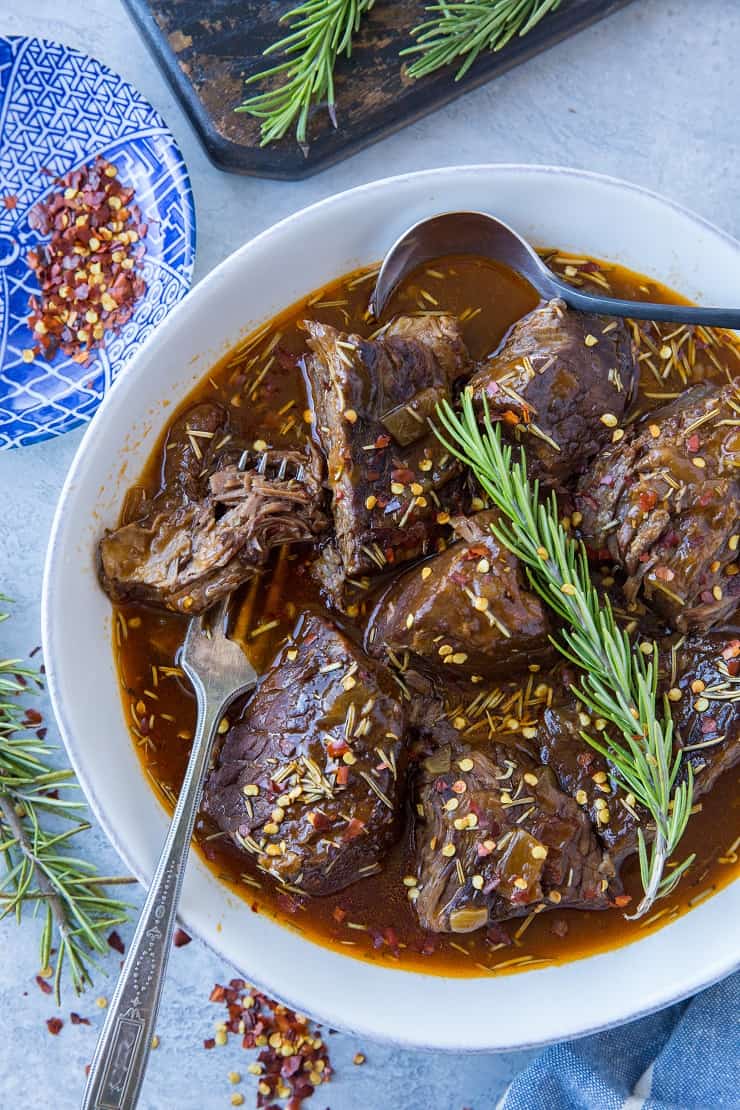 GUYS!
I'm so excited to share this recipe for Instant Pot Pot Roast with you, not only because shredded beef is one of my favorite foods ever, but also because it's comin' atcha from Natalie Perry's new cookbook, The Big Book of Paleo Pressure Cooking.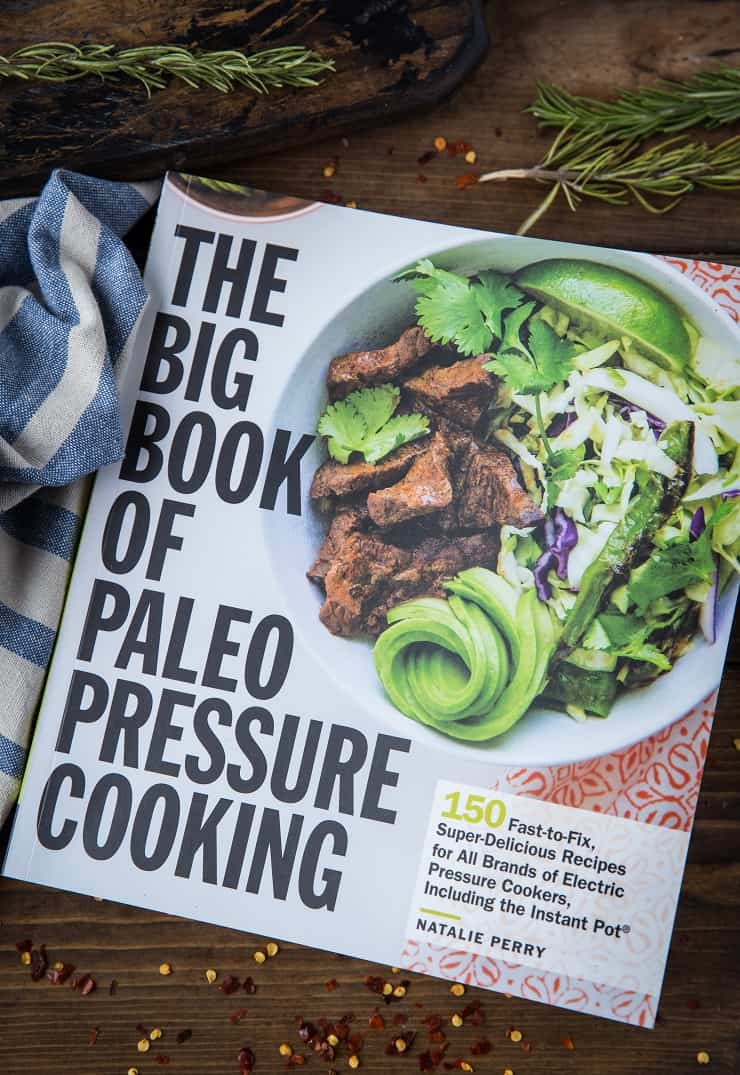 You may remember Natalie's first cookbook, The Big Book of Paleo Slow Cooking from my Crock Pot Citrus Pork Chili with Mango post last year. She's seriously an absolute rock star at recipe development in general and I'm amazed by her ability to generate such easy yet creative and delicious one-pot meals.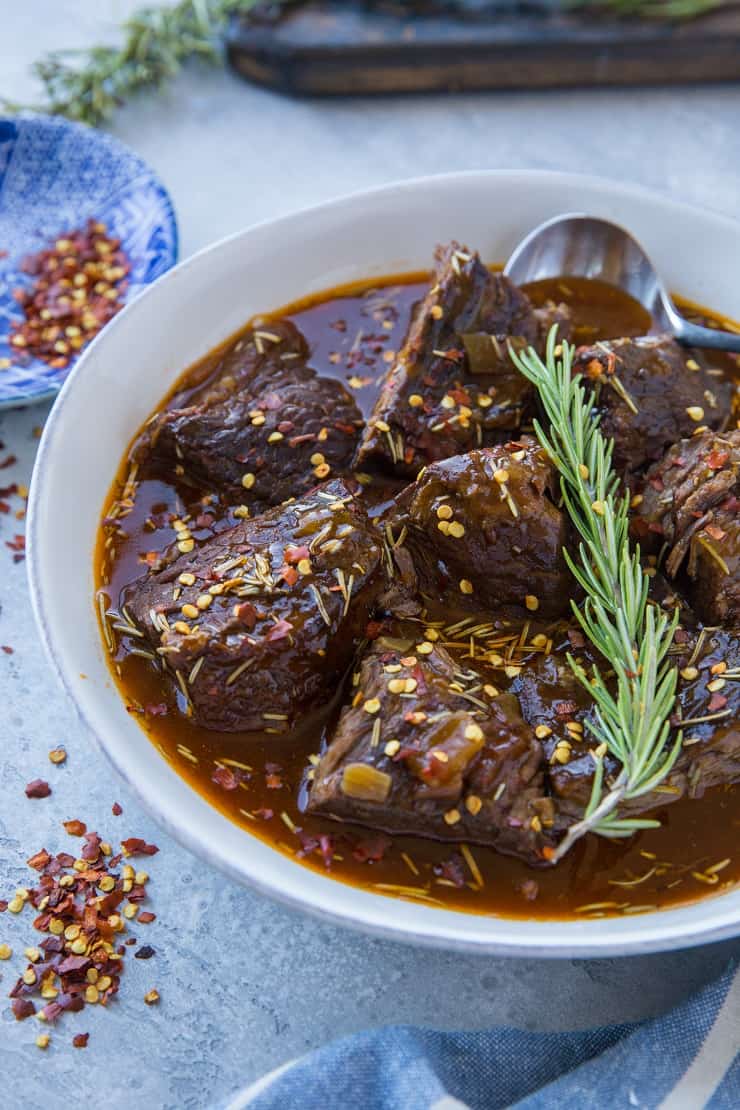 The way I see it, The Big Book of Paleo Pressure Cooking is perfect for the pressure cooking newbie to the pressure cooking maven. I'm still fairly new to my Instant Pot, and have found Natalies recipes to be so easy to follow. AND THEY'RE ALL SO GOOD! <- sorry to yell at your face.
The Big Book of Paleo Pressure Cooking includes an introduction that gives you the full rundown on how a pressure cooker (any brand, not just Instant Pot!) works.
My mom recently told me she has trauma from her childhood when her mother left their pressure cooker for too long, and the lid blew off, creating a huge mess.
Rest assured, you don't need to worry about such things with modern electric pressure cookers, AND Natalie's book will lead you to the ultimate understanding on how to use it.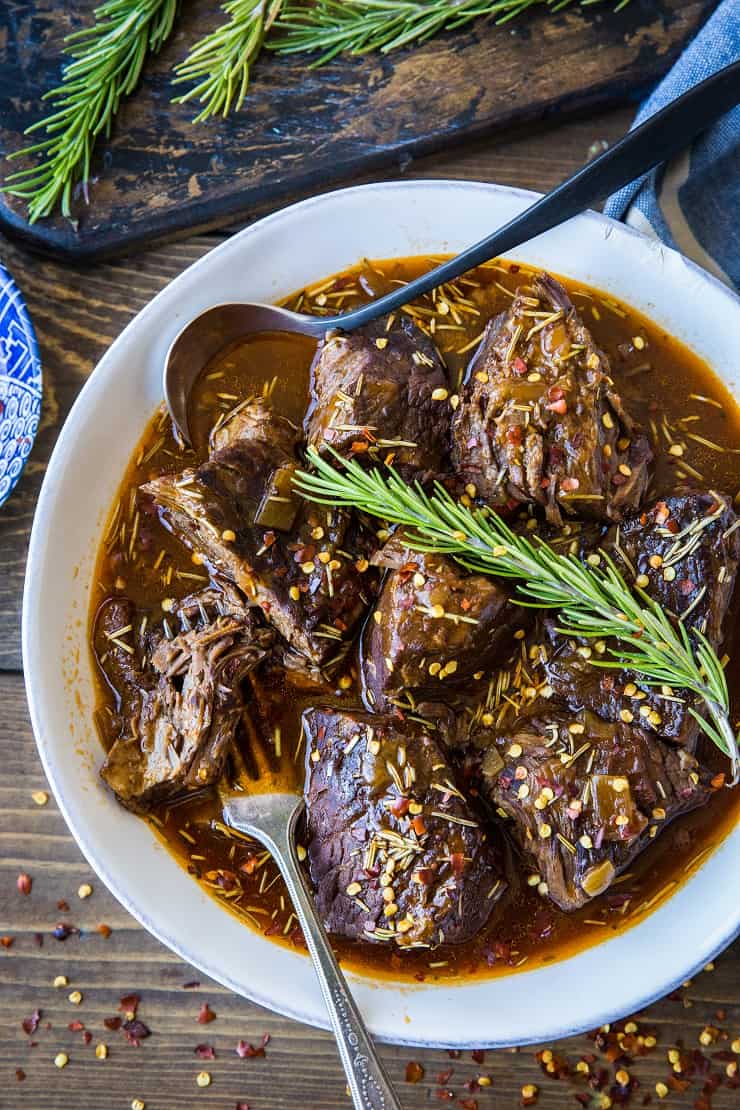 In addition to the complete guide to Pressure Cooking 101, Natalie's book includes Appetizers, Drinks, Soups, Main Dishes (Beef, Turkey, Pork), Side Dishes, and even Desserts.
Aside from this crazy tasty pot roast, I'm jonesing to make:
Smokey Turkey Meatballs with BBQ Sauce

Turmeric Detox Broth

Creamy Southwest Chicken Soup

Zuppa Toscana

Easy Coconut Lime Chicken Curry

Chipotle Shredded Taco Beef

Gyro-Inspired Shredded Beef and Tzatziki Sauce

Tex-Mex Meatloaf and Nacho Cheeze Sauce
…and so, so much more.
Let us discuss this pot roast.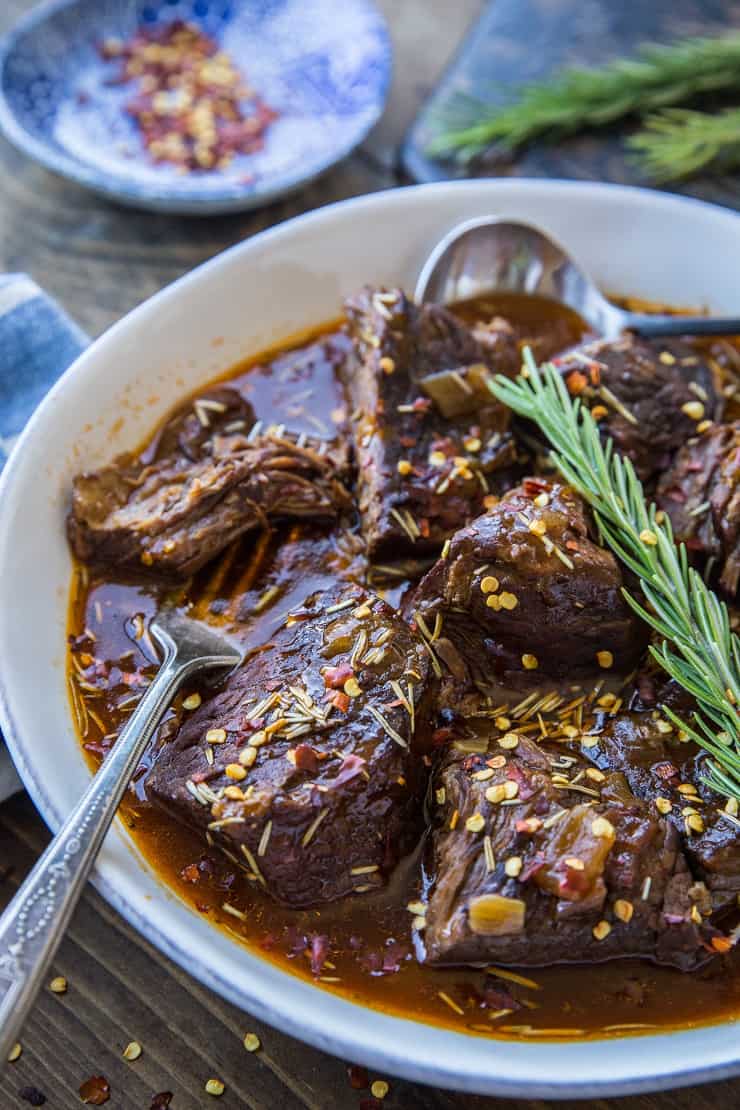 You guys, it's just so simple. There is hardly any prep involved, and the end result is this tender, flavorful fall-apart meat that will instantly become a staple in your home.
Serving options? I ate the pot roast with spaghetti squash and found it to be just the perfect meal. You can also serve it up with roasted vegetables, rice, gluten-free pasta, vegetable noodles, etc.
Be sure to check out The Big Book of Paleo Pressure Cooking on Amazon!
And now… that pot roast!
Instant Pot Pot Roast with Balsamic Gravy
Instant Pot Pot Roast with Balsamic Gravy is a flavorful meal to share with family
Instructions
Turn the cooker to the high saute setting and add the avocado oil to the pot.

Cut the roast into 2 or 3 large pieces. Sprinkle the sea salt over the meat. Put the roast pieces into the pot and sear on two sides, 3-4 minutes each. Turn the cooker off.

Add the onion to the pot. Whisk together the vinegar, garlic, and tomato paste and then pour it over the beef. Sprinkle the black pepper and red pepper flakes on the meat and lay the rosemary on top.

Close the lid and the steam valve. Set the cooker to high pressure for 60 minutes. Let all the pressure release naturally 0 this should take 15 to 20 minutes.

Transfer the beef to a large plate and break it up into large 2 to 3-inch pieces.

Turn the cooker to high saute. Whisk together the beef broth and tapioca flour and while whisking the pot juices, slowly add the broth slurry. Cook for 2 to 3 minutes until the juices become bubbly and slightly thickened into a gravy.

Serve the beef with the gravy (mashed potatoes are highly recommended here).
Nutrition