By Julia 10 Comments
Whip up this comforting Classic Shepherd's Pie, and everything will be graaaavy.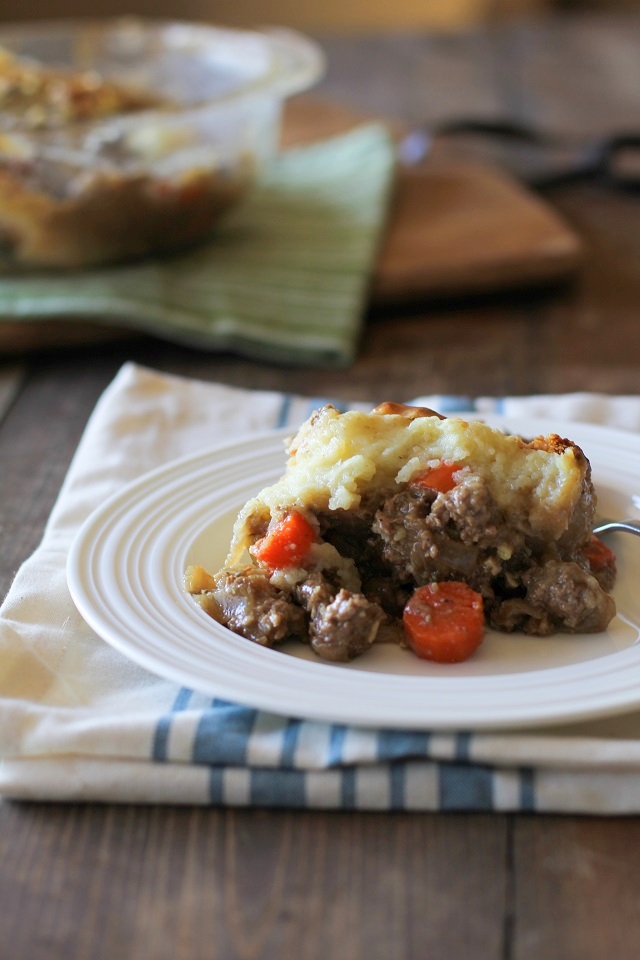 Fuh-RYYYY-Deeeee! What are we all doing this weekend? Word has it, we're actually going to get some snow in the mountains, so I'm envisioning myself trapped inside with white fluff up to the rooftop, cuddled up with a blanket and all the boozes in my hot chocolate. Never mind that the weather service is calling for a mere 3 inches…a girl can dream. And and then she can snow shoe to the top of a mountain and ride the powder wave alllllll the way dooooooown.
Sorry. I just got lost in my own fantasy.
Lo and behold, St. Paddy's Day is just around the corner! Insert green beer emoji here.
Psych! There's no green beer emoji. Made ya look!
Any holiday that celebrates beer, meat, and potatoes is my kind of holiday. Did you know Guinness is my favorite non-microbew brew? Like I could just drink that ish like a bloomin' milkshake. A big, beer-y, hearty, satiating, gluten-filled milkshake. Suuuuh-lurp.  Remind me to procure some ice cream and make an honest woman out of myself, mkay?
Le sigh…can every day be St. Patrick's Day?
…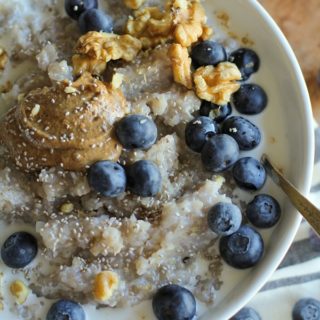 By Julia 21 Comments
Thank you Bob's Red Mill for sponsoring this post! For more delicious recipes and a coupon for $1.00…