By Julia 9 Comments
A seafood paella recipe, plus a rioja wine and tapas pairing to create a match made in heaven.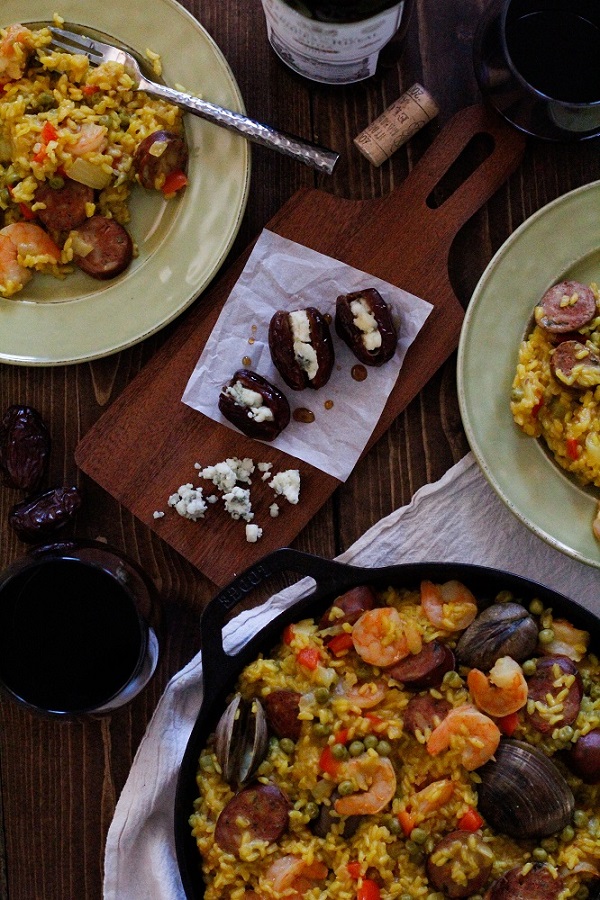 This post is sponsored by Rioja Wine but all opinions are my own.
Over the years, I've been pretty forthcoming about how much I enjoy a good swig of wine. While I'm not going to turn down a glass just because it doesn't pair perfectly with a meal, I certainly do love a well-matched wine and food experience. Honest Cooking and Rioja Wine partnered up for a Match Made in Heaven campaign, and asked if I was interested in telling you folks all about Spanish rioja wine. I didn't think twice before shouting a resounding "yeeeeees!" from the mountain tops.
If you've never heard of or tried rioja wine, you're not alone! Let's take a hot minute to fun-fact this out!
Rioja 101
Originates from the Rioja region in Spain. In order to be a true rioja, the wine must have been produced in this region.
Comes in white, red, and rosé blends.
Red blends are typically 60% Tempranillo, 20% Garnacha, with a small amount of Graciano and Mazuelo.
White blends predominantly include Viura grapes, as well as Malvasia, and Garnacha blanca grapes.
Rosé blends are blushed with red Garnacha grapes.
Most wines are barrel-aged in either French or American oak.
Winemakers age their blends before release so that they are ready to drink as soon as you buy them – you don't need to lay these wines down, although you certainly can!
Rioja blends are food-friendly! They can be paired with a large range of meats, vegetables, cheeses, and fruits.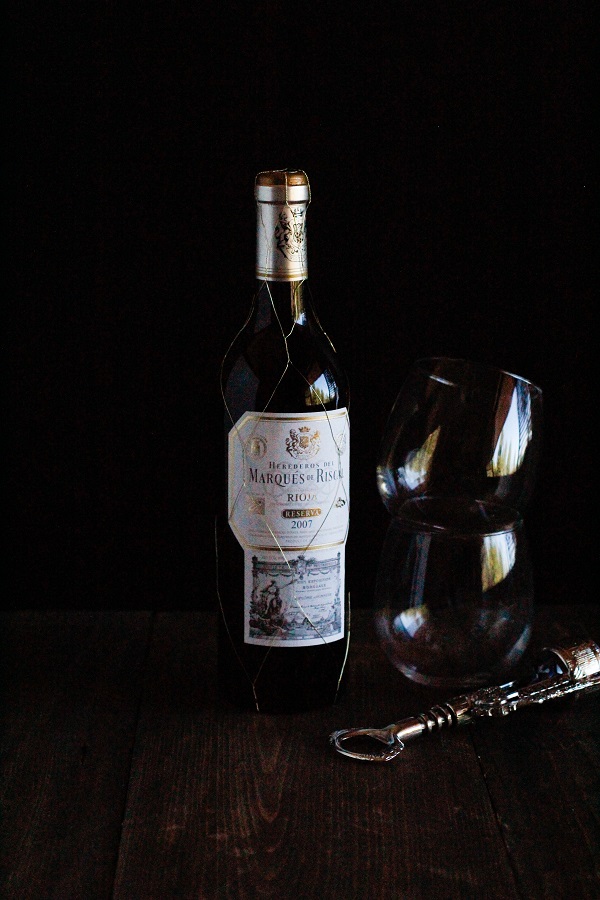 I was given free-reign to select the type of rioja I wanted to use for this post, so I went with Marqués de Riscal Reserva. This is a red wine, which is barrel-aged in oak for at least one year and then bottle-aged for at least two years before it's released. It has a sweet, yet peppery flavor. My Rioja Pairing Chart informed me this varietal would be excellent with seafood paella, as well as lamb dishes, mushroom risotto, barbecue beef brisket, ratatouille, and moo-shoo pork. In essence, it pairs well with all the delicious foods.
…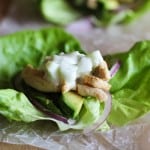 By Julia 23 Comments
How many lettuce wraps can you fit into your mouth at once? These. They're like a Seven Cheese Macaroni Chicken Pot Pie Pizza à la mode with a side of bacon. Minus all seven of the cheeses, the macaroni, the pot, the pie, the pizza, the à la mode, and the entire side of bacon. They're more…