By Julia 6 Comments
Mayo-free avocado egg salad makes an easy go-to lunch recipe.
All the Fats Egg Salad comin at ya face!
Sometimes we need silly simple things in life to offset all the complicated ones. Lunch should be the easiest thing we do all day, can we agree? How about we put a spinerooski on our lunch routines and enjoy this über simple and sinfully creamy All the Fats Egg Salad, which happens to be made out of just four simple ingredients?
All the Fats Egg Salad. Game.Change.Er.
…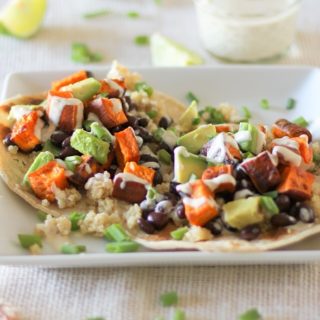 By Julia 28 Comments
Mondeeeeeeee! We're going meatless! It's Monday and we're all groggy from daylight savings, but looky here: we've…