By Julia 11 Comments
It's that time, folks. Boys and girls of all ages are packing their pencil boxes and heading back to school! For your dining convenience during the busy school year, Sabra and I have teamed up to make your back-to-school eats fresh, easy, and healthy. Let's get our brain food on!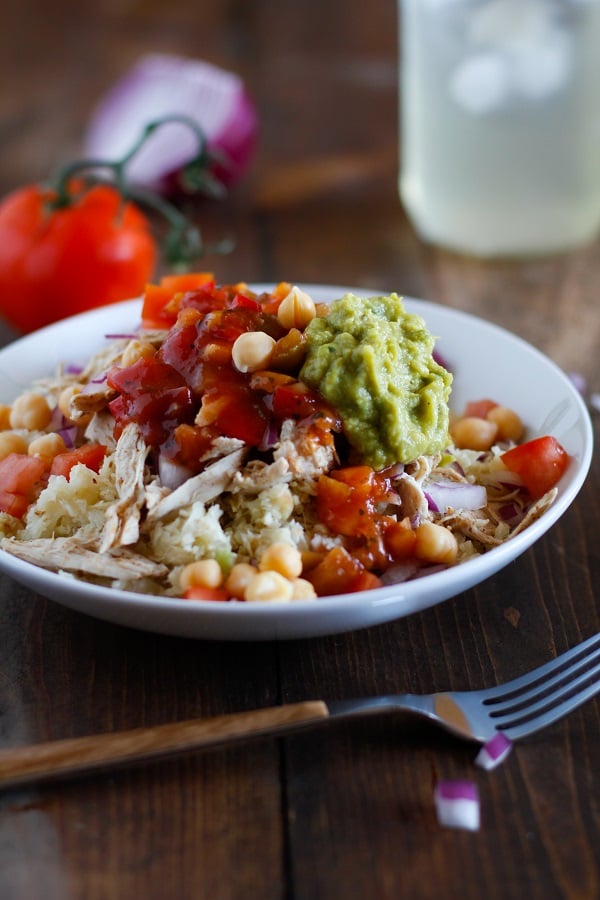 The term, "back to school" summons up fond memories of scrunchies, the color teal, leggings, purple slip-on shoes, unitards, Heathcliff, Boby's World, En Vogue, Salt-N-Pepa, Pogs, Nano Babies (or Tomagotchi), pay phones, etc., etc., go infinity and beyond.
While I don't have kids and am no longer in school myself, I remember the necessity for straight-forward, simple, and lightning-fast meals.  From grade school all the way through my master's degree, it was always go, go, go, shovel down food, and go some more.
So in honor of the school year hustle and bustle, I teamed up with Sabra to create a back-to-school recipe that would be perfect for throwing together any night of the week, lickety split.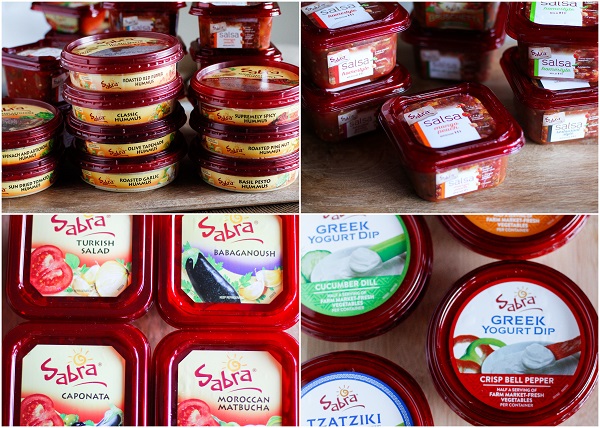 Sabra sent me a very generous shipment of their salsas, hummus, Greek yogurt dip, guacamole, and Mediterranean salads. I immediately thought how easy it would be to include any of these dips in school (or work) lunches.
What I would have given for some hummus and veggies when I was in gradeschool, or a dollop of Greek yogurt dip in my turkey and lettuce pita when was I was in high school. Or some guacamole in my burrito-to-go in college. Or some caponata/salsa/guac on my spoon, en route to my face…right now.
I used Sabra's spicy guacamole and mango peach salsa in these shredded chicken cauliflower rice burrito bowls, which made the meal come together in no time at all. Plus: delicious.
…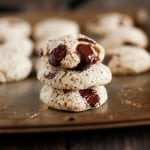 By Julia 22 Comments
Lookit these lumps. I've been on the prowl for THE perfect gluten-free chocolate chip cookie recipe for many moons, and I daresay, I have found it! But this isn't it. Just kidding, it totally is. IMO, there's absolutely nothing that compares to a fresh-out-of-the-oven chocolate chip cookie. BUT, because I don't eat the glutens, my life…