By Julia 14 Comments
Gluten Free crepes with white cheddar, maple spiced apples, and salted coconut caramel sauce…
Cue the drool!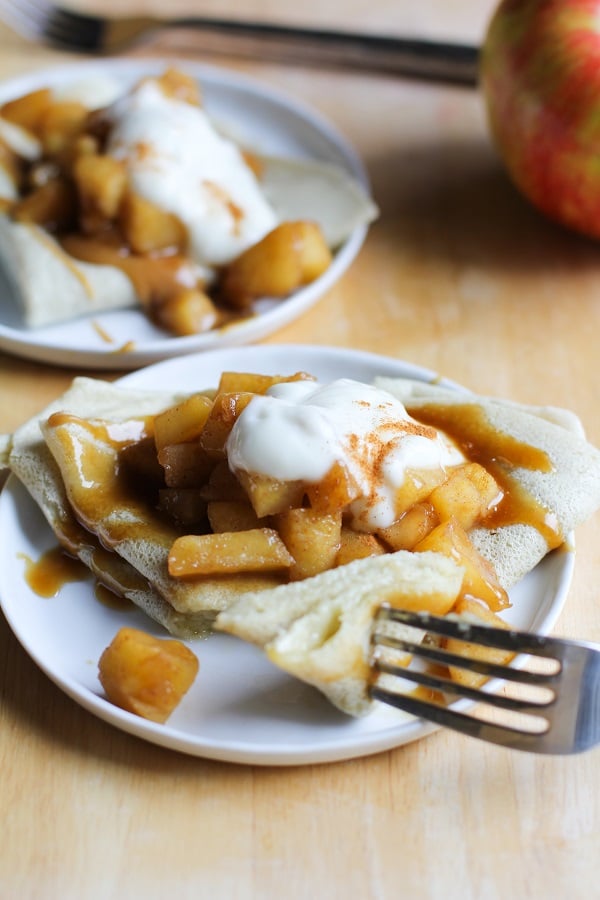 How do you do with the sweet and savory combo? Like, could you just ravage a bag of chocolate covered pretzels, or would you rather keep your sugar away from your salt and your salt away from your sugar? Deez crepes are all about sweet and savory flavors getting along famously in holy crepetramony.
Get it? That's like matrimony, but for crepes.
Let's keep going.
I have so much to say about this crepetramony, so let's start with the savory portion of this recipe: CHEESE.
…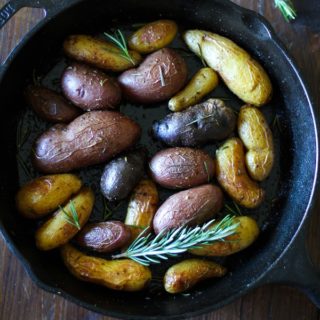 By Julia 32 Comments
Carbs. Does anyone reaaaaaaally know what a fingerling potato is? I googled it because in spite…