By Julia 5 Comments
Hearty and healthy crock pot chicken, artichoke, and kale soup – a simple recipe that requires few ingredients and is made easily in your slow cooker!
Ahhhhknow. It's still summer, it's still hot, we're still relishing room-temperature food, but I couldn't help but share this bowl of comforting cold-busting bliss. I mentioned in my last post that amidst travelling last week, I procured some gnarly sinusy face and chest gunk, which has made me fairly disinterested in food that requires any sort of effort to consume. Enter: Disslurpysoup.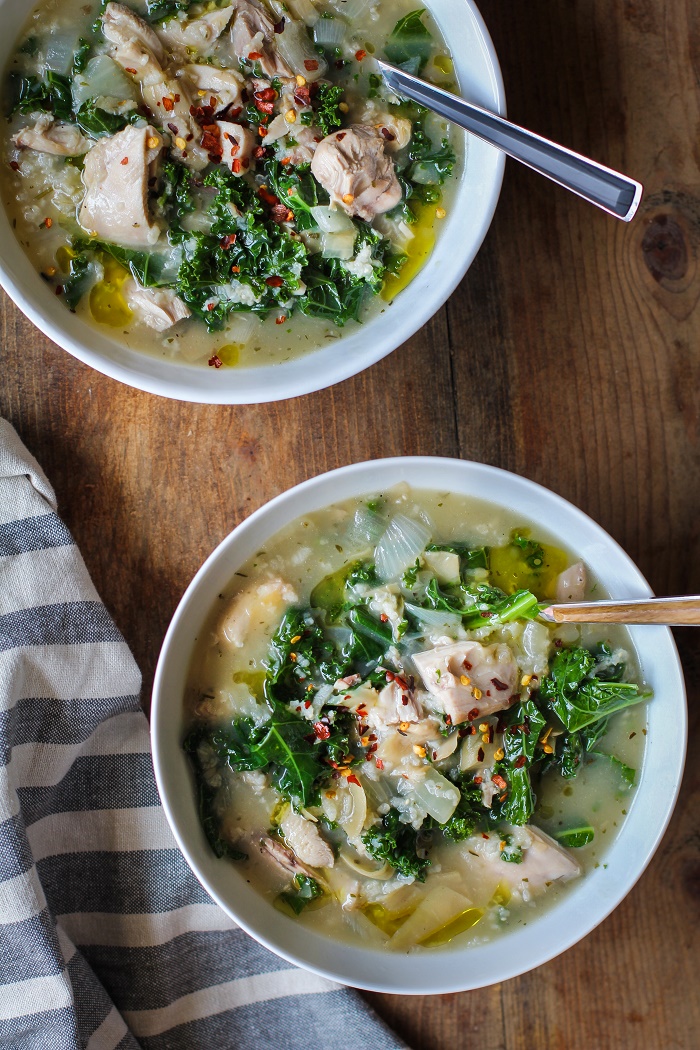 This recipe was inspired by a trip to the prepared food section of Whole Foods a couple of months ago, when I was too lazy to cook. I spotted their Chicken and Artichoke Soup, gave it a whirl, then decided to reverse engineer it and make it my own. It truly is the perfect comforting meal – great for any time of year (provided you're cool with sweating while eating during the heat of summer), any occasion, and particularly marvelous for those days you feel under-the-weather and just need a thick blanket, some couch time, and perhaps some Netflix + chill.
…
Hello there! What are you up to this weekend? It's it still smokin' hot where you…