By Julia 16 Comments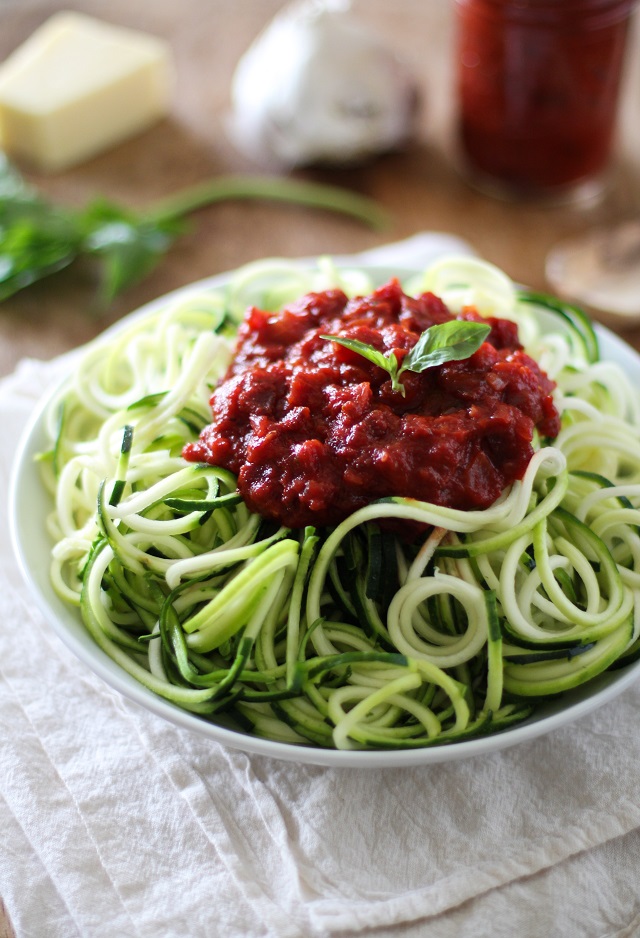 Welcome back after 4th of July weekend! How's your noggin? Do you have any stories for me? Please, do tell! I went up to the Tahoe last week, plunked down the ol' vehicle at my mom's house, and spent the weekend hanging out with friends, day drinking, trail running, getting rained on-ing, sunning, and fireworks watching. I couldn't have asked for a more relaxing weekend.
And now it's time for a pasta cleanse.
With the beet marinara sauce.
Marinara sauce. Hot.topic.
I've always admired those who spend a great deal of time and energy on making authentic Italian sauces. My friends who make their own pasta sauces are very invested in having their sauces turn out the same way each and every time (a stark contrast to my fly-by-the-seat-of-my-pants-little-this-little-that-BOOM-pasta-sauce approach). They use very specific canned (or fresh) tomatoes, with a very specific amount of garlic, measure the sugar to the T, and let's not even discuss the wine v. no wine or the cinnamon v. no cinnamon scenario, there's just not enough storage space on this site to even.go.there.
…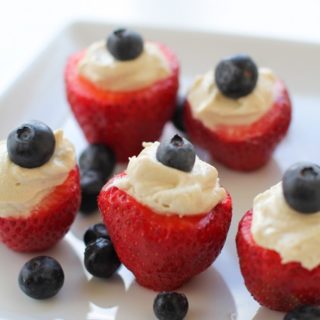 By Julia 7 Comments
Heyo!  Happy Independence Day weekend! I recently discovered the amazingness that is no-bake vegan cheesecake filling…