By Julia 17 Comments
Hey now. This'll make you lose your britches.
If any combination, permutation, and/or all of the bellow apply to you, drop everything you're doing right meow and make this!
You love lentils

Curry's your jam

You enjoy a good hunk of cheese

You dig rice.

Things that are creamy make you say hey-o!
So basically, all of you'uns should get up on this like an undergrad in cutoff jorts on a mechanical bull.
Sorry bout the visual.
Or, you're welcome?
…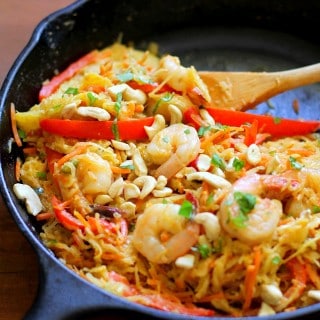 By Julia 17 Comments
Roughly 67.3% of my diet circa 2000 consisted of Pad Thai. I had the blinders on…