By Julia 8 Comments
Fermented pancakes! Get on board!
Have you ever made pancakes using yeast? Spoiler alert: it's madness!
My favorite scent on the planet is Pancakes Cooking on the Griddle.
I know…shocker.
After announcing on Monday that I'm writing a gluten-free pancakes e-cookbook, you can imagine if there were an a Pancakes Cooking on the Griddle air freshener I'd be all over it.
I bet you're wondering what my second favorite smell is. Well, I'll just tell you: it's that of Yeasty Dough Rising. Combine Pancakes Cooking on the Griddle and Yeast Dough Rising, and we're talking nirvana.
Making these pancakes brought back fond memories from childhood.  My family was big on weekend pancake breakfasts, plus my mom used to bake homemade bread regularly. For me, these overnight yeast pancakes are a hybrid of the two. They smell (and taste) just like homemade bread, but with a super moist and spongy texture. I think this may just be the most comforting breakfast I have ever made.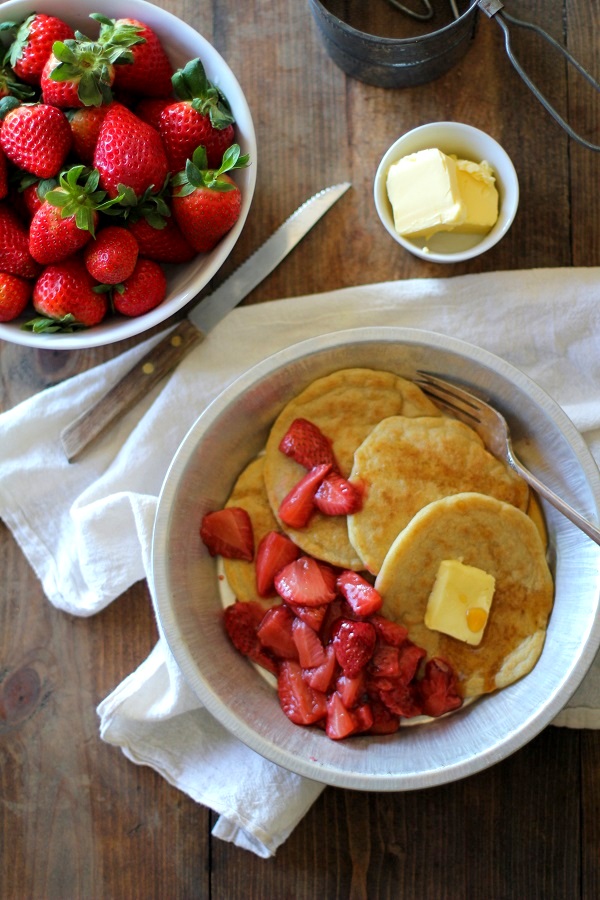 …
By Julia 24 Comments
These Cranberry Orange Scones are gluten-free, naturally sweetened, and dairy-free, making them a healthful breakfast or…