The Top 22 Recipes From 2022 on The Roasted Root are right here for your feasting enjoyment! Whip up my highest performing recipes from the year for guaranteed deliciousness!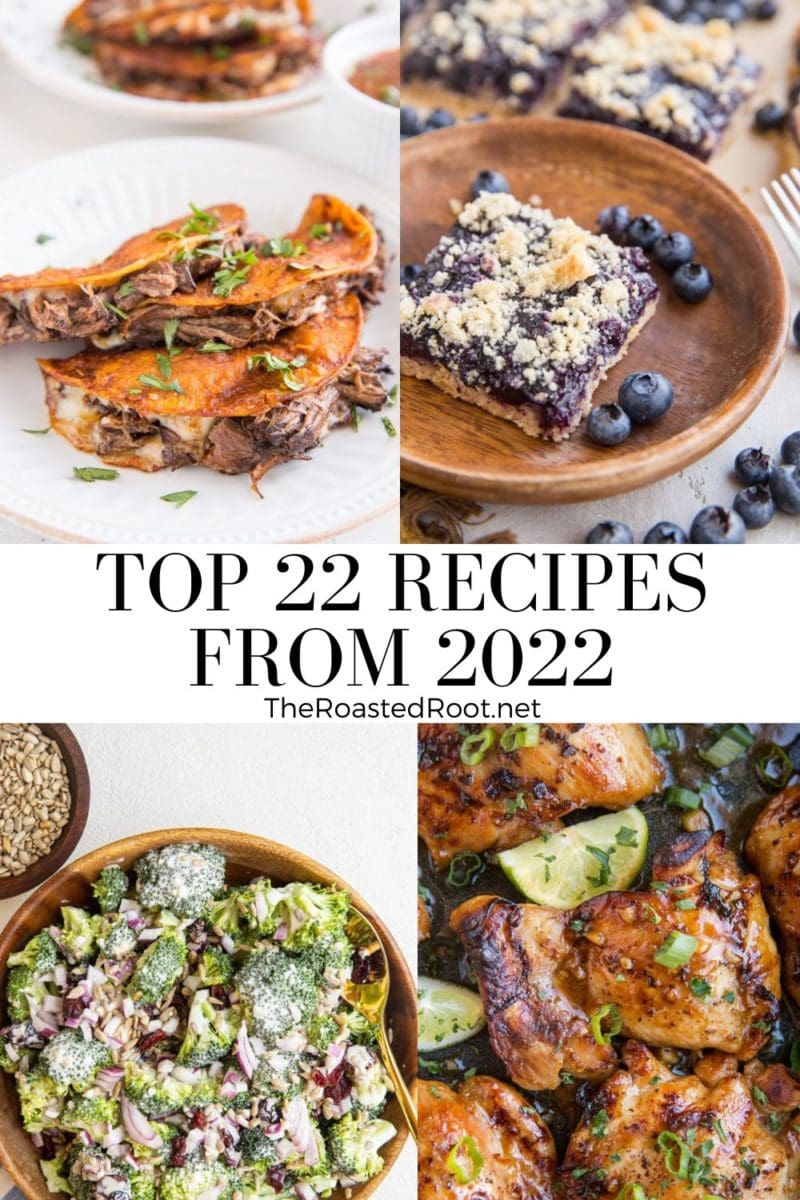 It has been another amazing year on The Roasted Root!
I'm so grateful to you for all of your support. It's your presence here that ensures I get to share my creations, so I thank you from the bottom of my heart for continuing this adventure with me.
While I didn't always feel deeply rooted (pun intended) in what I do for a living, the last two years have really solidified my relationship with sharing healthy recipes.
What once felt like this little thing that played in the background of my life has become a huge portion of my life. So thank you for being a part of it! You make a bigger difference than you realize.
Okay, food and numbers and numbers and food.
When I took a look at my analytics for the year, two things that immediately jumped out were my chicken recipes and recipes with oats were the true leaders.
My sweet treat recipes always get the most attention year over year, and the same was true for 2022.
In addition, my quick, easy, healthy main course recipes were well-received. I'm assuming this is because you're like me – you want delicious meals that don't require a ton of ingredients or a lot of time to prepare.
What is in store for 2023?
I'm having this site redesigned (YAAAY!!!). While I love the simplicity and speed of the site, I feel the homepage and recipe index are not as easy to navigate as I would like.
So the main goal with the new site is to make it much more user-friendly and inspire you to stay as long as you would like to sift through over 2,200 recipes.
The new site will be live near the middle to end of 2023.
In addition, I will continue making new recipes and also revamping older recipes to give them a little facelift and keep them relevant.
Is there anything you would like to see this year? Feel free to leave a comment, send me an email or a DM on social media with any requests or suggestions.
Let's jump into these delicious favorites! Let me know which ones you try!
Top 22 Recipes From 2022
Healthy 6-Ingredient Apple Oatmeal Cookies – My top performing recipe from 2022! Made with wholesome ingredients for a health-conscious treat! They are so easy to make and are flourless, dairy-free, vegan, and refined sugar-free. My 6-Ingredient Healthy Oatmeal Raisin Cookies followed closely behind.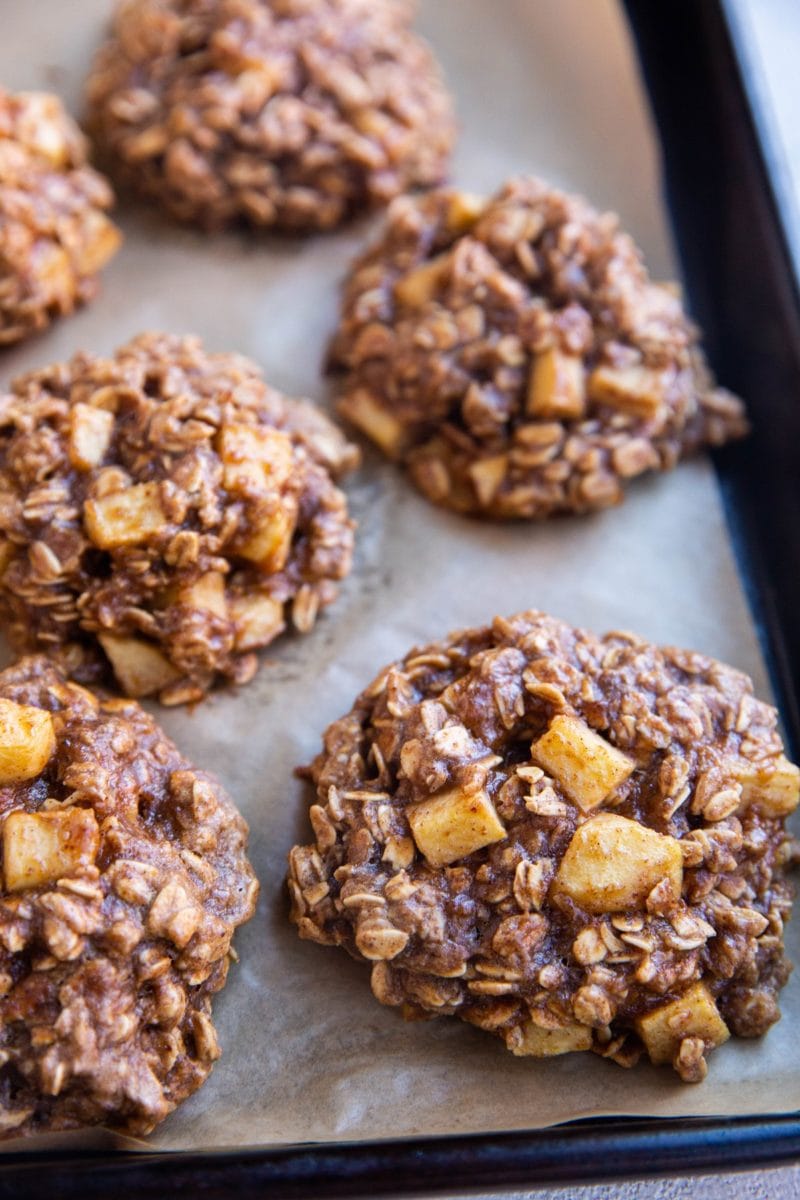 5-Ingredient Crock Pot Mexican Shredded Chicken – Whip up this simple yet tender and flavorful Mexican chicken for or tacos, burritos, enchiladas, and more! It turns out so tender and delicious!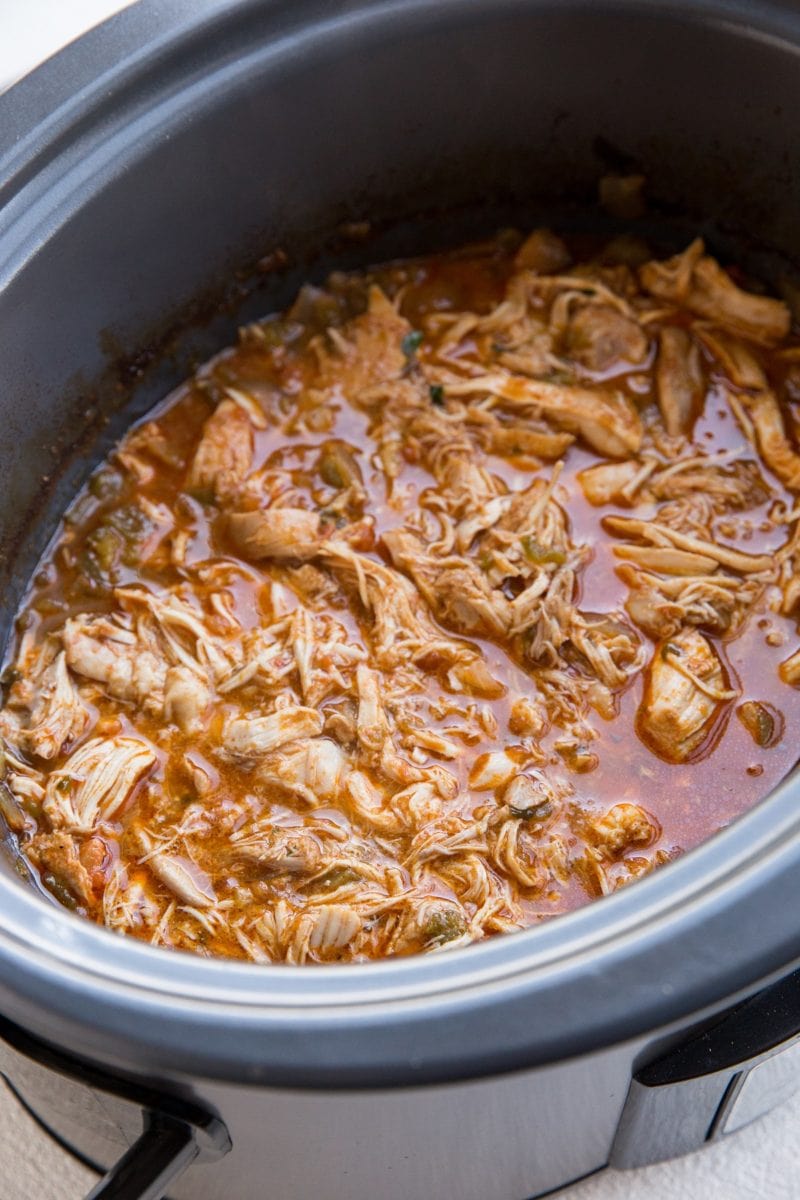 Keto Blueberry Crumb Bars – Grain-free, sugar-free, dairy-free, vegan, and so easy to make! With a flaky almond flour shortbread crust, fresh jammy blueberry filling and a crumble topping, these easy low-carb crumb bars are so addicting!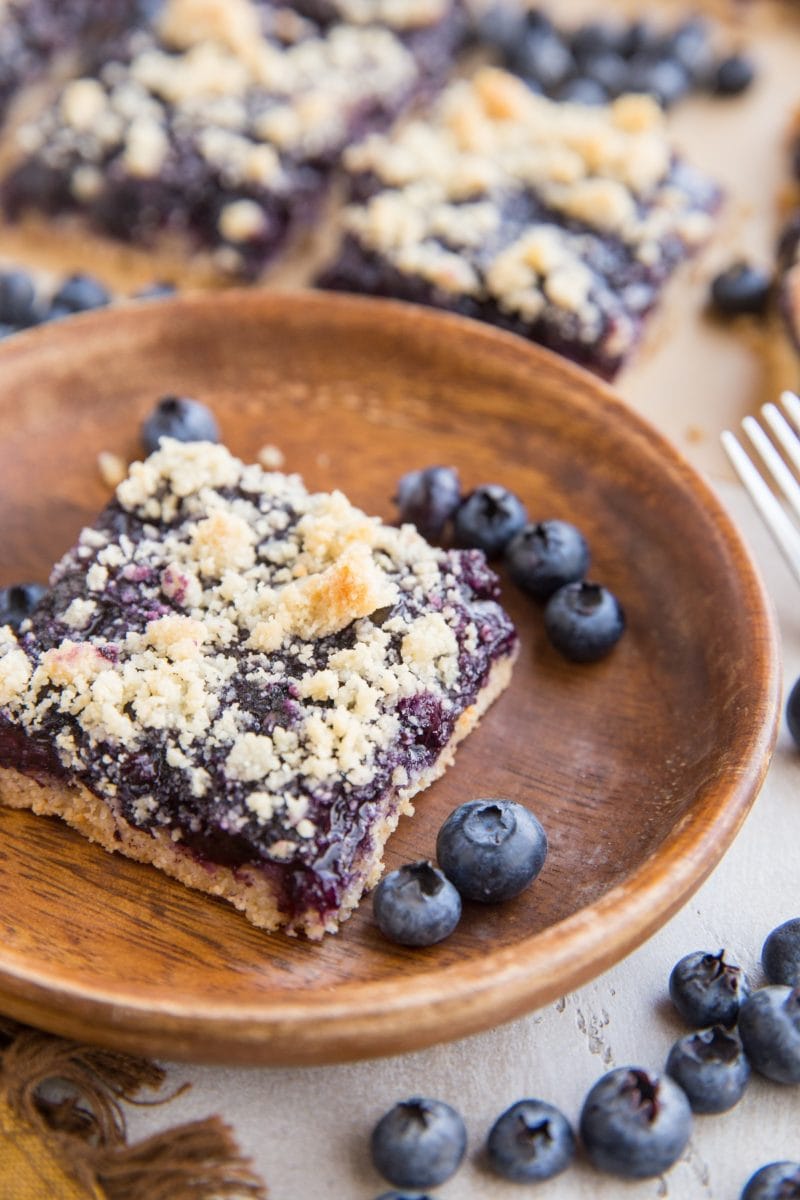 Asian Baked Boneless Chicken Thighs – Tender yummy thighs with garlic and sesame oil are incredibly flavorful, loaded with sweet and sour and umami flavors. These juicy yet crispy boneless chicken thighs are easy to prepare and are a perfect meal prep recipe.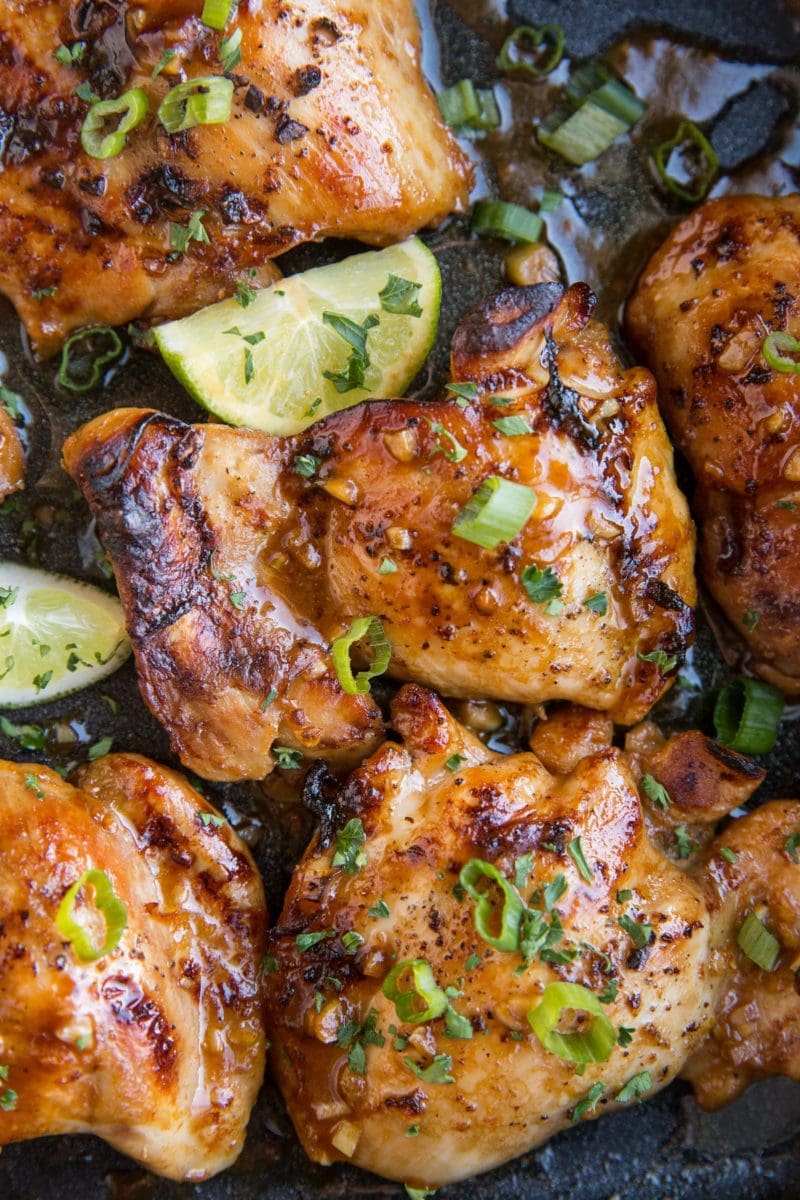 4-Ingredient Banana Oatmeal Bars – So quick and easy to make and are a lovely snack, breakfast, or healthy dessert! Put them on repeat to enjoy throughout the week. I've had multiple readers tell me they make these all the time and add various ingredients like nuts or dried fruit.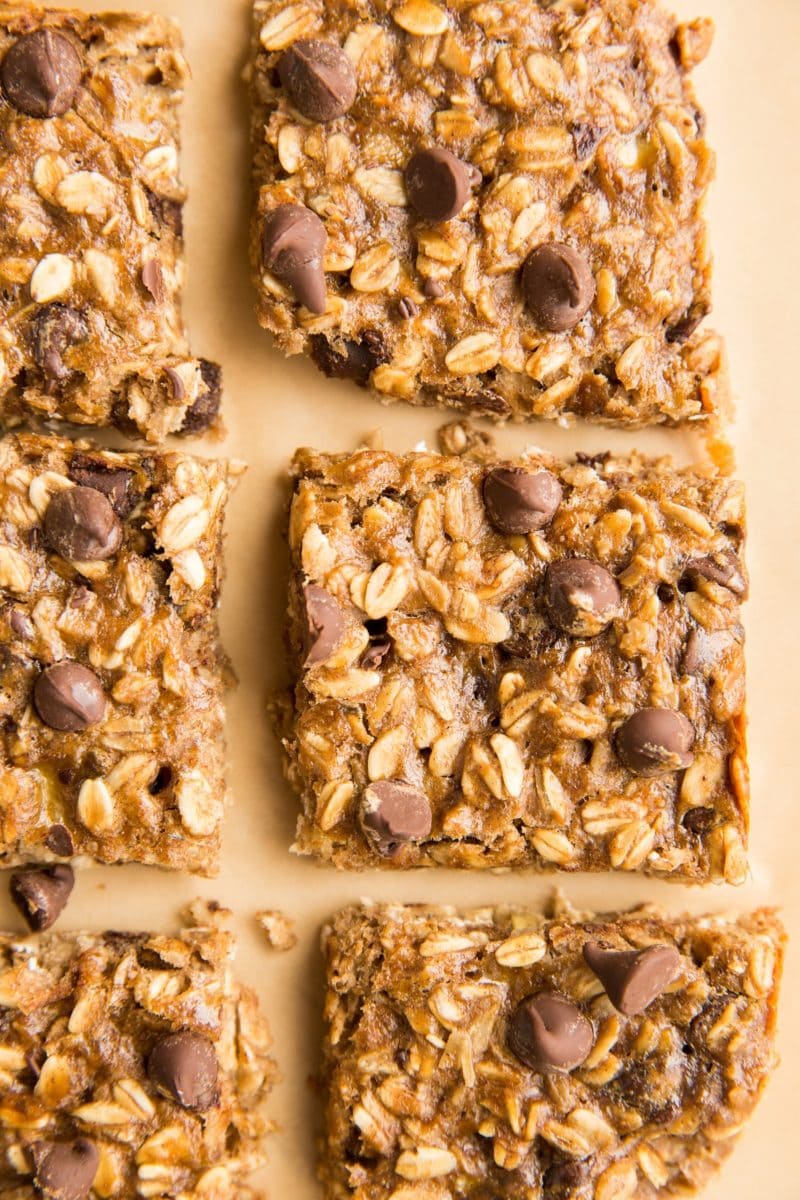 The Best Broccoli Salad – Includes a tangy creamy dressing, dried cranberries, sunflower seeds and red onion. This light and refreshing yet flavorful recipe is a healthier take on classic broccoli salad and is the perfect side dish to any meal.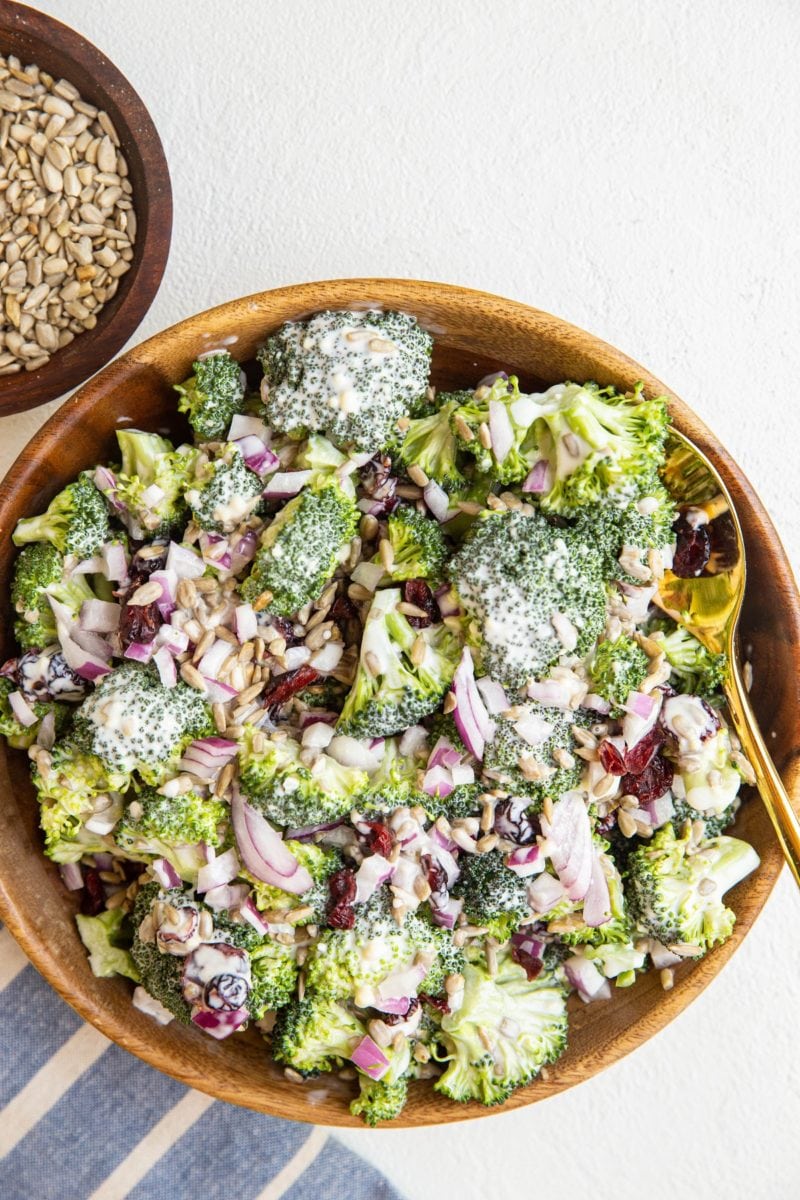 4-Ingredient Healthy Rice Krispie Treats – Made with crispy rice cereal, almond butter, honey, and butter. This simple no-bake dessert is the perfect health-conscious treat, and I'm positively addicted! People of all ages will surely melt over these rice krispies treats.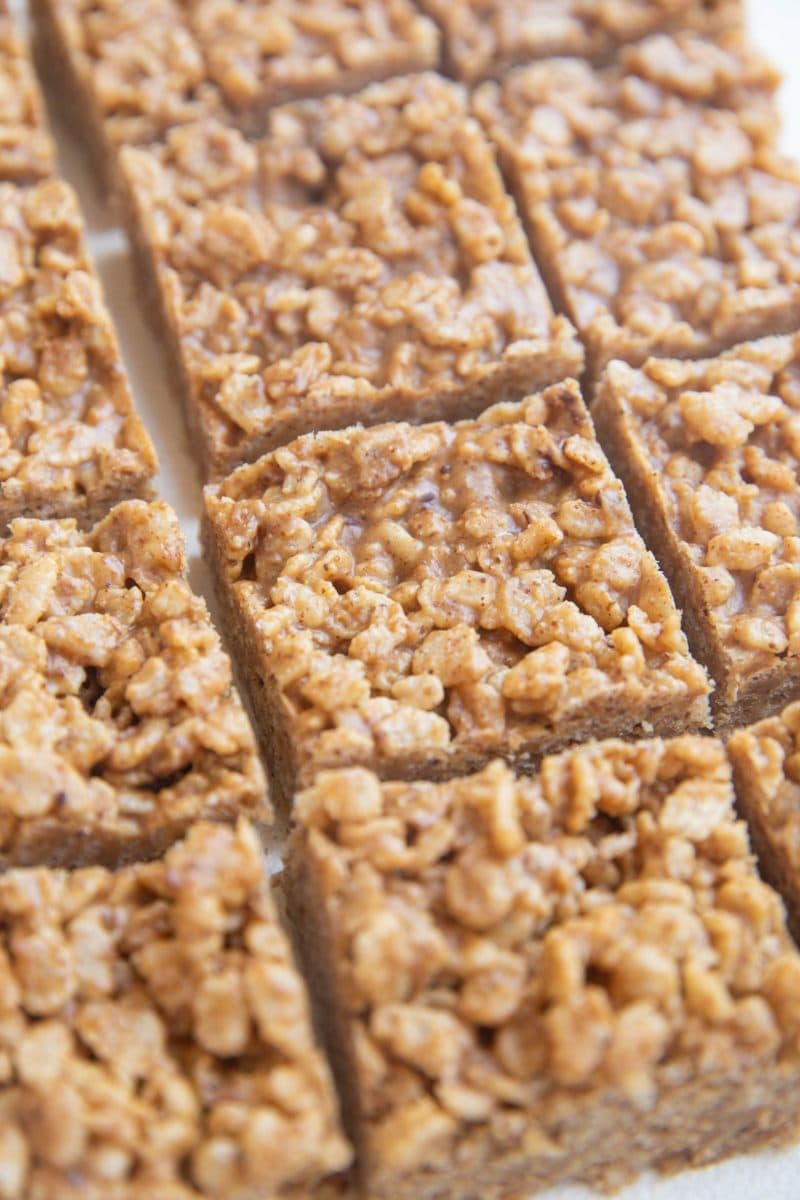 The Best Potato Salad – The Best Potato Salad recipe for all your food gatherings. This classic potato salad includes hard boiled eggs and a mayo based dressing for an amazing addition to any feast!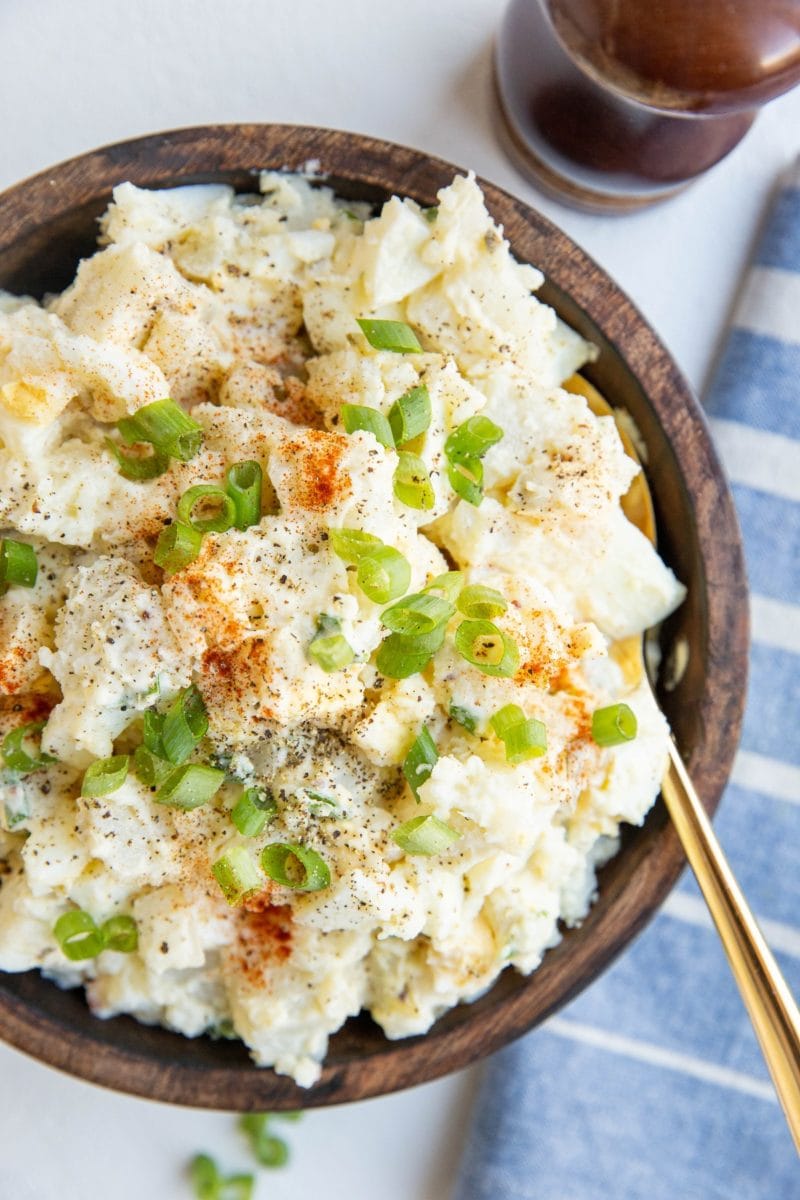 Waldorf Chicken Salad – A summer classic! This cool and refreshing chicken salad recipe is bursting with sweet, creamy flavors with amazing texture. Perfect for the warm months of the year when you're craving chilled food.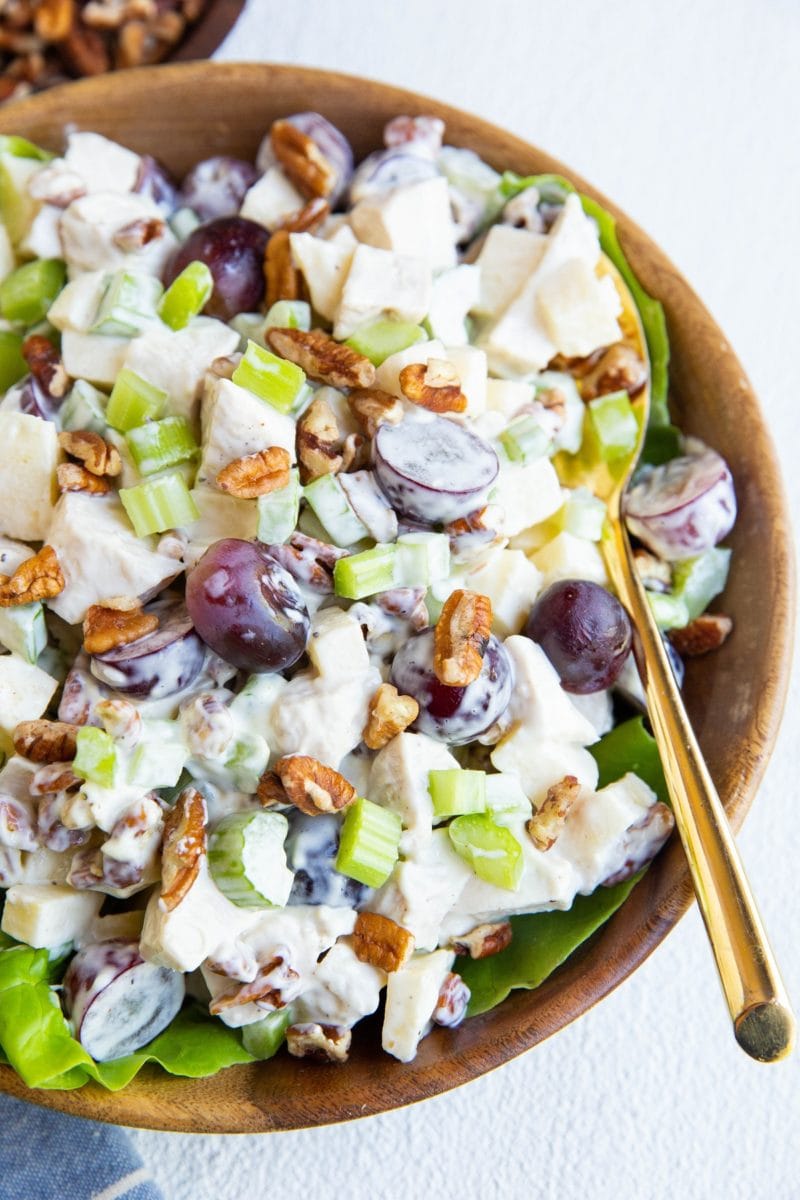 Crock Pot Birria Tacos – Birria Tacos are pan-fried shredded meat tacos in a corn tortilla with a rich chili sauce. Goat or beef is slow cooked in an amazing warmly-spiced sauce for an incredible explosion of flavor. They're a project, but they're so worth it!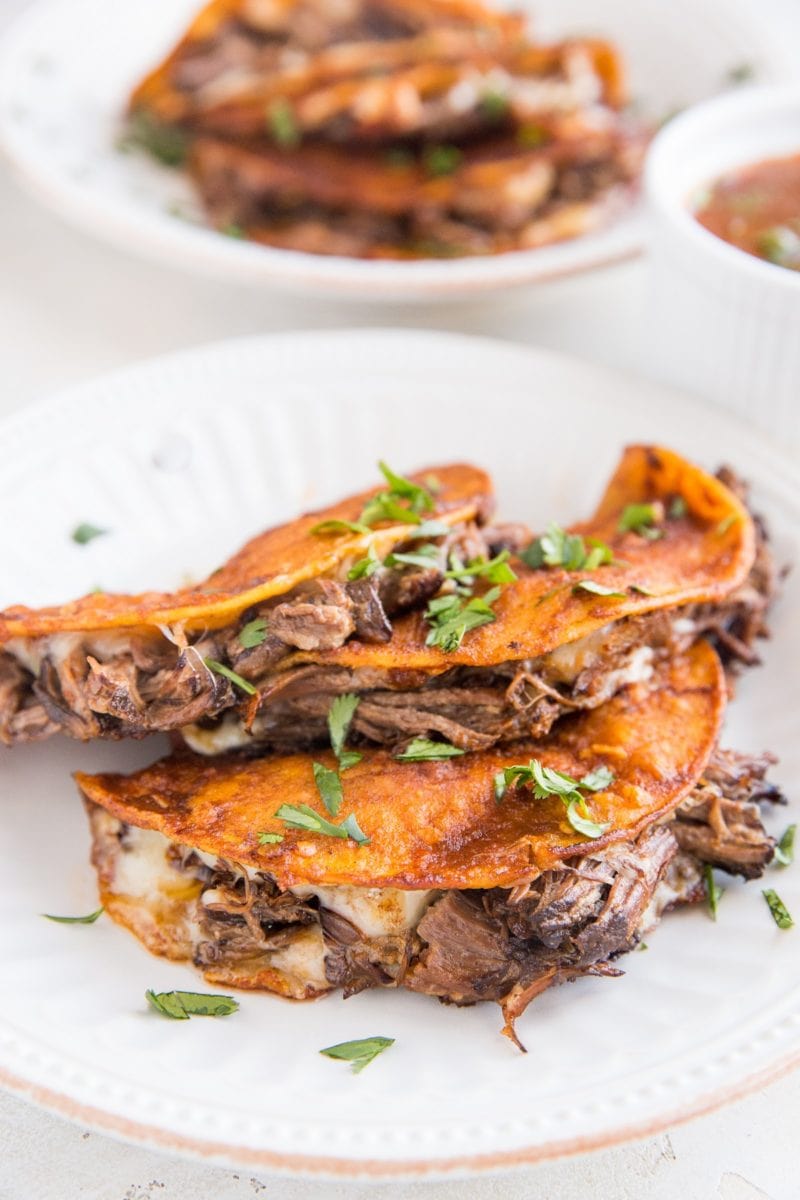 How to Cook Brisket in the Oven – How to Cook Brisket in the oven! Everything you need to know about oven-roasted brisket, from tips on how to get the best result to cooking temperatures and more. Pair it with your favorite side dishes for an unforgettable meal!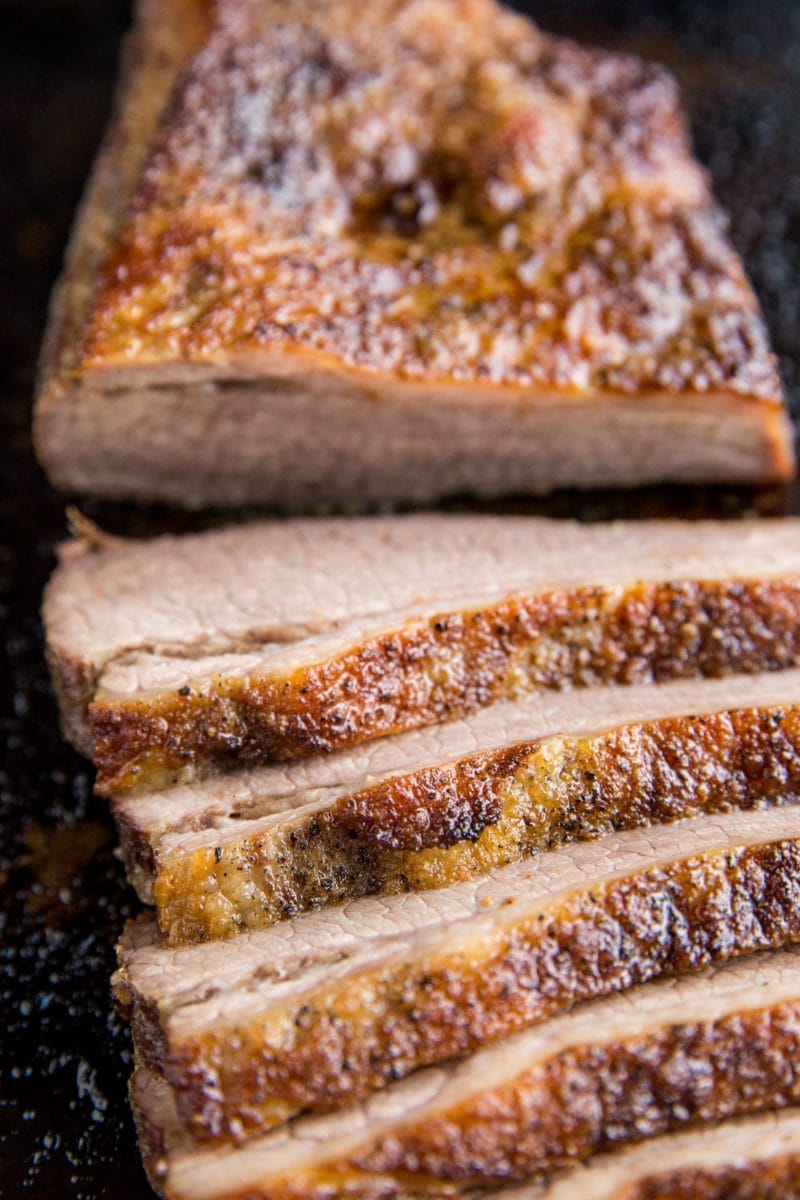 Healthy Oatmeal Zucchini Banana Bread – Made with rolled oats, no added sweetener, and no oil! This moist and delicious zucchini banana bread is an amazing snack or breakfast. My Flourless Chocolate Oatmeal Banana Bread was also a reader favorite in 2022.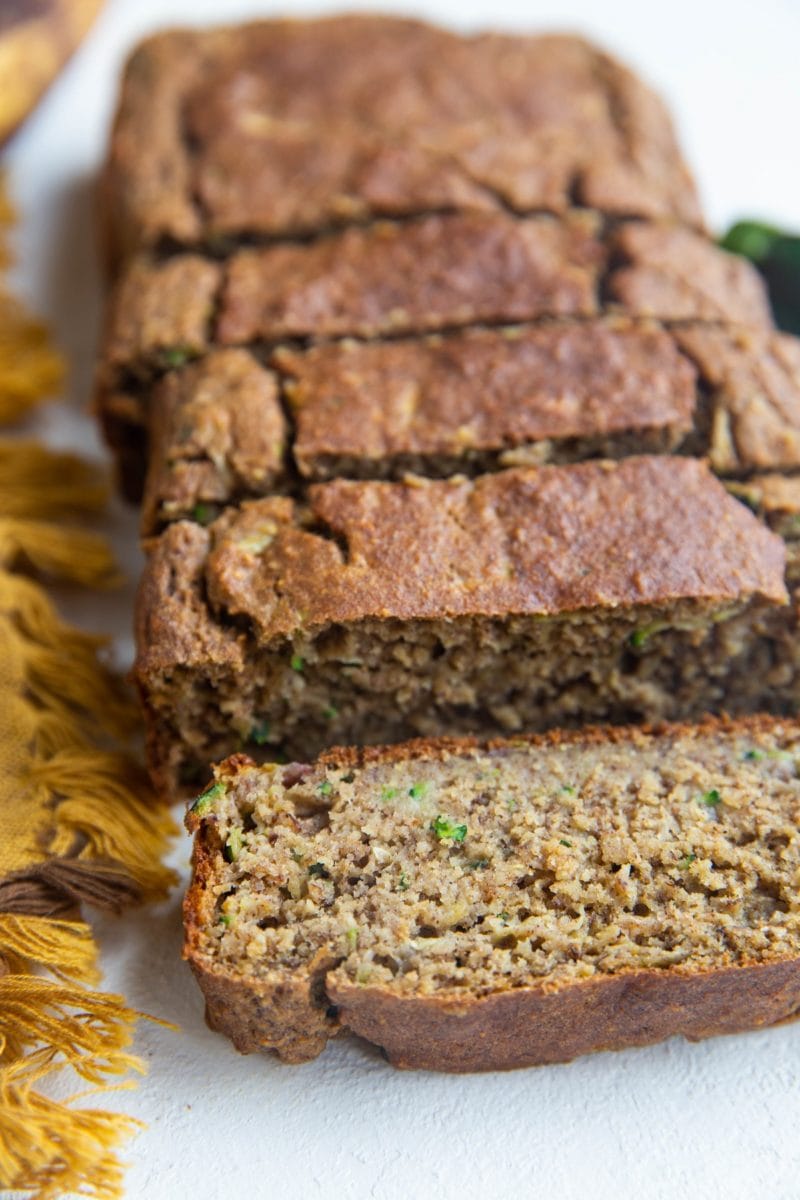 Lemon Garlic Baked Chicken Thighs – Lemon Garlic Baked Chicken Thighs are an easy go-to for weeknight meals. Serve them up with your favorite side dishes for a healthy meal.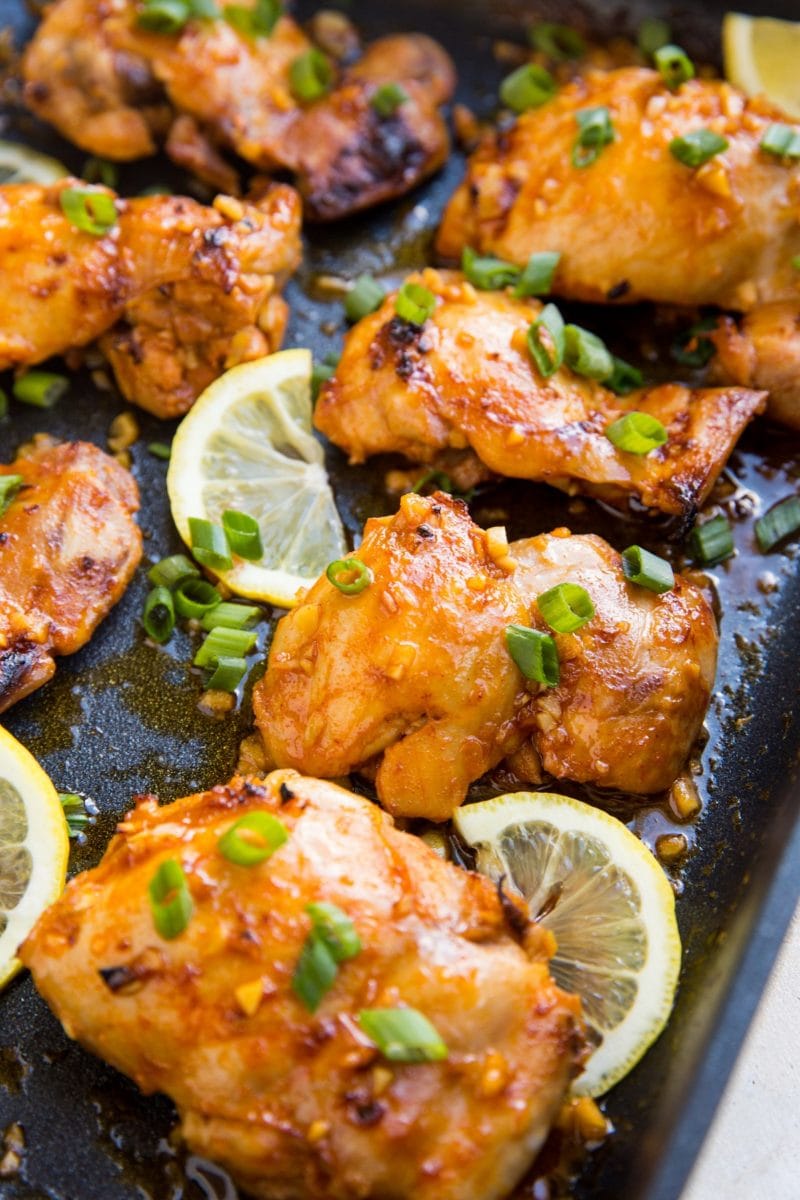 No-Bake Peanut Butter Oatmeal Bars – An absolute dream for peanut butter lovers or anyone who digs oats, or chocolate. This healthy dessert recipe requires few ingredients and very little prep. On the topic of peanut butter, my Low-Carb Peanut Butter Protein Balls also performed well this year!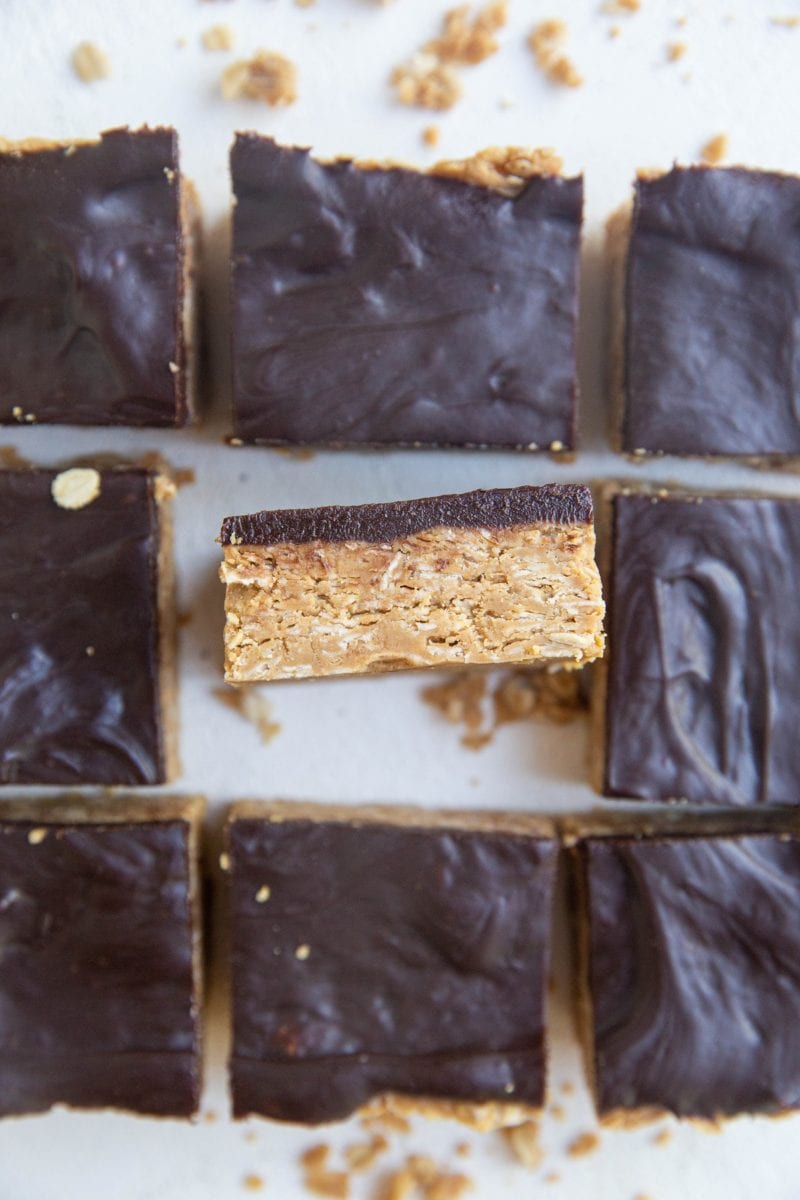 Healthy Apple Oatmeal Muffins – Yummy apple muffins with no added sweetener! Gluten-free, dairy-free, easy to make and such a lovely healthy treat for any time of year.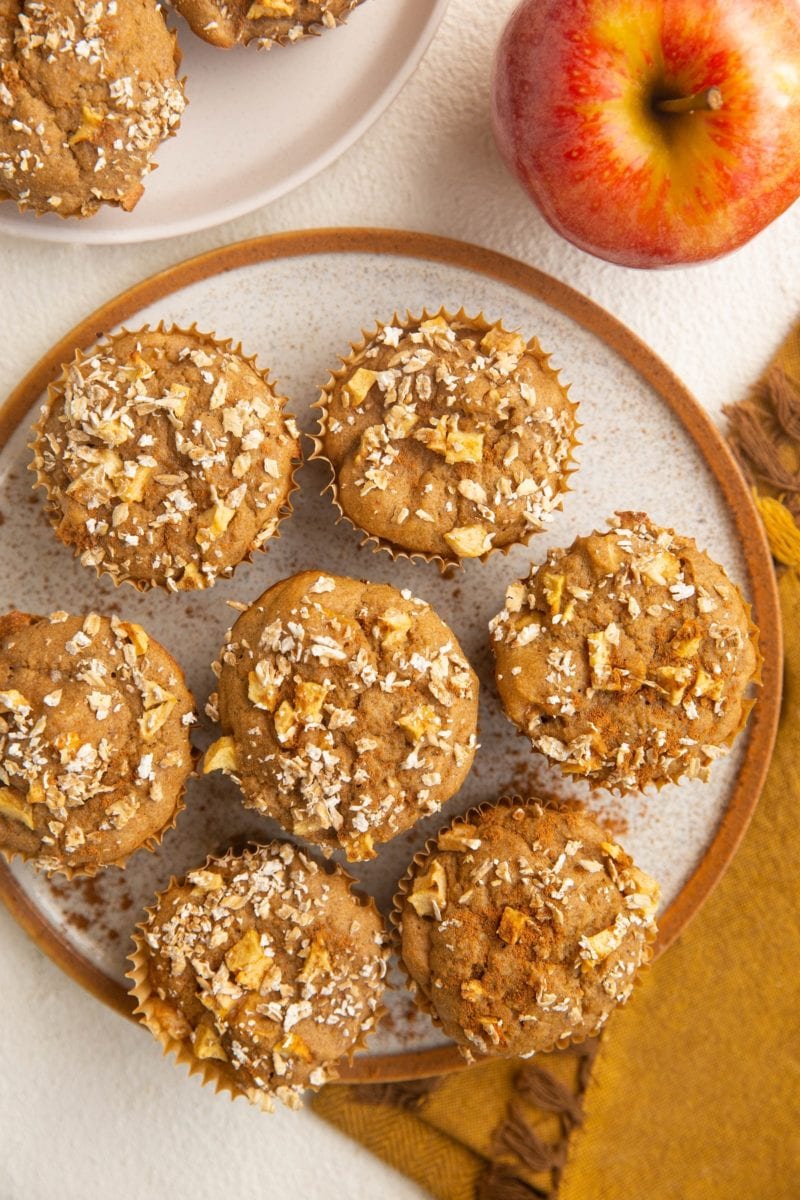 Baked Hawaiian BBQ Chicken – Easy to toss together at a moment's notice! This Hawaiian bbq chicken is powerfully flavorful and perfect any time you're craving a twist on barbecue. Serve it with your favorite side dishes like rice and roasted veggies for a family favorite for weeknight dinners.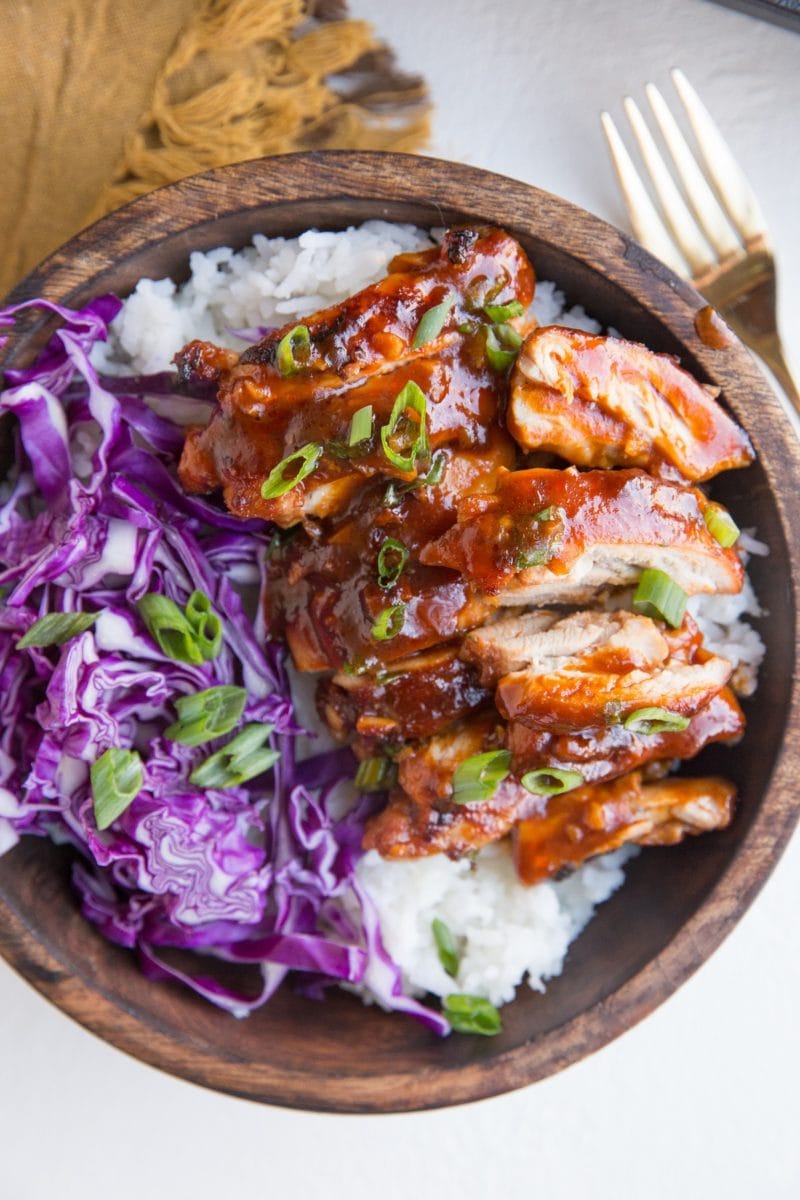 Gluten-Free Cowboy Cookies – Gluten-Free Cowboy Cookies with pecans, shredded coconut, and oats are a mouth-watering cookie recipe the whole family will love! A great family tradition, these crowd-pleasing cookies are perfectly buttery with amazing chewy texture.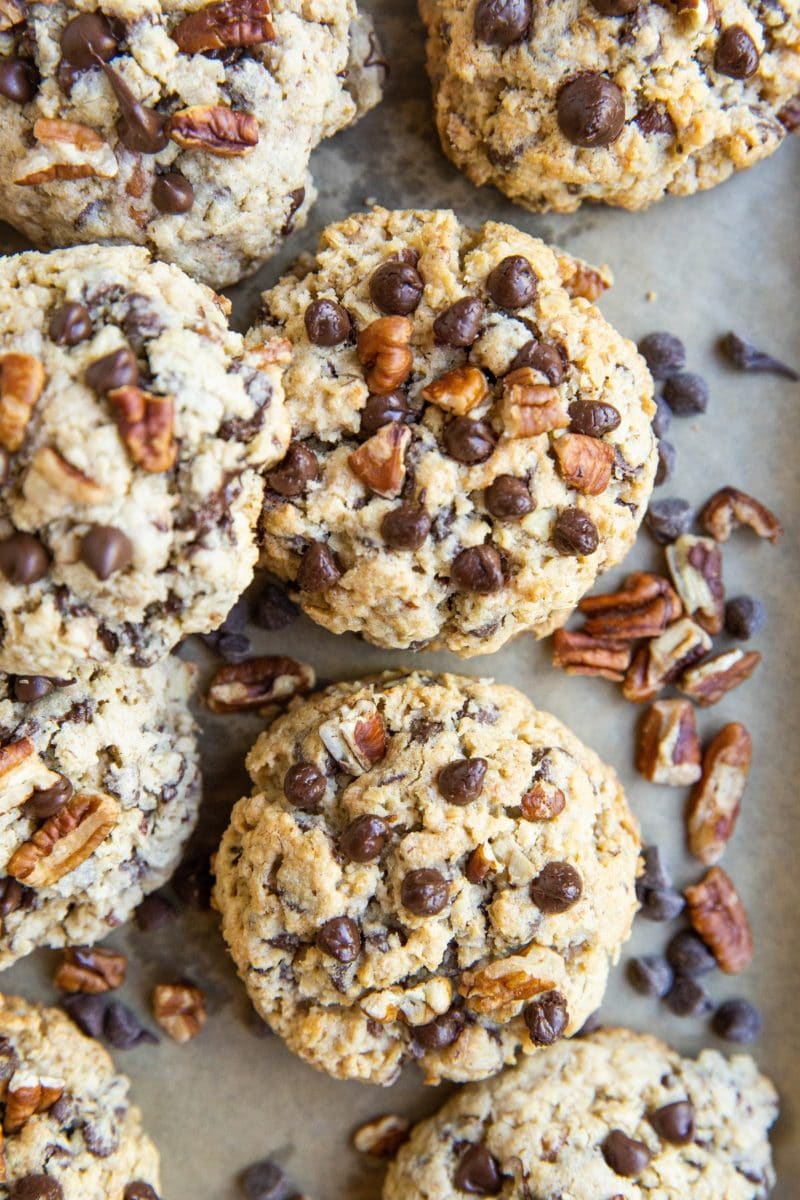 Keto Lemon Bars – Made with 6 simple ingredients! These sugar-free lemon bars include a buttery grain-free almond flour crust with a zesty lemon layer that will knock your socks off!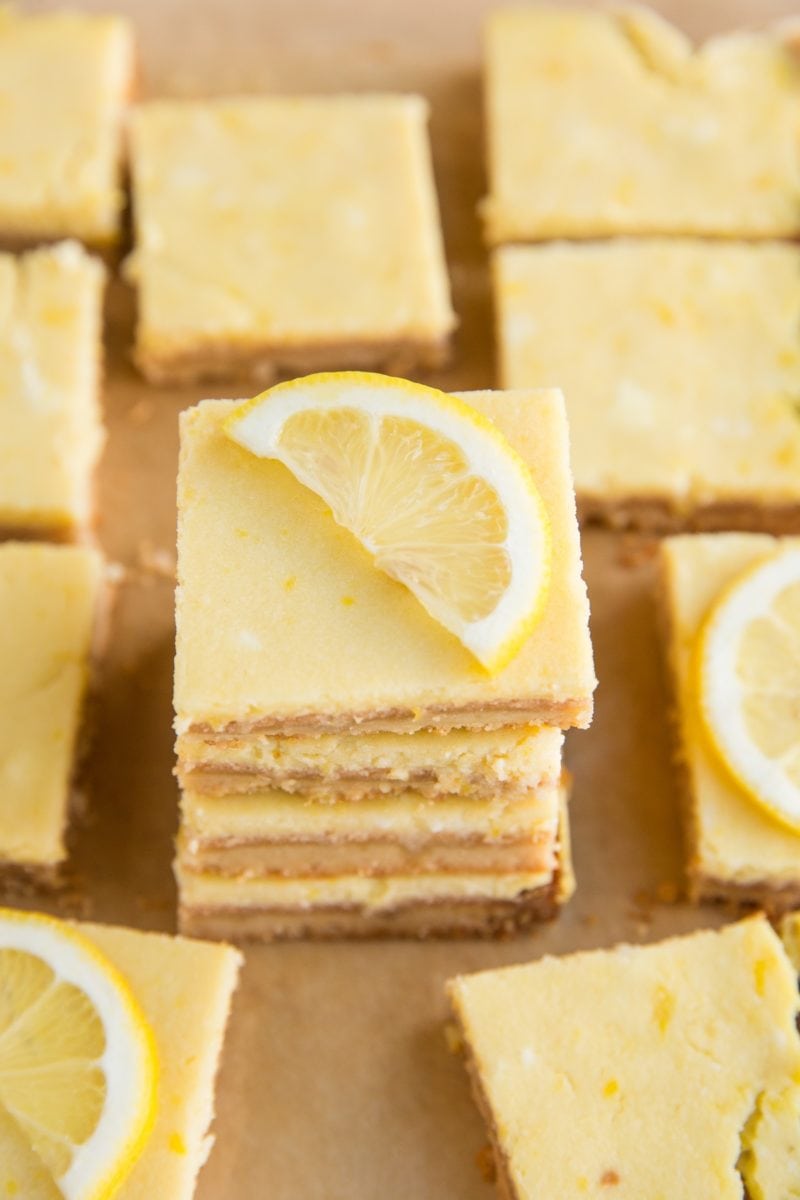 Healthy Sweet Potato Brownies – This is one of my personal favorites from the year too! Grain-free, refined sugar-free, dairy-free and flourless brownies! This moist and rich fudge brownie recipe is made with wholesome ingredients for everyday enjoyment!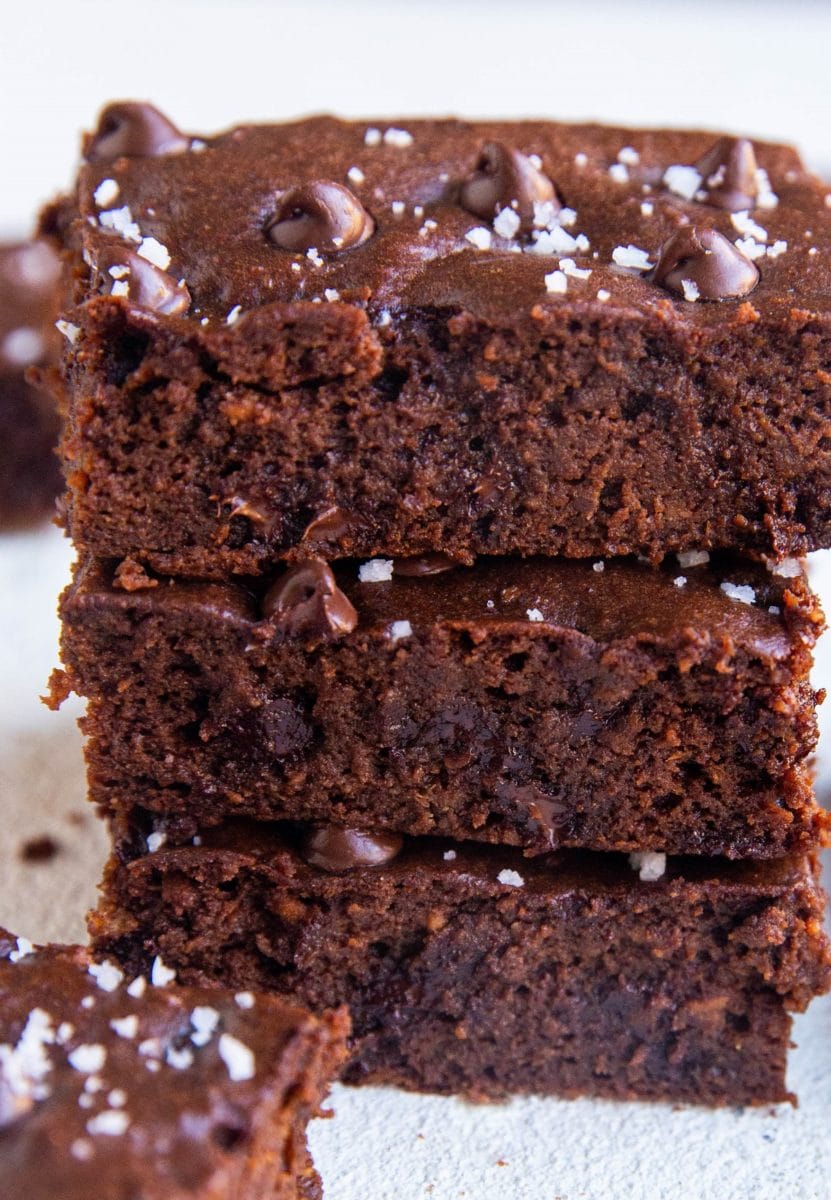 Baked Garlic Butter Salmon – Baked Garlic Butter Salmon is easy to make any night of the week and results in a restaurant quality meal! This easy, delicious garlicky crispy buttery salmon is perfectly tender with the most amazing texture. Serve it with your favorite side dishes for a crowd-pleasing meal for busy weeknights.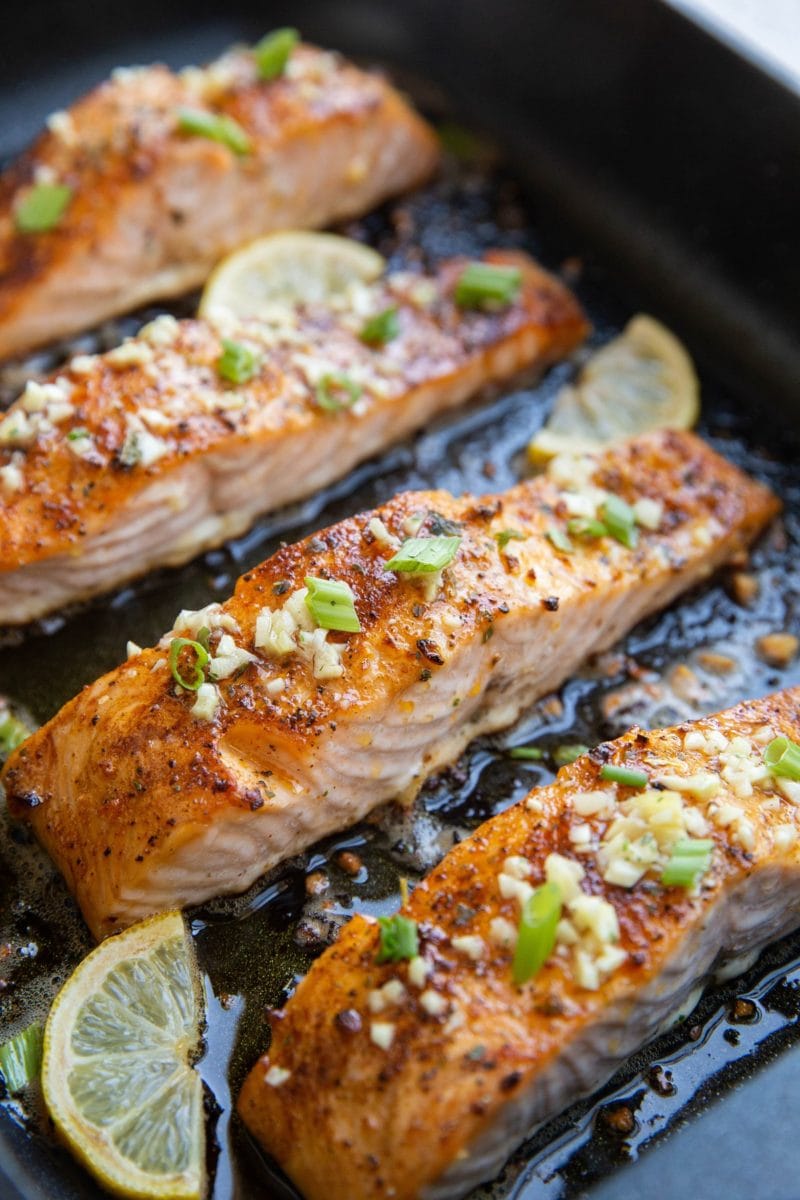 Healthy Cinnamon Swirl Banana Bread – This Healthy Cinnamon Swirl Banana Bread is positively packed with banana flavor as well as the generous warm presence of cinnamon swirl running throughout each slice. This delicious and unique banana bread recipe combines the familiarity of classic banana bread with the coziness of cinnamon coffee cake for an epic treat.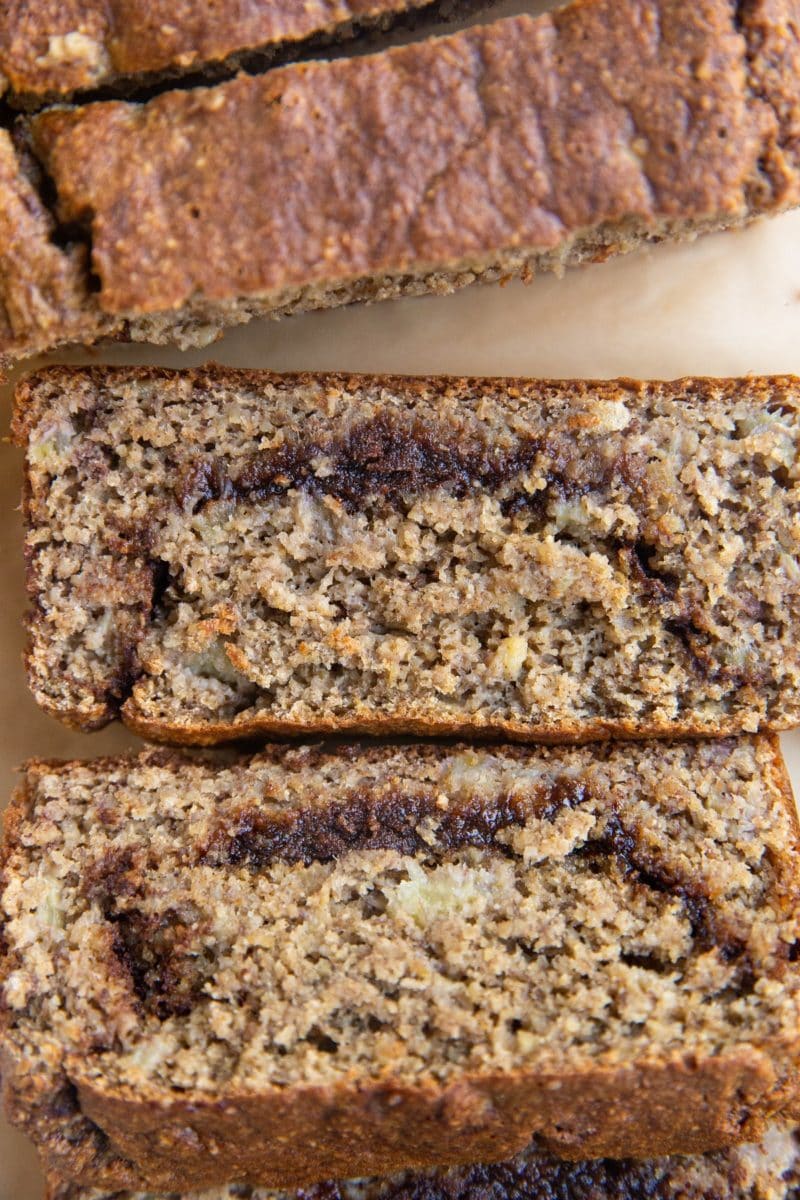 Garlic Butter Roast Chicken – Garlic Butter Roast Chicken is the most tender, juicy oven-baked whole chicken recipe! Serve it up with your favorite side dishes for a healthy meal the whole family will love!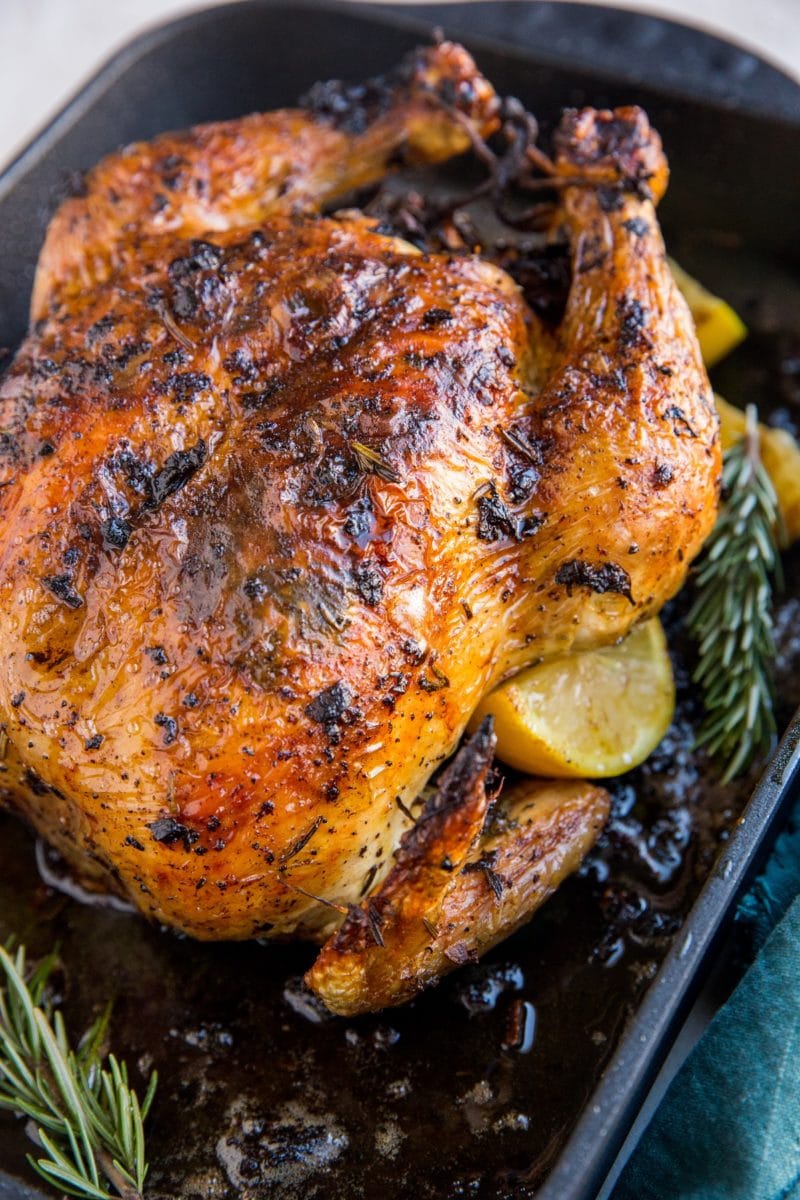 I hope you enjoy everything you try!
If you made any of my recipes this year, it would mean the world to me if you could re-visit the page and leave a review! This helps other people find my recipes when they search on google.
My Highlights From 2022:
This wouldn't be a complete 2022 recap without me gushing about my personal life, now would it?
Here are my greatest hits of 2022:
Greatest Hit #1: Jeff and I got married!
I know, you never thought this wild child would lock it down, but she done did it.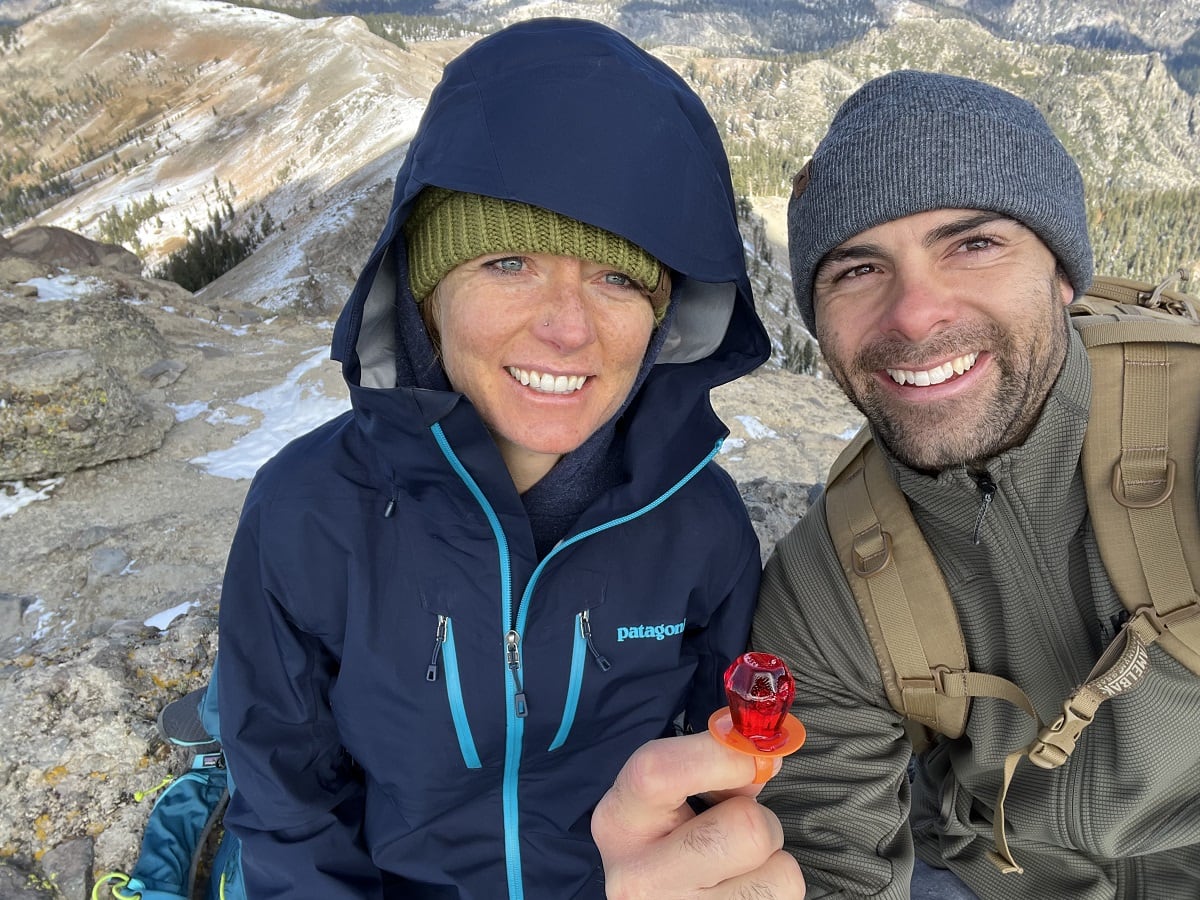 We eloped on November 18, 2022, so if you missed your invitation, it was because no one was invited 😉
I could go on and on about how much this relationship means to me. Not that I'm the beacon of relationship advice, but I truly believe a good relationship should feel effortless.
That doesn't mean it's always going to be smooth sailing, but the majority of the time, a relationship should be uplifting and make you want to be a better person.
Jeff inspires me to be the best version of myself, to break my own barriers and to continue discovering and growing. He takes me the way I am, which makes me just feel like the luckiest person alive.
Plus, he has the two best cats on the planet, so there's that.
Greatest Hit #2: Norway
In July, Jeff and I went to Norway for what feels like the most memorable trip I've ever taken.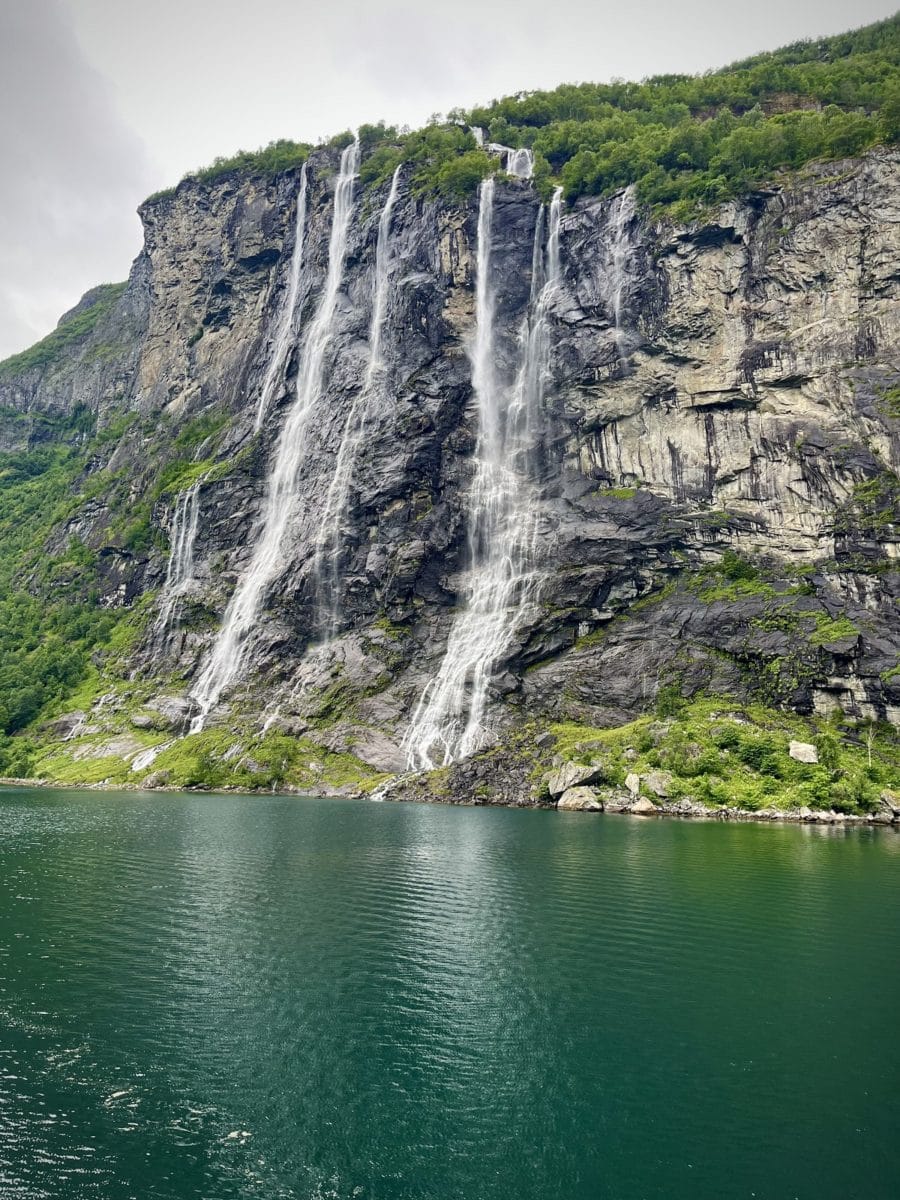 We hiked incredible trails, we ate amazing food, I didn't poop the whole time because overseas travel constipates me…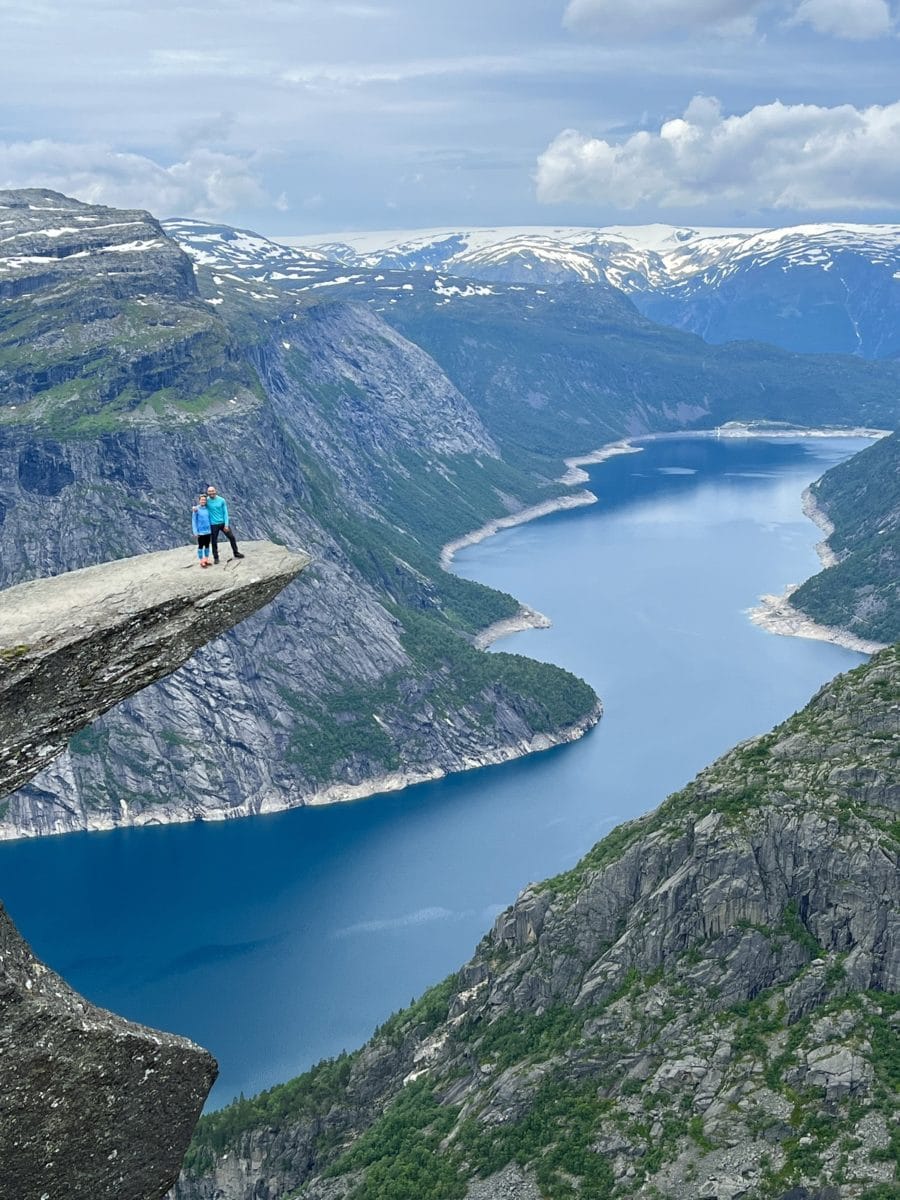 Truly, I found Norway to be the most magical place and I hope we go back someday.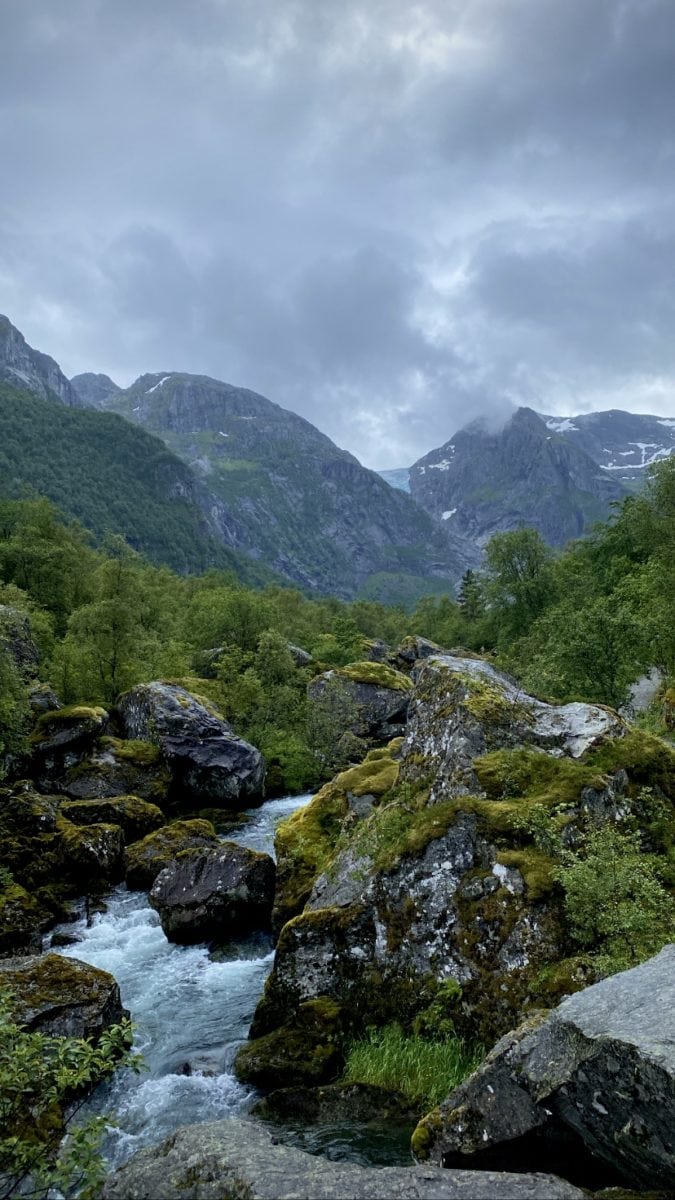 Greatest Hit #3: Hiking Mt. Whitney
Wow, what a mountain! Mt. Whitney had been on both of our lists for a number of years and we were finally able to get the permits to hike it.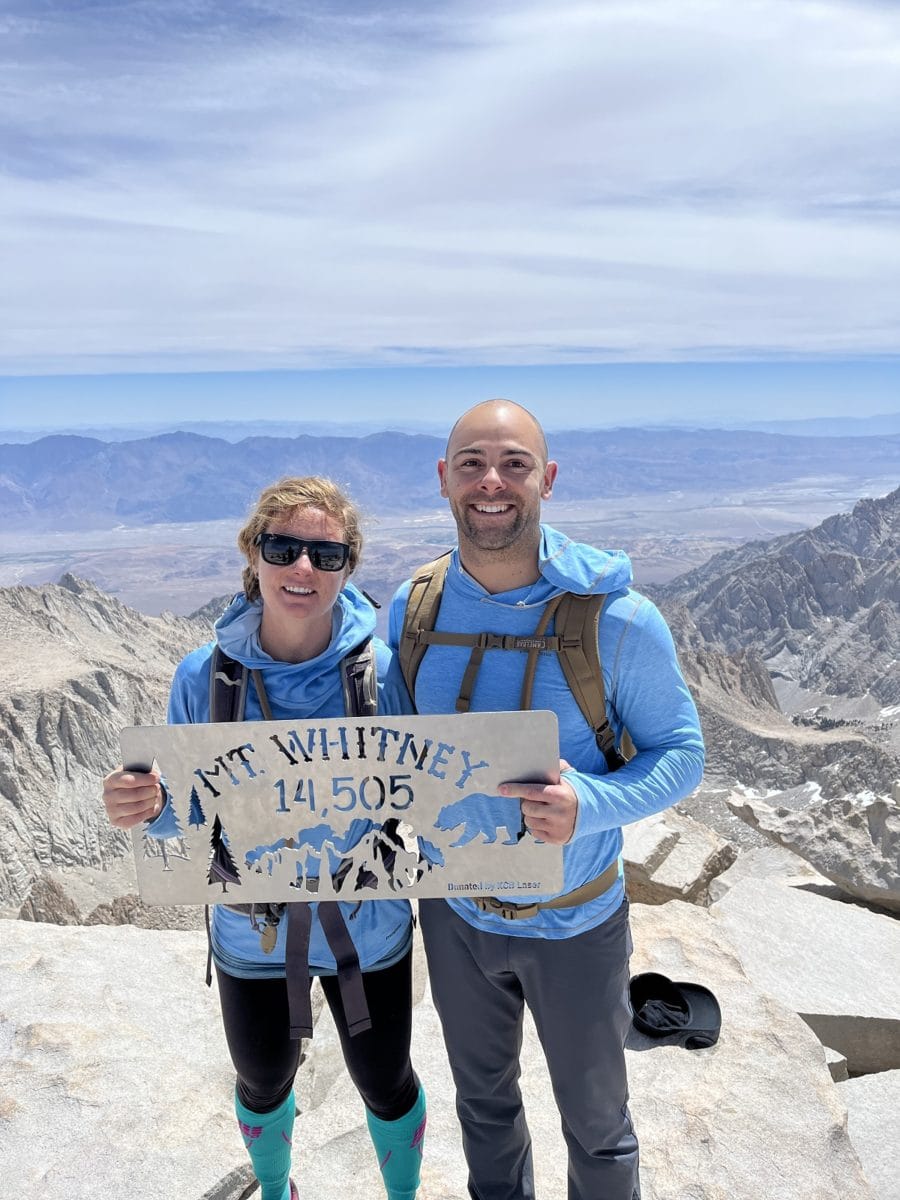 Mt. Whitney is the tallest mountain in the lower 48 (Denali in Alaska is the tallest in the U.S.).
It was by far the most challenging physical endeavor I ever completed, and while I wouldn't say I'm itching to do it again, I'm so happy we did it.
Challenging my body and resilience is a priority for me. Plus, doing something tough is always the catalyst to completing more and more difficult feats and raising my baseline.
Greatest Hit #4: Some Epic Gym PR's
I know, I know, I'm such a meathead. But seriously, if you told me three years ago that I would give a single hoot about strength, I would have called you crazy.
For ten years of my life, my number one goal was to be as tiny as I could possibly be.
My, how that has changed. I feel stronger and healthier than ever, and I intend to keep it going.
Greatist Hit #5: All the Hiking!
In addition to Hiking Mt. Whitney, Jeff and I hiked hundreds of miles on various trails in the greater Tahoe area, Norway, Utah, and Montana.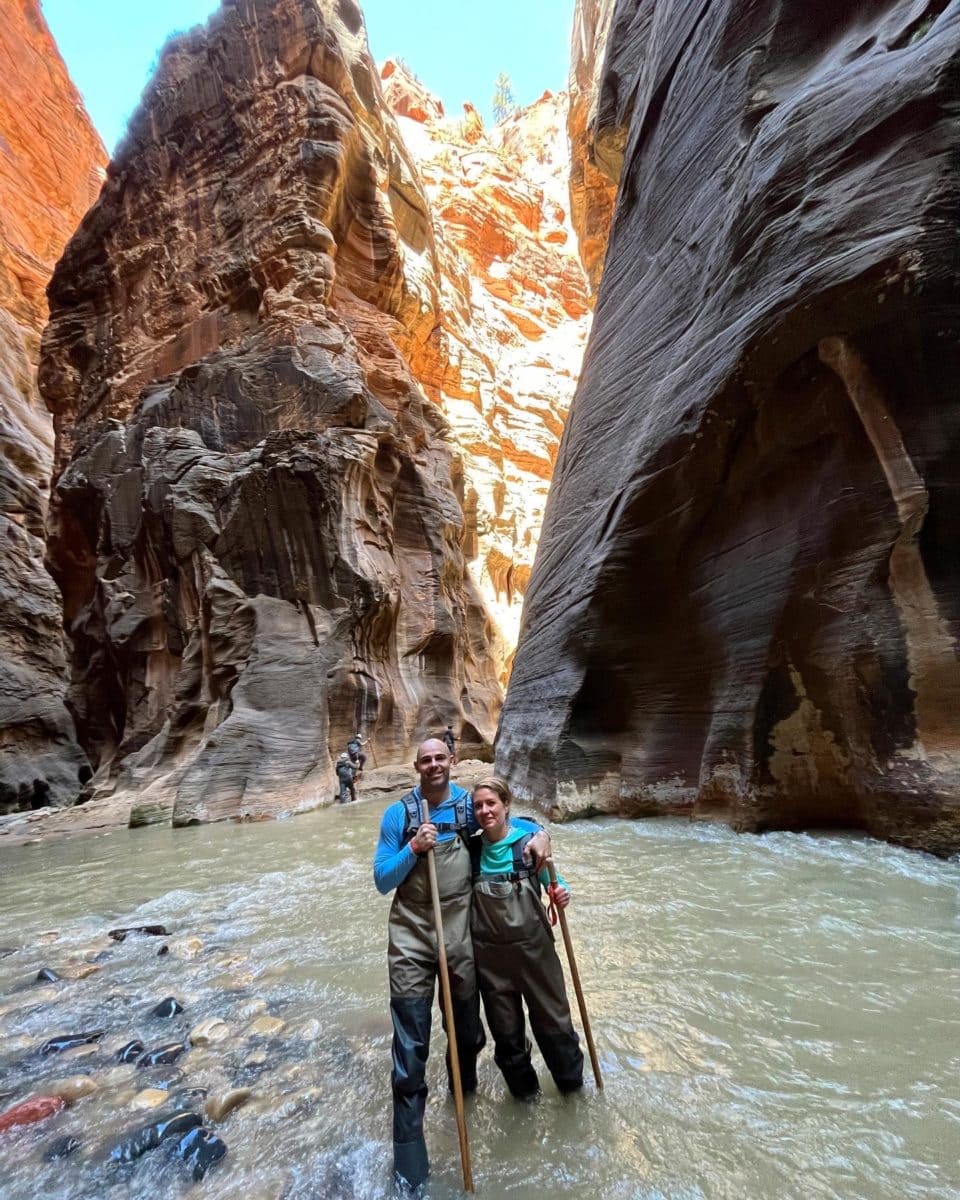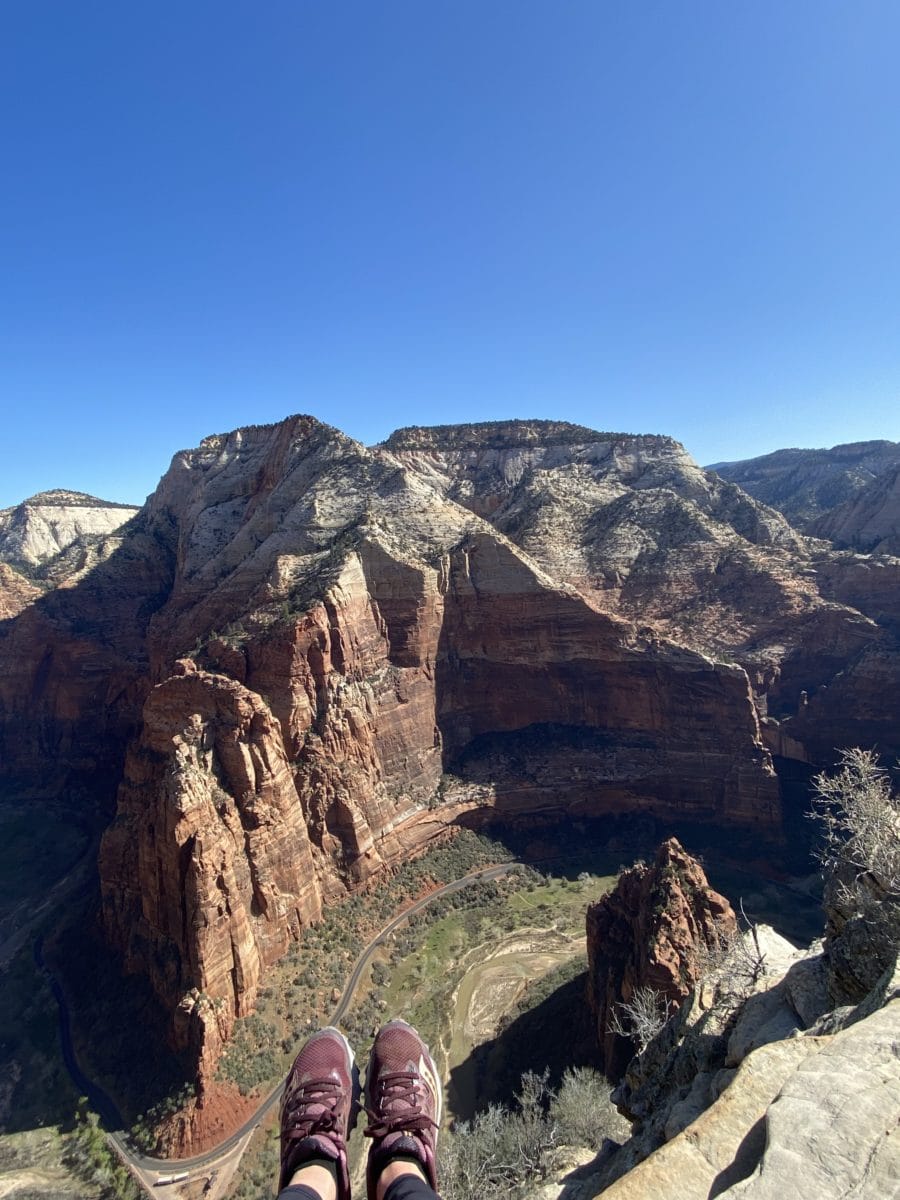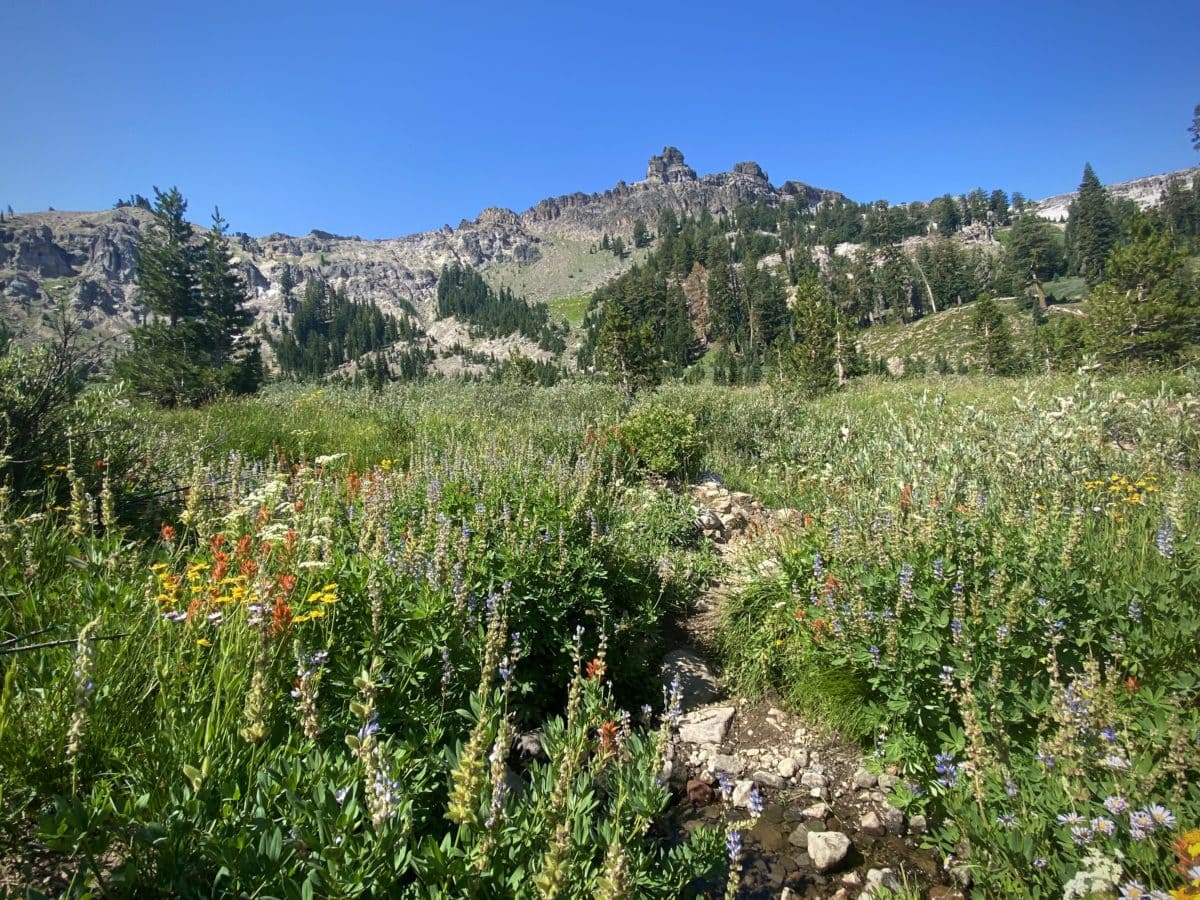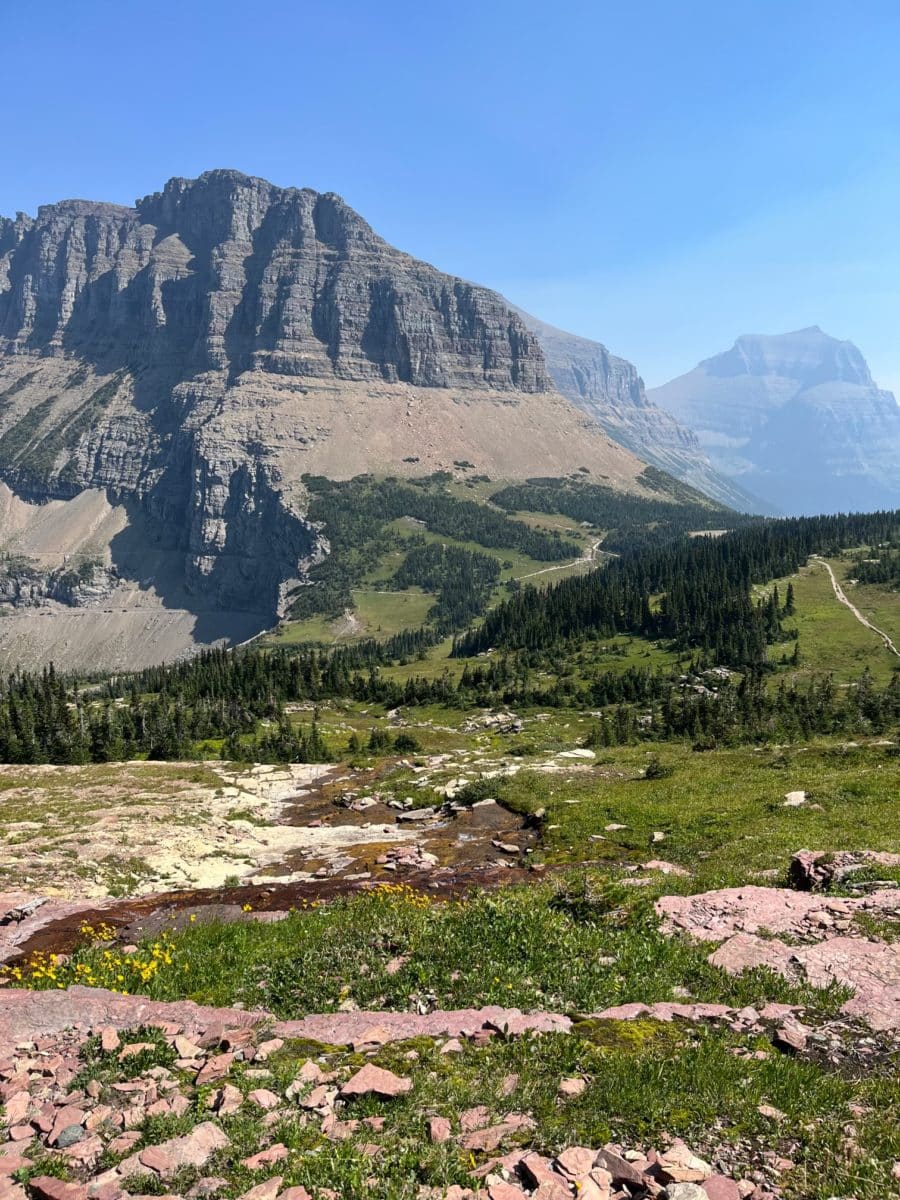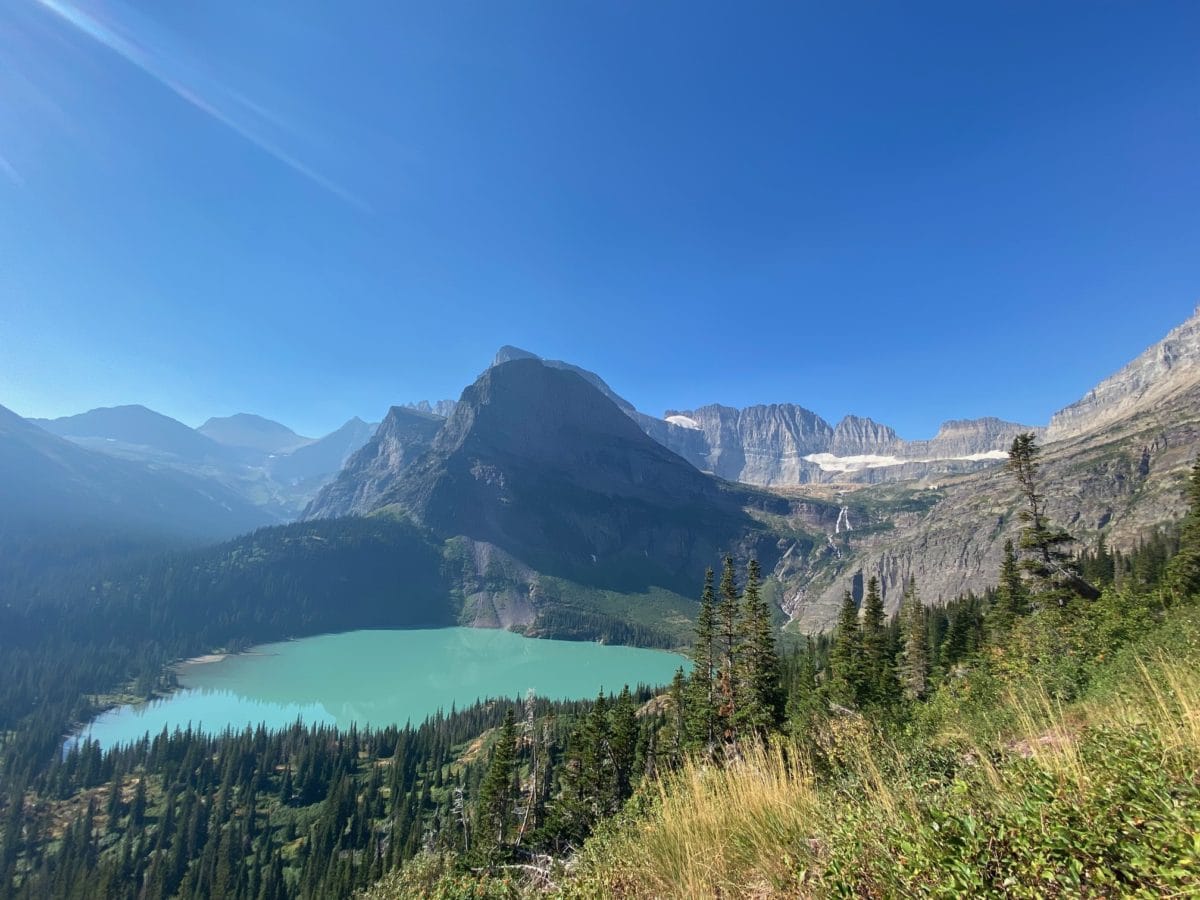 I'm not sure how we became such hikers, but by golly, we are and I love it.
In 2023, I'm looking forward to more hiking, more travel, and more delicious food. The plan is to go to Iceland this summer, and possibly Colorado and/or Washington for more hikes.
My Favorite Recipes From 2022:
We just went over your favorites from the year, but I wanted to also give mine a quick moment in the limelight.
It is often the case that some of my favorites are also some of my top recipes, but the ones that stand out that didn't make the top performers list are the following.
Thank you again, sincerely, for making my recipes, sharing my recipes, reaching out, and for being a part of my business and life.
Here's to another amazing year!
Much love to you and yours!
Xo
Julia
Reader Favorites From Previous Years