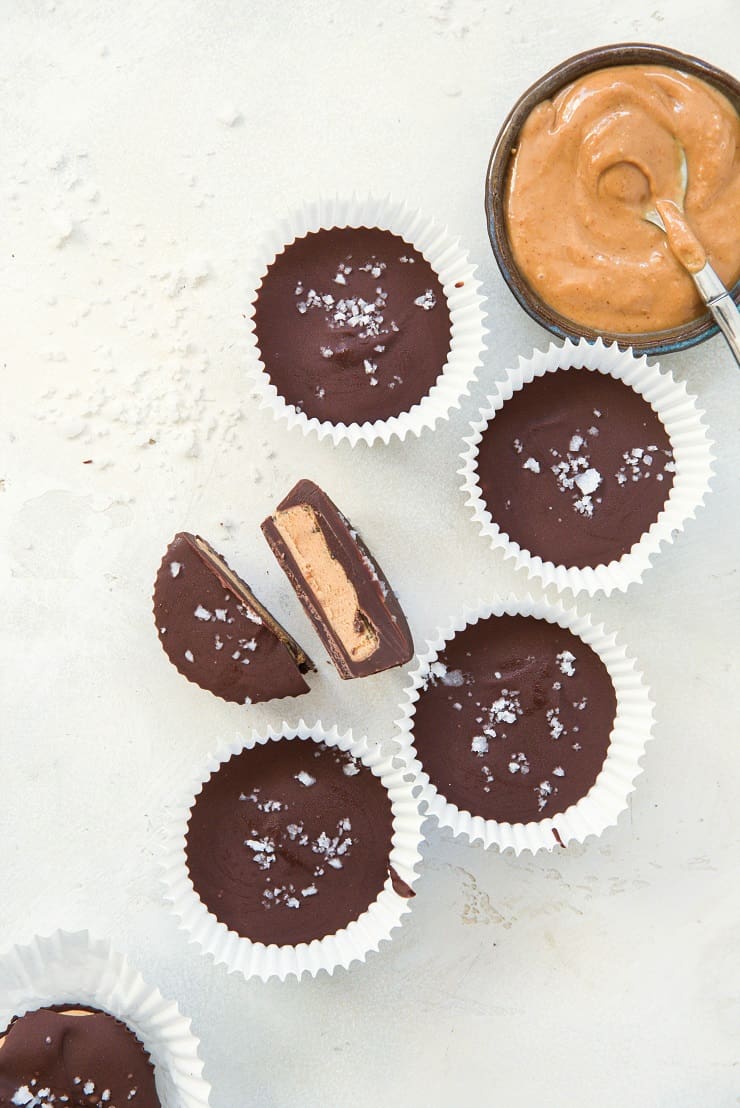 Homemade peanut butter cups made with only a few simple ingredients! These naturally sweetened treats can easily be made keto for a low-carb dessert recipe.
If you read my Gluten-Free Peanut Butter Chocolate Chip Cookies or my Gluten-Free Peanut Butter Chocolate Chip Cookie Bars post, you know my family is BANANAS over peanut butter. And chocolate. Specifically the combination thereof.
For our last family gathering, I made these homemade peanut butter cups, and the crowd went wild! It wouldn't be the Mueller way unless everyone went crazy over peanut butter and chocolate!
What makes these different from store-bought peanut butter cups?
You have the ultimate control of the type of chocolate and peanut butter that goes into the cups, as well as the type of sweetener. If you enjoy dark chocolate and prefer to keep your treats cane sugar-free, you can absolutely do that here!
Not to mention, these things are a total ball to make! If you like doing cooking or baking projects with children, this is a GREAT one! I also see these as a thoughtful gift for loved ones for any holiday (Valentine's Day, anyone?!).
I made my peanut butter cups large using a regular sized muffin tray and muffin papers, but you can also make tiny peanut butter cups by using a mini muffin pan. I made mine nice and thick, so I ended up with 6 large (and thick) peanut butter cups. You can likely spread this out to 7 or 8 if you don't want them as thick.
Read More

about Homemade Peanut Butter Cups (With Keto Option!)