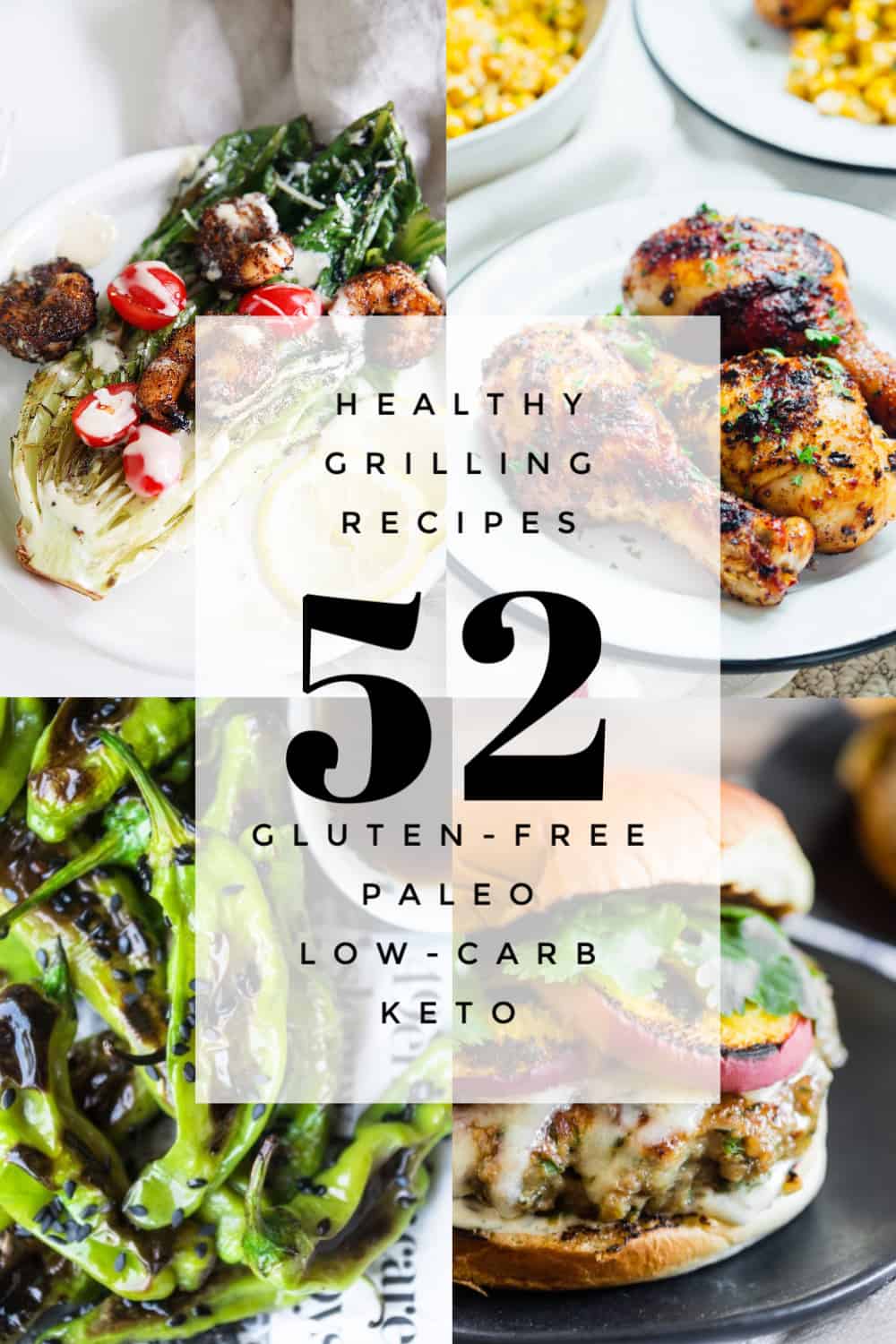 52 healthy grilling recipes from around the web! From side dishes to main entrees and dessert, these mouth-watering recipes are timeless for all your barbecues!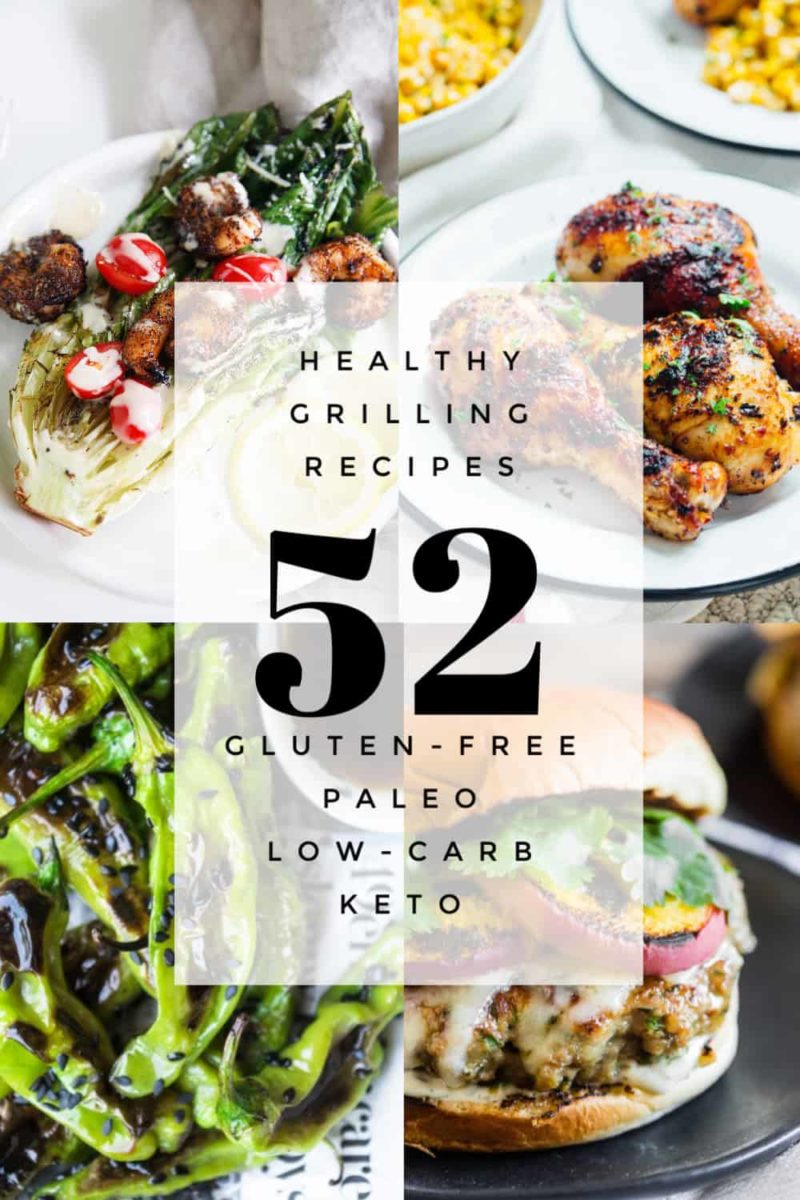 Do you ever window shop the inter web? I do! See what's here, see what's there…dabble in this and that without committing to really…anything?
I do this all the time. For me recently, it's been patio furniture, breakfast tables and beautiful grilling recipes.
While I cook and shoot food regularly, I absolutely love seeing what other creators come up with.
What you see here is a collection of delicious healthy grilling recipes that can be made any time of year. Once the weather begins heating up, I crave fresh-off-the-grill food.
The good news is, if you've been window shopping for some BBQ, I have collected some of the internet's finest. From side dishes like the perfect grilled potatoes and squash to ribs, fish, chicken, pork, and even fruit, it's all right here!
I have broken the recipes out by protein type, including Fish & Seafood, Lamb, Poultry, Beef, Vegetarian, etc so that you can go to the appropriate section depending on what you're looking for.
Plus, there are plenty of options that fall under the gluten-free, paleo, keto, whole30 or low-carb category, and all are marvelous for any type of eater. So basically, this may just be the only post you need all grilling season long!
Let me know what you make!
52 Amazing Healthy Grilling Recipes:
Read More

about 52 Healthy Grilling Recipes