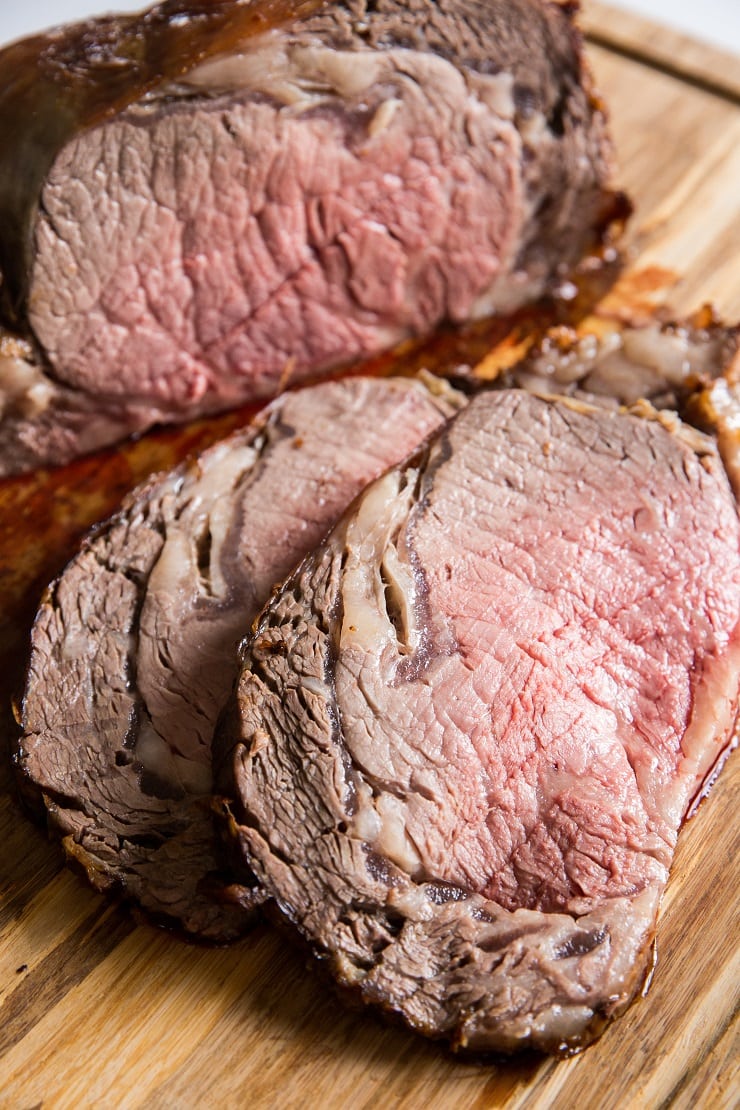 A goof-proof Prime Rib Recipe! This simple method results in incredible, perfectly cooked prime rib each and every time. All you need is two ingredients, a roasting pan and a thermometer!
Everything you need to know about cooking prime rib is right here in this post! From prime rib seasoning to prime rib cooking time, differences between various cuts of roast, and more. This easy recipe made the best prime rib in the world!
Prime rib is generally accepted as the alpha omega of all the beef cuts. And for a great reason! It is tender, loaded with flavor, and has the most delightful drool-worthy crispy fat layering the outside.
Cooking large pieces of meat can be intimidating, but what I've learned over the years is the bigger the better.
I say that somewhat in jest, but also somewhat seriously.
Large cuts of meat typically include a decent amount of fat content, which helps lubricate the meat throughout the cooking process and results in tender, delicious meat.
In addition, larger cuts are typically cooked for a longer period of time (the longer, the better 😉 ), again resulting in mouth-watering succulent meat.
To summarize: there is no need to be intimidated by the ol' standing rib roast!
Here is everything you need to know about making an amazing prime rib roast!
Read More

about Prime Rib Recipe