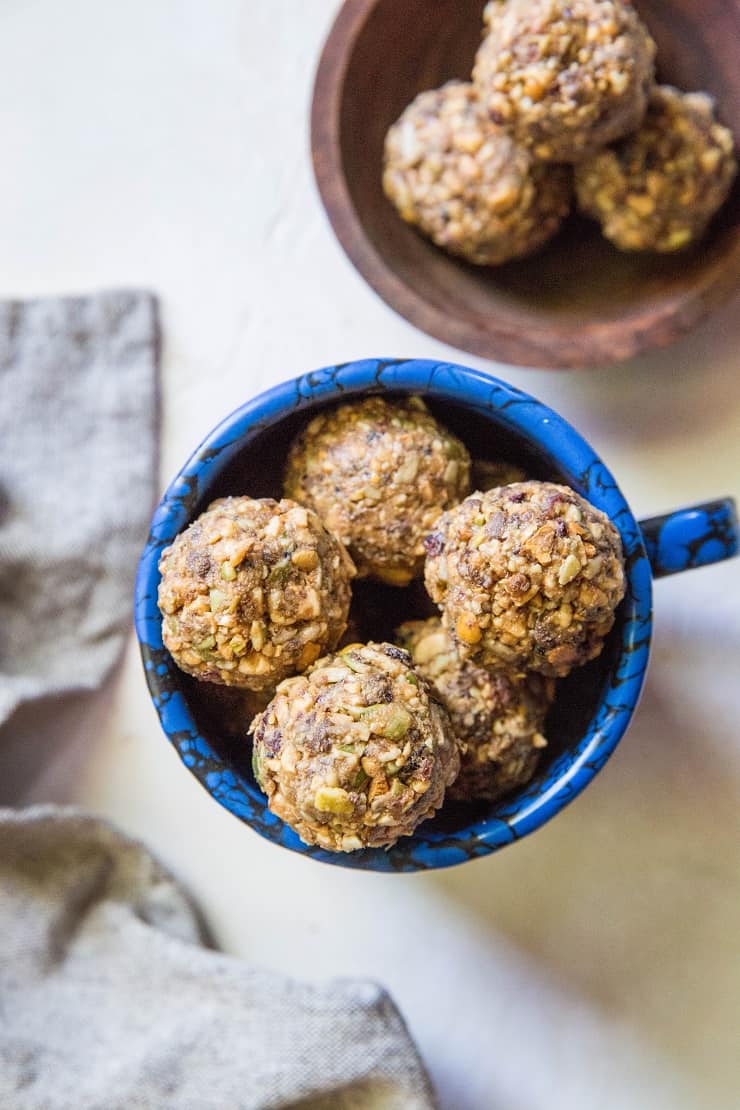 Trail mix energy bites made with all the trail mix essentials – almonds, cashews, pumpkin seeds, sunflower seeds, raisins, chocolate chips and more. Make these energy bites in minutes in your food processor, then hit the trails!
There are still many warm months ahead, which means more time on trails, which means more trail snacks, which means: trail mix.
I may not be very conventional in my eating habits (I eat non-"breakfast" foods for breakfast, like salmon and roasted vegetables, or stir fry veggies and rice, and consider tuna salad on crackers to be a perfectly acceptable "second dinner"), but trail mix has been and always will be a must when it comes to outdoor activity. AND indoor lounging. Let's face it: trail mix is life. 
Energy bites (or balls, if you will) are on constant rotation in my home. When I finish a batch, I make another one, always going for a different flavor. They take mere minutes to make, are a great lower-sugar snack, and are easy to pack up and take with you anywhere you go.
So for this rendition of energy bites, we're taking the trail mix approach, incorporating your classic trail mix ingredients with almond butter and dates for a convenient trail mix explosion.
Let's whip them out!
Read More

about Trail Mix Energy Bites