If you're looking for naturally sexy meals to stimulate your (or your partner's) sex drive, you've come to the right place! 60+ Aphrodisiac recipes for your sexy pleasure?! Good golly, let's get stimulated!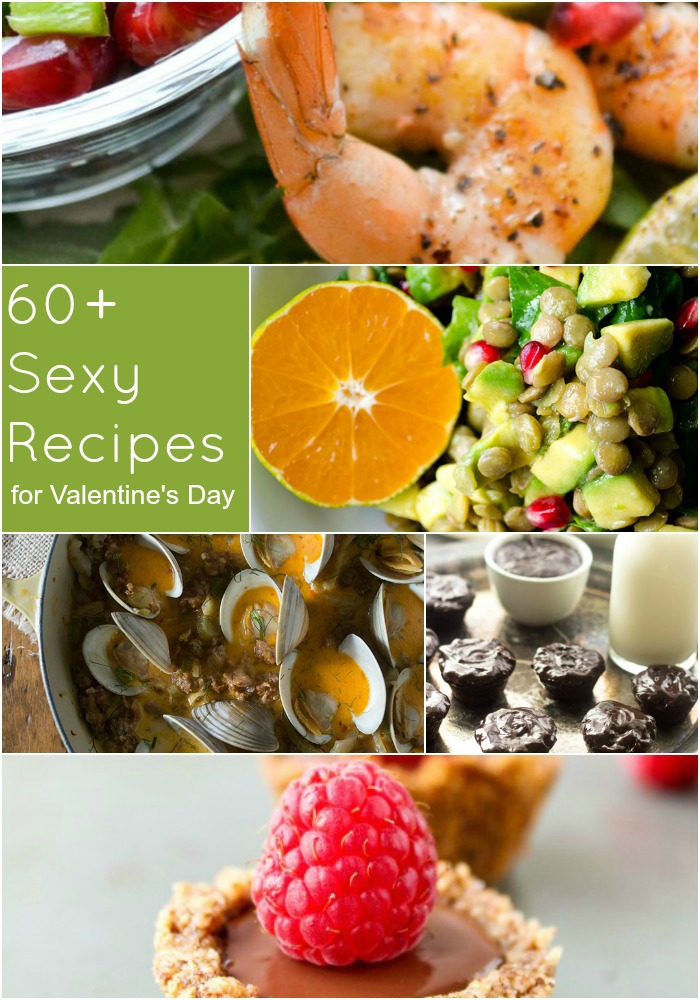 There's no beating around the bush: eating is one of the most pleasurable experiences a person can have. Couple a fabulous meal with great conversation, music, and a little mood lighting, and you're setting yourself up for attraction, connection, and epic sexy time. When it comes to the art of seduction, food is high up on the totem pole.
What is it about breaking bread that makes us want to get dir-tay? According to a great article I read on the relationship between food and sex, the two acts use all five senses and effect the same neurotransmitters in our brain. Plus, from a (boring) biological standpoint, sustenance begets survival, begets procreation. Poofing up our peacock feathers in the form of preparing a delicious dining experience is just one way of jettisoning a pleasant evening indoors to an otherworldly dimension. While a beefy, cheesy burrito paired with a beer is a damn sexy meal, we can do it better by incorporating sexy foods into the mix.
Enter: Aphrodisiac foods.
Real talk: I've been meaning to post a roundup of aphrodisiac foods for quite some time, and with Valentine's Day just around the corner, I figured I had better get on top of it. But haste, you don't have to have a date or significant other to enjoy a big ass plate of sex food. Single or otherwise, we can all appreciate a nourishing, stimulating meal any day, every day.
So which foods open the floodgates for blood flow, serotonin, and sex hormones, you ask? Aphrodisiac foods include, but are not limited to shellfish, lamb, wild game, chili peppers, almonds, arugula, fresh herbs, fennel, raspberries, ginger, avocado, ginseng, chocolate, maca, mangoes, and beets (pork and duck are debatable).
Generally, most whole foods stimulate blood flow better than processed foods (many processed foods actually restrict blood flow), so choose fresh ingredients when preparing a sexy meal. Just because a recipe includes an aphrodisiac doesn't mean it's going to light anyone's fire. For instance, a chocolate cake made with gluten-containing flour, butter, and cane sugar may be damn sexy and delicious, but will make many of us want to curl up in a diabetic coma. In which case, skinemax is the only action you're getting, son.
With this in mind, I collected recipes from around the web that not only include aphrodisiac ingredients, but are also healthful and low on the inflammatory spectrum (as in, they won't make you feel bloated). From main dishes to appetizers, salads, dessert, and drinks, all of these recipes are all gluten-free, cane sugar-free and most are dairy-free.
In the words of Marvin Gaye, let's get it on!
Main Dishes
Curry Shrimp Chopped Salad with Creamy Avocado Dressing from The Roasted Root
Scallops and Black Beluga Lentils with Microgreens from Nany's Cravings
Chocolate Coffee Rubbed Steak from Food Faith Fitness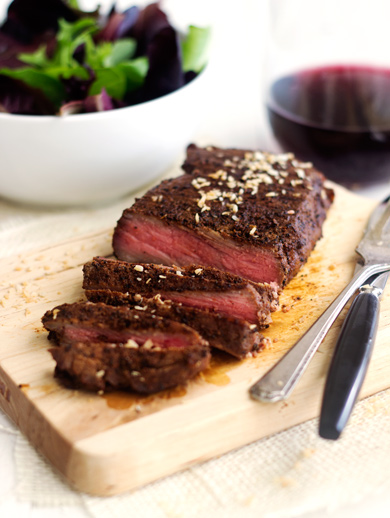 Cocoa and Chili Spiced Pork with Cherry Sauce from Lemons for Lulu
Seared Duck Breast with Pomegranate Reduction from The Roasted Root
Cocoa-Rubbed Filets with Twice Baked Potatoes from Dessert for Two
Seared Roast Pork with Plum Rapsberry Gastrique from The Tomato Tart
Chipotle Goat Cheese Stuffed Chicken from Ari's Menu
Pan Seared Duck Breasts with Orange Fennel and Cilantro Salsa from The Heritage Cook
Broiled Halibut with Mango and Avocado Relish from The Roasted Root
Perfect Roasted Chicken from Eat With Tom
Lamb Lollipops with Warm Mint Pesto from Funny Love Blog
Ginger Orange Glazed Salmon from The Roasted Root
Sticky Orange Ginger Chicken from Wonky Wonderful
Appetizers, Side Dishes, and Salads
Olive and Chocolate Aphrodisiac Love Bombs from The Cupcake Project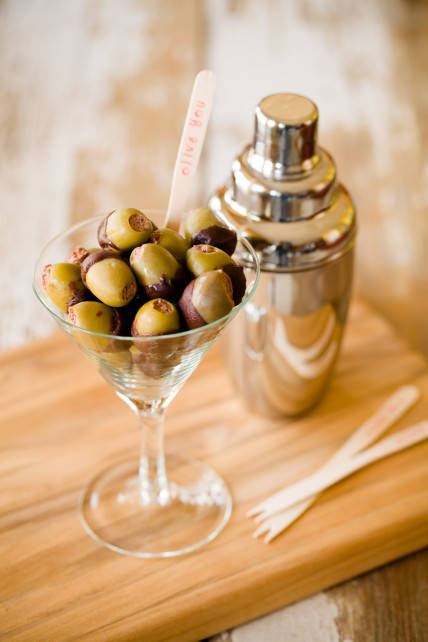 Krab Cakes with Zucchini Noodles and Avocado Crema from Jew Hungry
Mussels Fra Diavolo from Everyday Maven
Drunken Clams and Sausage from Nutmeg Nanny
Thai Curry Mussels from The Healthy Maven
Spicy Grilled Clams in Foil from Bobbi's Kozy Kitchen
Mussels with Smoked Spanish Paprika from A Cedar Spoon
Grilled Shrimp with Pomegranate Salsa from The View from Great Island
Pineapple Fennel Salad with Ginger-Sesame Dressing from Noble Pig
Blackberries & Greens Salad from Simply Sated
Avocado Lentil Salad from Give Recipe
Roasted Jalapeno and Garlic Bacon Guacamole from Ari's Menu
Pomegranate Goat Cheese and Candied Pecan Salad from Joyful Healthy Eats
Spinach Strawberry Champagne Salad from Flavor Mosaic
Roasted Beet and Arugula Salad with Maple Balsamic Vinaigrette from The Roasted Root
Kale, Cara Cara, Orange, and Smoked Almond Salad from Hola Jalapeno
Cucumber Avocado Basil Mint Gazpacho from Self Proclaimed Foodie
Colombian Guacamole from A Cedar Spoon
Superfood Beet Cakes (gluten free and vegetarian) from Making Thyme for Health
Pickled Jalapenos with Goat Cheese from Hola Jalapeno
Citrus Caramelized Brussels Sprouts from Give a Recipe
Desserts
Raspberry Jalapeño Chocolates from Spabettie
Grain and Sugar Free Brownies from Foods of Our Lives
Raspberry Chia Pudding from Primavera Kitchen
Raw Chocolate Pudding (no added sugar) from Oh She Glows
Salted Chocolate Dipped Mandarin Oranges from Deliciously Yum
Raspberry Molten Chocolate Cake from Beard and Bonnet
Dark Chocolate Cherry Energy Bites from Recipe Runner
Pomegranate Brownies with Sea Salt + Cacao Nibs from With Food and Love
Avocado Banana Cacao Mousse from Tasting Page
Chocolate Beet Cake (gluten free and naturally sweetened) from The Roasted Root
Flourless Cranberry Chocolate Chia Cookies from Hummusapien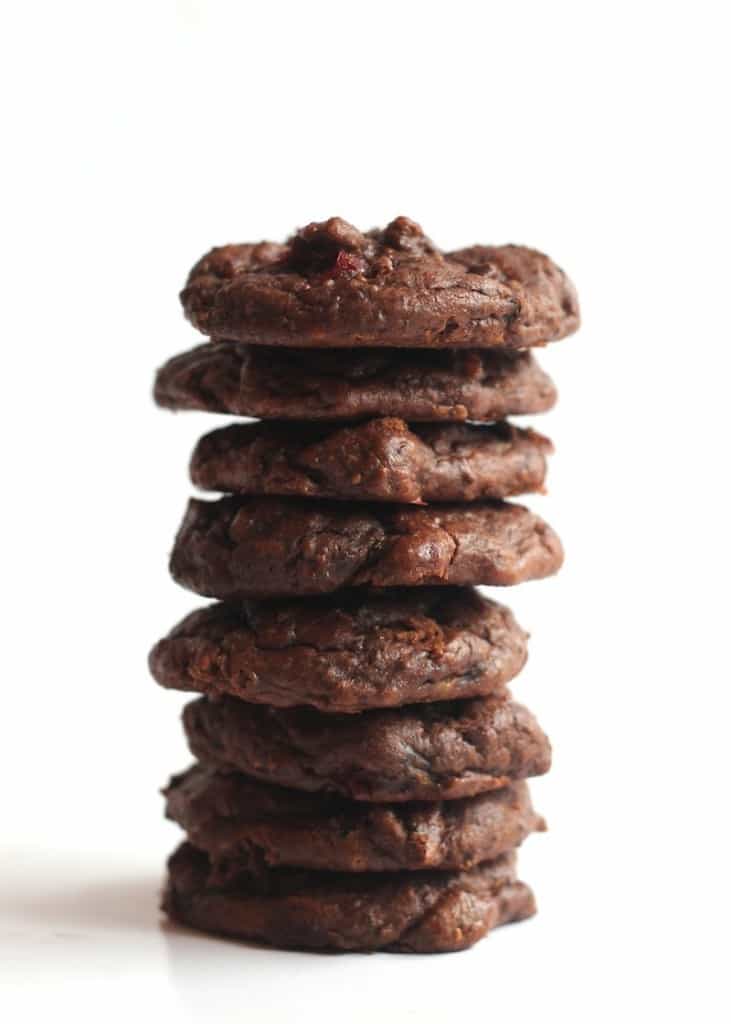 Gluten Free Cherry Brownies from Food Faith Fitness
Chili Pepper Truffles from The View from Great Island
Mini Vegan Chocolate Chip Berry Pies with Coconut Milk Whipped Cream from Jew Hungry
Dark Chocolate Orange Ricotta Tart with Honey Almond Crust from Cupcakes and Kale Chips
Dark Chocolate Red Wine Truffles from Tasty Yummies
Secret Ingredient Chocolate Pecan Bites from The Food Charlatan
Strawberry Tiramisu Cheesecake Cups from Cupcakes and Kale Chips
Make-Ahead Fruit and Yogurt Parfait from The Lemon Bowl
Dairy-Free Chocolate Mousse from Simply Quinoa
Hot Fudge Gluten Free Brownies for Two from Cupcakes and Kale Chips
Beverages
Beet Grapefruit Green Juice from With Food and Love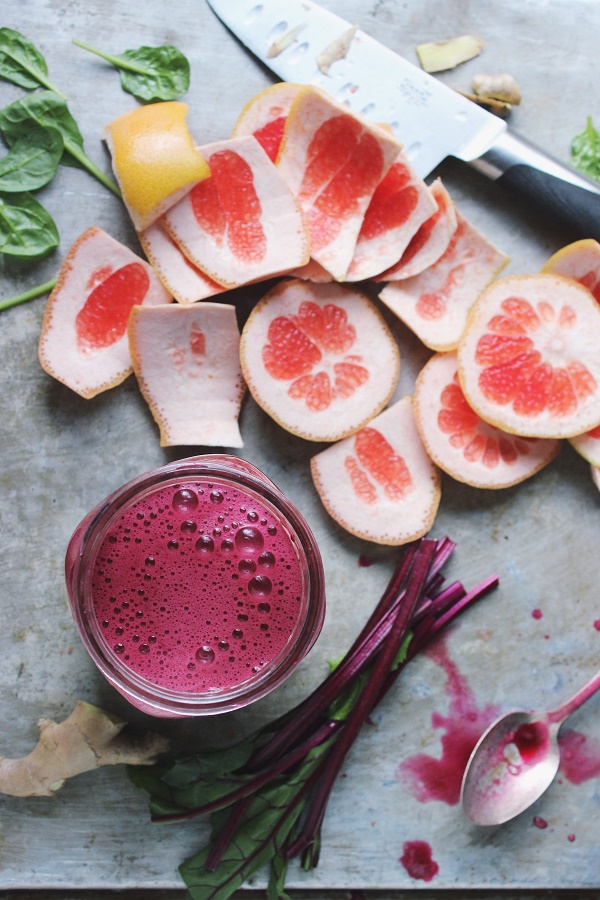 Pomegranate Swizzle from Vegan in the Freezer
Beet Berry Apple Smoothie from The Roasted Root
Carrot Orange Ginger Juice from The Lemon Bowl
Aphrodisiac Smoothie with Cacao and Maca from The Roasted Root
Cool as a Cucumber Beet Juice from Making Thyme for Health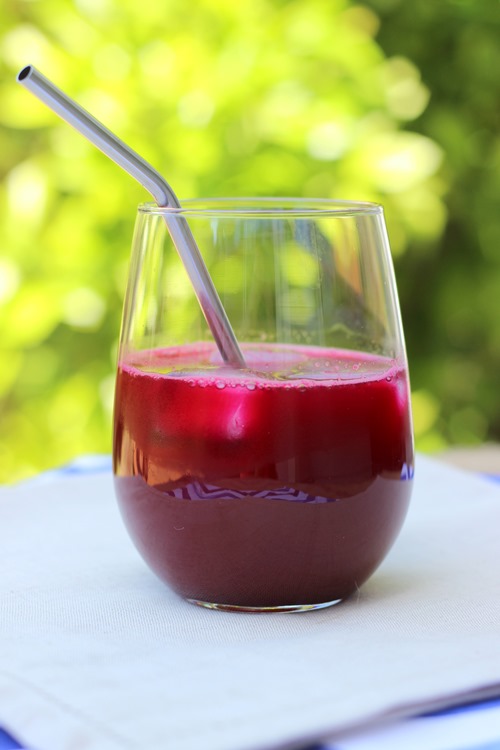 Winter Sangria with Pomegranate, Blood Orange, and Apple from The Roasted Root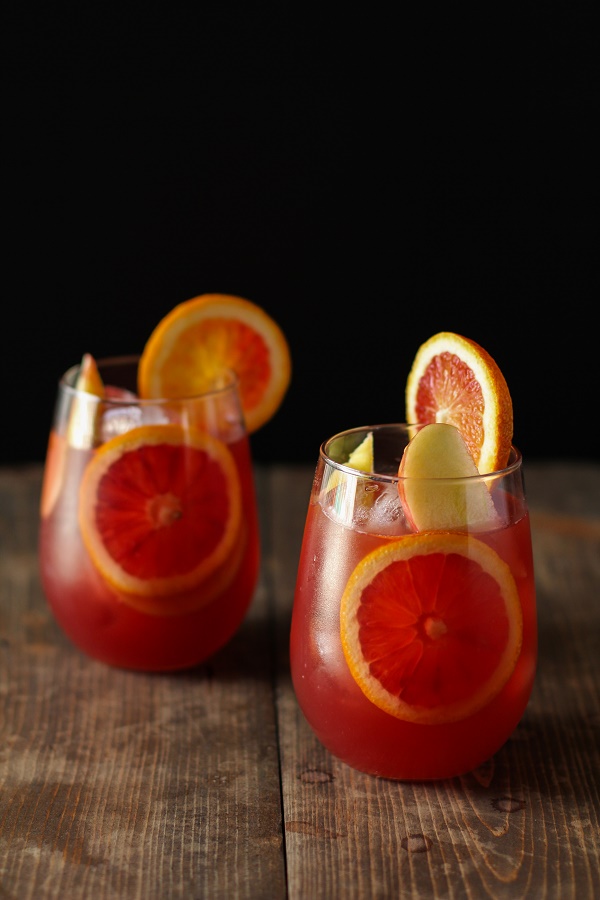 We should talk about sex more often.