Sexy dinner recipes for Valentine's Day that are clean, simple, and easy to prepare! These sultry aphrodisiac recipes are perfect for sharing with your partner.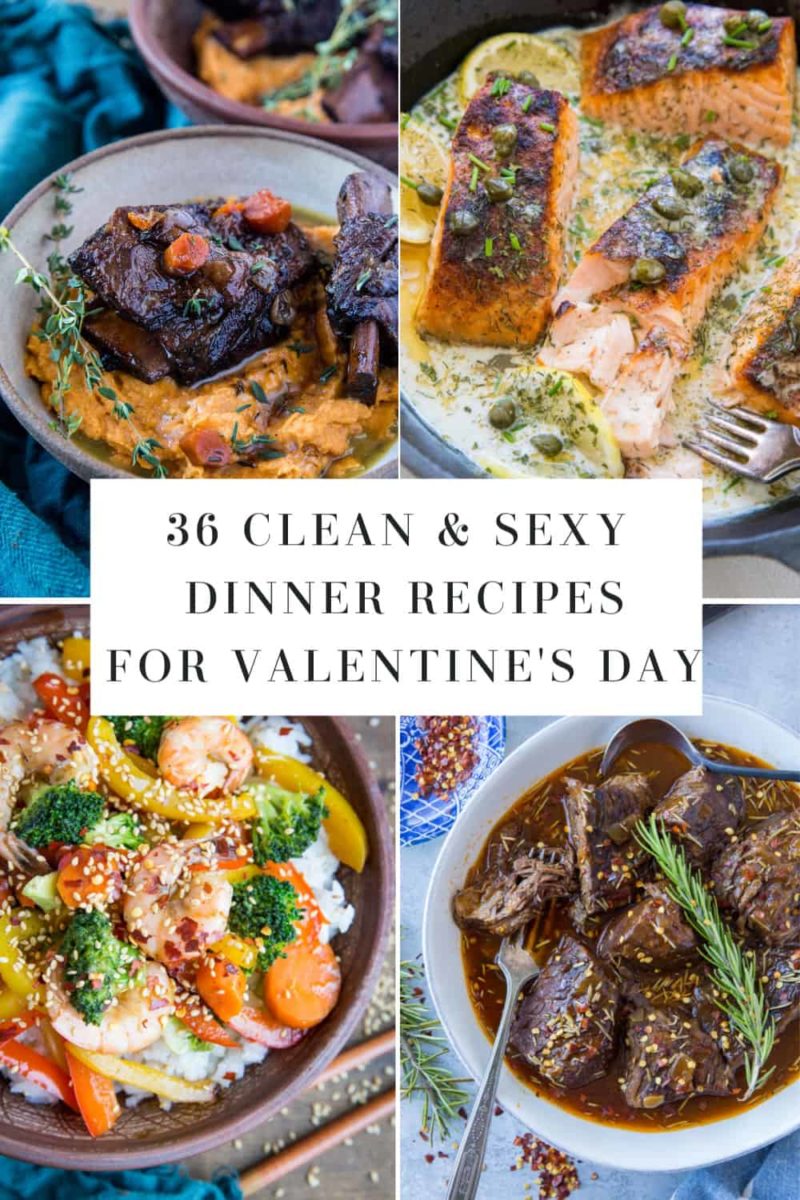 Do you enjoy cooking for your special someone? For me, preparing a meal to nourish someone you care about can be one of the most heartfelt actions. Not to mention, depending on the meal and vibe, it can create unparalleled intimacy!
I have spoken about aphrodisiac foods on this site numerous times. Not only can food be medicine, but it also dramatically affects the way your body feels, from energy level to mood to libido.
For this reason, I thought I would share some sexy dinner recipes for Valentine's Day to inspire your sultry dinner with your companion.
What Foods Are Aphrodisiacs?
The following foods are known to stimulate your desire to get your groove on:
Meat, asparagus, shellfish and seafood (particularly oysters), chocolate, nuts, red wine, chilies, strawberries, figs, ginger, and avocado.
While beets aren't mentioned in a google search, I am 3000% convinced beets are the ultimate aphrodisiac. Just food for thought.
Remember, certain herbs and roots have a powerful aphrodisiac effect as well! Consider saffron, maca, ginseng, fenugreek, and more.
What Makes a Food an Aphrodisiac?
Foods that stimulate blood flow (this includes blood flow to your loins), increase your energy, and boost your mood are considered to increase sexual desire.
Not to mention, many of these foods have ancillary health benefits – they are natural anti-inflammatories and antidepressants.
In pursuit of making your Valentine's Day special, I have included some of my favorite sexy recipes from around the web in this post.
But no need to stop at dinner…If you're looking for aphrodisiac dessert ideas, be sure to check out my some of my favorite
Healthy and Sexy Dessert Recipes:
And without further adieu, here are…
36 Clean and Sexy Dinner Recipes:
Instant Pot Tart Cherry Short Ribs from The Roasted Root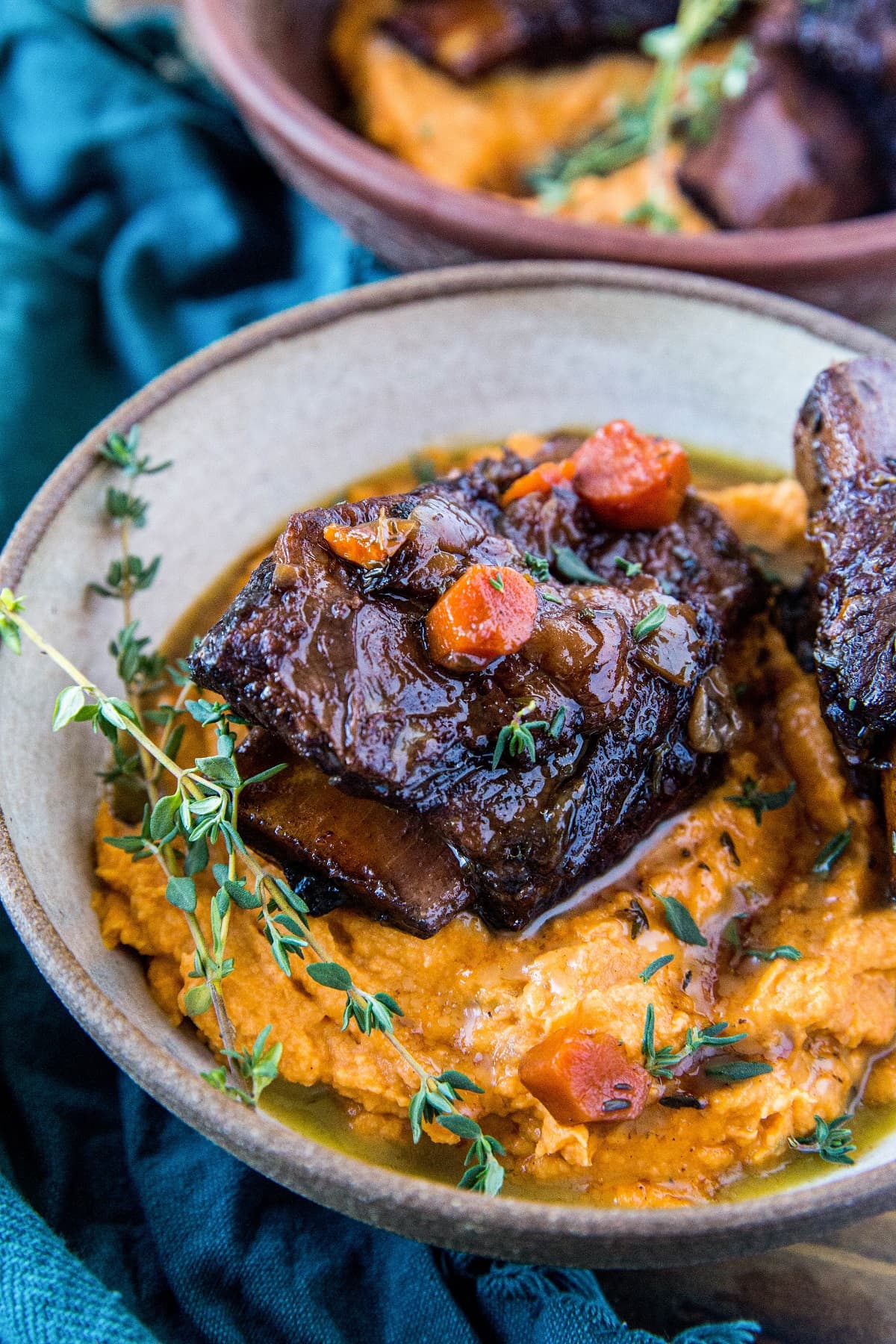 Crispy Skillet Salmon with Lemon Dill Caper Sauce from The Roasted Root
Orange Ginger Shrimp Stir Fry from The Roasted Root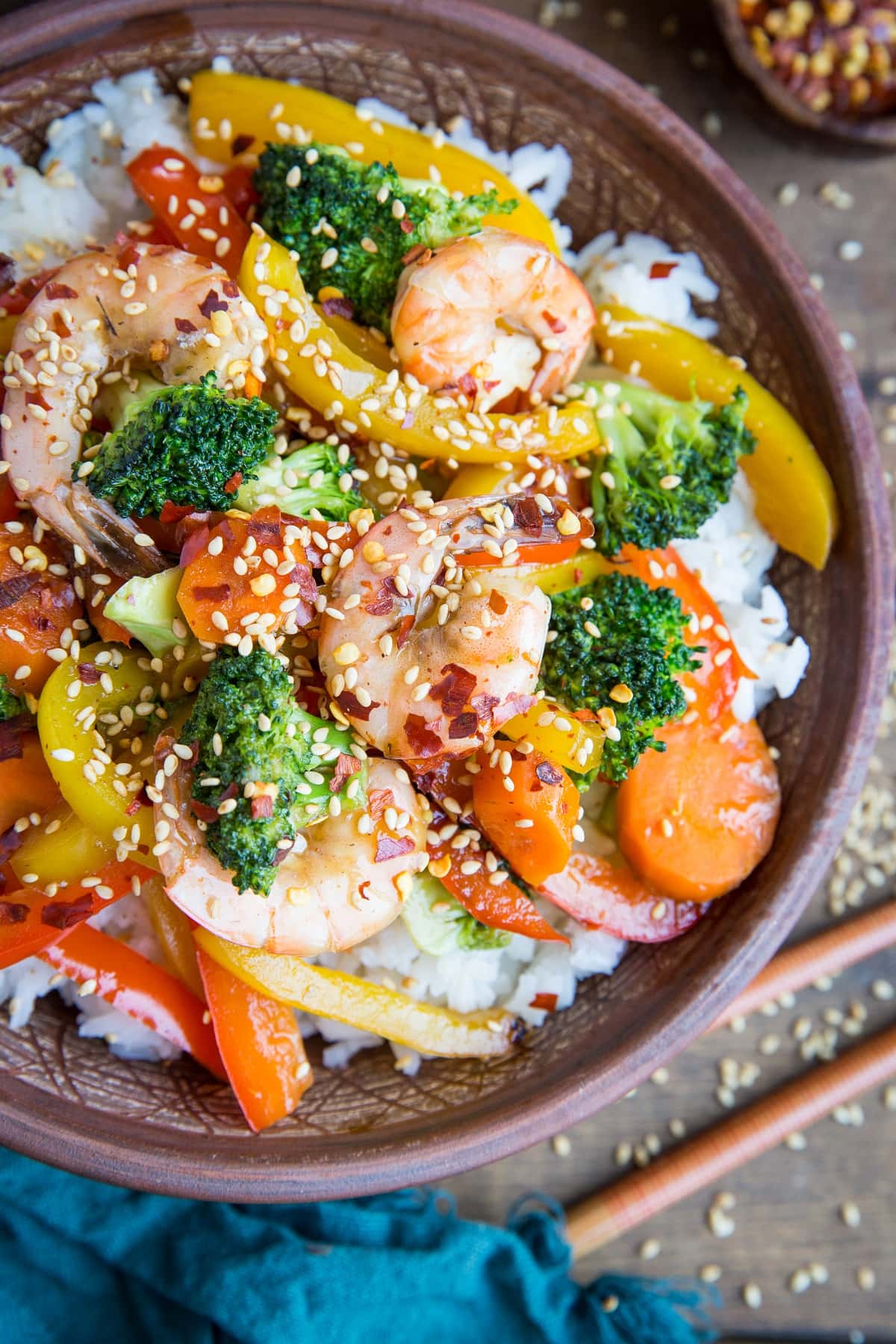 Indian Shrimp Biryani from The Roasted Root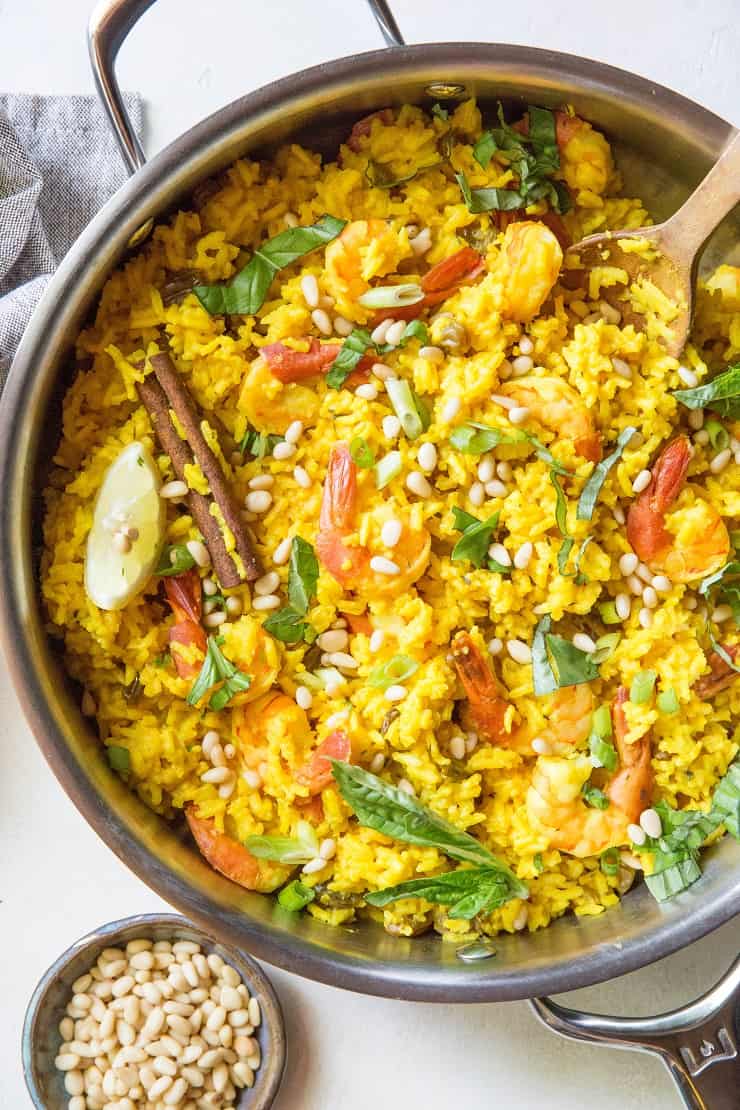 Fish en Papillote from Well Plated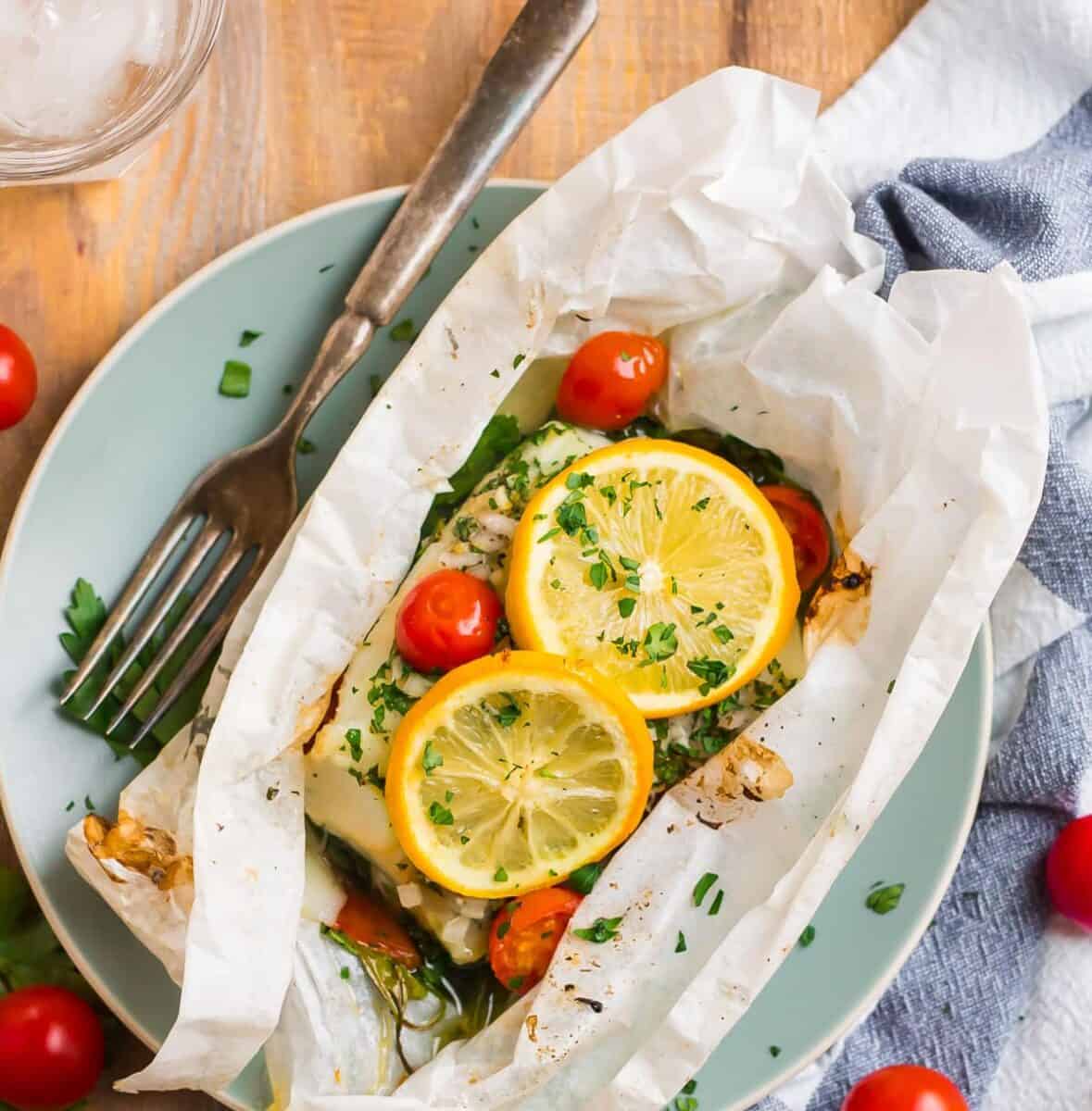 Grilled Thai Beef Salad from Food Faith Fitness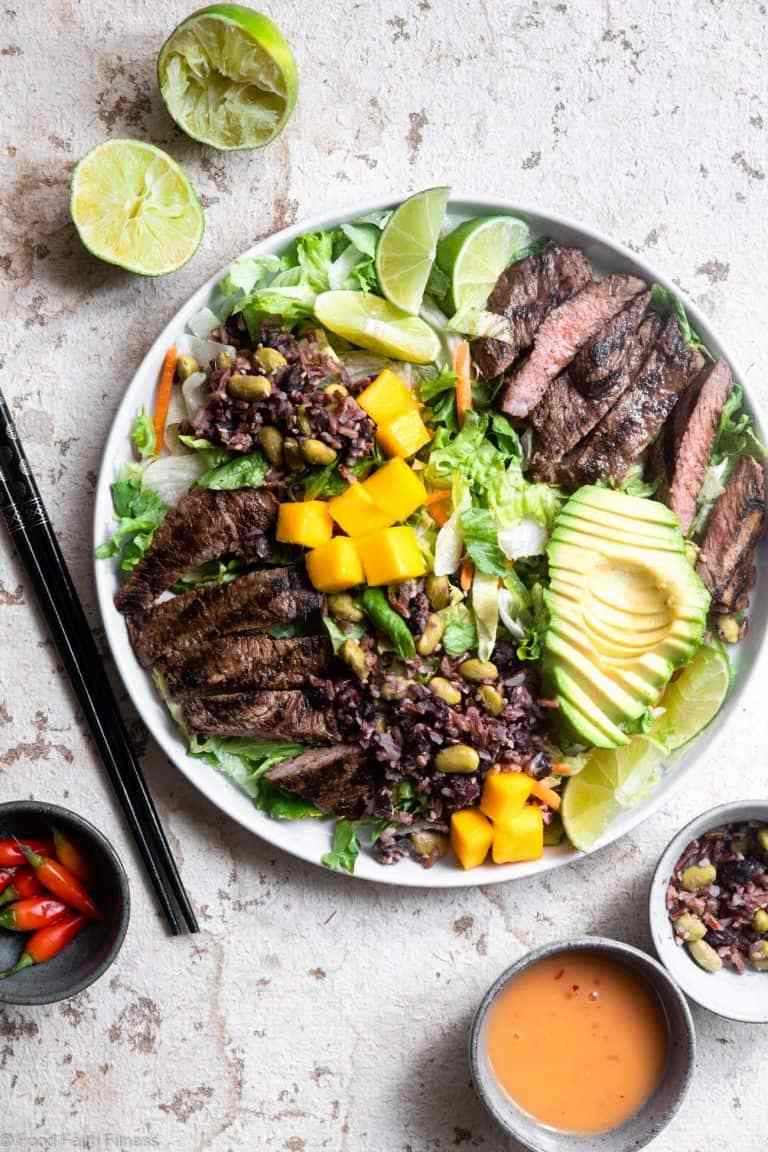 One Pot Moroccan Chicken from Fit Foodie Finds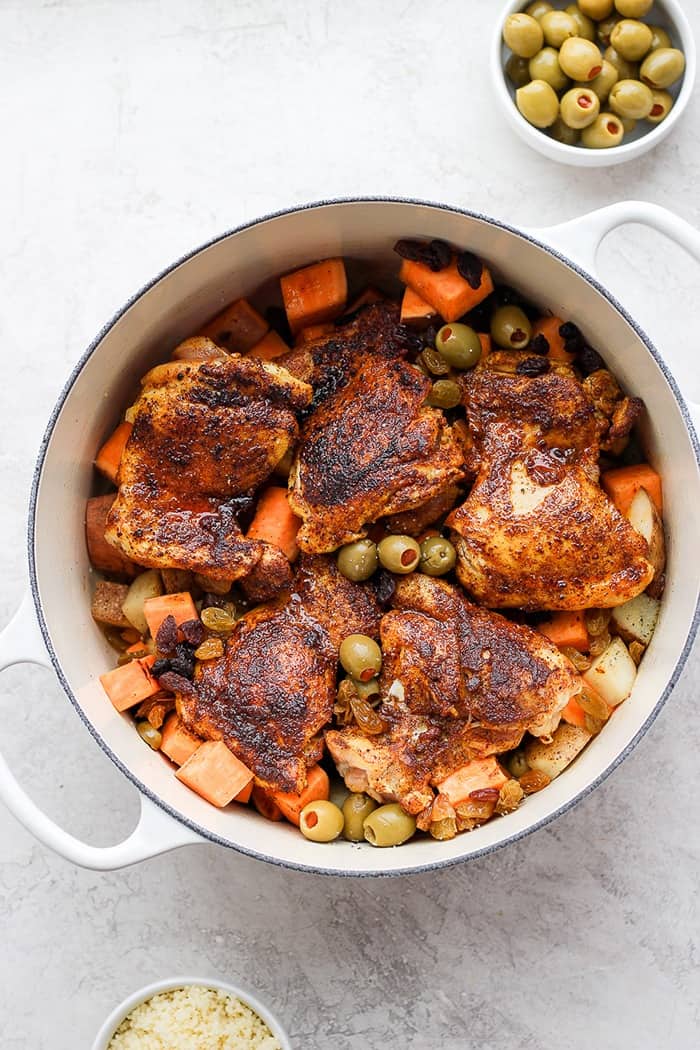 Sheet Pan Teriyaki Chicken and Cauliflower Rice from Simply Scratch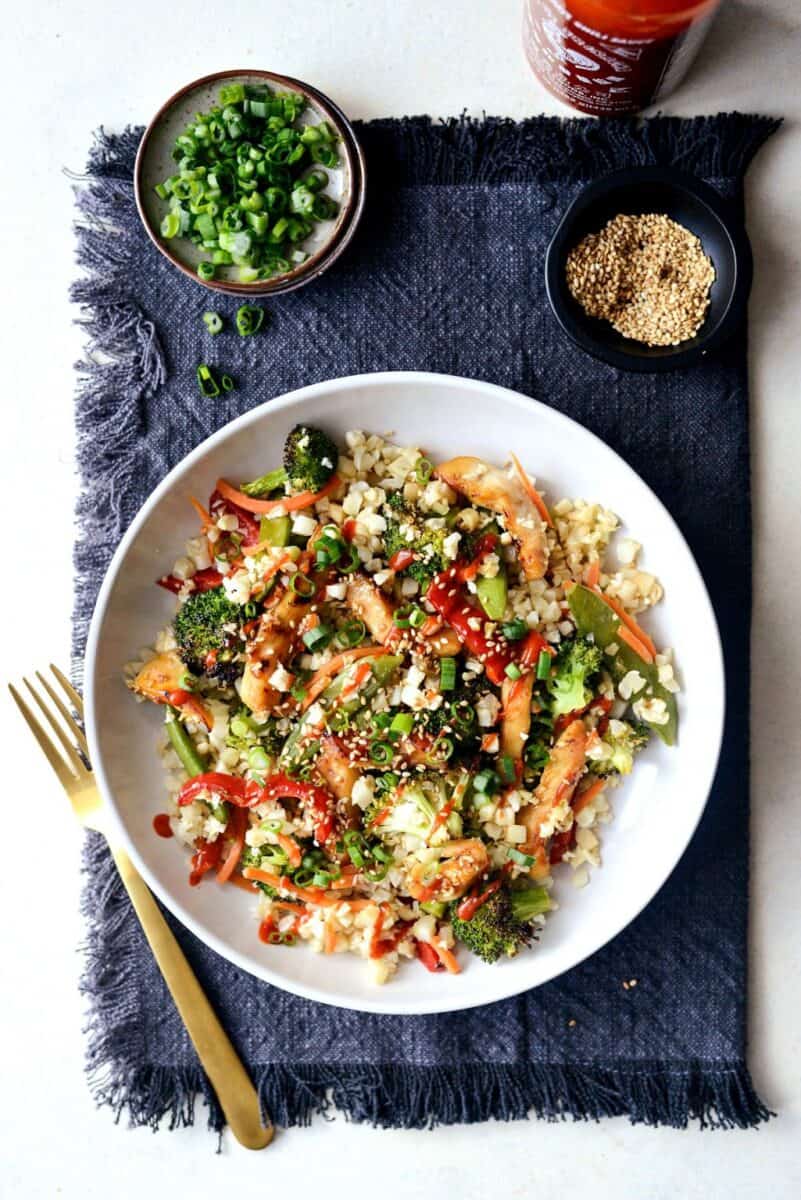 Korean Beef Bowls from Simply Scratch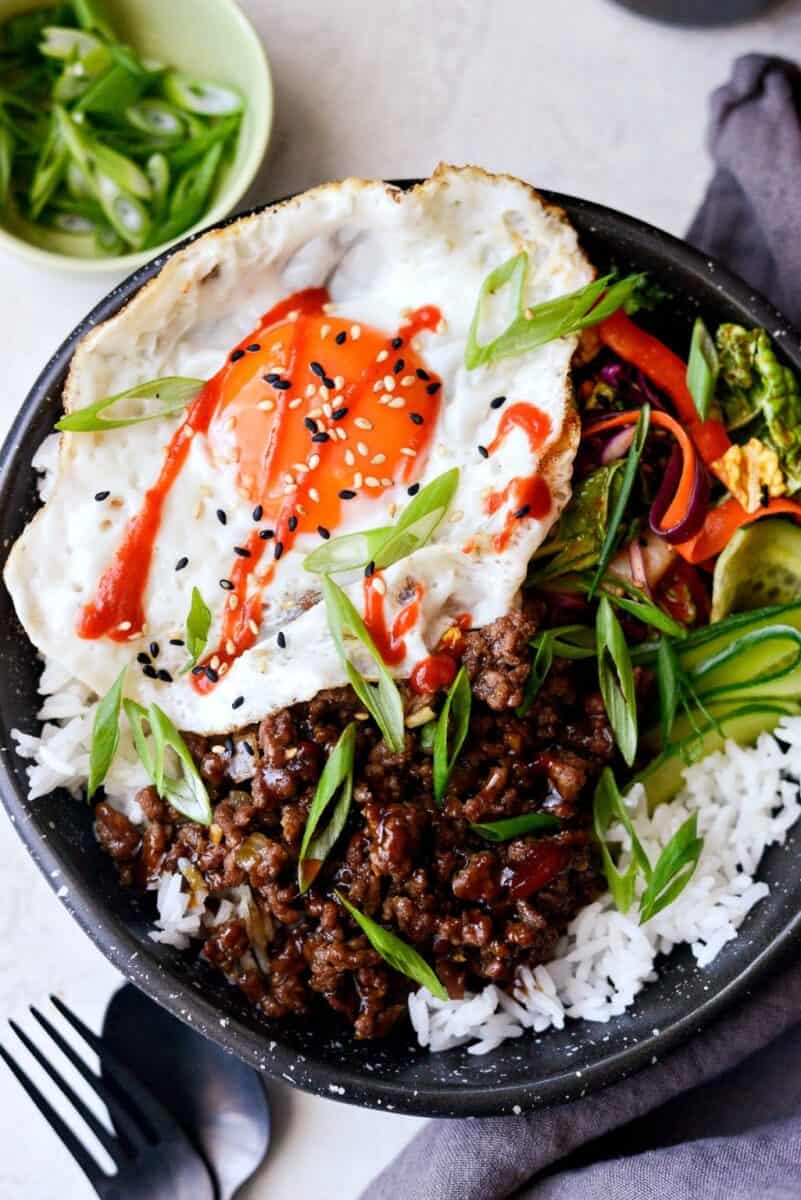 Asian Stuffed Grilled Avocados from Running to the Kitchen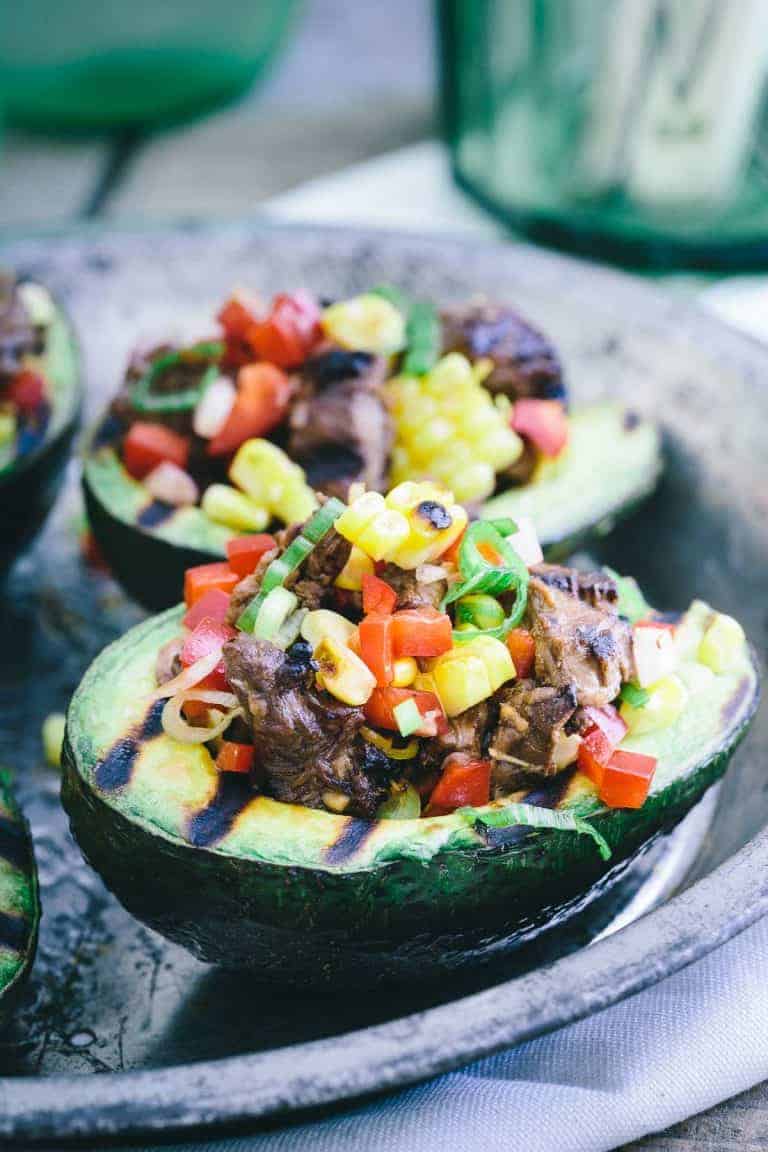 Beef Stew from Halfbaked Harvest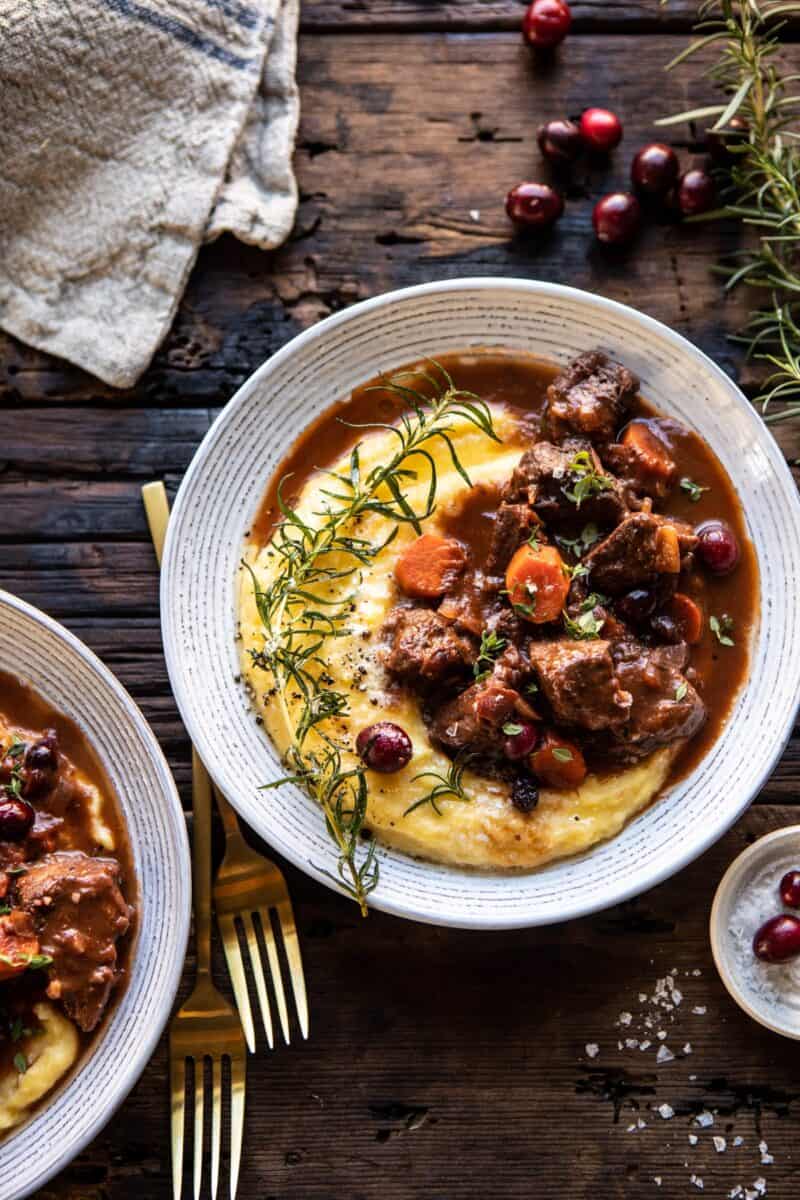 Pan Seared Scallops with White Wine Shallot Reduction from Floating Kitchen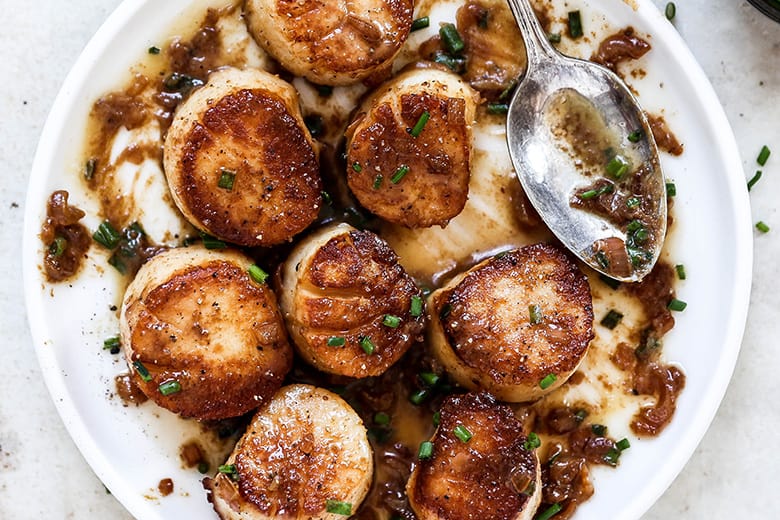 Vegetable Shrimp Curry from Hummusapien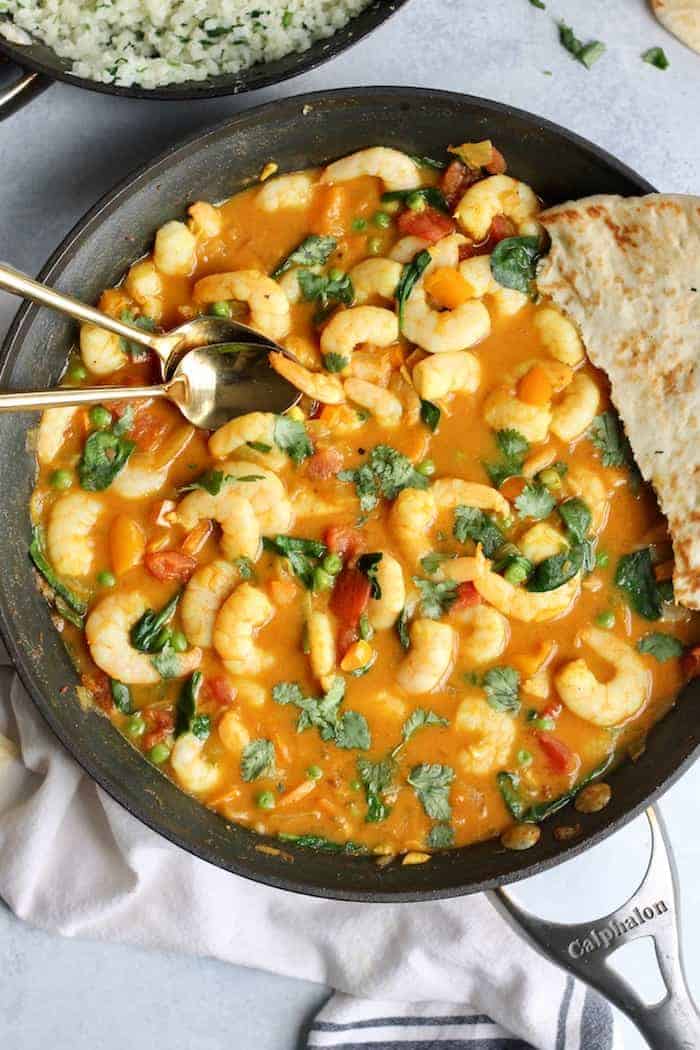 Seafood Risotto from Meals Heels and Cocktails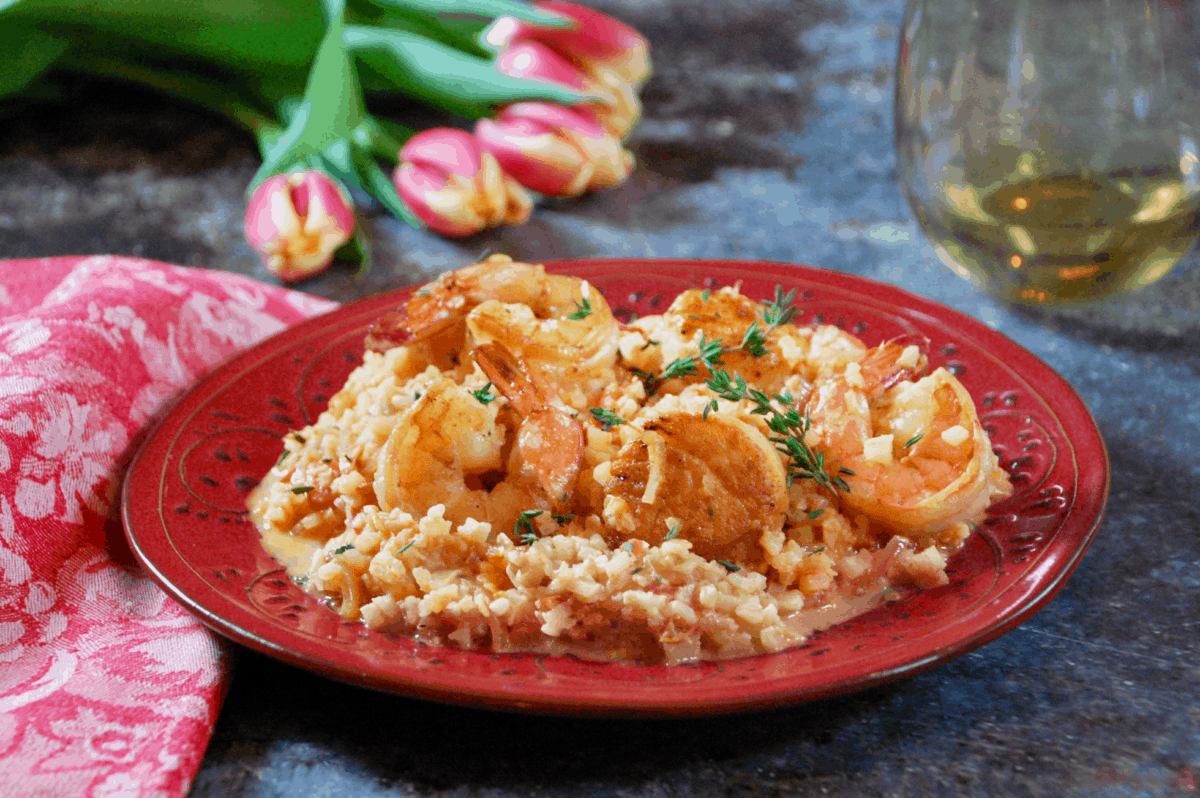 Grilled Chicken Sweet Kale Salad Stuffed Sweet Potatoes from One Sweet Mess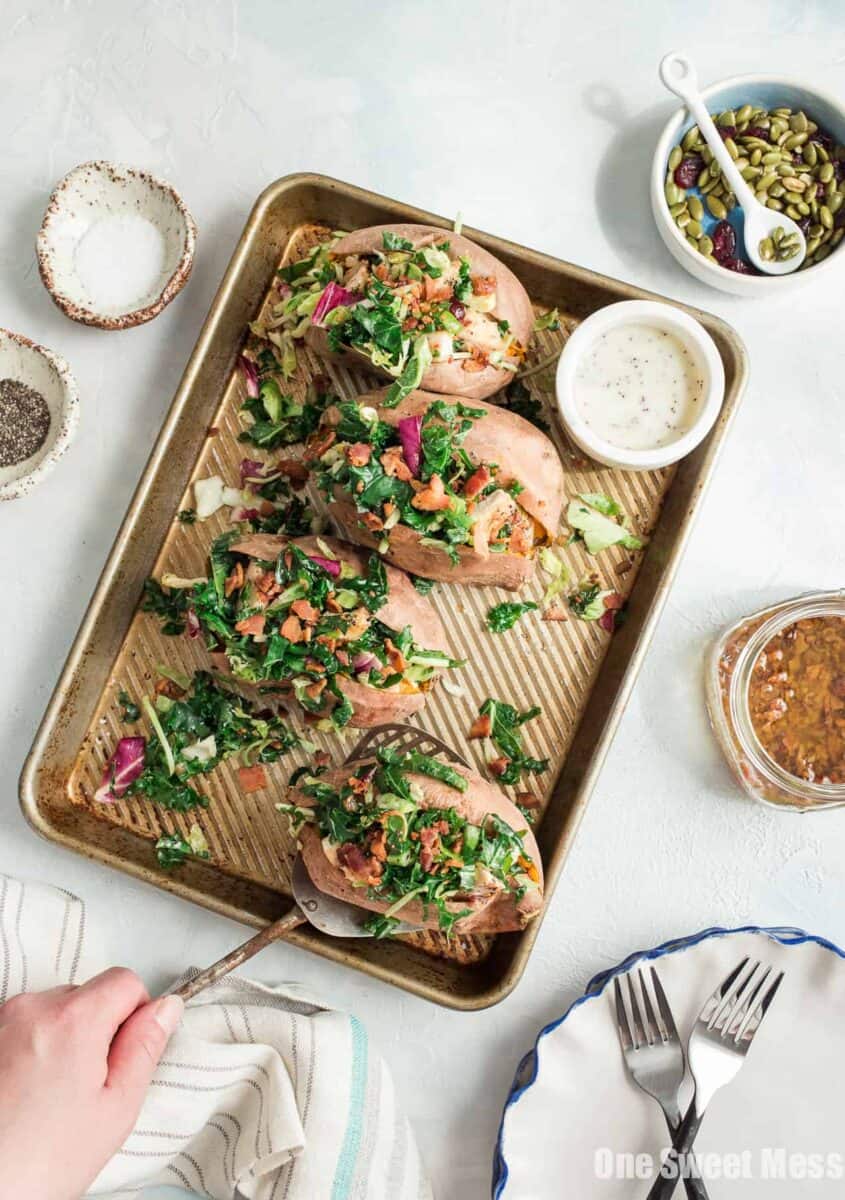 Instant Pot Pot Roast with Balsamic Gravy from The Roasted Root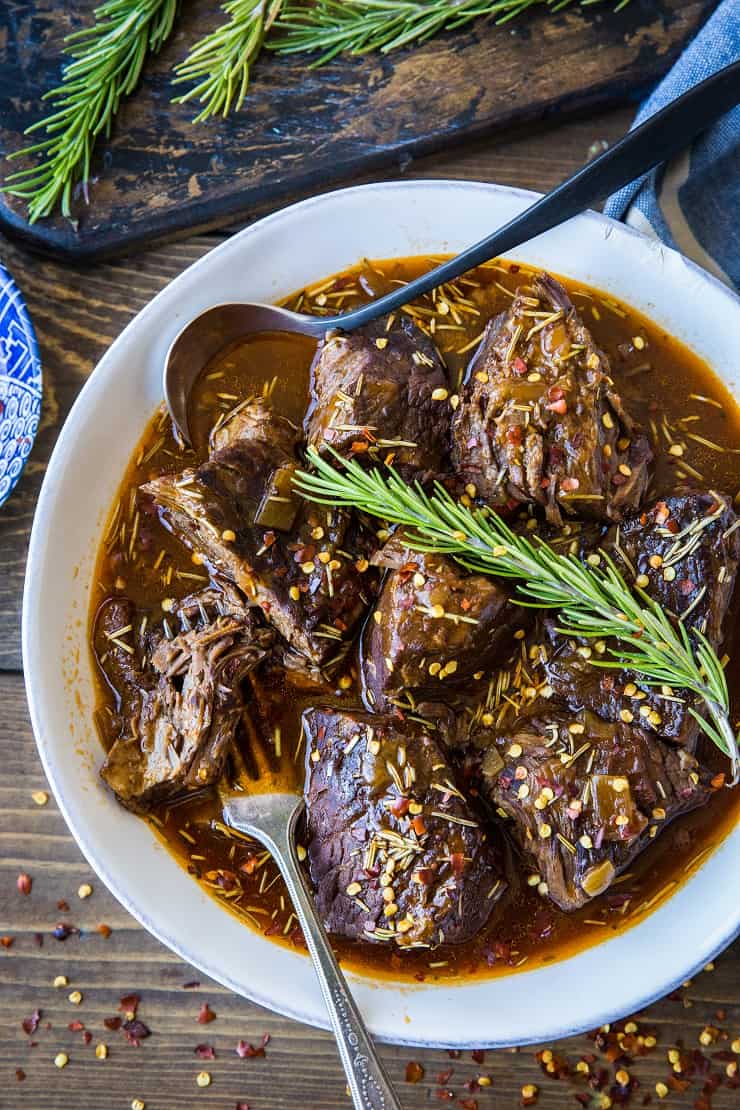 Instant Pot Beef and Mushroom Stew from Running to the Kitchen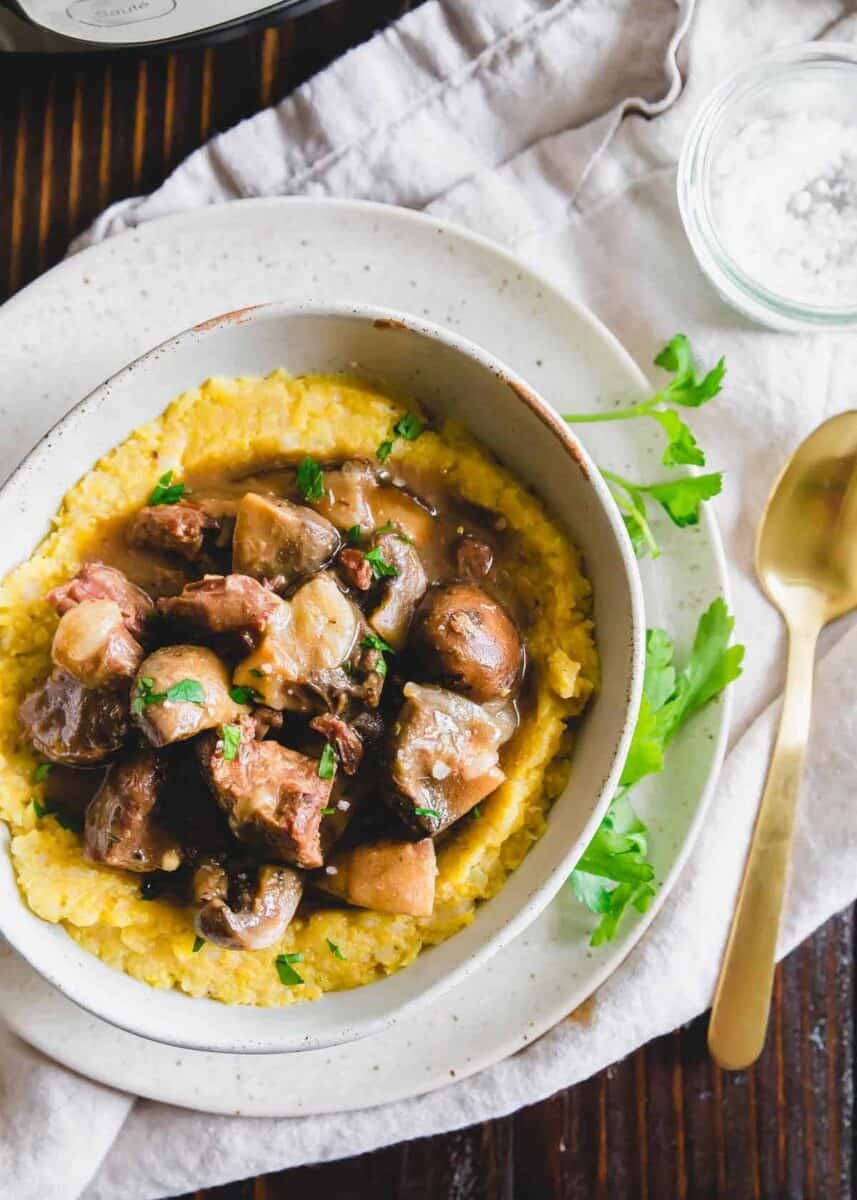 Keto Cheddar Jalapeno Meatballs from All Day I Dream About Food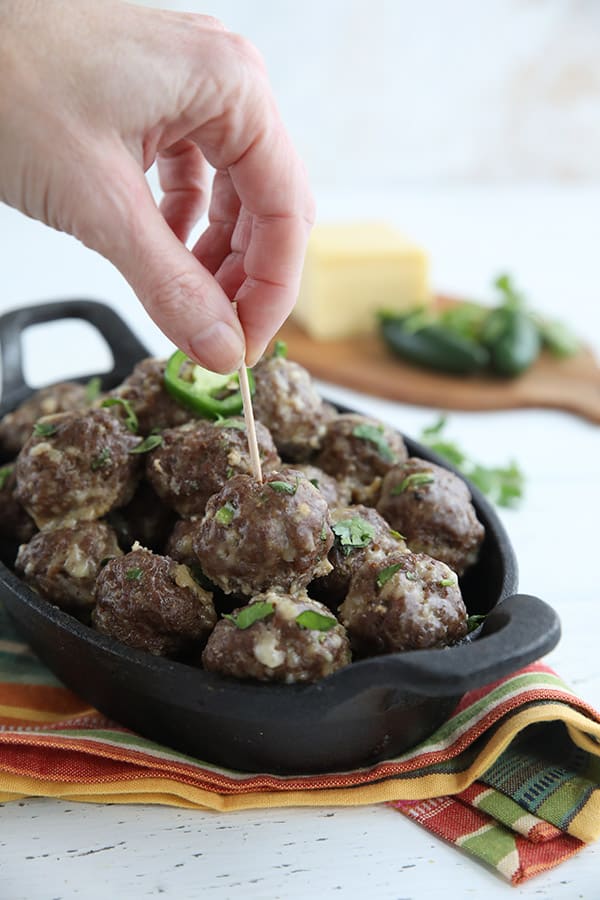 Scampi Steak and Scallops with Roasted Asparagus from Savoring Today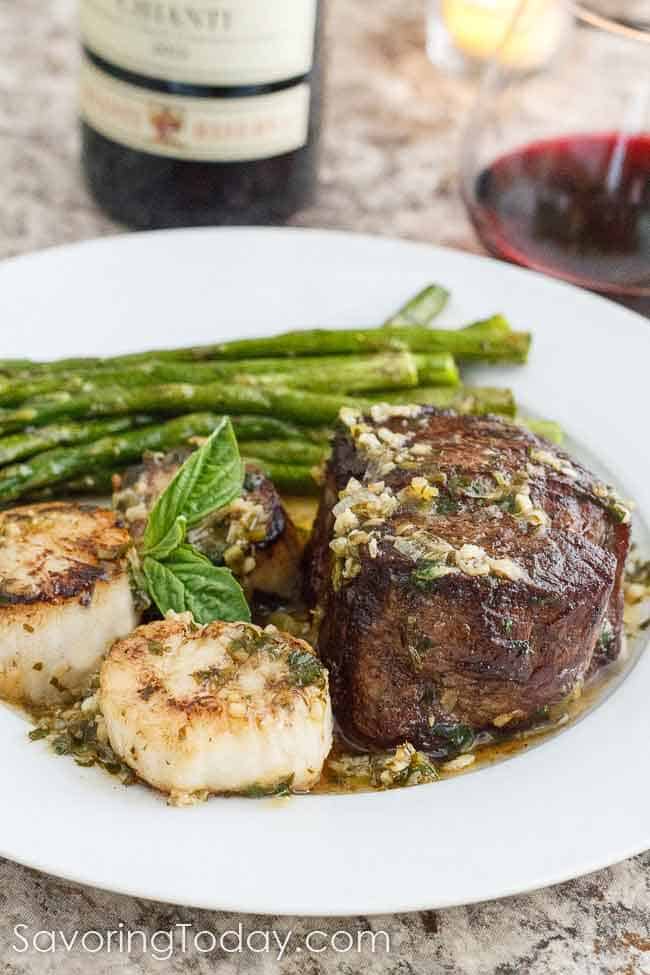 BBQ Shrimp and Sweet Potato Bowls from The Roasted Root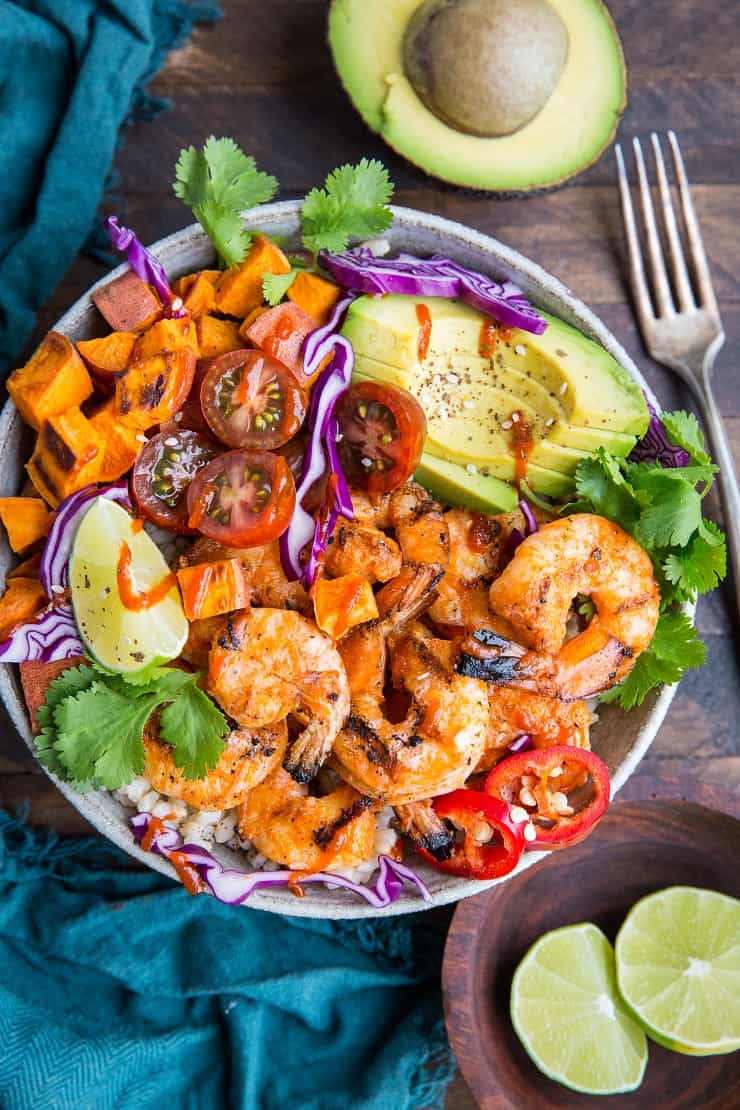 Sriracha Glazed Seared Scallops from Peas and Crayons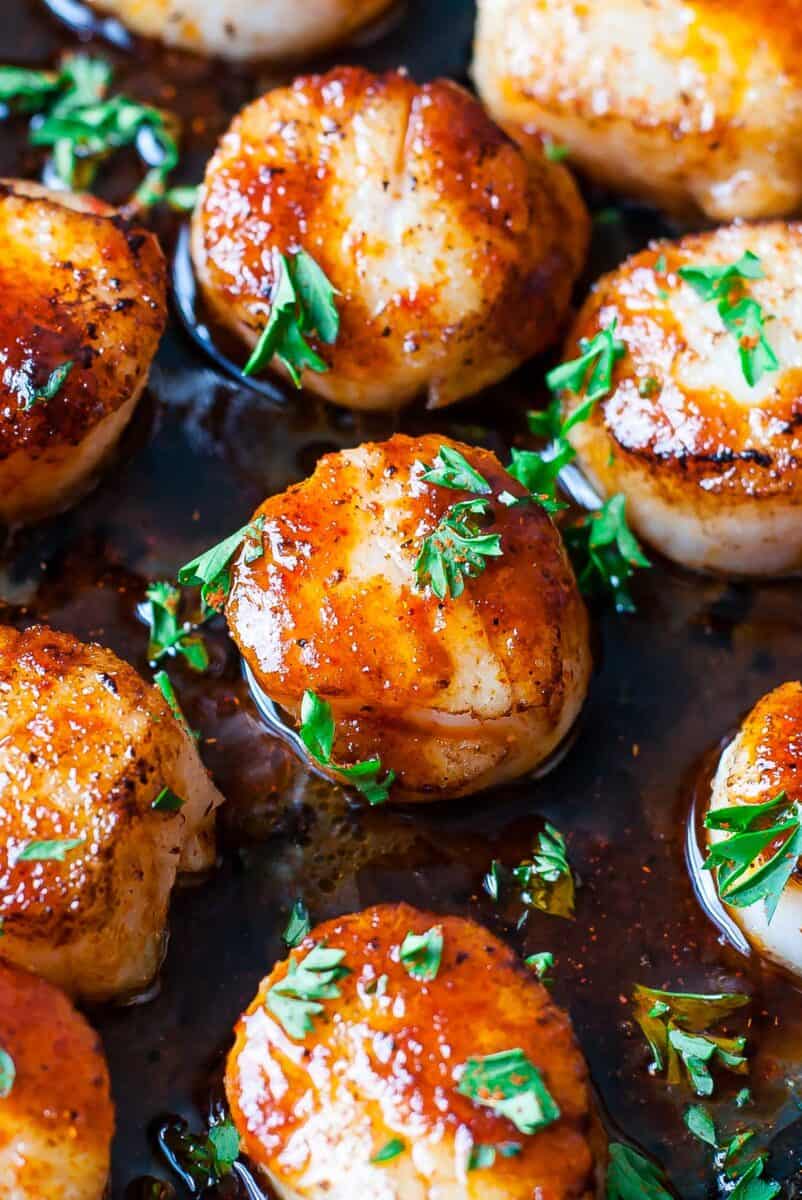 Thai Butternut Squash Soup from Peas and Crayons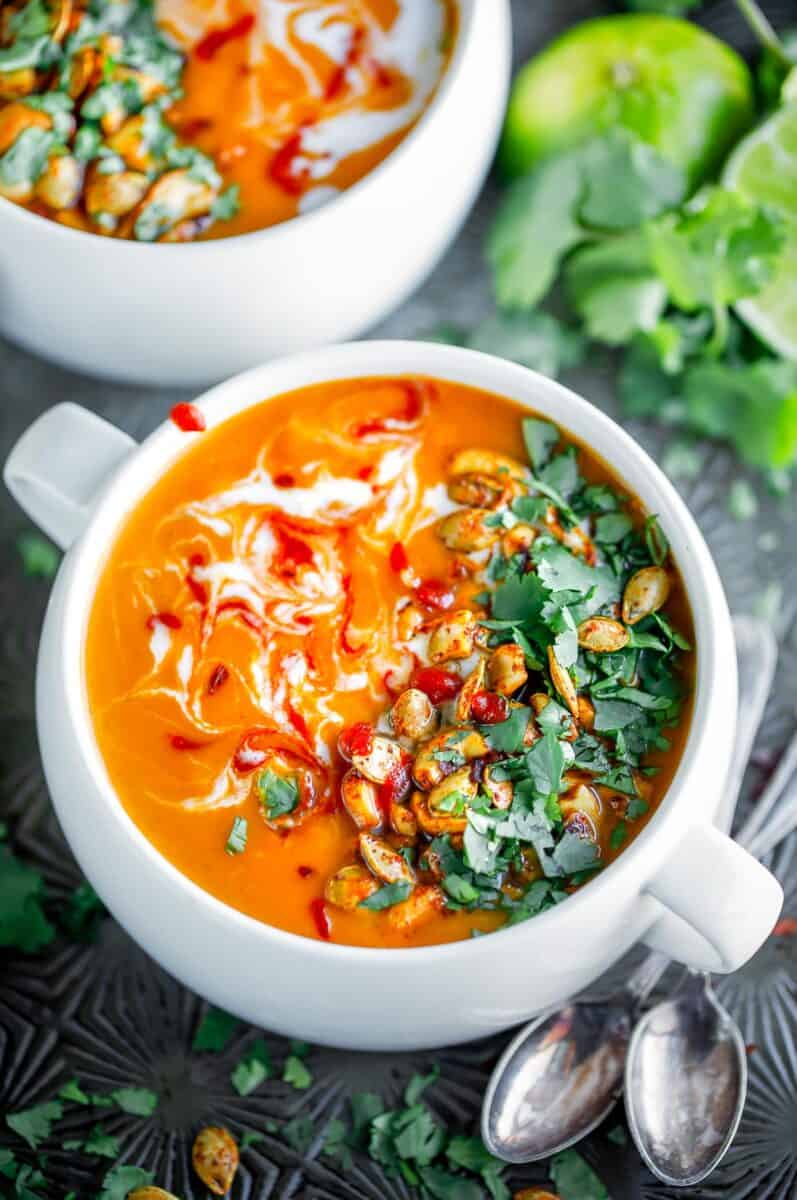 Keto Shrimp and Grits from Grandbaby Cakes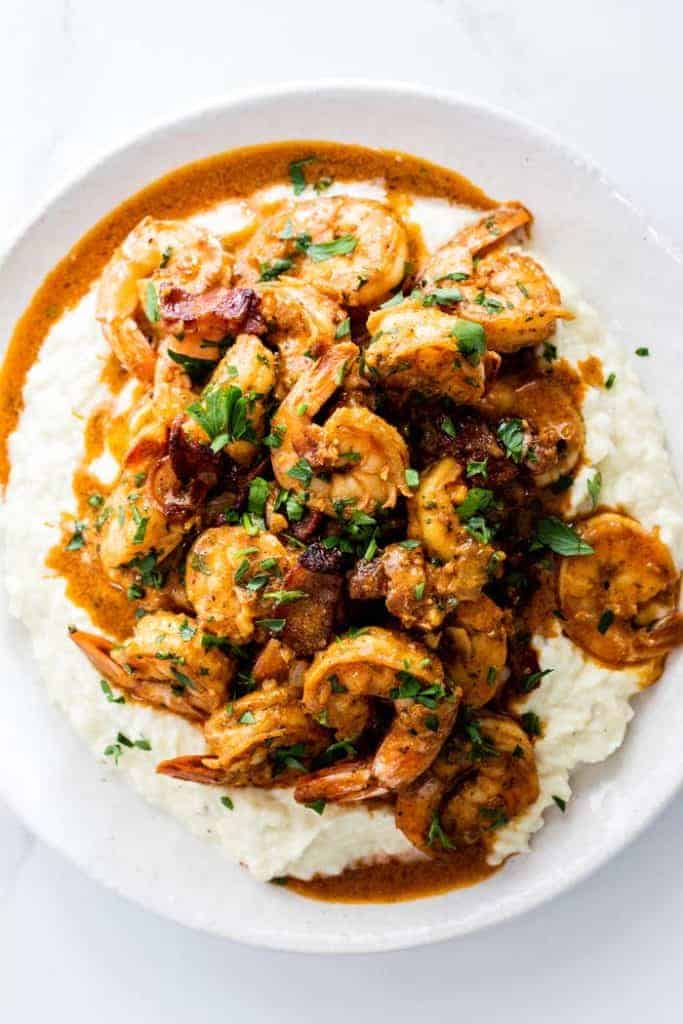 Surf and Turf for Two from Iowa Girl Eats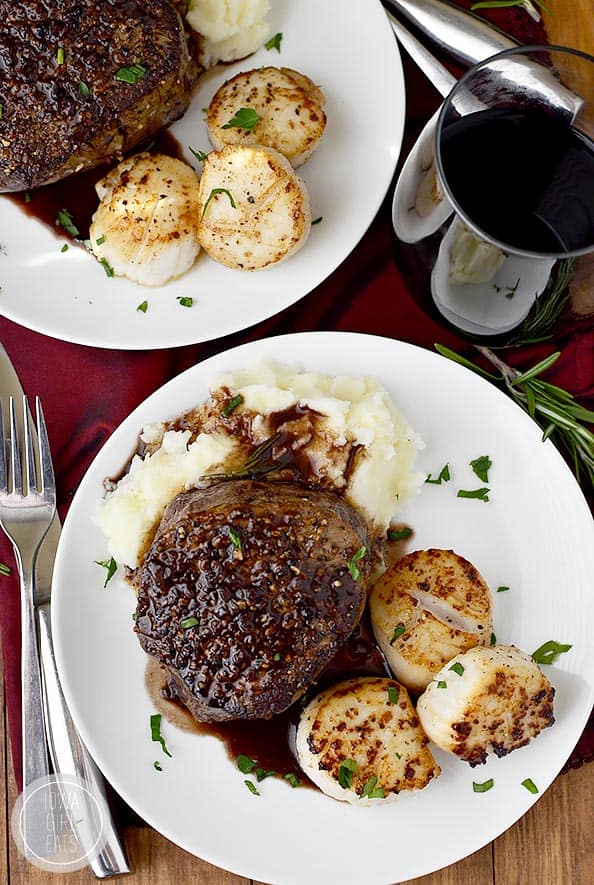 Apple Fig Arugula Salad with Goat Cheese and Walnuts from Flavor the Moments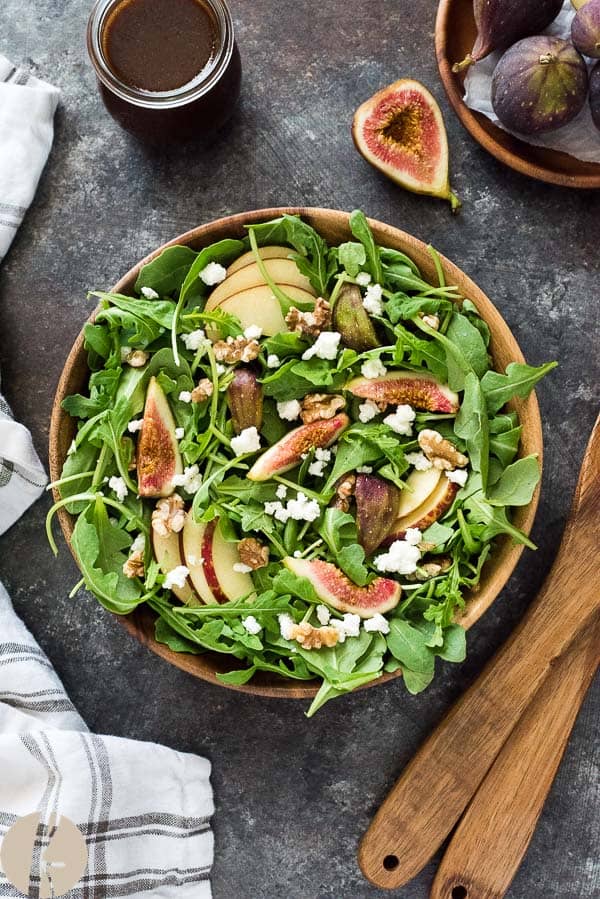 Macadamia Crusted Mahi Mahi Mango Avocado Salsa from Flavor the Moments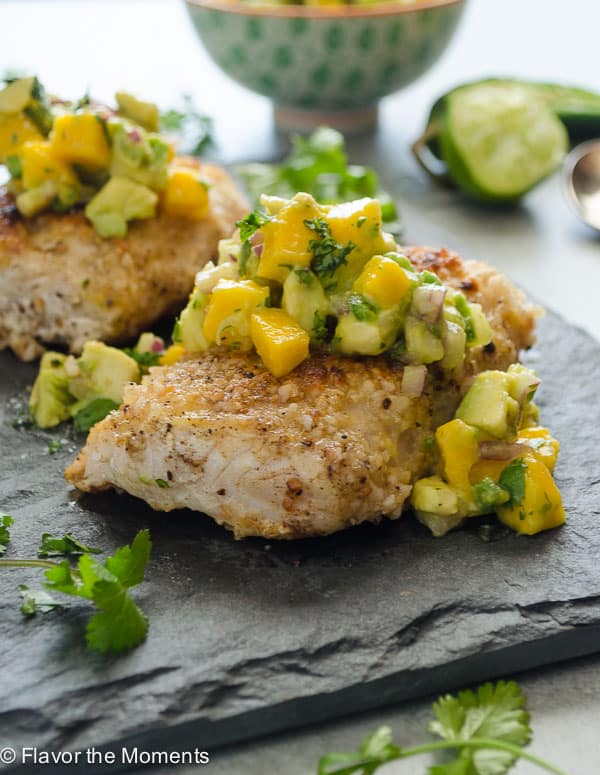 BBQ Oysters with Chili Garlic Sauce from Hola Jalapeno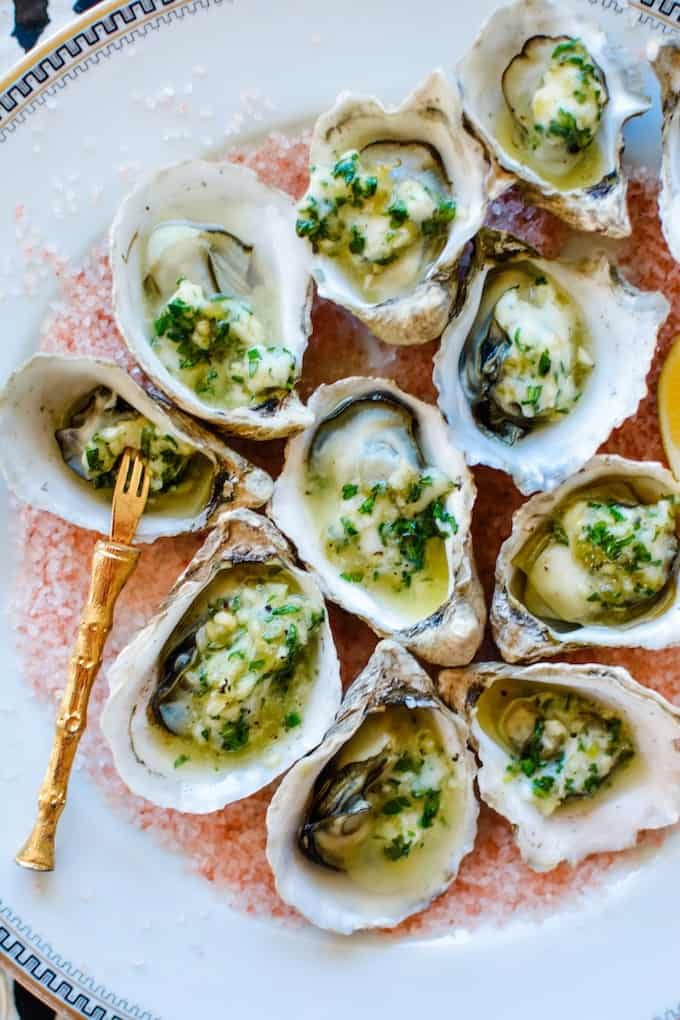 Carne Asada Sopes from Hola Jalapeno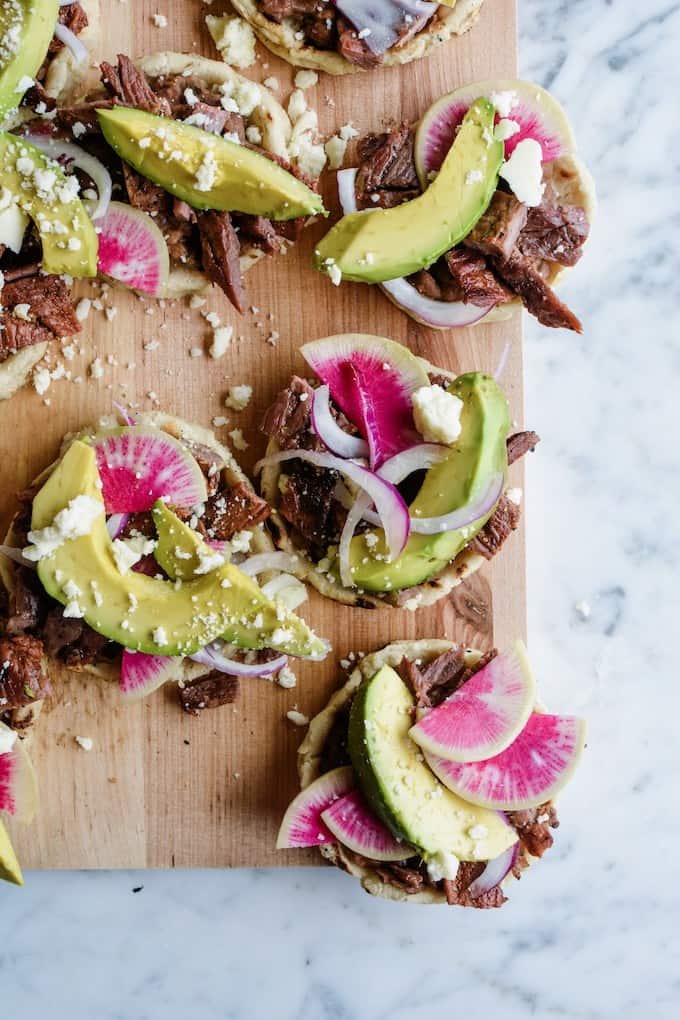 Clams with Smoky Bacon and Tomatoes from The Blond Cook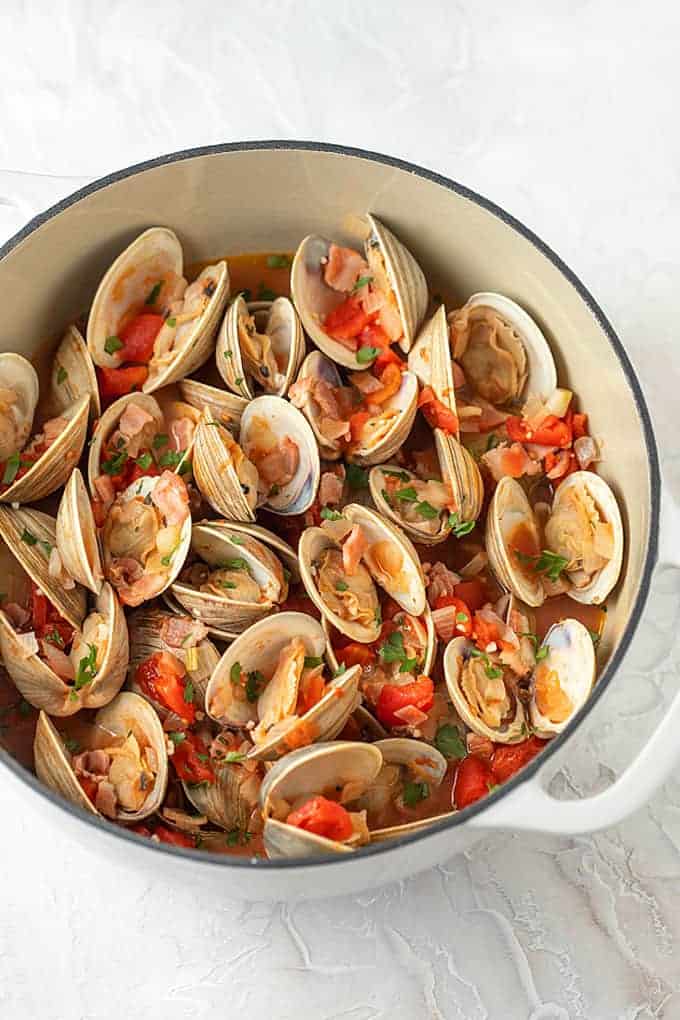 Easy Shrimp Creole from Wonky Wonderful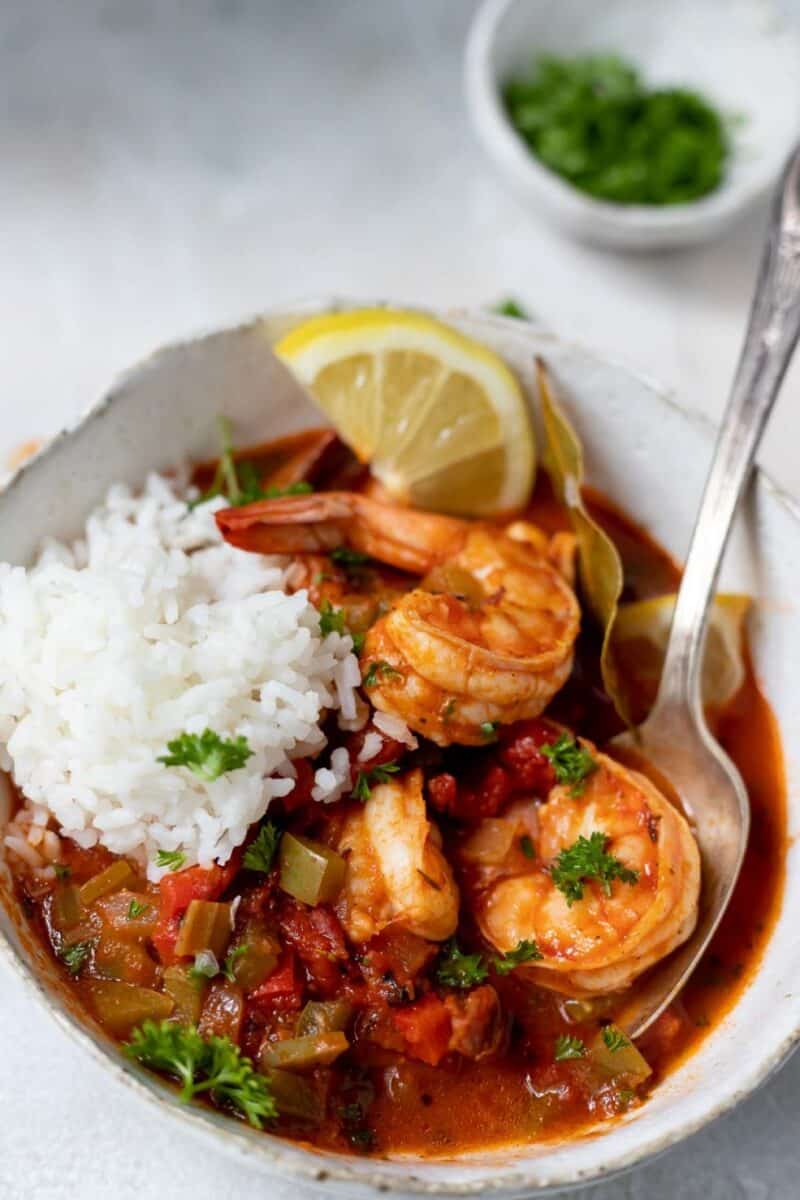 Lemon Arugula Salad with Pine Nuts from A Cedar Spoon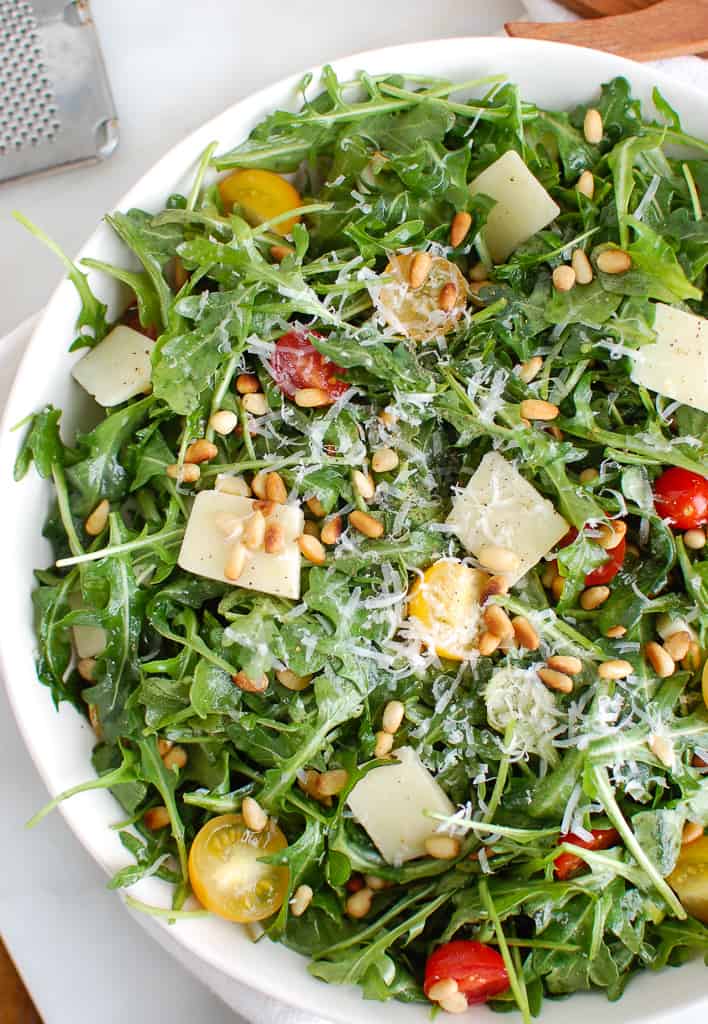 Pomegranate Salad with Maple Vinaigrette Dressing from Wholefully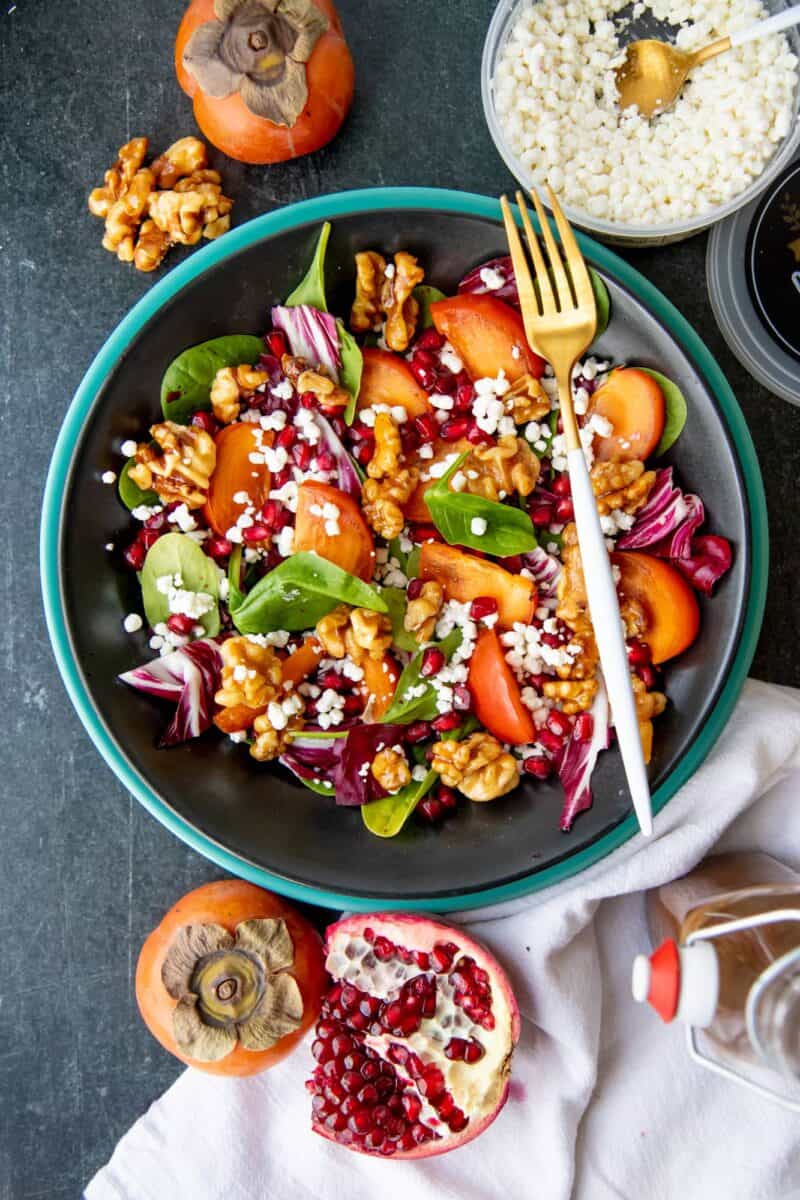 Enjoy!!
xo