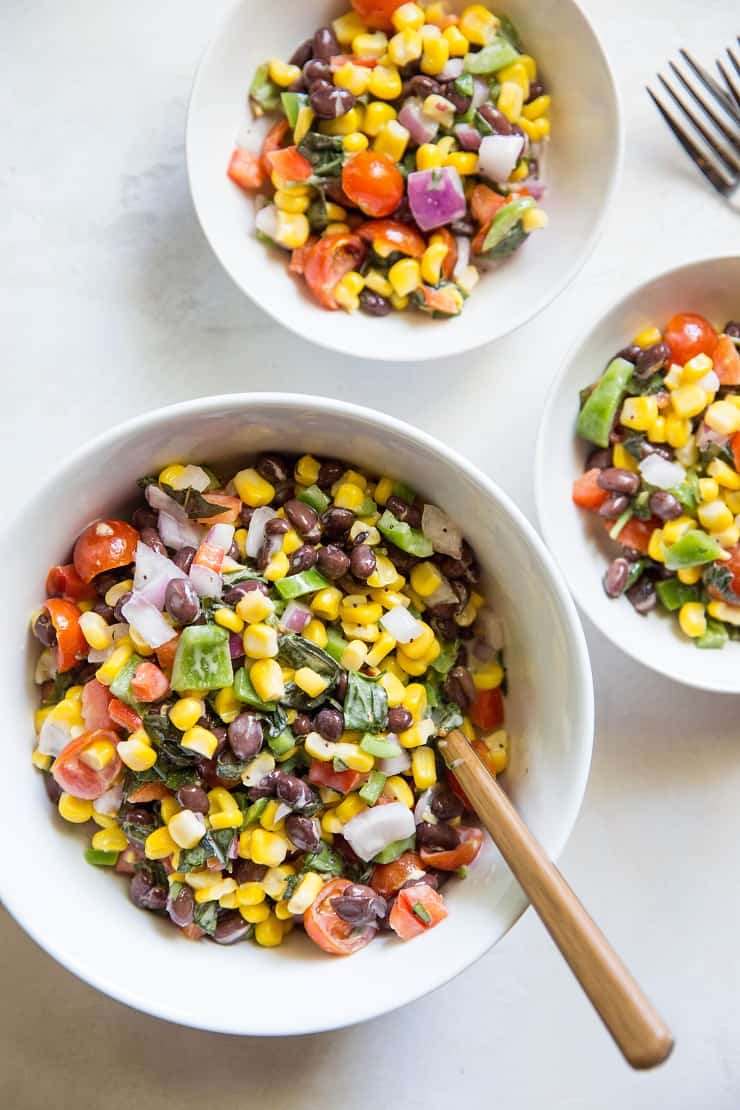 Black Bean Corn Salad with lemon poppy seed dressing is a fresh and vibrant side dish perfect for summer gatherings. It can also be used as a condiment for tacos, burrito bowls, or green salads!
I know. Corn.
I know.
Some folks love it, some folks abhor it, some folks love-abhor it because it is fantastically delicious but tends to be heavily genetically modified and – well – void of anything nutritionally meaningful.
Truthfully, I don't consume corn often because I keep my diet low-inflammatory and choose my sources of inflammation with much scrutiny. BUT I do get a great amount of enjoyment out of the kernel, so I'll cook with it on occasion. And when I do, I'm sure to get the most bang for my inflammatory buck.
Meaning, I use it in a way that will bring me great joy.
For instance: corn salad. Fresh and spunky, magical on, around, or in just about anything.
Corn salad is particularly amazing when combined with black beans, bell pepper, tomato, onion and a homemade lemon poppy seed dressing. Everything comes together in an incredibly fresh, crunchy, creamy, tangy amalgamation to make your taste buds swoon.
You can make it with fresh corn or canned corn!
How about we whip this out right quick?
Read More

about Black Bean Corn Salad with Lemon Poppy Seed Dressing