Feeling like you could use a little food re-set? Me too! Here's why I've chosen to do a Whole30. You'll also find 42 nutritious Whole30 recipes for some satisfying, clean meals in this post.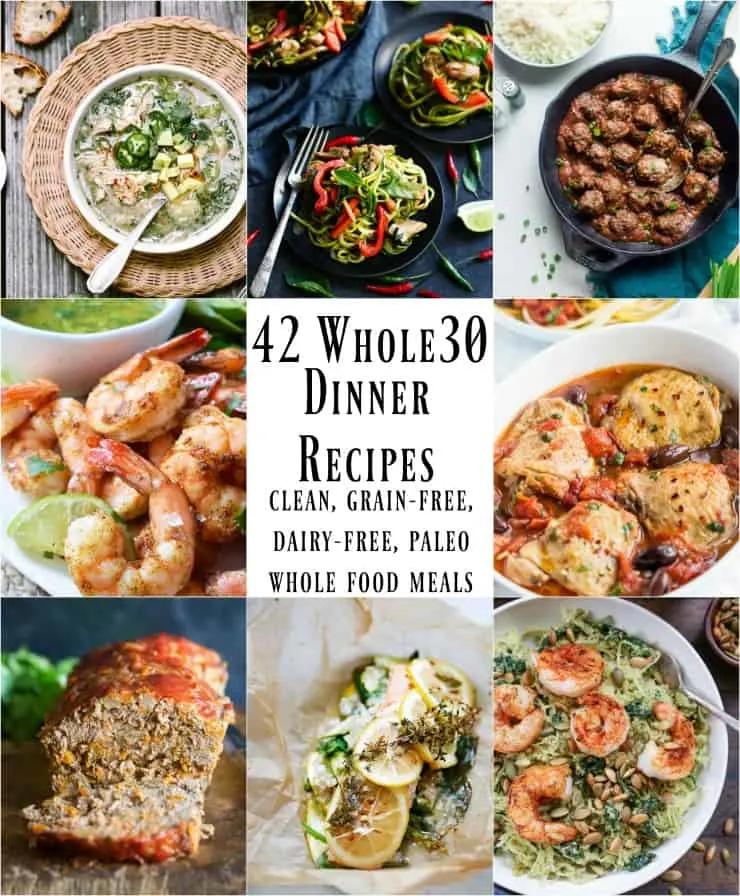 I know. Whole30. Old news. Hear me.
While I've followed a modified paleo diet for a number of years, I've never done a Whole30 if you can believe it. To me, paleo is restrictive enough and taking away my paleo-approved treats for 30 days has always sounded like torture. Side note: If you aren't familiar with Whole30, it's a diet plan that omits gluten, dairy, alcohol, sugar (ALL sweeteners, including pure maple syrup and honey), and legumes for 30 days to re-set your metabolism, do a mini detox, and reformulate your relationship with food. You can read more about it in this blog post I published a few years ago.
In general, I'm pretty good at maintaining a solid whole food-rich diet, void of processed foods, sugar, dairy, and grains. The reason I eat this way the majority of the time is to keep my digestive system in check (I have IBS and have battled leaky gut/SIBO off and on for a number of years). I don't typically have a difficult time avoiding gluten, sugar, and dairy (the cost outweighs the benefit by far); BUT, every once in a while, I get out of control with sugar (typically unrefined sugar, like pure maple syrup), which in addition to not being awesome for the inflammation in my GI tract disrupts other facets of my overall well-being.
Over the last few months, I got out of the habit of keeping my sugar intake super low, and slowly progressed to eating far more sugar than usual. As a result, I've had lower energy, have been feeling downtrodden for no reason (I have a history of depression and my top two triggers are sugar and alcohol), have struggled to stay motivated, feel massive sugar cravings (in addition to being hungrier all the way around), have even broken out with acne (which hasn't happened since my early twenties – a clear sign of hormonal imbalance), gained some chub (My booty went ahead and ripped a hole in two pairs of my jeans recently), and also have not been speaking very kindly to myself. Not that I'm complaining…I'm just setting the stage for ya.
You'd think it would be enough to just make the decision to eat less sugar, but it doesn't work like that for me. What begins as moderation tailspins into all-out addiction to the extent that I feel I no longer have the power to control it. I've always admired the moderators and intuitive eaters, but I'm not one of them (although it's my intention to become one…work in progress). The way I see it, a little abstinence never hurt anyone, right? I'm sensing nods of approval 😉
When I get to the point that a seemingly innocent habit begins having a stronghold over various parts of my mindset, I know something needs to change. My self-prescribed way of taking back the reins is following some rules for a little bit. I'm stubborn by nature and always think I can solve every issue by myself, but choosing to do a low-inflammatory diet for 30 days is my way of asking for help and admitting I no longer want food to be one of my 99 problems, you feel?
When incorporating a new change into your life, even for a small amount of time, I think it's important to know the why. If you don't keep the why at heart, the process can feel negative and the potential to not follow through is greater than if you don't have a clear vision of the purpose. So here are my whys:
Get a handle on my energy level and depression
Rid myself of sugar cravings and re-set my view of food
Heal my acne
Shimmy into my clothes better
Thankfully, three of my man partner's family members are doing the Whole30 with me, so we're choosing to make it a fun, positive bonding experience. Man partner's mom, who has done a Whole30 in the past, found she looked forward to each meal, because the process improves your appreciation for food. I could use a little more food appreciation in my life.
So now you're in-the-know. I dove in yesterday, and I'm looking forward to the next 29 days. To help support myself on this journey, I've rounded up some Whole30-compliant dinner recipes from the internet that look fantastic!
Many of these recipes are meat entrees, which can become a complete meal with any of your favorite whole30 apprived side dishes (think very vegetable-centric side dishes). Make Crowd-Pleasing Roasted Vegetables, Cauliflower Rice, Cheesy Vegan Roasted Cauliflower, The Best Vegan Kale Caesar Salad, etc. to serve alongside any main entree.
If you aren't doing a Whole30 but are looking to clean things up for a while, here are some great sources for inspiration.
We've got this!
Poultry
1.) Crockpot Chicken Tomatillo Soup from Foolproof Living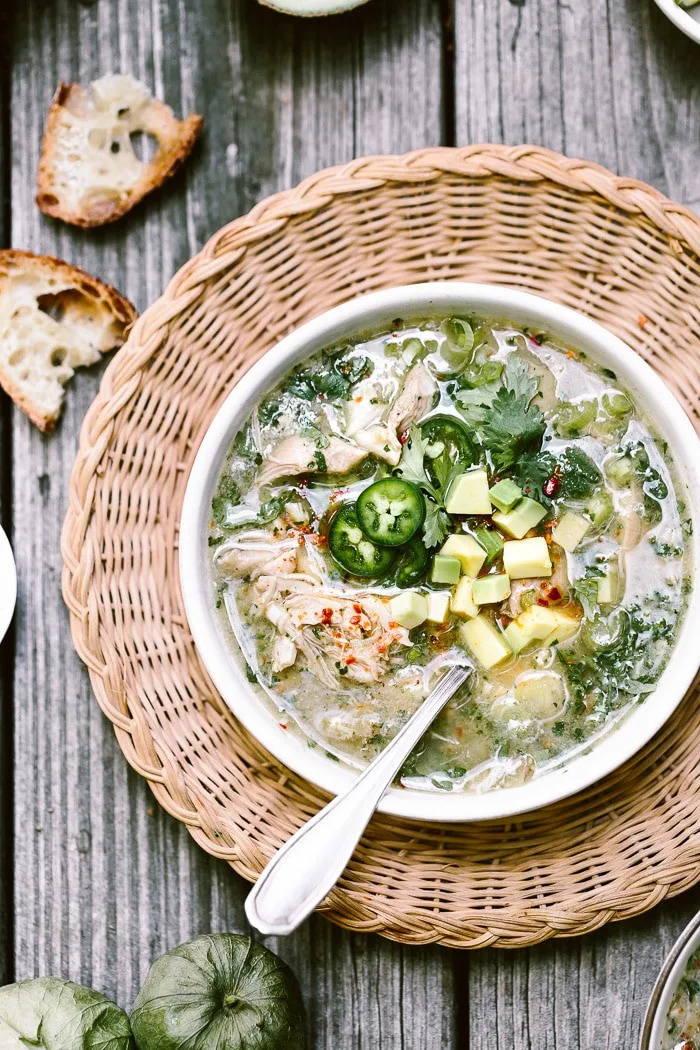 2.) Chicken Florentine Bone Broth Soup from Food by Mars
3.) Quick and Easy Turkey Meatballs from The Roasted Root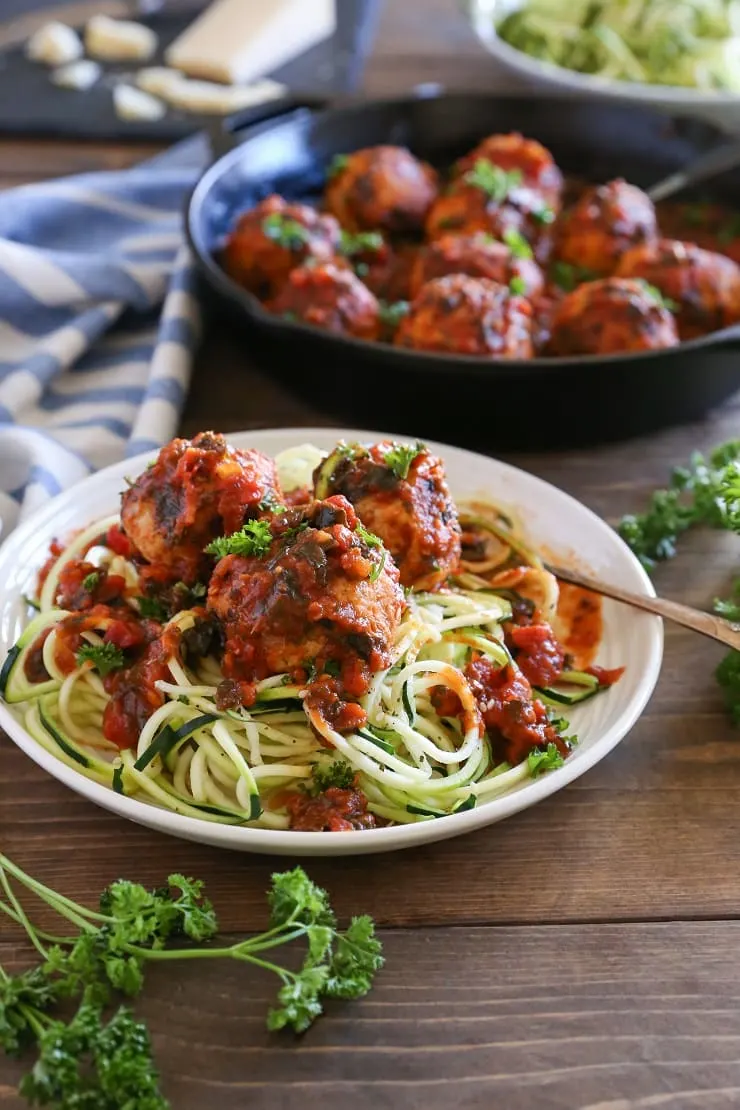 4.) Bacon Avocado Chicken Salad from Wonky Wonderful
5.) Copycat Chipotle Chicken Burrito Bowls from Lexi's Clean Kitchen
6.) Smoky Chipotle Turkey and Sweet Potato Chili from Peas and Crayons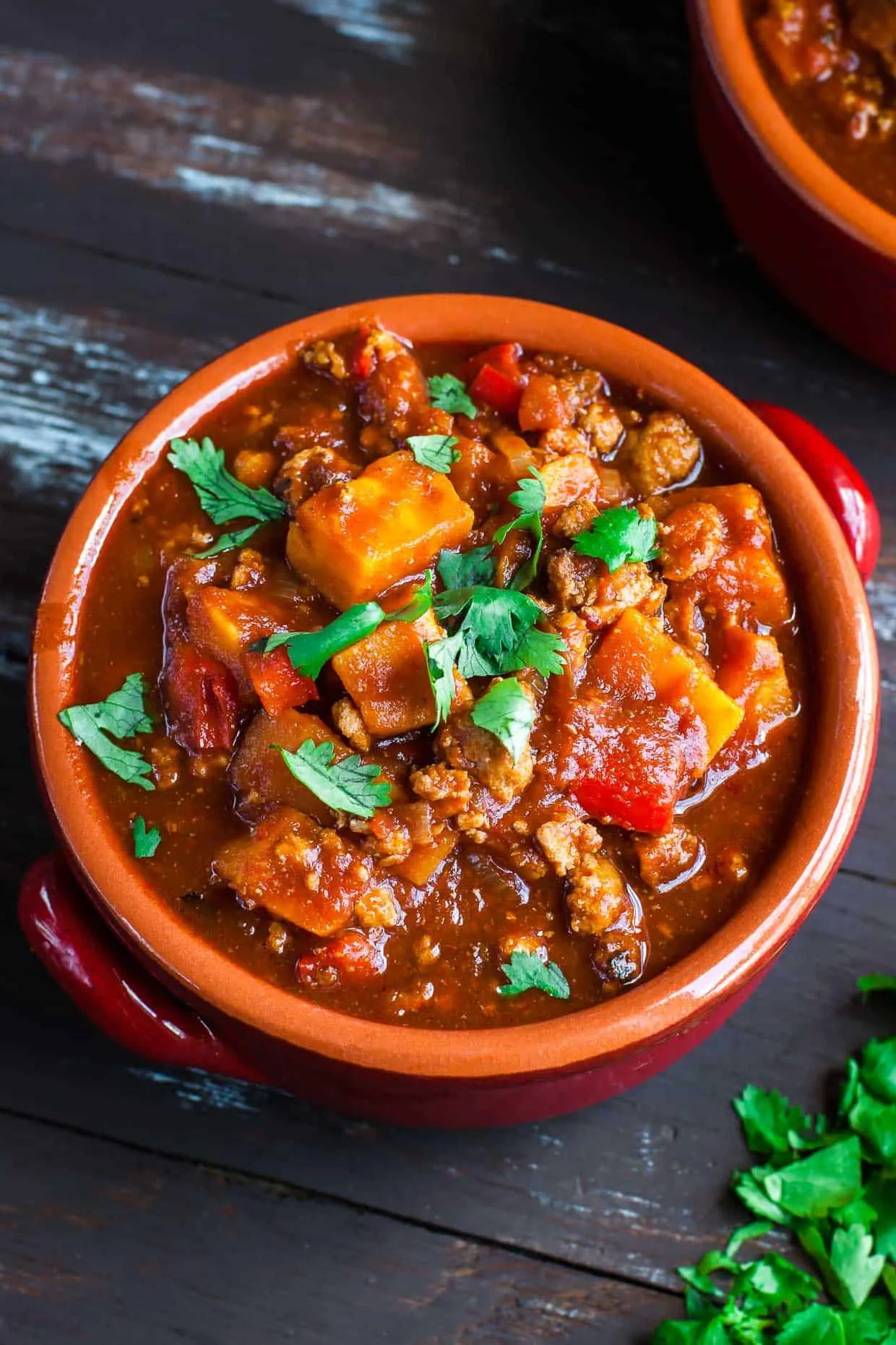 7.) Almond Butter Chicken Stew with Pineapple Mint Relish from An Edible Mosaic
8.) Paleo Orange Chicken from Food Faith Fitness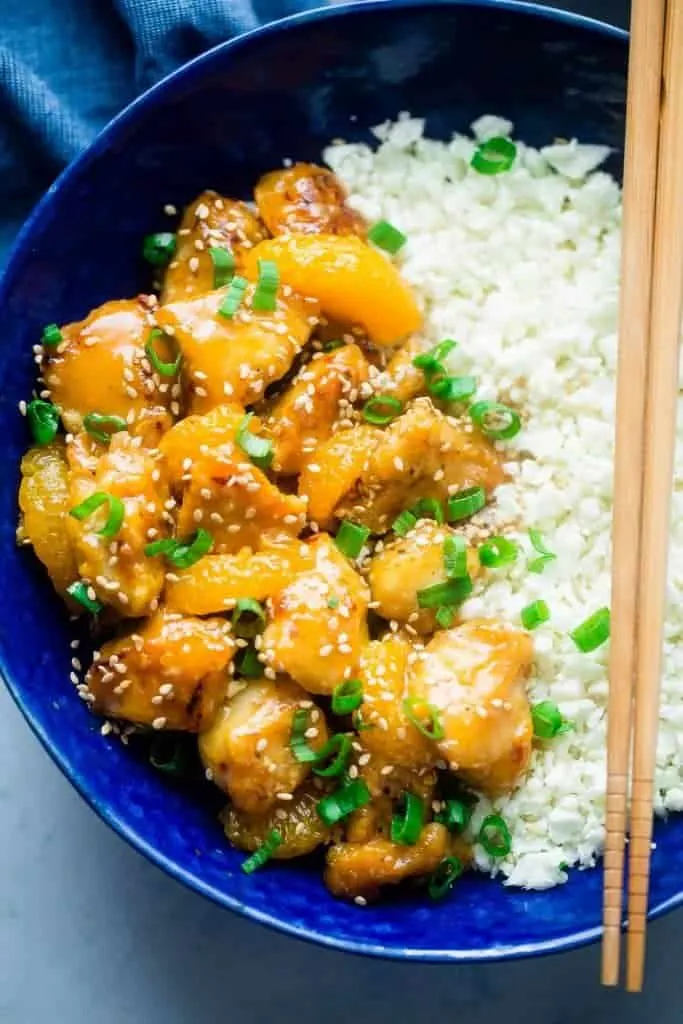 9.) Zucchini Pad Thai from Migraine Relief Recipes
10.) Slow Cooker Coconut Lime Chicken Soup from Baked by Rachel
11.) Itailian Chicken Kabobs from Baked by Rachel
12.) Sweet Potato Turkey Patties from Running to the Kitchen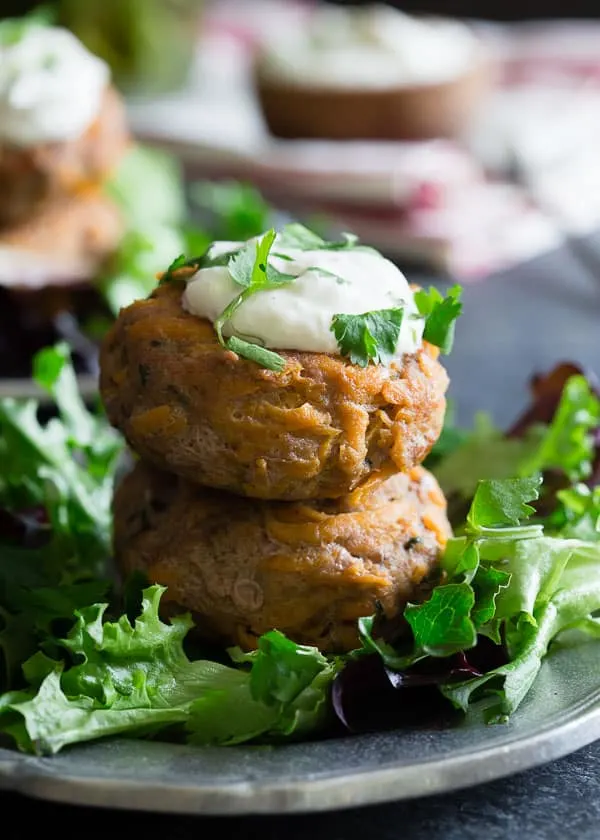 13.) Chicken Potato "Noodle" Soup from Foolproof Living
14.) Pressure Cooker Chicken Puttanesca by Gluten Free Pressure Cooker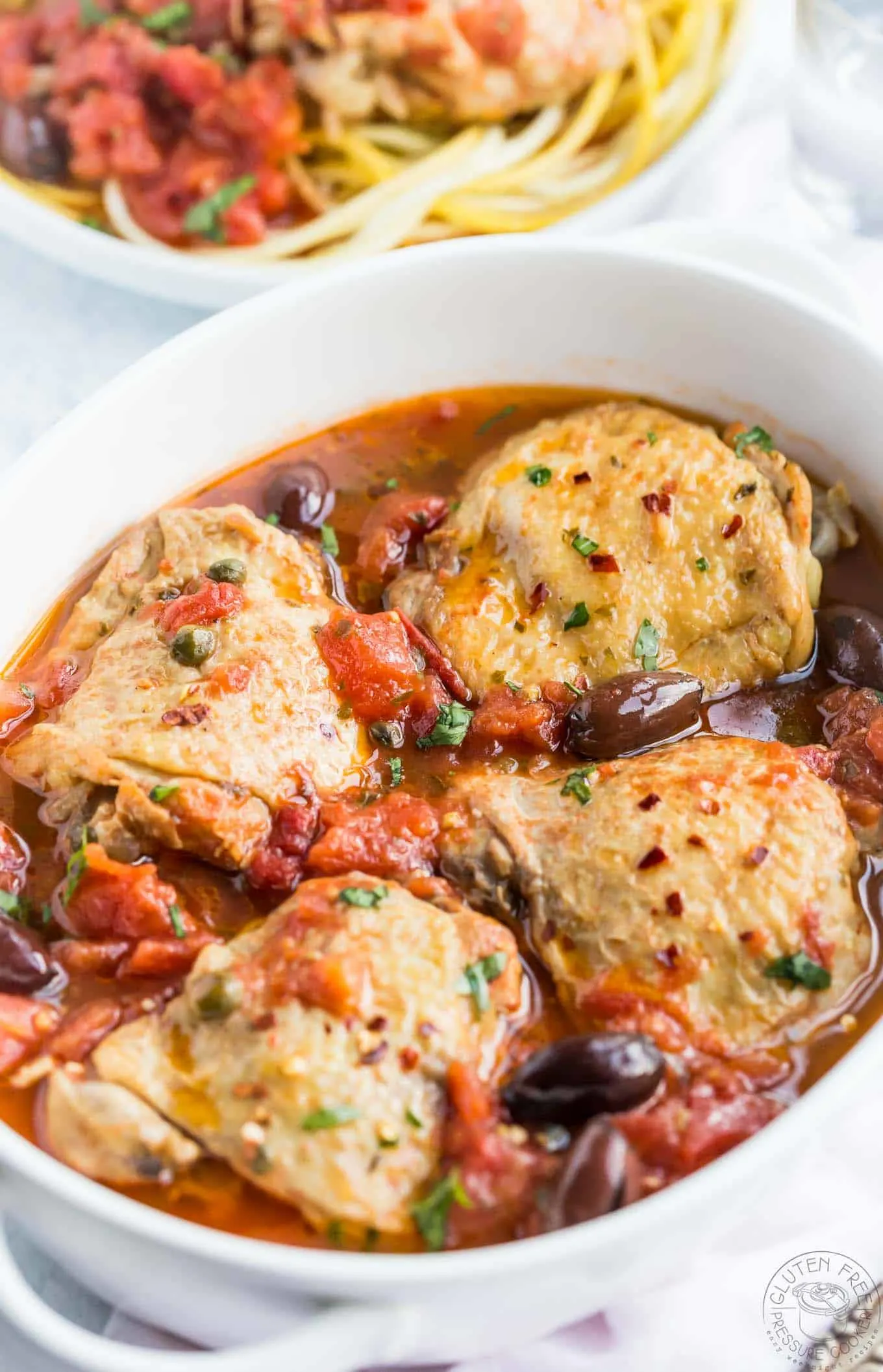 15.) Sheet Pan Lemon Rosemary Chicken from The Lemon Bowl
16.) Grilled Lemon Chicken Skillet from The Creative Bite
17.) Paleo Lemon Chicken with Mint Gremolata from Tasting Page
18.) Whole30 Chicken Curry from The Movement Menu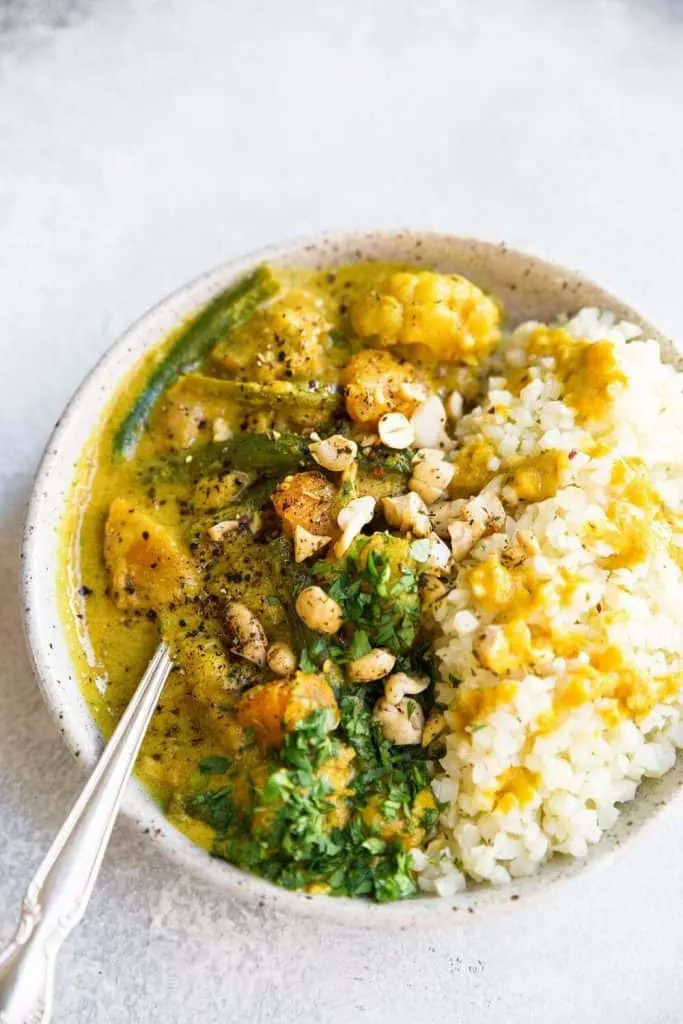 19.) Paleo Thai Chicken Meatballs from Tasting Page
20.) Whole30 Drunken Noodles from The Movement Menu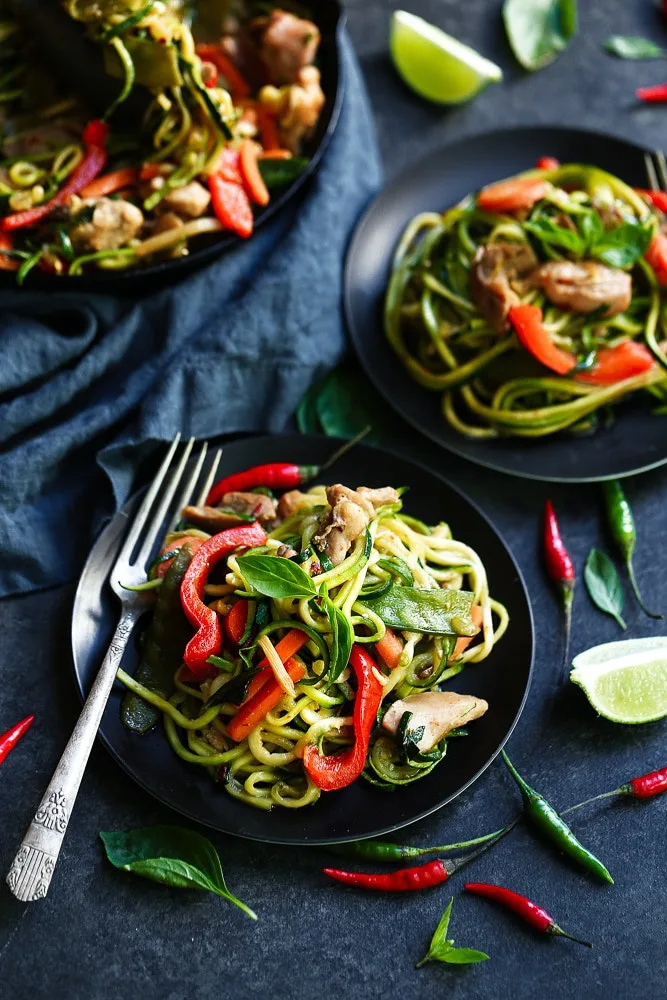 21.) Roasted Butternut Squash Chicken Spinach Salad with Cinnamon Cider Vinaigrette from The Roasted Root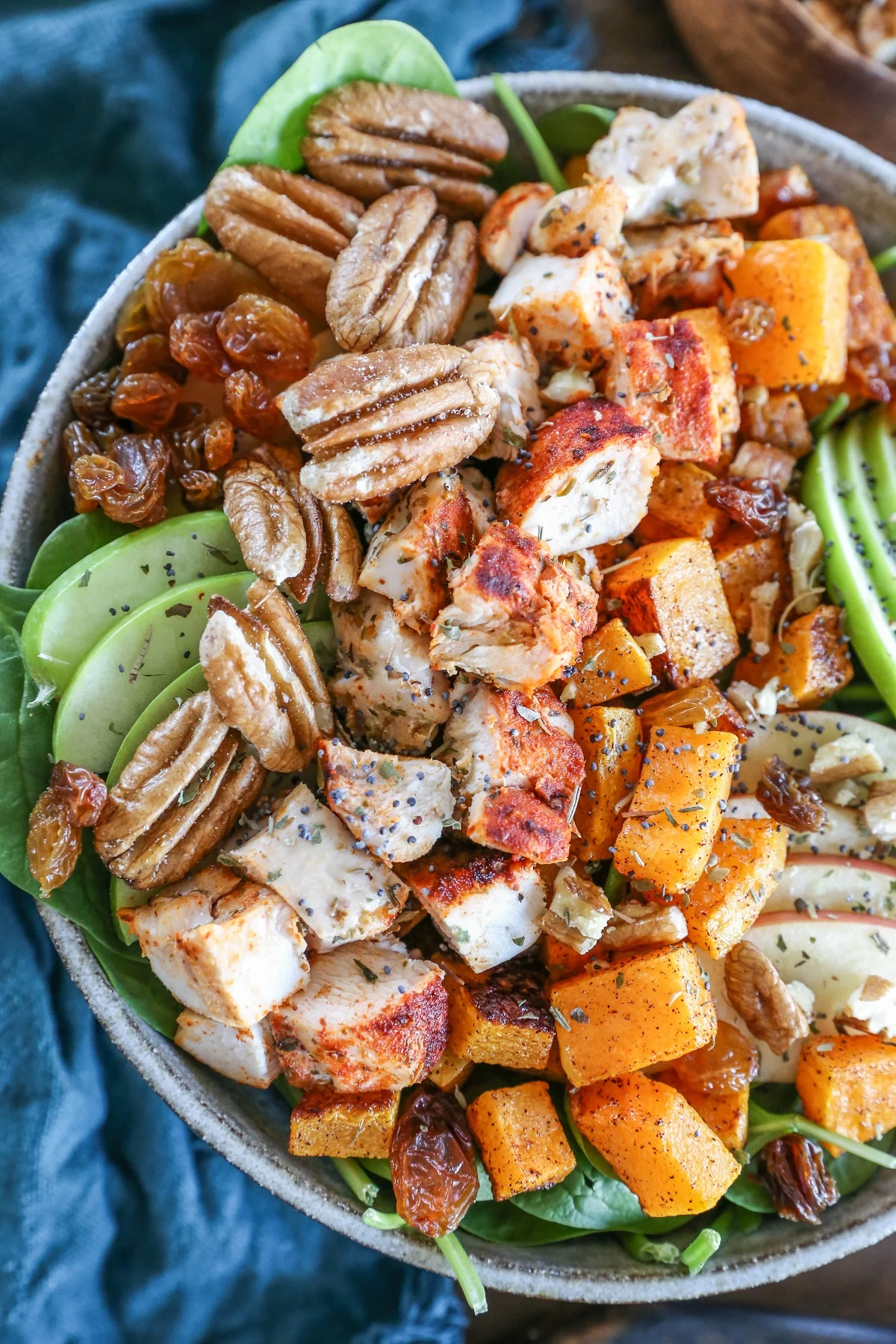 22.) Paleo Butter Chicken from The Roasted Root
23.) Orange Ginger Turmeric Whole Roast Chicken from The Roasted Root
24.) The Best Chicken Fajitas from Perry's Plate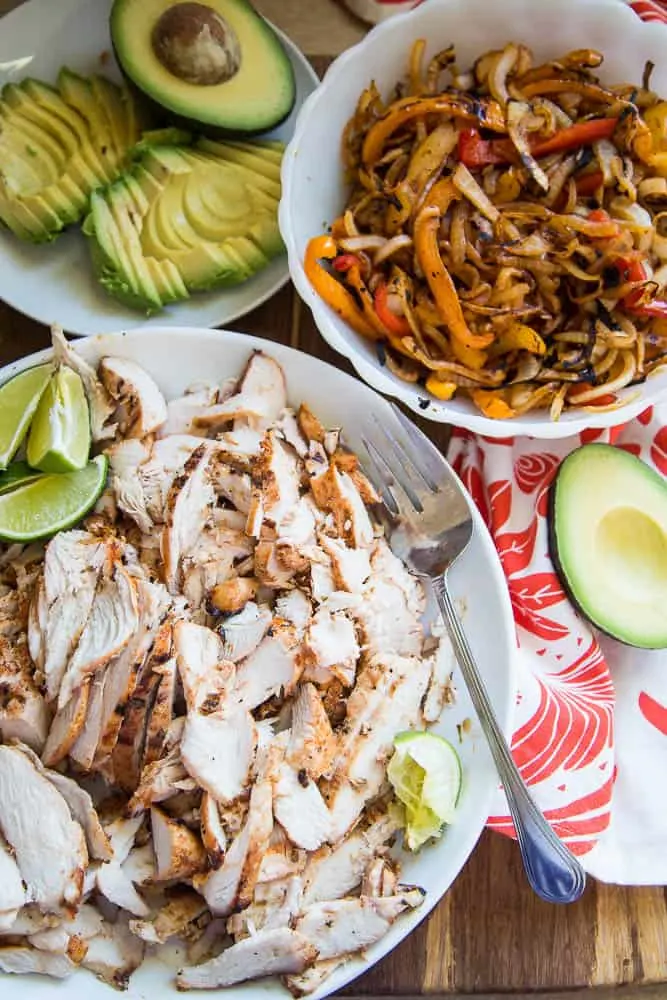 Seafood
21.) Cilantro Lime Spicy Baked Shrimp from Wonky Wonderful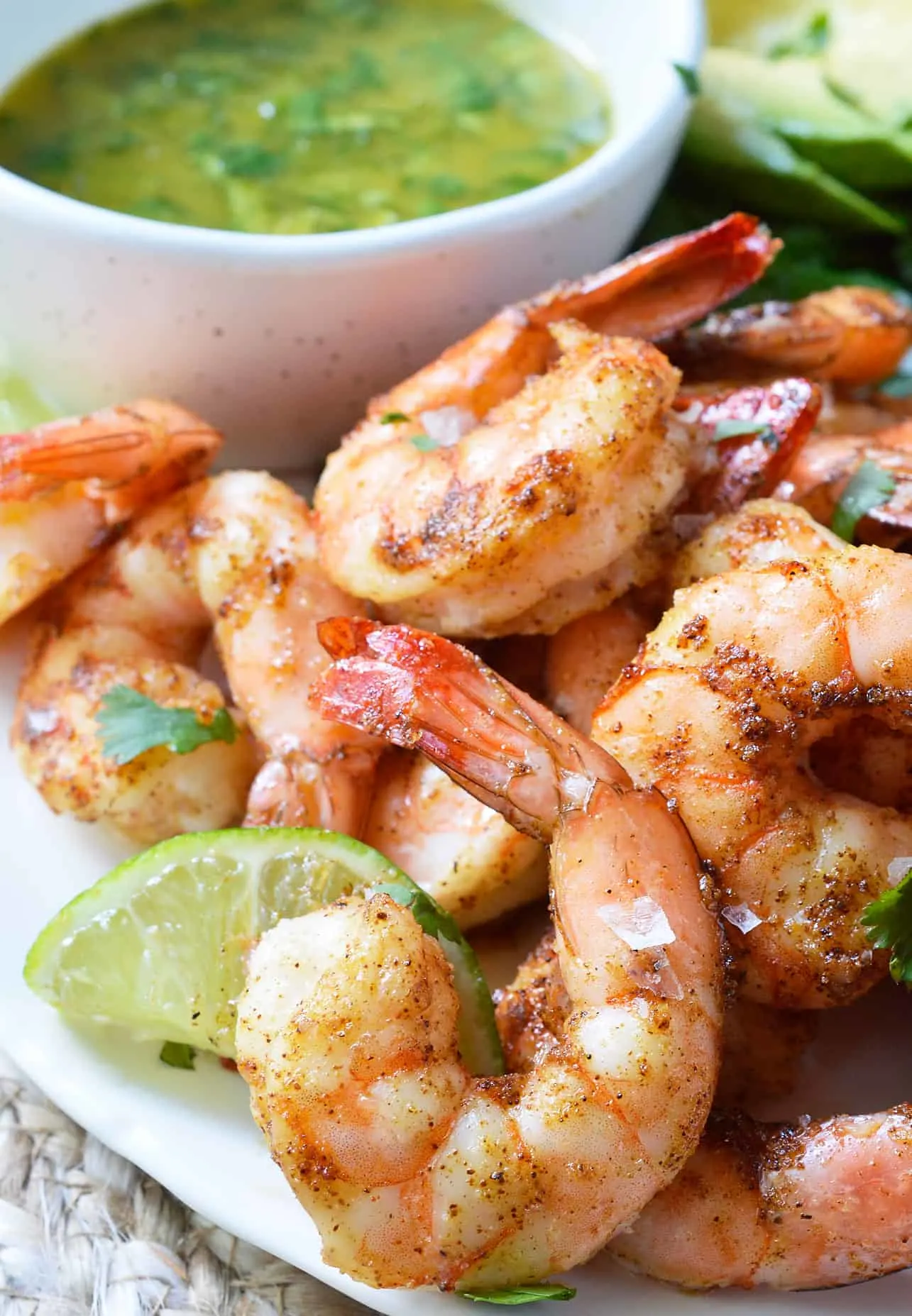 22.) Buffalo Shrimp Lettuce Wrap Tacos by Peas and Crayons
23.) Sheet Pan Salmon with Tomatoes and Olives from The Lemon Bowl
24.) Seared Salmon with Fresh Cherry and Charred Poblano Chopped Salad from An Edible Mosaic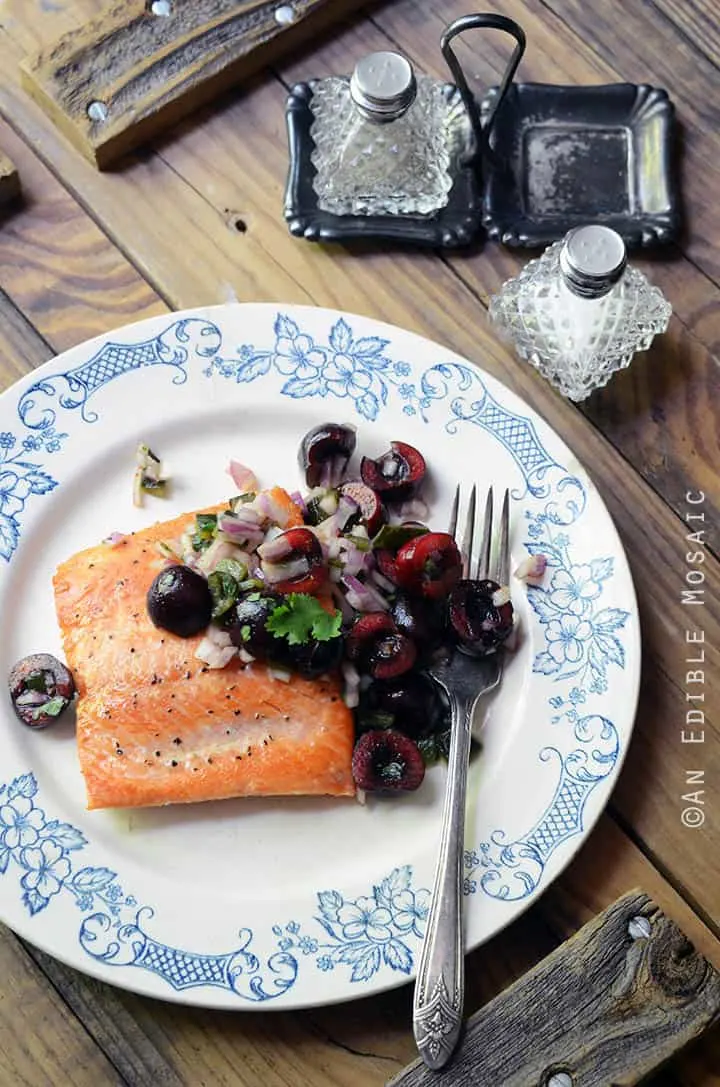 25.) Mediterranean Tuna Salad from Lexi's Clean Kitchen
26.) Mexican Tuna Salad from Allergy Awesomeness
27.) Roasted Salmon with Lemon Garlic Butter Sauce and Blistered Tomatoes from The Roasted Root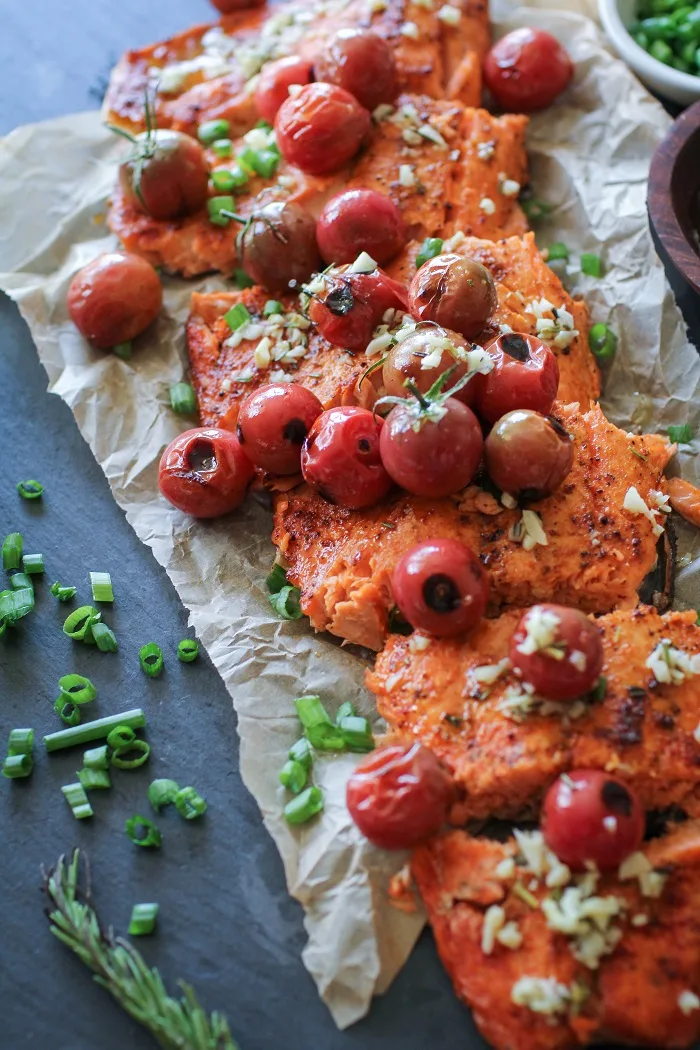 28.) Dijon Almond Crusted Tilapia from Running to the Kitchen
29.) Salmon and Veggies En Papillote from Lexi's Clean Kitchen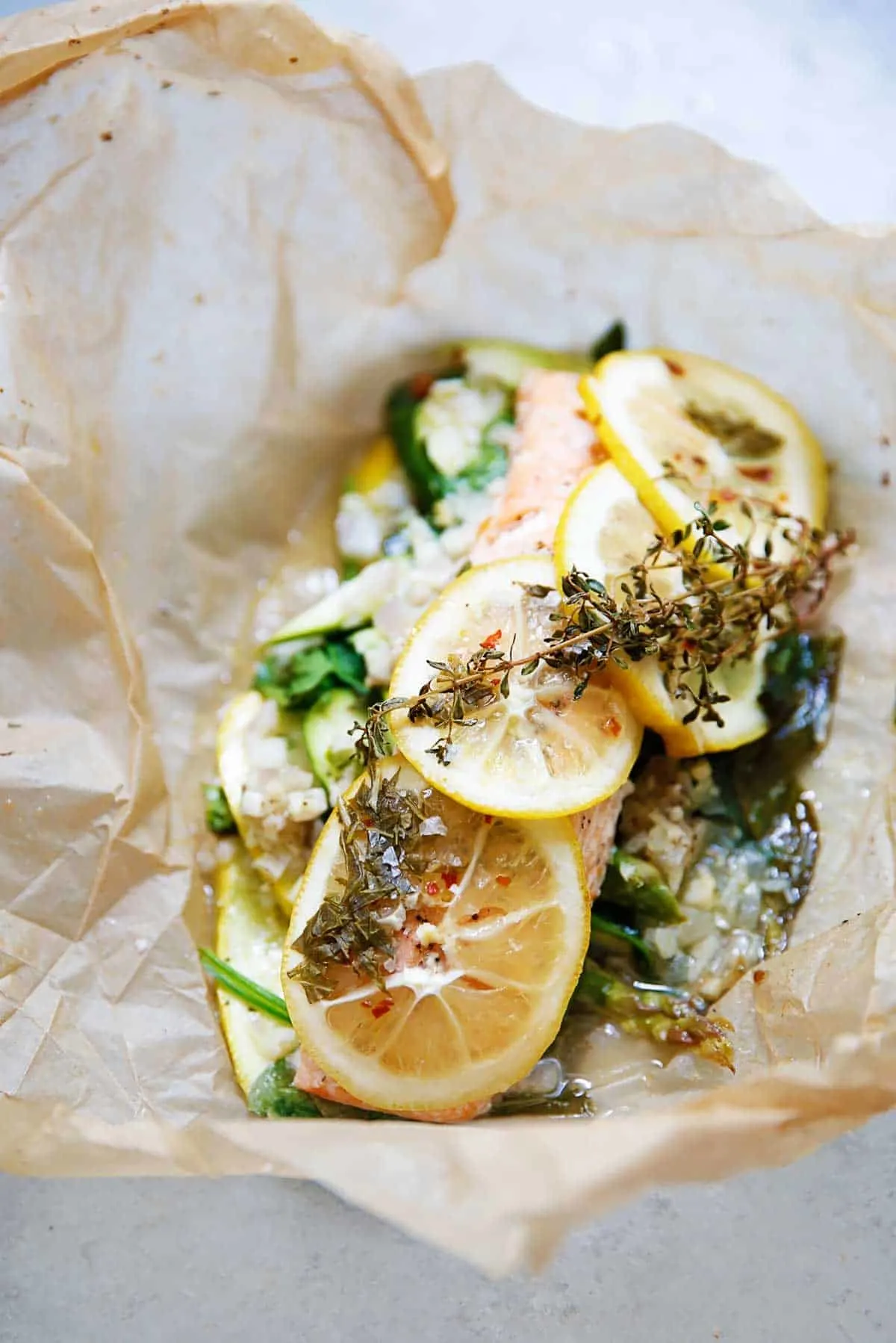 30.) Lemon-Garlic Pan-Seared Salmon and Asparagus from The Roasted Root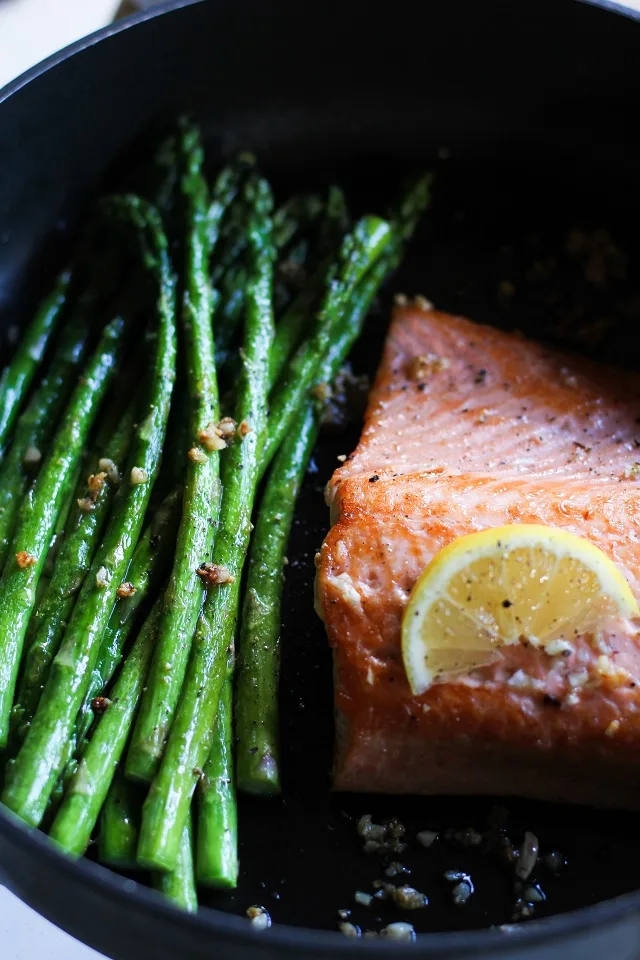 31.) Blackened Tilapia with Fennel and Cabbage Slaw from The Roasted Root
32.) Spaghetti Squash with Basil-Parsley Pesto and Sauteed Shrimp from The Roasted Root
33.) Creamy Greek Shrimp and Cucumber Noodles from Perry's Plate
Beef
34.) Whole30 Sweet and Sour Meatballs from Food Faith Fitness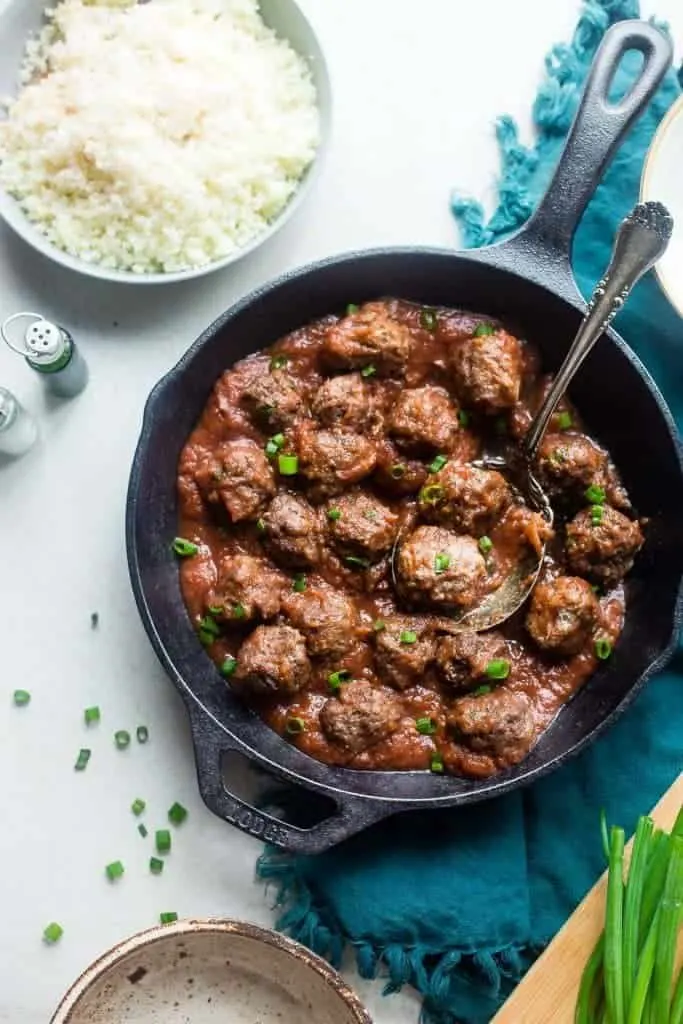 35.) Beefy Stuffed Peppers from Migraine Relief Recipes
36.) Paleo Spaghetti Squash Pastitsio from Food by Mars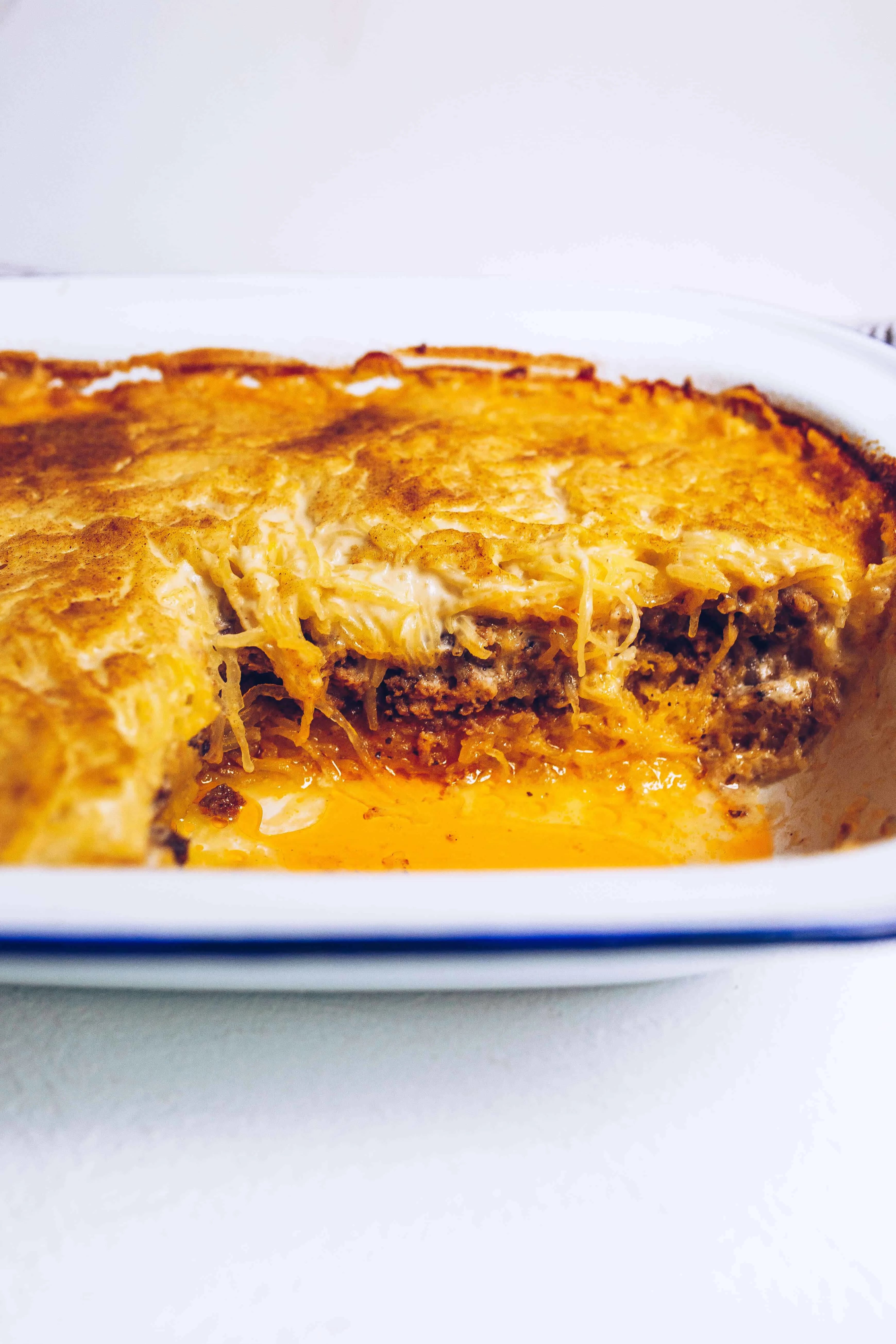 37.) Weeknight Paleo Meatloaf from Noshtastic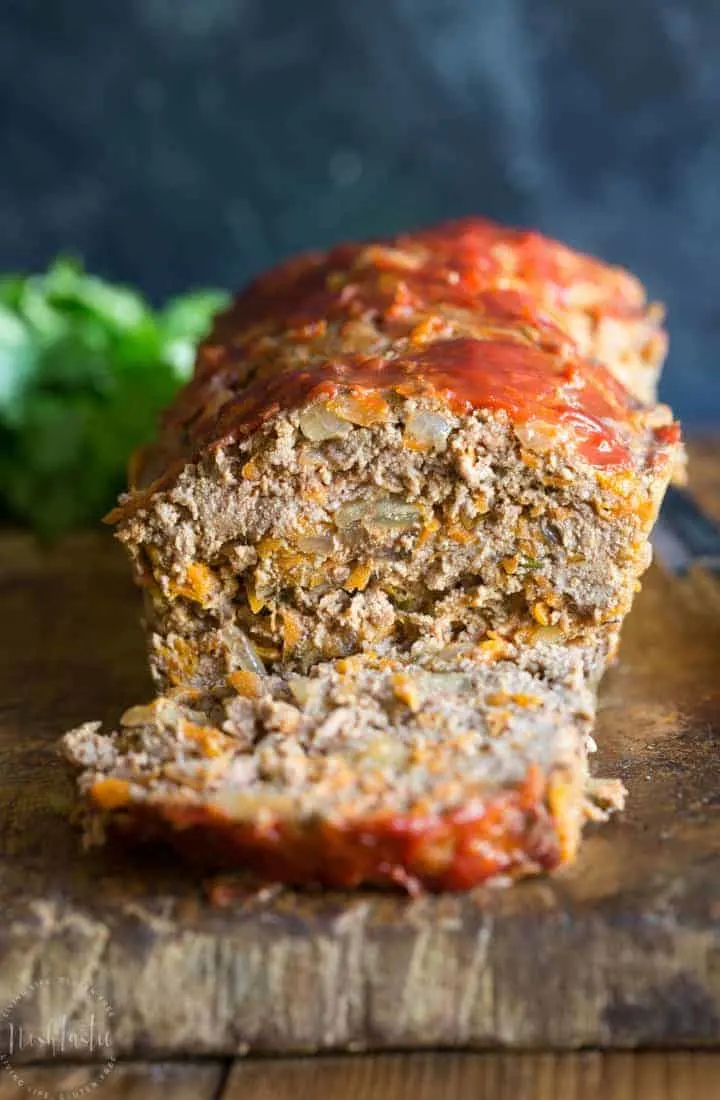 38.) Paleo Keto Low Carb Meatloaf from Wholesome Yum
39.) Best Filet Mignon Recipe with Garlic Herb Butter from Wholesome Yum
40.) Slow Cooker Chipotle Barbacoa Beef from Wholesome Yum
41.) 30 Minute Beef Chili from Joyful Healthy Eats
42.) Slow Cooker Chipotle Shredded Beef from Perry's Plate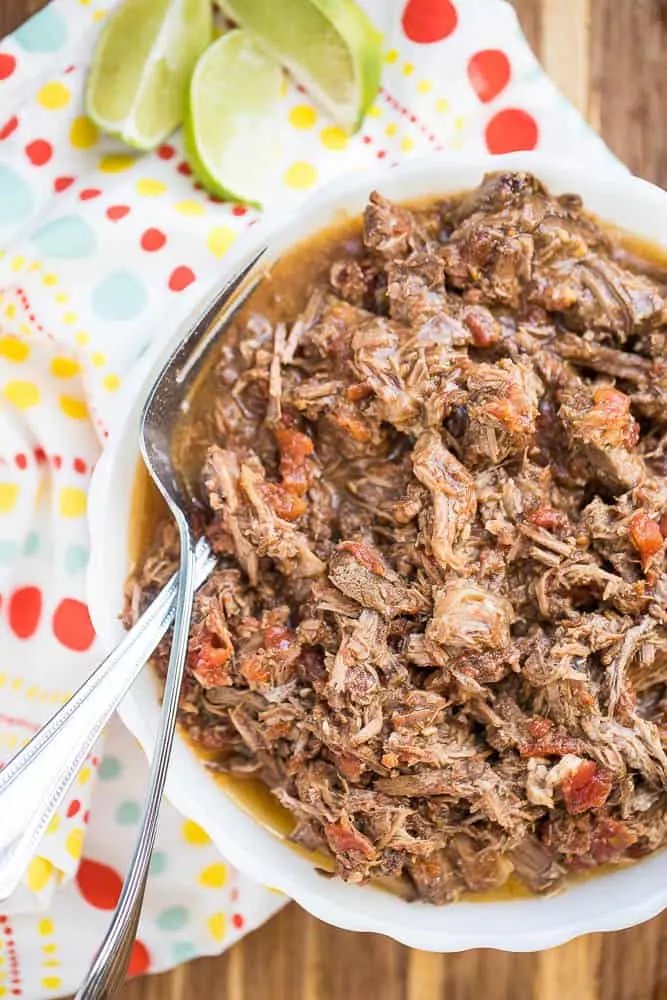 Enjoy!
And remember to love yourself!
xo