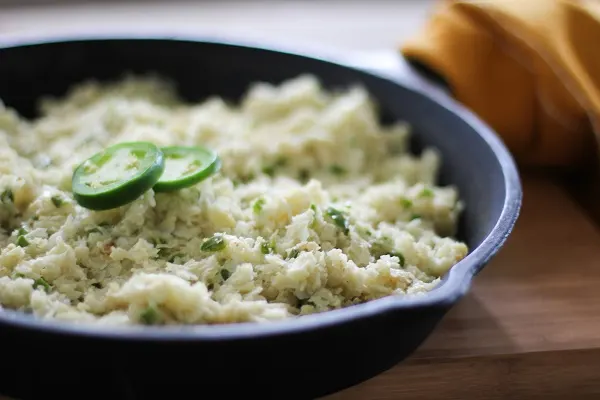 Cauliflower rice is one of the first things you learn about when you take a hop, skip and a jump at the paleo lifestyle. For those of you who are unfamiliar with paleo, the idea behind it is to eat similarly to our primal ancestors, which is limited to meat, vegetables, and fruit, seeds, and nuts (except for peanuts…because peanuts are actually a legume). All grains, dairy, legumes, alcohol, processed sugars (insert fun food here) are eliminated with the reasoning that our bodies have a difficult time digesting said delicious food (this is the simplified explanation so feel free to put your research cap on).
As a result of the food limitations, you learn a lot about meat and veggie preparation…it's do or die. For real. From time to time, I get back on a paleo kick because I enjoy how incredibly clean it is, plus it makes me fit into my jeans better getting creative with paleo cooking is fun. I tend to love cheese, wine, and brownies too much to go gallivanting around like a caveman too frequently.
Cauliflower is a versatile vegetable because of its neutral (euphemism for bland) flavor and wide range of textures depending upon how you prepare it. In this case, we're turning cauliflower into rice. You can use cauliflower rice in the exact way you would regular rice. Serve curry on top of it, put it in a burrito, make sushi out of it, throw a stir fry on top or simply enjoy it as a side dish.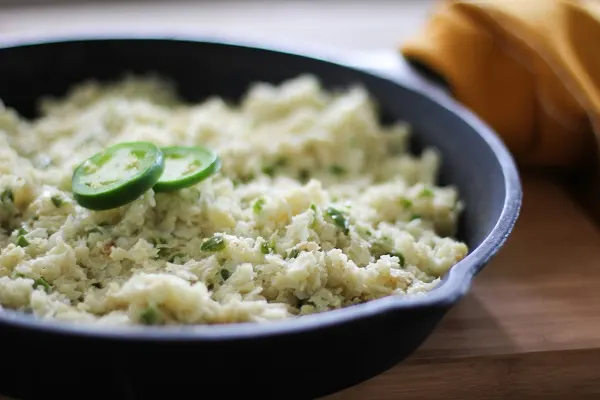 Regardless of whether or not you eat grains, cauliflower rice is a great way of adding a vegetable to your meal. You'd never think there was much nutrition in cauliflower, but it is actually very dense in Vitamin C, Vitamin K and folate.
There are plenty of options for flavoring cauliflower rice. Sometimes I just throw in a teaspoon or two of chili powder and/or cumin, and that's all it takes for flavor. Sautéing the cauliflower up with coconut milk, fresh ginger and jalapeños is my favorite way of prepping the dish. So let's go do that!
So you have your cauliflower and you have removed all the green stems.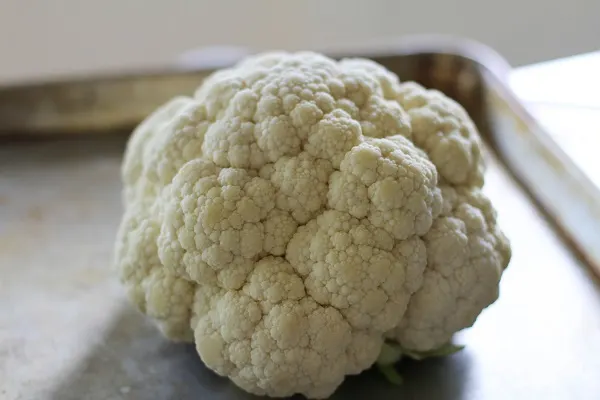 You then grate the whole head of cauliflower (cutting it in half first makes the job easier) on something that can hold a mountain of cauliflower shavings, like a cookie sheet.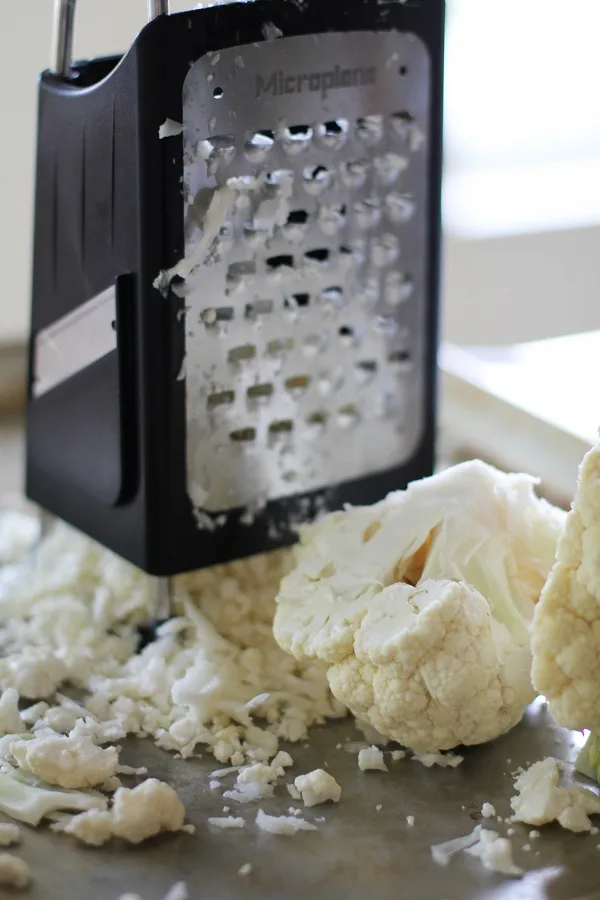 This is serious business, look at how much grated cauliflower we have! We've committed ourselves this far, we now need to do something cool with this pile.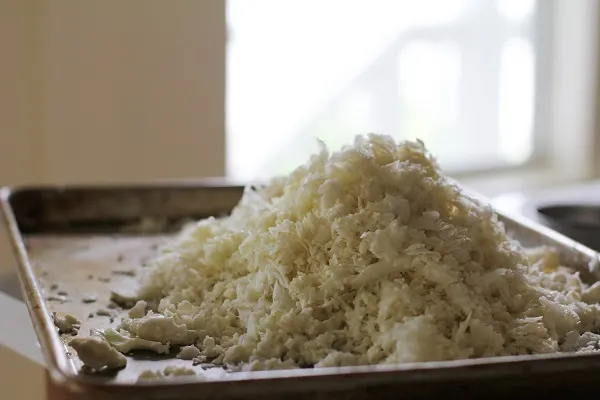 Peel the ginger and grate it using the fine side of the box grater.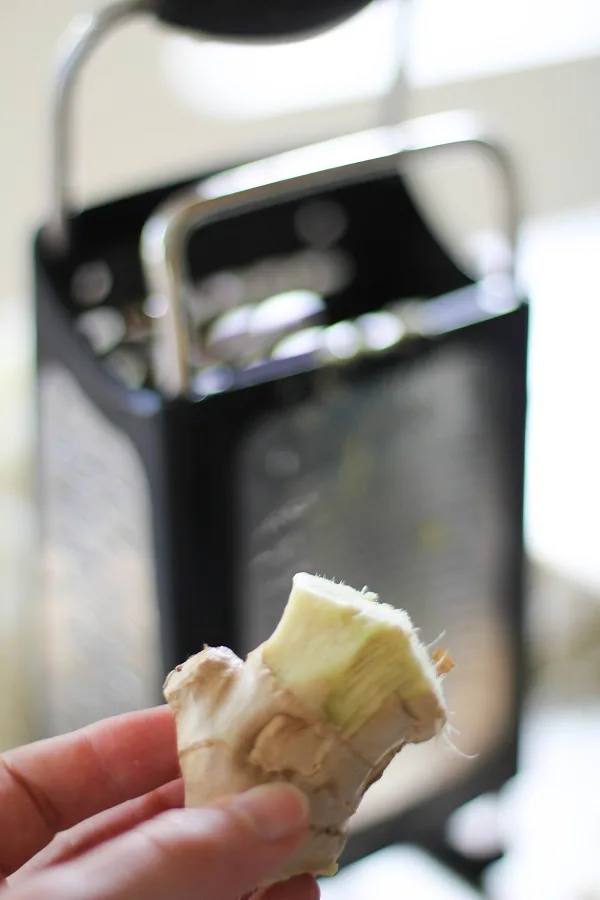 We heat coconut milk and use it like we would oil.
Sauté the jalapenos for a hot minute.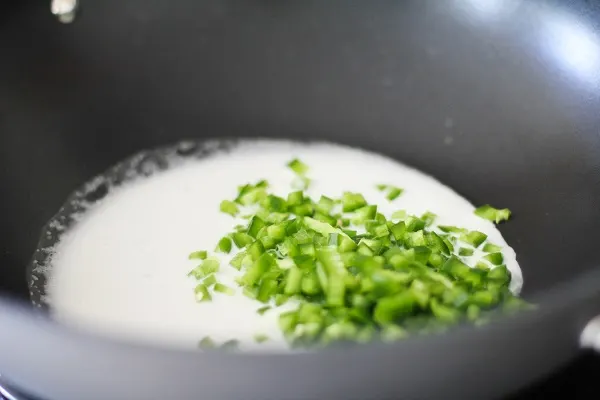 Then add in the ginger and sauté for a wee bit.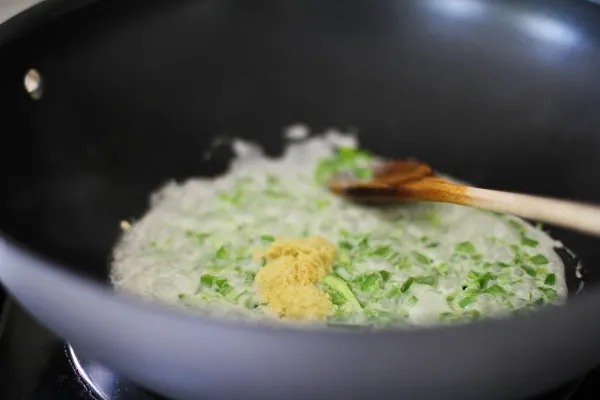 Then we dump our mountain of grated cauliflower into the big sauté pan (or wok) plus the cumin and salt.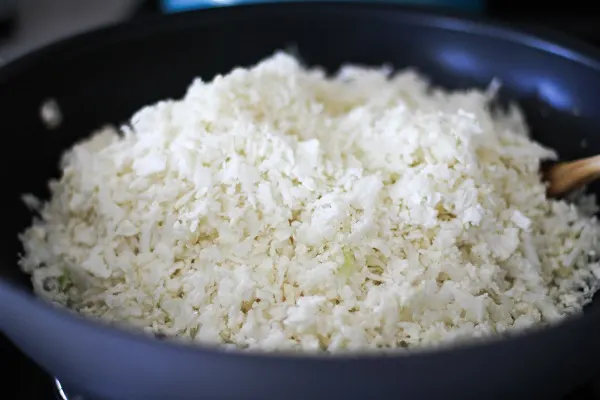 Stir it all up, allow the cauliflower to soften and let some of the moisture cook off, et viola! Rice a caveman would eat because apparently he'd make rice out of cauliflower before making rice out of rice!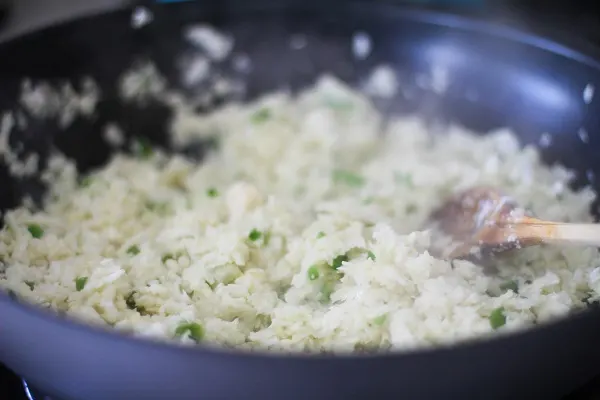 And for some other cauliflower craaaaziness:
Parsnip Gratin (using cauliflower puree in place of cream)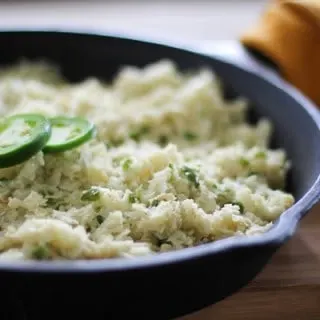 Jalapeño Ginger Cauliflower Rice
Cauliflower rice is a delicious low-carb side dish, perfect to go alongside any meal
Ingredients
1 head cauliflower, grated with a box grater
1 jalapeño, seeded and finely chopped
1 tablespoon fresh ginger, grated
½ cup full-fat canned coconut milk*, from the can
½ teaspoon ground cumin
Salt to taste*
Instructions
Remove the green stems from the cauliflower and cut it in half. Using a box grater, grate the whole head of cauliflower.
Peel fresh ginger and grate it using the fine side of the box grater until you have about 1 tablespoon's worth.
In a large skillet or wok, heat the coconut milk over medium and add the jalapeno.
Sauté for a minute then add the grated ginger, sautéing another minute or so.
Add the grated cauliflower and stir everything together, allowing the cauliflower to soften.
Once everything is fragrant and some of the liquid has burned off, turn the heat up to high and stir constantly. This will allow the cauliflower rice to get a nice crust on it for flavor.
The rice is done when it has cooked down, is softened and has a little bit of a crisp on the outside.
Serve in the same way you would regular rice!
Notes
*I used a scant teaspoon of salt, but that may be too salty for some folks. Start with ½ a teaspoon and go from there.
Nutrition Information
Serving Size

1 grams
Amount Per Serving
Unsaturated Fat

0g