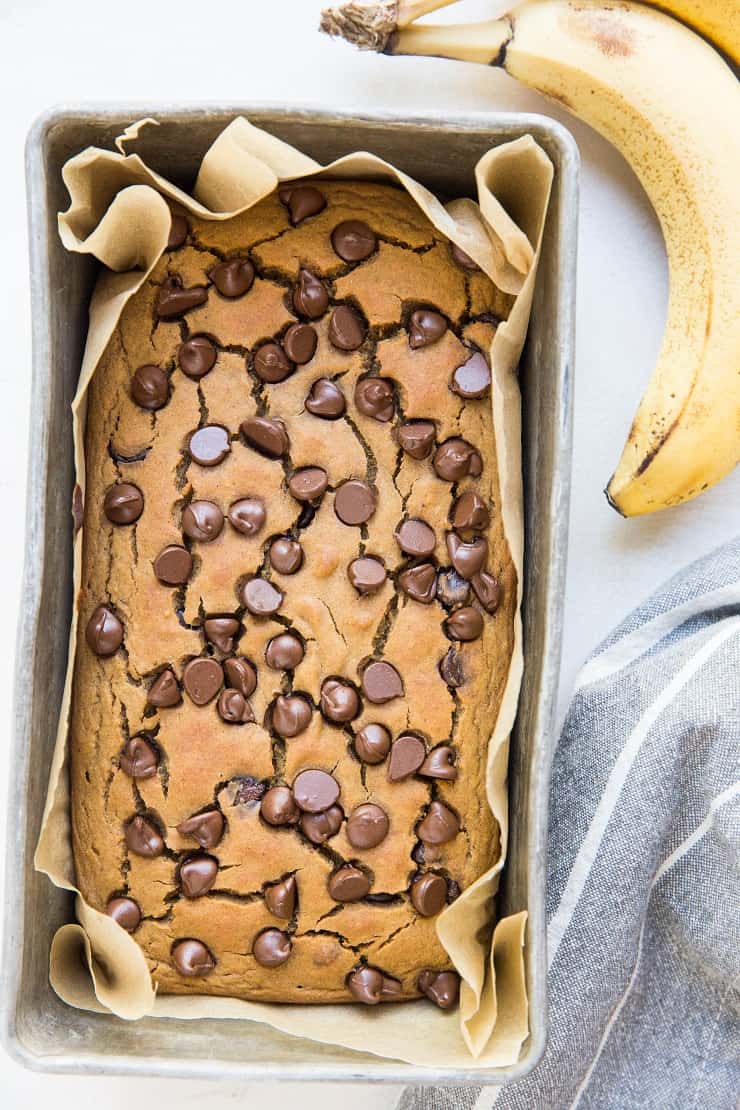 Flourless chickpea banana bread made with – you guessed it – chickpeas instead of flour! Simply blend the ingredients in a blender for a fluffy, dense, flavorful and delicious banana bread that is grain-free, refined sugar-free, dairy-free and healthy!
You knew this was coming, didn't ya?
It was only a matter of time…
If you've been around The Roasted Root a while, you know I have a tendency to make sweet treats using chickpeas or black beans.
On this week's edition of bean-infused deliciousness, we're baking banana bread! No need for flour of any kind! All you need is a can of garbanzo beans (chickpeas), and you have a solid foundation for bean bliss.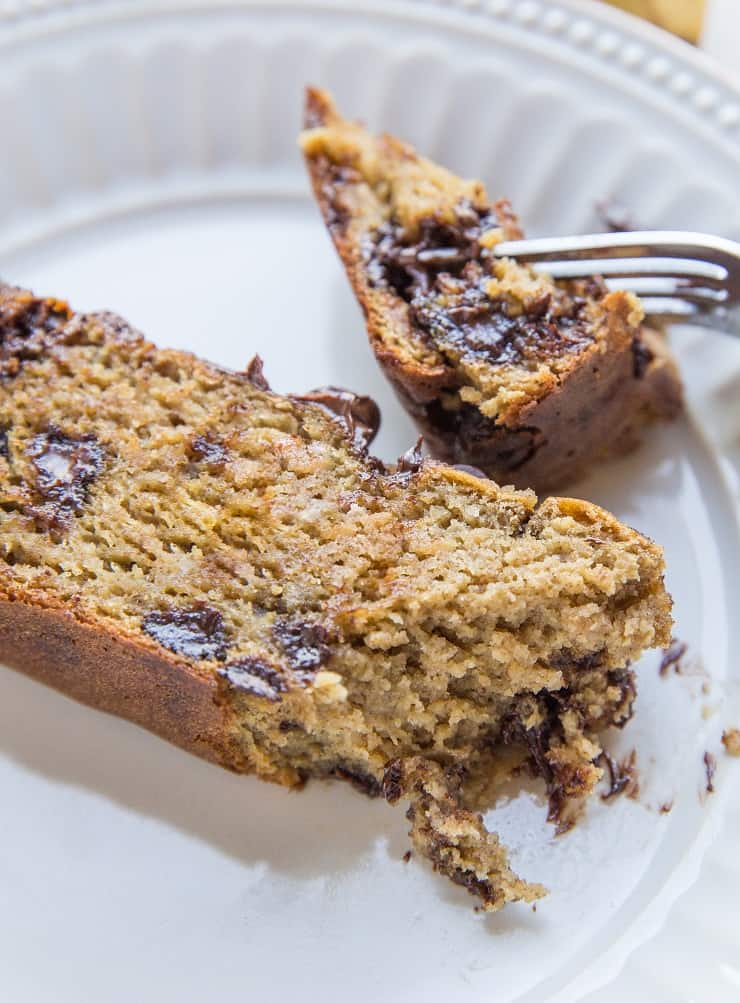 Highlight Reel:
Gluten-free, grain-free, flourless

Dairy-free

Refined sugar-free

Lower in fat and sugar than regular banana bread

Fun and easy to prepare with minimal cleanup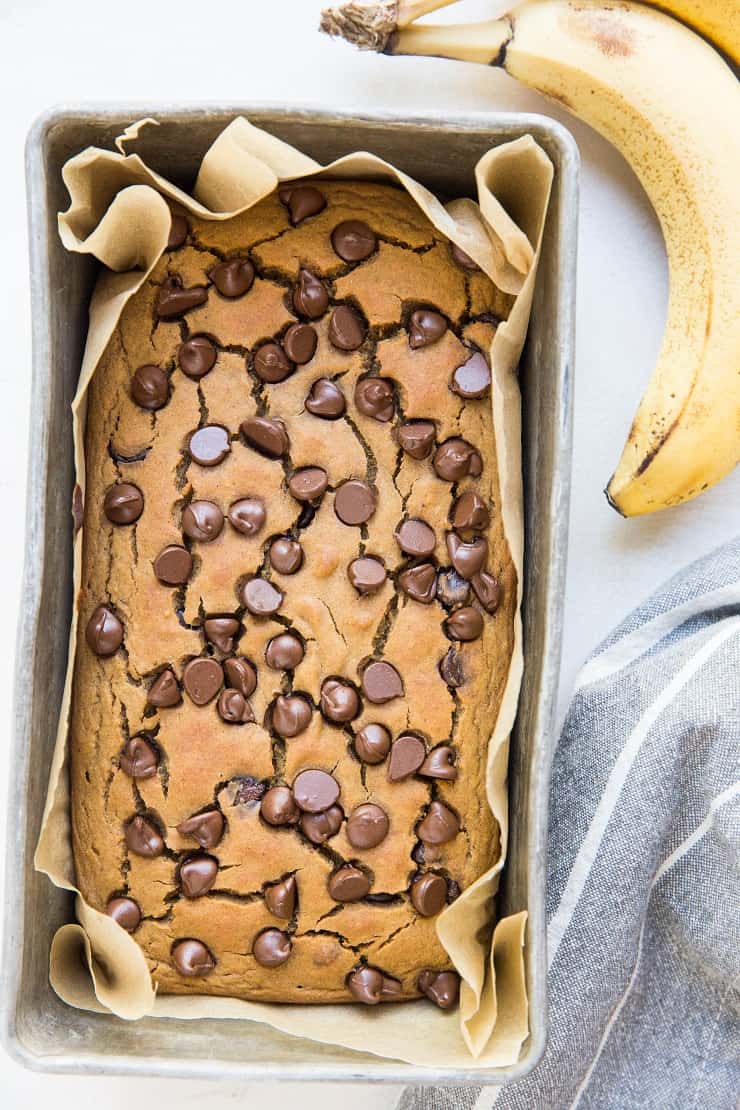 Let's discuss the details behind this bread.
Read More

about Flourless Chickpea Banana Bread (Gluten-Free)