How to sprout chickpeas (or any bean or legume!) – an easy photo tutorial for making sprouted garbanzo beans or any type of bean, grain, or legume at home.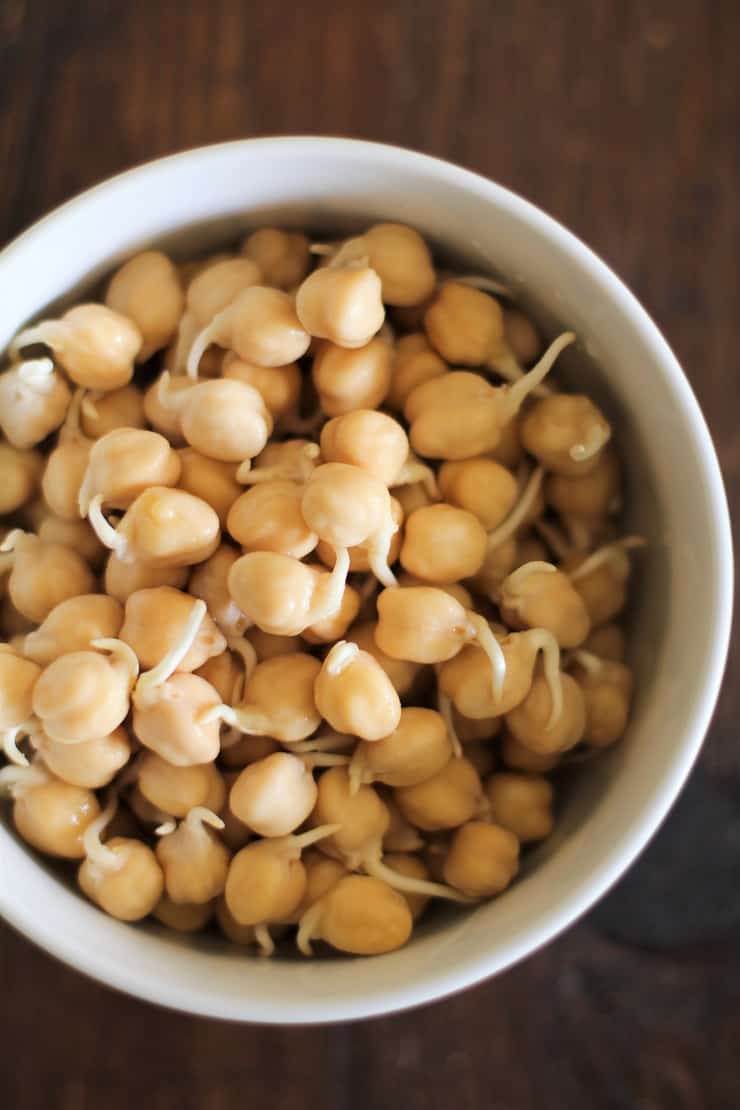 My favorite part about spring is seeing the sleeping plants and animals wake up and come to life. Here in It's-Never-Winter-in-California/Nevada (at least not this year), we have small buds popping out of the ground already.
In honor of spring and all that has sprung as well as all that has yet to be sprung, we're going to do some sprouting!
Why Sprout Chickpeas?
Sprouting chickpeas, (or any bean, grain, seed, and/or nut) is a fabulous idea. Legumes and grains have anti-nutrients inside of them which help protect them in nature but also make them difficult to digest. The process of sprouting neutralizes the anti-nutrients and also unleashes Vitamins and minerals that are trapped inside of the food.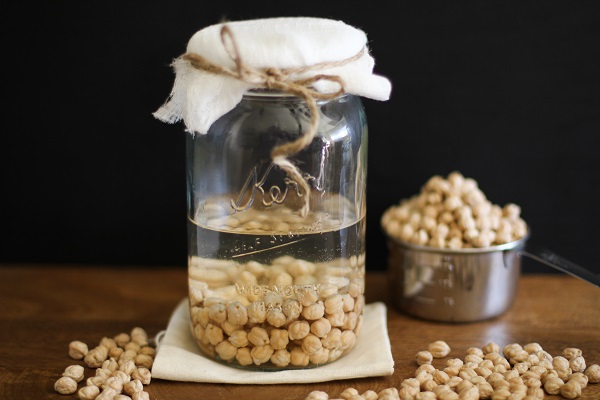 Sprouting can be done in the comfort of your own home any time of year. Those who eat a raw food diet tend to be big on sprouted grains and typically have batches of various grains, nuts, seeds, and legumes sprouting at any given time.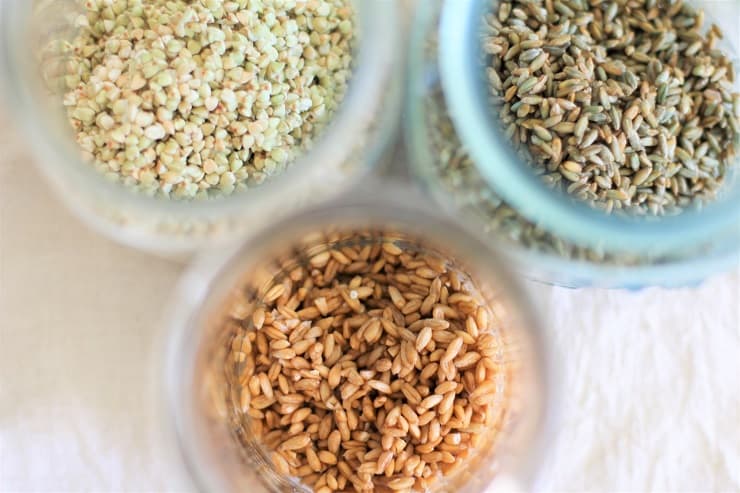 Is it Difficult to Sprout Chickpeas?
It's incredibly easy to sprout a whole food, there are a myriad of uses for them, and it's fun to see the little guys come to life.
Dying to sprout something? Let's do this! The process I have described below is the same exact process you will use to sprout other legumes, grains, seeds, and nuts.
The time it take sprout something from start to finish is dependent slightly upon the type of food you are sprouting, but mostly on the temperature of your home. You'll become a sprouting fool before you know it! Do note: you can sprout at home any time of year.
How to Sprout Chickpeas:
Rinse your dry, uncooked chickpeas (garbanzo beans) under lukewarm water. Pour them into a large glass jar and cover with 2 to 3 inches of water. Cover the jar with cheesecloth bound by a rubber band.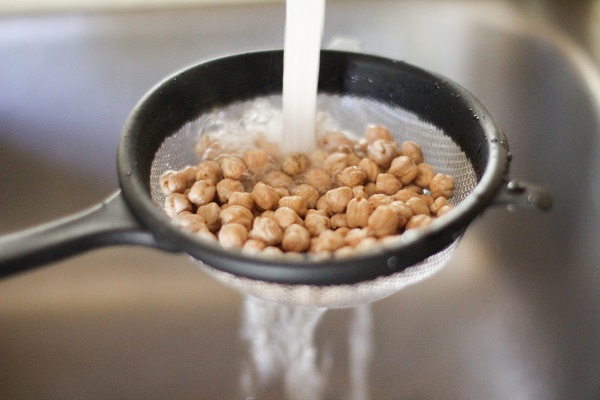 Allow the chickpeas to soak for 24 hours in a dark spot (a cupboard or closet works perfectly). Strain the water and rinse the beans well.
Rinse the glass jar out well and place the chickpeas back in the jar, making sure the chickpeas are moist, but not overly drenched. Be sure they are not submerged in water, or else they won't sprout. Cover the jar again with cheesecloth bound by a rubber band and lay the jar on its side in a dark spot.
Rinse and drain the chickpeas 2 times each day, placing them back in the jar, until they sprout. This usually takes 2 to 3 days, but the warmer your house is, the quicker the beans will sprout.
If you'd like to make seedlings for growing in your garden, allow the grains to sprout for a few more days until small green leaves emerge.
Once your beans have sprouted, you can add them to all sorts of culinary creations.
What to Do With Sprouted Chickpeas:
You can add any type of sprouted beans and legumes to any salad (both green and grain salads), Buddha bowl, or even soups. Use sprouted chickpeas in my Curried Lentil Chickpea and Kale Salad for instance. Add them to my Eggplant, Chickpea, and Chard Shakshuka. Try my Hummus Mashed Chickpea Sandwiches for a delicious healthful lunch.
If you want to get wild and crazy, bake Peanut Butter Chocolate Chip Chickpea Blondies. Have a green thumb? Plant them in your garden to grow. Grind sprouted chickpeas into flour for baking sprouted grain bread.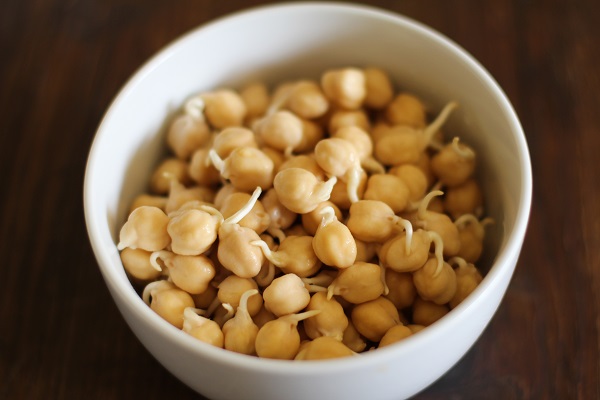 Can I Sprout Other Beans or Grains?:
Yes, absolutely! The process is the same for all grains, legumes and beans. Just be aware that depending on the temperature of your home and the type of bean, legume or grain you are using, the amount of time it takes for sprouting can vary (typically between 2 and 5 days).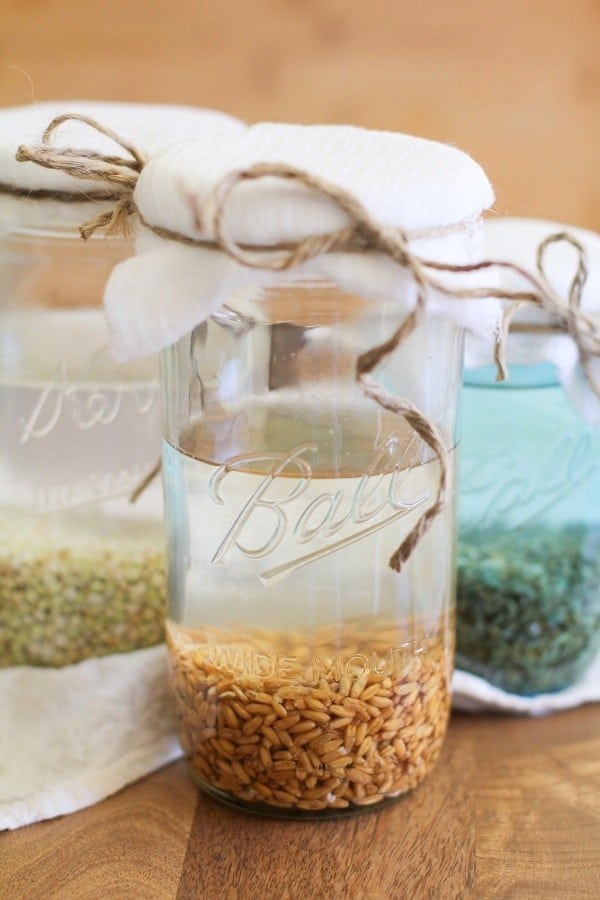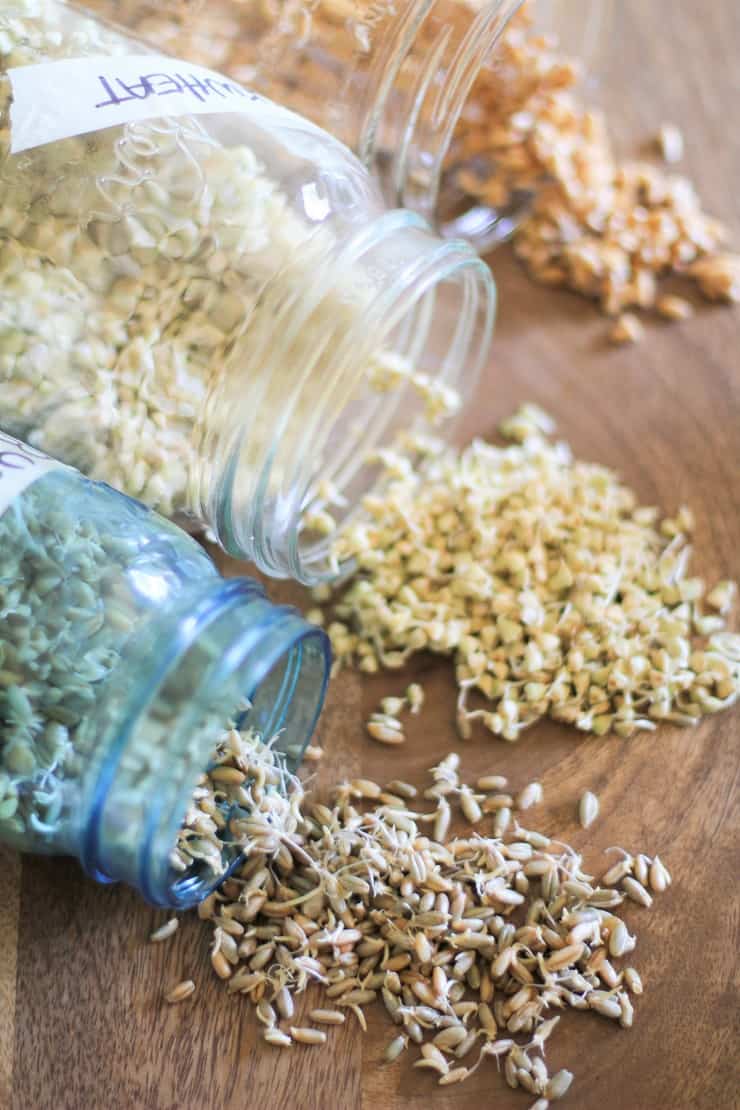 Helpful Tools for Sprouting:
If you're interested in learning how to sprout grains, hop over to Oh My Veggies and check out my How to Sprout Grains tutorial!