Garbanzo Bean Brownies are gluten-free, grain-free and refined sugar-free. This healthy brownie recipe is moist, fudgy and amazing!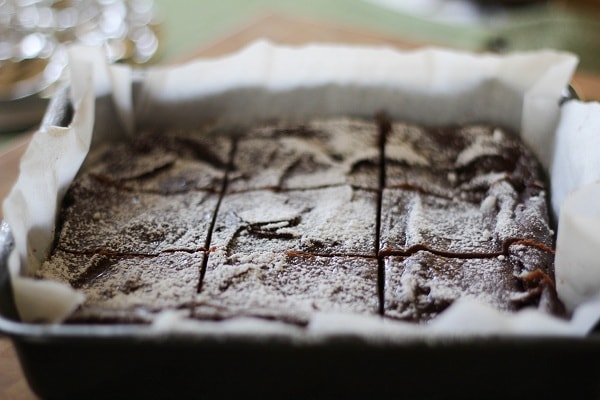 Let's go to brownieville!
I love making treat recipes out of whole foods. Creating something decadent out of something healthful to achieve an outcome that is both mouth-wateringly delicious and nutritious sounds almost too good to be true!
You know what else sounds almost too good to be true?
Brownies made out of beans.
I know, crazy, right? Who would have thought something that is meant to be eaten alongside a plate of tacos could metamophosize into a brownie?
As it turns out, the bean you love to put in your chili makes a fantastic treat when blended up with chocolate. The main ingredient of hummus? Sure, let's make brownies out of it!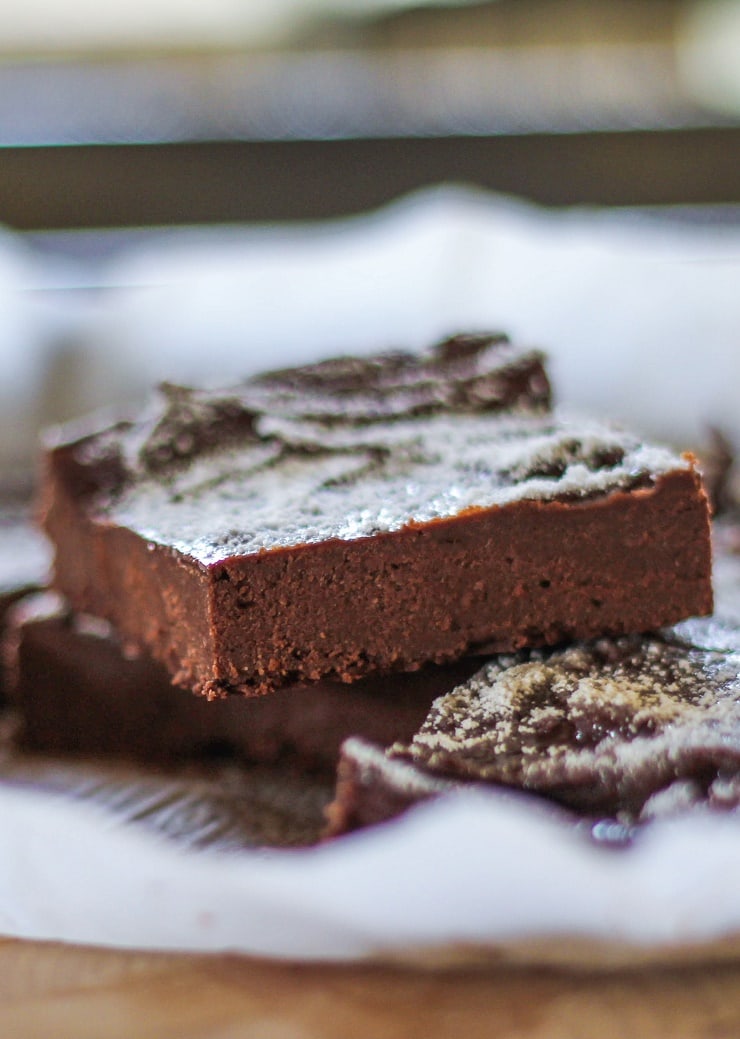 If you are trying to find alternatives to wheat-based recipes, and prefer keeping treats on the nutritious side, this recipe may cater to your needs too. Garbanzo beans are very high in fiber (two cups of the bean give you all the fiber you need for the day) and the type of fiber fuels the cells in your intestinal wall and promotes colon health.
Plus all the antioxidants from the dark chocolate chips and cocoa powder? Smooooooth move!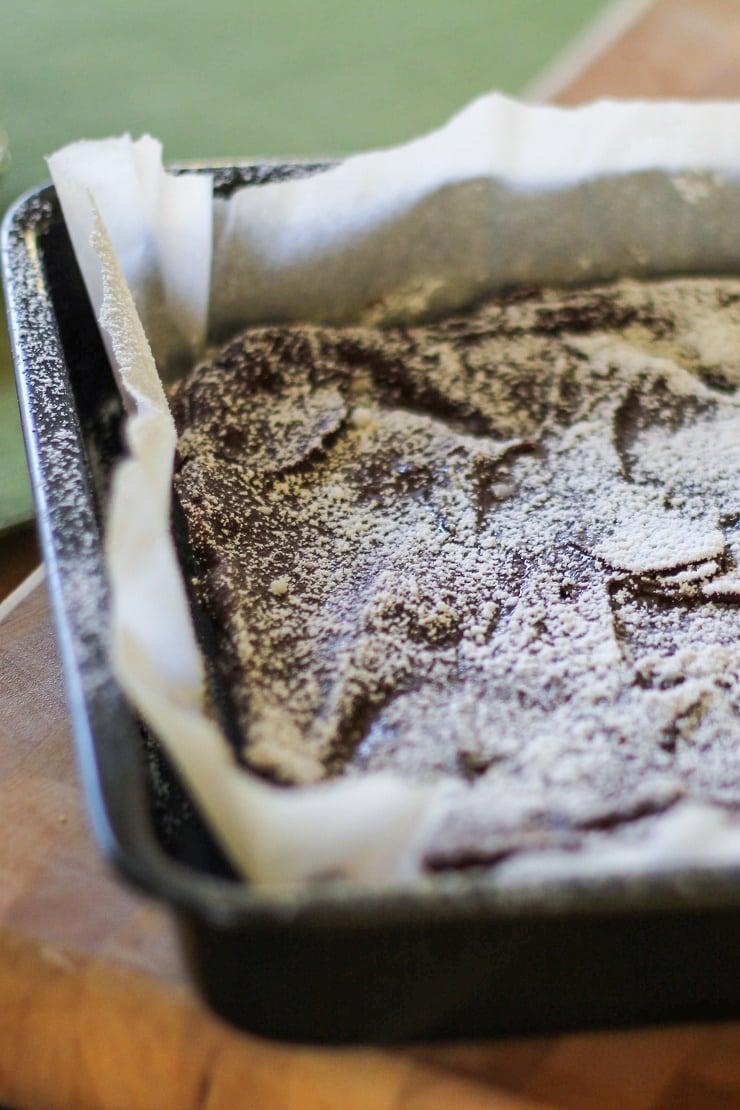 The consistency of this treat comes out somewhere along the lines of fudge, brownie and holy mother of yum. It's thick, smooth, and dense and you have no clue, not even a smidge of an idea that you're eating mooshed up beans.
Not a bean person, you say? That don't matter none…you can't taste them, I promise!
Also: mega trick alert – want to fool your friends? Feed them these, and see if they can tell what they're made out of!
They'll love the fact that they're gluten-free, dairy-free, refined sugar-free and decadent as can be!
More Healthy Brownies Recipes:
Garbanzo Bean Brownies
Moist, fudgy decadent garbanzo bean brownies made gluten-free and refined sugar-free.
Instructions
Add the chocolate chips to a small sauce pan and heat over medium low. When the chips begin to melt on the bottom, slowly stir with a spoon until chips are completely melted. Although this may take a couple of minutes, I prefer melting chocolate over the stove as opposed to the microwave to ensure it does not overcook or get burned. Set melted chocolate aside.

Preheat the oven to 325 degrees.

Add all ingredients (except chocolate) to a blender and blend until completely smooth.

Add the melted chocolate and blend until combined. The batter will be very thick – this is marvelous.

Line an 8" x 8" baking dish with parchment paper (or lightly oil it with olive/grapeseed oil). Pour the brownie batter into the parchment-lined dish and smooth with a knife. The batter will not change form very much (it won't rise much or spread out), so make sure it appears the way you want it to.

Bake brownies for 28 to 30 minutes (28 was the magic number for me) and test the center with a toothpick to be sure they're cooked all the way through.

Allow brownies to cool a few minutes then pull the edges of the parchment paper to remove the whole brownie block and set it on a cutting board. Use a sharp knife to cut brownies and garnish with powdered sugar if desired.

Serve fresh out of the oven and refrigerate any leftovers
Notes
For a fluffier brownie, use 1 whole egg and 3 egg whites instead of 2 whole eggs. This recipe is adapted from I'm So Hungree http://imsohungree.blogspot.com.au/2012/11/gluten-free-chickpea-brownies.html?showComment=1353452348925
Replace the vanilla extract with the scrapings of one whole vanilla bean if desired
Use sugar-free chocolate chips for a lower-carb brownie
Nutrition
Serving:
1
of 9
|
Calories:
284
kcal
|
Carbohydrates:
41
g
|
Protein:
6
g
|
Fat:
12
g
|
Fiber:
4
g
|
Sugar:
38
g