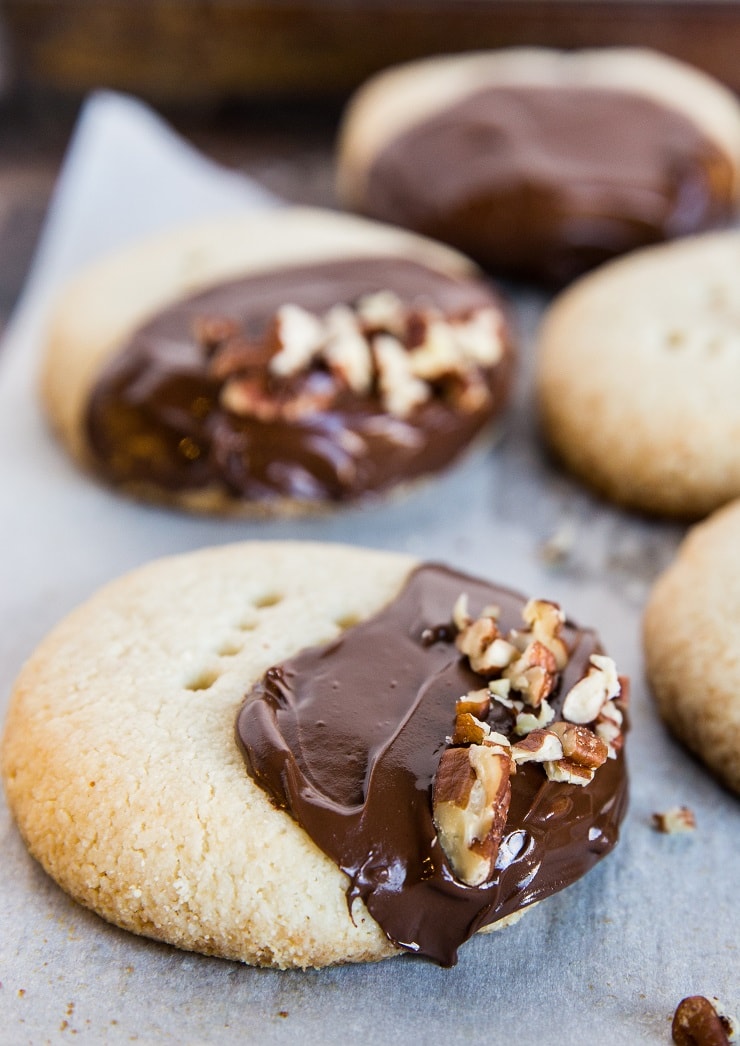 Keto Shortbread Cookies made with three basic ingredients! This easy low-carb shortbread recipe is grain-free, sugar-free, dairy-free and vegan. A healthier cookie recipe to enjoy during the holidays!
Who here is ready to go full send into butter and sugar season??
I can only speak for myself when I say bring it on!
Having grown up with a mother who is a fabulous baker, I always eagerly await the holidays because I absolutely love baking treats to share with others. In fact, I get more joy out of giving away the treats than I do from actually consuming them. 😉
Every holiday season, I share a new shortbread recipe. I just can't help it…there is just so much you can do with shortbread!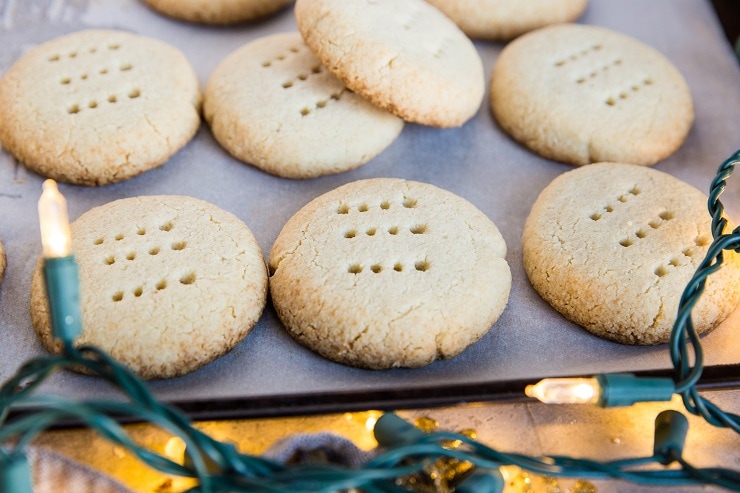 Just take a gander at my Paleo Chocolate Shortbread Cookies, 3-Ingredient Paleo Shortbread, Chocolate-Dipped Cardamom Orange Paleo Shortbread Cookies, and Maple Pecan Gluten-Free Shortbread to whet your whistle.
WELL, this is the first low-carb keto shortbread cookie recipe I have shared on this site. Boy oh boy, is it tasty!
It reminds me of traditional shortbread, giving you all the festive holiday feels. It tastes nice and buttery in spite of being dairy-free. It has that delectable crisp and a very similar texture to shortbread made with regular all-purpose flour.
If you love classic shortbread, you'll enjoy these buttery cookies as is! If you're a chocoholic like me, you can spruce them up even further. Dip the shortbread in melted sugar-free chocolate and sprinkle with chopped nuts for a real wild ride!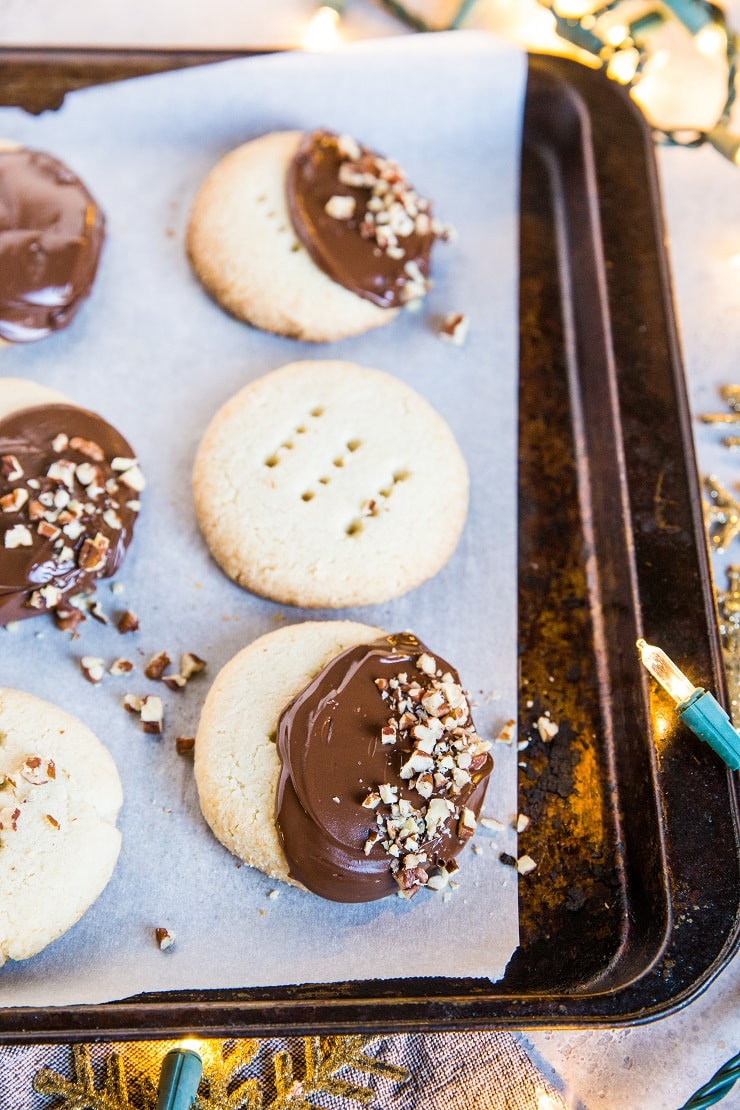 Let's bake them up!
Read More

about Keto Shortbread Cookies (Dairy-Free)