Egg-Free Baking Recipes to enjoy all year long! These simple, easy to prepare healthy baking recipes also include dairy-free, refined sugar-free, vegan, grain-free, low-carb, and gluten-free options.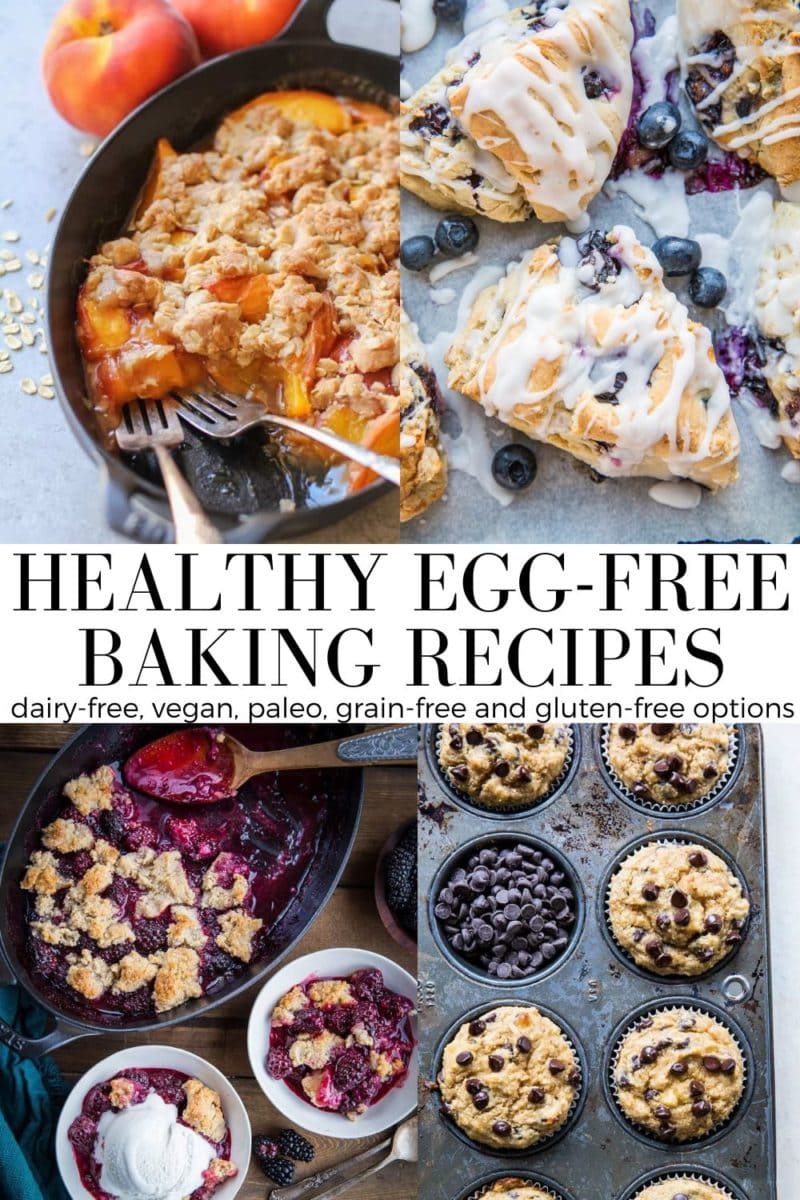 All the egg-free recipes you'll ever need right here!
Whether you're egg-free by choice, medical need, or they are simply difficult to get ahold of, you will find plenty of delicious egg-free baking recipes here.
Eggs are currently expensive and in short supply, so I figured I would provide ample options for tasty treats that anyone can enjoy.
Because many of these recipes don't require eggs by default, I promise, you won't miss the eggs!
From egg free cookies to egg free pancakes and egg free brownies, scones, cinnamon rolls, and more, this post has it all!
In addition to being egg-free, most of these recipes are also gluten-free, dairy-free, and refined sugar-free with low-carb options as well.
Each of these recipes contain options for customization for those who aren't dairy-free or gluten-free and for those who bake with sugar.
Let's dive in!
Egg-Free Baking Recipes:
Vegan Blueberry Scones – Gluten-Free Vegan berry-studded scones made with 5 basic ingredients! This easy scone recipe requires hardly any time to prepare and no baking experience! For a grain-free version, make my Blueberry Almond Flour Scones (note: the grain-free version does use eggs).
5-Ingredient Peanut Butter Oatmeal Chocolate Chip Cookies – Giant 5-ingredient flourless, gluten-free, dairy-free cookies made with one bowl. These simple yet delicious healthier peanut butter cookies are wholesome enough to be considered better for you yet delicious enough to be a delightful treat.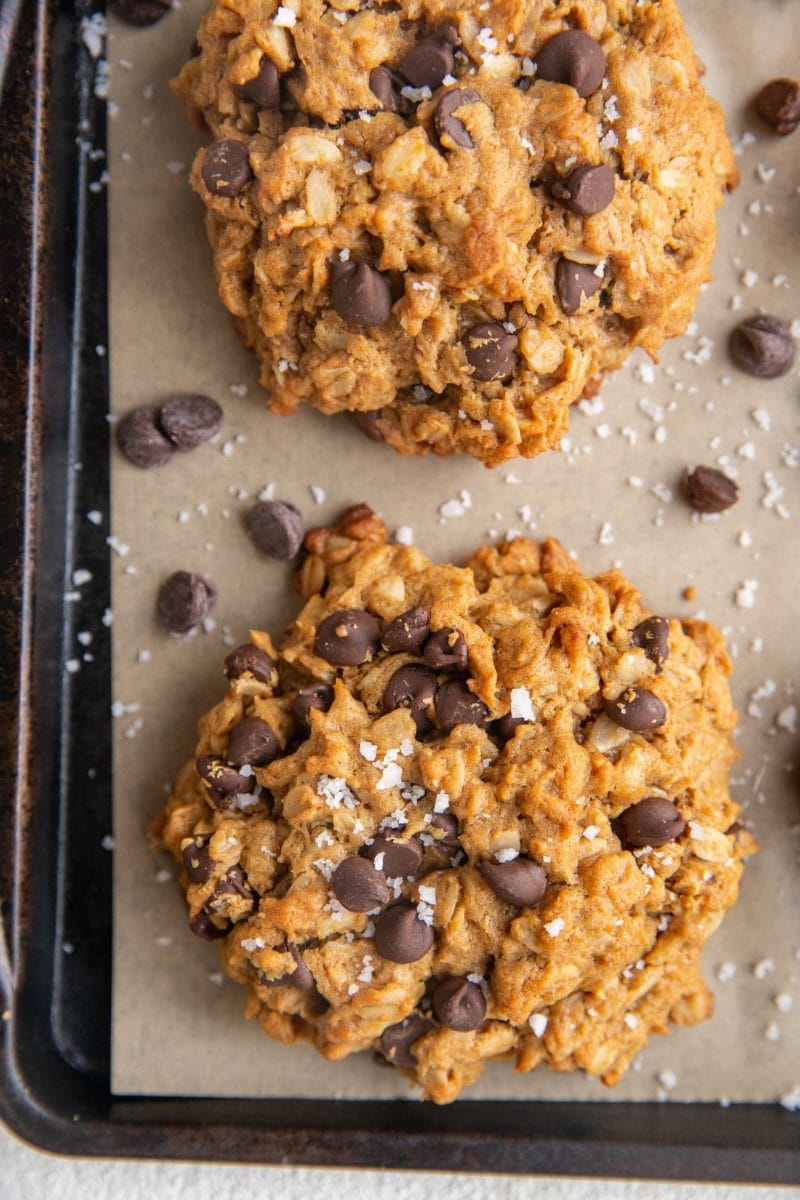 4-Ingredient Banana Oatmeal Bars – One of the most well-loved recipes on this site, these bars are great for humans of all ages! With plenty of options to customize these tasty bars, they are a something-for-everyone treat! If you prefer cookies over bars, make my 3-Ingredient Oatmeal Cookies for the cookie version.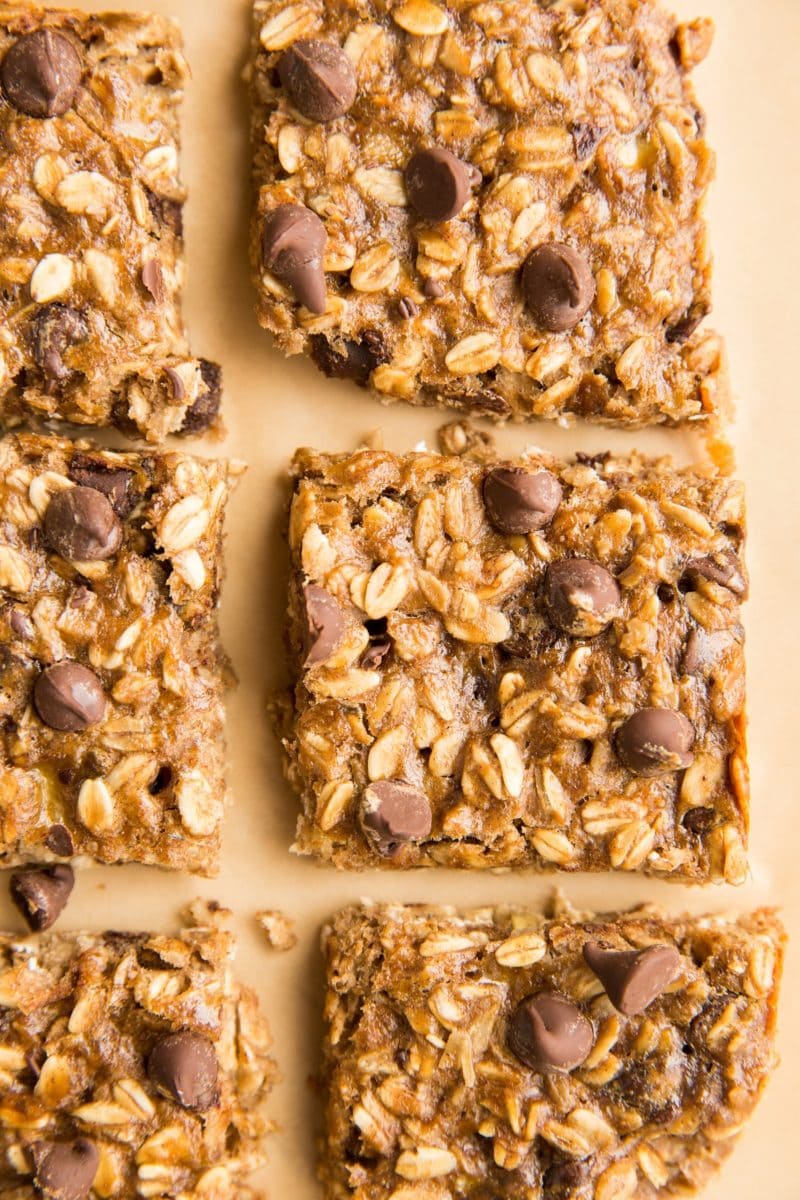 Gluten-Free Mug Brownie – Moist, rich, fudgy Gluten-Free Mug Brownie made with only 4 ingredients! This basic brownie recipe takes less than 5 minutes to make, and is an incredible vegan single-serve dessert. Technically, this is a microwave recipe, but there are also instructions in the post for baking the brownie in the oven.
Paleo Apple Pie Bars – A perfect gluten-free shortbread crust, rich and gooey cinnamon spiced apples and an amazing crumble topping makes for the perfect bite of bliss! These bars are remarkably easy to make, require only 6 ingredients, are vegan and are a great healthy dessert option for people with multiple dietary restrictions. Also try my Healthy Pear Crumb Bars.
Gluten-Free Vegan Peach Cobbler – Made with gluten-free flour, oats, and pure maple syrup for a simple-to-prepare dessert. Make it year round using frozen peaches or fresh peaches, and enjoy it for dessert or breakfast! Recipe includes a grain-free paleo version, too!
6-Ingredient Peanut Butter Chickpea Cookies – 6-Ingredient Vegan Chocolate Chip Peanut Butter Chickpea Cookies made with basic pantry ingredients. Grain-free, gluten-free, dairy-free, flourless, and ultra peanut buttery!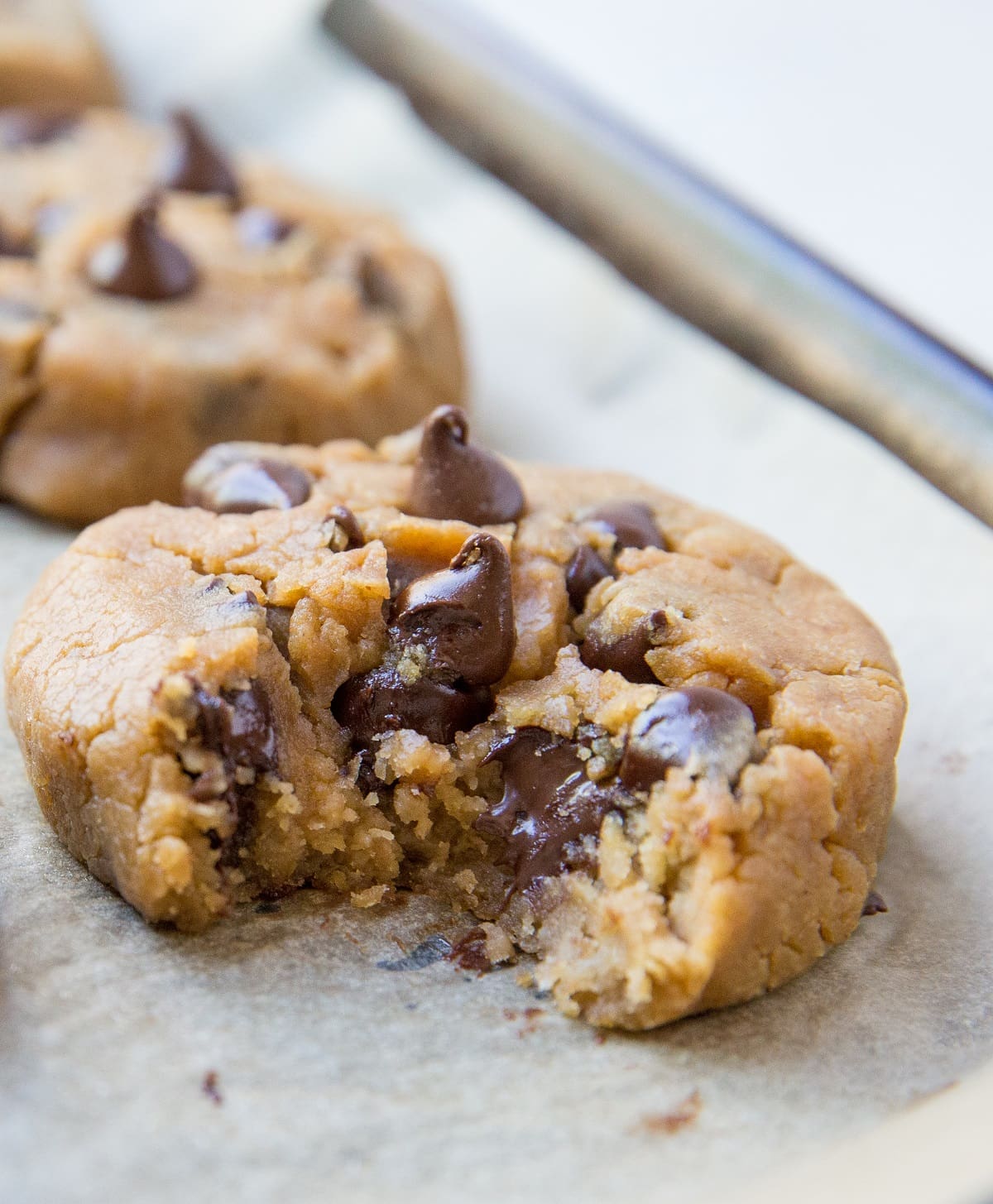 Strawberry Oatmeal Bars – 5-Ingredient Strawberry Oatmeal Bars are a joyous celebration of everyone's favorite fruit! These easy gluten-free vegan crumb bars are the perfect light fresh strawberry dessert. For a low-carb version, make my Keto Strawberry Crumb Bars.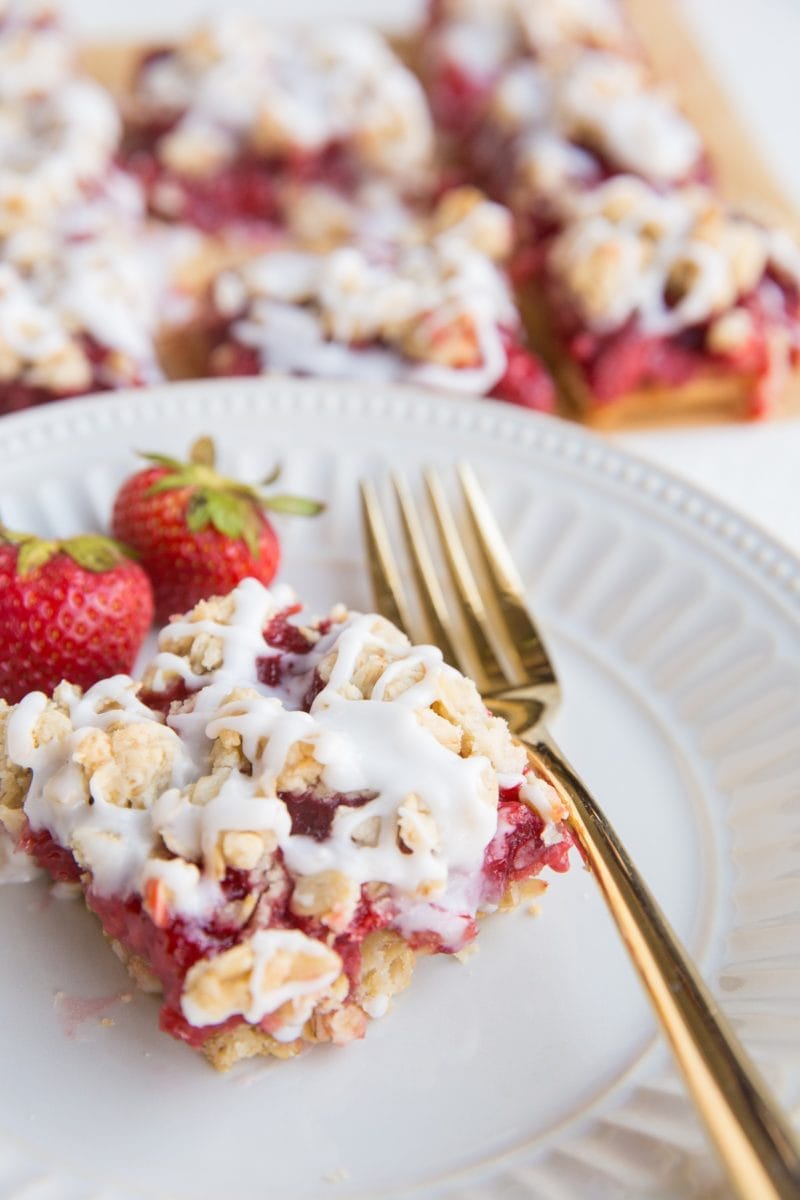 Healthy Apple Crisp – A grain-free Healthy Apple Crisp recipe with almond flour topping is a comforting, delicious dessert healthy enough to enjoy for breakfast. Vegan, paleo friendly, gluten-free, refined sugar-free, and dairy-free! This simple apple crumble only requires 7 basic ingredients! Make my Gluten-Free Apple Cobbler for a version that uses a gluten-free flour blend instead of almond flour.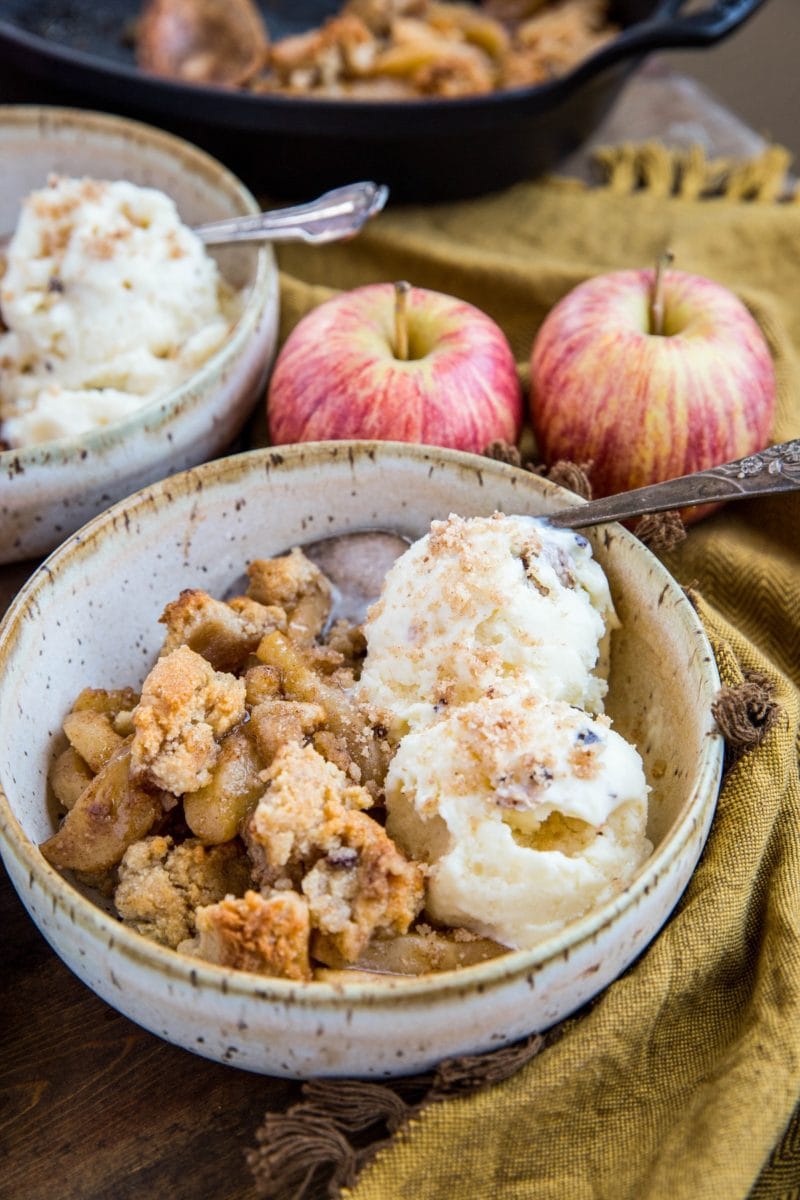 Chocolate Chip Paleo Vegan Banana Muffins – Your classic banana muffin made grain-free with almond flour, refined sugar-free, oil-free, dairy-free and vegan! The texture of these muffins is out of this world!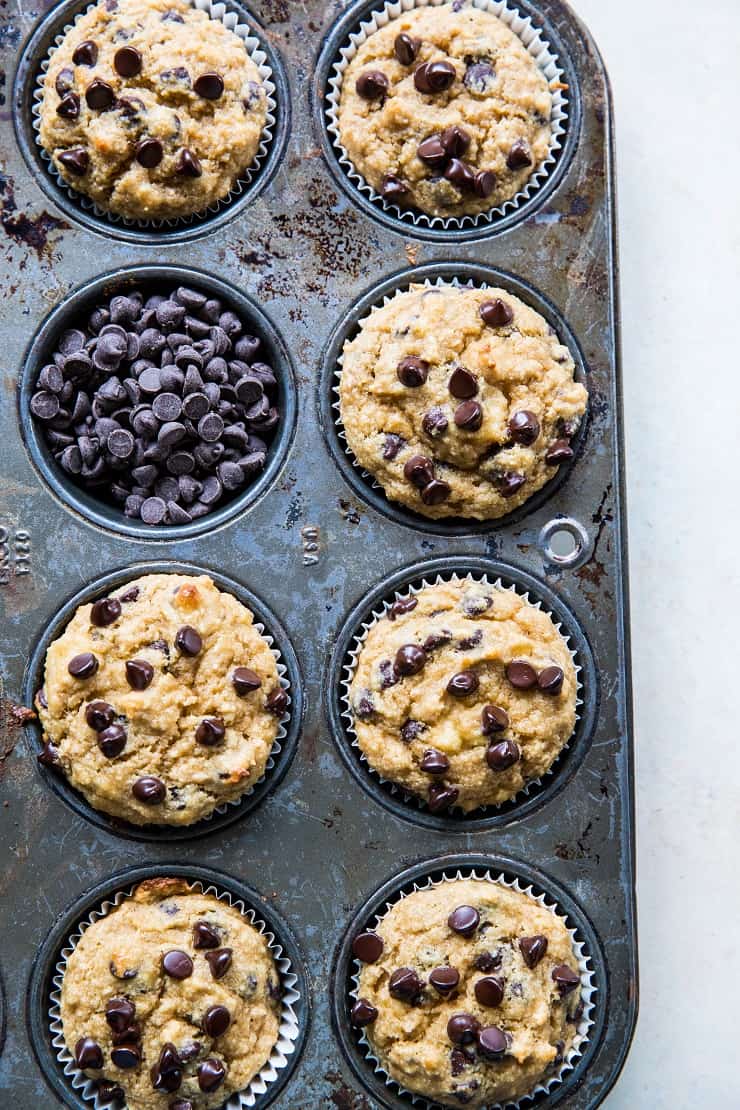 Paleo Blueberry Crumb Bars – Delicious fresh blueberry bars made grain-free, refined sugar-free and dairy-free using almond flour, coconut oil and pure maple syrup. A lovely healthy dessert recipe for any time of the year! For a low-carb version, make my Low-Carb Blueberry Crumb Bars.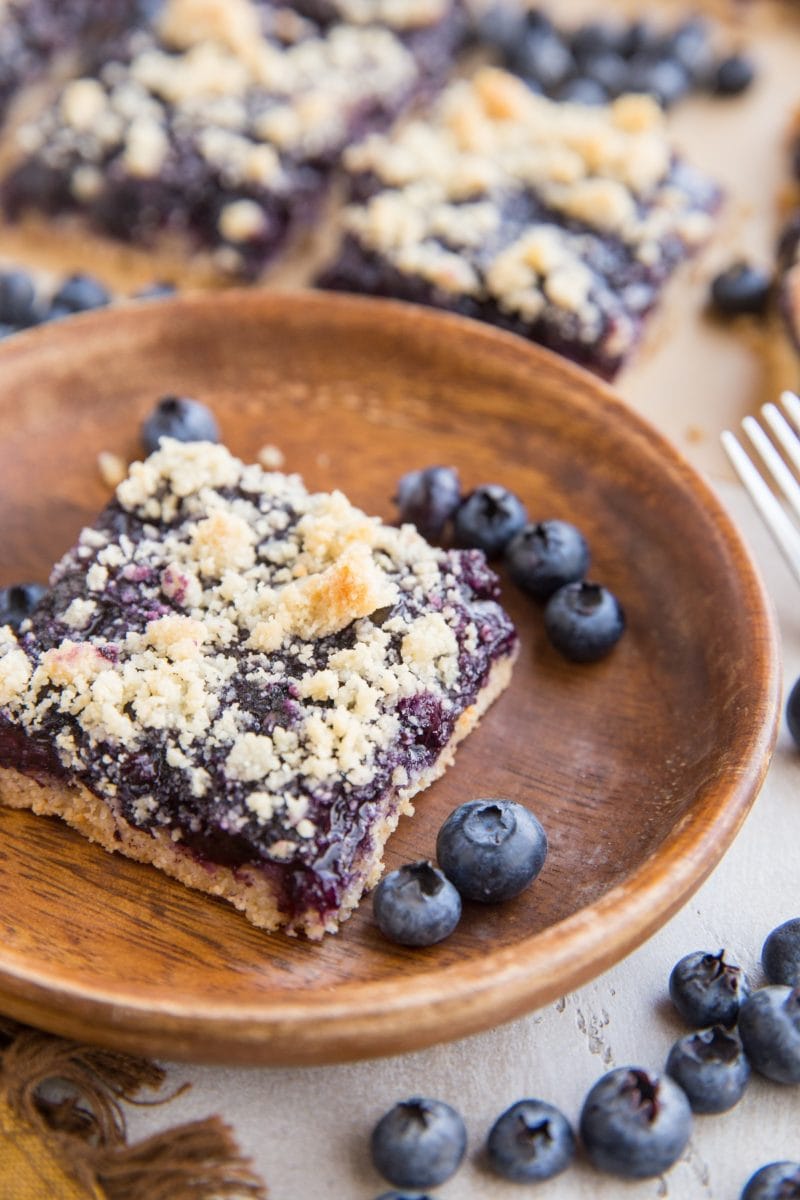 Vegan Oatmeal Banana Bread – Made with basic wholesome ingredients for a moist, delicious, and healthy banana bread recipe. Whip this loaf up on a weekly basis to enjoy whenever the craving strikes. The recipe is gluten-free, dairy-free, nut-free, and refined sugar-free and this post includes plenty of options for customization.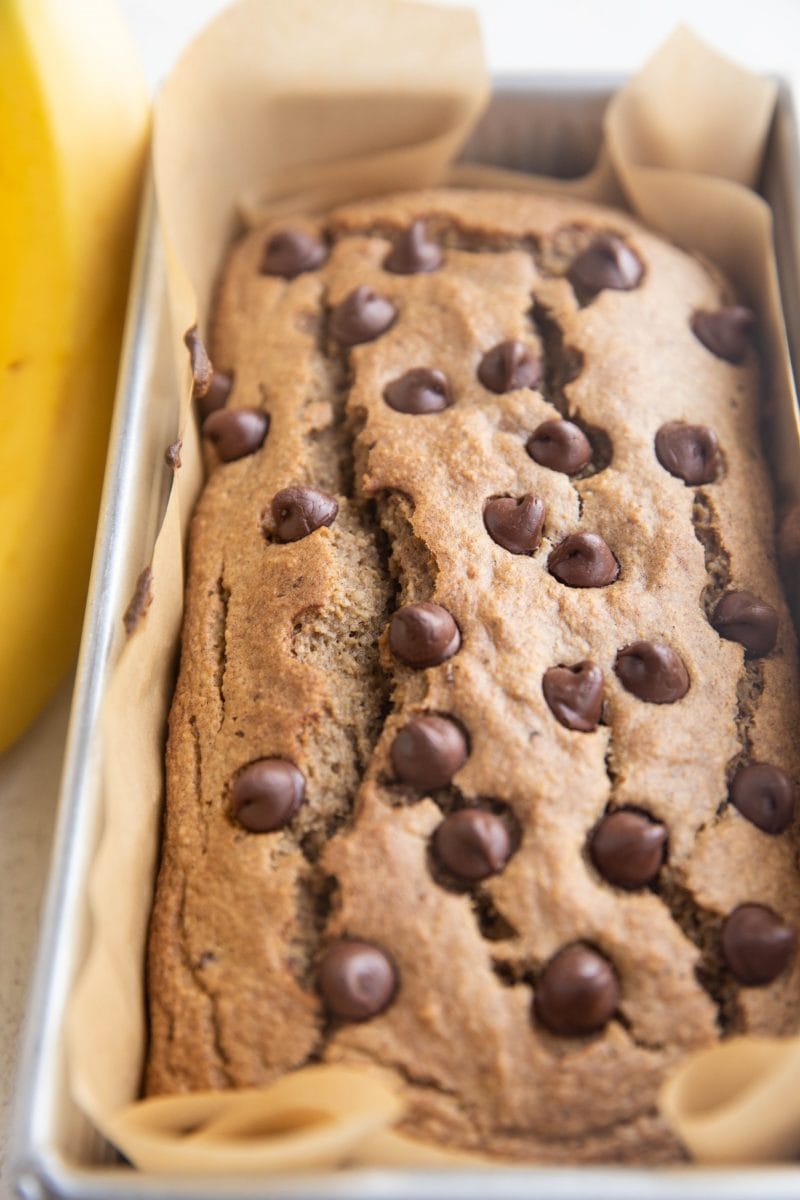 Healthy 6-Ingredient Apple Oatmeal Cookies – Made with clean ingredients for a health-conscious treat. These apple cinnamon cookies are so easy to make and are flourless, dairy-free, vegan, and refined sugar-free.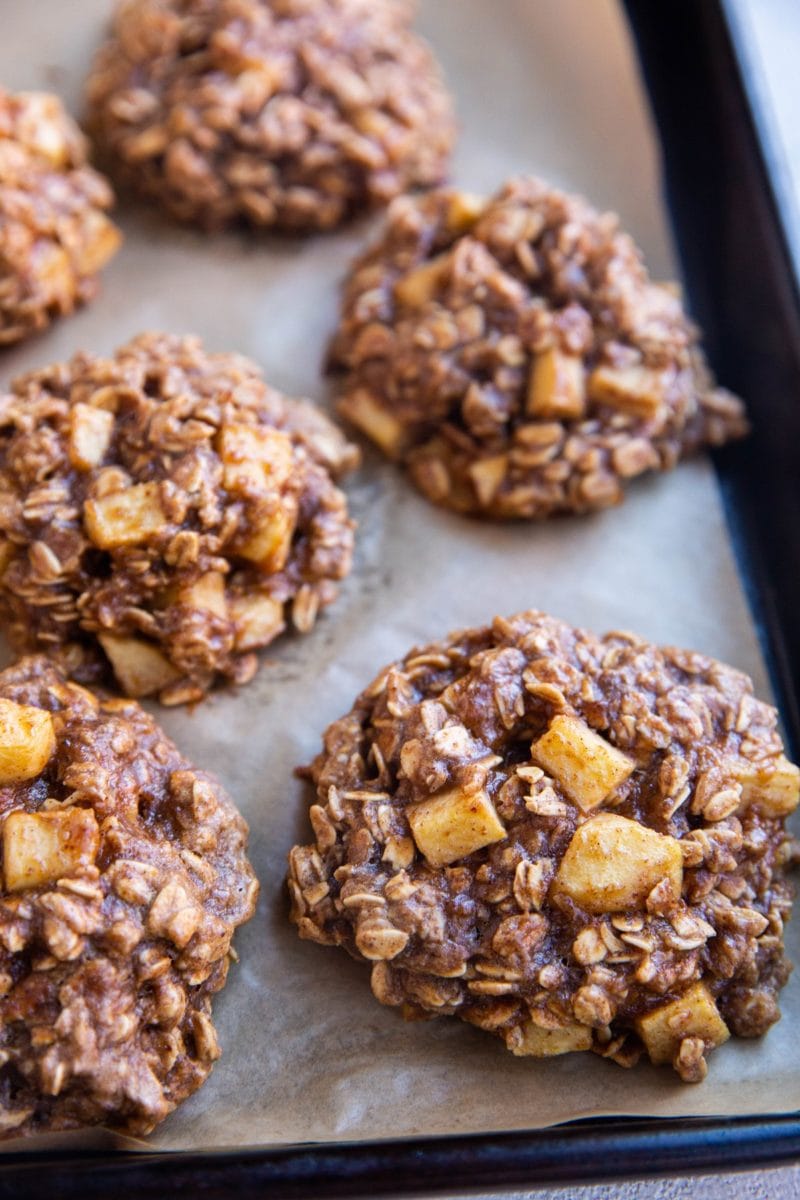 Maple Pecan Vegan Cinnamon Rolls – Jam packed with nutty cinnamon goodness and the sweetest way to start the day. Bake up a batch to enjoy with guests or any time the hankering for a cinnamon roll strikes!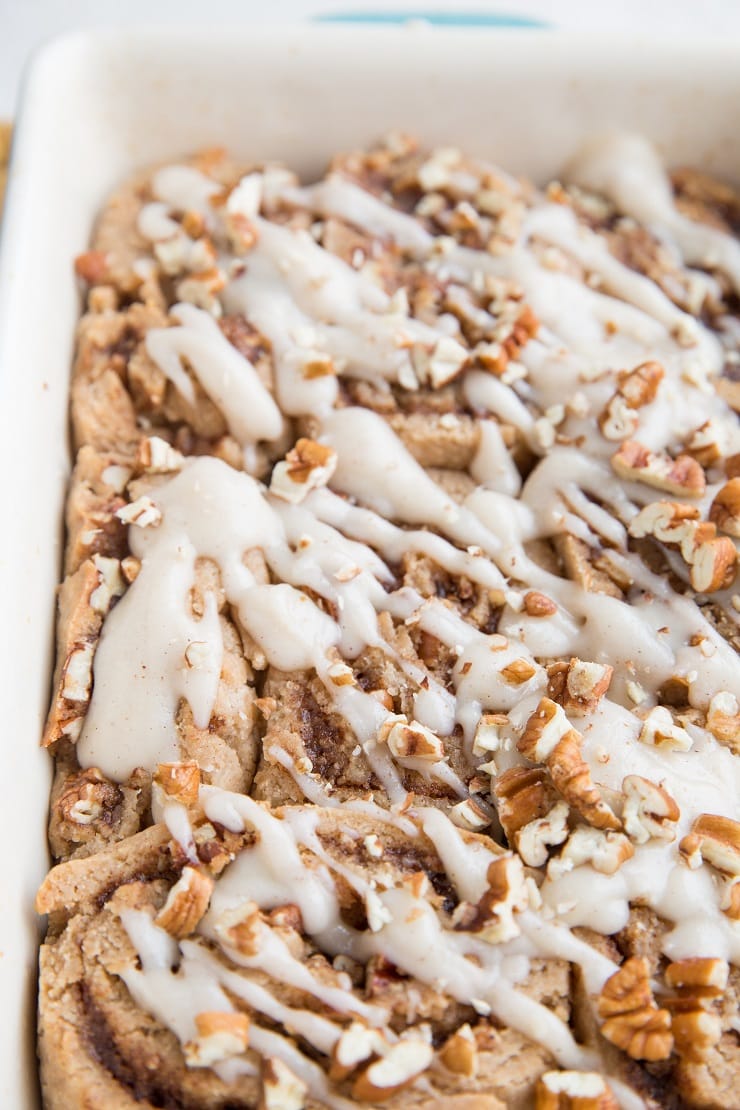 5-Ingredient Blackberry Pie Bars – Vegan Blackberry Pie Bars with a shortbread crust, jammy blackberry filling and a delightful crumble topping make for an amazing dessert (or breakfast!). This 5-ingredient dessert recipe is so easy to make and always receives rave reviews!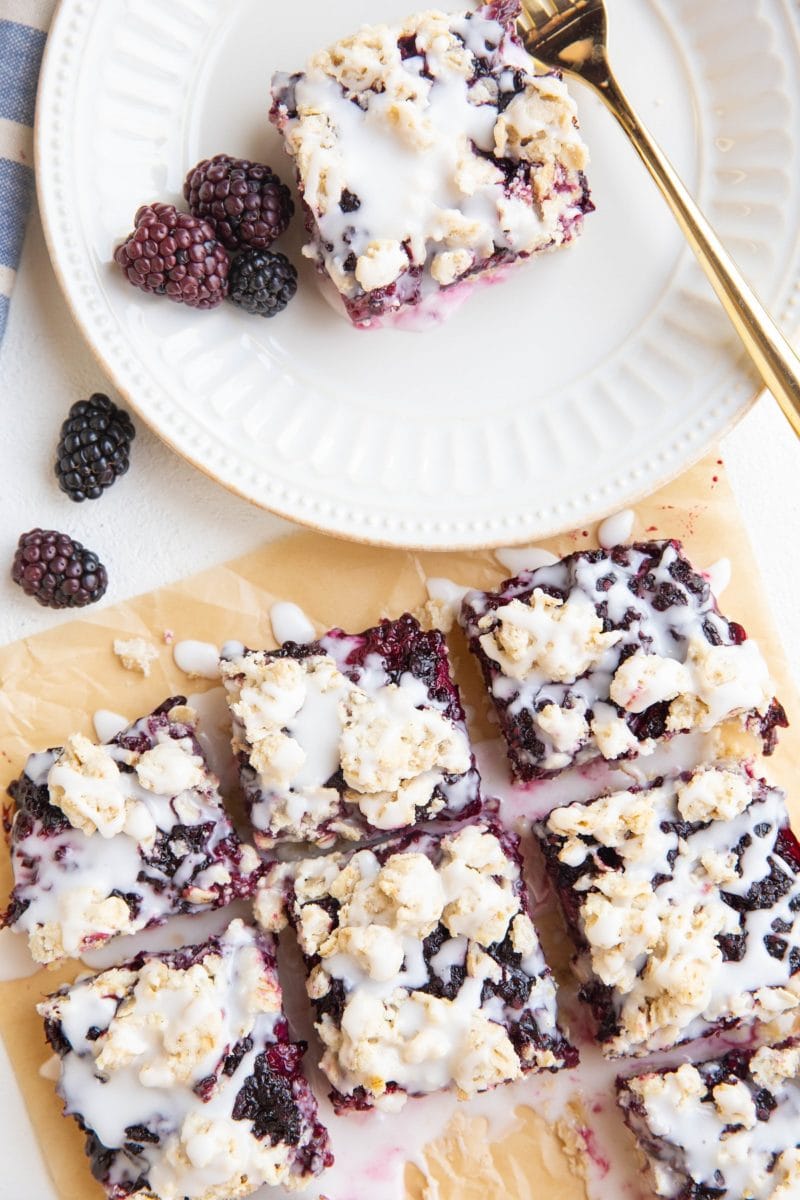 Keto Blueberry Crumble – Easy sugar-free 6-Ingredient Keto Blueberry Crumble comes together lightning fast and is a marvelous dessert to share with guests. This simple yet delicious low-carb dessert recipe includes no eggs, dairy, or grains!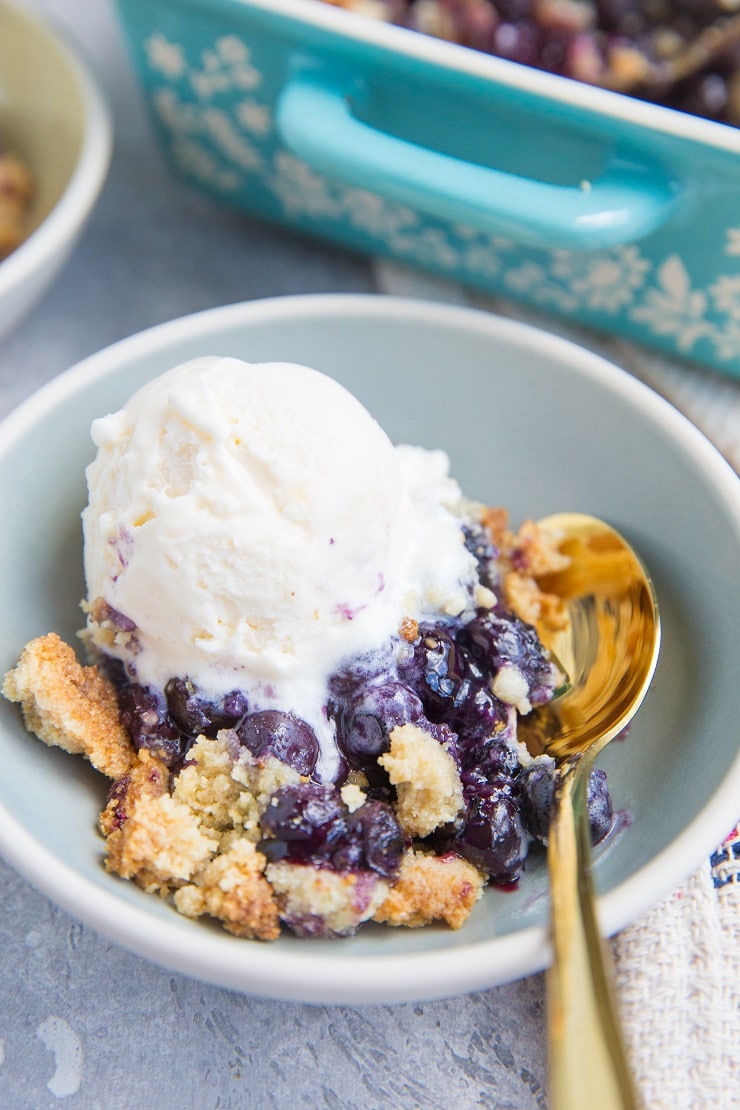 Vegan Apple Scones – Vegan Apple Scones made gluten-free, dairy-free, and egg-free. This healthier scone recipe is warmly-spiced with cinnamon and studded with fresh apple for an amazing melt-in-your-mouth breakfast or snack!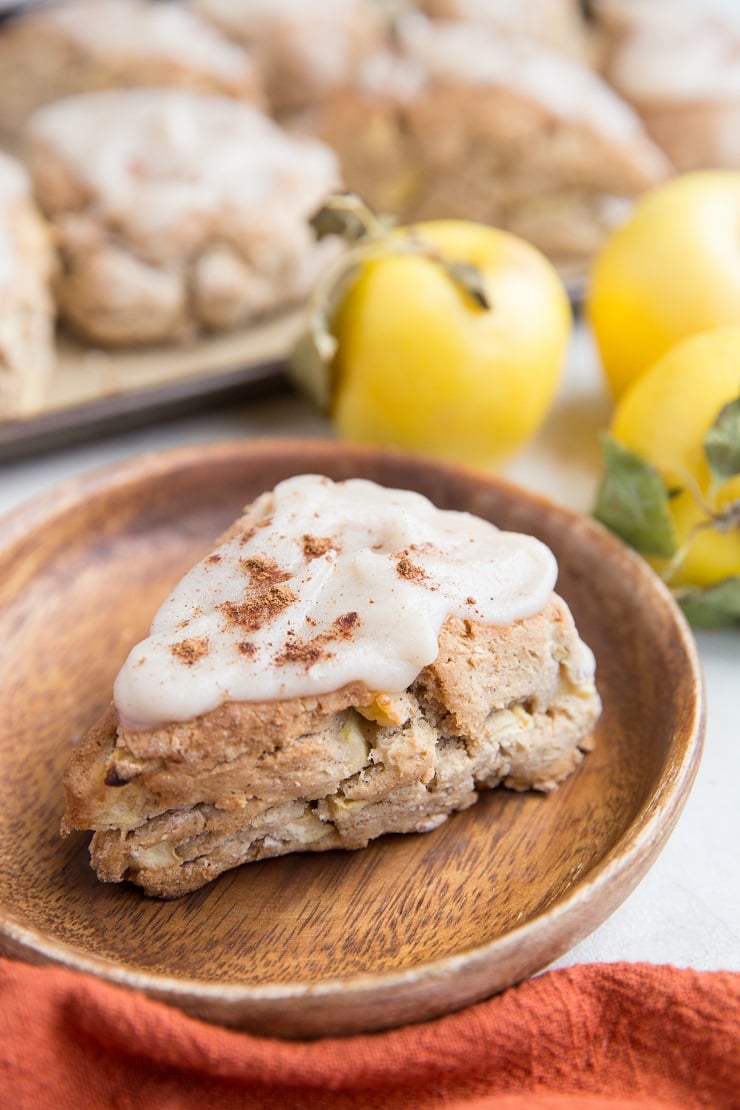 3-Ingredient Chocolate Banana Cookies – A fun and easy to make, healthy alternative for those looking for a treat without a lot of sugar. Perfect for kids!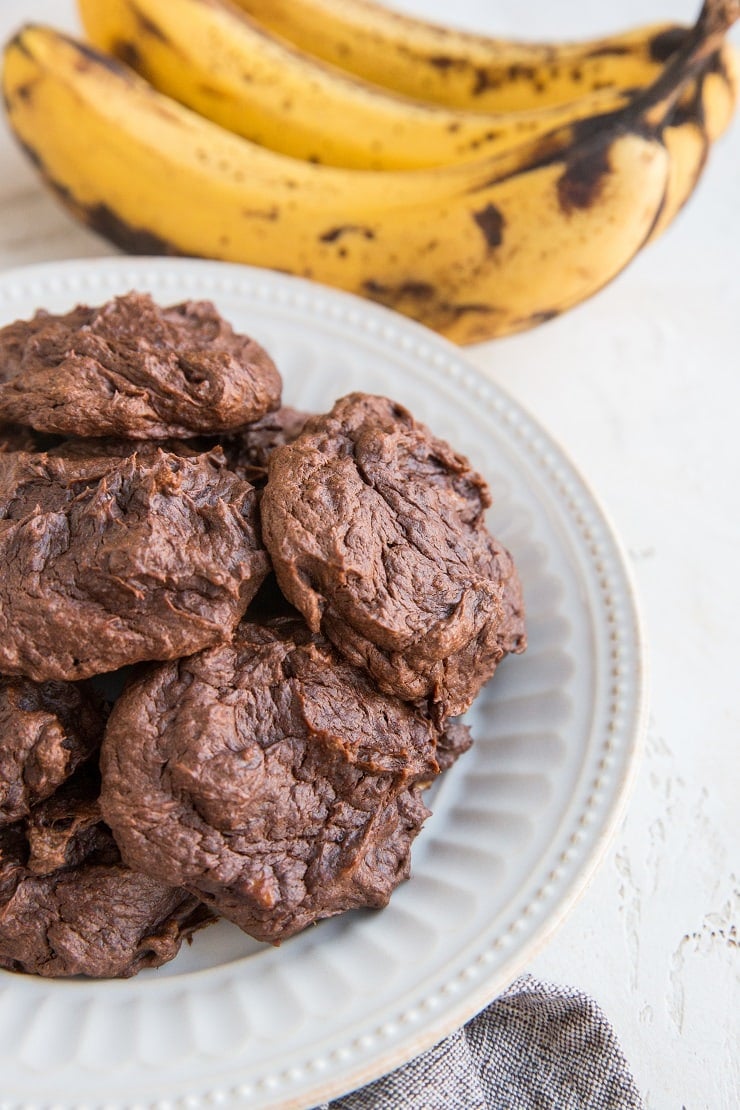 Vegan Strawberry Cobbler – Yummy gooey strawberry filling with delicious cobbler biscuits on top! Gluten-free, dairy-free, and refined sugar-free for a healthier dessert recipe. This fresh, easy cobbler recipe comes together in a pinch and only requires 6 ingredients!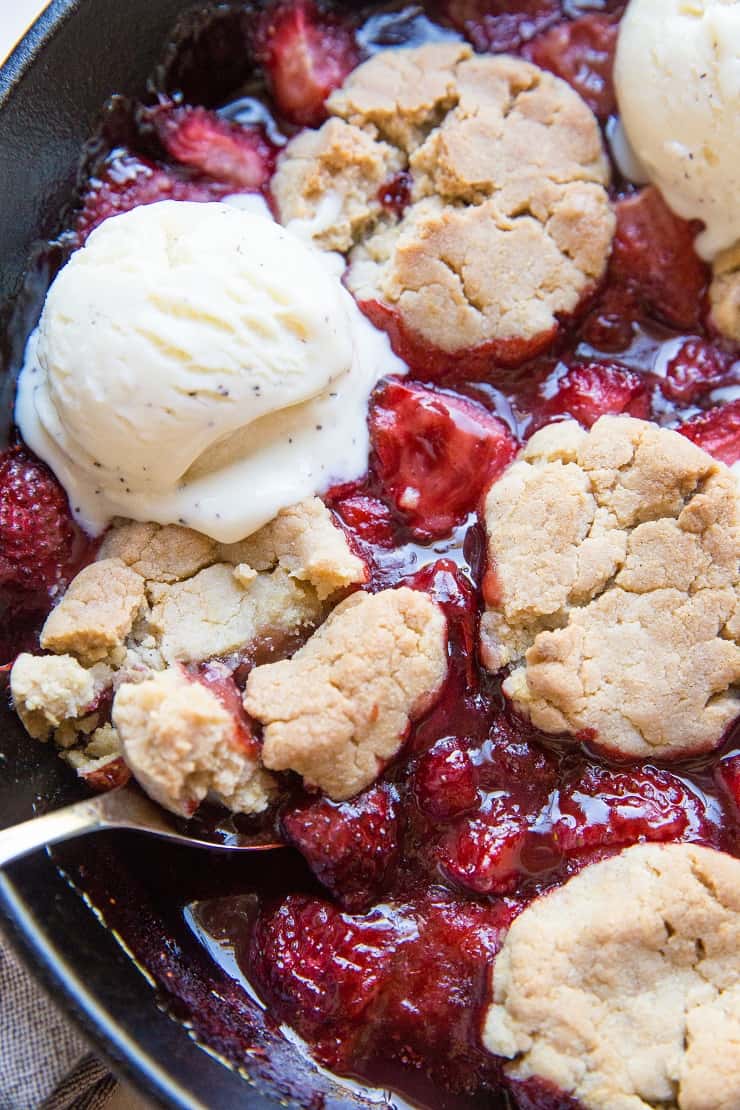 Double Chocolate Vegan Black Bean Cookies – Made with 6 simple ingredients! These healthy cookies are gluten-free, dairy-free, egg-free, and completely flourless! Whip them up in a food processor (or blender) for an amazingly rich and delicious dessert.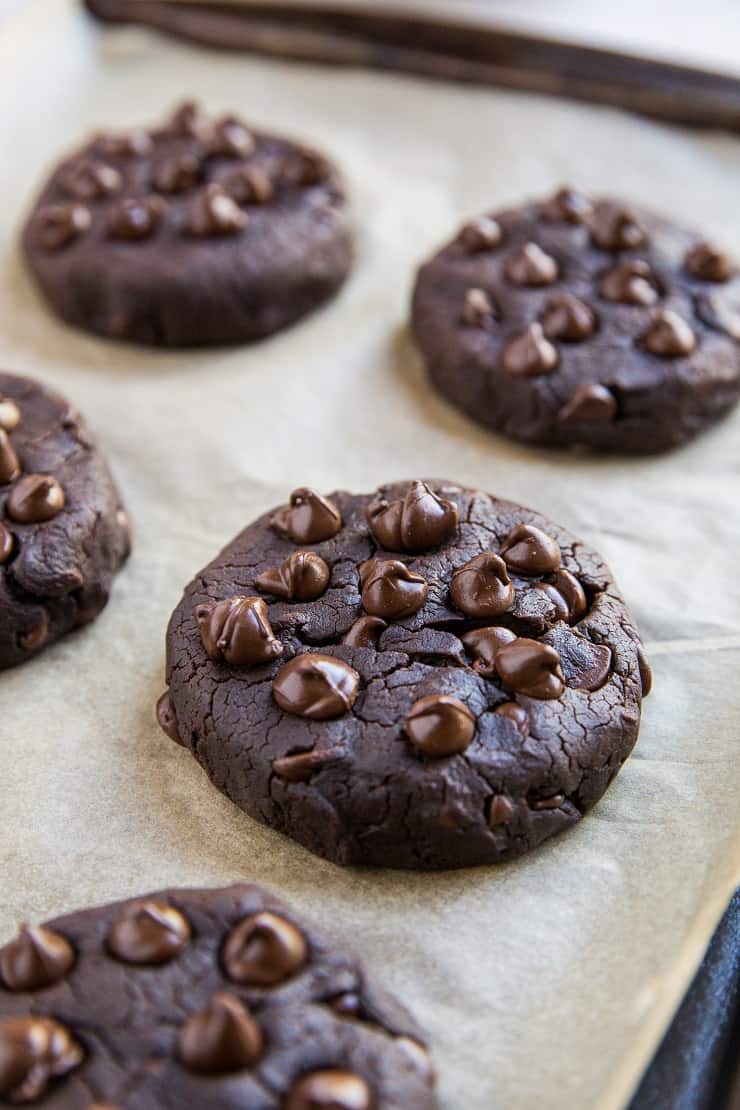 Gluten-Free Water Cake – Water Cake uses basic pantry ingredients and is a cake recipe made without eggs, butter, or milk. Also known as "Great Depression Cake," this recipe is completely basic but still magically delicious!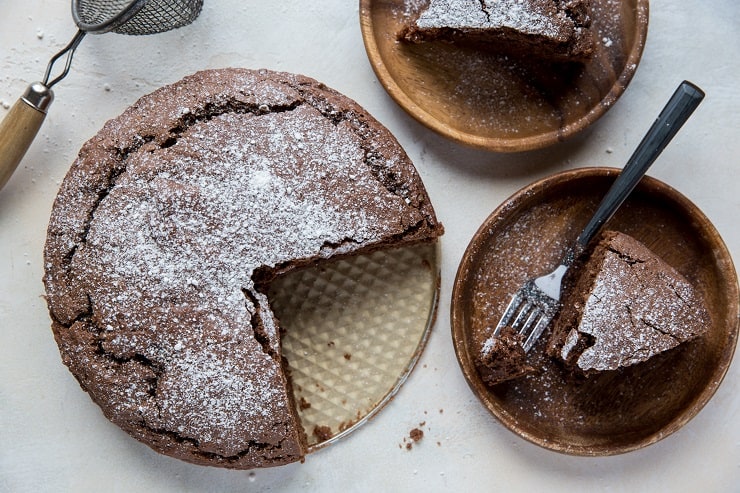 Paleo Vegan Blackberry Cobbler – Grain-free blackberry cobbler made with almond flour. Refined sugar-free, dairy-free, and vegan. This super easy recipe is completely goof-proof and only requires about 45 minutes to make!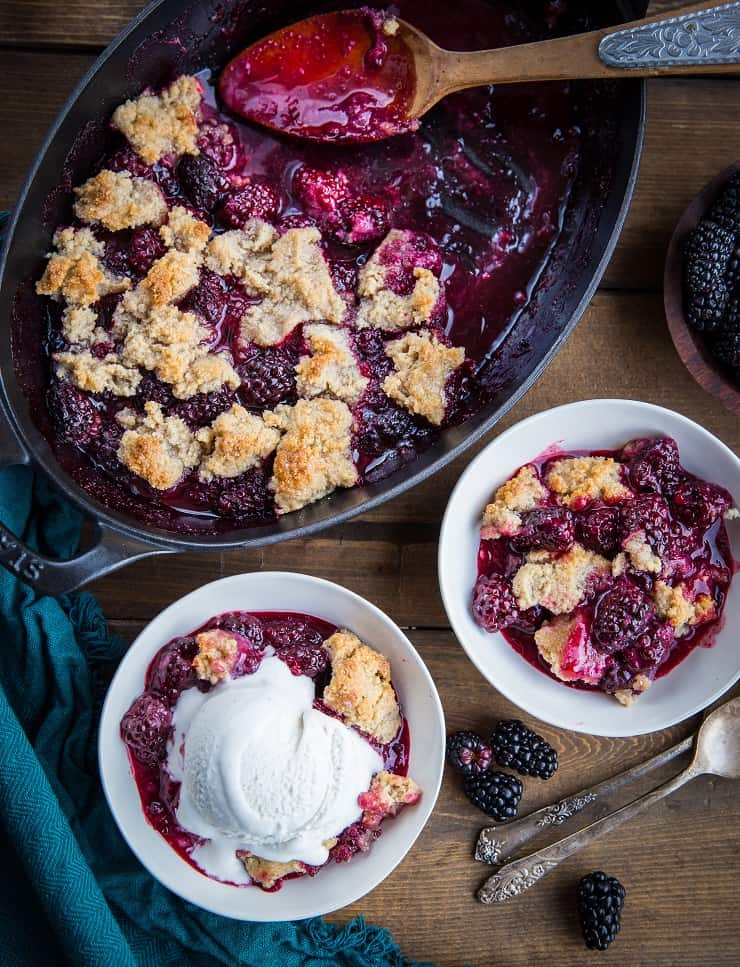 And so much more! Be sure to check out my recipe archives for even more egg-free recipes.