This rich and creamy vegan chocolate chia seed pudding is naturally sweetened, packed with health benefits from the superfood chia seeds, and is the perfect romantic dessert for any special occasion.
This post is sponsored by Bob's Red Mill.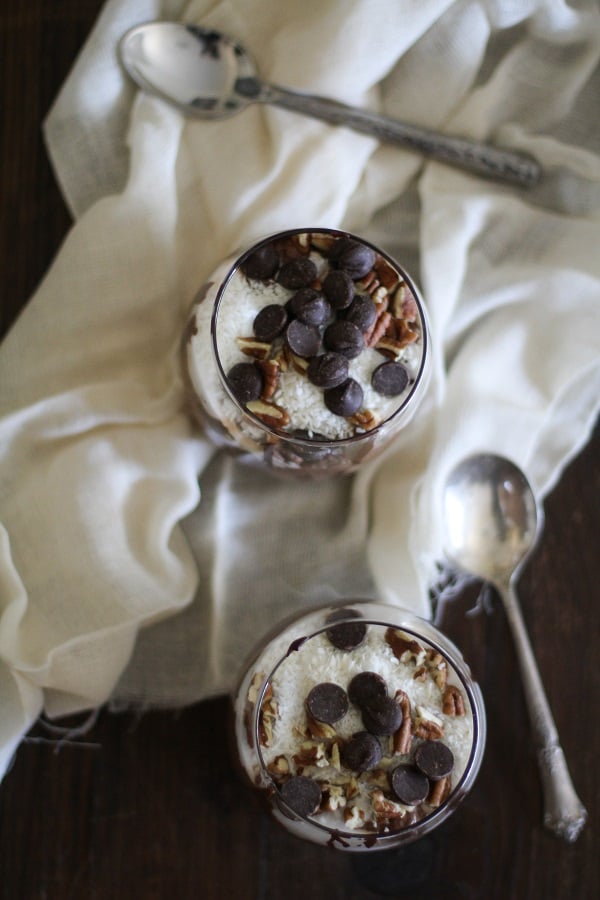 This post is sponsored by Bob's Red Mill; however all opinions are my own.
Every time I eat chia seed pudding, I feel like I'm doing myself a favor. "Thanks for eating dessert, Julia. You're a real pal!" Pat on the back. Fist bump.
In all seriousness, the health benefits of chia seed pudding are worth hemming and hawing over, because: omega-3 fatty acids + antioxidants + Vitamins and minerals. Chia seeds are super dense in Omegas, plus full of fiber and antioxidants. Ergo, chia seed pudding is one of those treats I thank myself for.
Chia seed pudding has a similar consistency to tapioca pudding. When soaked in liquid, chia seeds plump up and form a sort of thick gelatinous substance around them, which makes for a thick and creamy pudding. The chia seeds themselves have a similar texture to tapioca, but the seeds are smaller. I always forewarn my "texture" friends before they dive in, but those who welcome all textures are usually very receptive to the chia pud.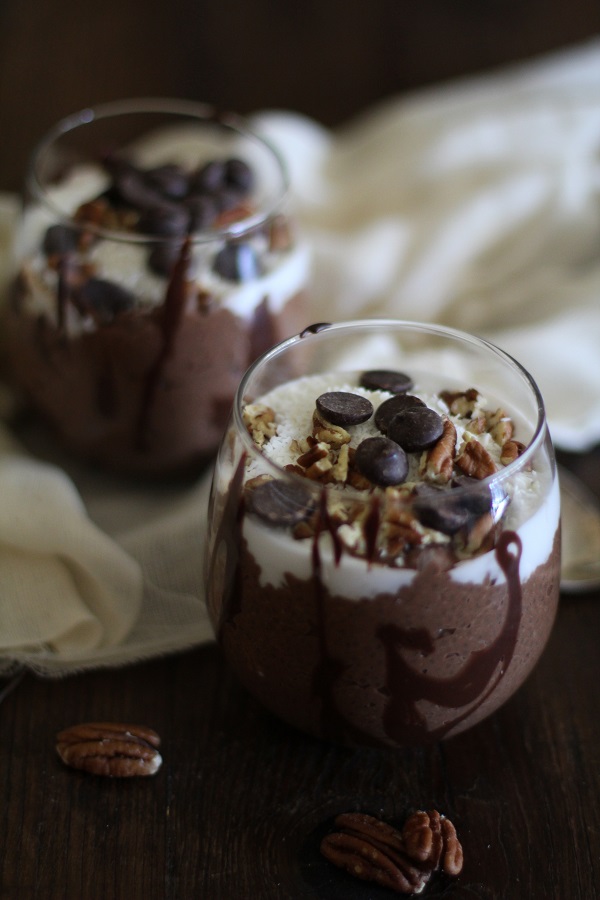 You don't get to feel guilty over this dessert. For realskis, this chia seed pudding is healthful, and here's why:
Chia Seeds
= Omega-3s = healthy fats = healthy brain function (here's why Omega-3's are important)
Coconut Milk
= healthy fats + increased metabolism + Vitamins and minerals (more about coconut milk here)
Raw Cacao Powder
= antioxidants = reduced risk of disease/cancer (here's why caco powder rocks)
Pure Maple Syrup
= antioxidants + Vitamins and minerals + carbs, but that's okay (more on maple syrup here)
Chocolate chia seed pudding = cancer-fighting cocktail of healthy fats + yum (deductive and additive reasoning…given all that reasoning above)
This recipe is as simple as can be and includes nothing but great-for-you ingredients. Full-fat coconut milk, almond milk, pure maple syrup, and raw cacao powder make for a creamy and tasty pudding that requires no time at all to make. All you do is shake it all up in a large sealable jar (I used a 2-quart jar
) and let it sit in the refer overnight.
You can mix it all up tonight and have velvety rich pudding ready for you in the morning. For the eating. For breakfast.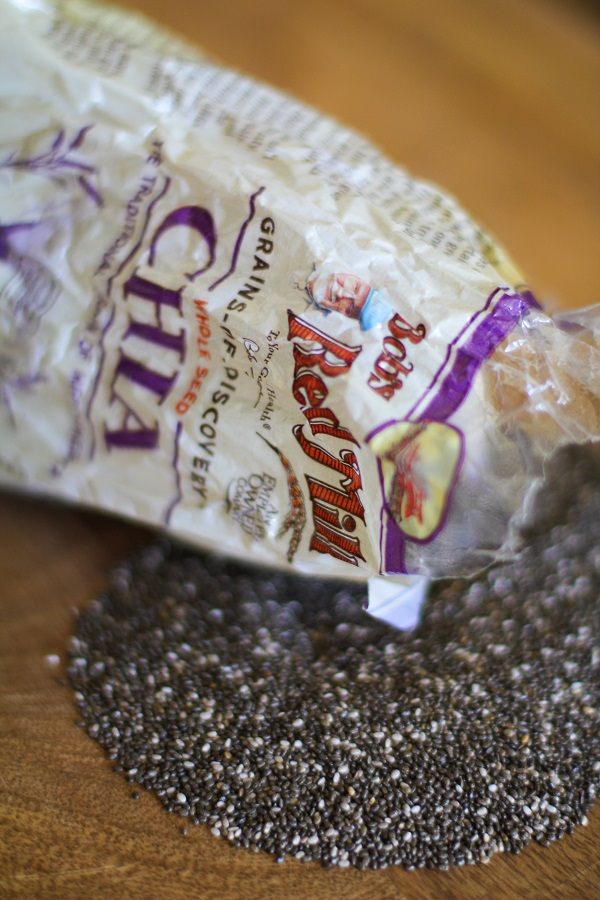 I used Bob's Red Mill Chia Seeds for this recipe. Did you know you can chia with Bob's Red Mill? I've talked about their gluten-free flours quite a bit on account of all the gluten-free pancakes I've made over the years. But, newsflash: they chia too! Other than using chia seeds for pudding, you can add them to your salads and salad dressings, oatmeal, granola, smoothies, homemade kombucha, and wherever else you feel so inclined to put them.
Remember that Gluten Free Chocolate Cake with Coconut Chocolate Ganache I showed you? I used a little bit of the coconut-chocolate ganache for a little drizzle-swirl action in this pudding. I also served this pudding with chopped walnuts, coconut milk, Bob's Red Mill's unsweetened shredded coconut, and dark chocolate chips. Flavors and textures galore!!
Vegan Chocolate Chia Seed Pudding
Rich, thick, creamy vegan chocolate chia seed pudding is a decadent treat for chocolate lovers!
Ingredients
For Serving:
Chopped pecans

Shredded coconut
Instructions
In a saucepan, heat the coconut milk, almond milk, and raw cacao powder over medium heat. Whisk well until all of the cacao powder chunks have smoothed out and you have a smooth, uniform consistency. This will take a little elbow grease, since cacao powder is stubborn and doesn't like to mix.

Remove from heat, add the maple syrup, coffee grinds, vanilla extract, and salt and whisk to combine. Allow this mixture to cool to room temperature.

In a large 2-quart mason jar, add the chia seeds and chocolate mixture. Stir well with a long wooden spoon.

Seal the container and place it in the refrigerator overnight, or at least 6 hours.

Serve with chopped nuts, coconut milk, dark chocolate chips and shredded coconut.
Nutrition