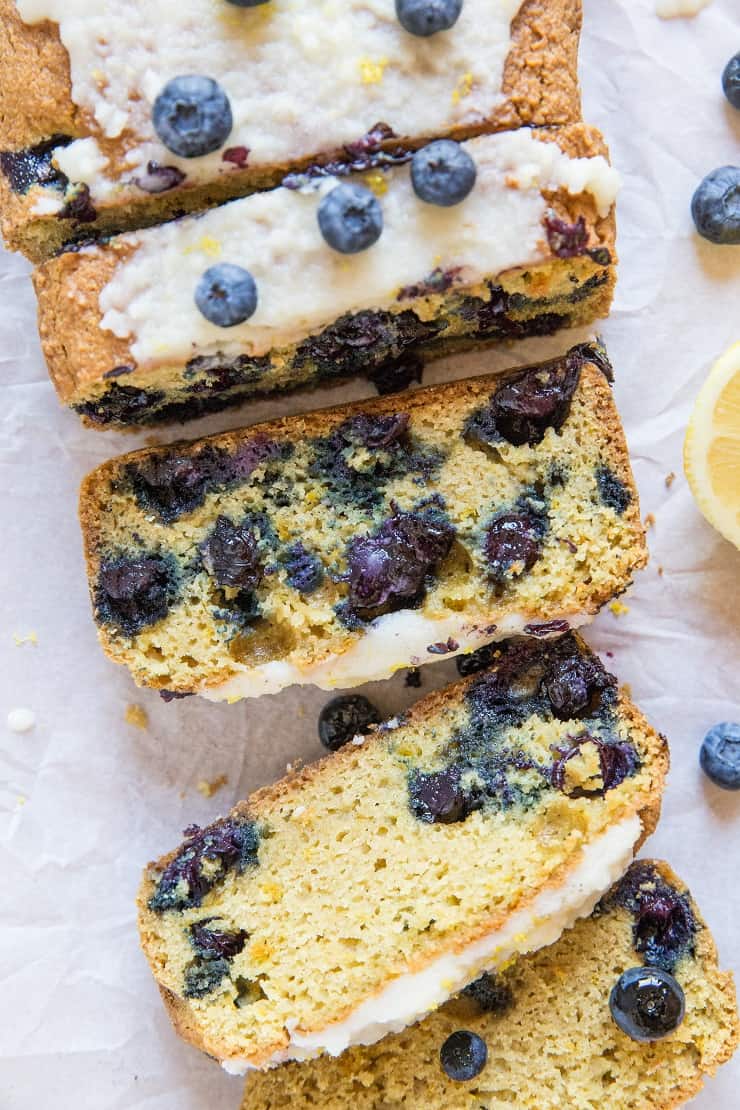 Paleo Lemon Blueberry Bread made with coconut flour, tapioca flour and pure maple syrup is a zesty, perfectly sweet, berry-studded treat! Simply whip up the batter in a blender, and enjoy this healthy quick bread!
I have included a gluten-free version of this recipe using coconut flour and a gluten-free flour blend instead of tapioca flour if you do eat grains.
When two amazing bakery goodies join forces and the result is something supercalifragilisticexpialidocious..
That is this bread…
We combine the lemon concept with the blueberry theory for the ultimate healthy baked treat… and we never look back!
I enjoy this bread so much, I almost feel like all lemon breads should include blueberries and all blueberry breads should include lemons. Throw in some poppy seeds and now we're just talking OVERSTIMULATION!
Highlight Reel:
Grain-free and gluten-free

Dairy-free

Refined sugar-free

Moist, fluffy, perfectly sweet

Zesty and berry-studded

Similar in taste and texture to your favorite bakery muffin

Crispy on the outside, nice and soft on the inside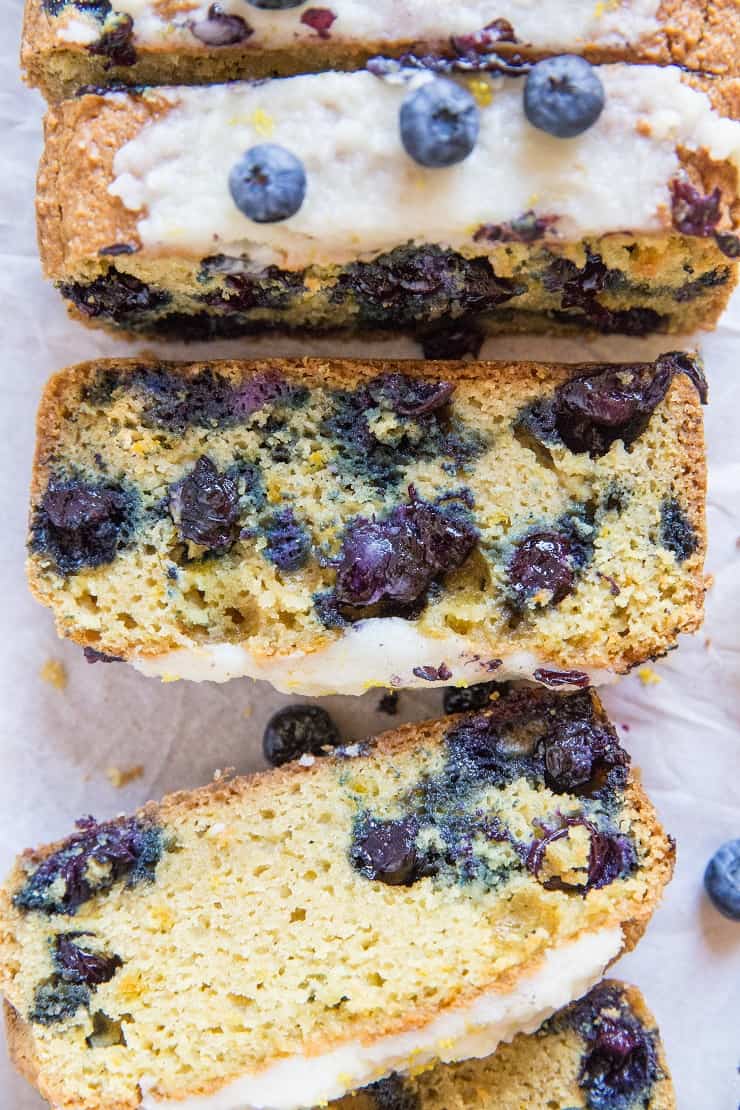 Read More

about Paleo Lemon Blueberry Bread