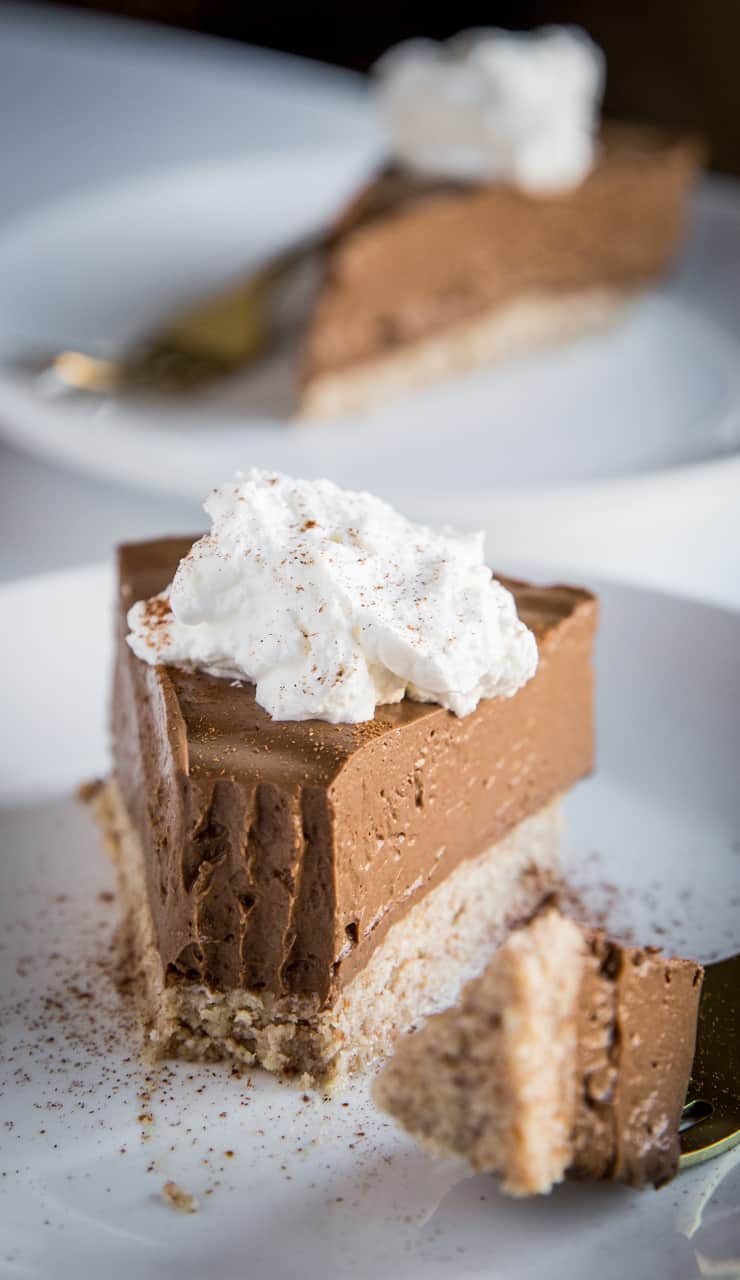 This Keto-Friendly Chocolate Pie is grain-free, sugar-free, vegan, dairy-free, and incredibly rich and creamy! This mouth-watering, delicious chocolate pie recipe is a carb-conscious version of classic French Silk Pie and is perfect for sharing during the holidays and beyond!
What desserts are always present at your family's gatherings?
In my family, there's always both Apple Pie and Pumpkin Pie at Thanksgiving, and always, always chocolate pie at Christmas…several, actually. One with nuts, two without 😉
…With plenty of whipped cream for engulfing the whole slice.
I've mentioned in past recipe posts that I'm all about embracing traditional family dishes, but have slowly over the years made my way through each and every one of them, adapting the recipes to different dietary needs along the way.
There are multiple people in my family who have to watch their sugar, be mindful of their carb intake, etc. so taking a classic family favorite and turning it into a version everyone could eat was a major win.
And you guys…this pie…is an absolute pleasure!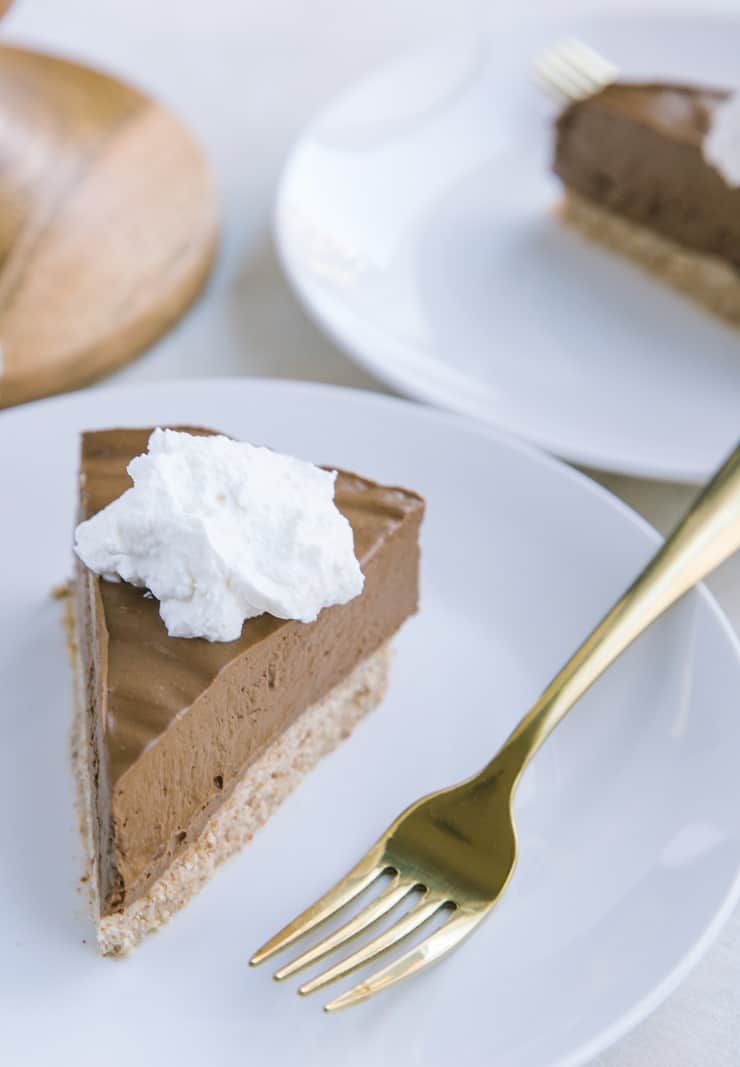 A creamy, rich, sweet chocolate filling is settled atop a perfectly nutty and crunchy crust (think a grain-free version of graham cracker crust), generating a perfect bite each and every time.
Read More

about Keto Chocolate Pie