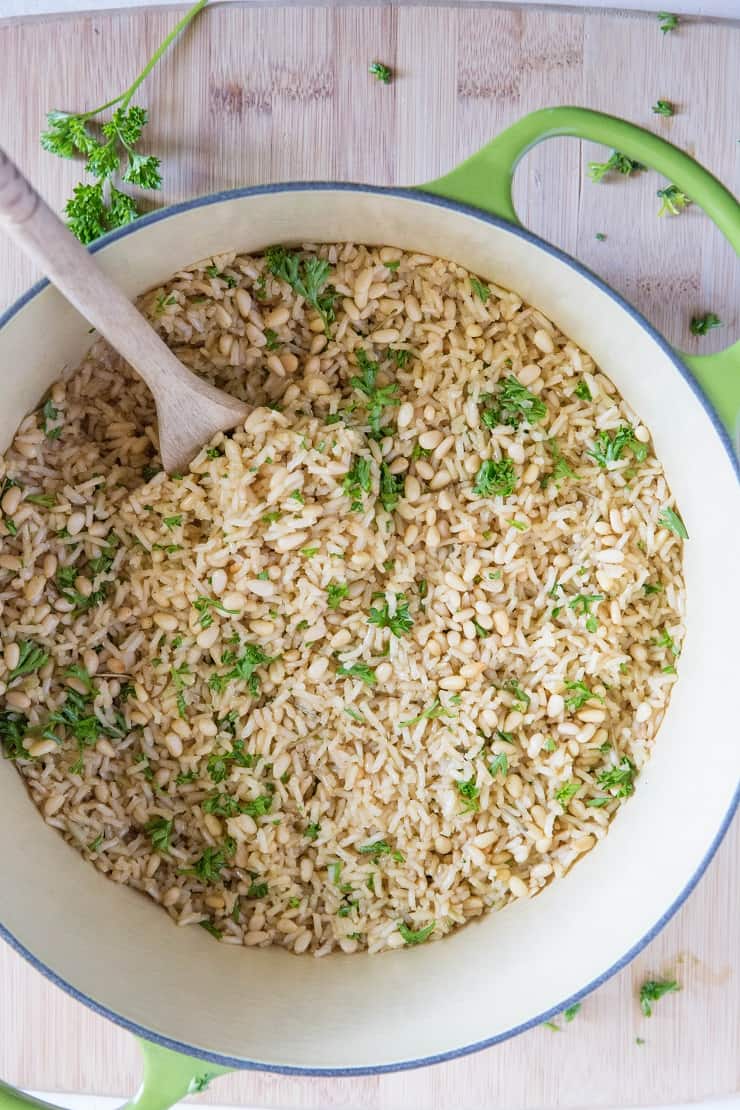 Homemade rice pilaf is easy to prepare and pairs well with just about any entree! This post includes instructions on how to make rice pilaf on the stove top as well as in the Instant Pot.
Packaged rice pilaf was a HUGE hit in my household when I was growing up. I can't describe the level of excitement my siblings and I exuded on the evenings my parents broke out the ol' box of pilaf. Can you relate?
Given my adoration of the dish, I'm slightly surprised it took me until recently to begin making it at home. But here we are! Adulting our way back to our childhood favorite in fancy-form with our way-better-for-you ingredients.
Turns out, rice pilaf, while magical in flavor, is nothing magical in practice. 
The key ingredients are things you already keep on hand: rice (typically long-grain), chicken stock or bone broth, onion, garlic, and some pantry seasonings like dried rosemary. 
Add a little lemon zest for an ever so slight acidic tang, and you're straight up killin it.
Read More

about Homemade Rice Pilaf with an Instant Pot Option