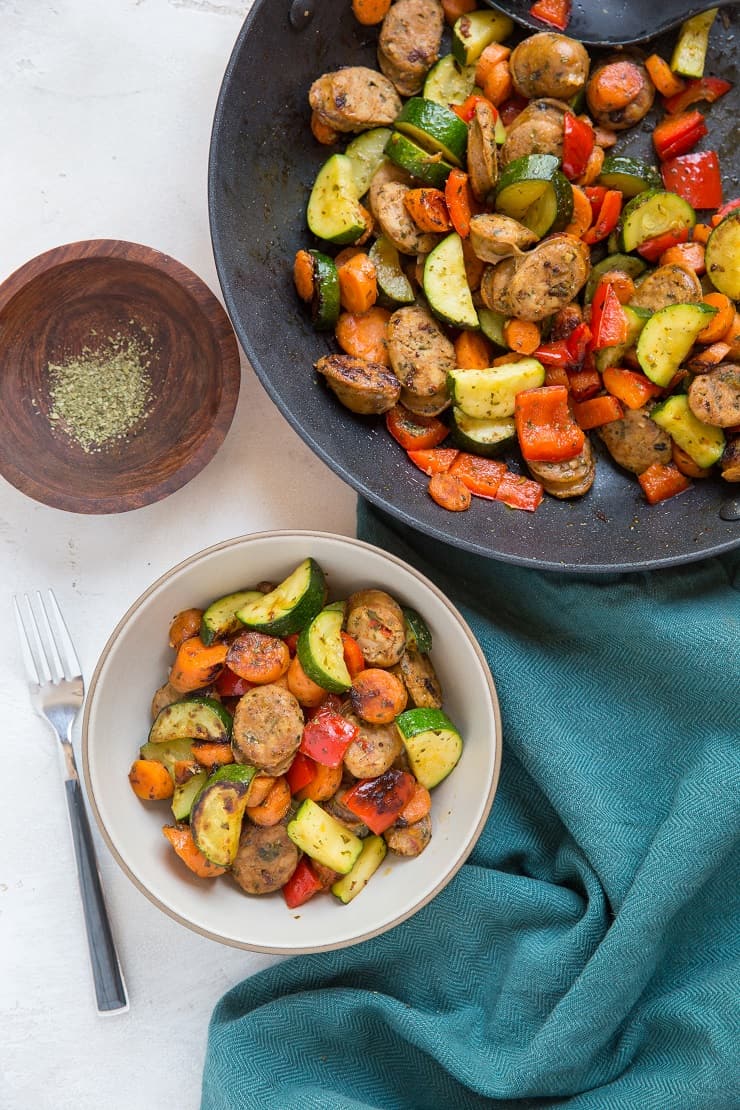 20-Minute Vegetable and Sausage skillet is your ticket to a super easy and nutritious dinner! Choose your sausage and vegetables based on your preference to change it up and keep it fresh!
Step one to making life super easy:
Bond with your skillet.
Skillet + Protein + Veggies. BOOM! All your food needs met.
Okay, okay, throw in something starchy and a bar of 85% dark chocolate, and THEN all your food needs met 😉
This super quick and easy vegetable and sausage skillet is incredibly adaptable and as satisfying as can be! You can use any of your favorite sausage varietals (I went with a chicken mild Italian sausage I picked up from Whole Foods) and any of your favorite vegetables.
Let's whip it up!
Read More

about 20-Minute Vegetable and Sausage Skillet