18 Healthy Summer Lunch Ideas to keep you energized throughout the workday! Beat the afternoon slump with these nourishing, delicious lunch recipes.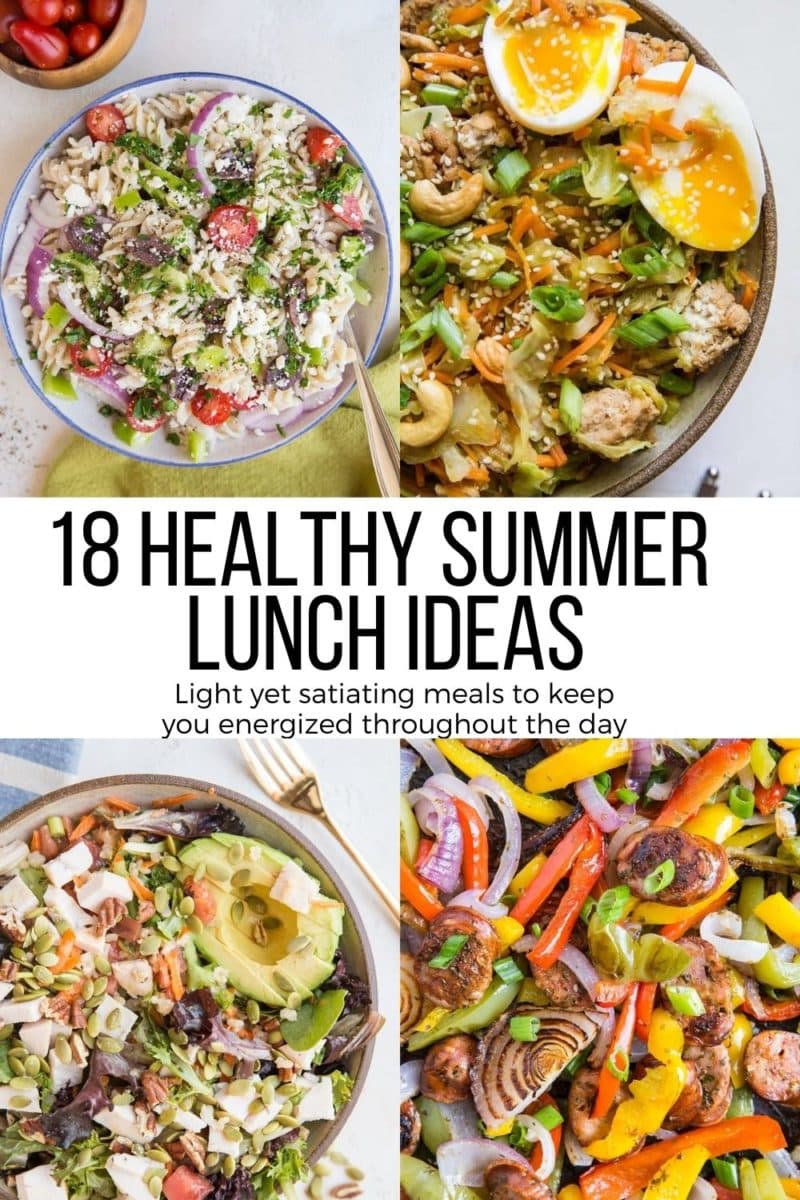 When I used to work in an office, I would – without fail – experience the afternoon slump every single day.
I'd enjoy the office snacks (packaged rice crispy treats and peanut butter stuffed pretzels) throughout the morning, eat a carb-forward lunch, and come 2pm had zero energy or focus left in my body.
So I'd do what any hard worker would do – I'd get a delicious blended sugar-filled coffee drink to try to inject life back into my veins.
Little did I know, the behavior of trying to get ahead of and ward off my fatigue was ultimately causing the fatigue.
One of the miracles I experienced when I started eating a whole food diet ten years ago, was not only were those afternoon slumps non-existent, I had more energy I knew what to do with!
I became more focused, more alert, and everything I did – from work to workouts to conversations with friends – became sharper.
This isn't to say all people should avoid eating carbs at all throughout the day, as everyone's nutritional needs are different. The purpose of these summer lunch ideas is to prevent any blood sugar spike and crash, which can occur with a heavy or carb-centric meal or regular sugar consumption.
Those protein and fat centric lunches will keep you satiated, awake and focused, and on the flipside, those carb-included dinners will help you sleep better at night and help you recover from exercise!
Let's get to it! I hope you enjoy incorporating these tasty dishes into your weekly routine!
18 Healthy Summer Lunch Ideas:
My Current Favorite Salad Recipe – This big sassy salad has everything you need to keep your energy level through the roof! Loaded with flavors, textures and color, this simple yet filling salad recipe is a powerhouse meal to keep your laser focus all day long.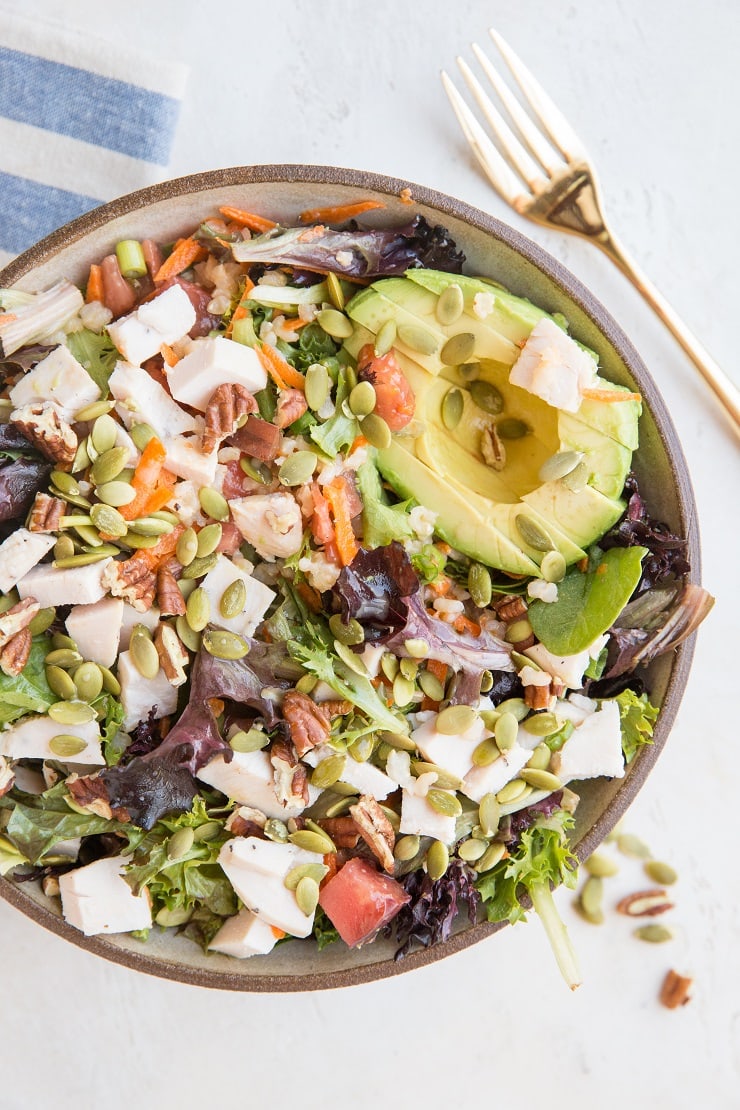 Cucumber Dill Avocado Tuna Salad Fresh and easy mayo-free tuna salad with avocado, cucumber, dill, carrots, and bell pepper. The perfect go-to for a high-protein lunch.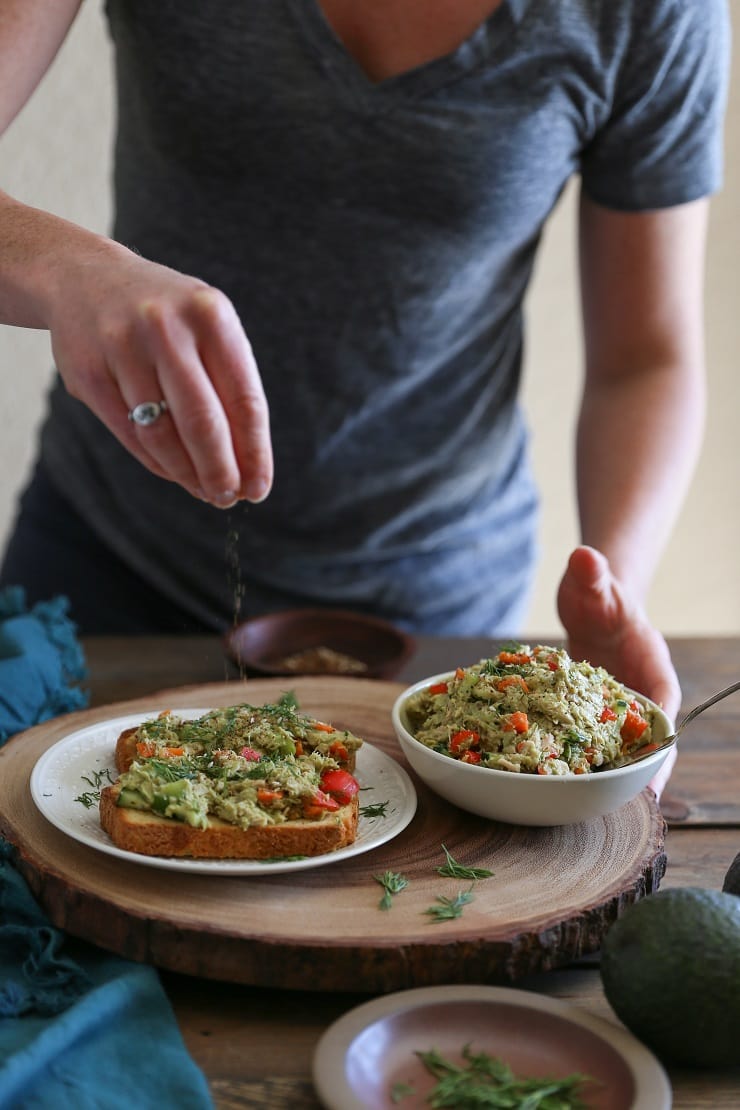 Low-Carb Spaghetti Squash Burrito Bowls – Low-Carb Spaghetti Squash Burrito Bowls made with winter squash for a keto-friendly burrito treat. Top these beauties with your favorite toppings for a flavorful lunch! Meal prep it ahead of time, pack it up, and take it to go!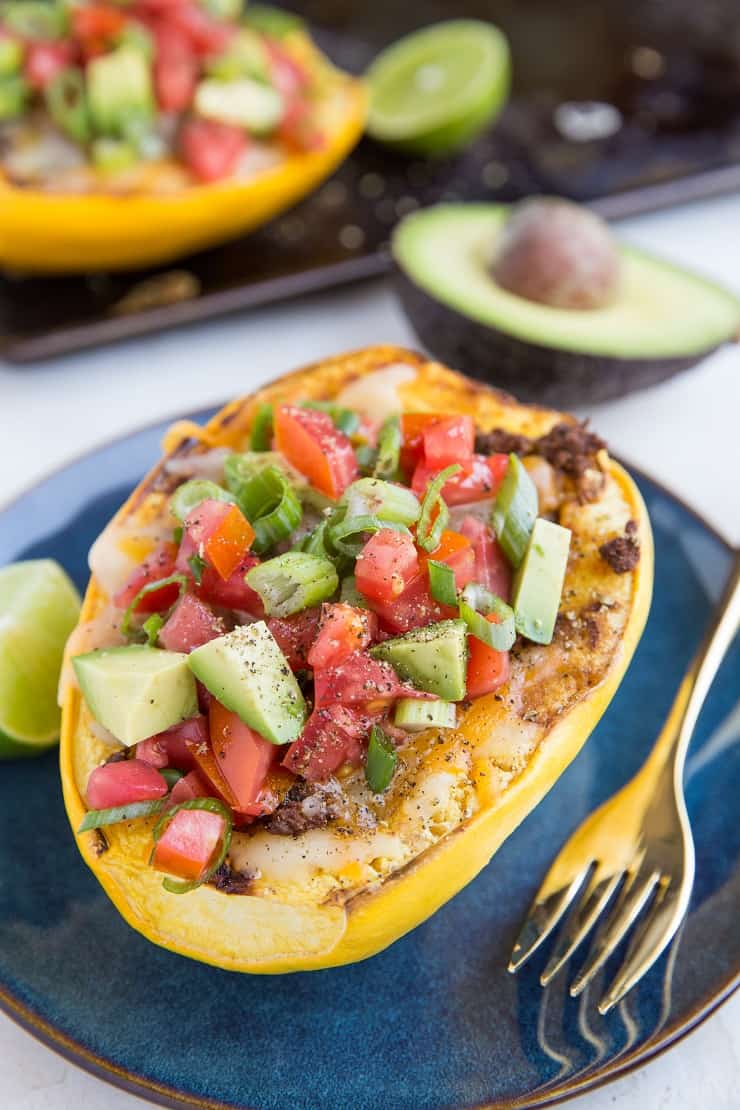 Zucchini Yellow Squash Soup – Do you eat soup year round? This easy zucchini and yellow squash soup is loaded with summer produce and makes for a lovely light lunch.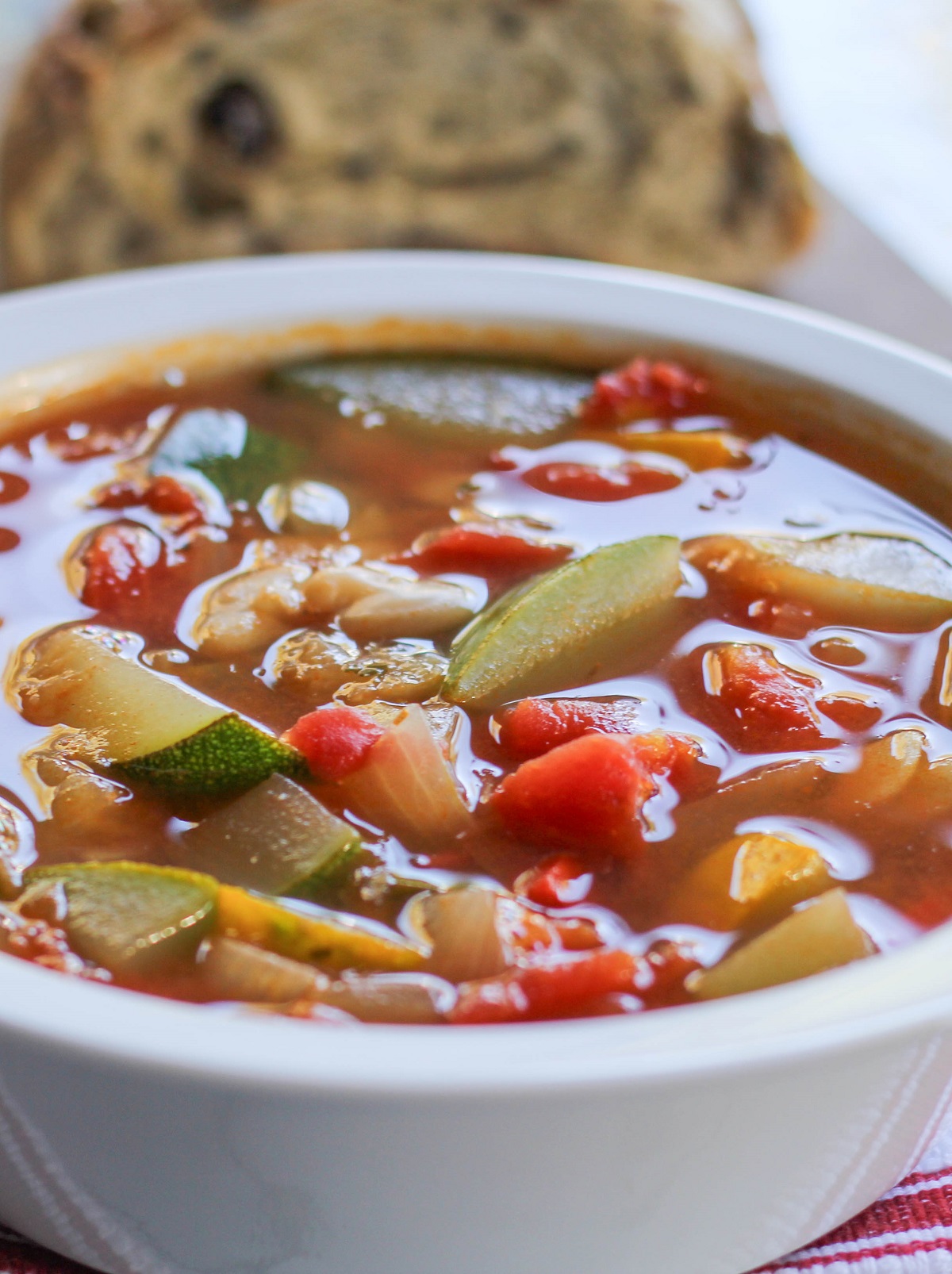 Turmeric Ginger Ground Turkey Bowls – Packed with nutrients and antioxidants, this well-balanced bowl is packed with lean protein and fiber. You can adjust your carbohydrate intake through adding rice according to your needs. Change up the vegetables and seasonings and you'll never get tired of this meal!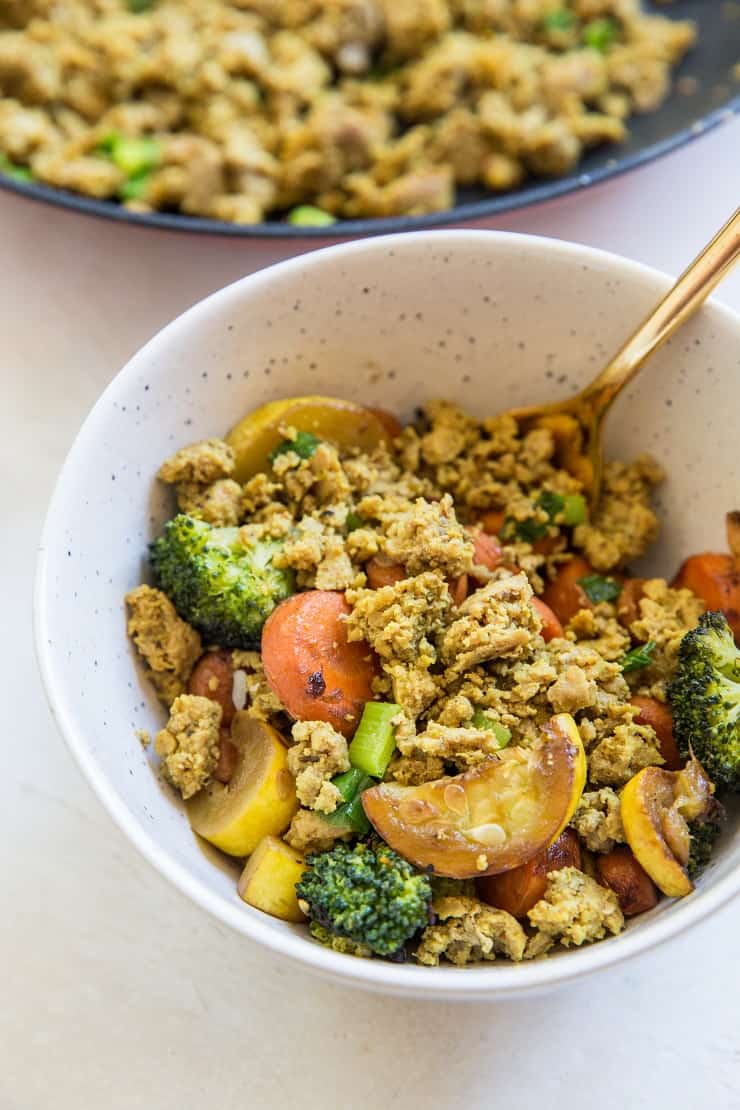 All the Good Veggies Detox Salad with Lemon Parsley Dressing – Looking for a go-to superfood meal that is loaded with anti-inflammatory health benefits? This detoxifying salad recipe includes plenty of variety, color, and crunch.
30-Minute Sausage and Peppers – This low-carb sausage dish is high in protein, contains healthy fat, and is very versatile. Eat as is or turn it into a sandwich, eat it over brown rice, and/or toss in some extra roasted or sautéed veggies.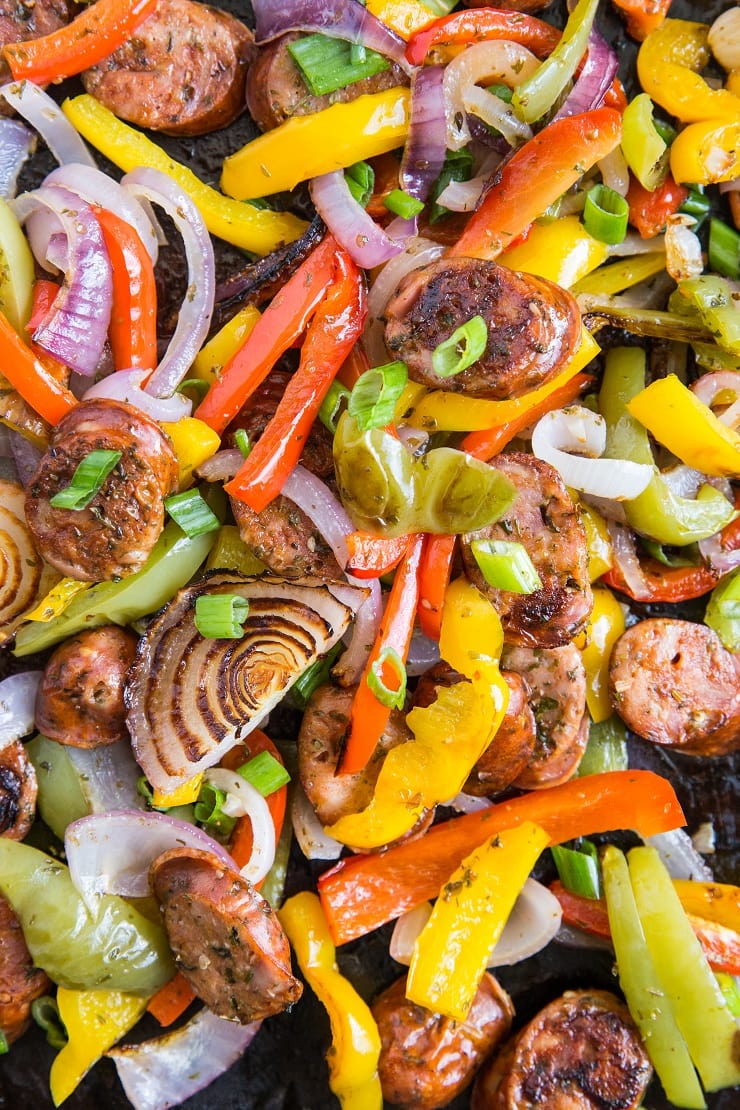 Copycat Trader Joe's Curried Chicken Salad – Have you tried Trader Joe's curried chicken salad? If you have, you're welcome! If you haven't, all you need to know is it's a true gift to your taste buds. This copycat recipe turns out identical to the Trader Joe's version, is lighter in fat and will instantly become a household staple for lunches. You can eat it as is, on top of a green salad, or if you're looking for some carbs, enjoy it on a whole grain bread or gluten-free bread of choice. You can also wrap it in a grain-free or regular tortilla!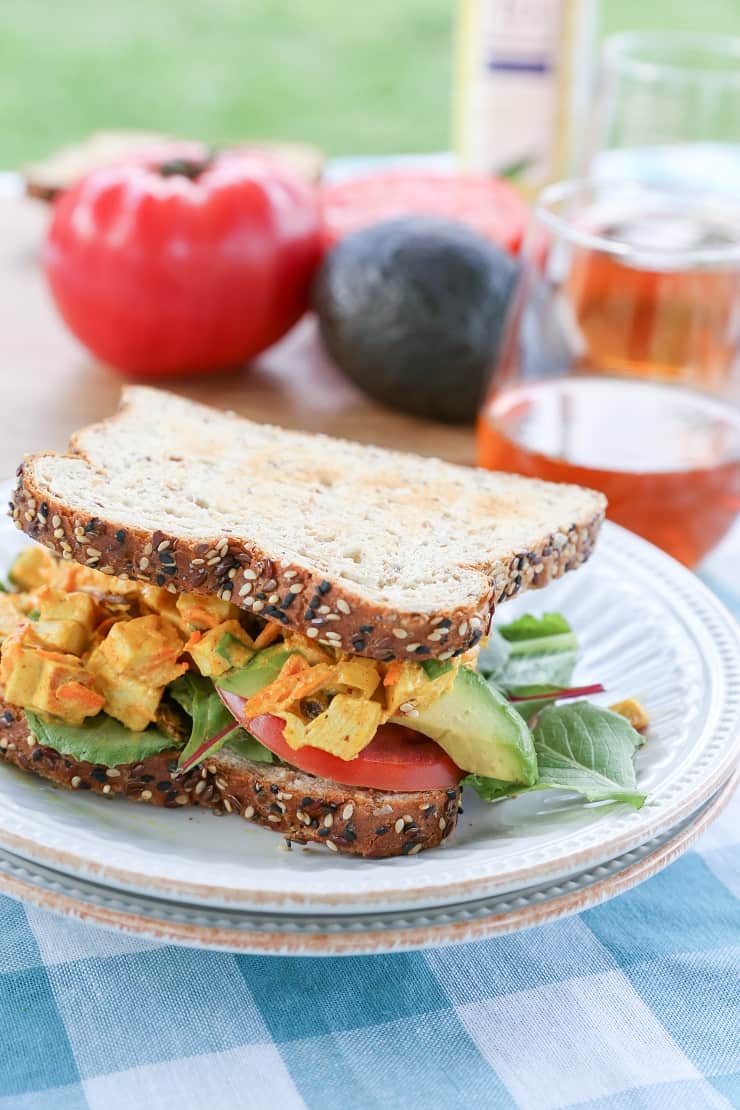 Pesto Chicken and Broccoli – I find I experience no afternoon slump if my lunches are protein-centric (in other words, not a lot of carbs). This easy meal can be batch cooked ahead of time and will keep you feeling energized rather than sleepy!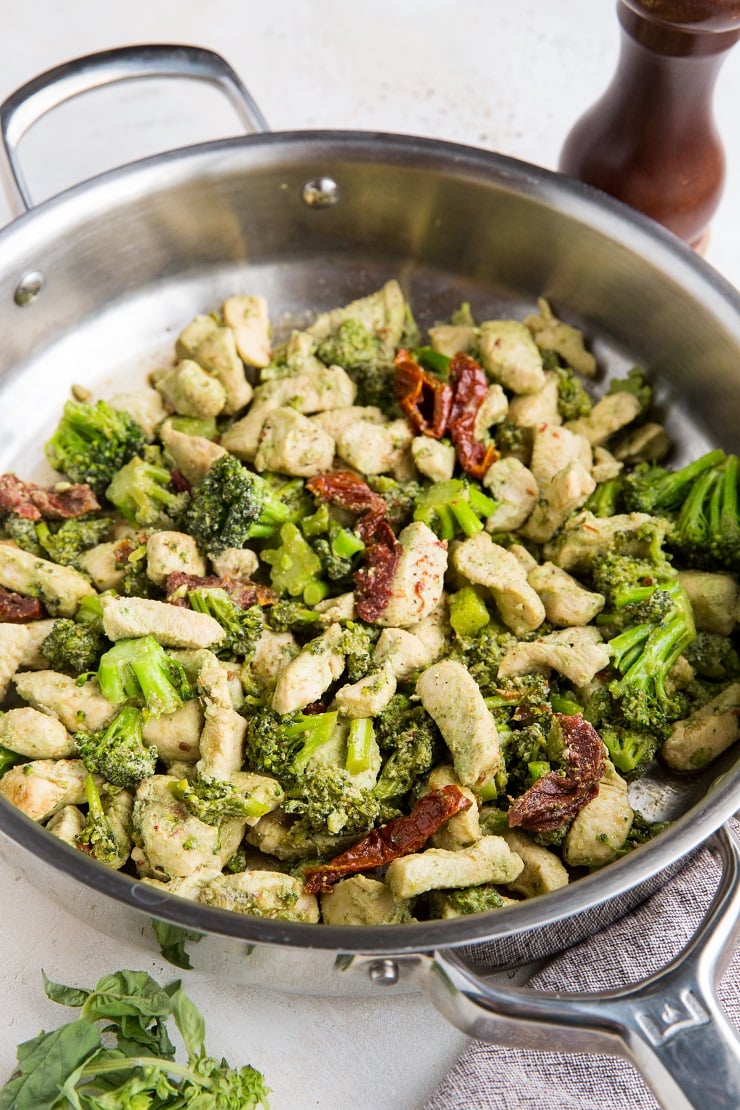 Italian Pasta Salad Recipe – Ideal for those active individuals who eat carbs with every meal to keep blood sugar balanced. Add your choice of animal protein for a balanced meal – leftover chicken, rotisserie chicken, tuna, salmon, steak, etc.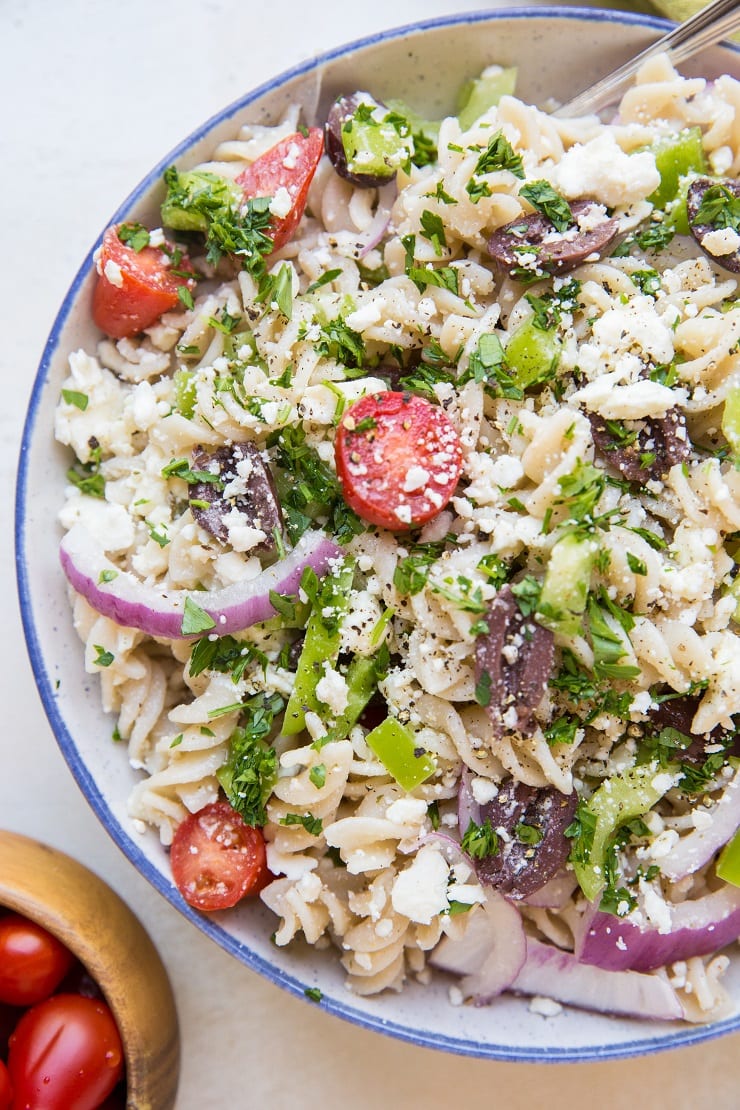 Avocado Egg Salad (Mayo-Free) – This easy, 3-ingredient egg salad recipe requires hardly any time or effort. A good source of protein and fat, this egg salad can be enjoyed as is, eaten over a green salad, or made into a sandwich.
Ground Turkey Egg Roll Bowls – Egg Roll Bowls with ground turkey, cabbage, and carrot are just like a deconstructed egg roll – in a bowl! This quick, easy, and healthy meal is low-carb, paleo, and keto, but best of all?! They save super well! Make them ahead of time and bring them to work with you.
Shredded Beef Taco Salad – Prepared in the Instant Pot, this Shredded Beef is incredibly tender and easy to prepare for work lunches and dinners. Tacos Salad with Cilantro-Lime Dressing, mango salsa, avocado, and queso fresco is a vibrant, fun, delicious festive meal.
Crustless Quiche – Did you know quiche saves and reheats very well?? More often than not, I meal prep quiche or a frittata for lunches. This easy crustless quiche comes together quickly and is easy to adapt to your personal taste.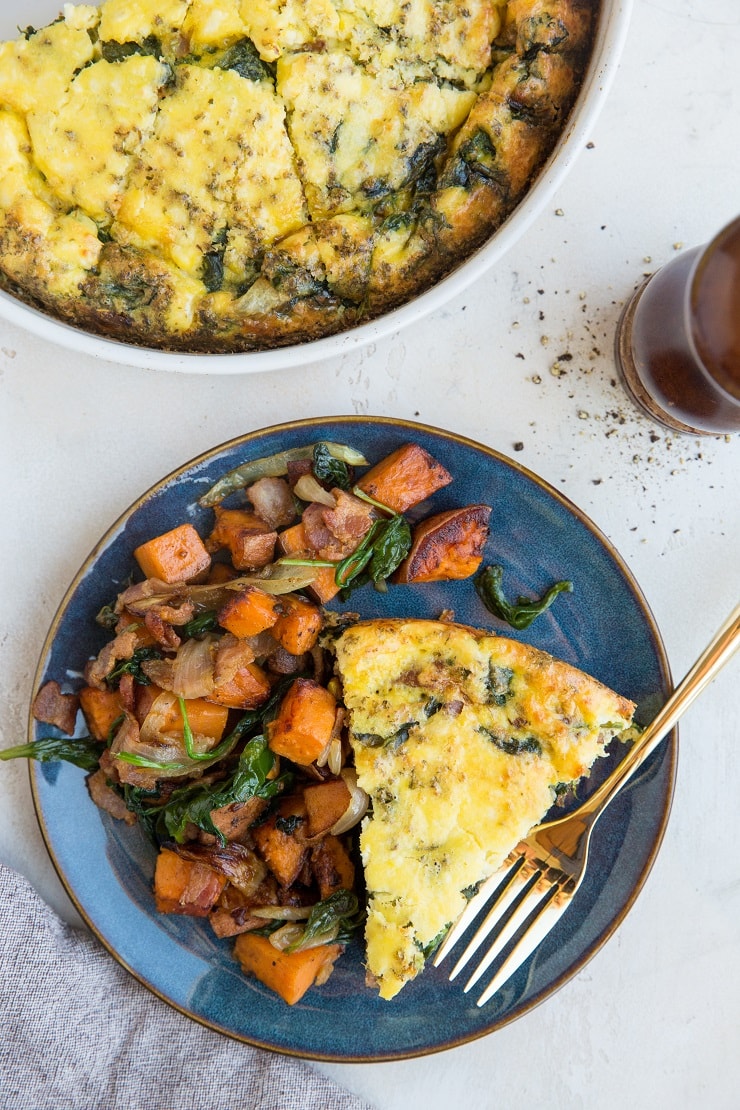 Meal Prep Chicken and Vegetables – All the meals made SO easy! Meal Prep Chicken and Vegetables is great for work lunches or dinners throughout the week! This recipe makes 5 to 7 generous-sized meals for the hungry health-conscious individual!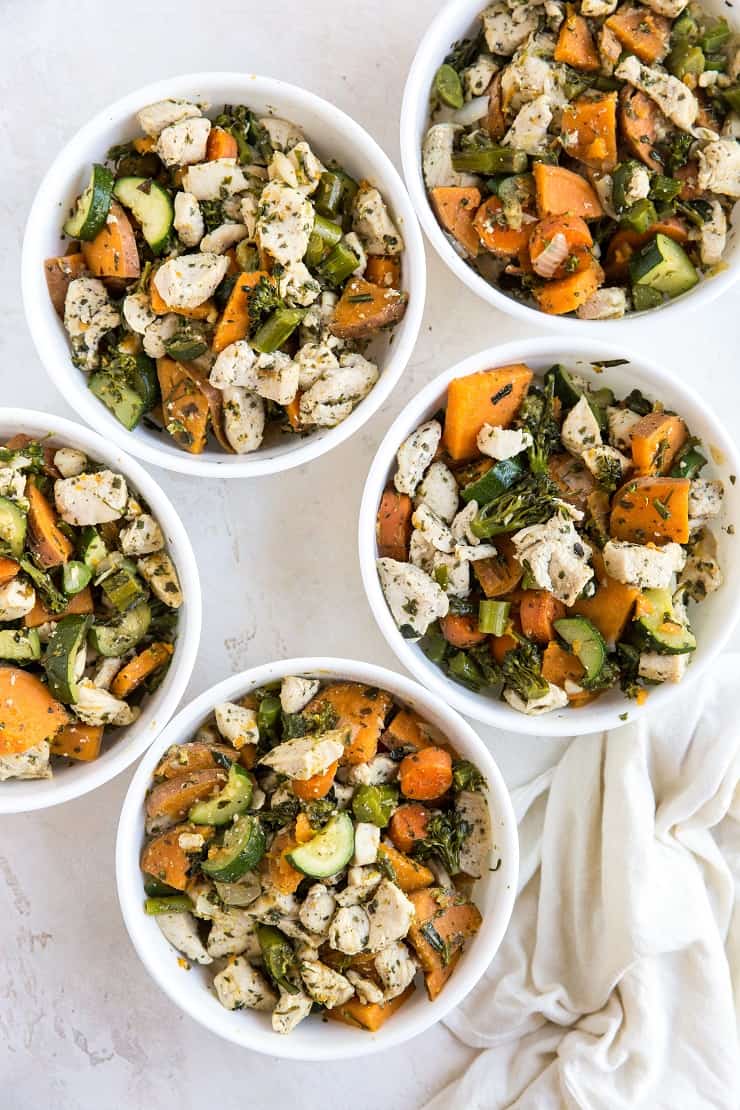 Greek Tuna Salad – Greek tuna salad with avocado, cucumber, fresh dill, kalamata olives, cherry tomatoes, and feta cheese. This fresh and light tuna salad recipe is big on flavor and takes only a few minutes to make. Stuff an avocado with the salad for a fun and flavorful meal.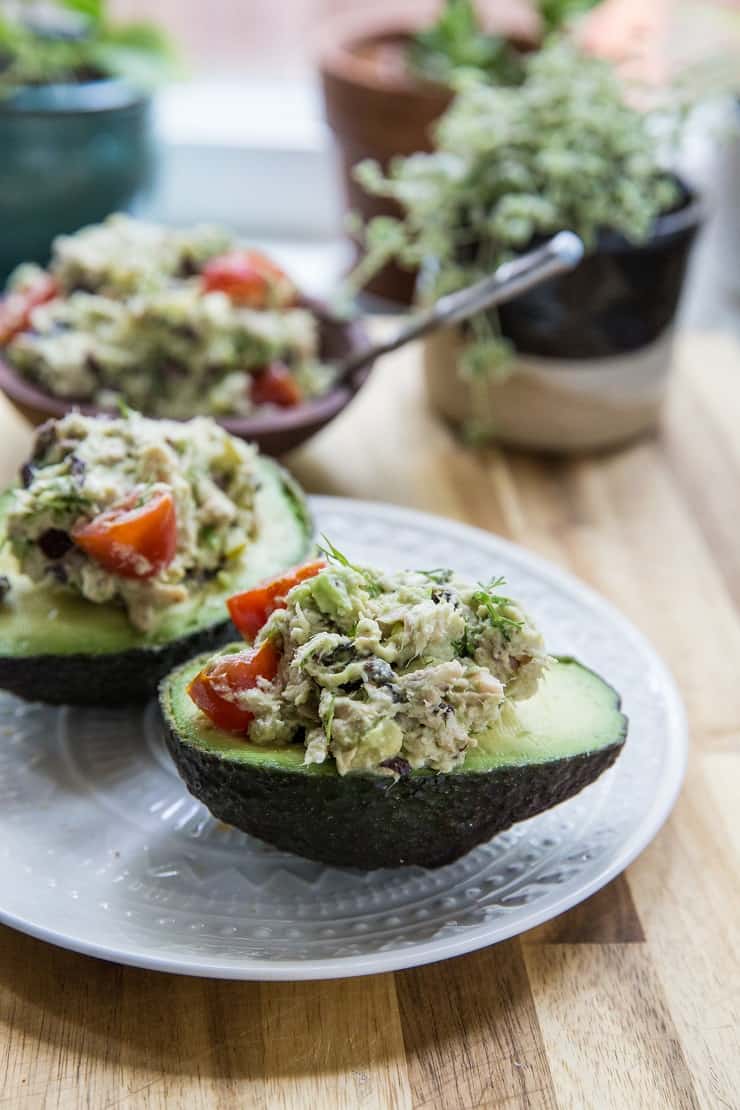 Sesame Turkey Avocado Chopped Salad – Sesame Turkey Avocado Chopped Salad combines delicious fresh vegetables with sliced turkey and an amazing homemade sesame ginger dressing for a crunchy salad that's loaded with goodies is worthy of putting on repeat for lunch (or dinner!).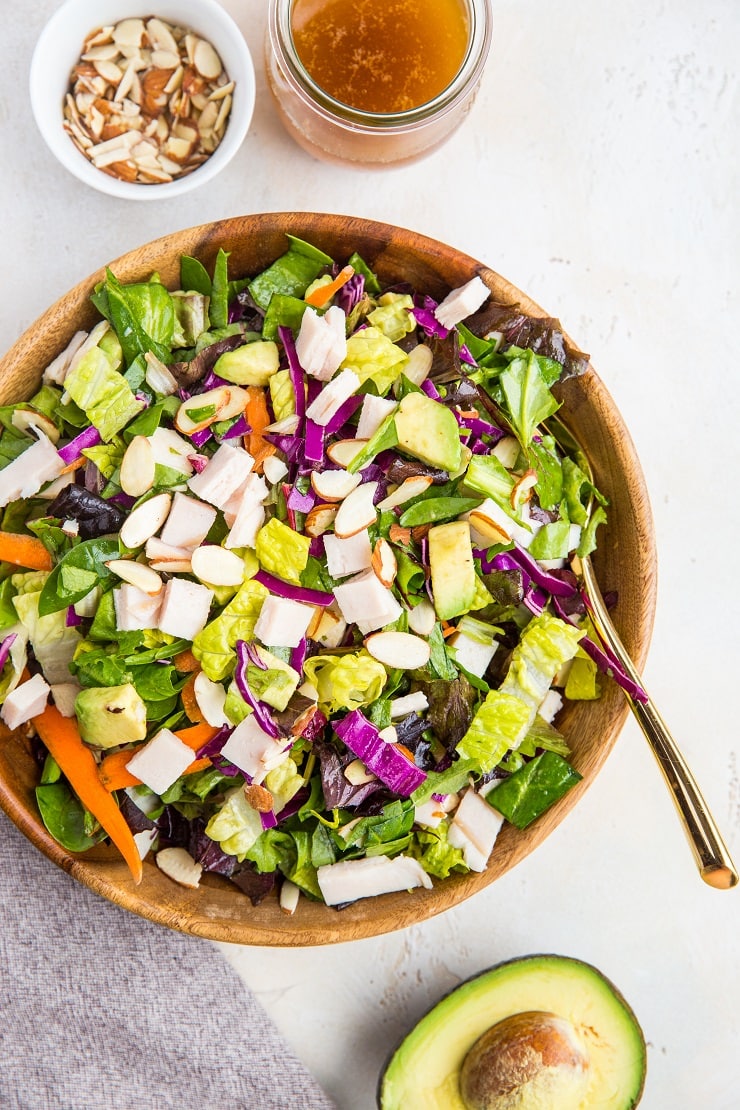 Ground Turkey Thai Curry with Rice – Ground Turkey Thai Curry with Rice and vegetables is a quick and easy one-pot meal! This curry is super flavorful, healthful, filling, and saves incredibly well, perfect for meals on the go!
Bon appétit